Cruises are my favorite vacation of all time. I have now been on six Carnival cruises and they are the best type of vacation to go on. Not only is it free food 24/7, but the places you go are insanely pretty. The water is so clear and the weather is always warm (if you go on Caribbean cruises that is). Once you go on one, you crave to go on another. On all the cruises I've gone on, I have visited St. Maarten (twice), St. Kitts, St. Thomas (twice), Grand Turk (twice), Half Moon Cay (twice), Key West, Cozumel, Puerto Rico (twice), and Nassau (twice). I've also cruised on the Carnival Glory, Carnival Ecstasy (twice), Carnival Freedom, Carnival Dream, and Carnival Imagination. I absolutely love pictures, so I'll share a few from my last two cruises.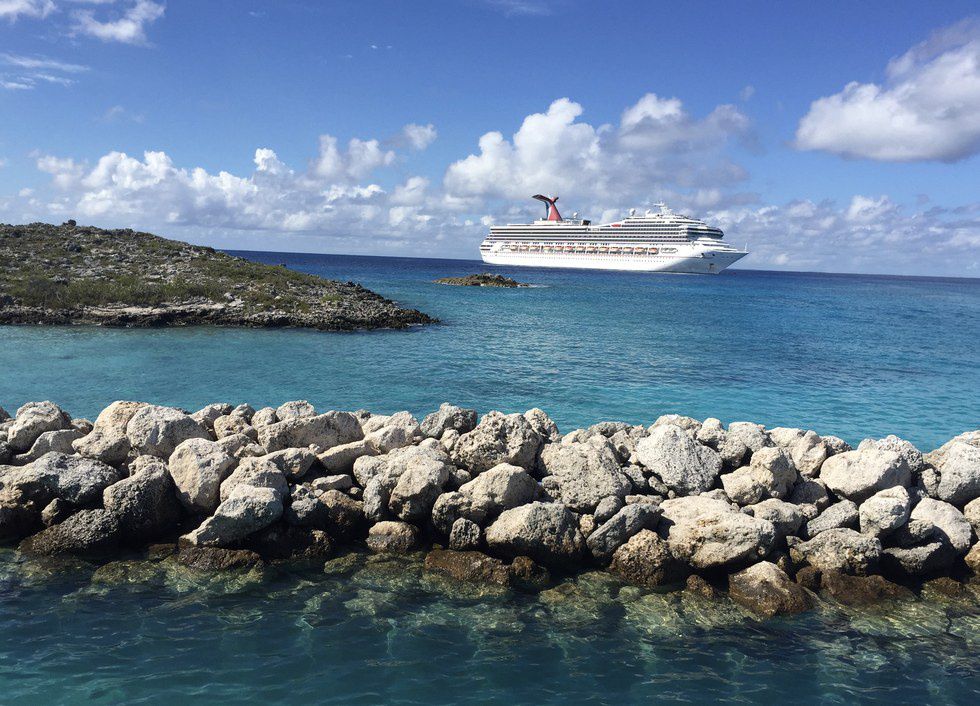 This is my favorite picture that I took in Half Moon Cay.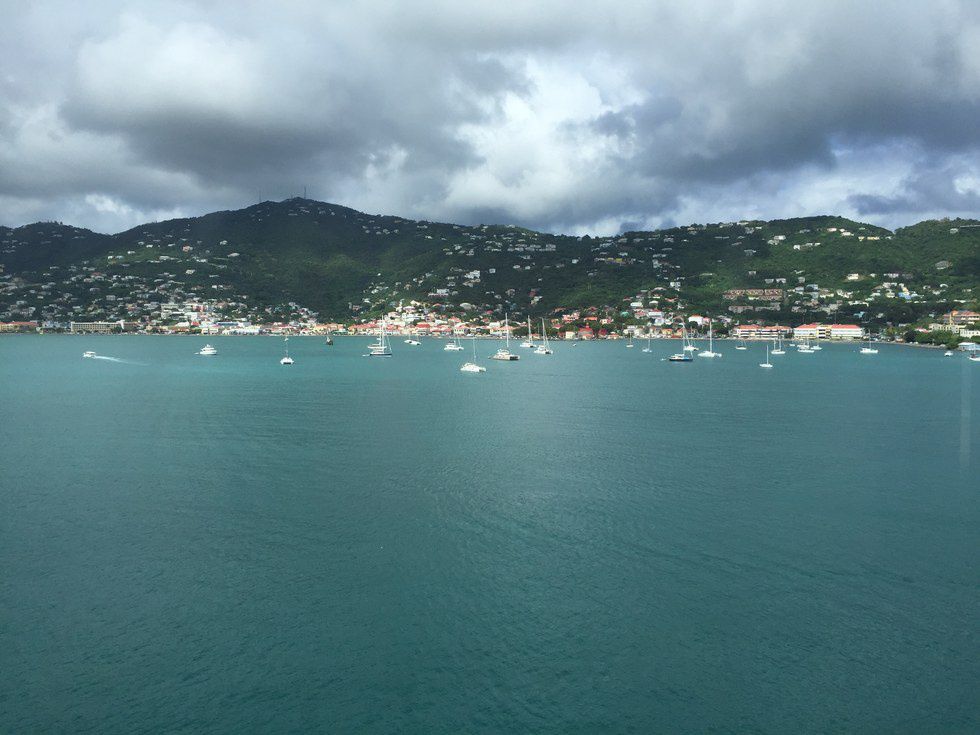 St. Thomas.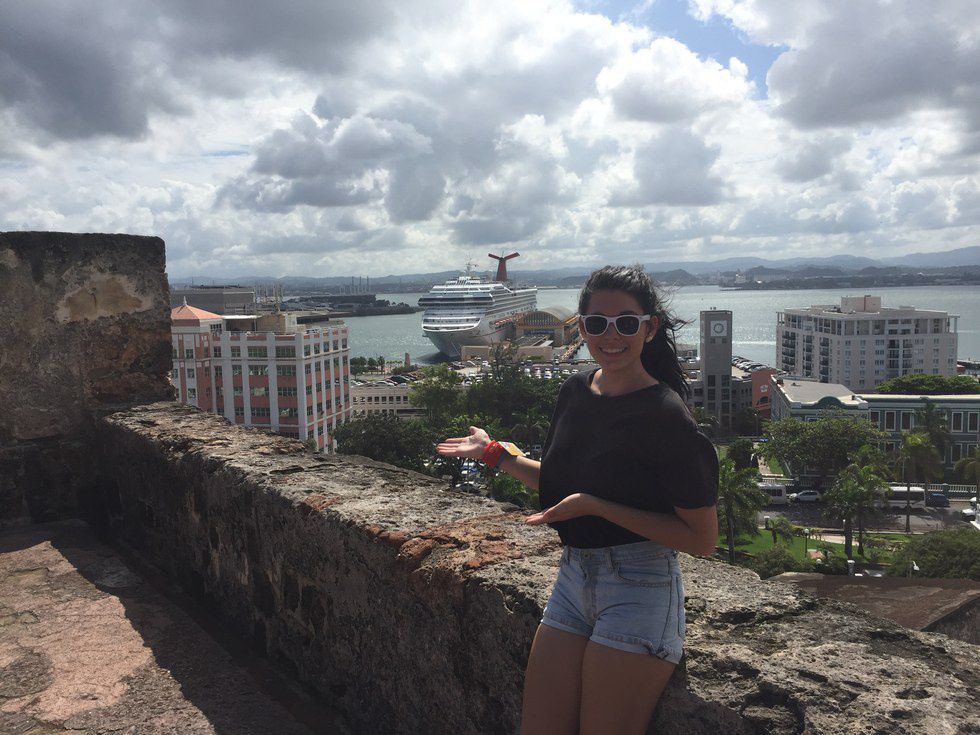 Me in Old San Juan, Puerto Rico.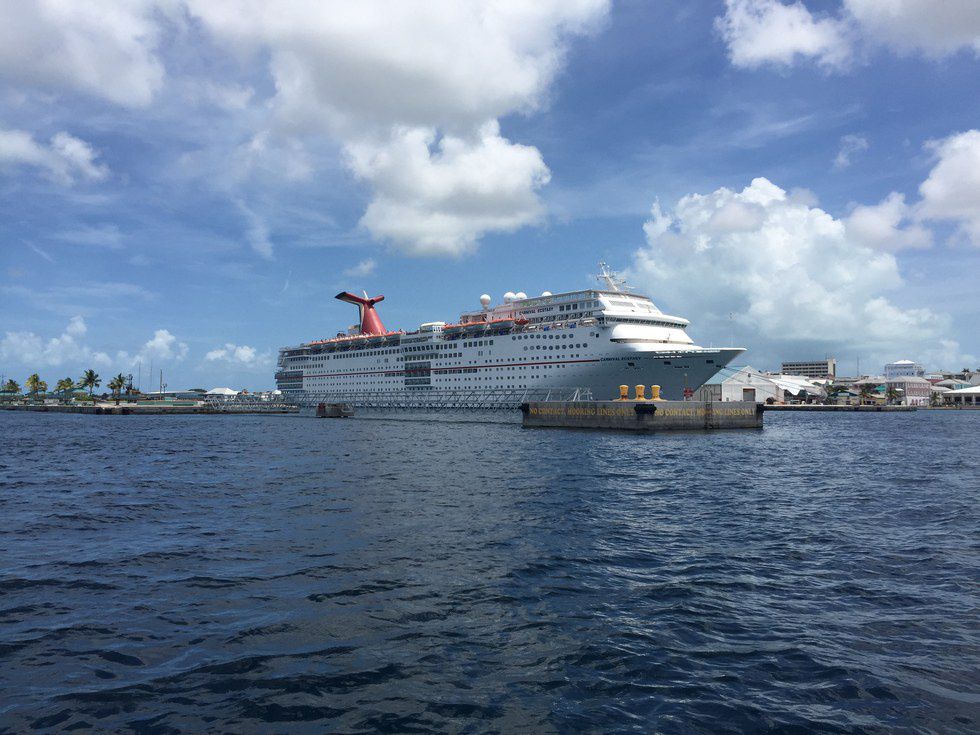 Nassau, Bahamas.
I have a ton of pictures, but this is just a few of my favorites. I highly recommend Carnival Cruises!