Everyone loves to think that their tattoo(s) are THE best, but that's not always the case. Here are six cringe worthy tattoos that will make you want to ask the person, "What were you thinking?"
1. Knowledge**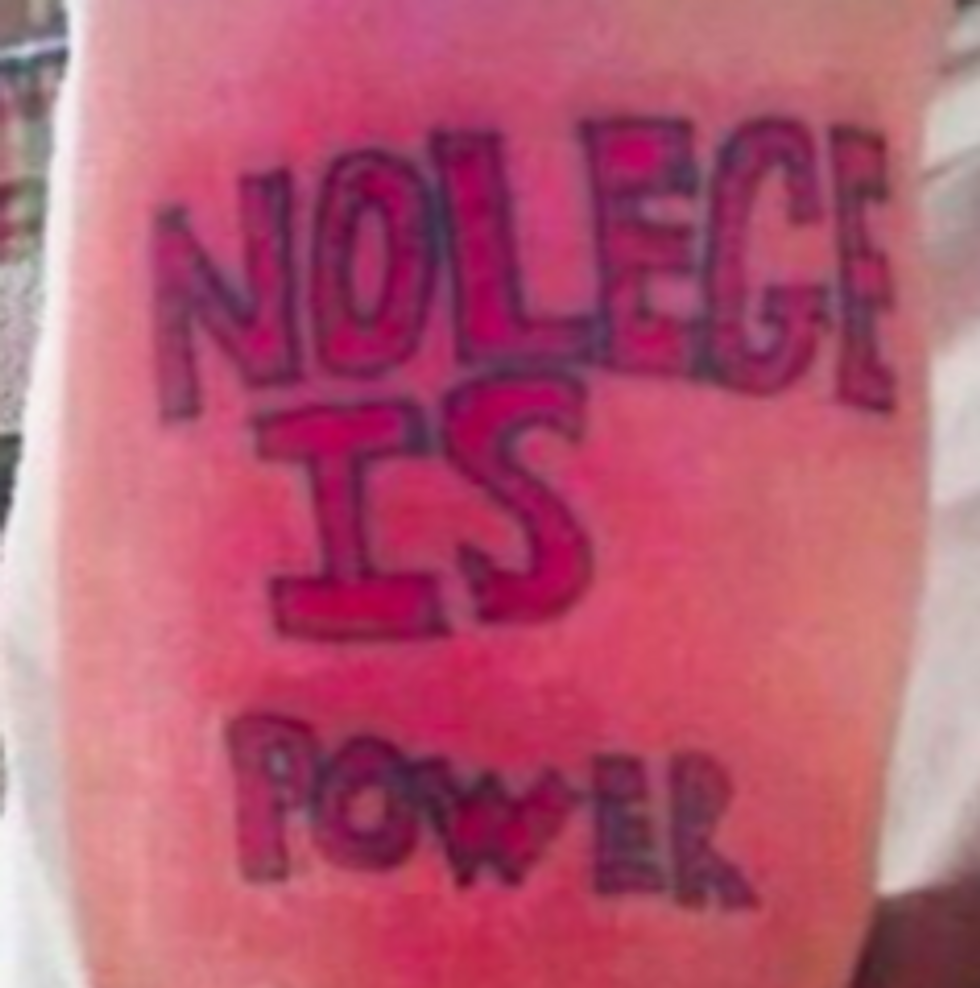 2. I wouldn't be able to look at myself without getting spooked.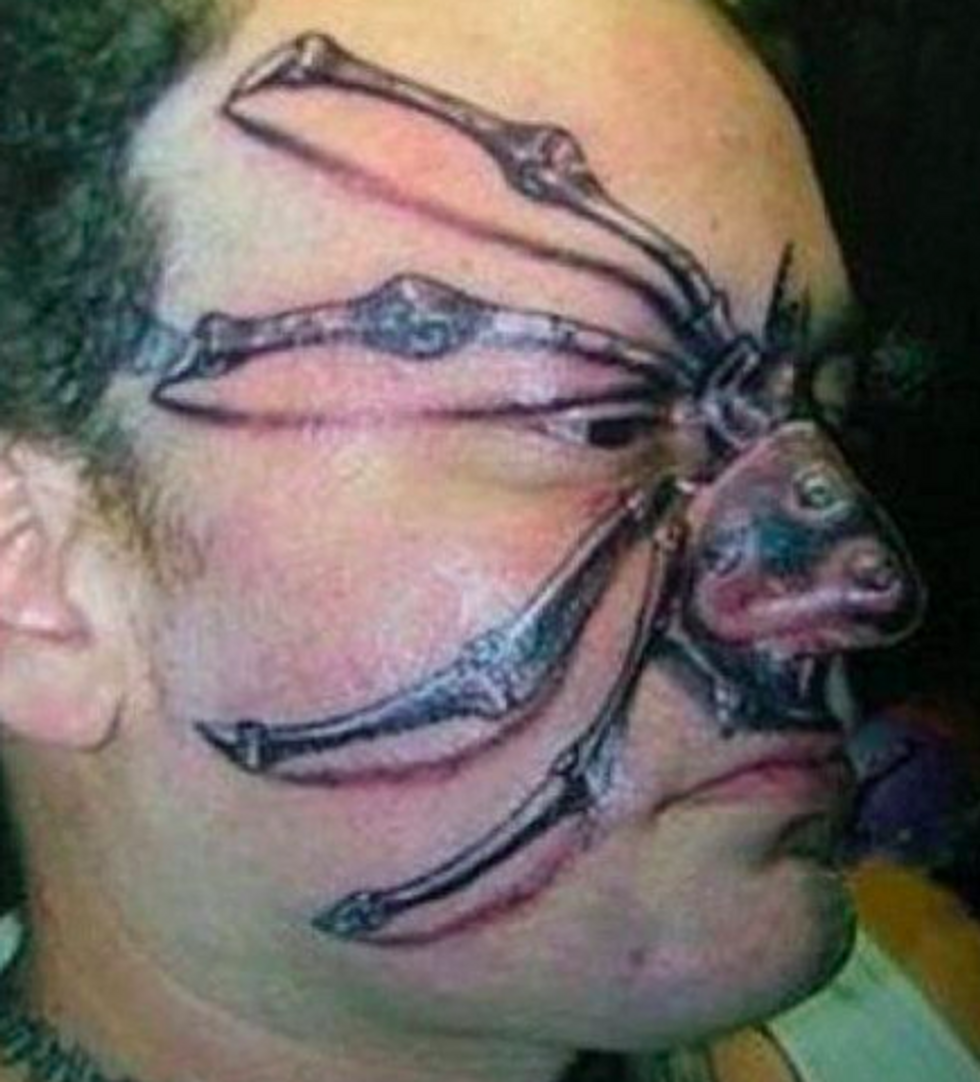 3. This is one dedicated fan.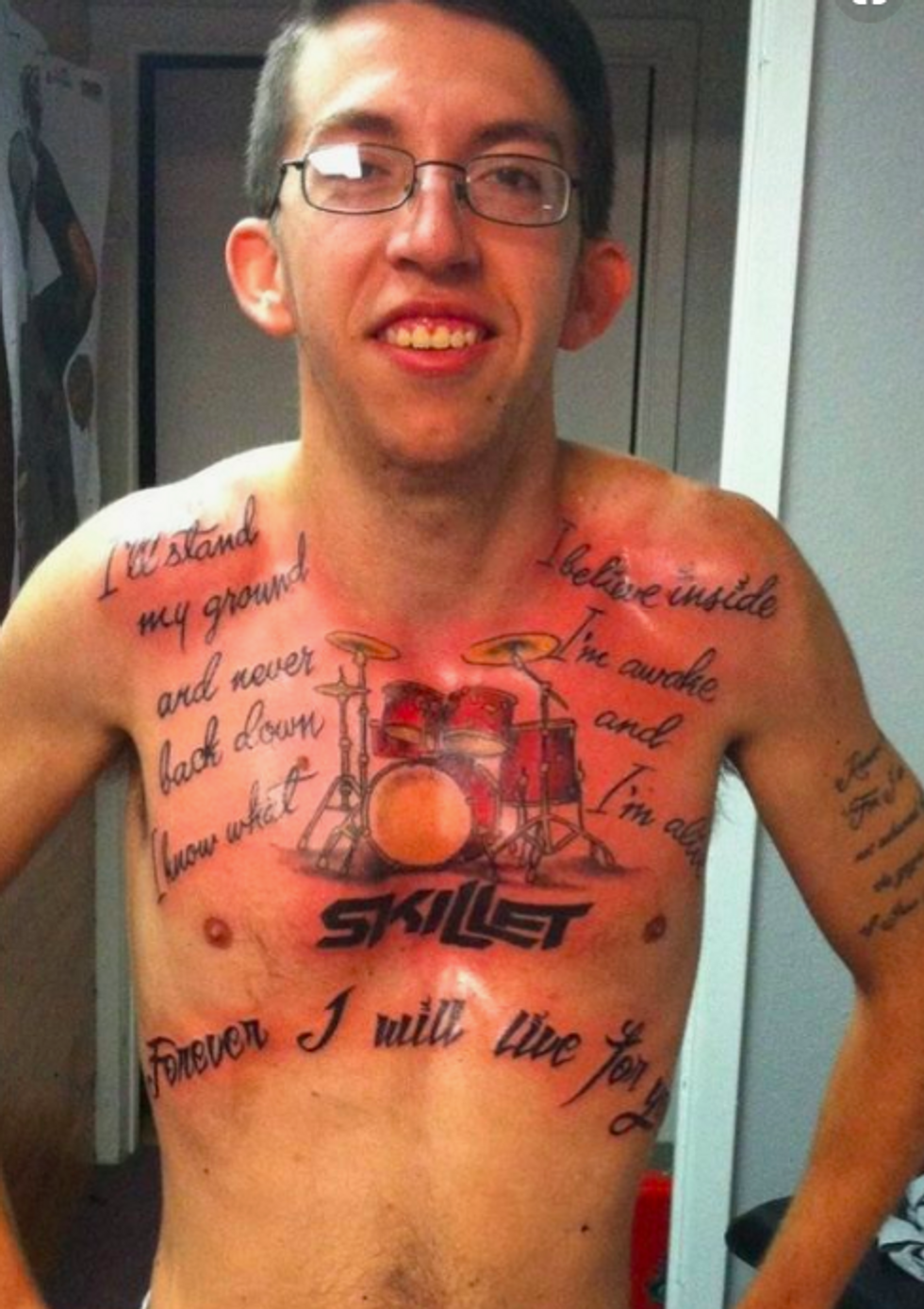 4. I'm sure his English teacher is proud...not. (Double negatives cancel out, btw!)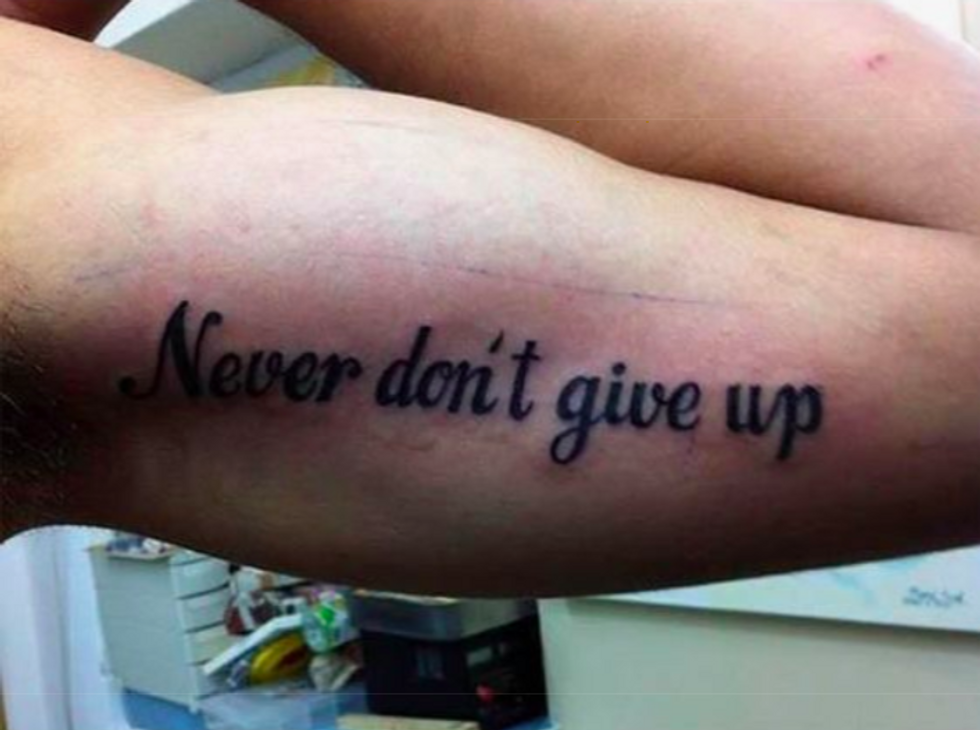 5. Then blood did what? What did blood do?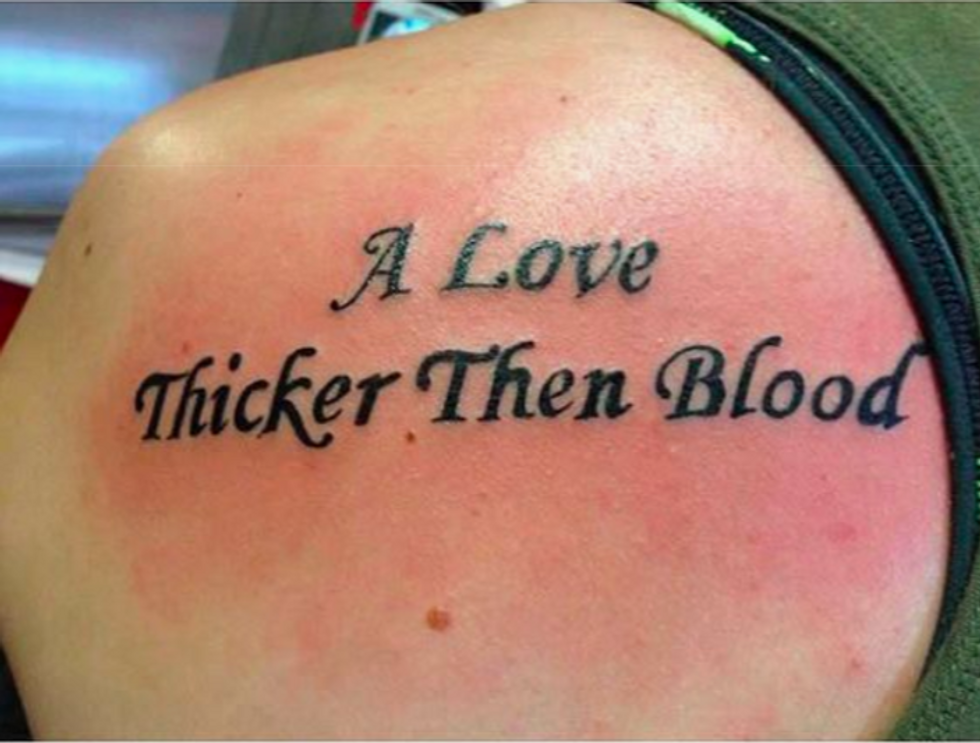 6. No matter how hard you try, you'll never be Drake, honey.