Are you wondering what to make your family for dessert after the big Thanksgiving meal, but you aren't sure what will impress them? Well, here are some fun and creative recipes that will leave them speechless, and their sweet tooth satisfied!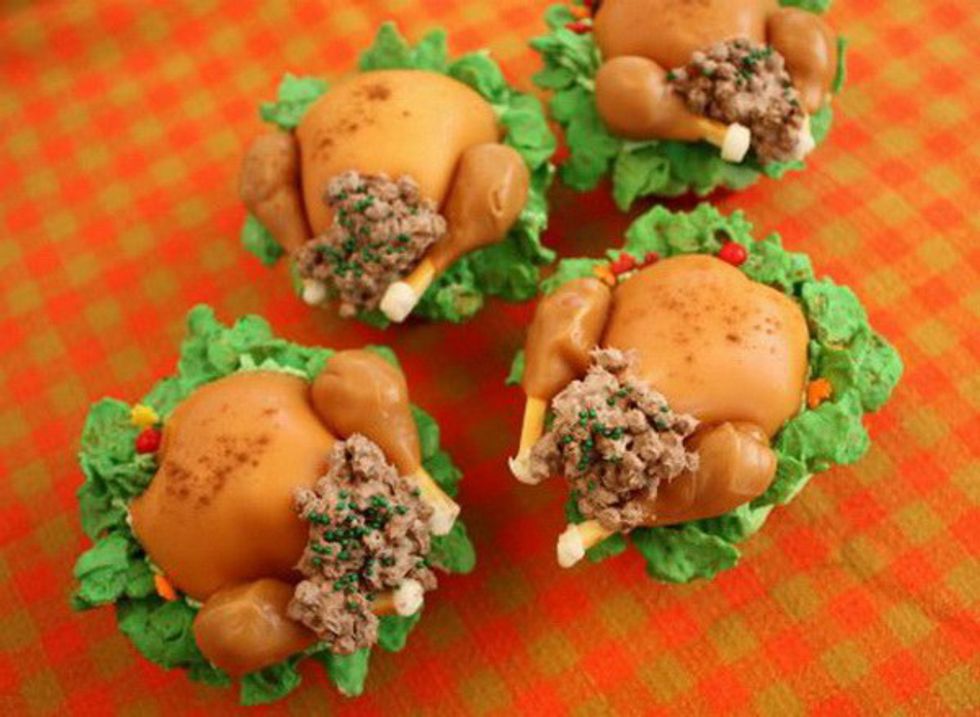 An Oreo turkey cookie

To make the perfect, little, turkey treats, you will need: Nestlé semi-sweet chocolate chips, candy corns, 12 Oreo cookies, Reese's mini peanut butter cups, 6 Whopper malt balls, and a cup of red frosting (for a homemade Food Network recipe, ingredients include: unsalted butter, sugar, vanilla extract, whole milk, and red food coloring). First, melt your chocolate chips. Split open your Oreo's so that you have 6 flat surfaces (or open faced cookies for your turkeys to sit on). Now, stick 4 candy corns into the center of the Oreo cream of the cookie, tip side first, to create the turkey's feathers. Use the melted chocolate as glue to stick a mini Reese's peanut butter cup on the front of the Oreo to create the turkey's body. Now, dip the Whopper into the melted chocolate to glue it on the Oreo as the face for the turkey. Use a candy corn as the turkey's beak, again with the melted chocolate as the glue to hold the little guy together. Put your masterpiece in the fridge for up to ten minutes. Then, use a piping bag and the red frosting to make the turkey's beard. Place your turkey on the open faced Oreo cookie half, so he can stand up with confidence! Now watch your family gobble up these tasty, Thanksgiving treats.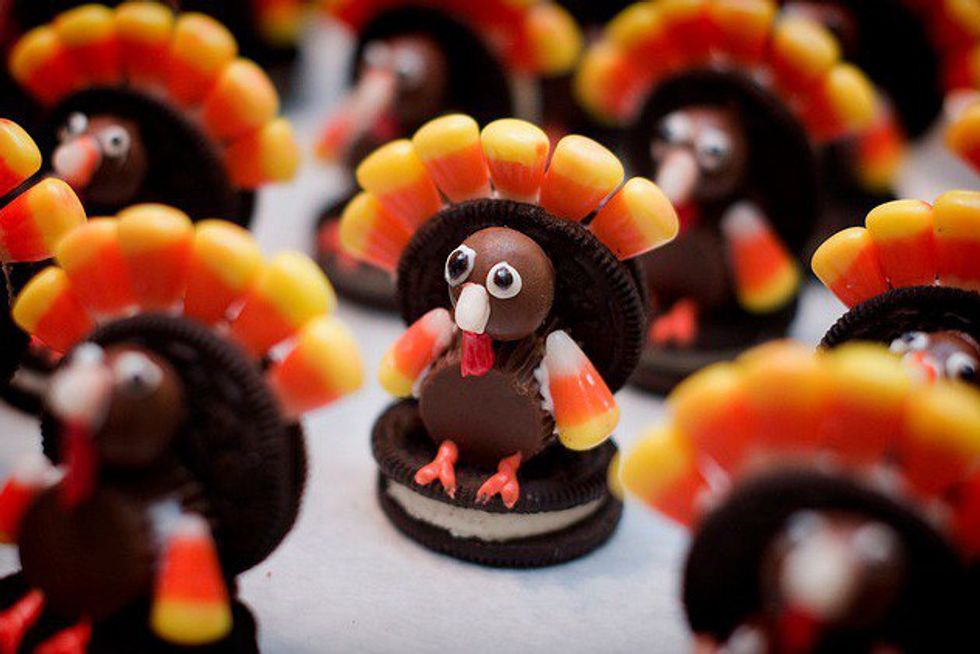 Miniature pies
Are you sick of Thanksgiving pies? Are you not sure which pies your family even likes? Well, try making a bunch of different sorts of pies in miniature versions so everyone can get a taste of each flavor. You can try a pecan, pumpkin, sweet potato, or even apple cobbler (if you have the patience). Pillsbury sells the dough, and has plenty of recipes to choose from; so, check out their website, and let your creativity run wild with your miniature treats.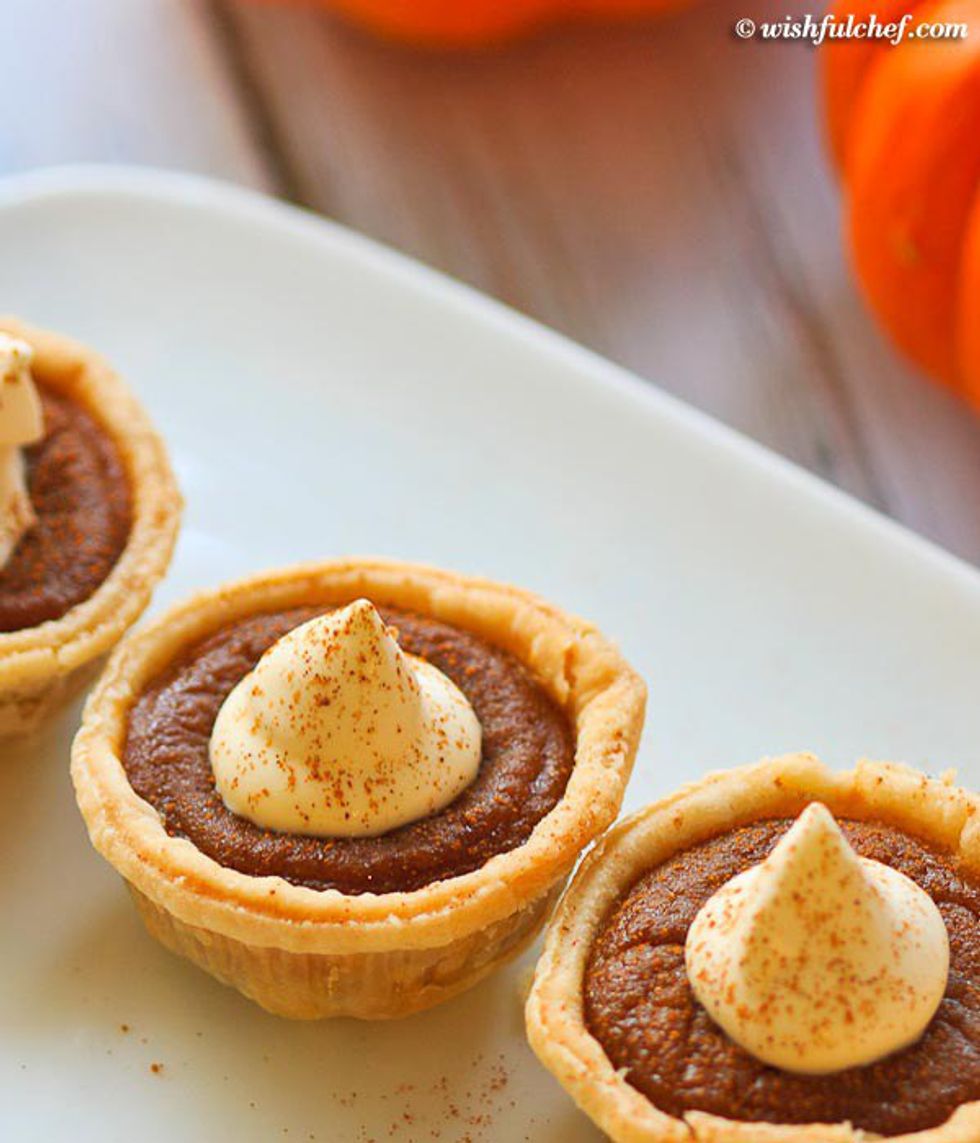 "Corn husk" cupcakes
Everyone loves a sweet cupcake because it is not as aggressive as a slice of cake, so you can have as many as you want. Right? Anyways, you can make carrot cake cupcake, red velvet, chocolate, or even vanilla, and decorate the outside in order to justify it as a proper Thanksgiving dessert. Go with a vanilla cupcake, dying the batter yellow (like corn) for these corn husk delights, and your guests will feel like they are eating corn right off the cob. For the decor of this corny cupcake, you will need: 24 vanilla cupcakes with white paper liners, 3 phyllo dough sheets, Pam cooking spray, vanilla frosting, unsweetened cocoa powder, and 4 cups of assorted red, orange, gold, cream, and brown colored Jelly Belly's. To create your "husk," cut phyllo sheets crosswise in 3-inch wide strips. Drape the sheets over a prepared pan, curving them like an open husk would be curved. Spray them with Pam, and cook them for about 4 minutes. Tint your frosting with cocoa powder, for a rustic, corn look. Frost a row of 3 cupcakes at a time, topping them with complimentary Jelly Belly flavors. Each ear of corn is 3 cupcakes, so align the phyllo dough around each "ear" accordingly. These corny treats won't make you feel like you need to floss, but they will definitely make you happy inside.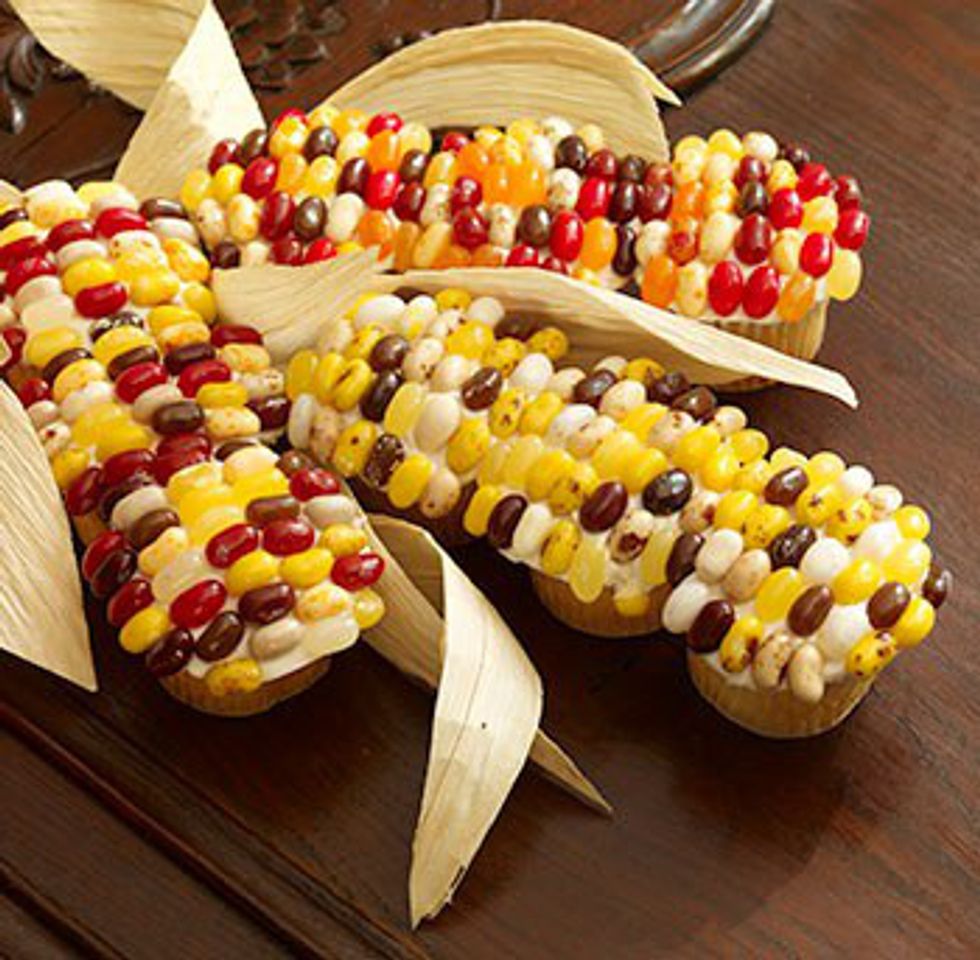 Cheesecake with gingersnap crust

Pioneer Woman created this ideal, Thanksgiving treat, and with a simple recipe. The crust is gingersnap crumbs, unsalted butter, sugar, and salt. The filling has cream cheese, sugar, salt, eggs, lemon juice, vanilla extract, and Greek yogurt. Lastly, the topping include: whipped cream, sugar, and vanilla. Combine the crust ingredients, and bake the crust for about 10 minutes. Then, beat the cream cheese, gradually incorporating the sugar and salt, for the filling. Add the eggs one at a time, then throw in the lemon juice, Greek yogurt, and vanilla - mixing until just combined. Pour about an inch of hot water around the roasting pan you place the cheesecake mixture in. Bake the cheesecake for roughly an hour, remove the water bath, and place the cheesecake back in the oven (turn off the oven first) for approximately another hour. Leave the oven open for this last baking cycle, so the cheesecake can breathe, and you can enjoy its aroma in the meantime. Place the cheesecake in the refrigerator for several hours, so that it can chill properly. Make the fresh whipped cream right before serving your cheesecake, and using a star-shaped piping tip, place a dollop of cream on each slice. Enjoy this light treat after a huge meal, without feeling too guilty about it.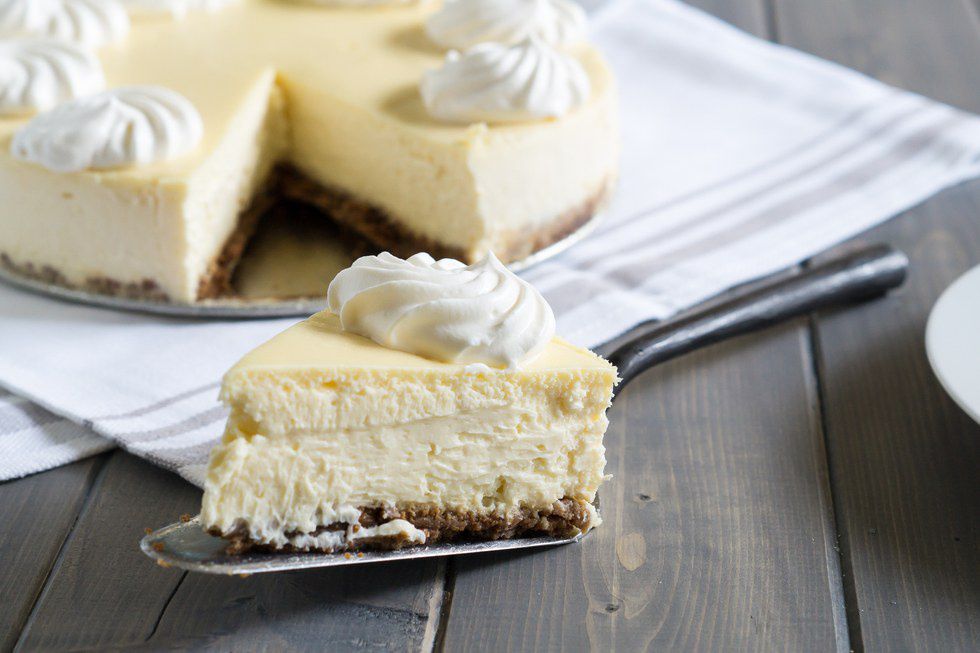 A classic cupcake or cookie can always be turned into a Thanksgiving themed decoration - from turkey and cornhusks, to pilgrim hats and pumpkins, the options are endless. Enjoy your conversations and comestibles this Thanksgiving, and get full off of friendship, giving thanks, and homemade food