For some people, Christmas presents are one of the biggest parts of Christmas. Not presents for oneself, but presents for others. It's hard picking out that special thing someone will like while making it a surprise and while sometimes trying to top last year's gift to him or her.
Christmas presents can be especially hard when you're in college and want to Christmas shop, but instead have to study for finals. Wanting to get someone jewelry, but only being able to afford a shirt is also a struggle. Sometimes, last-minute gifts can be turned into a gift that looks very well thought out. Most people will appreciate that you put a little more effort into their present. Here are some ideas for anyone that wants to spice up their gift to someone, starting with the easier ones.
Get them a card.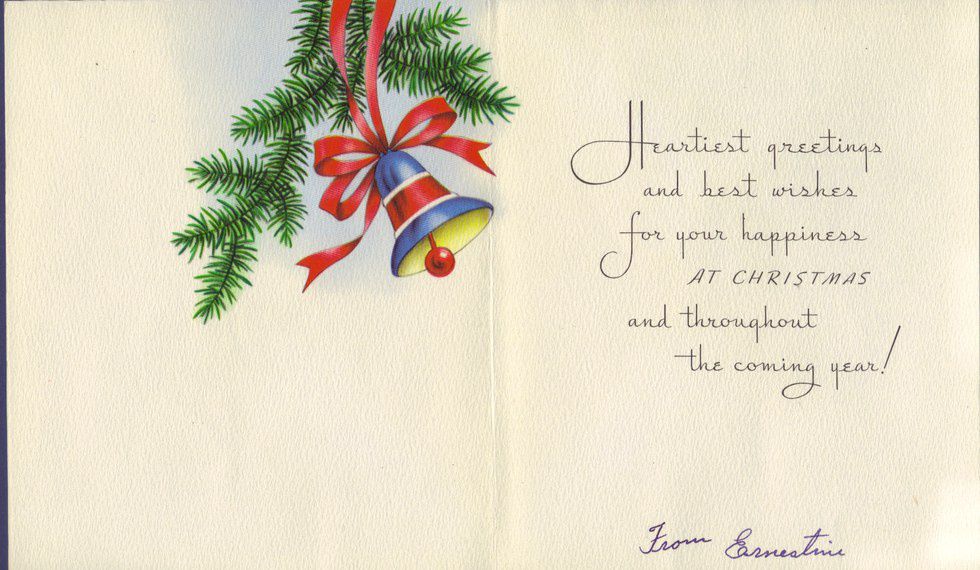 The most obvious one. This can make a huge difference in a gift, and can make a present more meaningful.
Decorate their present.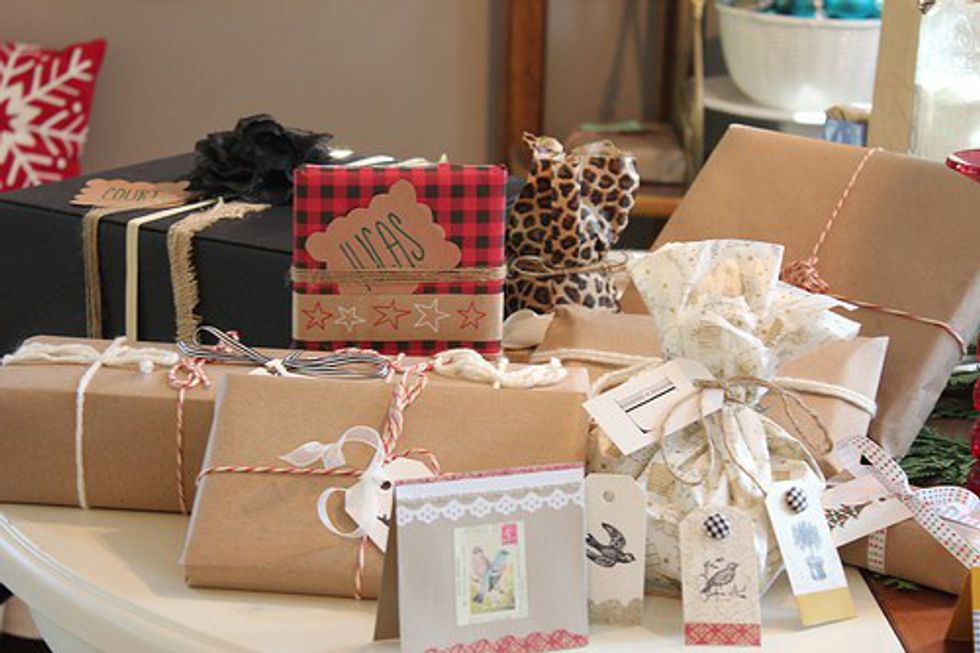 You can never decorate a present too much. Bows are nice on a present, but there are actually hundreds of other things that can be placed on a gift. A lot of them are cheap and can be hand-made, too! Bells, holly, fancy string or anything else someone likes can make the present more desirable looking to open.
Use interesting wrapping paper.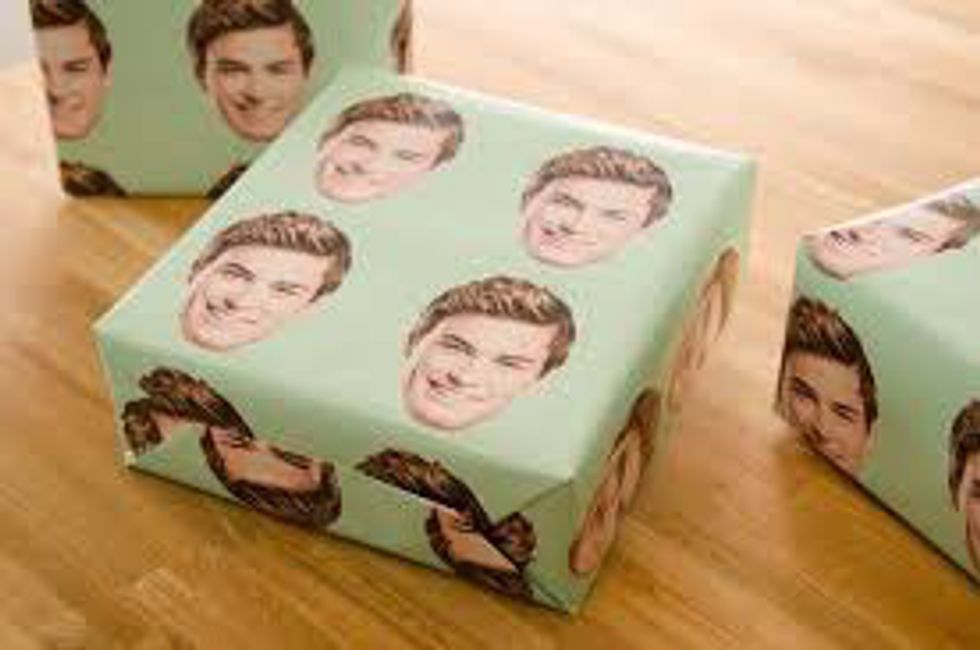 Interesting wrapping paper can go a long way. A lot of companies, such as spoonflower, have the option to customize wrapping paper with something pretty or something funny that will make a present super unique. There are even some gift-wrapping ideas for those who really want to make a present impressive.
The mystery gift.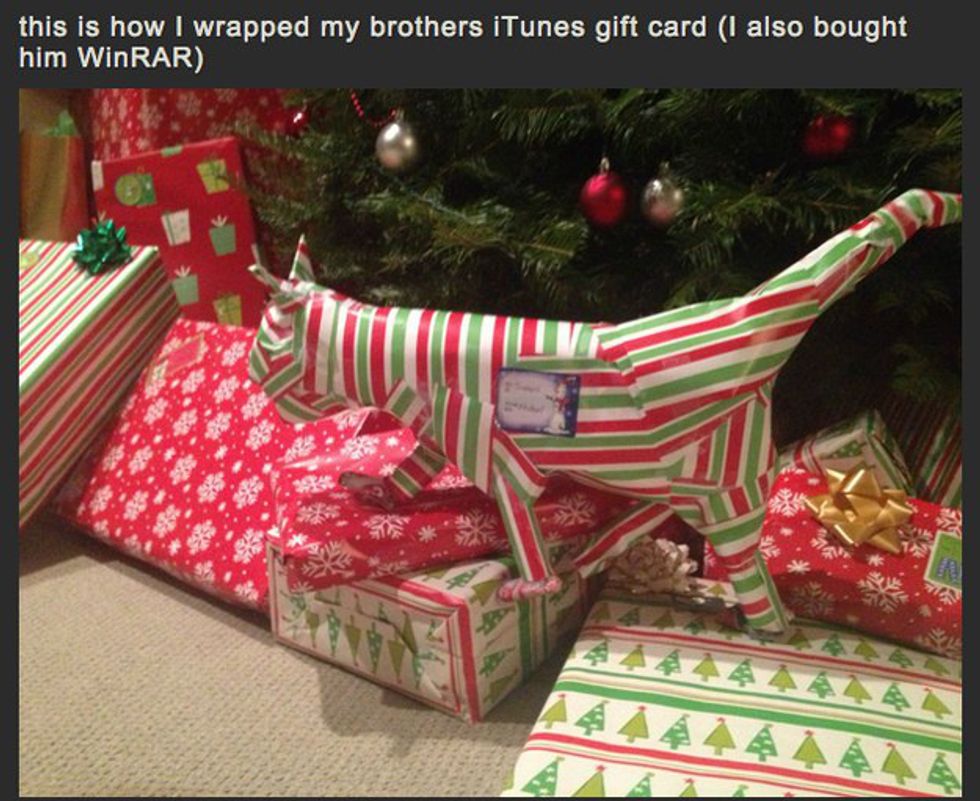 Boxes are exciting, but what can make a gift even more exciting is a conspicuous shape of something that looks like an animal, a bizarre object, or something completely out of the ordinary. Who says a present can't be a star, circle, long line or even a house! Try this with someone who you really want to impress.
Make opening the present more fun or even strange.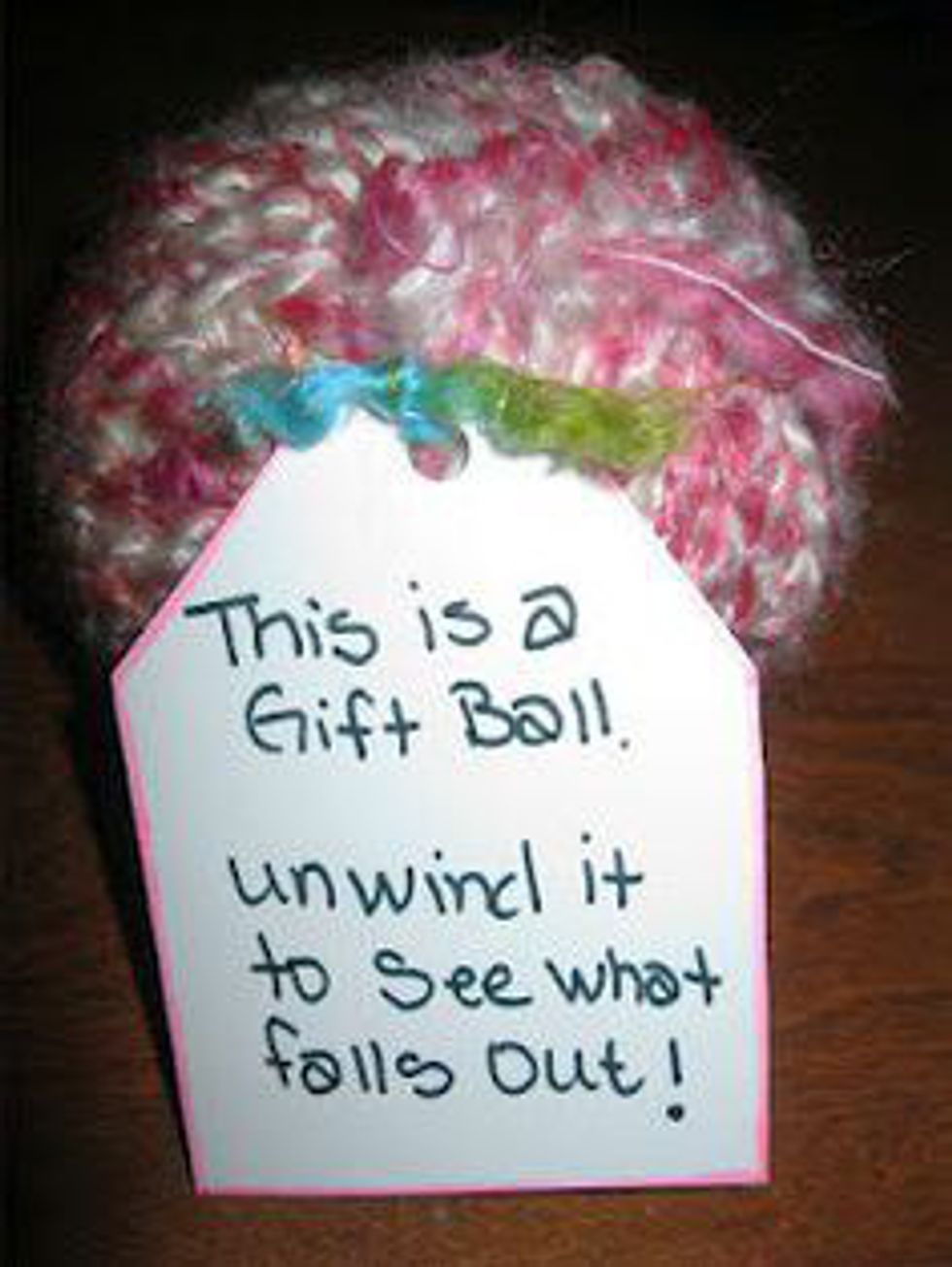 Again, the way a present is opened can almost be as fun as finding out what the present is. Get creative by putting one small item in five large boxes or put bubble wrap over tin foil over a box. Make the present hard to get to. Chances are the person receiving the gift will get a laugh.

Try to get creative every year and find out what your friends or family like best. It's always fun to have a unique gift and it can make someone feel more appreciated.