Welcome back
Sign in to comment to your favorite stories, participate in your community and interact with your friends
LOG IN WITH FACEBOOK
Conspiracy theories will always mess with your head, but the ones that feel realistic will really get you.
Report this Content
This article has not been reviewed by Odyssey HQ and solely reflects the ideas and opinions of the creator.
Subscribe to our
Newsletter
Featured
Here are some of my faves during the month of September
771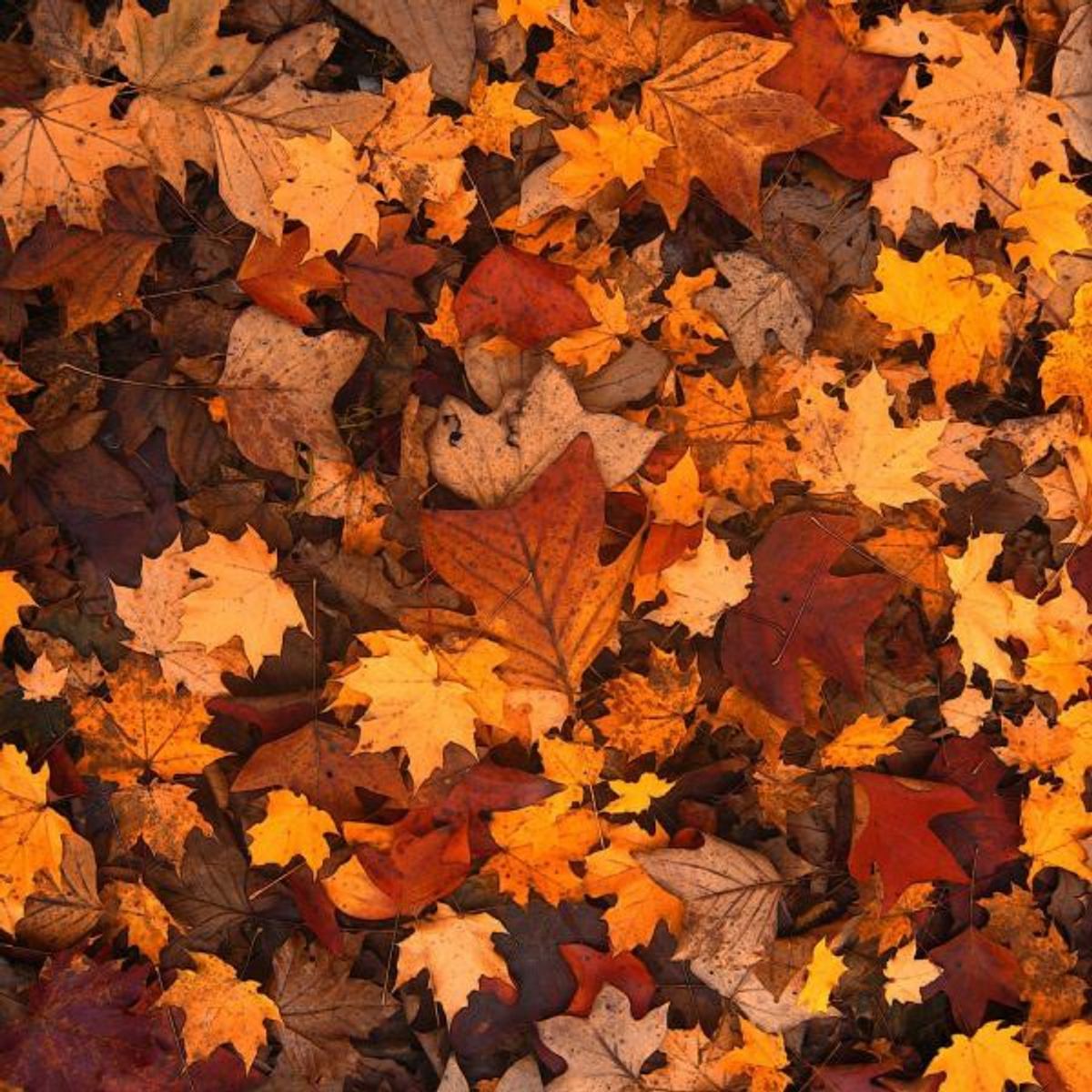 www.pepperlu.com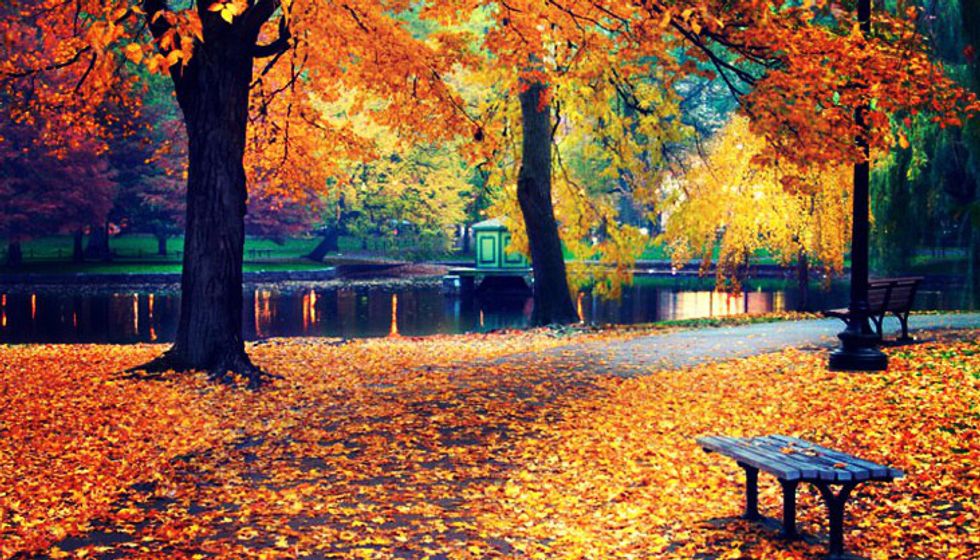 September has become one of my favorite months because of the freshness that's awarded to me when it arrives. Heat from the summer has vanished, leaves have turned into festive colors and every day is a perfect day. Provided below are some of my favorite things for the month of September:
1. Fall Colored Nail Polish
Gold, emerald green, rusty orange and maroon are my top faves for fall colored nail polish. Those colors keep me at ease and I love how they compliment my fall fits.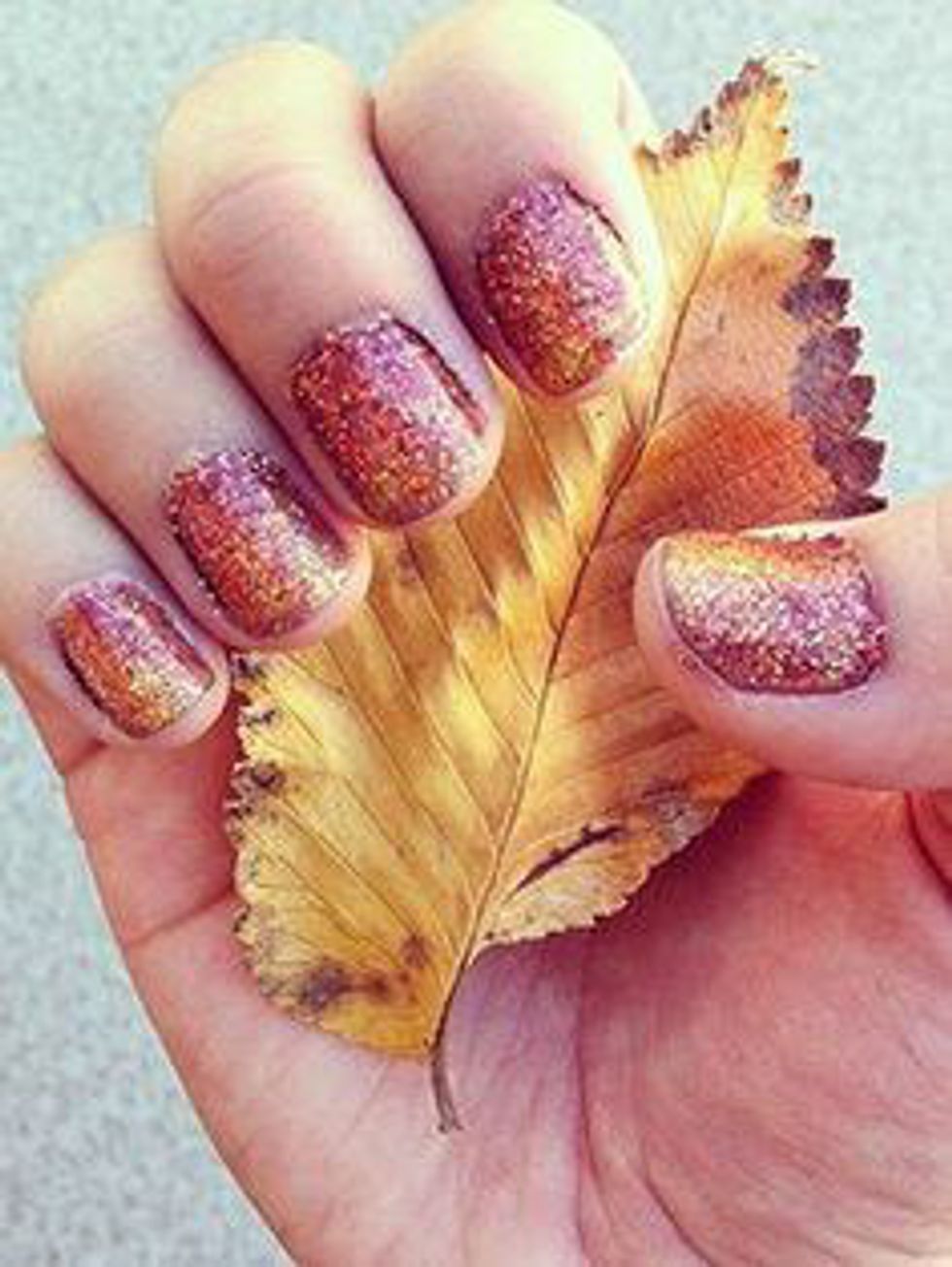 2. Cozy Slippers
A pair of cozy slippers screams comfort and the beginning of Fall. After a long day, I love slipping into a pair of cozy slippers and finishing little tasks around my dorm room.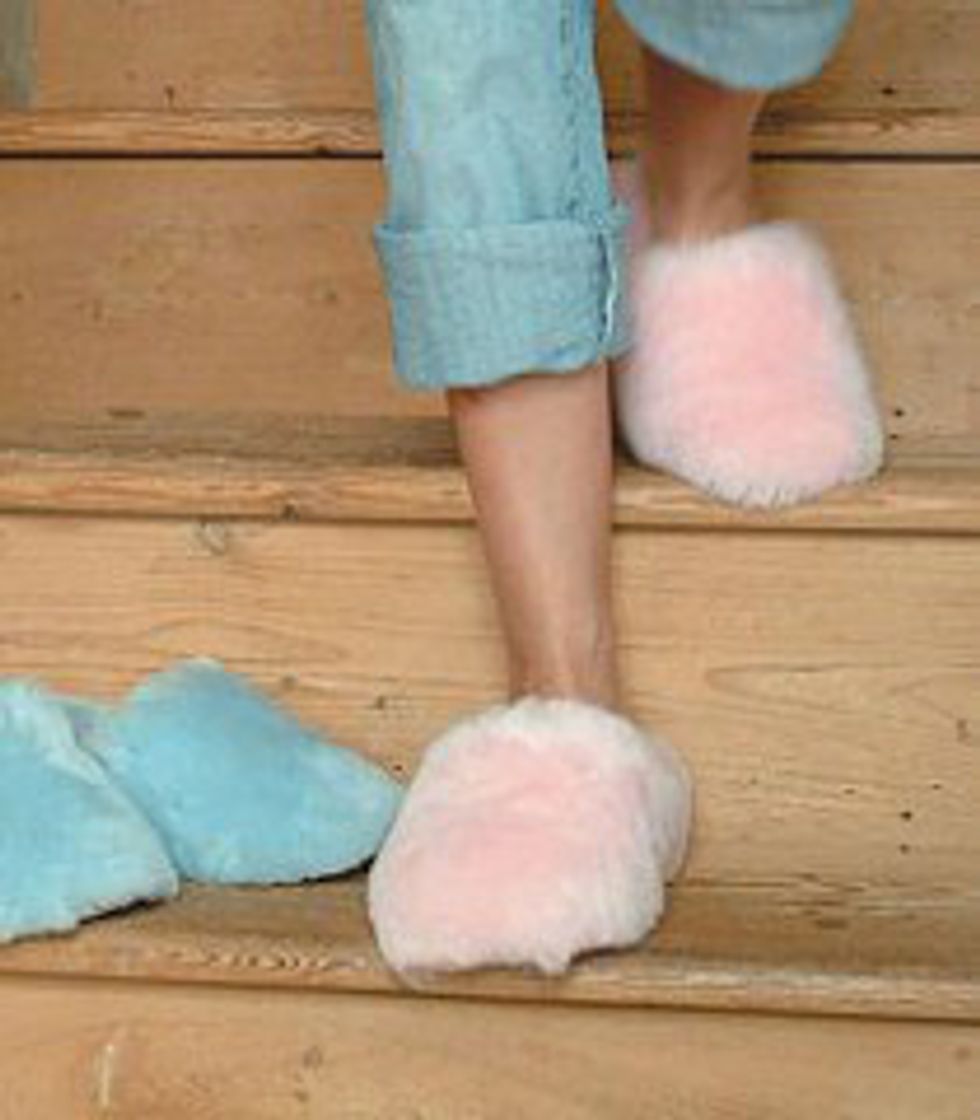 3. Chai Tea
Chai tea just puts me in the mood for a chill time. I just turn on some music and get busy with assignments.
4. Blue Jeans
Aaah, there's nothing better than a pair of form fitting jeans. Blue jeans pairs with anything and the comfort level is amazing. I can't get enough of a pair of blue jeans, especially at the beginning of Fall. September makes blue jeans A MUST for me.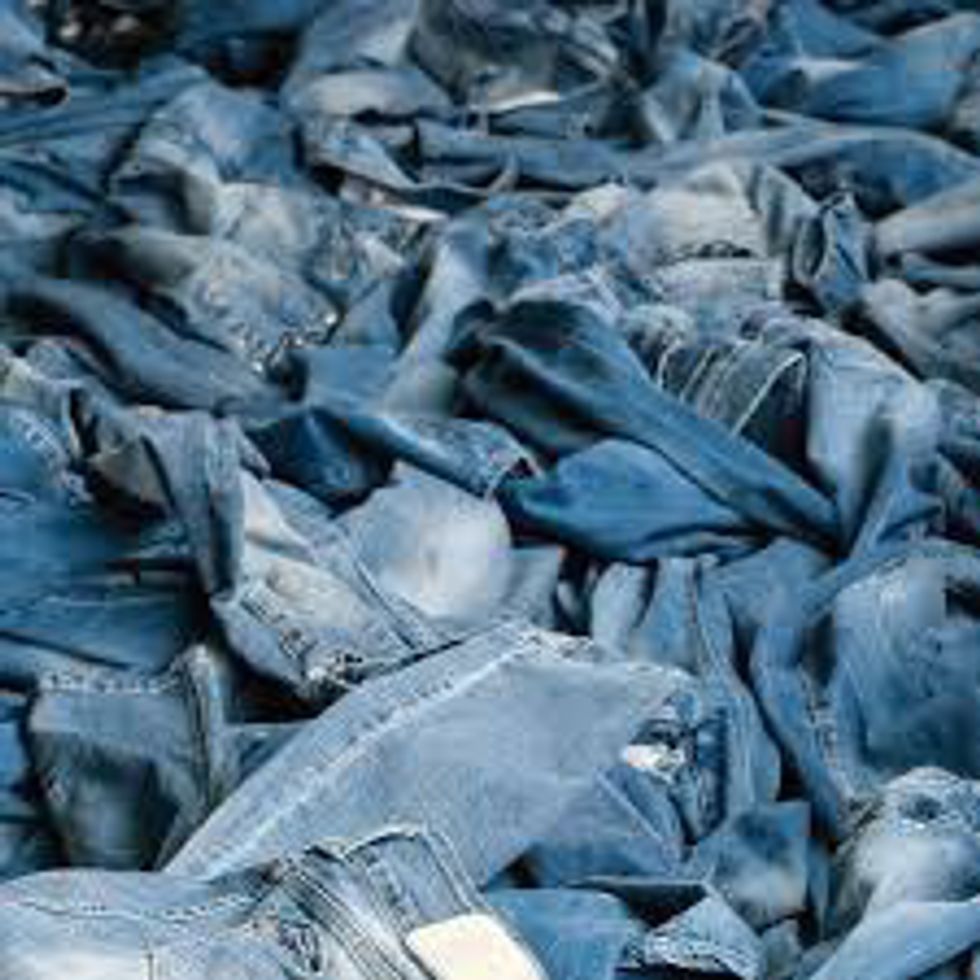 5. Fluffy Vanilla Febreeze
Febreeze is my favorite brand to use for air freshener. There's nothing like Fluffy Vanilla Febreeze, it sets the tone for my dorm room. I have to have this scent to start off the season, without it Fall semester is a tragedy. (Exaggeration needed)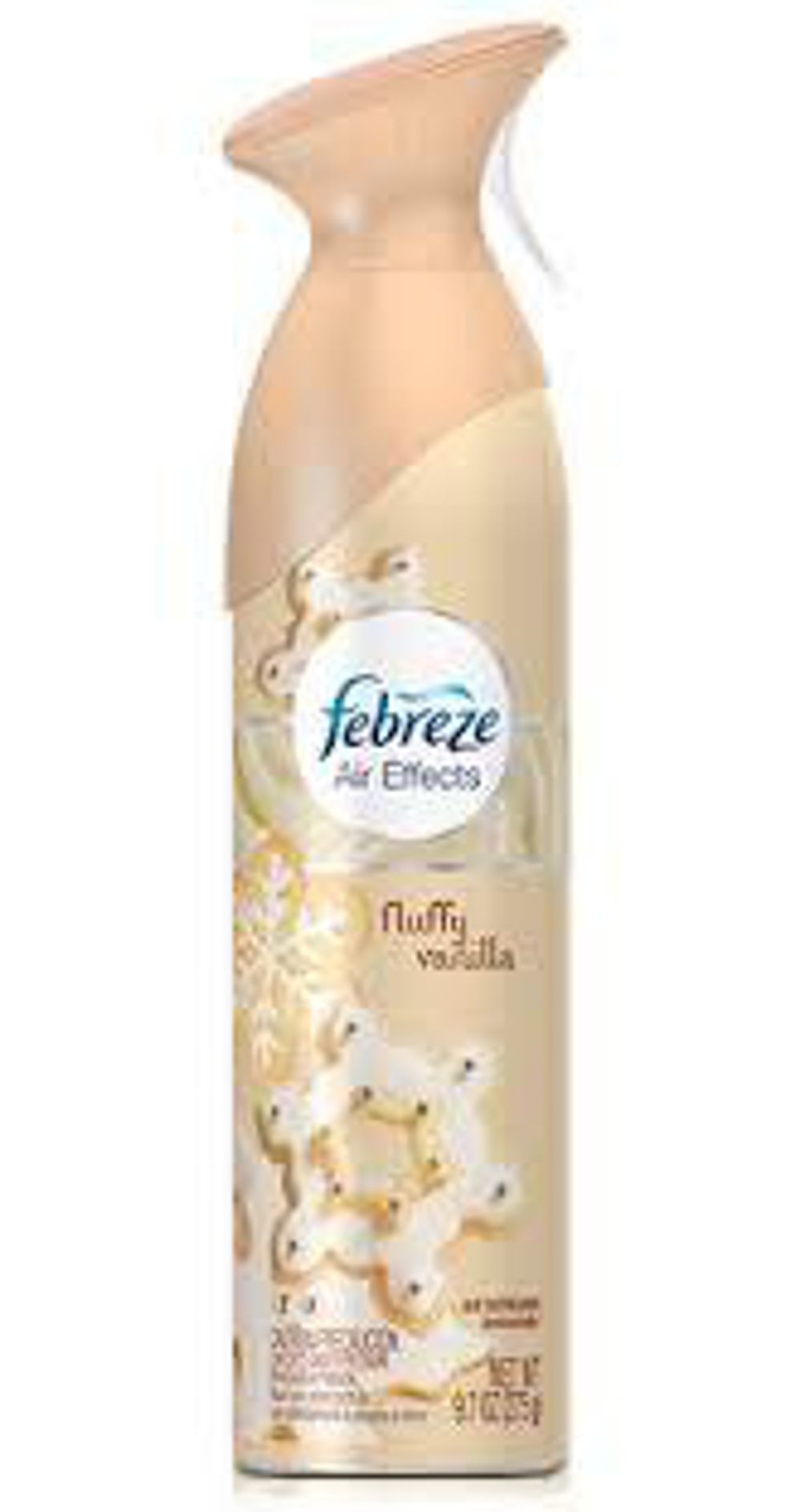 6. Caramel Frappes
Oh my, God, a caramel frappe has the key to my heart! There's nothing like it! McDonald's is the only place I go to purchase one of these bad boys.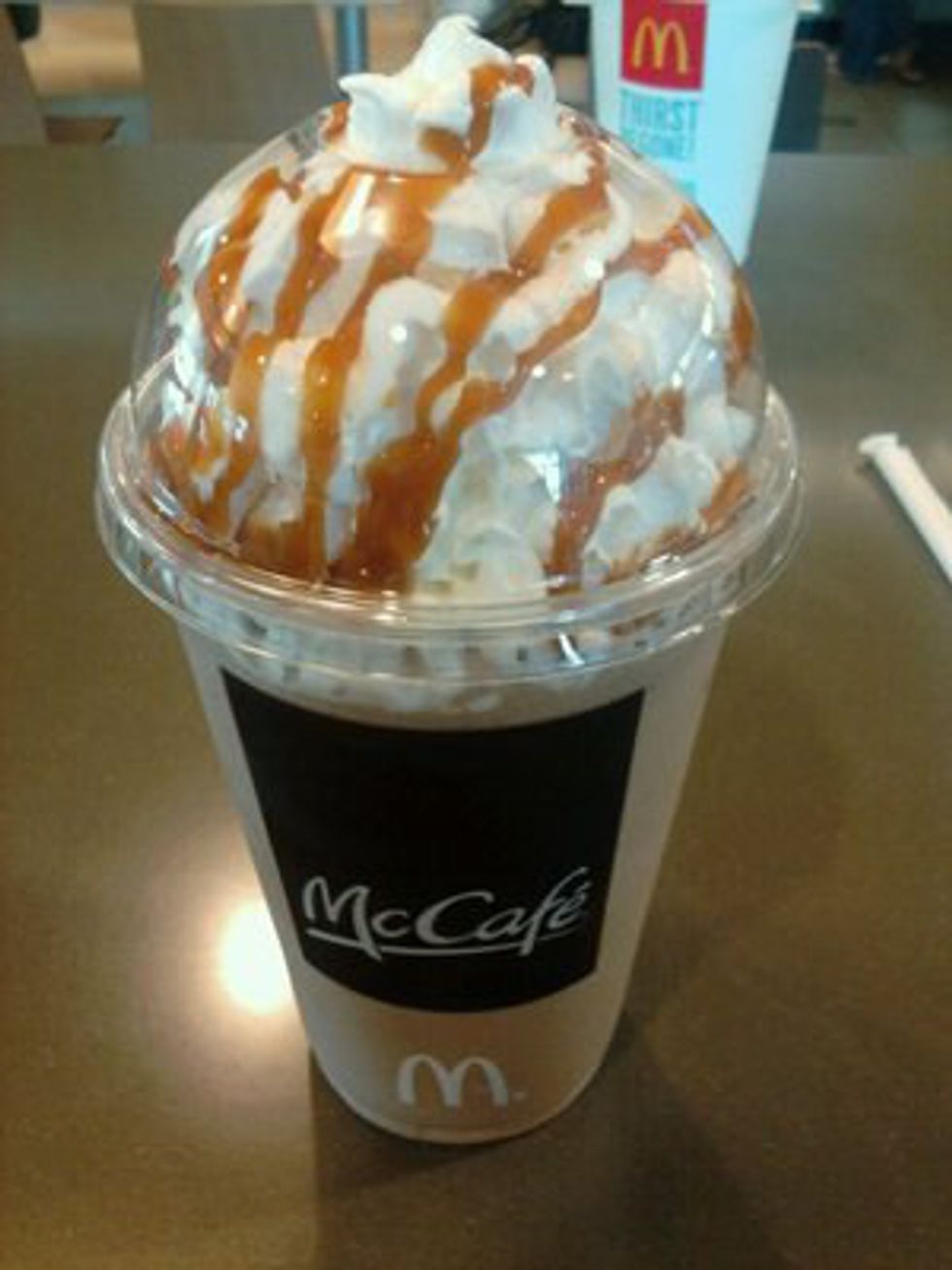 7. Gold Anything
The love I have for gold is real. Nothing beats a gold pillow, a gold bracelet, gold earrings, gold glitter, gold anything is so refreshing. I love the way it accents my skin and all things around it. It screams new beginnings and it screams September. I am at peace when there is gold around and there is something about gold that gives off a subtle fancy vibe.
So far these items are my all time favorite for the month of September. They scream Fall and they all represent what fall is all about. Everything on this list has been my aid during the month of September, I hope you can find some comfort from these items provided.

Keep Reading...
Show less
Student Life
Yep. The weather is fine up here... I've totally never heard that before.
4919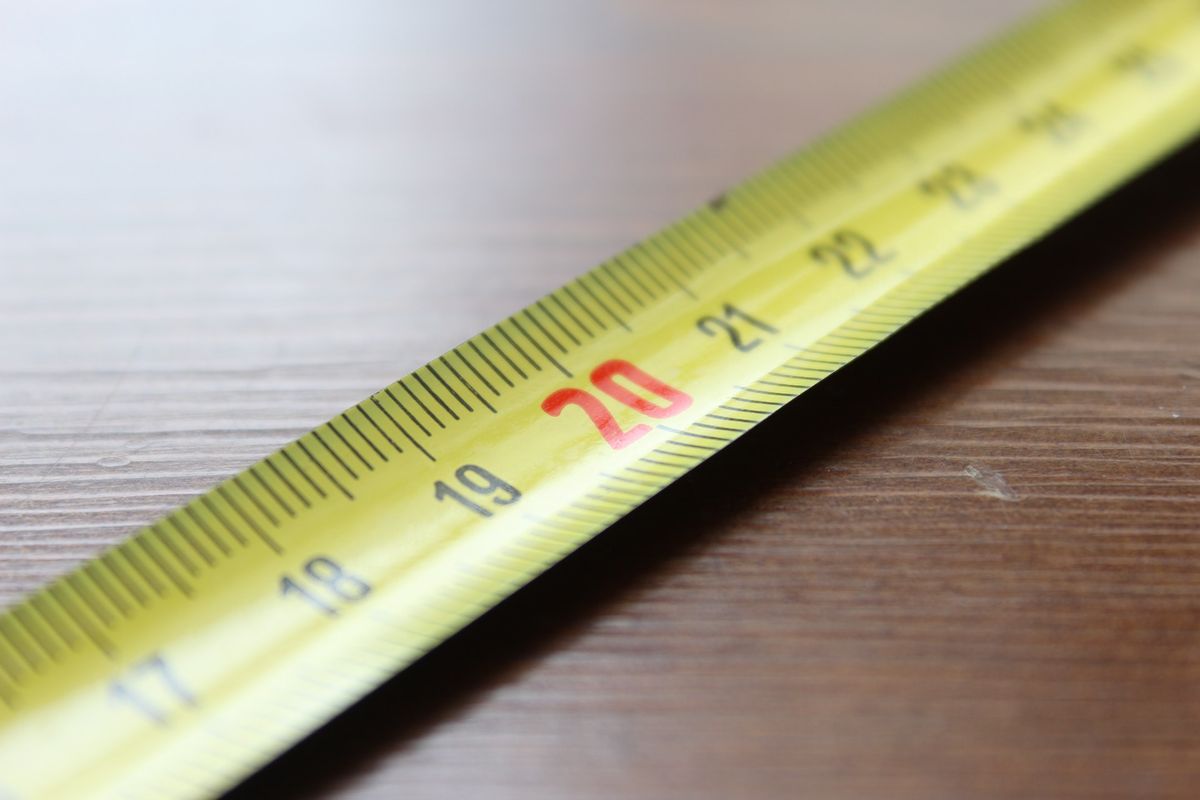 pexels
Don't get me wrong, I absolutely LOVE being tall. Sometimes I even wish I was taller. One of the downsides of being tall however, is having to put up with ridiculous questions and statements. I can assure that all tall people are tired of being asked what the weather is like "up here", but here are a few other things we don't want to hear anymore.
1. "Do You Play Basketball?"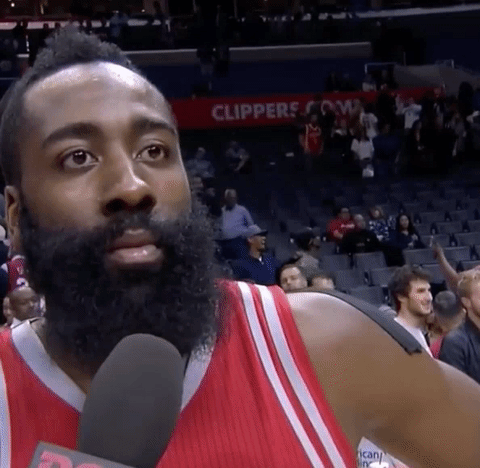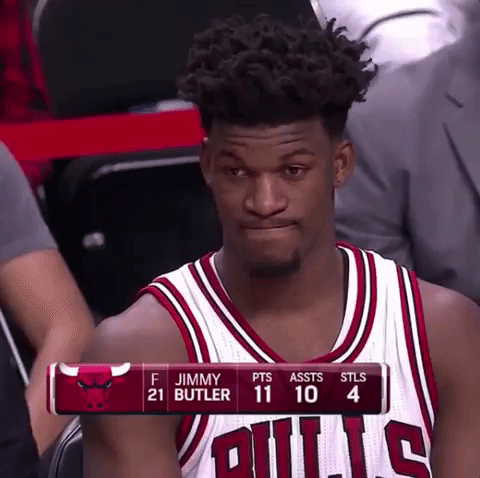 Nope. I don't have a reason to lie about this either.
3. "Why Don't You Play Basketball?"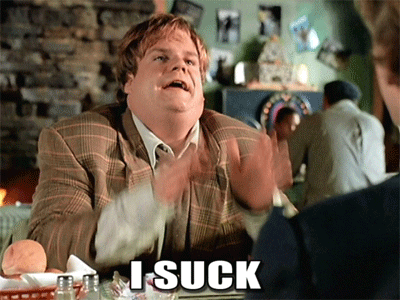 Let's see... I'm not athletic, I'm uncoordinated, I'm a sore loser, and I'm not competitive. I wish I was more into sports, but I'm not. I just don't enjoy basketball, but I do love watching it. Not everyone with fingers plays piano, so why does every tall person HAVE to play basketball?
4. "Do You Run Track?"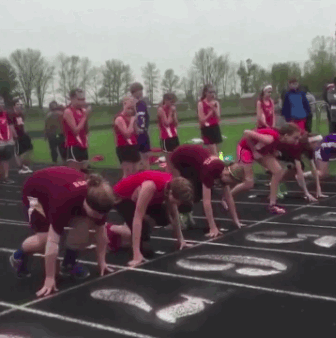 No!
5. "Do You Swim?"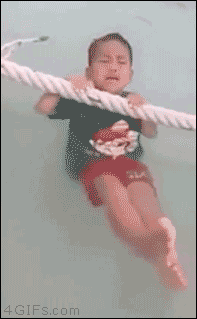 NOPE!
6. "So What Do You Play?"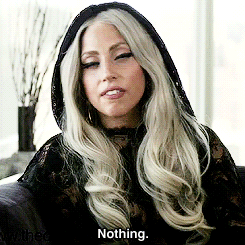 Nothing. People of all heights can be athletic and participate in sports, sports are not just for tall people.
7. " How Tall are You?"/
What does me giving you the measurements do? If I'm standing in the same room as you, you can obviously see that I'm tall. And if I do tell you how tall I am you're going to say "NO WAY!" and assume I'm lying, just like you assumed I was lying about not playing basketball.
8. "How Tall are Your Parents?"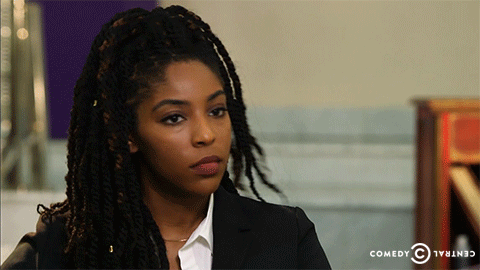 Shocker! They're also tall. Not really sure why you care...
9. "Were You Always the Tallest in Your Class?"
Oh yes I know. I can never find shoes, I can never borrow my friends shoes, and I look ridiculous in heels.

Keep Reading...
Show less
Student Life
When you say Wisconsin, you've said it all!
8839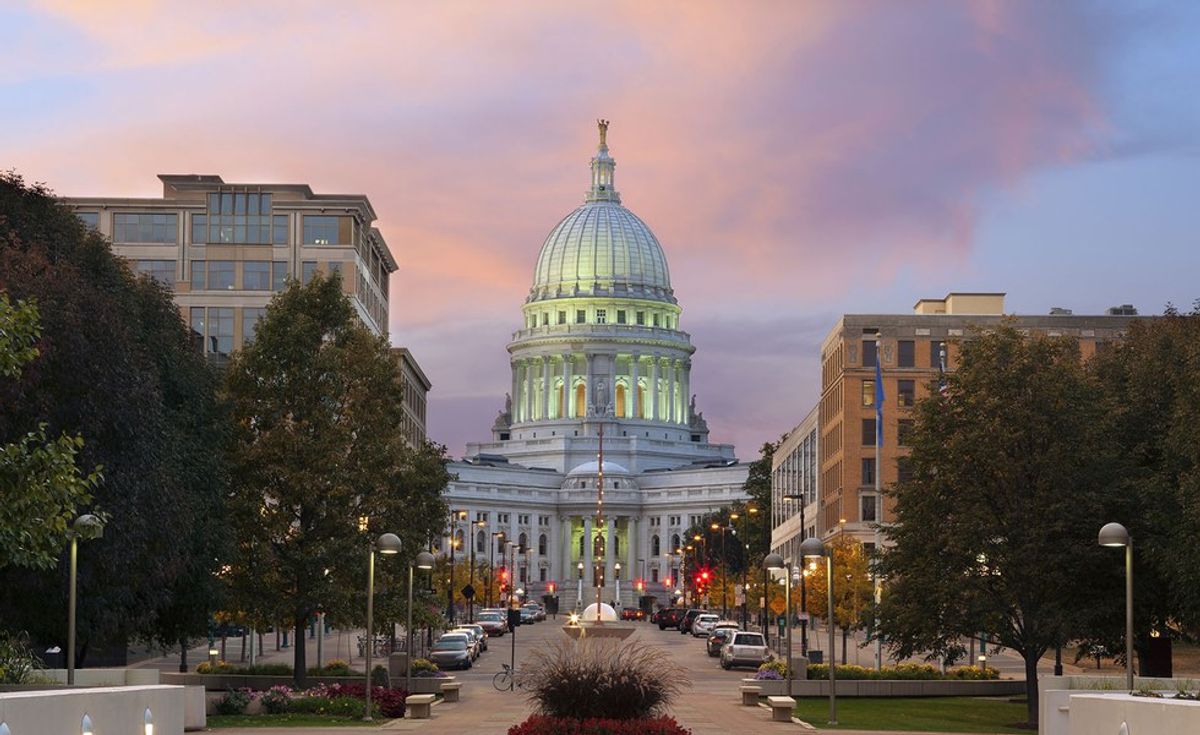 We truly love it here in the Badger State. Here are a few things Wisconsinites can relate to.
You know Wisconsin is the true Dairy State. We run on milk and cheese.
You've hit a deer with your car or at least know someone who has multiple times.
You get super excited when "Jump Around" comes on and proceed to do just that.
You've danced the polka with your grandpa or a great aunt at least once.
You know that Summerfest is the ultimate music party of the summer.
When you go to church on Sundays during football season, at least half the folks are wearing green and gold.
You're proud of the fact that we love beer. You can thank WI for Miller, Leinenkugel's, Point, Spotted Cow and PBR, among others. (But we remind you to "Drink Wisconsinably!")
Your favorite summer vacation as a kid was to Wisconsin Dells—the water park capital of the world!
In the winter in elementary school, snow pants, boots and a big coat were required before going out to recess.
It's totally normal to walk into someone's house and see multiple bucks mounted on the wall.
Your town is practically dead on a Friday night in the fall because everybody is at the high school football game.
You'd be lost without Culver's ButterBurgers and custard.
You've owned a cheesehead at some point in your life.
When half of the school goes missing during the fall, you know it's hunting season.
When at the state fair, the first thing you want to find are the cream puffs. Second are the cheese curds.
You're proud of the fact that the Green Bay Packers are the only publicly owned, non-profit sports organization in the U.S.
You get excited when Wisconsin is mentioned in your favorite movies and shows. Wisconsin is referenced in "Mean Girls," "The Great Gatsby," "Bridesmaids," "That 70s Show," "Titanic," and "Home Alone."
You know when someone says "I want a brat," they're not talking about a whiny kid.
You've tried sauerkraut and it's not bad.
Friday nights in the spring are reserved for fish frys.
You know what a bubbler is.
No matter what college you go/went to, you'll always root for the Badgers.
You hated Brett Favre when he left, but have since learned to forgive him.
A foot of snow fell last night? Sorry you're still going to school.
You know that on a sunny summer Saturday in Madison the farmer's market is the place to be.
You refer to the Packers as "we."
You'll take your cheese curds squeaky or deep fried; as long as they're from Wisconsin.
Some of your best summer memories were made up north.
You find it awesome that our state is home to cool things like the Lumberjack World Championships, the Hamburger Hall of Fame, EAA AirVenture and a 40-foot Muskie statue.
Between the snow, beer, cheese and the Pack, your heart lies in Wisconsin.
Keep Reading...
Show less
Featured
From yummy pumpkin spice lattes to scary movies, fall has it all and then some.
5198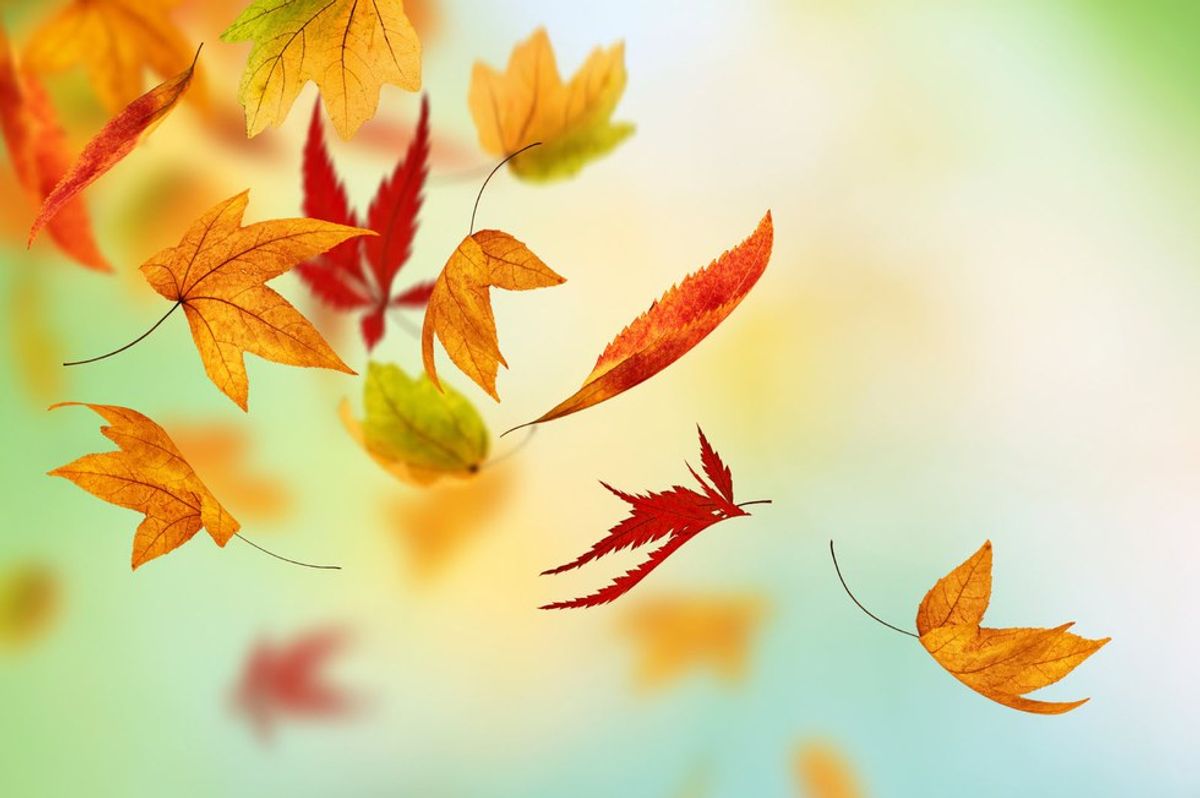 Destination Logan County Illinois
Oh fall, the most marvelous time of year...right? Every approaches fall differently, some pumpkin spice-tastically and some not so enthusiastically. We can't all be Autumn lovers, so here are five types of people in fall. Grab a cup of hot coca, sit back, and enjoy.
1. Pumpkin EVERYTHING squad.
You know these people, the ones who count down the days until Starbucks releases their coveted Pumpkin Spice Latte. They just can't enough of pumpkin everything: pumpkin muffins, pumpkin drinks, pumpkin decorations, and actual pumpkins. It's an addiction, but hey, everyone has one right?
2. Someone call for oversized sweaters, leggings, and UGGS?
Come September, streets and college campuses all over the U.S. become overrun with girls in oversized sweaters, supporting their school/state football team of course, and those, oh so, stylish UGG boots. Hey, I'm not complaining though, I've rocked this look more than once and it probably won't be the last time. We can't all dress up everyday. But let's not forget a perfected messy bun and Starbucks pumpkin spice latte to complete the look, it is fall after all.
3. Huntin' season is upon us once again.
While some of us may be relishing in the festivities of fall, others are out for the kill, literally. Neither land, sky, or water is safe from the hungry hunters of autumn. Hunting isn't for everyone, but for those that do, there is no better time than those cool fall months.
4. Hut, hut, hut! It's football season.
Almost everyone recognizes fall as football season, but for some their love for the game surpasses all reason. Football fans deck out their homes with all things football, they host game day parties, they go the full 100 yards so to speak. From high school to the NFL, you can't contain a football fanatic come September on.
5. Fall holiday logic: BOO! What are you thankful for?
Fall might just have more holidays than any other season. Halloween, Thanksgiving, Labor Day, and heck even Black Friday make fall one of the busiest seasons by far and for those that love the hustle and bustle there is no better time of year. Open the flood gates and let the festivities begin!
From yummy pumpkin spice lattes to scary movies, fall has it all and then some. So, whatever fall means to you let's take this time to truly enjoy all that it has to offer.
Keep Reading...
Show less
Featured
Going to the state fair? Sign me up.
4924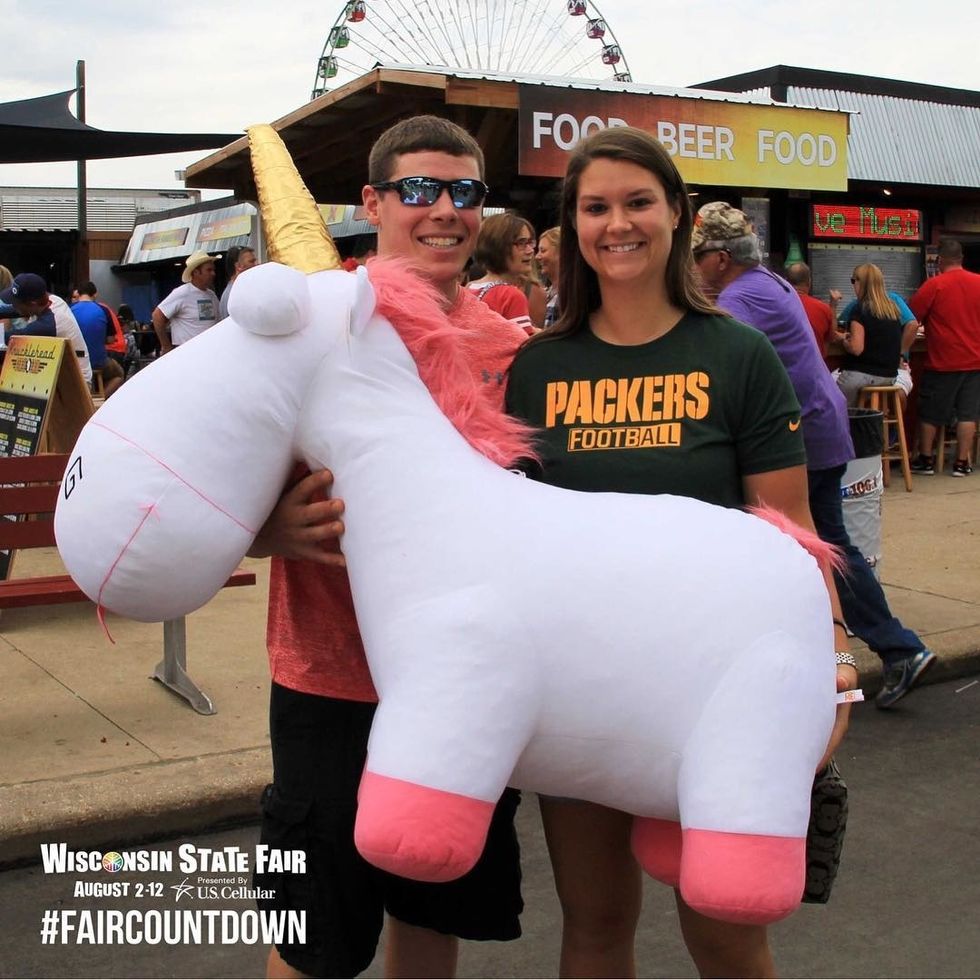 If you're like me, by this time of year you're over summer. The beach, the sunshine, and the heat were all great, but now we're itching for blanket scarves, football, and pumpkin spice EVERYTHING! As the new season approaches, your relationship can benefit from some old traditional dates and some new fresh ideas! Here are a couple great date ideas for you and your boo to try out this fall.
While these are just a few, there are plenty of date ideas for this upcoming fall, discover your favorite. Make the most of the season and "fall" for your significant other all over again.
Keep Reading...
Show less
Subscribe to Our Newsletter