Con Kasterborous is North Alabama's first Doctor Who convention, which has been an annual event in Huntsville since its start in 2012. This year it took place in the Westin at Bridge Street and kicked off on Friday June 9th with a VIP event and continued on through the weekend. This year had an estimated attendance of 1,200 people; some drove hours and stayed overnight specifically for the convention.
My first year coming to the convention was 2013, when I came as a guest and dragged along my father who had never even seen the show before. This year, I had the privilege of being a member of the convention's staff. Even though I spent most of the convention working at the information table, I had the greatest time. One of my favorite moments was a family that came up to my table on Saturday morning. They were huge Doctor Who fans who were, completely coincidentally, staying at the hotel unaware that a Doctor Who convention was going on that weekend. They bought their tickets then and there.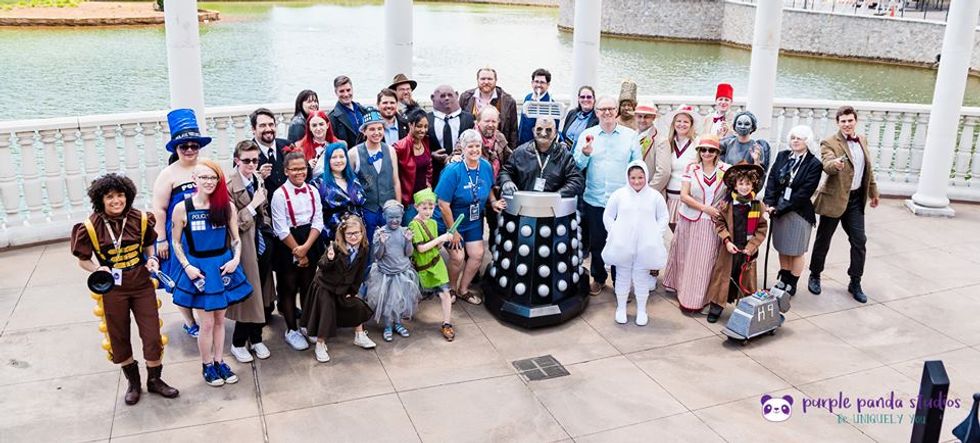 Pictured Above: A group of cosplayers along with con chair Bonnie Auten and Peter Davison.
There were many panels where the various guests answered questions about themselves, their shows, other panels not necessarily Doctor Who related such as the Star Wars panel, and a podcast panel. NASA even did a panel on The Science of Doctor Who which was composed of a group of NASA astrophysicists looking at the science behind the show. One of the highlights of this year's con was the cosplay contest where fans of all ages got to show off their costumes. Another highlight was a surprise showing of that week's current episode of Doctor Who — a first in the con's six-year history.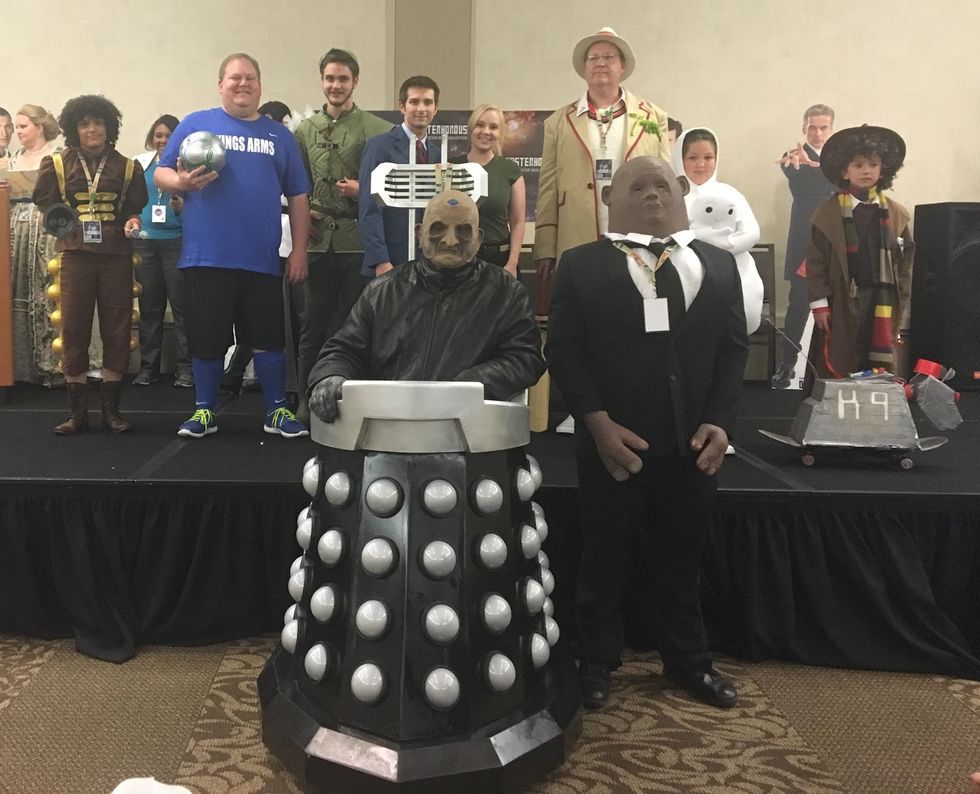 Pictured Above: Winners of the 2017 cosplay contest

This year's main guests were the 5th Doctor, Peter Davison, "Torchwood" star Gareth David-Lloyd, who plays Ianto Jones, and Neve McIntosh who plays Madame Vastra. Thankfully, I got to meet them all in person and get my picture taken with them- something so far beyond what I could have thought possible when I first became a fan in middle school.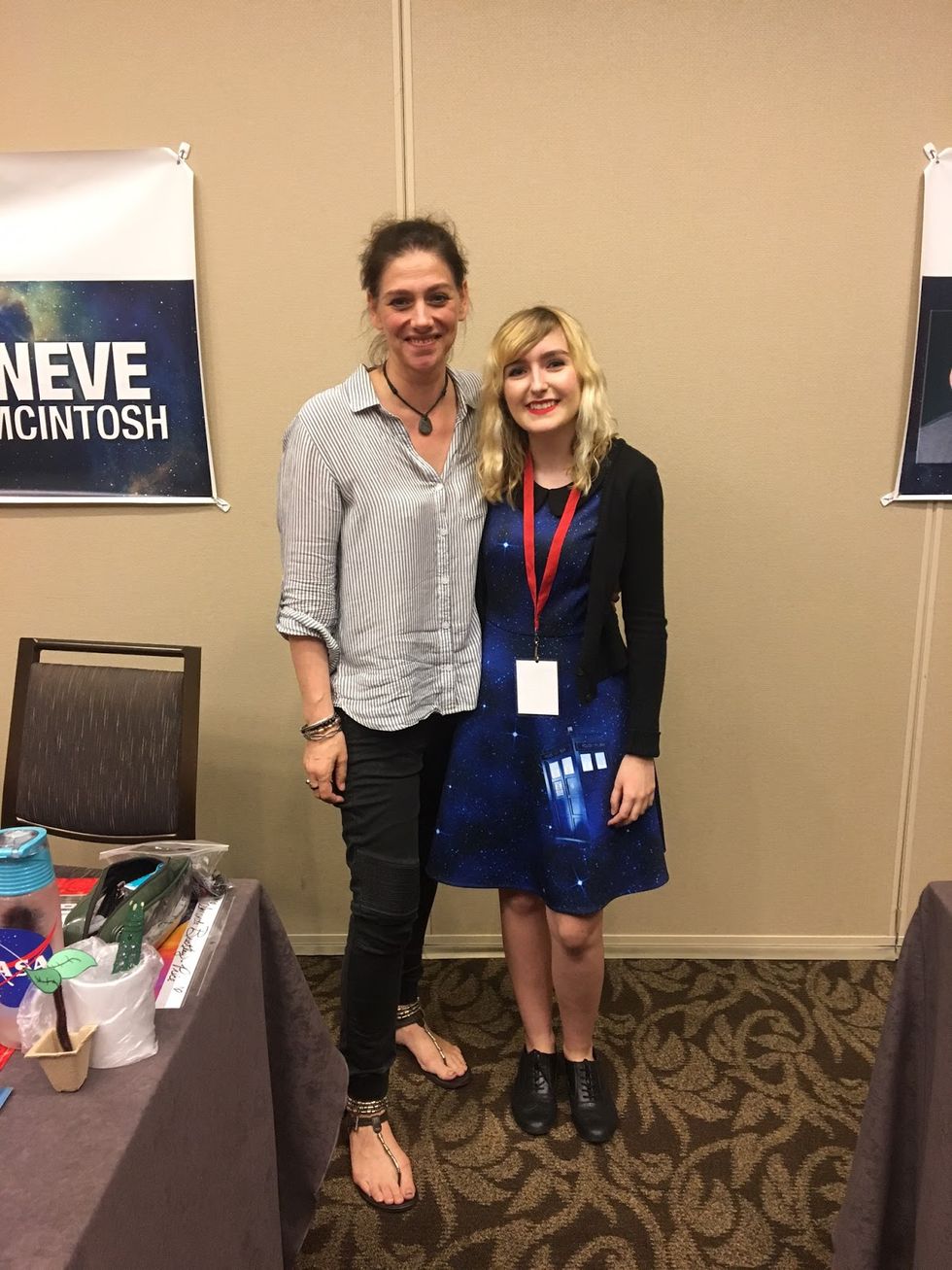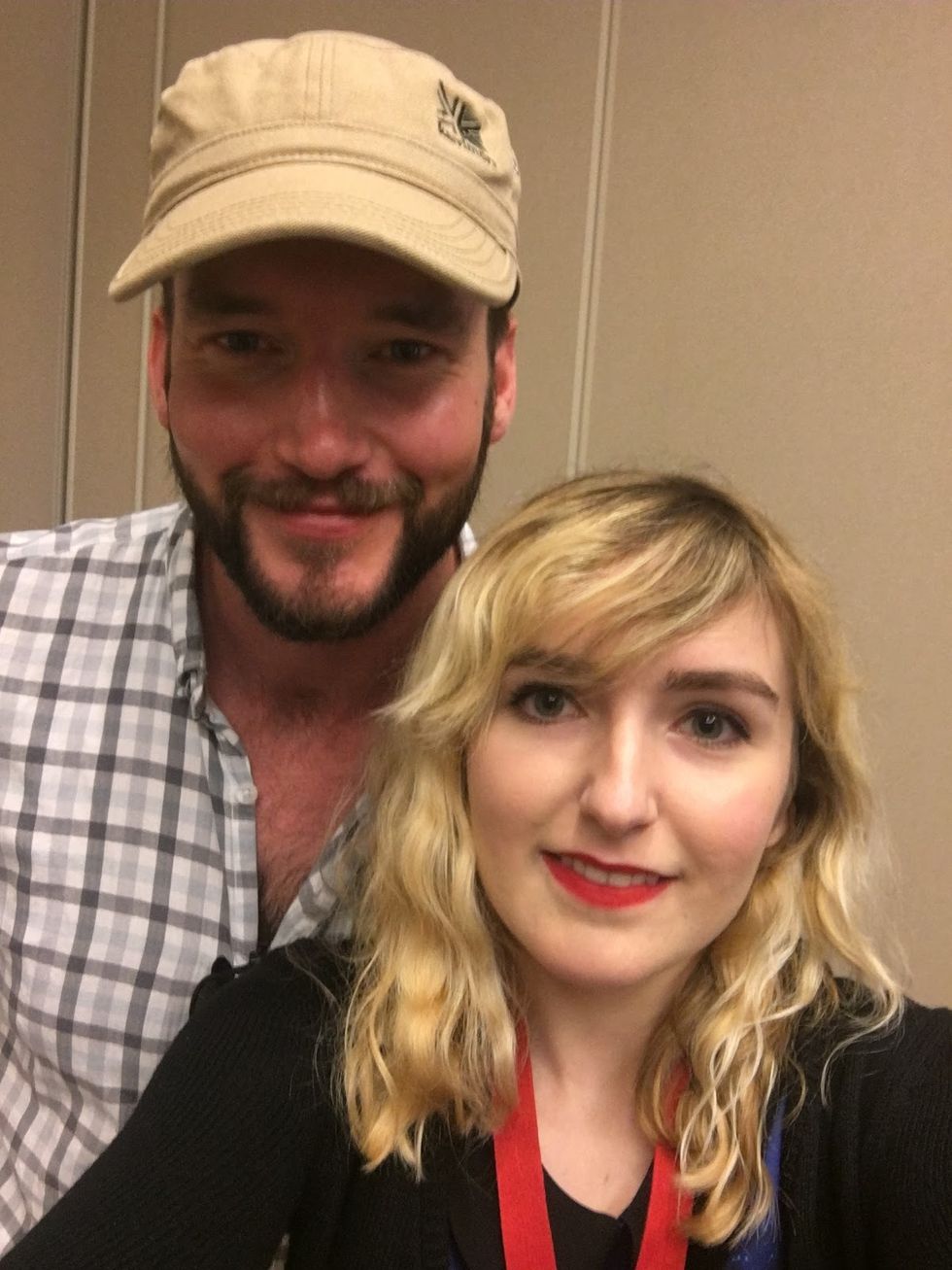 Pictured Above: Me experiencing both shock and awe over meeting Neve McIntosh and Gareth David-Lloyd.
Past guests have included people such as the 6th Doctor, Colin Baker, young Amelia Pond, Caitlin Blackwood, and the 7th Doctor, Sylvester McCoy — to name just a few.
This con was run and put together by Con Chairs Bonnie Auten, Matthew Kresel, Jenn Fabiszak, and Lori Brown along with the many staff members who helped along the way.
Next year the guests will be con regulars comic book illustrator Kelly Yates and writer/actress Ellie Collins along with first time Con Kasterborous guest actress Catrin Stewart, who plays Neve McIntosh's love interest in the show.
Overall it was a great way to spend the weekend and get involved with the community. The amount of work and dedication that these con chairs put into this is amazing and I can't wait to come back and help them out again next year. I love going to and supporting these kinds of events because they really show what is so great about the Rocket City. It's our people, our love for connecting with each other and how we like to geek out every once and awhile. What better place to host a con for a show about time and space?
Go to the Con Kasterborous website for more info about next year's con.
Photo credits to Alisha Arrington at Purple Panda Studios, Michael Sylvester at Sylvester Photography, and myself.