I am a tea addict. I cannot go a day without having at least one cup of tea. To me, there is nothing better than a warm cup of tea because it instantly makes me feel better. Colorado is also home to the Celestial Seasonings tea factory in Boulder, and being that I live in Colorado, I took a tour of the factory and was able to learn more about how tea is made. There is so much that goes into making tea, beginning from choosing the right tea leaf, to the herbs and spices that are added to the blend to make it the perfect cup.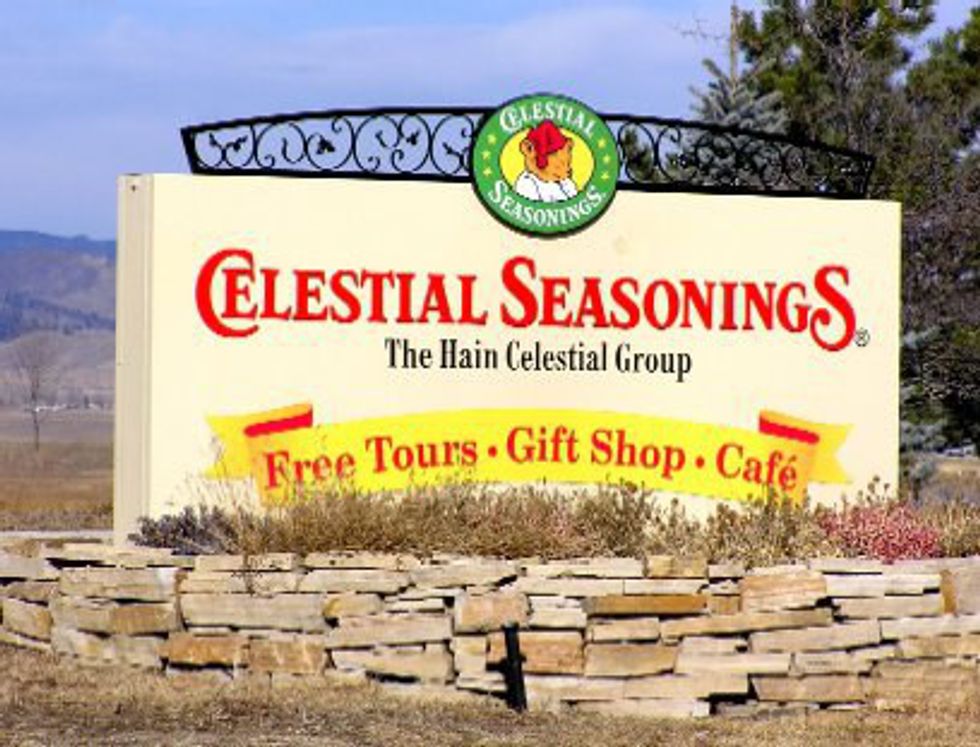 Since there are so many types of tea, it can be overwhelming to choose the right one if you are just starting to drink tea or have never really had tea before. But don't worry, I am here to help. Over the years, I have learned so much about tea that I think it is worth sharing for anyone who wants to know more about tea.
1. First of all, there is more than one type of tea.
The most popular types of tea are black, green, chai, rooibos, white, oolong, and herbal. There are also other types of tea called pu'erh and yerba mate that are exclusively made in China that are preserved and fermented, but they are less popular in the United States and England where pre-made tea blends are made.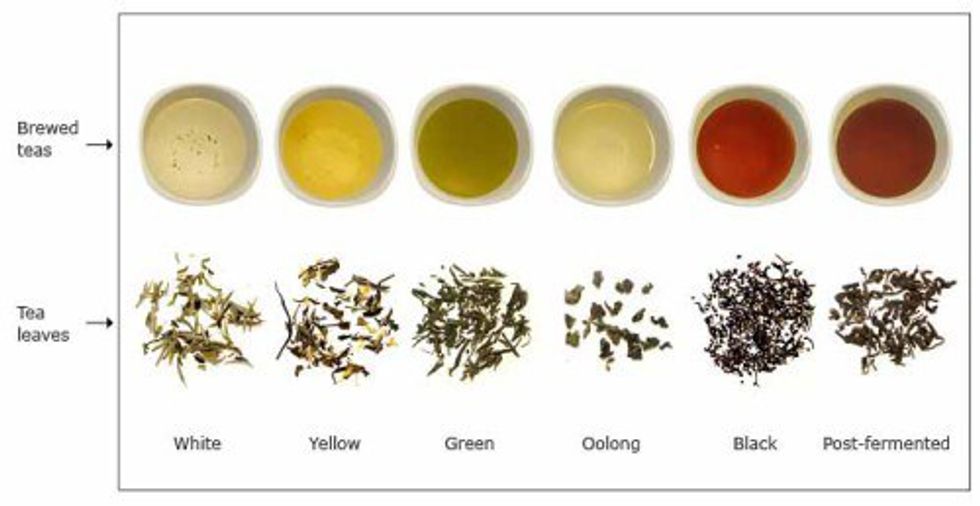 2. Different types of tea also differ in caffeine level.
Tea has different caffeine levels based on how it is processed. Black tea contains the most caffeine, and herbal tea contains no caffeine.

3. All teas come from the same plant.
You may think that each tea comes from a different plant, but this is not true. All tea comes from the Camellia sinensis plant which is native to China, India, Taiwan, and parts of South America. The difference in the type of tea comes from how the leaves of the plant are processed once it is harvested as well as the part of the plant that is used to make the tea.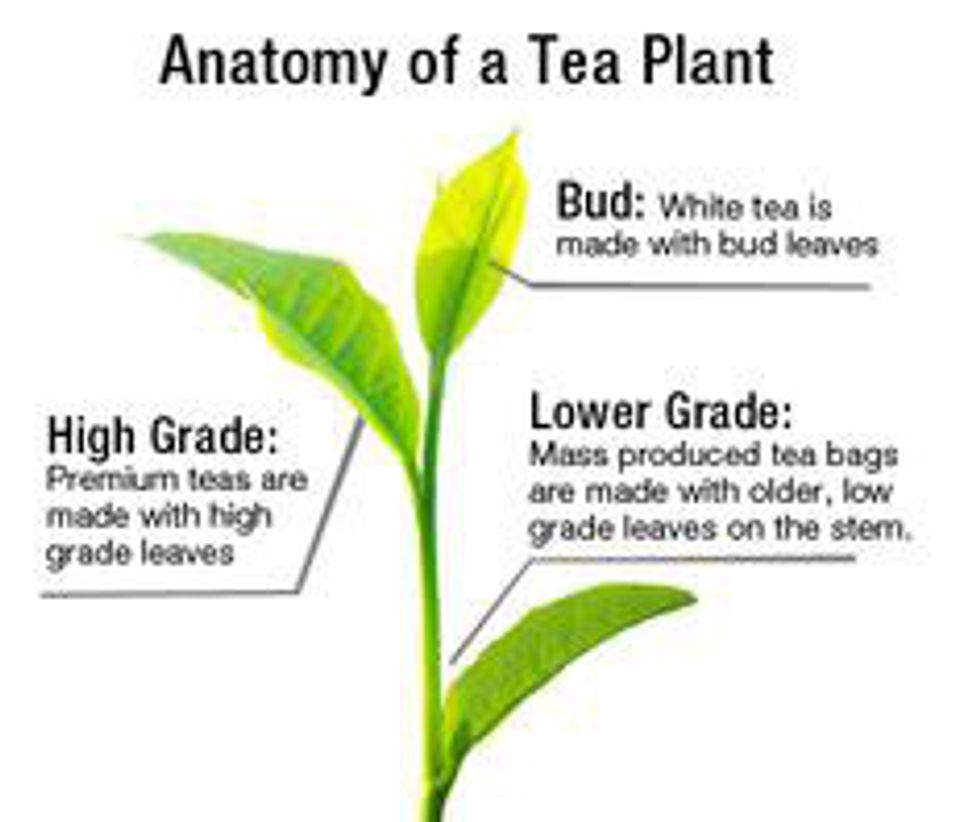 4. In order to create different types of tea, the process of oxidation must occur.
Oxidation is the process of drying the leaves of the Camellia sinensis plant, rolling them, and heating them. The longer this process occurs depends on what kind of tea is created. Black teas are fully oxidized, causing the leaves to turn black and allowing the leaves to contain more caffeine. Oolong teas are oxidized, but not as long as black tea, making it a nice blend between a green and black tea. Green and white teas are not oxidized, which allows them to keep natural flavors and antioxidants.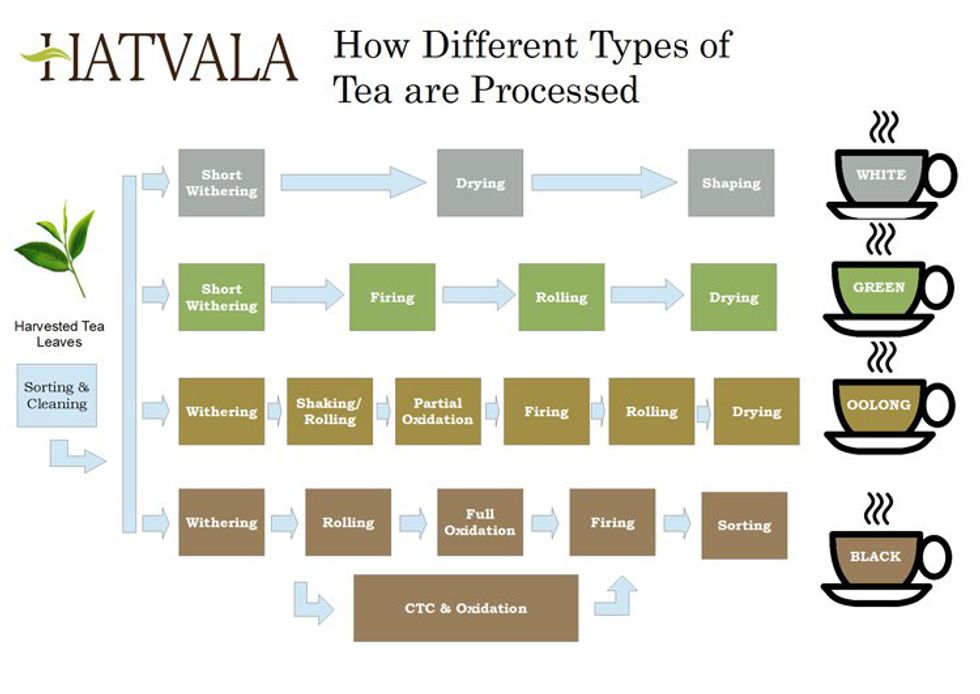 5. Herbal teas are not made from tea leaves.
In order to create an herbal tea, blends of herbs and spices are used. Herbal teas like chamomile are made from the chamomile flower, or teas like mint are made from mint leaves. Herbal teas can be created in multiple blends and are also caffeine free.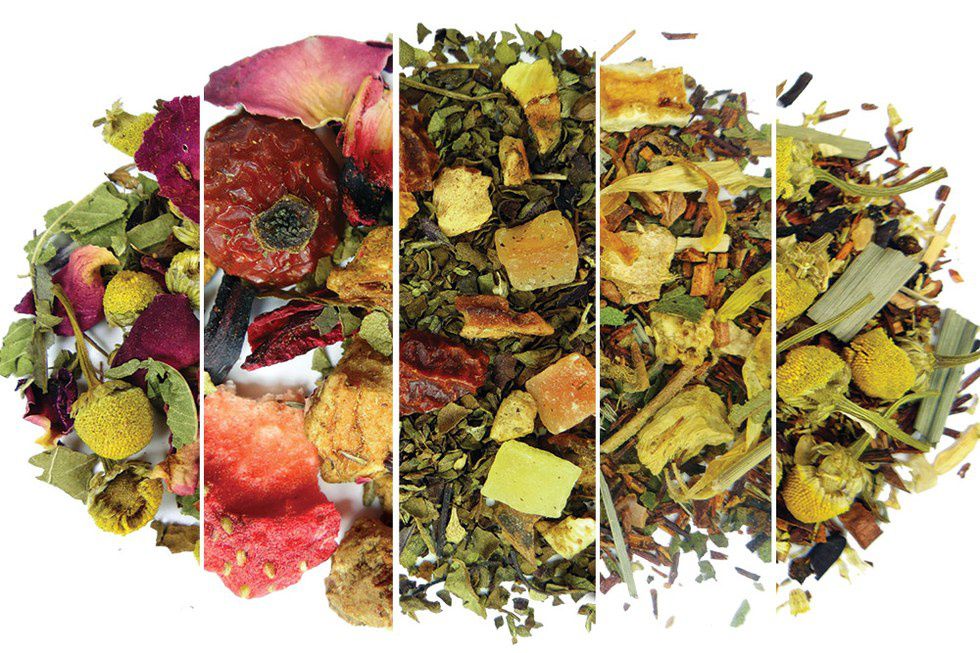 6. Chai tea is just black tea flavored with spices.
Although chai tea has become a popular drink choice (hello chai tea latte), it is just black tea blended with cinnamon, nutmeg, cloves, cardamom, and pepper making it the perfect fall drink.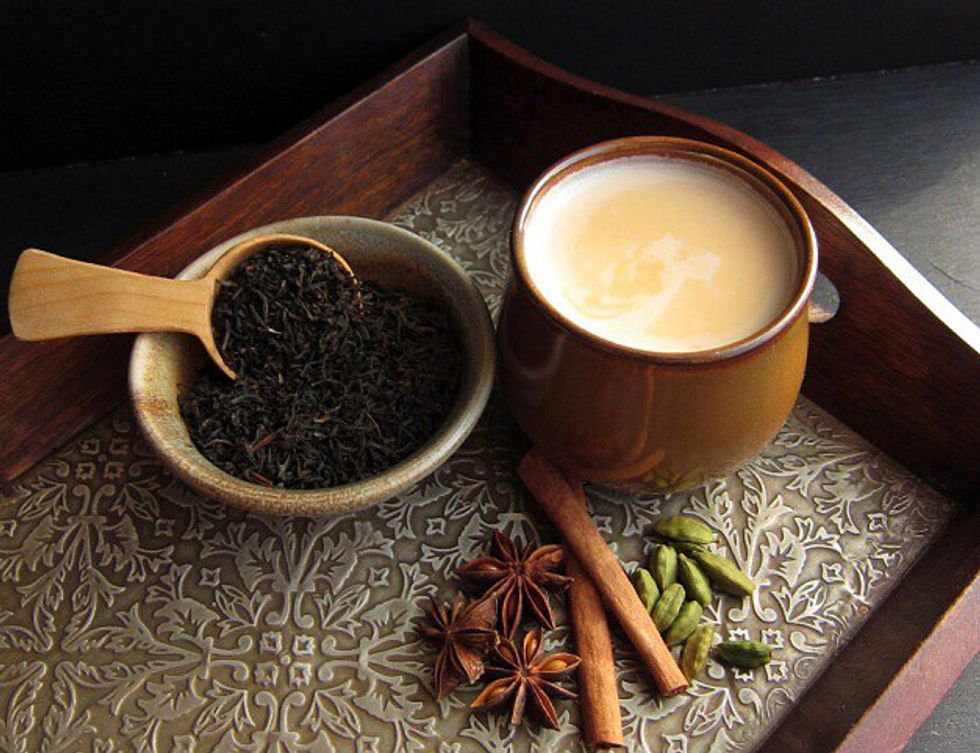 7. Tea can come loose leaf or bagged.
Usually, tea comes packaged in individual bags, making it easy to make. However, loose leaf teas are popular, as they allow you to create unique blends of flavors. Many believe that this method of brewing tea is more flavorful that regular tea bags because the tea leaves are loose rather than bagged.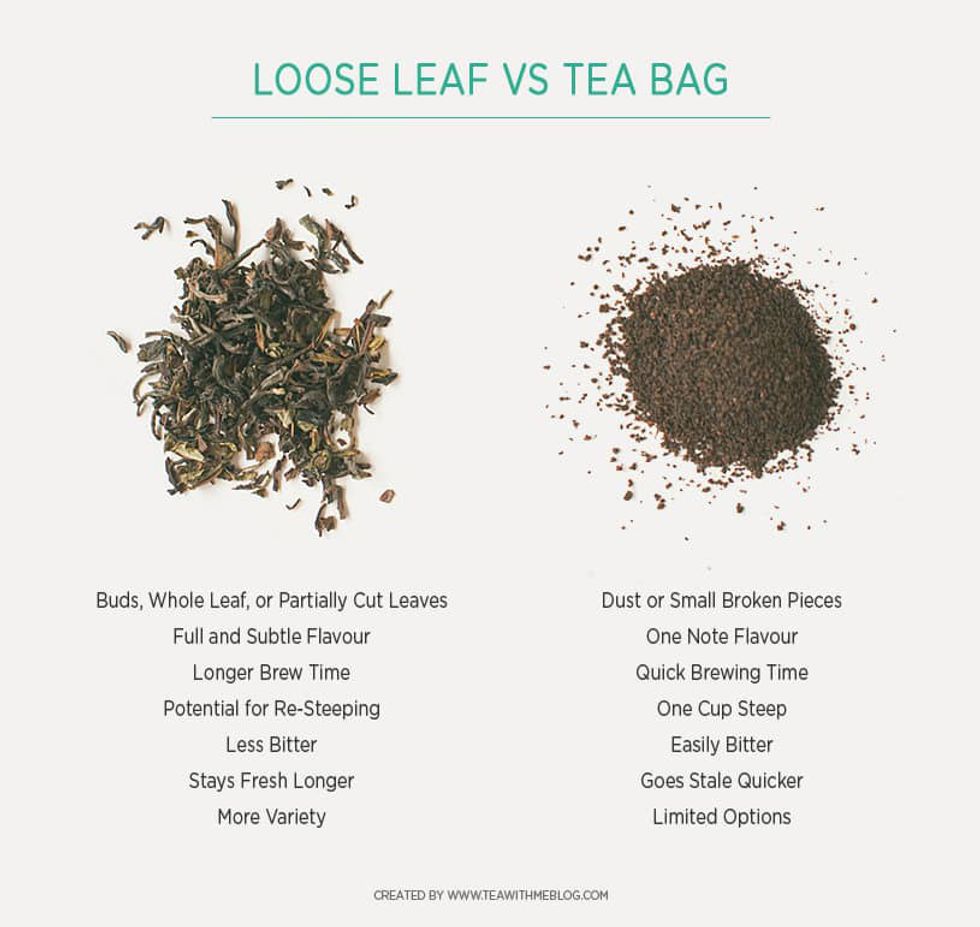 8. Each type of tea must be boiled at a different temperature.
Many believe that you should just boil your water for tea at 212 degrees and pour it over the tea and let it steep. However, by doing this tea can lose its flavor and antioxidants depending on what type is being brewed. Instead, you should change the temperature of your water based on the tea you are drinking.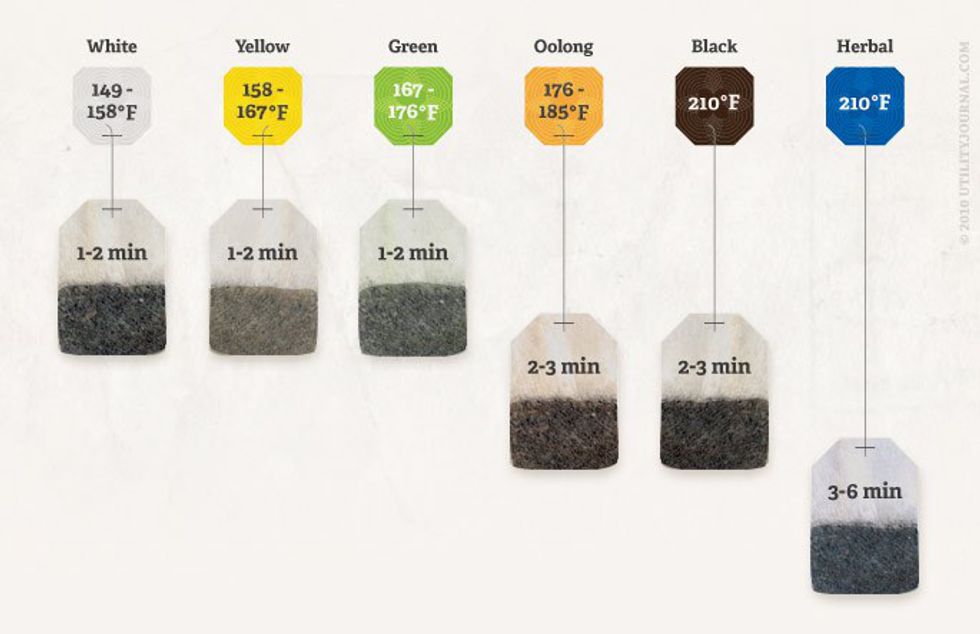 9. Drinking tea also has health benefits.
Whether it's the antioxidants from green tea, or the herbs and spices from herbal teas drinking tea can boost your health. There are even medicinal teas that can help when you are sick.
[rebelmouse-proxy-image https://media.rbl.ms/image?u=%2Ffiles%2F2016%2F11%2F27%2F636158159697401466555905158_health%2520tea.gif&ho=https%3A%2F%2Faz616578.vo.msecnd.net&s=489&h=74d79a5f5b9e1f26e9a8580a0c978cbbdf32efaaed1aa9fc67414f3f1ea94ef2&size=980x&c=4273679236 crop_info="%7B%22image%22%3A%20%22https%3A//media.rbl.ms/image%3Fu%3D%252Ffiles%252F2016%252F11%252F27%252F636158159697401466555905158_health%252520tea.gif%26ho%3Dhttps%253A%252F%252Faz616578.vo.msecnd.net%26s%3D489%26h%3D74d79a5f5b9e1f26e9a8580a0c978cbbdf32efaaed1aa9fc67414f3f1ea94ef2%26size%3D980x%26c%3D4273679236%22%7D" expand=1]
10. There is no right time to steep tea.
Although it is recommended to steep tea for 3-5 minutes, it can be steeped longer for a stronger flavor. This allows tea to taste better, especially if you are brewing a black tea which can taste stronger if steeped longer.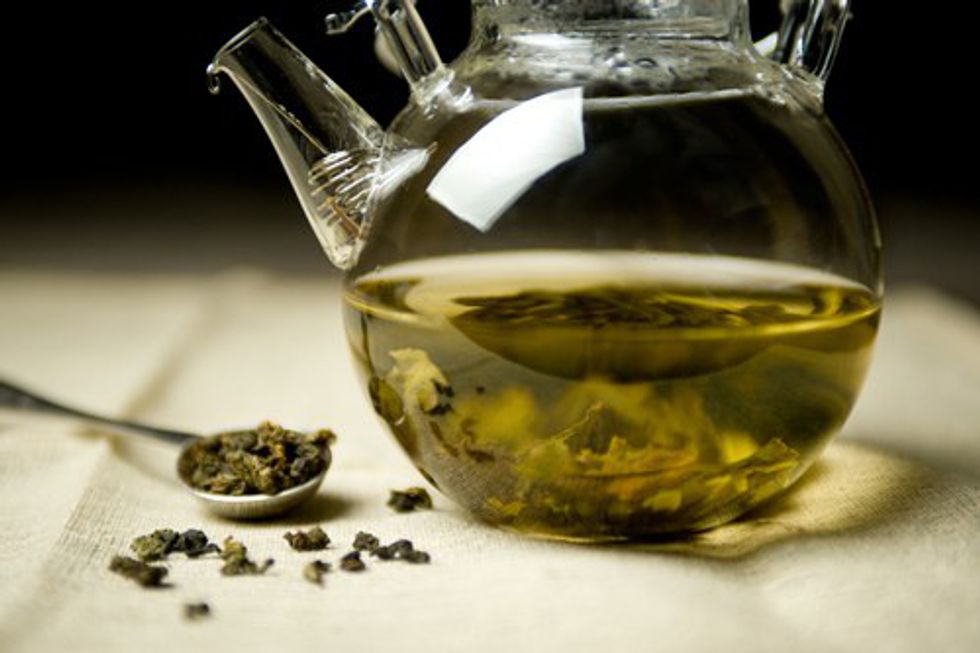 11. The British do not drink tea like we do in the United States.
Traditionally, the British drink a black tea like Twinings and add milk and sugar. Drinking tea is also more of a formal and social event that occurs throughout the day. Afternoon Tea is usually served with tea sandwiches, while High Tea is served with scones topped with butter and preserves. In comparison, tea in the United States is usually served iced as "Sweet Tea" and drinking tea is not as common, as coffee is more popular.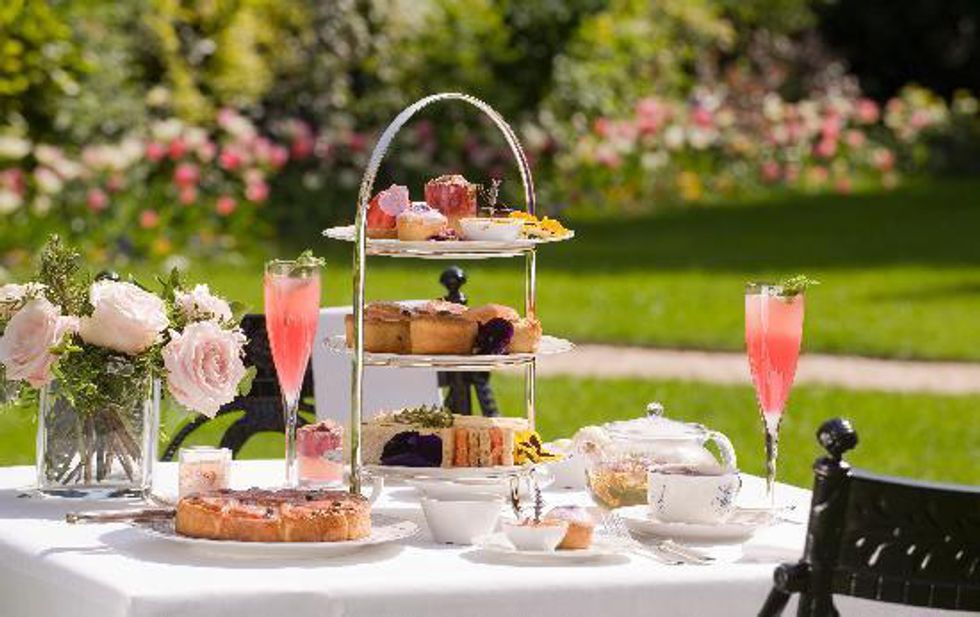 As tea continues to become more popular by having a global influence, it is something that you should consider trying. So boil some water, grab your favorite mug, and brew a cup of your favorite tea.

[rebelmouse-proxy-image https://media.rbl.ms/image?u=%2Ffiles%2F2016%2F11%2F27%2F636158166756466032-1680102374_drink%2520tea.gif&ho=https%3A%2F%2Faz616578.vo.msecnd.net&s=842&h=989bc0255c0277a32c847275a4f2a37fd7d1aef0f2b4b1c29b5b4b7418d142cd&size=980x&c=20972424 crop_info="%7B%22image%22%3A%20%22https%3A//media.rbl.ms/image%3Fu%3D%252Ffiles%252F2016%252F11%252F27%252F636158166756466032-1680102374_drink%252520tea.gif%26ho%3Dhttps%253A%252F%252Faz616578.vo.msecnd.net%26s%3D842%26h%3D989bc0255c0277a32c847275a4f2a37fd7d1aef0f2b4b1c29b5b4b7418d142cd%26size%3D980x%26c%3D20972424%22%7D" expand=1]