Many people seem to be deterred from getting certain piercings, simply due to a fear of the unknown. You may want to ask the questions, How much will it hurt? What's going to happen? How long before it heals? But when you ask, you're bombarded with inconsistent information. Here, I've broken down my own experiences with the pain, methods, and healing times of piercings I've recieved. Of course, it's essential to trust and utilize the advice your piercer gives you– this is simply a quick rundown of what to expect!
1. Earlobe Piercings
Pain level: 3/10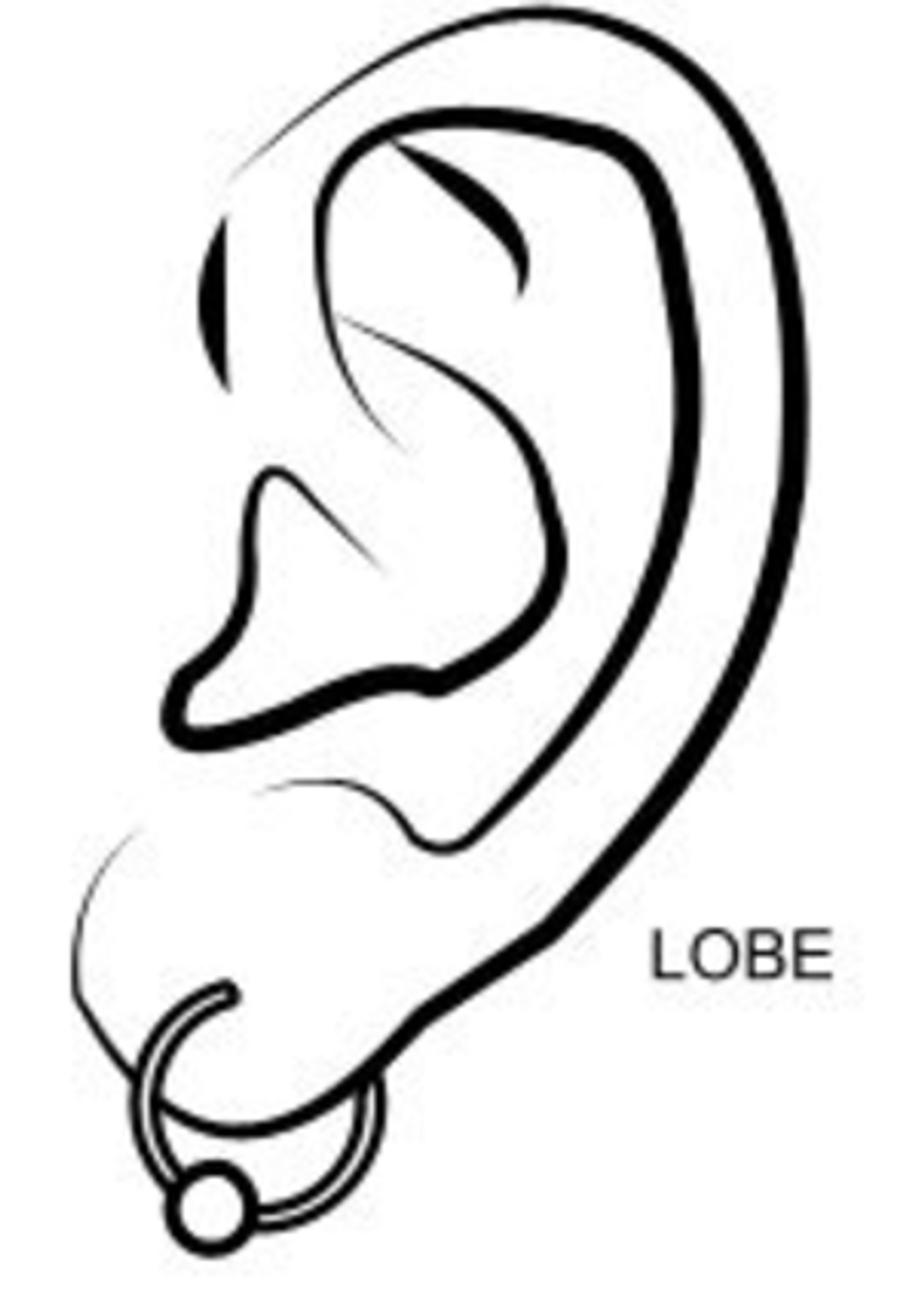 Interestingly, lobes weren't actually the least painful/troublesome piercings for me. I currently have three in each ear (and all three were about the same level of pain) and as a child, as many children do, I got my first piercings done several times.
Lobe piercings are going to be done one after the other, and may be done with a gun (rather than a needle). These are the only piercings that should be done with a gun: for safety, all others must be done with a needle only.
Healing time: About 6 weeks.
2. Ear Cartilage Piercing– Industrial
Pain level: 2/10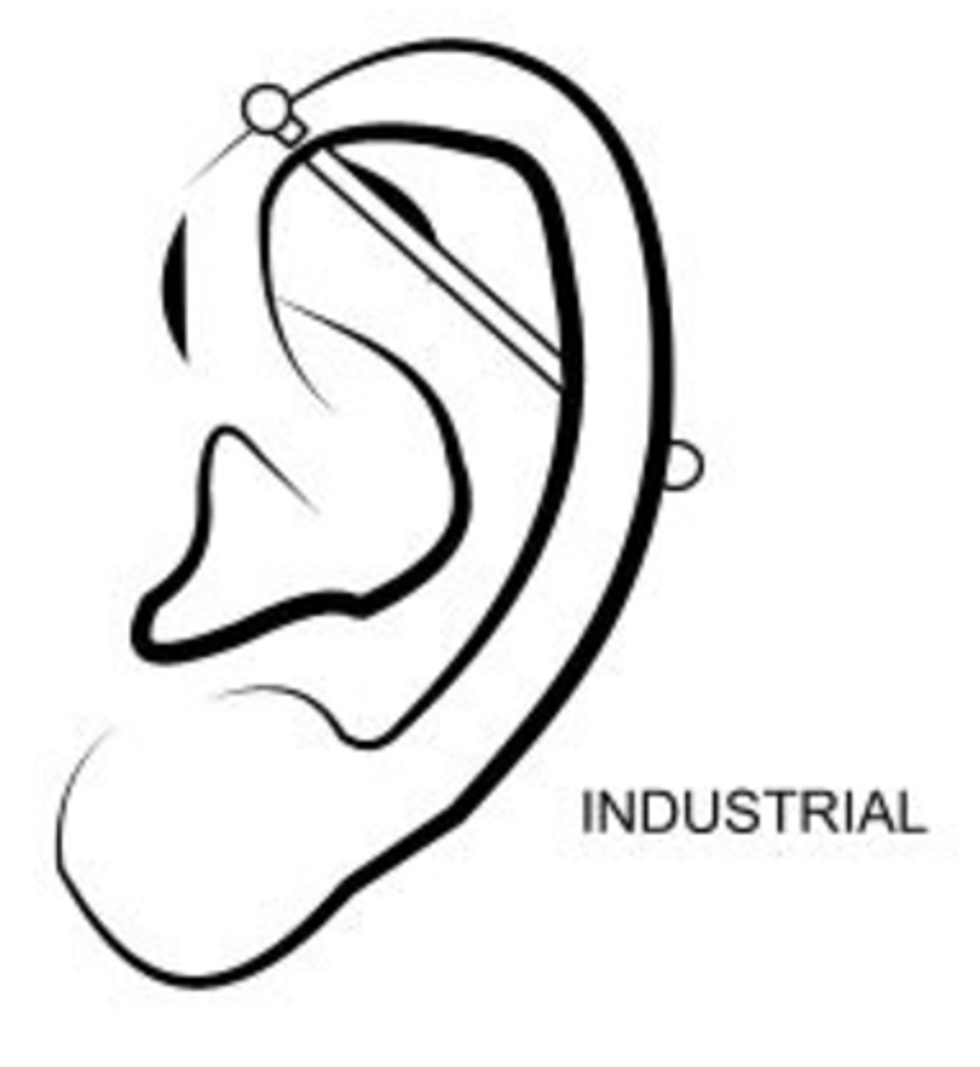 This was tied for "least painful", which continually surprises people. The supposed pain of cartilage piercings is overhyped, in my opinion; after a brief sting for each hole, there wasn't any pain, and there was minimal soreness after the fact.
This piercing is done with a needle that pierces two places in the ear's cartilage in quick succession, and then inserts the pierced person's barbel of choice. I've heard that some peoples' ears "reject" the piercing, and that these piercings can be more prone to infection than others. However, I haven't experienced that.
Healing time: About 6 months.
3. Tragus Piercing
Pain level: 7/10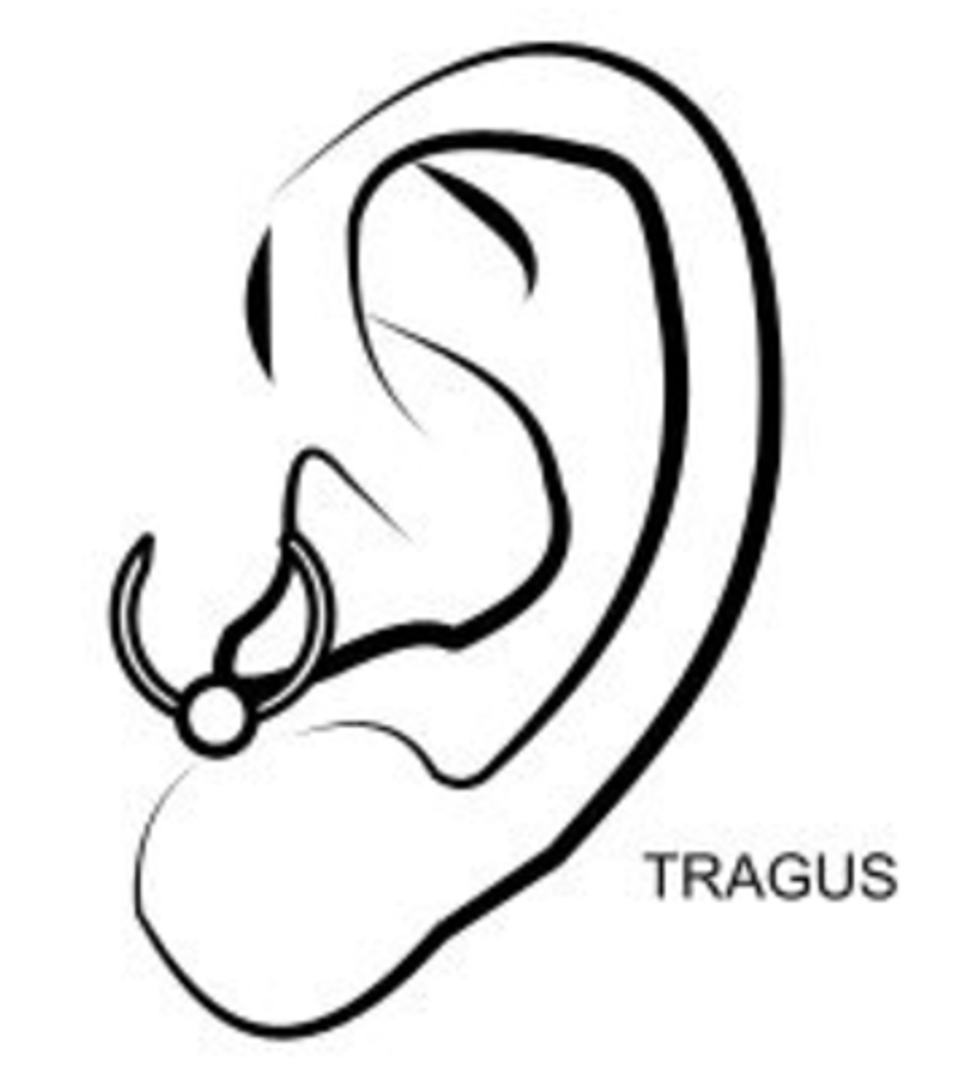 The tragus is the piece of ear cartilage closest to your head, that sticks out from where your sideburns end. The pain level on this one was, for me, surprisingly high. The reason is that this particular piece of cartilage is thicker than one may think, which means the needle needs more force to get through.
During the healing process, you're likely to still feel some soreness in and around the pierced area. This is doubly true if you wear headphones/earbuds often; they're likely to get caught in your piercing. The tragus is the only piercing I've ever gotten that I don't recommend: it's more pain and trouble than it's worth. I took mine out after about a year of having it.
Healing time: About 3 months.
4. Septum Piercing
Pain level: 5/10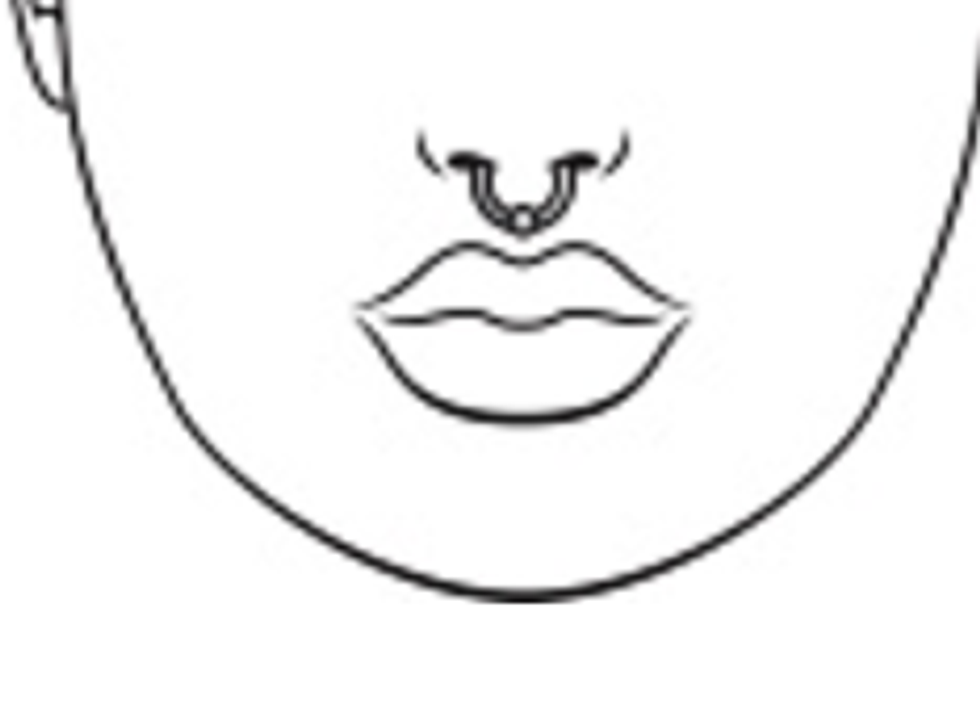 The pain is uncomfortable but bearable. That said, if you get squeamish about hearing the "pop" of the needle going through your body, this piercing isn't for you. The piercer is going to clamp the barrier between your nostrils, pierce it with a needle, and follow it with your chosen septum jewelry.
Once it's healed, you can fairly easily "flip up" your septum and render it virtually invisible, if you so choose– so that's a definite plus to this piercing.
Healing time: About 6 months.
5. Eyebrow Piercing
Pain Level: 2/10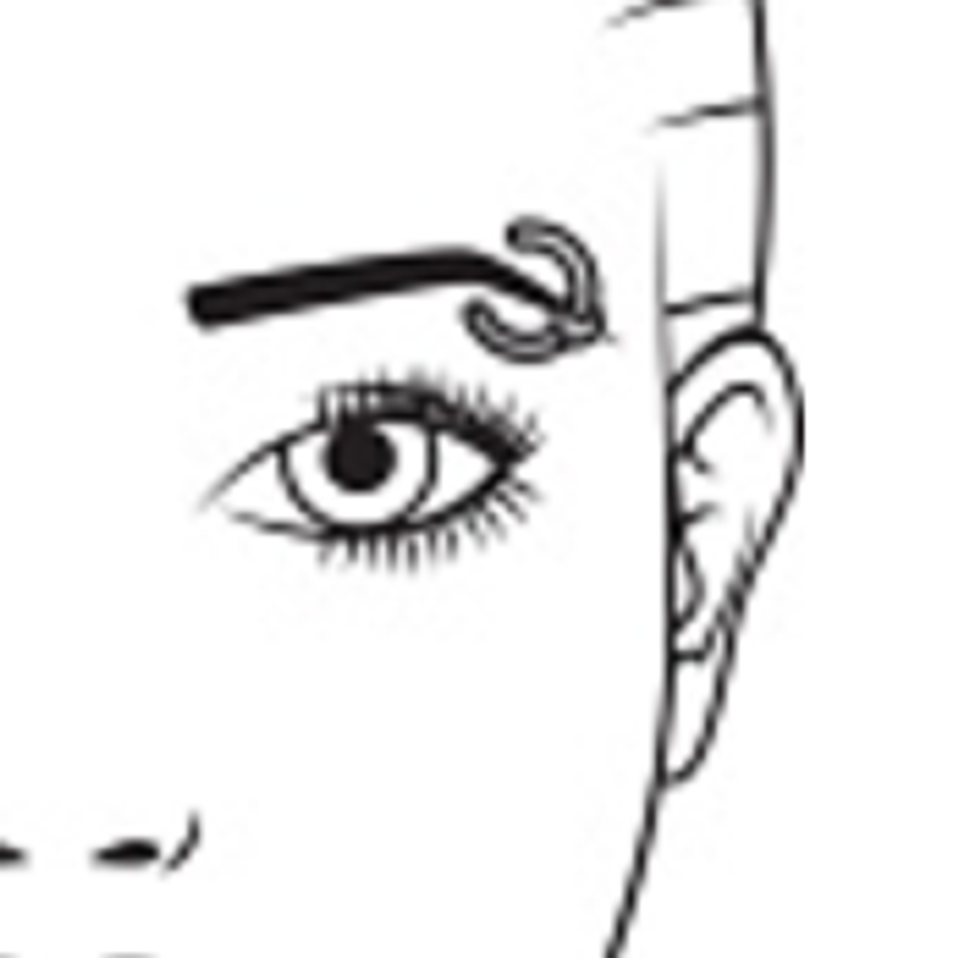 Again, this surprises a lot of people– they expect that the "weird" / "non-traditional" piercings hurt more than the socially acceptable ones– but this is not always the case! For this piercing, a needle will be inserted at the part of your eyebrow you desire. It will go through two pre-drawn "dots" and your jewelry will then be inserted.
I got this one in December, and there was minimal soreness. I haven't experienced any problems in the healing process.
Healing time: 6 weeks.
6. Medusa (Philtrum) Piercing
Pain Level: 9/10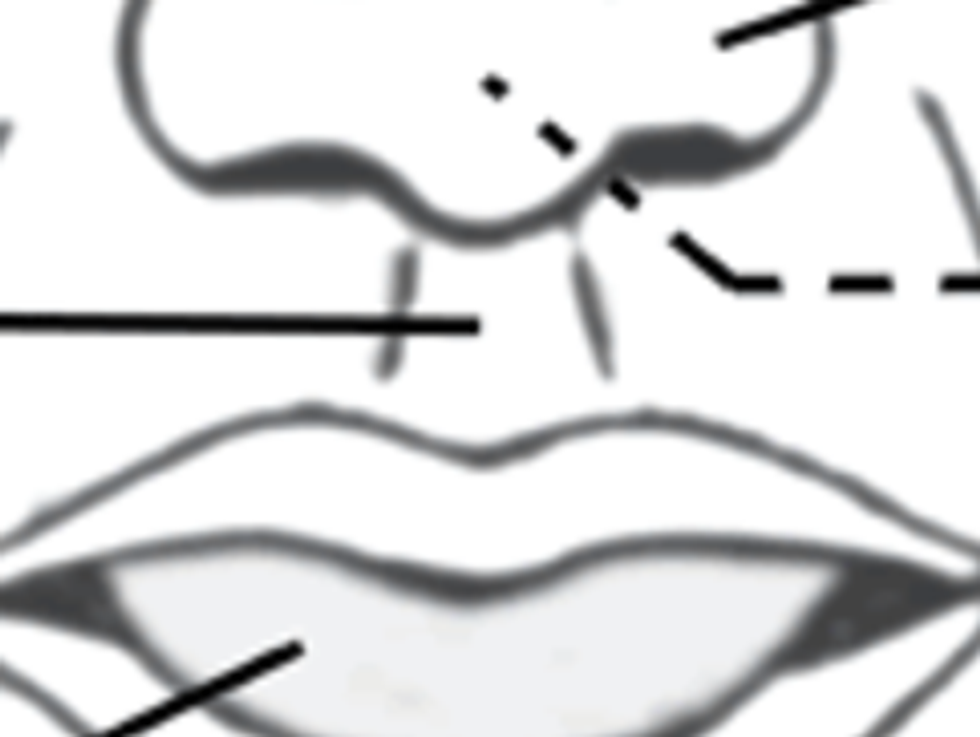 When I got this one, I was laying back on the piercer's chair. It hurt, badly, to the point that I was involuntarily crying– tears were streaming out of my eyes. If you don't like pain, or are highly sensitive to it, do not get this piercing. It hurt both when the needle was going in, and when the jewelry was inserted– different than my other piercings.
Initially, the piercer is going to place a large backer on the Medusa stud (which looks pretty much the same as a stud earring) as it heals. You'll be able to replace it with a normal backer after about two weeks. I got this one in December, too, at the same time as my eyebrow, and it hasn't given me any problems during the healing process.
Healing time: 3 months.
Those are the piercings I have (so far!)– I hope my brief descriptions helped you figure out which ones you may want to get in the future.