College. One of the biggest changes in our lives. There's so many things going through your head and a mile long list of things you're worried about. But it's also a really great time! (Friends is also a really great show to binge watch in college.)
"Just because she went to Yale drama, she thinks she's like the greatest actress since, since, sliced bread!"-Joey
Some people will think they're super great because of where they went to high school. But honestly, once you get to college no one will care where you went to high school or where you came from. Again, some people will think that it still matters, but in reality it does. not. matter.
"All right, kids, I gotta get to work. If I don't input those numbers… it doesn't make much of a difference." -Chandler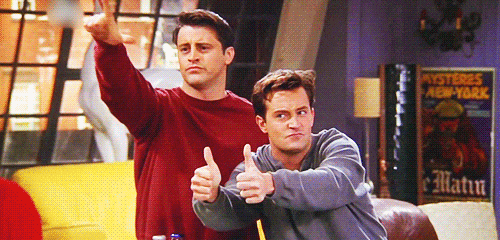 This is how I feel on a pretty regular basis towards my homework, my job, going to class, all of the above actually. Sometimes you just have to realize that certain things really don't make a difference towards your life. But you're paying for college. So get your stuff done, and you'll feel better.
"THIS IS BRAND NEW INFORMATION!"- Phoebe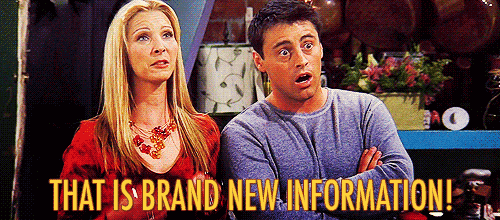 You're going to get sick of hearing the same things over and over and over again. Because regardless of what class you take, some Professors will repeat every ounce of information they give you. Eventually you have to just laugh and nod.
"It's a moo point. It's like a cow's opinion; it doesn't matter. It's moo." -Joey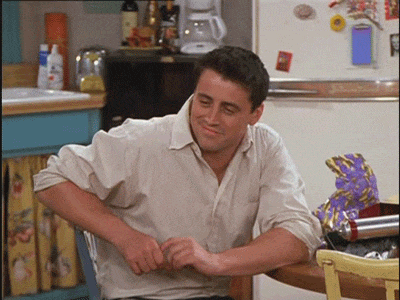 You will hear some opinions that you truly think are idiotic. But with the whole freedom of speech thing everyone is allowed to say what they want to in class. There is always that one person with the opinion that is just absolute nonsense. Just laugh.
"You could not be any more wrong. You could try, but you would not be successful."- Ross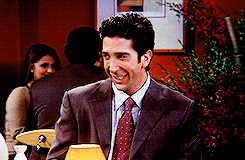 Again, opinions will fly out of peoples mouths during class and you most likely won't agree with all of them. Some might make sense, but I promise that there will always be a few that don't make any sense. Everyone is entitled to their opinions, but they can just be completely wrong.
"You've been BAMBOOZLED!"- Joey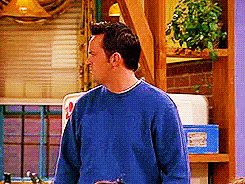 I felt like all of my professors were thinking this at the end of every morning lecture. Those morning classes are so early, and at that time of day no one makes any sense. But I mean even the afternoon classes made me feel this way. College is a lot of bamboozling.
"Welcome to the real world. It sucks. You're going to love it!" -Monica

College can be the rudest awakening for some people. The real world sucks, and it hits you like a ton of bricks when you get to college. Don't get me wrong, college is great. But it also can be the worst thing ever. You'll survive, don't worry about it.
"I'm not so good with the advice. Can I interest you in a sarcastic comment?"- Chandler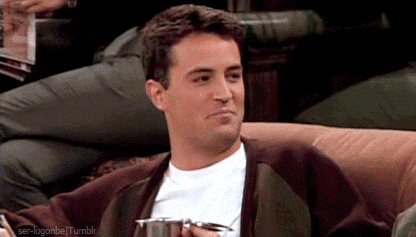 Any time anyone asks for advice I feel exactly like this quote. I'm never in a place to give anyone advice because I'm too afraid I'll screw up someone else's life not mine. But, like Chandler, I also can give great sarcastic comments. I'm chalk full of them. Advice-no. Sarcastic comment- yes.
"JOEY DOESN'T SHARE FOOD."- Joey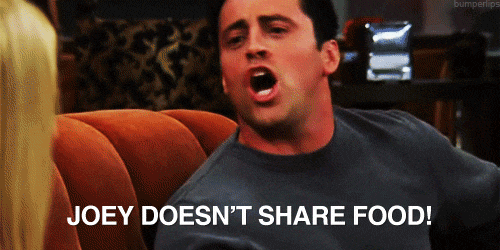 And last but not least, my favorite quote. College makes people really territorial about food. We all are hungry 24/7 and eat almost anything. We're sort of like Gremlins, but a little cuter. We just really like our food and have zero desire to share it with anyone. If I share my food with you then you should feel really lucky, I either love you or don't like the food item.