Drinking is a choice that we all get to eventually make. What we drink is always a new and fun decision. Some drinks even become our "thing". Everyone has their one drink they will always get before anything else. Whether it be a mimosa in the morning, a beer a lunch, or a cocktail at dinner; each new drink we discover is always fascinating. All of the different tastes that people have come up with in all of these years has brought us to a time where we can create anything we can think of.
I have recently asked another question, throughout my social media, asking people what their favorite alcoholic drink is. This question includes what you can make yourself or what you can buy when you go to a bar or restaurant. Lots of people responded, and with the responses, I was able to come up with a top 10. Here is a list of the top 10 alcohol drinks college kids favor.
10. Crown Royal
This is a favorite for sure! Most people don't think about this drink until they see it at a bar in its fancy glass bottle and wonder what it is. Then they get a taste and find their favorite flavor and most people become hooked. You can choose between Green Apple, Vanilla, Salted Carmel, Peach, Honey, and even the classics.
This Canadian blended whiskey never disappoints.
9. Jagermeister
This herbal liquor is a German masterpiece. The people that choose this shot aren't afraid of the uniqueness it will bring to their night.
8. Rumple Minze
Another German creation is this cold breath of peppermint schnapps. People like to add it to their hot drinks in the winter. College kids prefer a shot that will wake them up with its refreshing taste.
7. White Claw
White Claw has become all the new rage. Most people say its a "girls drink", but I myself have definitely seen some guys enjoying this hard seltzer. With only 100 calories and it's refreshing flavors it is no shock that this drink is in the top 10 list.
6. Malibu
A rum with multiple flavors and a company that keeps adapting. Malibu Rum comes in Lime, Original, Black, Pineapple, Mango, and more. They even have a beer and cute little cans to bring with you anywhere your rum feeling takes you.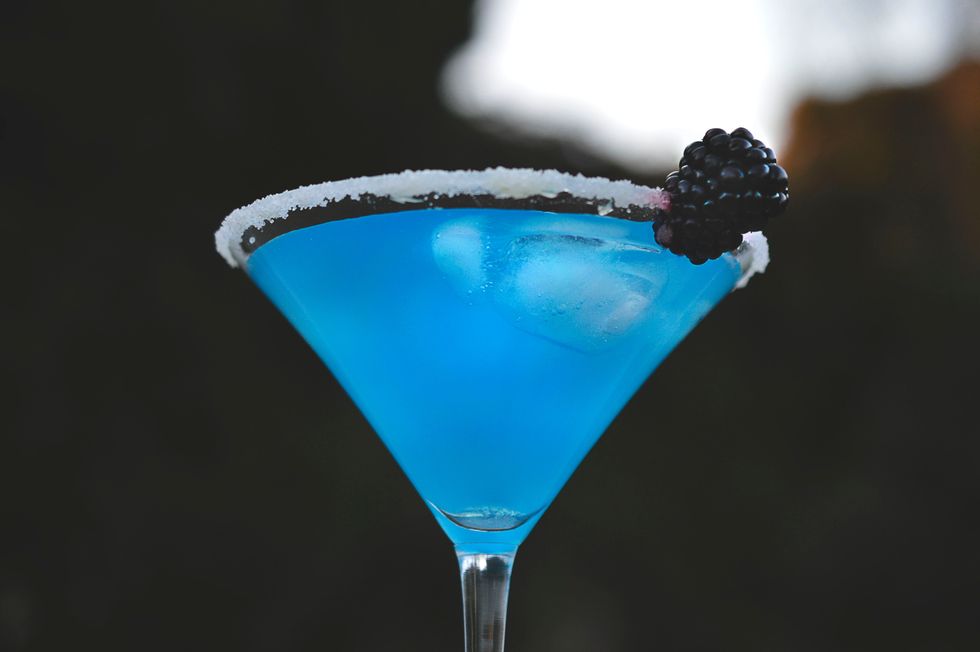 Photo by Sara Cervera on Unsplash
5. Fireball
A drink full of heat and cinnamon gets everyone out of their seats. Shots and drinks of this liquor are definitely for the strong.
4. Tequila
Between all the brands in the world and the multiple country songs, Tequila is always a favorite no doubt. The mixed drinks or a shot with salt and lime, either way, it's hard not to enjoy tequila.
3. Beer
Don't get me started on this category. Too many options for someone to choose just one. So here are the most common that I have seen in the past three years for college students.
There is Bud Light, Miller Light, Corona, Angry Orchard, and so much more. Natty Light on the other had just introduced a new seasonal flavor of Strawberry Lemonade. I predict this will be a spring break and summer favorite.
2. Wine
Another category with too many options and one where people may have a particular taste they like. Reds, Whites, Merlots, Rieslings, and more. Do you like sweet or dry wine? Oh, and what's the cheapest? That is the number one factor for us college kids.
1. Mixed Drinks
Last but not least the final category and the number one spot has come down to mixed drinks. This one, of course, had to be at the top because of all of the creations.
A cranberry vodka, jack, and coke, vodka and sprite, margarita, or mojito. What is your favorite? There are so many more than the small list I just stated. This is where creativity can truly shine in alcohol. It can also be one of the cheapest options as well, which we all know is a great addition to choosing our drink for the evening. What can you create?
Alcohol brings us all into a different state of mind. It can also create an alter ego for some of us. The one thing alcohol is for sure is how it brings us together. Whether we're celebrating a new job, hitting a certain birthday, losing a job, or just out with friends, alcohol is a topic some of us can always talk about.
There is so much that goes into creating a masterpiece that sells all over the country, and even the world. The age of the drink, where it was crafted, the time it took. So much history and recipes out there for drinks that give our nights a little extra flare.