We all hold certain expectations when entering college. Some are from the stereotypical portrayals we get from movies and TV shows and others we set for ourselves and then, of course, we have those few expectations set by our parents. No matter where they come from or what they are we all have a vision of what we want our college experience to be like and we can set the bar pretty high or low for ourselves.
1. Classroom Expectations

We all like to think that classes are going to be easier than expected and our high school study methods and habits are gonna help us breeze by these next four years just like they helped us skate by the last four.
We'll nail that 4.0 in no time without any struggle. We'll be able to share our Dean's list accomplishments on Facebook for the parents to see and be proud of. Still be able to go out and have a good time so all our friends can see we're living it up. Basically living the college dream.
Reality
Yeah well for science majors, it's not so easy and for those that do get that 4.0 and make Dean's list without any struggle and still maintain a perfectly balanced social life, workout, and have time to decompress, my hat goes off to you.

But for those whose college reality hits hard, it's not the end of the world that you don't start off your first semester perfectly because no one does. You're still figuring it out and that's okay. We all are.
2. Social Expectations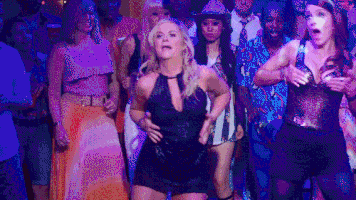 Frat houses, sports team parties, clubs, bars, hot bodysuits and heels. Crowds of friends hung around you with that perfect half dazed smile in order to share the perfect party pic on Insta so everyone can know just how cool you are. Going to Project X type parties with people jumping from stairs onto tables with the 40 second keg stands and all. You are living the college life and you want everyone to know it.
You want to be best friends with every frat, every sports team, have the biggest group of friends on campus, you want everyone to know your name. You want the comfort and size of your high school friend group within the time period of three months.
Reality
I may be the bearer of bad news but you're not going to have the perfect social life within your first semester. College is not always like the movies with you swinging from a chandelier in a frat house with everyone chanting your name. I've never seen that happen in real life, just saying.
It's okay to stay in a few weekends and have some time to yourself. It's okay to remember the night before and not have any funny or hot pictures to post just to make it look like you have an ideal social life. Forget social media and the need to have a friend group the size of Texas because you will find your truest friends in groups of 4's, 5's, 6's, even 2's.
It doesn't matter the size, surround yourself with quality people and your college experience will be the best you can imagine. Go out and have the time of your life with your new friends for life, dance on tables, shotgun a few, but don't feel the need to post your every move to make yourself feel like you have it all.
3. Workout Expectations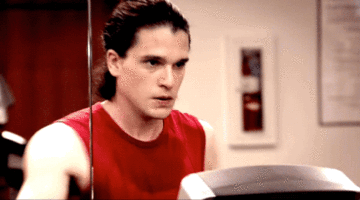 We all want to beat the freshman 15. We all make it our goal for college to be the time of a new "us." We're gonna basically be pro body builders by the time we finish first semester complete with a set of abs and quads and glutes of steel.
Reality
Then we realize all the amazing food at Linda's at 1 a.m. and suddenly that goal seems further and further away and the muffin top becomes more real and real. We all do it. We all get caught up in the good food and good times with our friends. And it's 100 percent okay.
That's why there are spin classes and kickboxing to work off those mac n cheese bites with your girls. Take the funny memories and the bad ones and use them as motivation to get those buns of steel and never feel bad for treating yourself.
4. Parent Expectations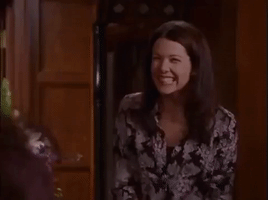 I don't know about a lot of you, but my parents tell me all the time the only thing they expect is for me to "do my best." It's pretty simple if you ask me, but for some reason in my little mind I feel like I have the entire world on my shoulders and I have to do everything in my power to prove to them that I'm the best thing to ever happen to them.
Get involved in every club, hold a position in everything I do, have professors tell me how amazing I am and to pass it on to my parents, get the best grades possible, etc. Make sure I have encouraging Facebook posts so they know I'm doing okay.
Reality
But honestly the only thing most parents want for their college kid is to not get arrested, not fail out, and just do the best they can. So you may be freaking out about your parents wanting to kill you, but as long as you're putting in some effort they're not gonna be mad.
We're all on our own for the first time without them basically swimming in the open ocean without a life preserver so they'll be happy if, in the wise words of Dori, we just keep swimming.
So don't stress buttercup. Your life doesn't need to be a movie. Wake up in the morning and be thankful for the people in your life, your health, and the good things you're surrounded by whether you notice them or not. You got it pretty good even if you may not always feel like it.
College doesn't need to be like a hit reality TV show for you to be happy and enjoy yourself. Be you and be awesome.