Whether you knew him as Julian from "Big Daddy," Cody Martin from "Suite Life of Zack and Cody," or most recently as Jughead from "Riverdale," we all know him and we all love him. Cole Sprouse has been one of the constants in Hollywood as I've grown up, so of course he was one of the first people I followed on Twitter when I finally caved and got one. His tweets never fail to be relatable, so here are 10 of my favorite Cole Sprouse tweets from 2017.
1. The time he related to everyone who is in a committed relationship with food.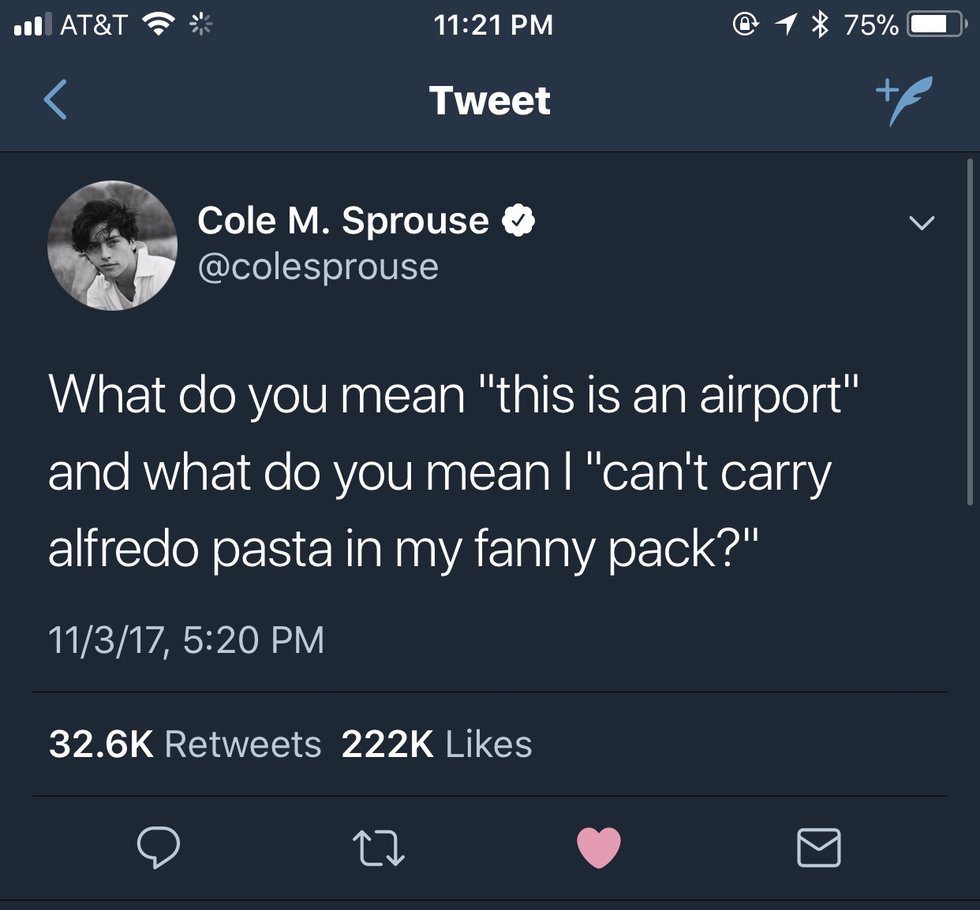 Honestly, same.
2. That time he thought he was cool, but proved himself wrong.
It's like calling your roommate out on her Instagram post for wearing your clothes... but better.
4. The time he basically solved the age old question of "Is he into me or not?"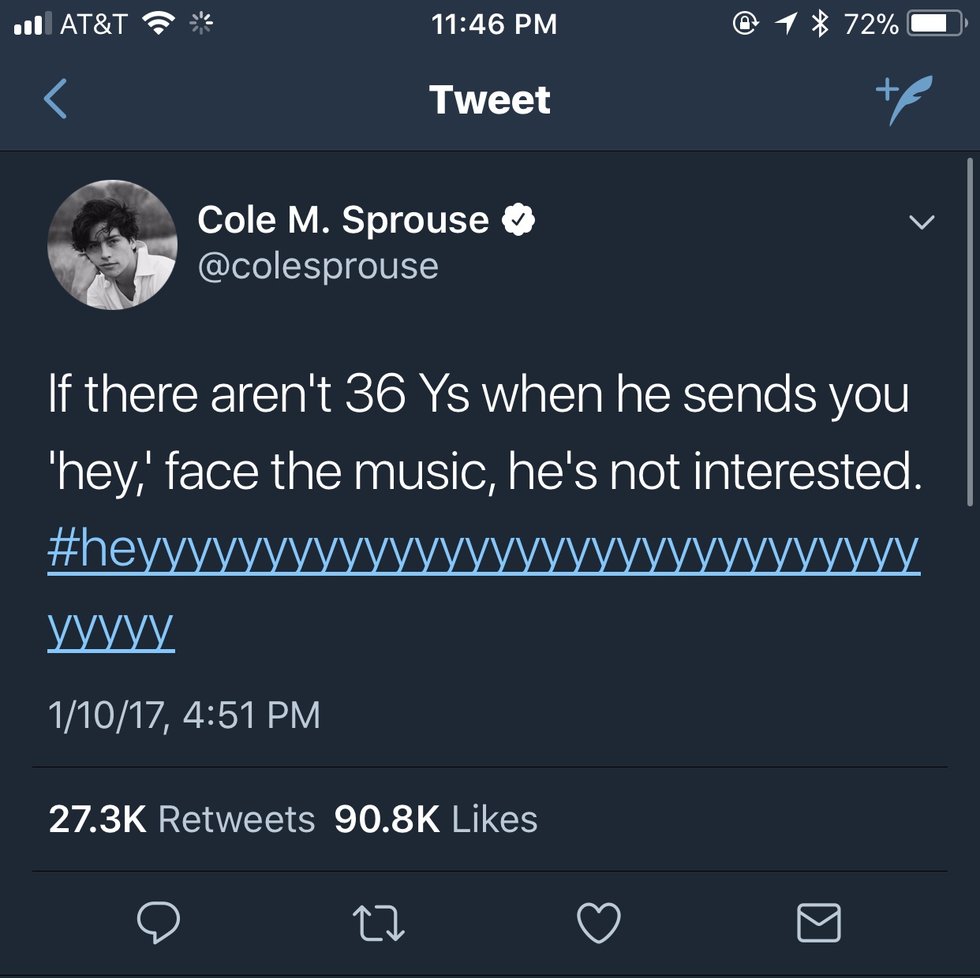 Thanks for letting us know that 36 is the magic number.
5. The time he made fun of his sleepless eyes to promote his own show.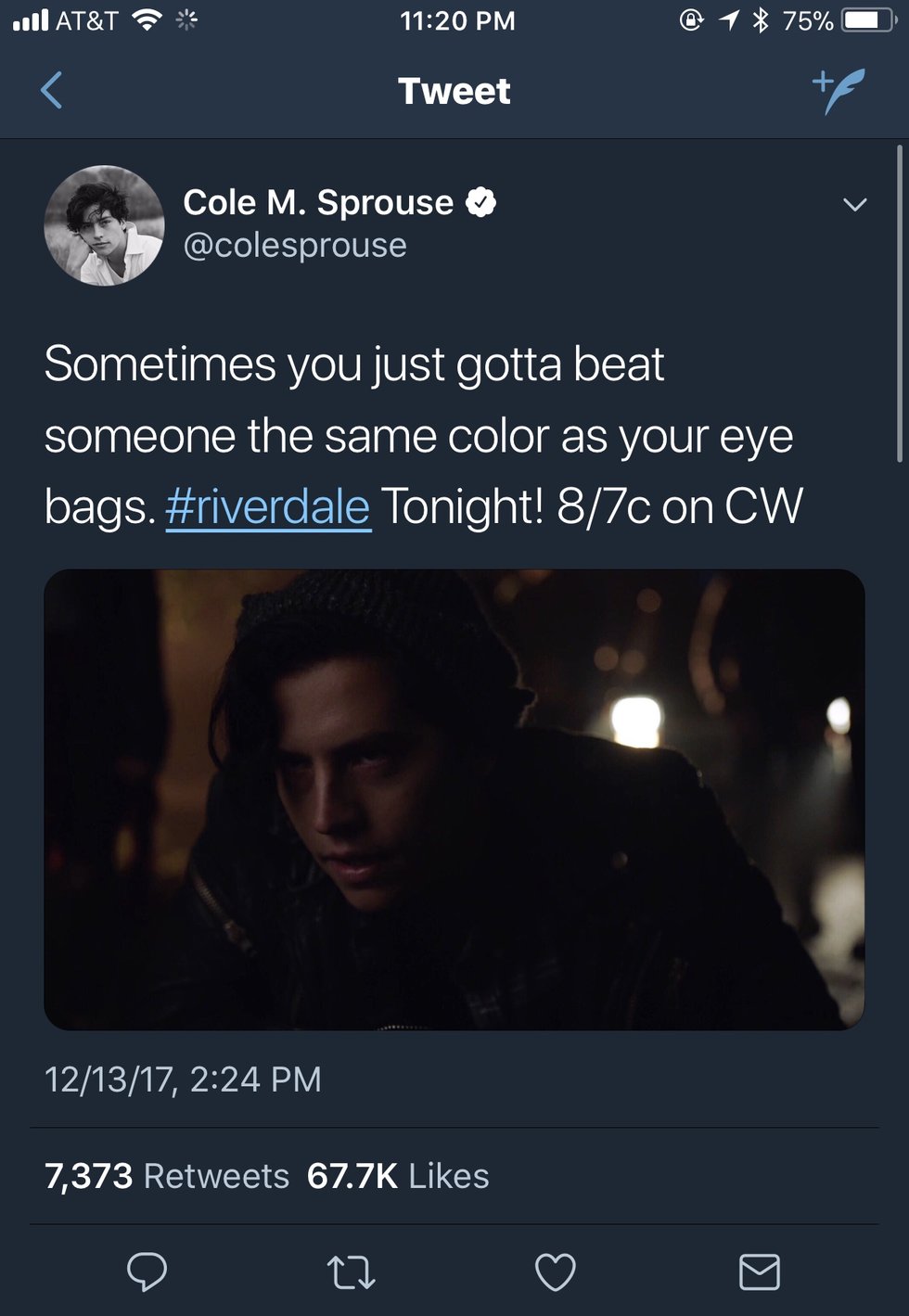 That's what my eyes look like every day... glad we're both losing sleep because of Riverdale.
6. The time he told us to be wary of the guys sending us pictures of puppies.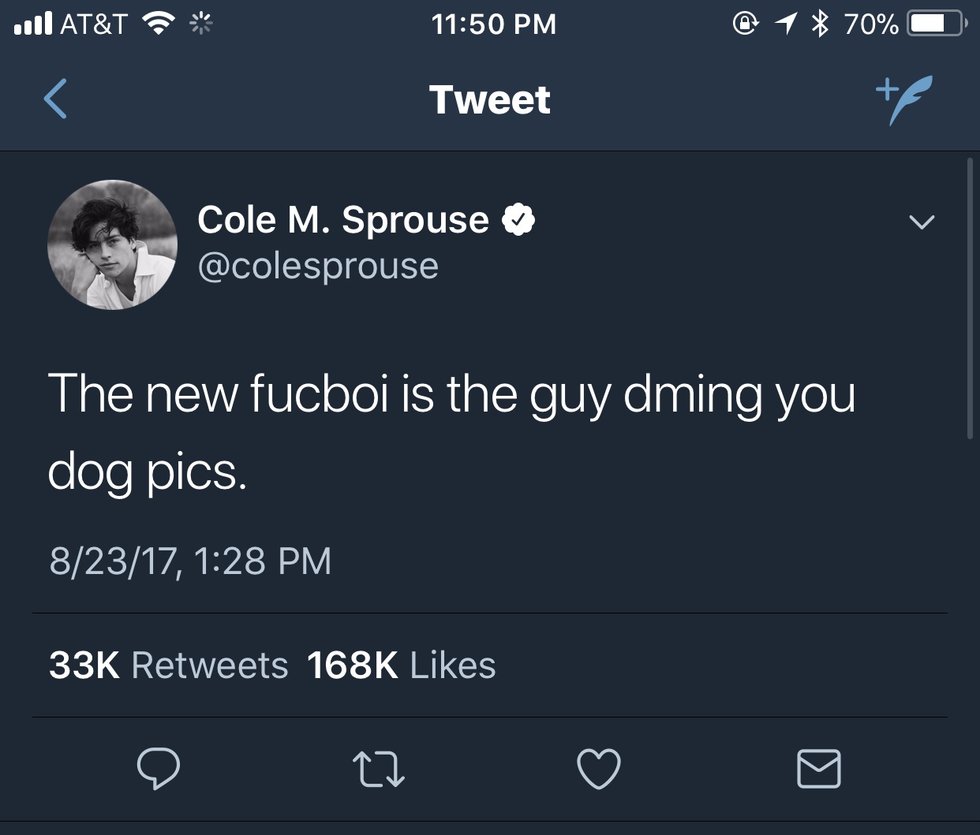 And to think I thought the cute boy sending me pictures of puppies could have been different... I'm disappointed in myself... Cole probably is too.
7. The day he made Memes into an actual business.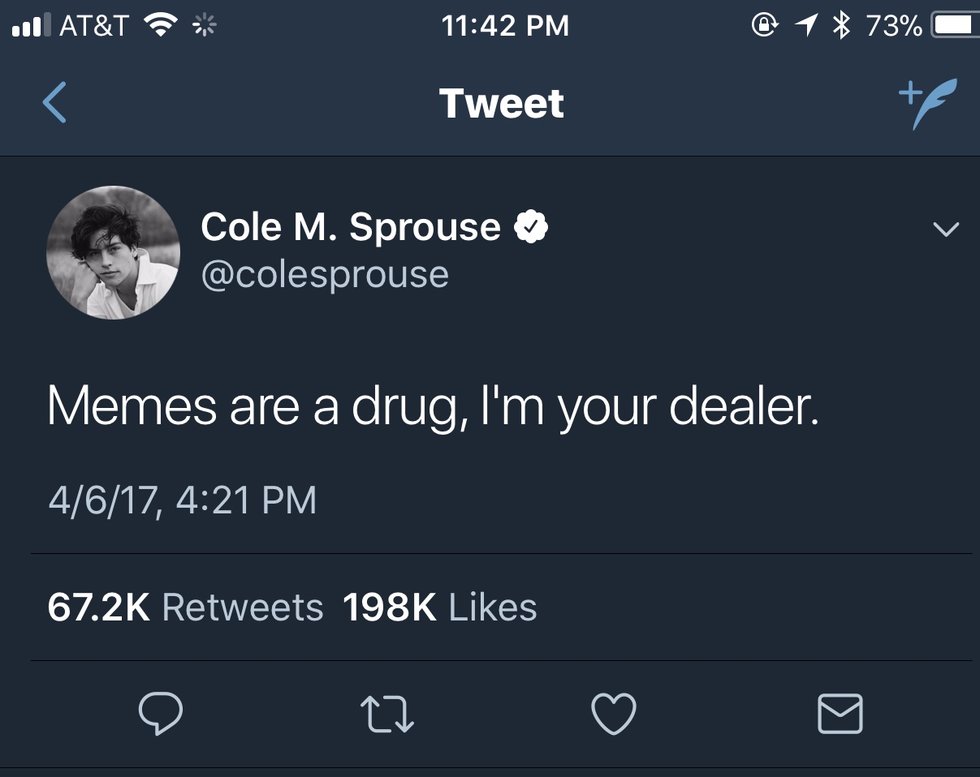 I mean... how would we live without the memes?
8. The time he was all of us.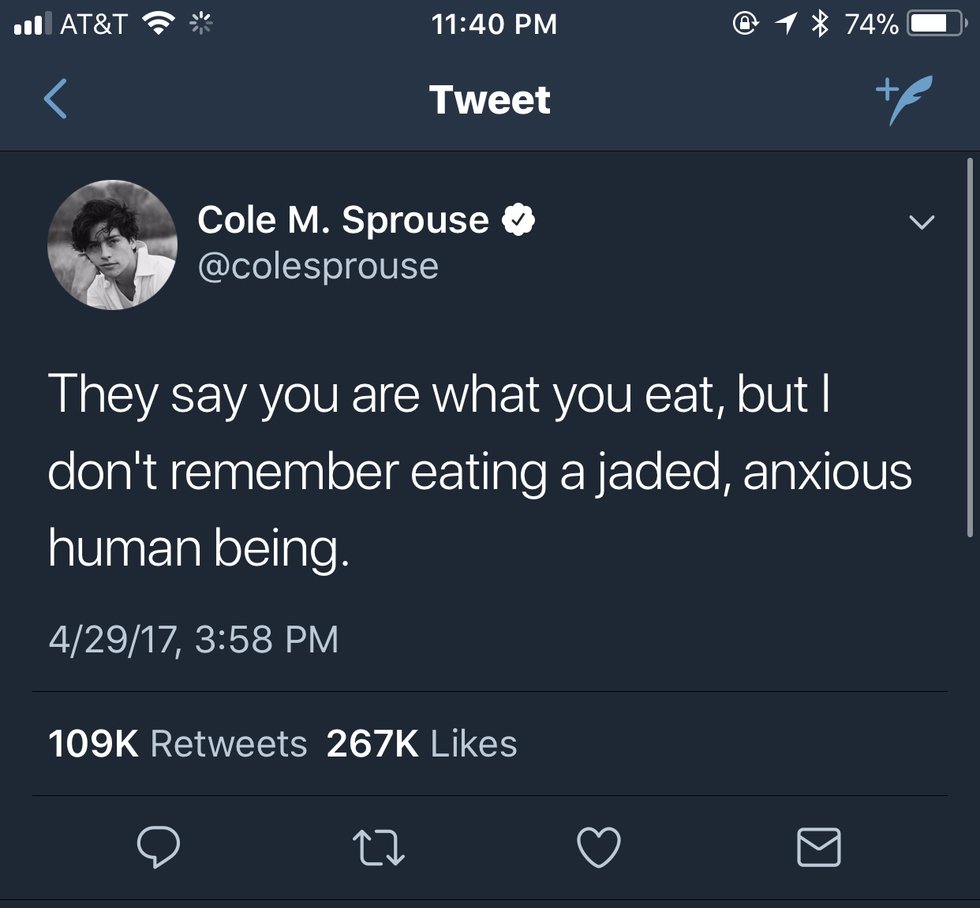 I mean, honestly, I relate.
9.The time he made sure we all got our money's worth.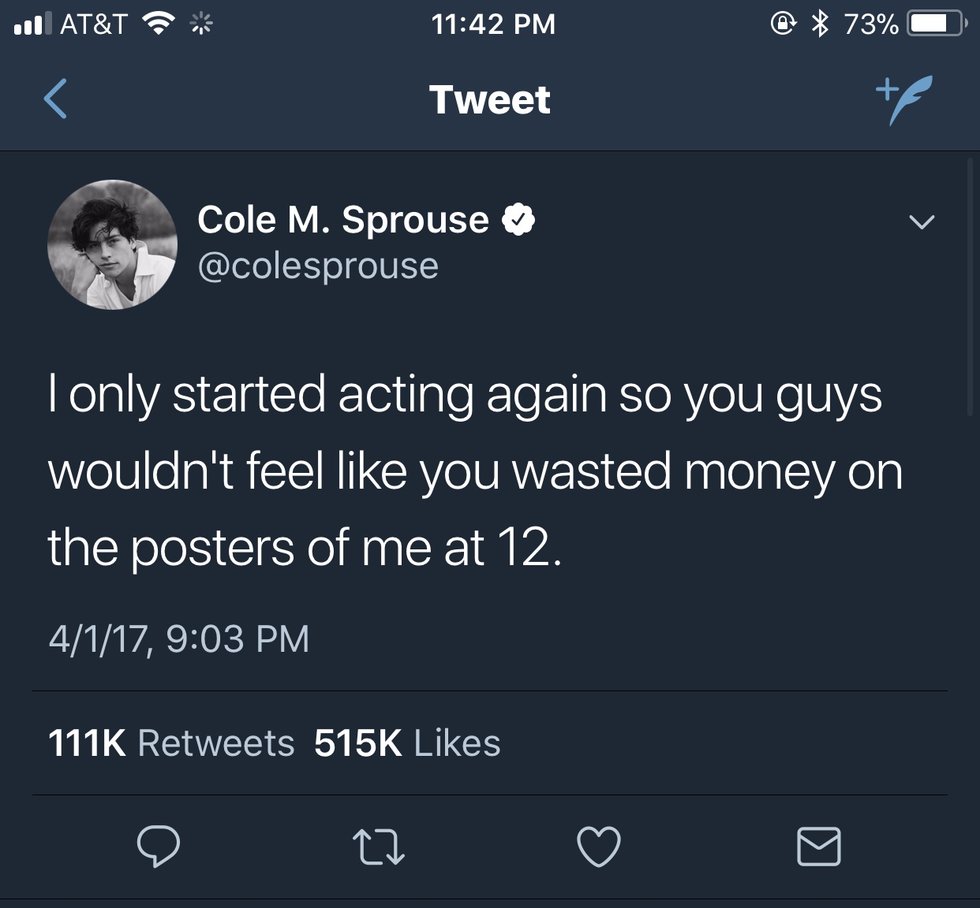 Thanks for the concern. Don't lie- you know you still have them.
10. The time he was all of us after we make a stupid decision.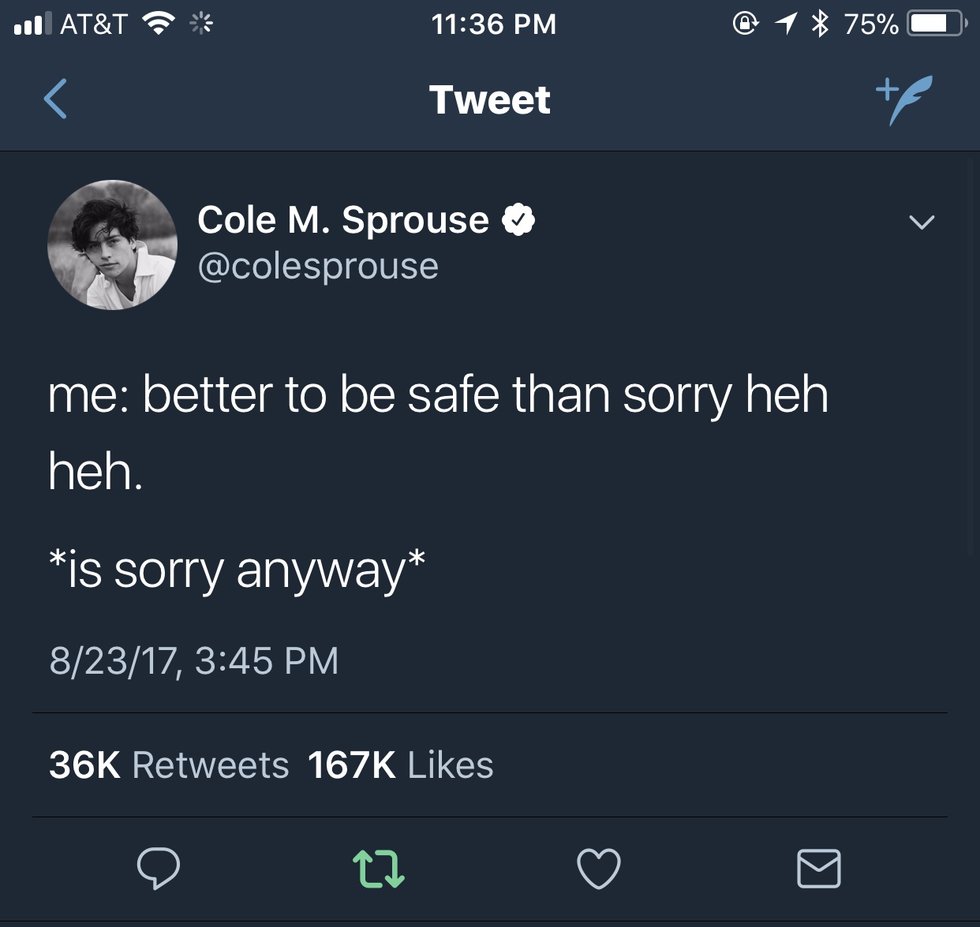 We've all been there, Cole.
There are plenty more of Cole Sprouse's antics on his Twitter timeline, but personally, I think these tweets prove that Cole Sprouse is actually one of the funniest people on the planet... we all just didn't know it.