Welcome back
Sign in to comment to your favorite stories, participate in your community and interact with your friends
LOG IN WITH FACEBOOK
Report this Content
This article has not been reviewed by Odyssey HQ and solely reflects the ideas and opinions of the creator.
Subscribe to our
Newsletter
Featured
Fight back with dialogue and education.
174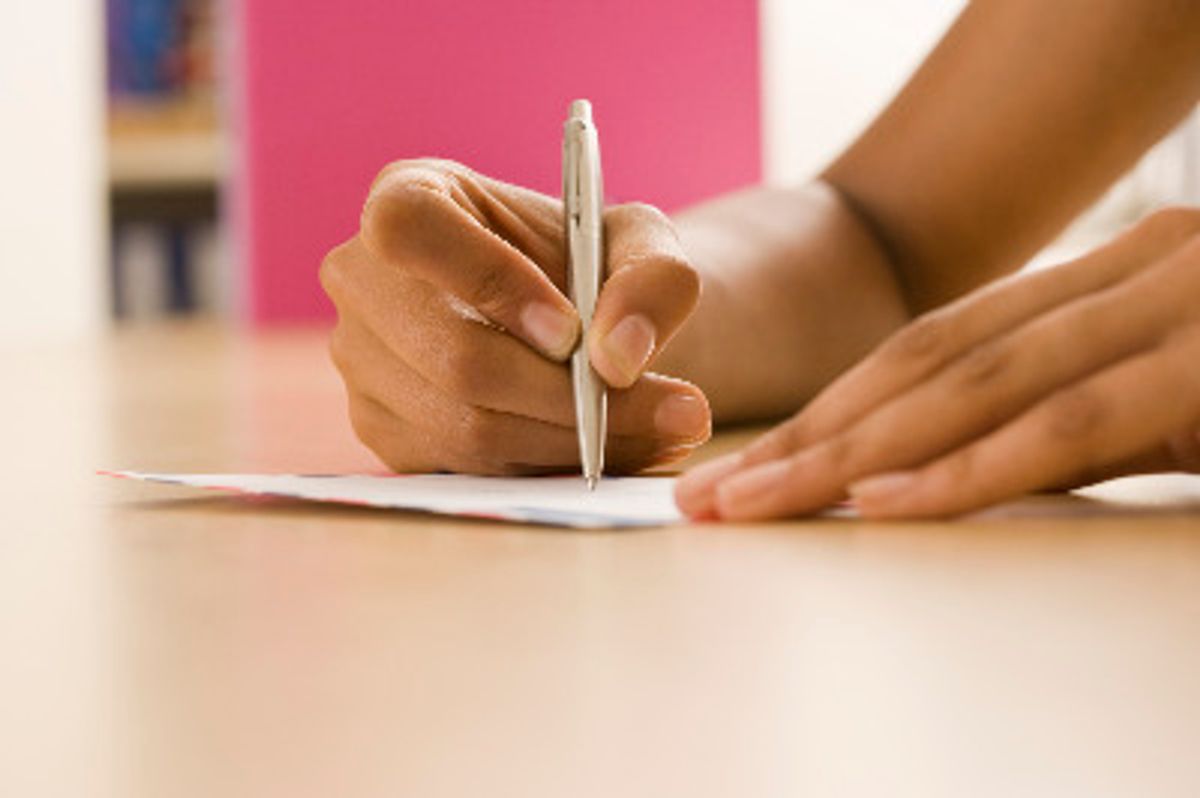 I am writing to you as a 25-year-old adult with some words of wisdom. I myself am a Muslim American. I was raised in America by my Muslim parents, with my mother being a white-Texan Muslim-convert woman, and my father a Pakistani-native man.
As Muslims, we are a group of misunderstood people with a bad reputation from the media, mainly the Western media. Muslims are all over the world and we continue to grow, despite the negativity that is being spread about us.
I am sure you have heard the story of the 14-year-old boy, Ahmed Mohamed, who got into trouble for building a clock and brought it to school. He was falsely accused of making a bomb, when in truth, he was an innocent amateur genius, who wanted to impress his teachers. Has anything like this in the slightest ever happen to you…? I hope it has not. I pray, in fact, that nothing like this happens to you, ever. However, many want us to be locked away. I am not just talking about Muslim adults. I am talking about the children and teenagers. There are people out there who do not want us going to school with their kids, fearing that you will use the education that you have learned to build bombs and convert their children.
When I was 15, I (along with a handful of East Asian-descent boys and girls and Latino boys) was falsely accused for burning down the auto-mechanic trade school at my high school. The security office was full of brown students. The security officers even assumed the Indian boys were Muslim. As I sat in that dark office with my fellow innocent peers, I said to the two shaking and crying hijabi girls: "There is no way you two would be capable of doing something this crazy." I also said "Wow, they can't lock all of us brown people in here." They would have needed the football field to hold us all for questioning, considering I went to a crazy diverse school. Turned out the real culprit was a white teenager with a history of pyromania.
My younger Muslim brothers and sisters, I have faced discrimination at an early age of my youth and I want to believe that things have become better for you since I was your age. When 9/11 happened, I was only a couple weeks into 6th grade, middle school, the time where first crushes happen and cliques begin to form but to be abandoned by high school. Middle school is already scary and I started it with 9/11. At that time, I was 12-years-old when my father told me that I had to wear the hijab. I did not understand his logic at the time. I felt like my father was throwing me in the deep end with the sharks. He was. But for good reason! He believed that a good kid like me, wearing the hijab, would be proof enough for the kids and teachers at school to see that a nice girl is nothing like those people they were seeing on the news. He was normalizing the sight of a Muslim being in America. My father had the right idea. The more we are seen the less fear and confusion people will have of us. Sounds like this would work, right? The plan worked for a short distance, at the time, because much of the nation did not want to learn about us. I saw this clearly when a group of boys found me after school, blamed me and my parents for 9/11, ripped off my hijab and continued to hurt me. Throughout middle school and into high school, I was made fun of for wearing the hijab, my religion, and my skin color.
After enduring years of bullying, I have grown into a strange mix of insecurity, pride, anger, and wisdom. So I am here to tell the younger Muslim generation the things I wish someone my current age told me when I was your age. I did some of the dirty work for you after all these years without even knowing it. So, here we go.
You might be reduced down to a single nationality, because you are brown. Even though you may be from Pakistan, Bangladesh, Spain, Morocco, or Iran (etc.), you might get called Arab. In defense, simply say, "I am not Arab, I am (insert nationality). But there is nothing wrong with being Arab. Didn't you know they discovered the study of astronomy?" As much as a nerd you may sound, it's better to be known as a nerd rather than a terrorist. Remember kids, nerds make the big bucks.
If you are being called a terrorist, shut that down. But stay cool. Do not lose your cool, kids. I didn't stay cool once, and I got into trouble. Instead, reply with "I am the least likely to be a terrorist. I am in school, have friends who love me, and I am happy. Terrorists are bad people who are not educated, loved, nor happy. We have nothing to do with each other." This is actually the time to drop knowledge on how terrorism is not just affiliating itself with Islam, but how there is terrorism in other countries that are related to drug-crime, gay witch hunts, and sex trafficking, all of which you have nothing to do with. Drop that knowledge.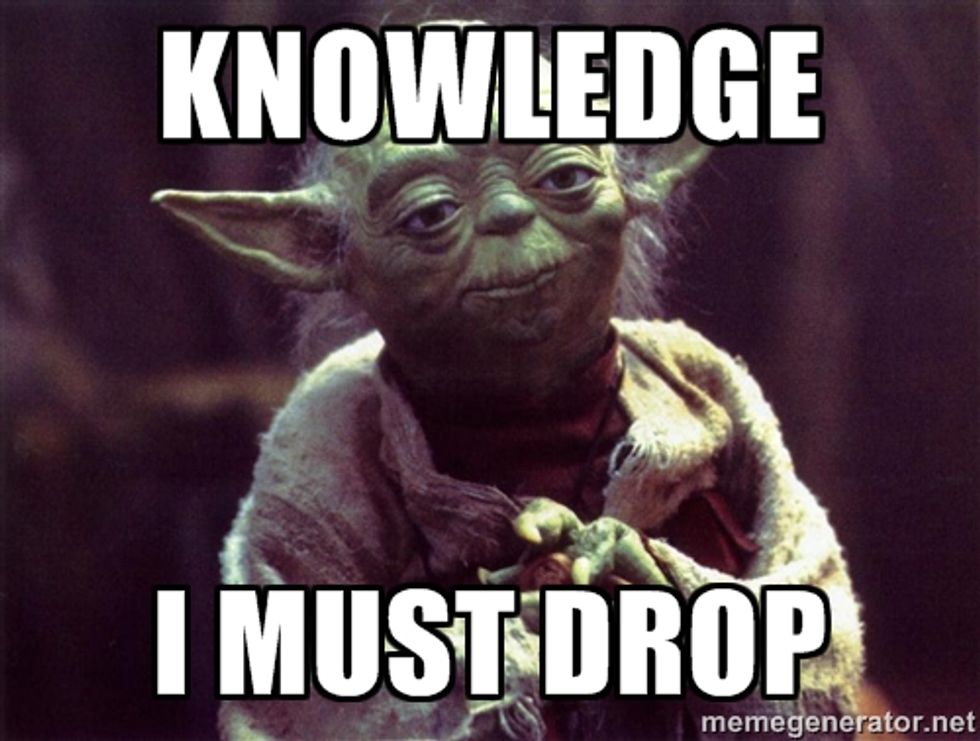 Don't ever keep the bullying a secret. Tell a teacher, a counselor, your parents, older sibling, or relative, that someone said or did that hurt you. In Ahmed's case, a teacher was the bully. If the bully is an adult, find another adult you trust. Chances are, the adult you trust will know what to do.
If a friend says they cannot be friends with you anymore because their parents said so, either continue to be friends with them to prove that there is nothing wrong, or leave them be. Say you hope that they can make their own decisions in the near future, and then make some new friend that accepts you and wants to learn about you.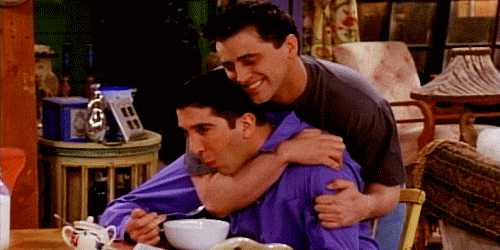 If you are being falsely accused for an unfortunate event that occurred at your school, be aware of who else is being accused. Most of the time, it truly is about race. If you are being lumped in with other students that happen to be Muslim as well, or are just brown, try to be brave and speak up about it. Do not let yourself become a victim to the blanket of racial discrimination.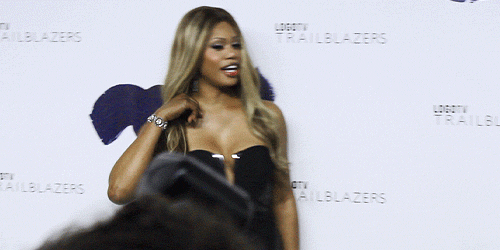 If you aren't already, it is safe and smart to learn to become politically defensive. As Muslims, we have to be. Whatever country you are in, learn your rights! We have to be able to protect ourselves with and from the legal system that can either be with or against us. In high school, I learned how to argue and debate properly because I knew my future would need protecting. For the middle school Muslim kids, learn your country's history. Be well versed in what your country has fought for and currently stands for. Your voice is a part of it. High school teens, build strong bonds with your friends who will come to your aid if you ever need it. Participate in Debate Club, so when you do come across someone who is attacking your home country or parents home country, and/or religion, you know how to remain dignified while taking them down with your intelligent and honest tactics. There is nothing more satisfying than remaining standing with knowing you taught your opponent and audience something new that they did not know about Islam, civil rights, and whatever nation you are in.
To my Muslim American kids, research what the organization CAIR has provided, if you are ever in trouble or just need to know what rights you have as an American.
Stay cool and smart, younger Muslims. This world is going to get better because kids like you are going the extra mile to prove that we are not what is being shown on the t.v.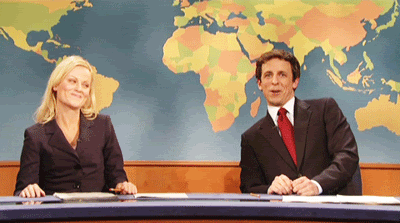 It all comes down to education. It really does. Nobel Peace Prize winner Malala Yousafazi said on Jon Stewart's The Daily Show, "If you hit a Talib with your shoe, then there would be no difference between you and the Talib. You must not treat others with cruelty and that much harshly, you must fight others but through peace and through dialogue and through education."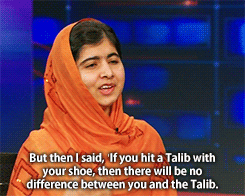 Do not fight back those bullies with fists, fight back with dialogue and knowledge that you learned yourself.
Keep Reading...
Show less
Featured
Also entitled, "The Day I Stopped Believing In God"
2455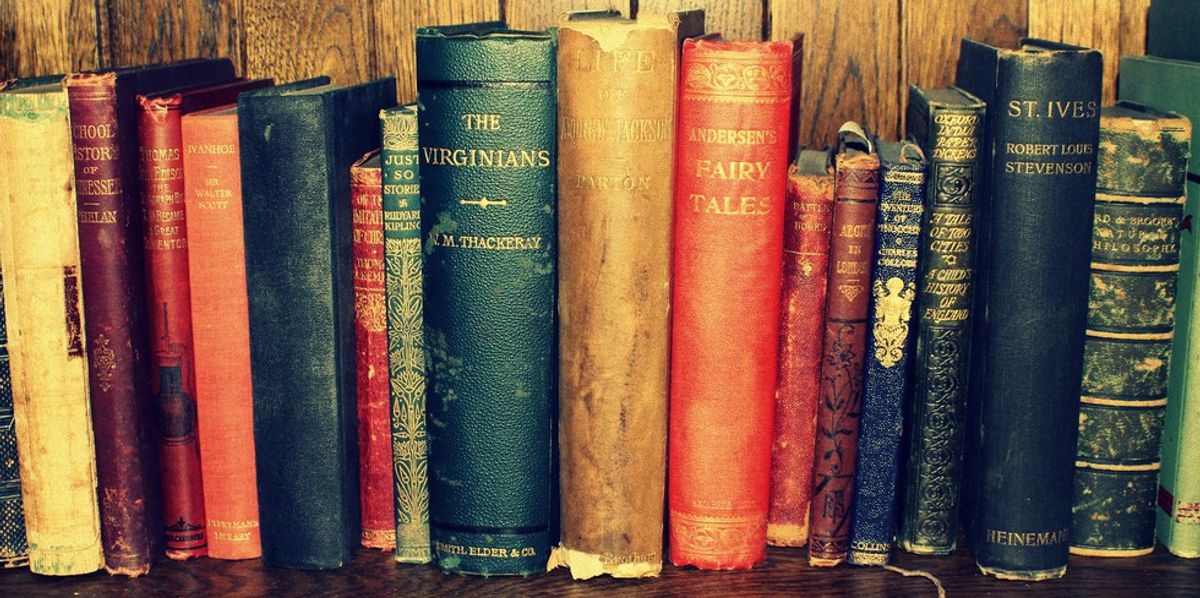 I had just walked across the street from the soccer field back to the school. I turned around and saw the cars rushing, passing each other, going fast over the crosswalk where I had been moments earlier. "It would be so easy to jump in front of one of them," I thought, looking at the cars. "I could jump, and this life that I'm stuck in would be over."

I didn't jump that day in 8th grade, but as I walked back to the locker room to change, I reflected on the state of my life. I hated every minute of life, and no one seemed to notice or care. I had always been told there was a God and that He cared about me, but I sure didn't seem to see it. And that day was the day I stopped believing in God.
***
Today, I am a strong Christian, and I have seen God work in my life and through others around me. My faith is one of the most important things to me, and I wouldn't be who I am today without it.
But I haven't always been this way. It's not easy to talk about either. I've been raised in the church my whole life. I couldn't outright abandon it. So I didn't tell many people, if any, that I had stopped believing in God. Even when my parents read this, it will be the first time they hear it. But I feel like this is something we need to talk about.
So let's talk about it.
***
Words about God are heavy. The God I had heard about created people who He knew would die without Him, and sent them off to hell without so much as a second thought.
The God I kept hearing about would put people through hard times, but nothing more than they could handle. When I'm sitting in my room alone at night, crying because the world seems to be coming down at me, it sure seems to be more than I can handle.
How do I sing about the goodness of a God who did not seem to care about me? A God who left me floundering around in the confusion of life with no help?
I couldn't do it anymore. If I was surrounded by people who followed God, and this was how they acted, the final straw snapped, and I wanted nothing to do with God.
***
Eventually, I came back, believing in God, even though it sometimes made no sense. The cry of the man in Mark 9:24 became my daily mantra: "Help my unbelief." I crawled back from agnosticism, knees bloody and hands torn.
When I look back on that time in my life, I realize that my agnosticism was a blessing in disguise. That the God I had believed in before was a monster, undeserving of my praise and love.
I'm so glad I stopped believing in that monster. And I'm so glad that monster wasn't real.
What I had thought was the end of my faith was really only the beginning.
When I stopped believing in God, I found Jesus. And in Jesus, I saw a clearer picture of God than I ever had before.
***
In Jesus, I met the God I had been so angry at and afraid of. I met Him and saw His love for me and His love for all those He created.
In losing my childhood religion, I found my faith and it changed my life.
No matter how many times I tried to leave Christ, His gospel pulled me back, calling to me with it's story of restoration and forgiveness. The gospel calls to me, and I cannot ignore it. I have found it in the most unlikely of places, and in ways that no one would expect. The reality of the gospel has changed my life, and I wouldn't want it to be any other way.
Keep Reading...
Show less
Featured
One does not simply pass this article.
6707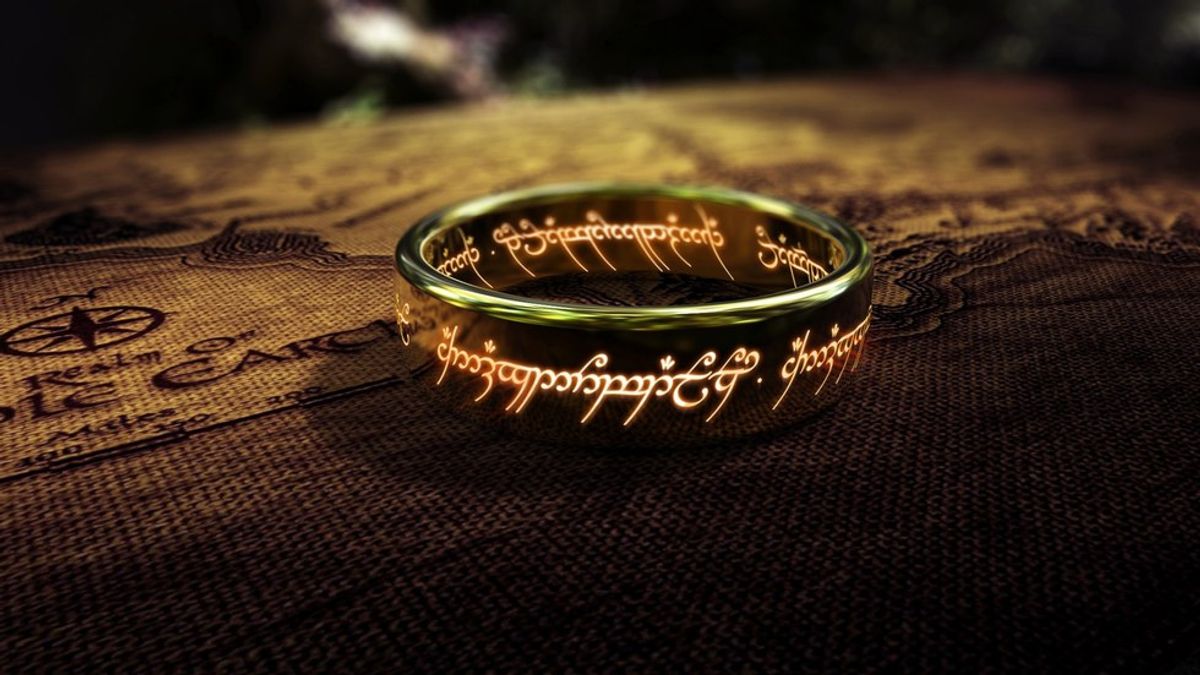 Zastavki
College as told by the Lord of the Rings and The Hobbit memes. Everyone will be Tolkien about it.

1. First day...or any day of the week really.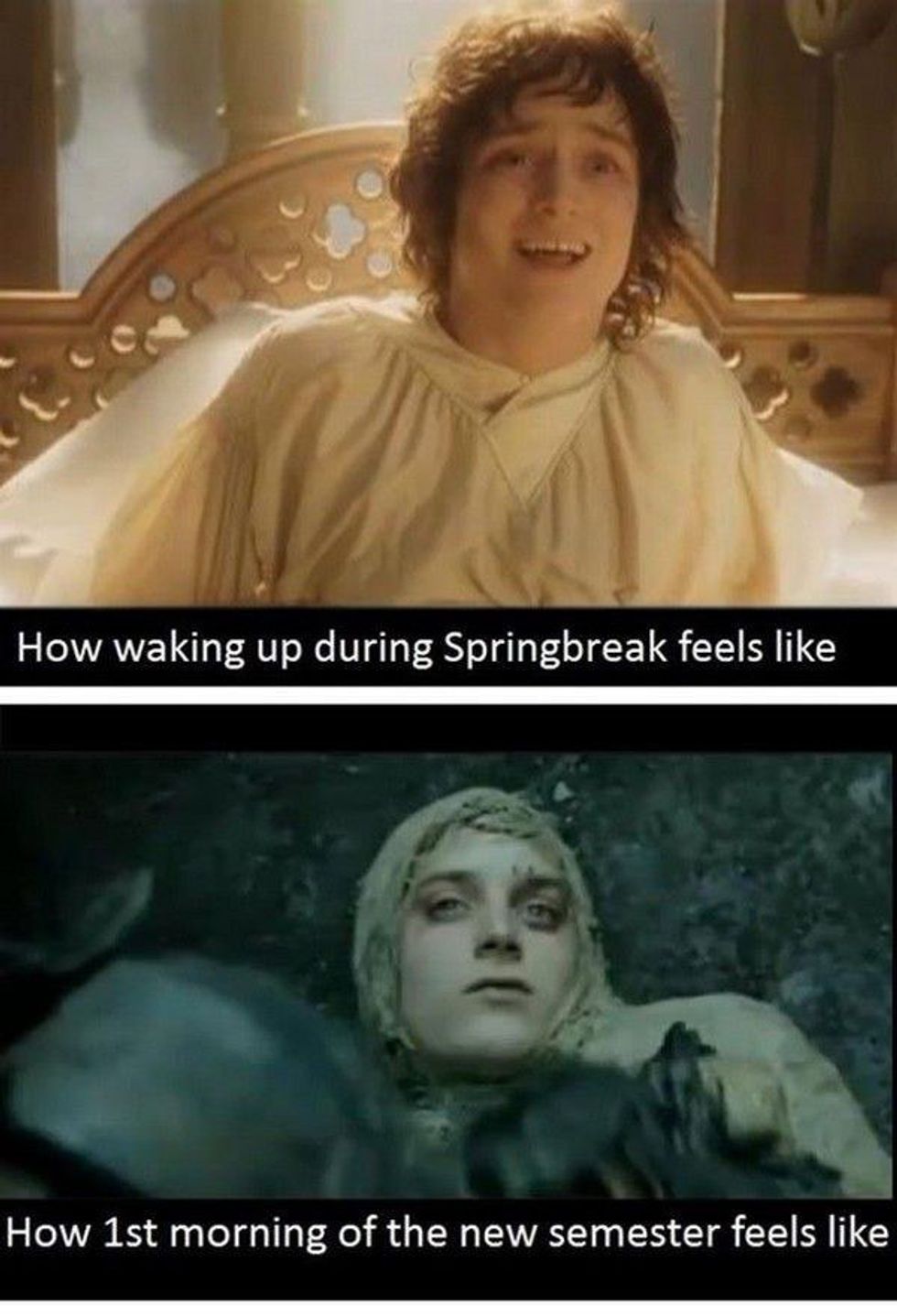 2. Coffee...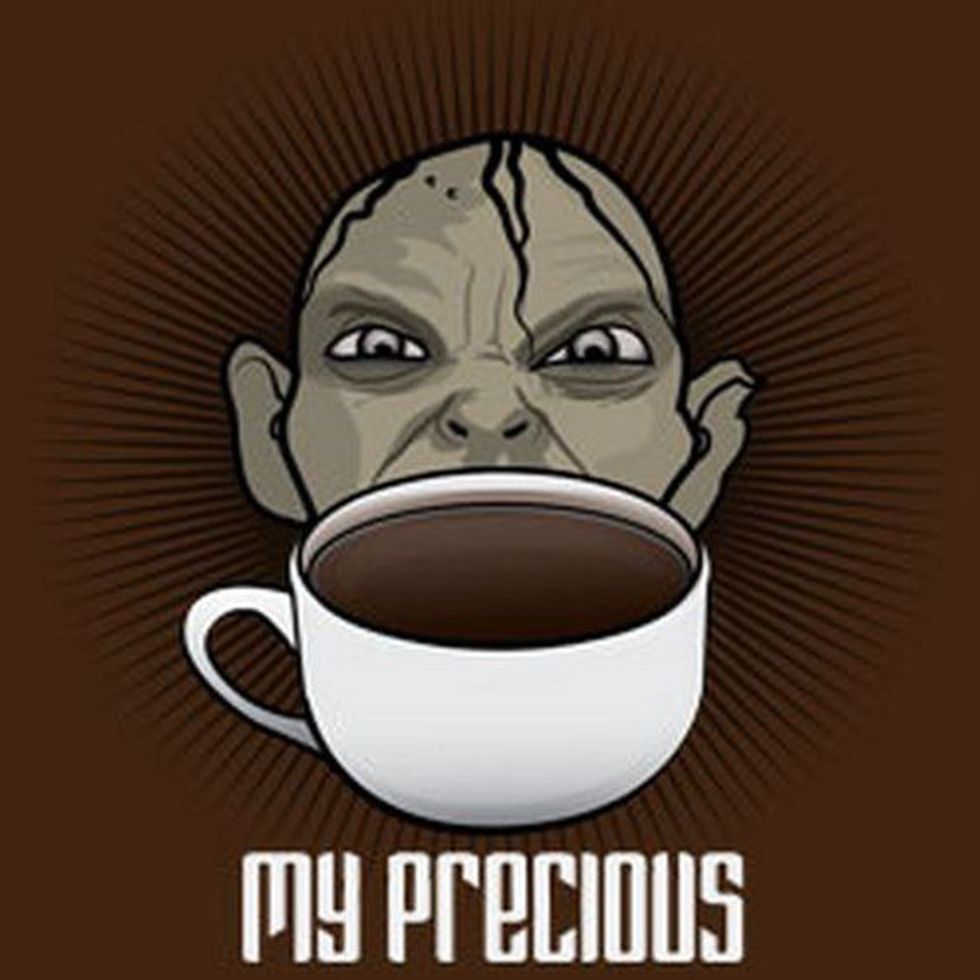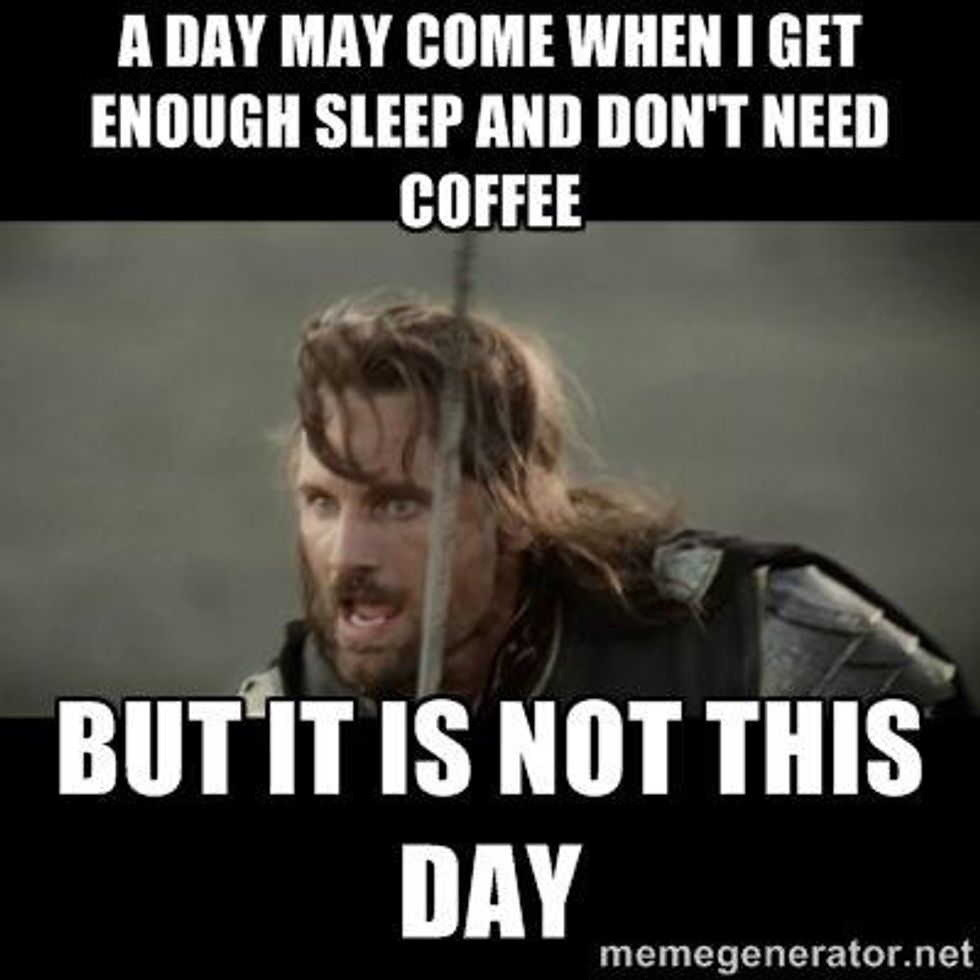 3. Getting ready in the morning.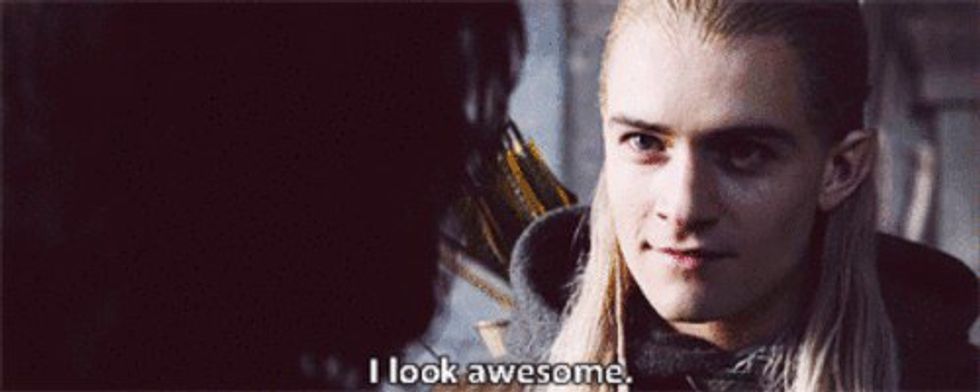 4. Walking to class.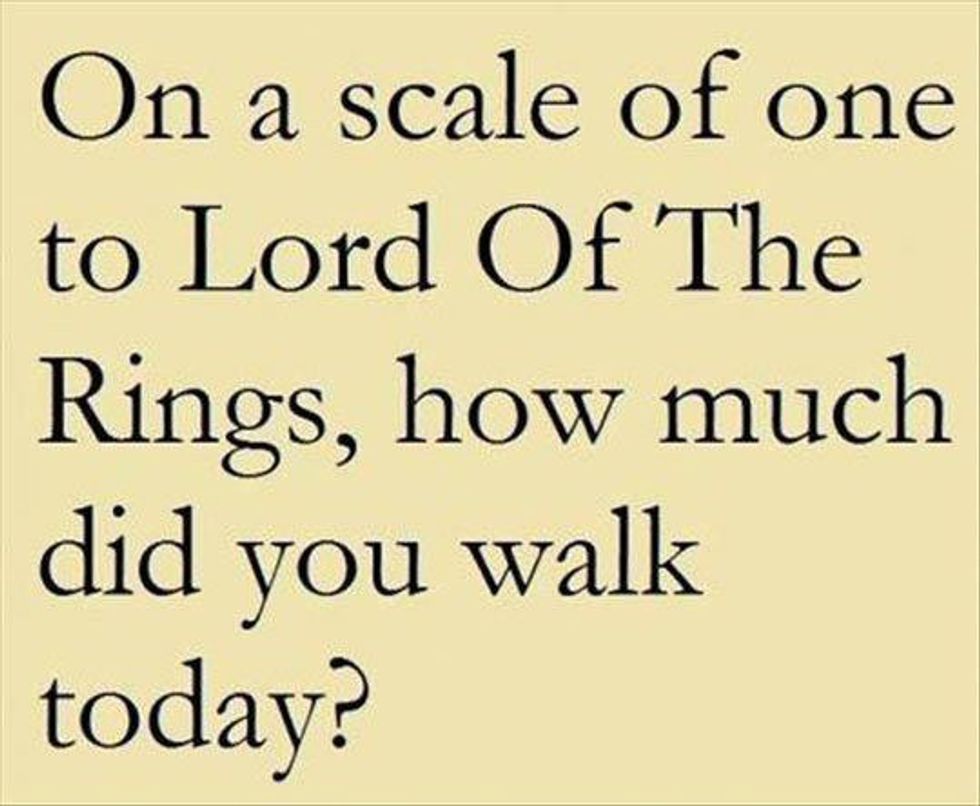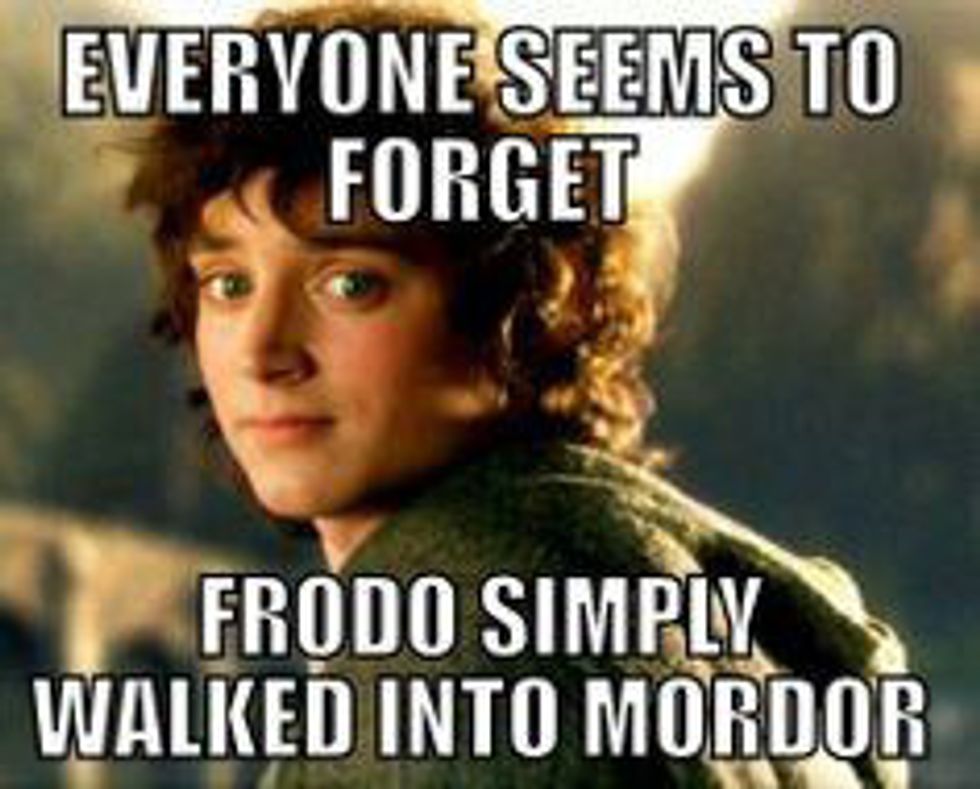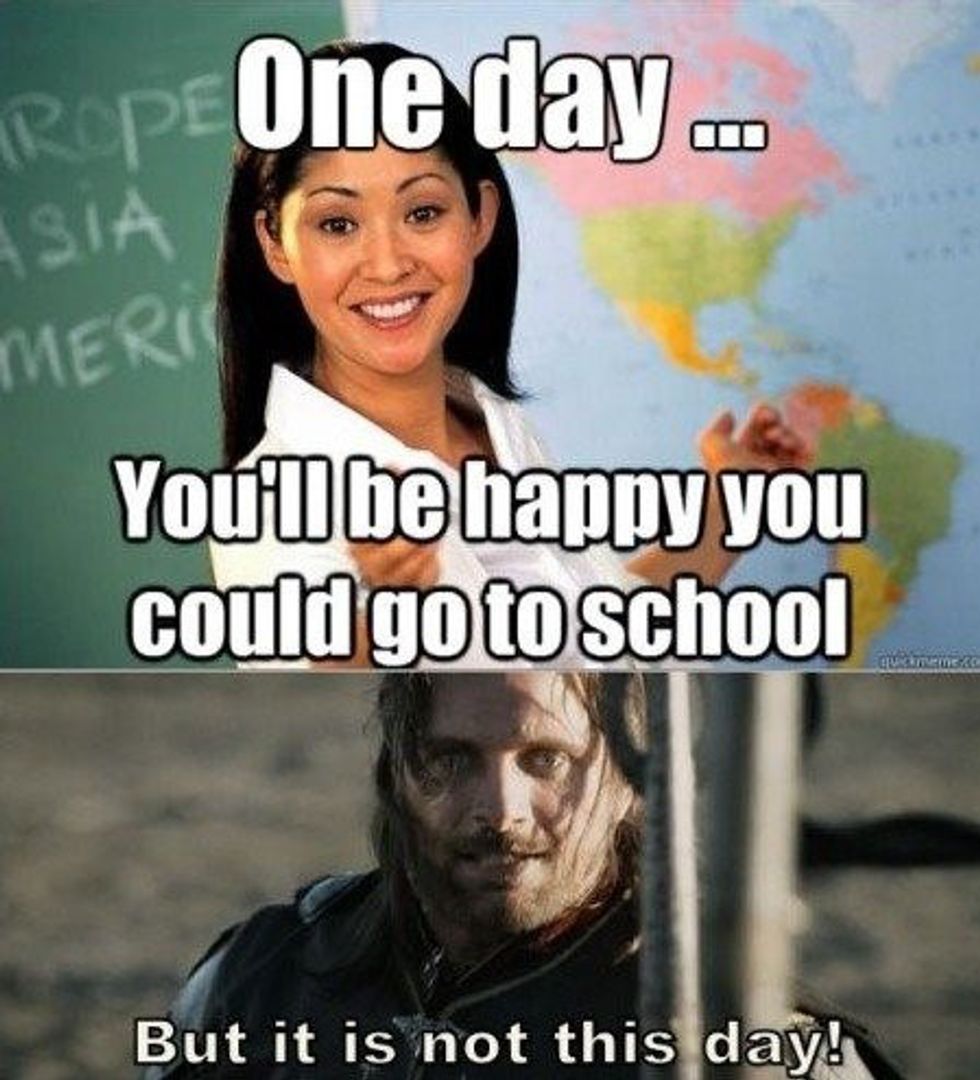 5. Math class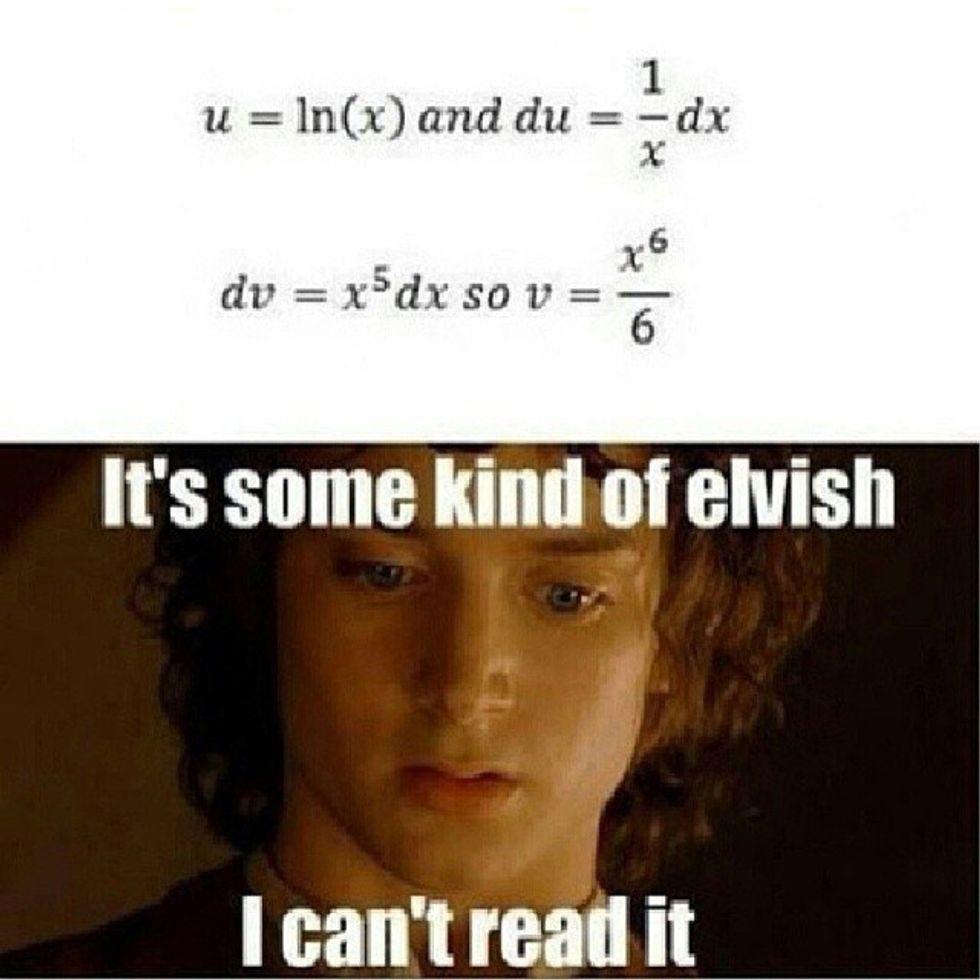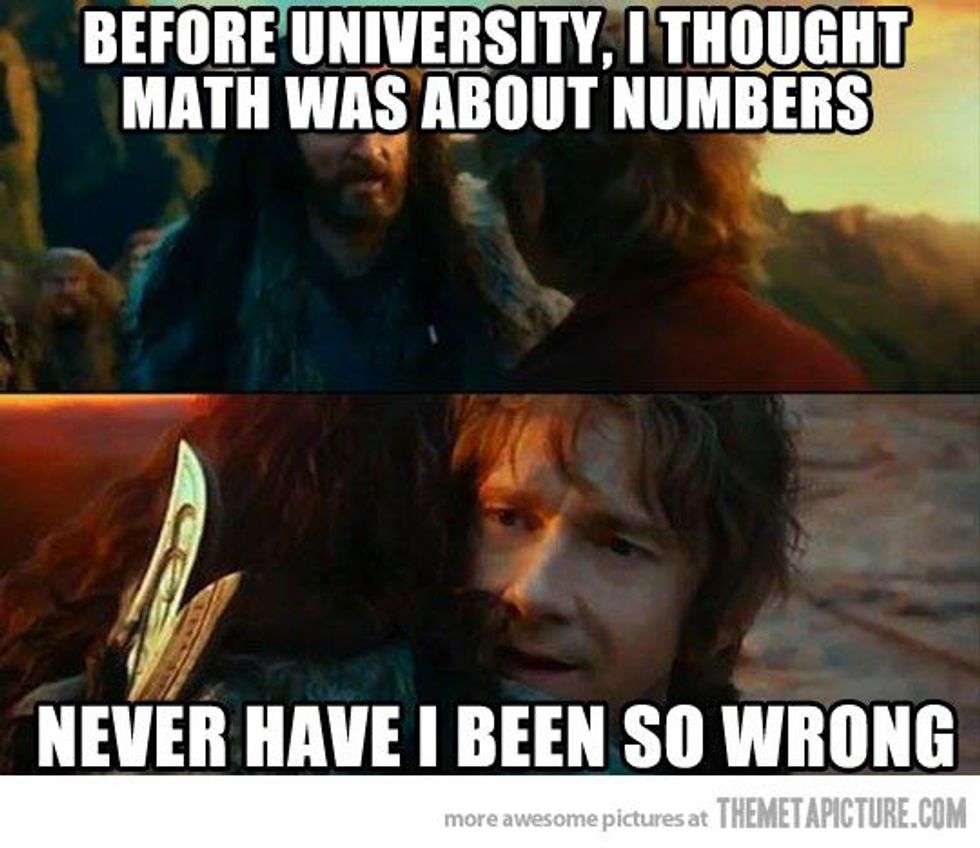 6. Music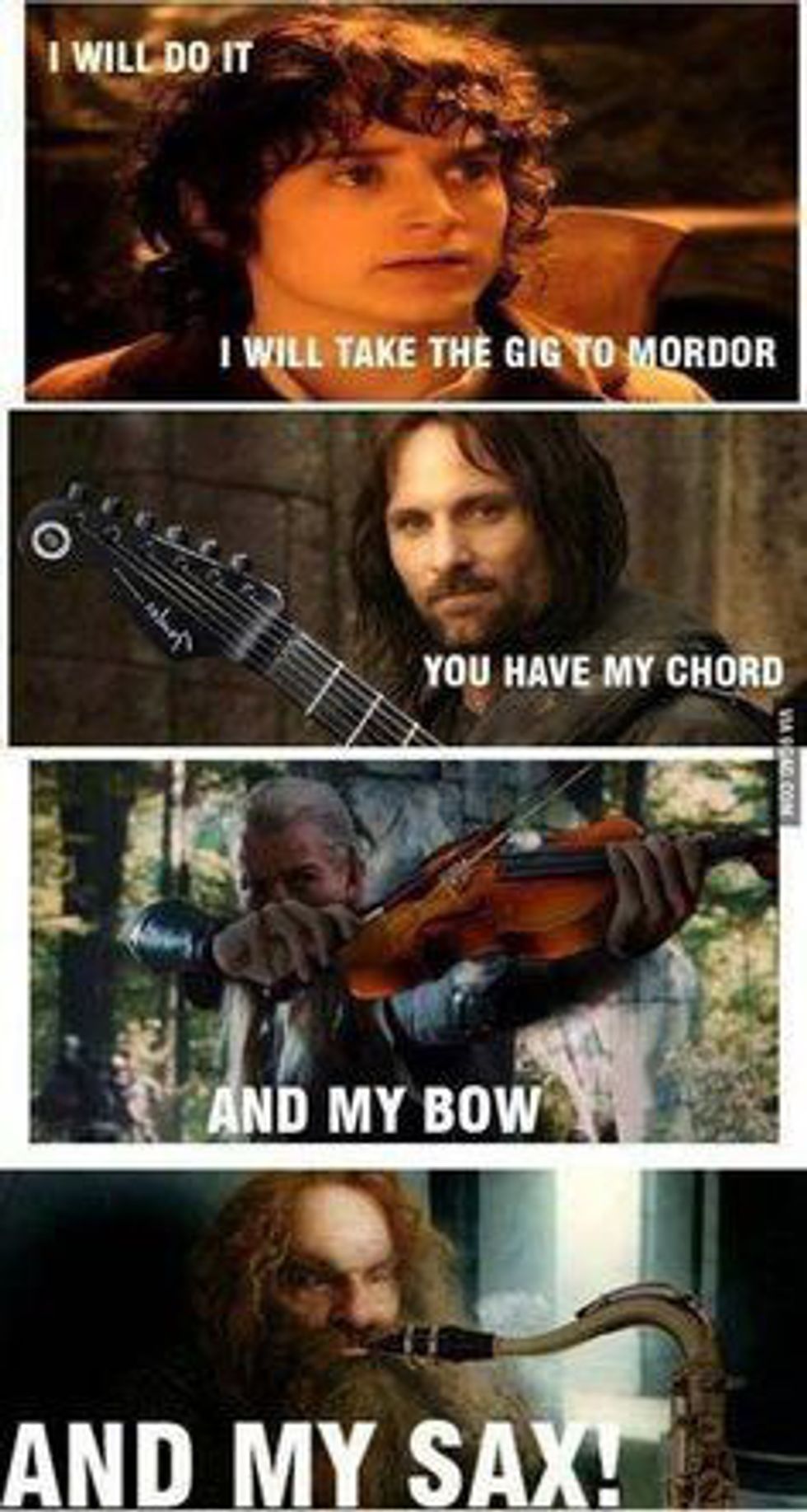 7. Science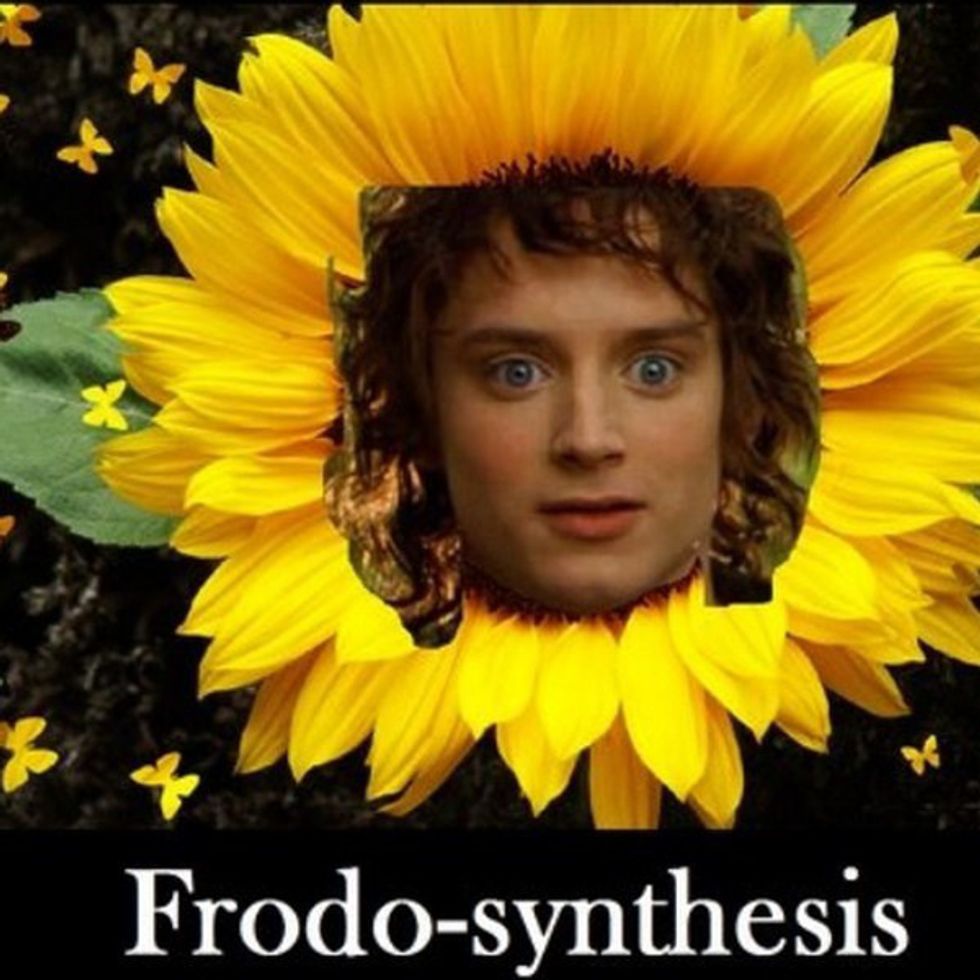 8. Working with your computer.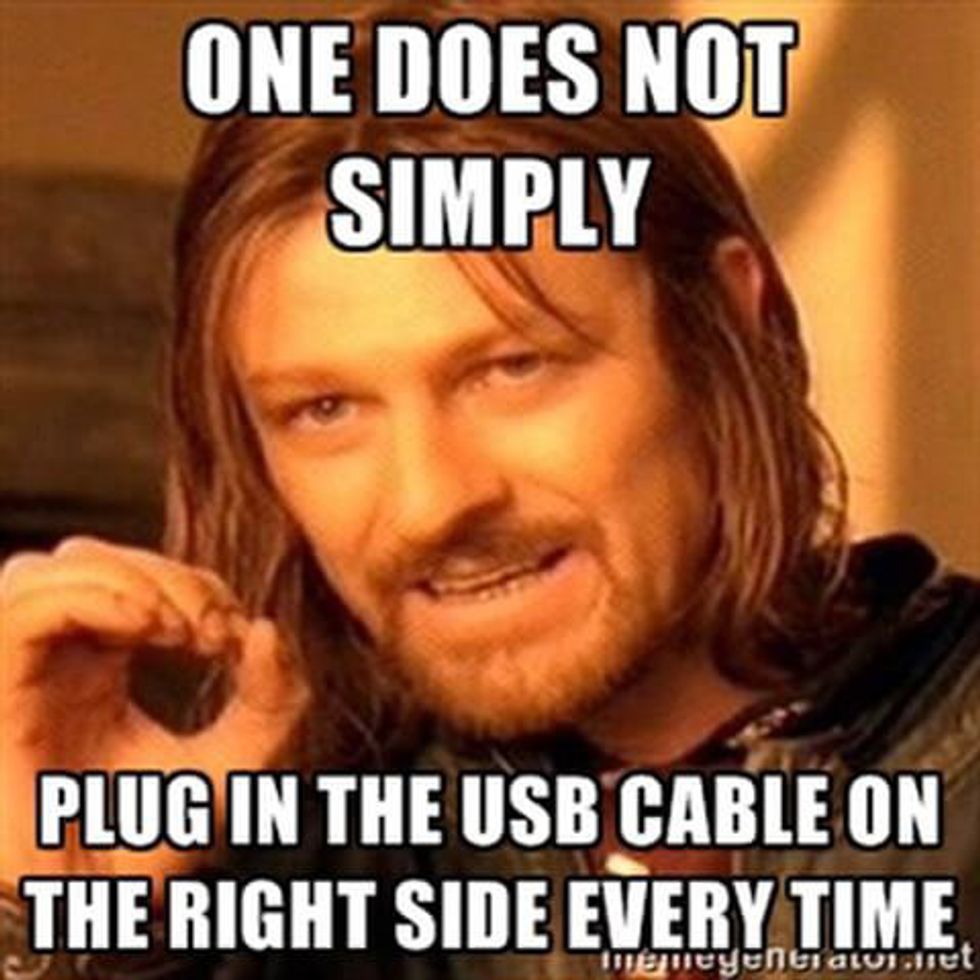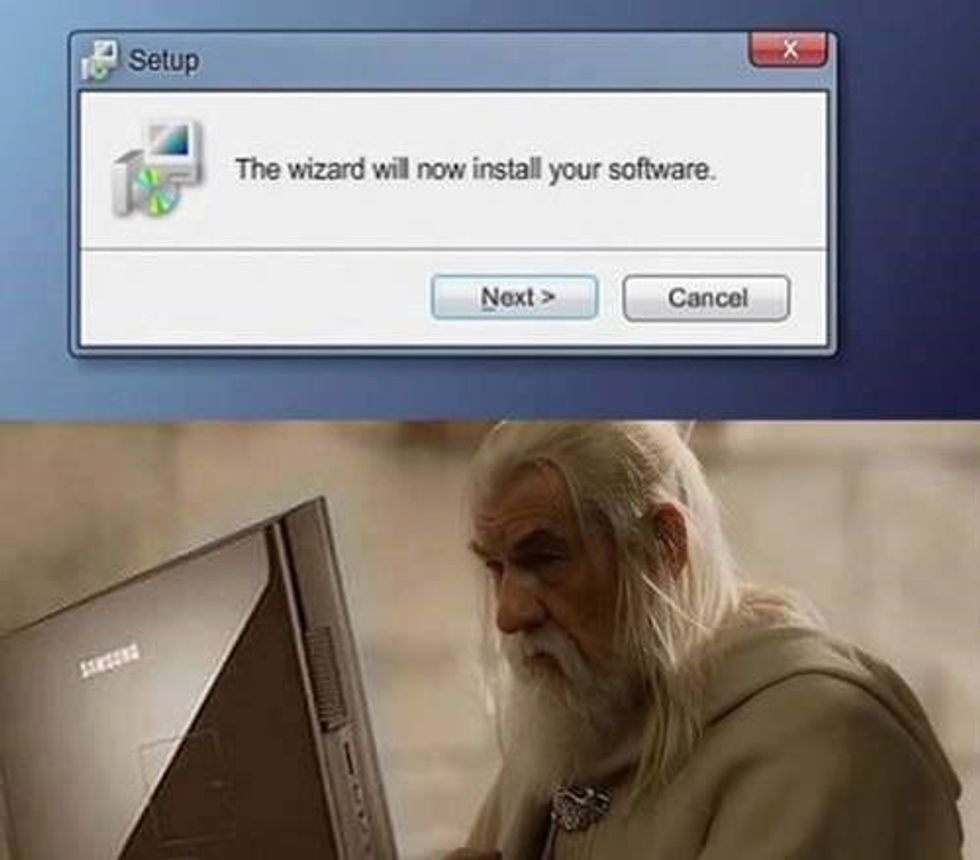 9. Food...better if it's free

!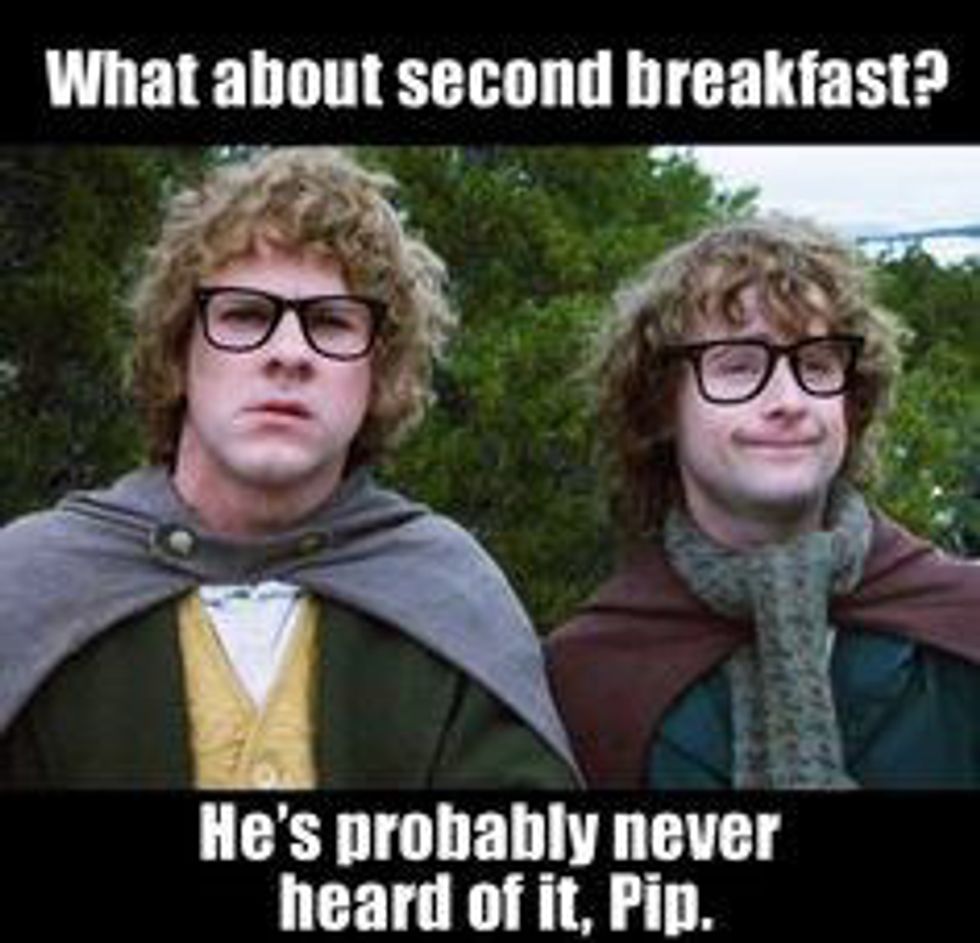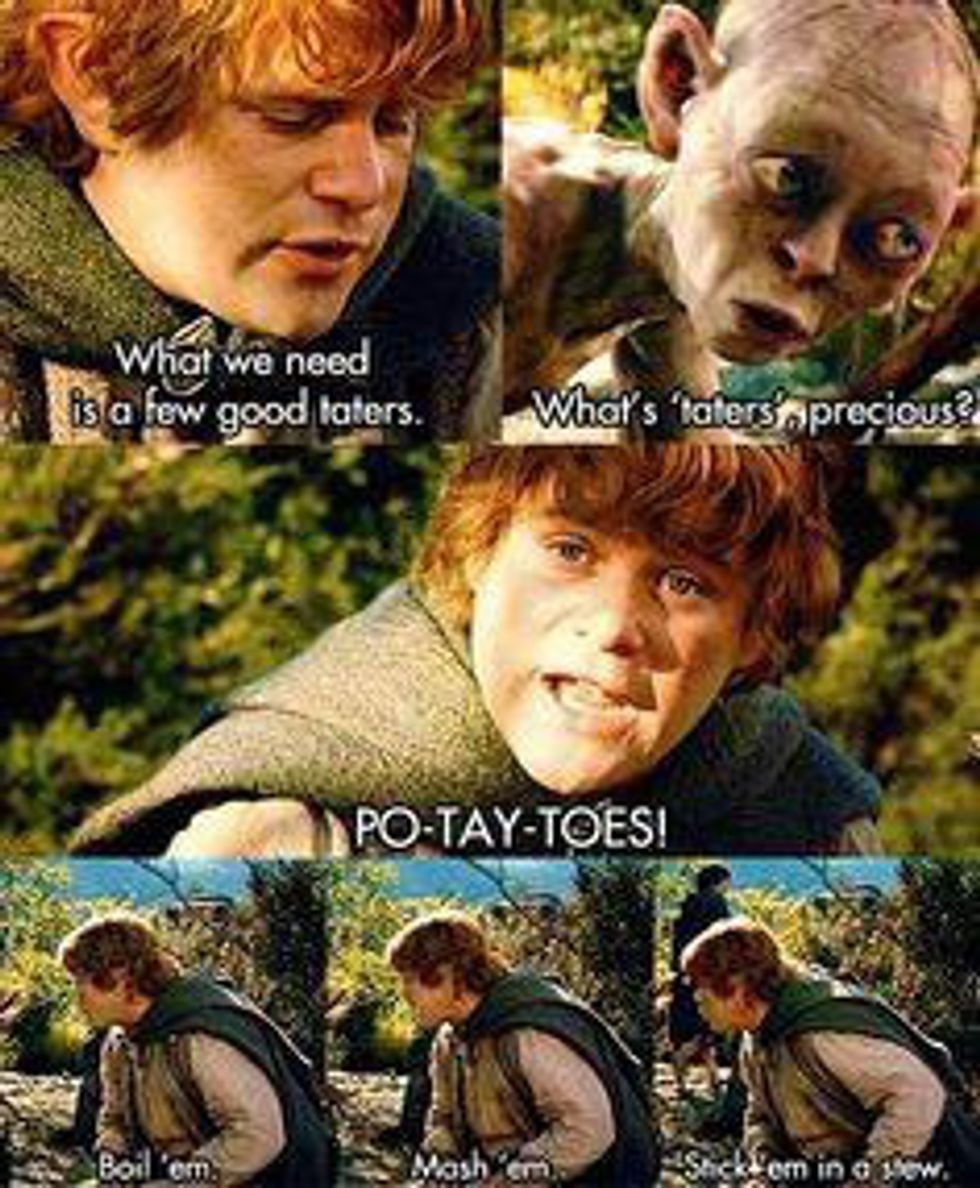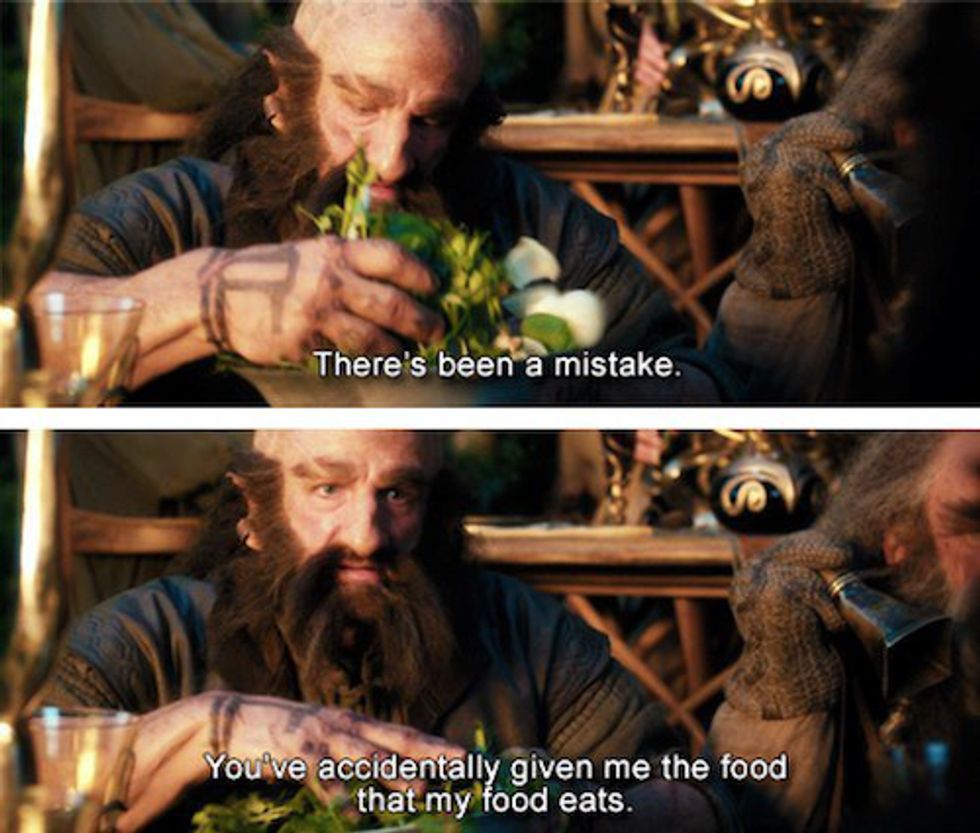 10. School, work, social life, trying to survive.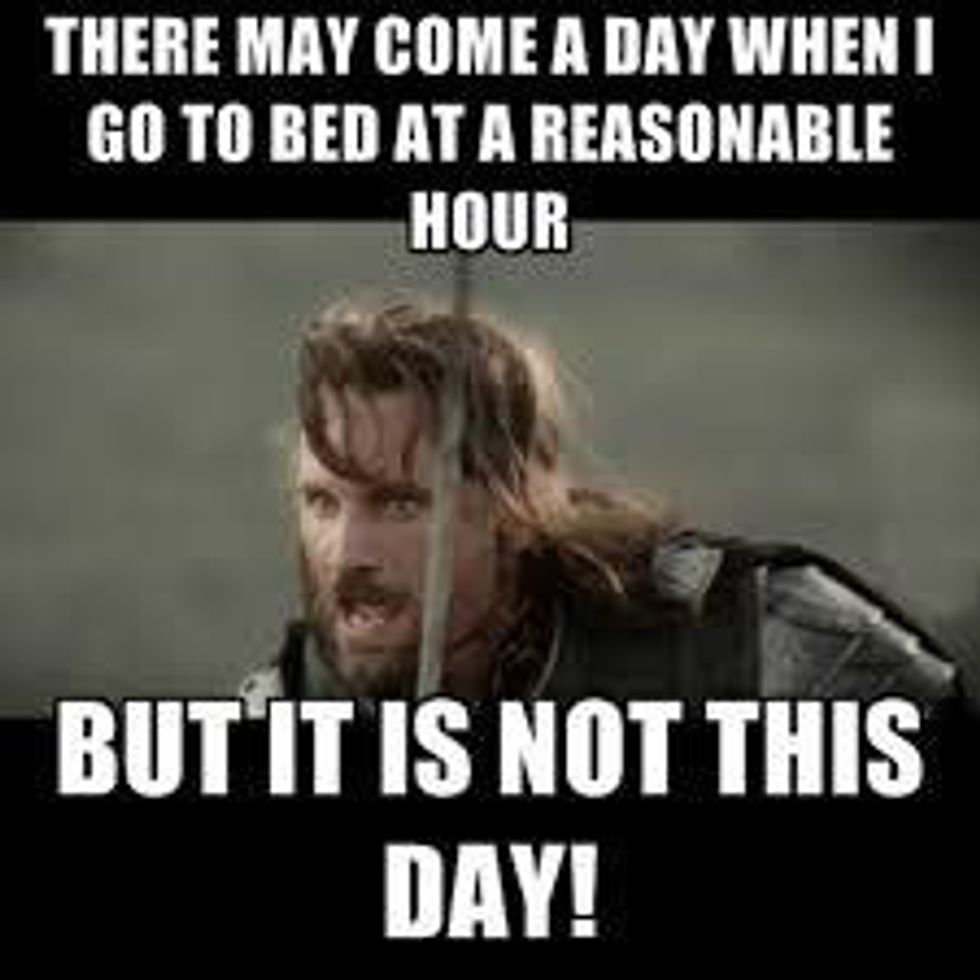 11. Being in college...and being broke.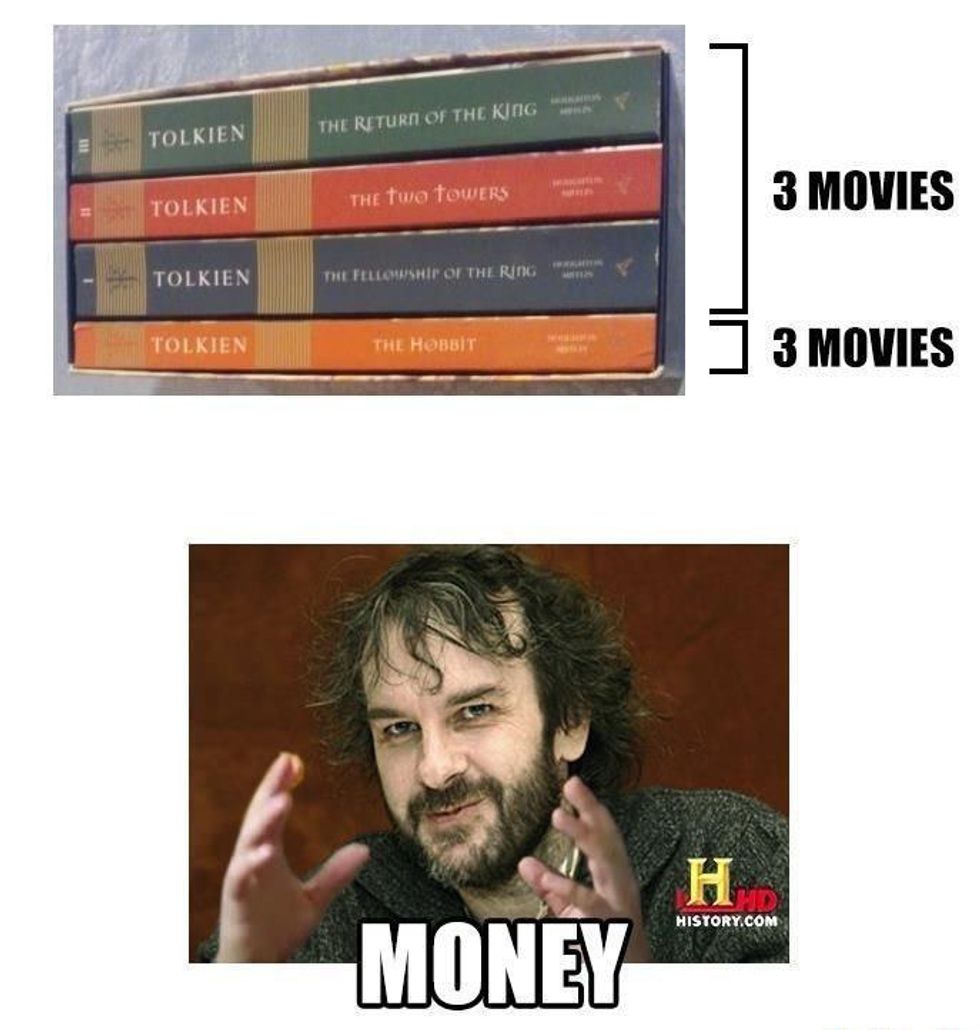 12. Trying to stay healthy.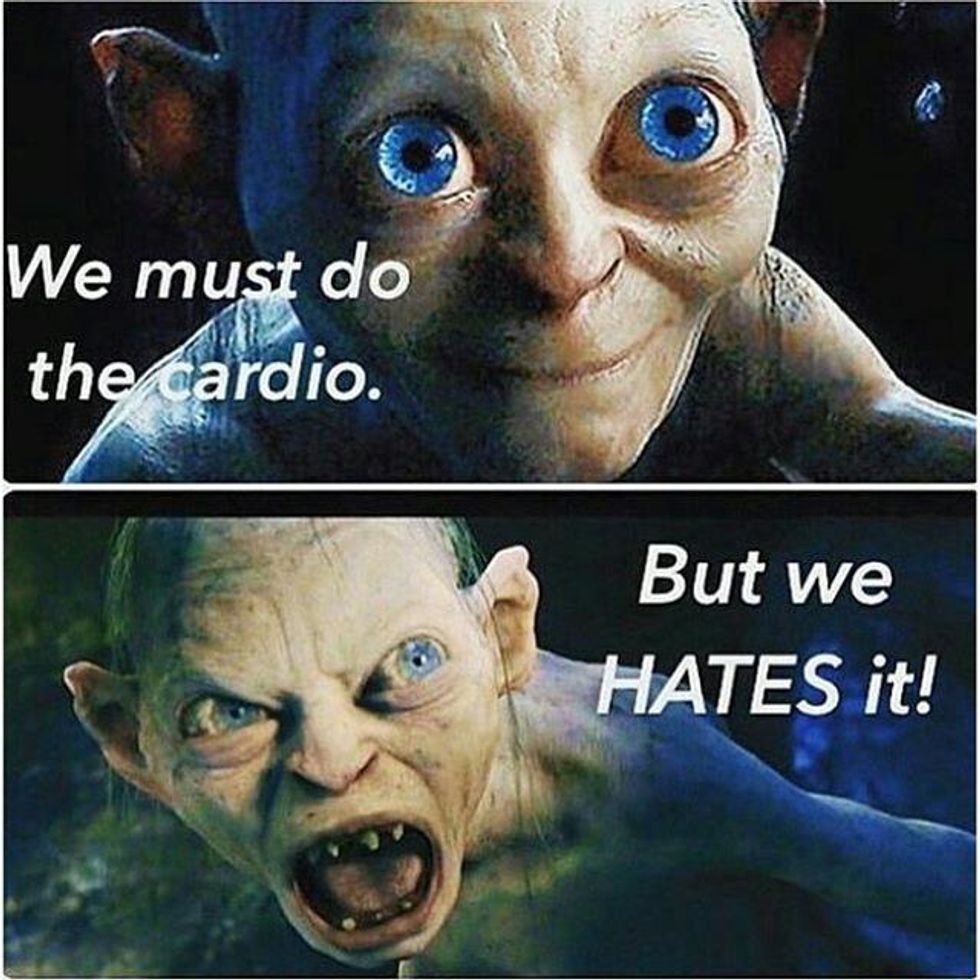 13. Hanging in your room.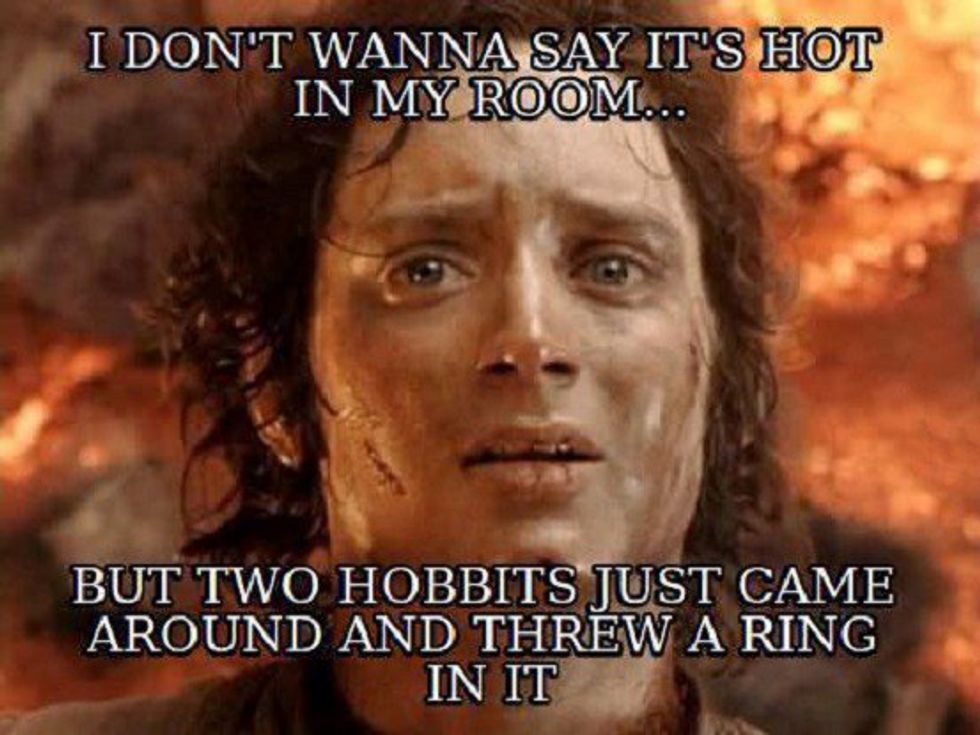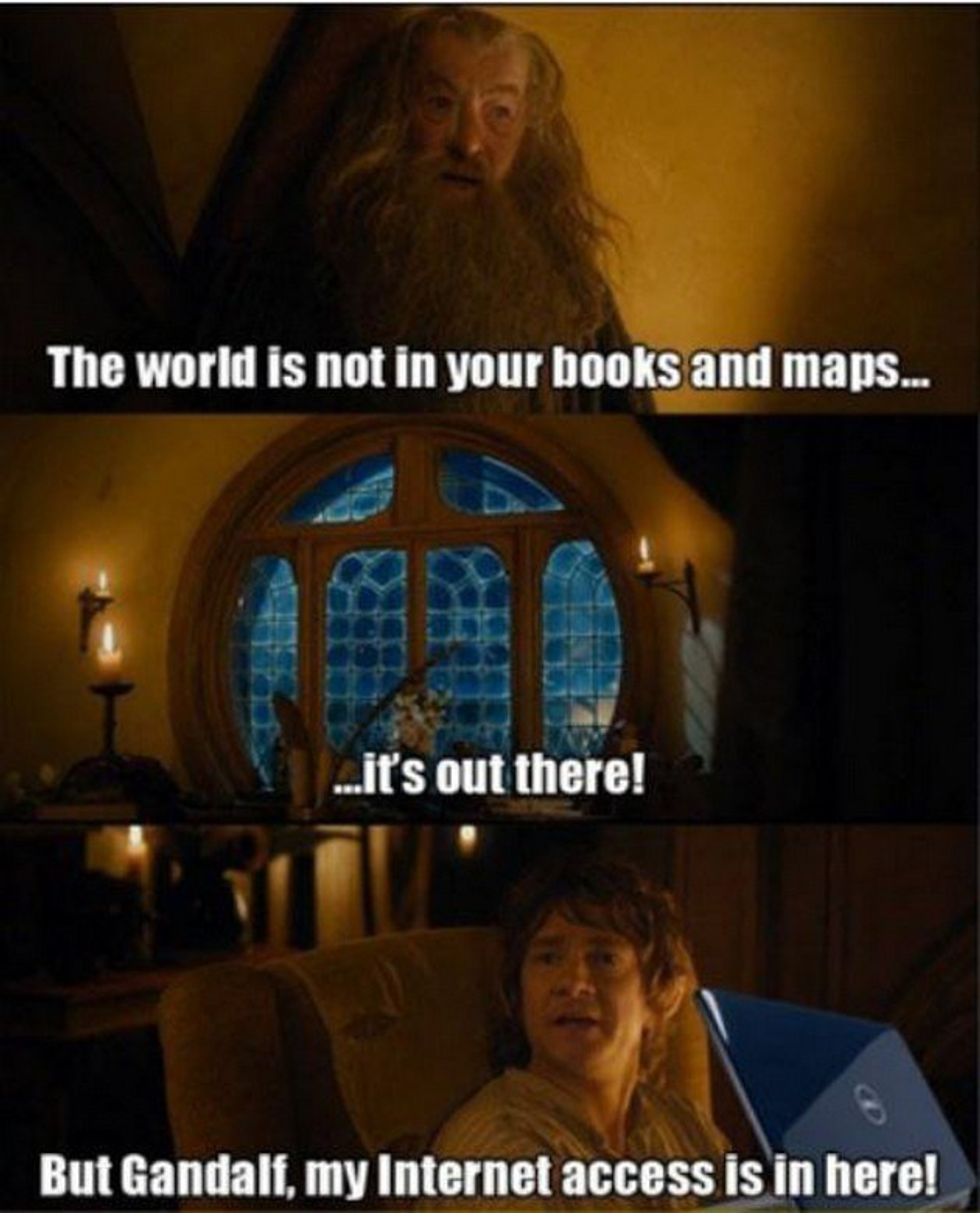 14. Homework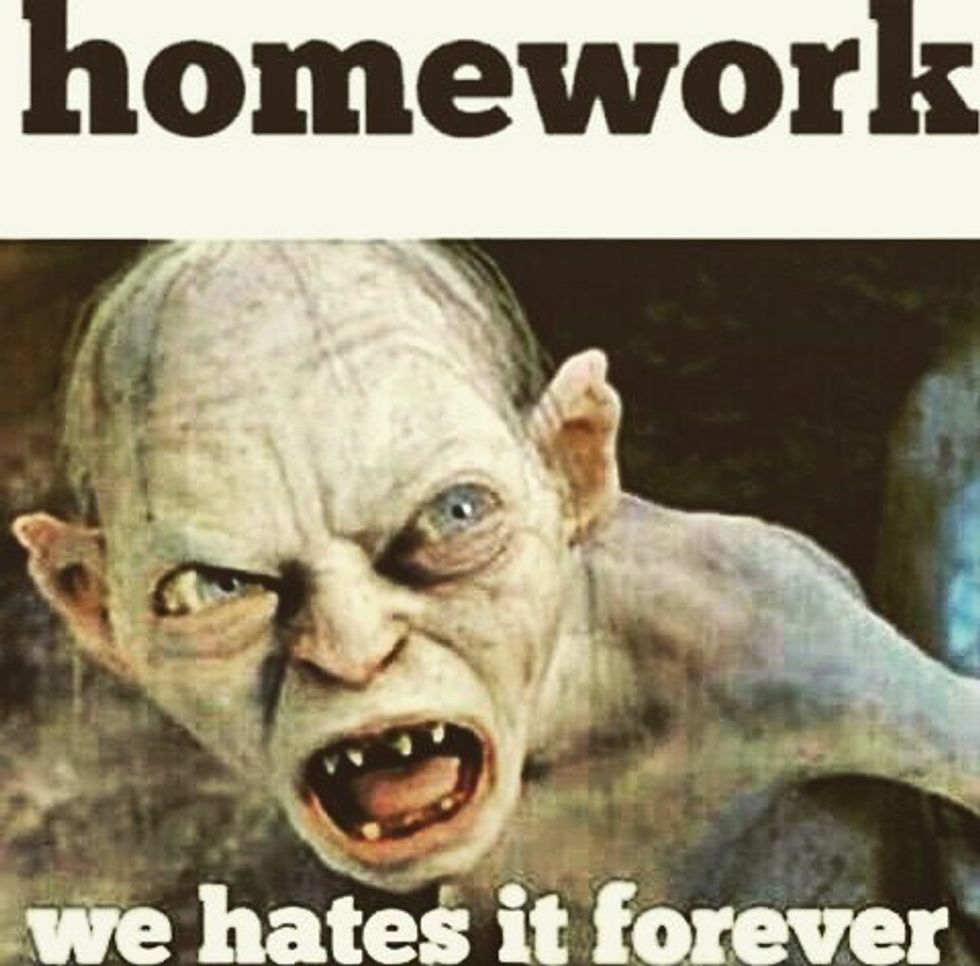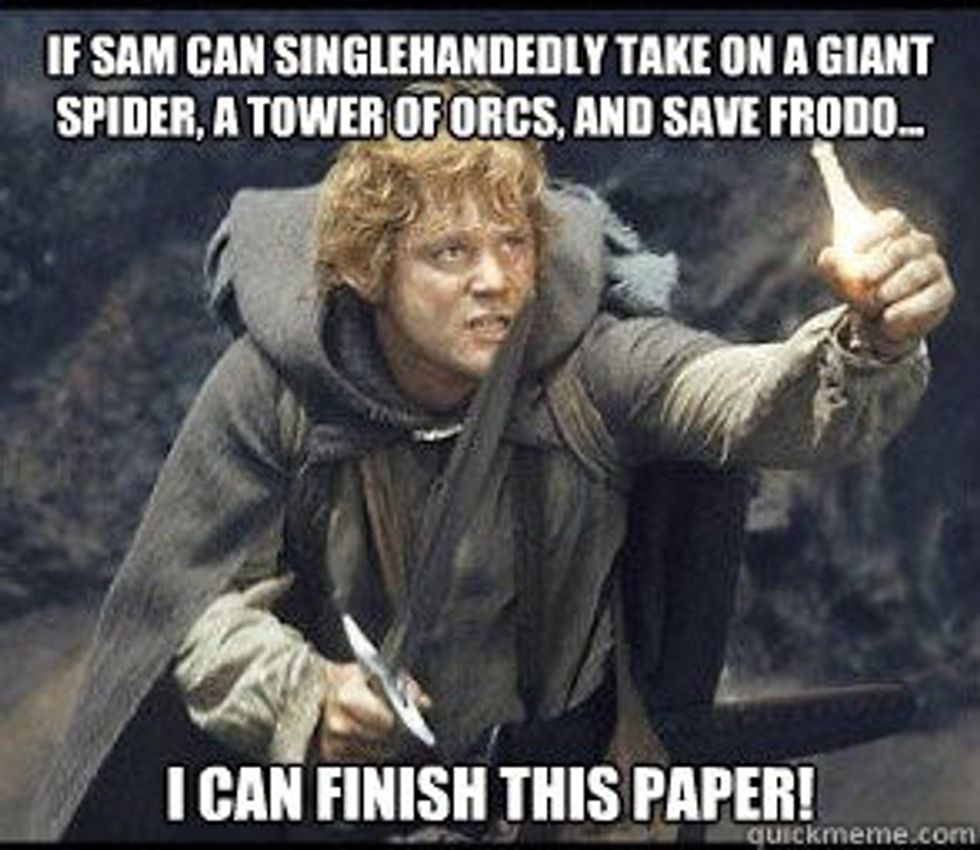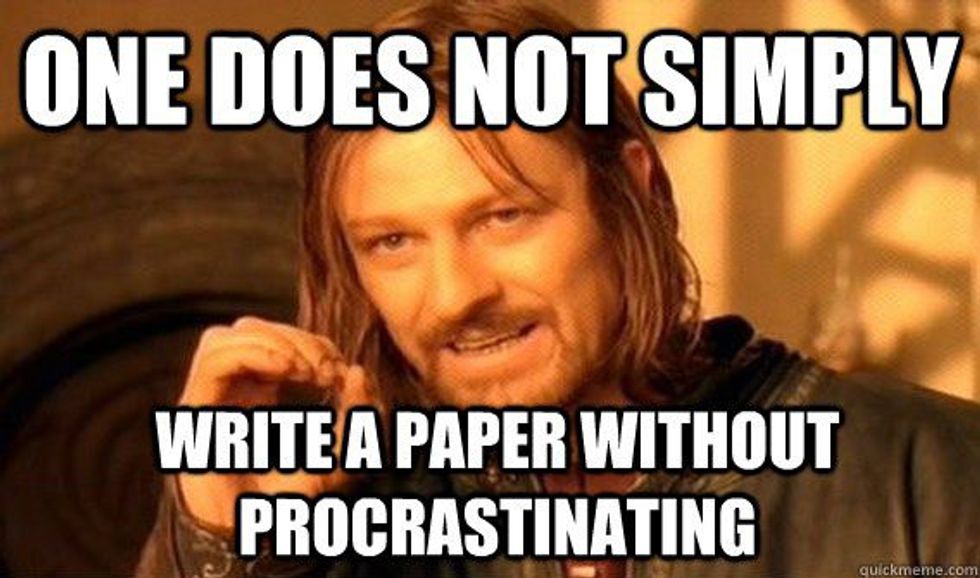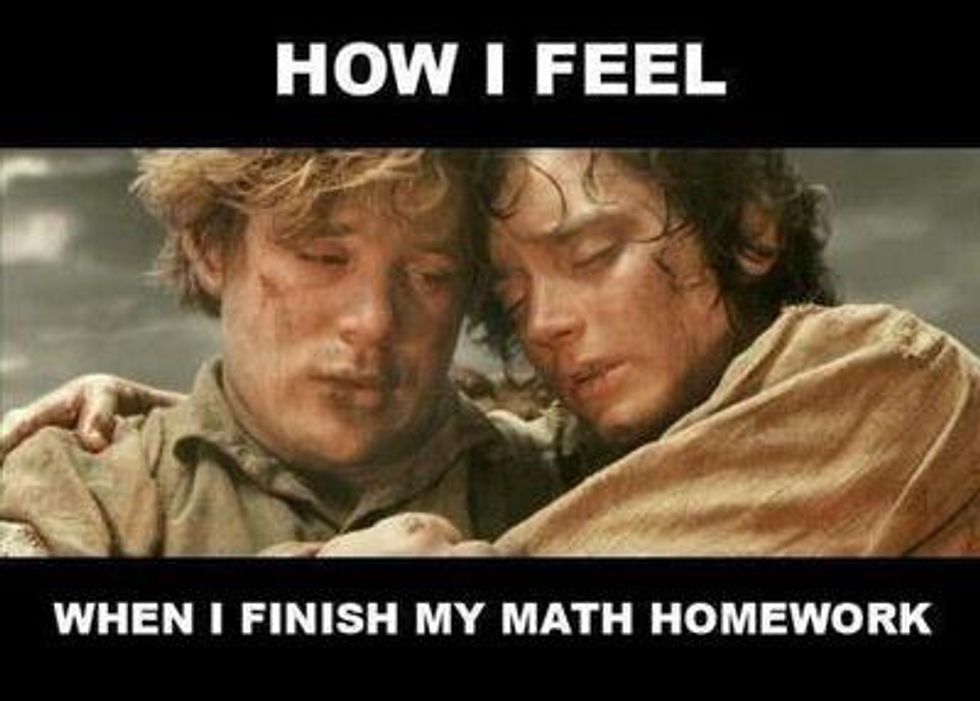 15. FINALS (...I've got plenty)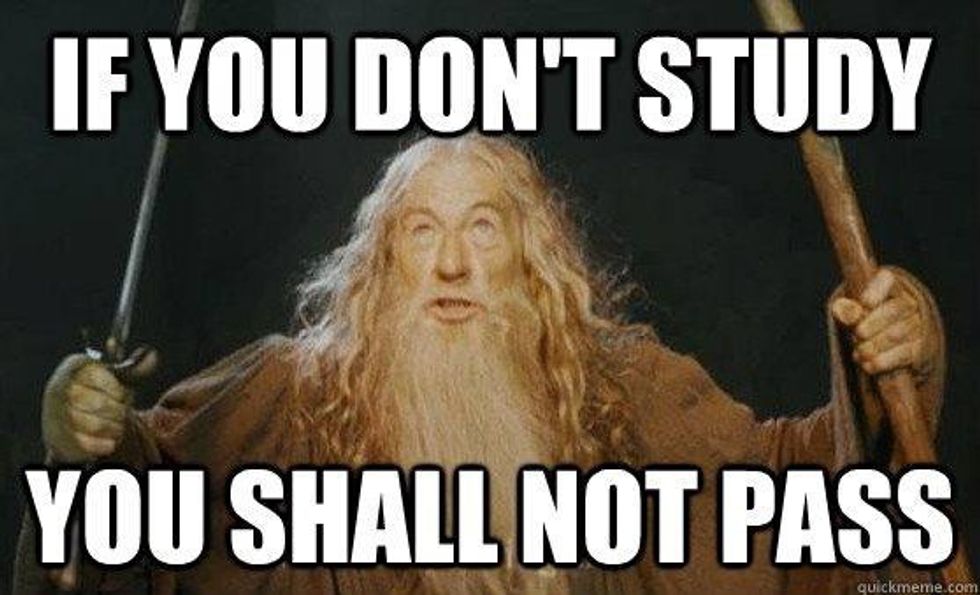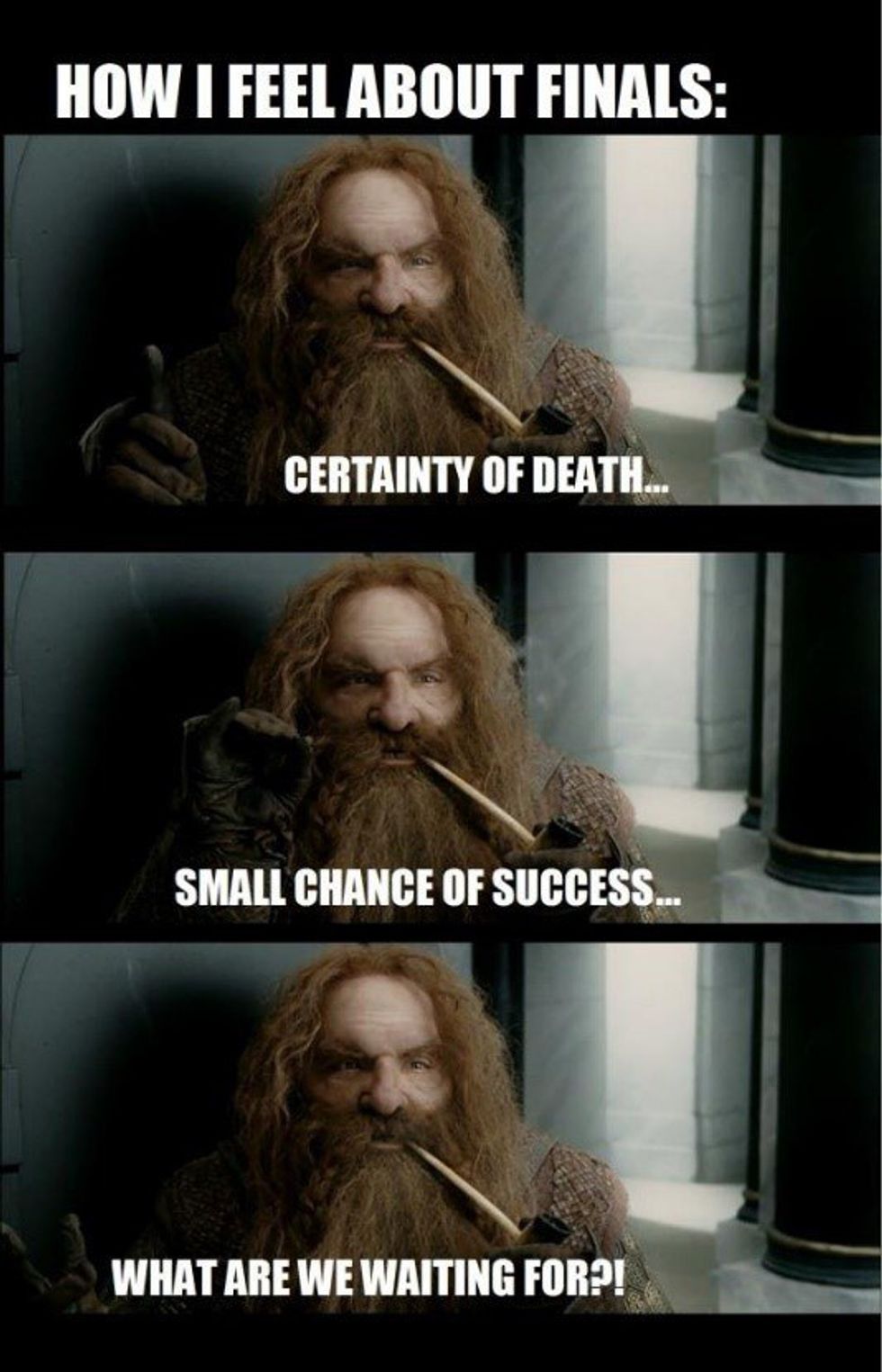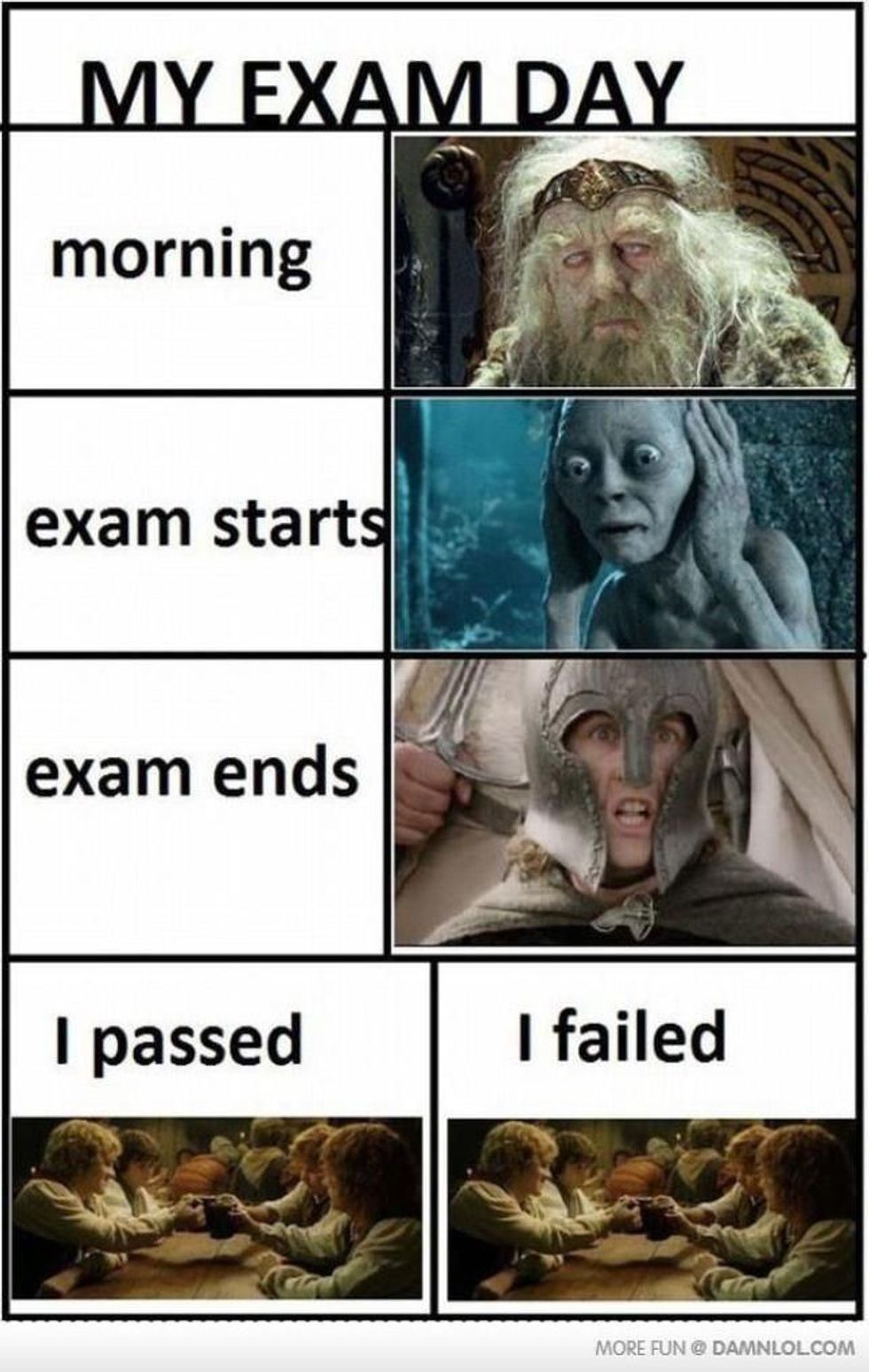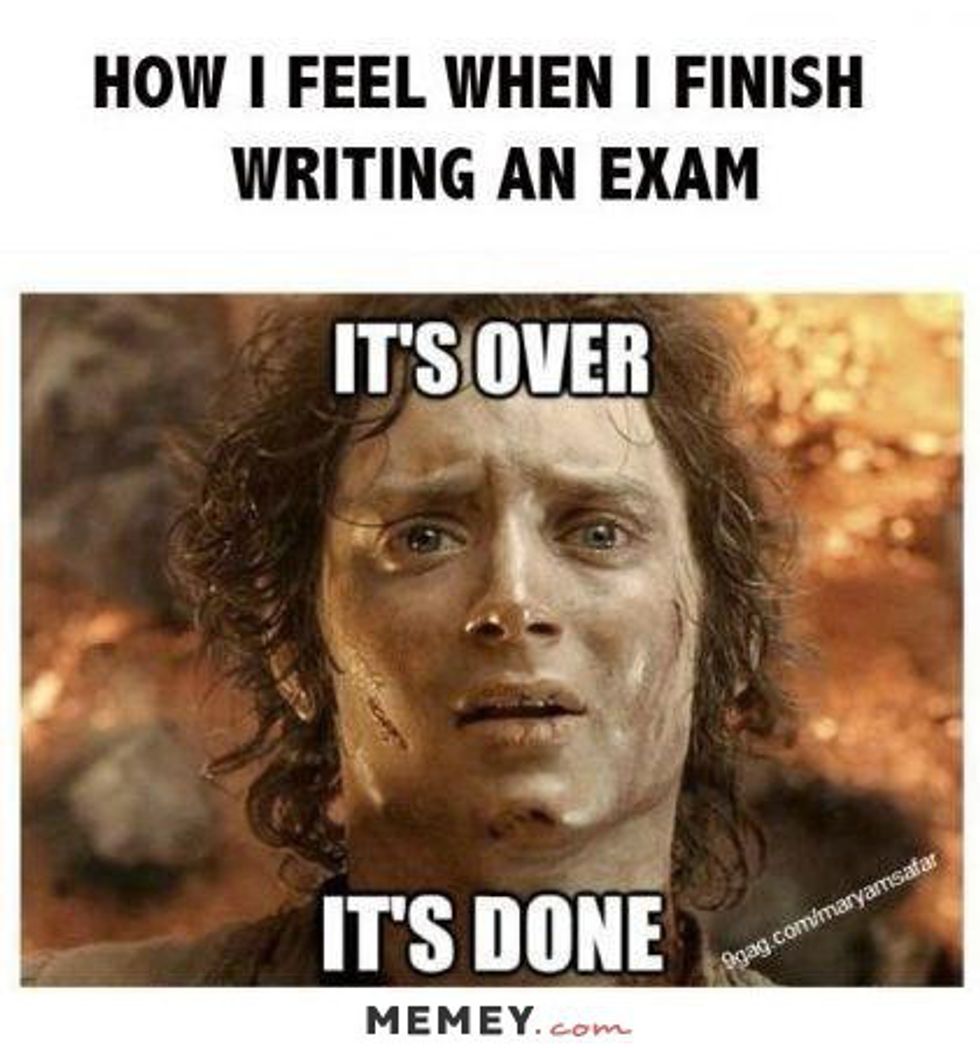 16. Celebrating with friends.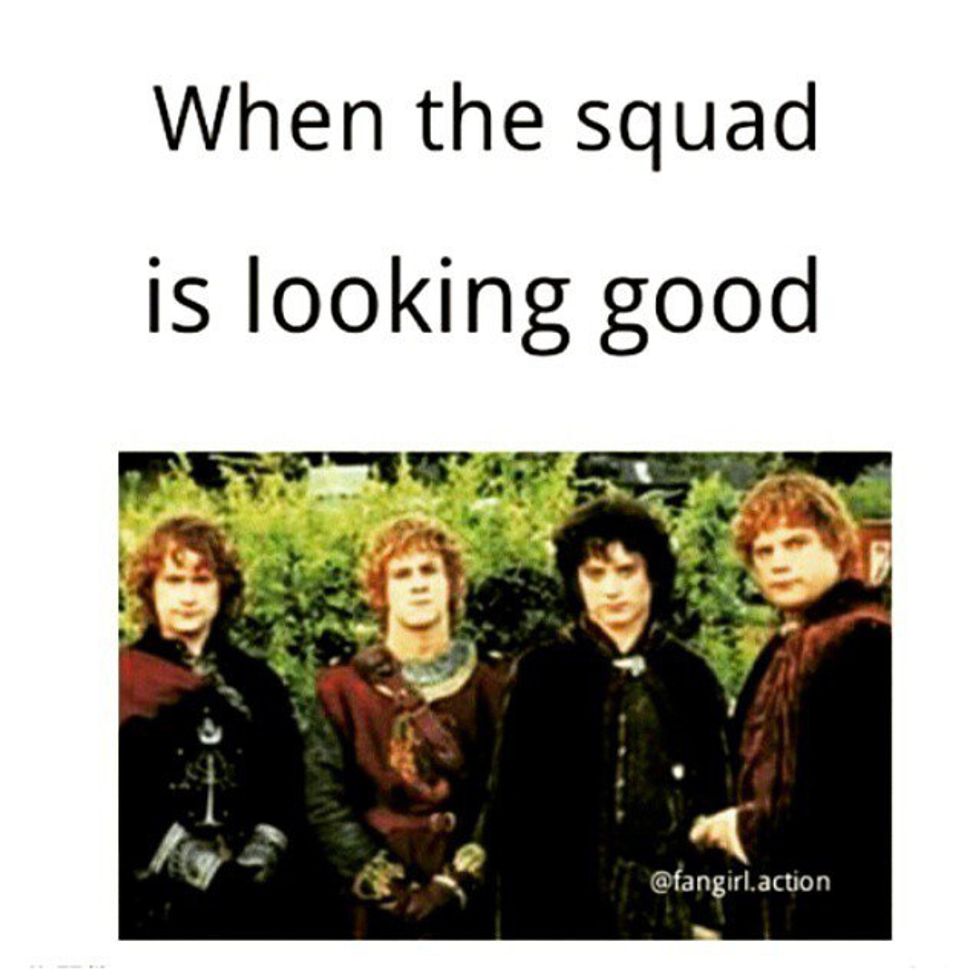 17. Semester breaks...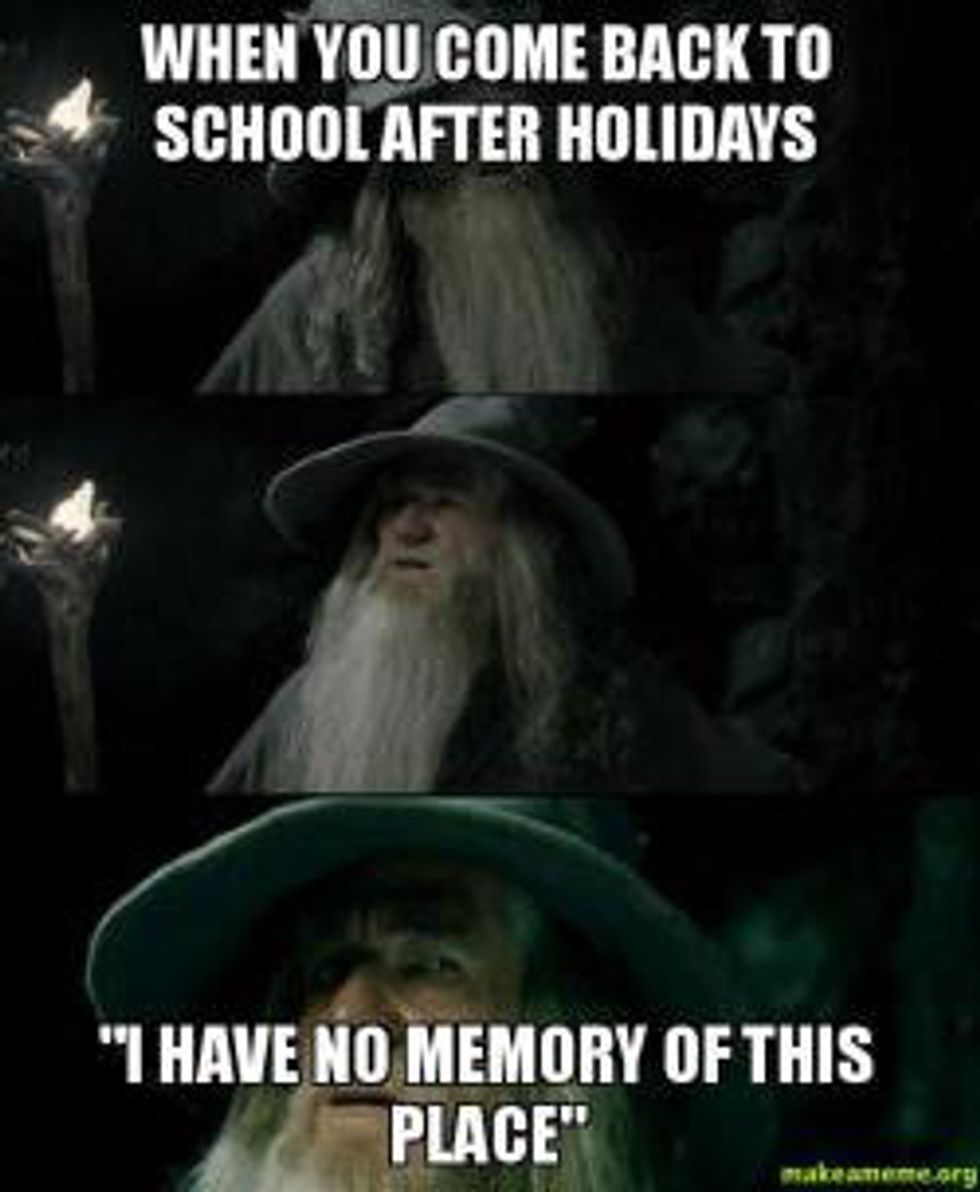 18. TGIF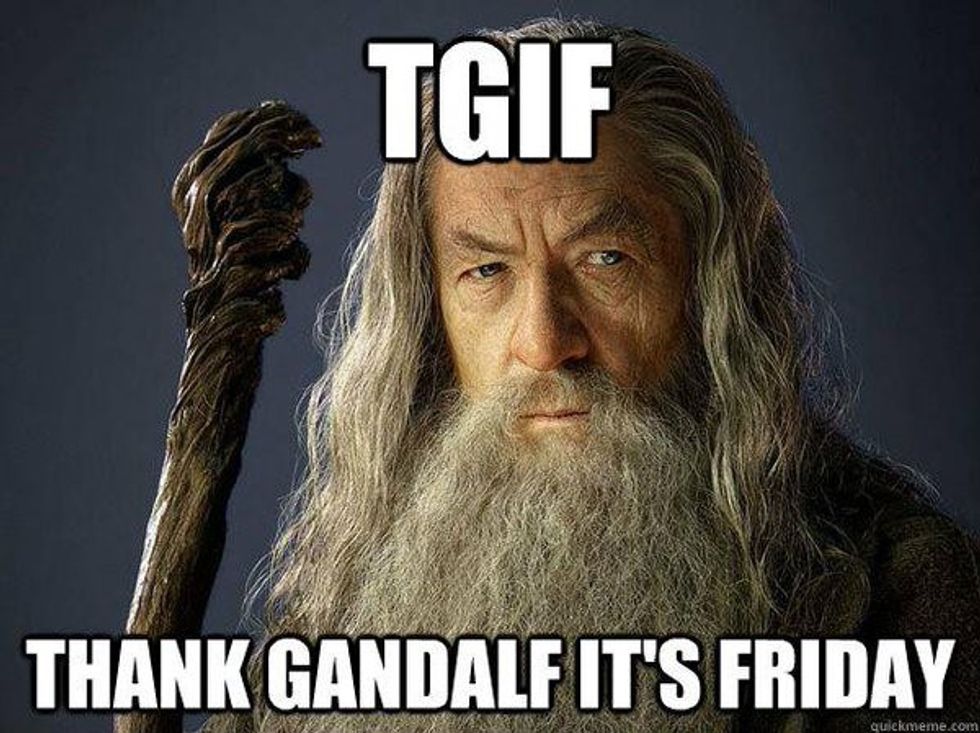 19. Graduation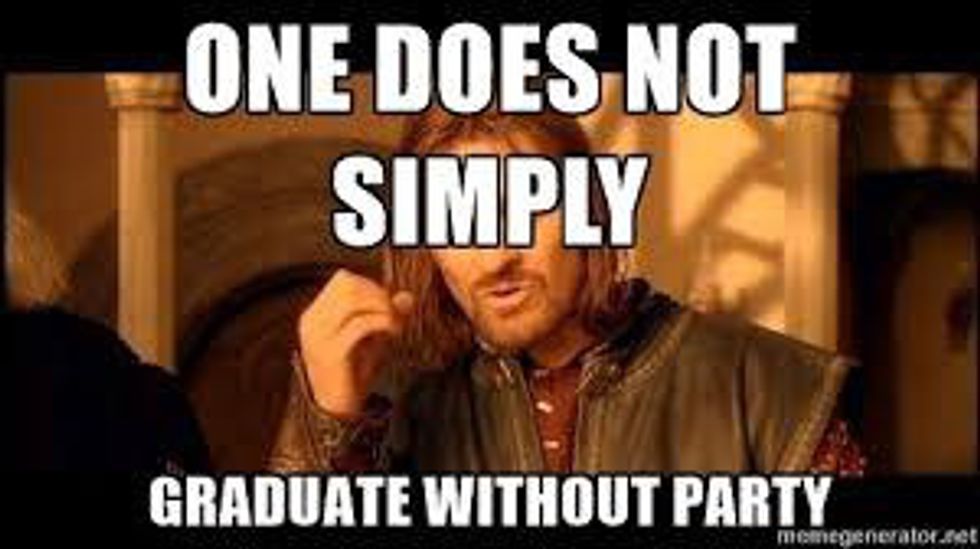 20. After college...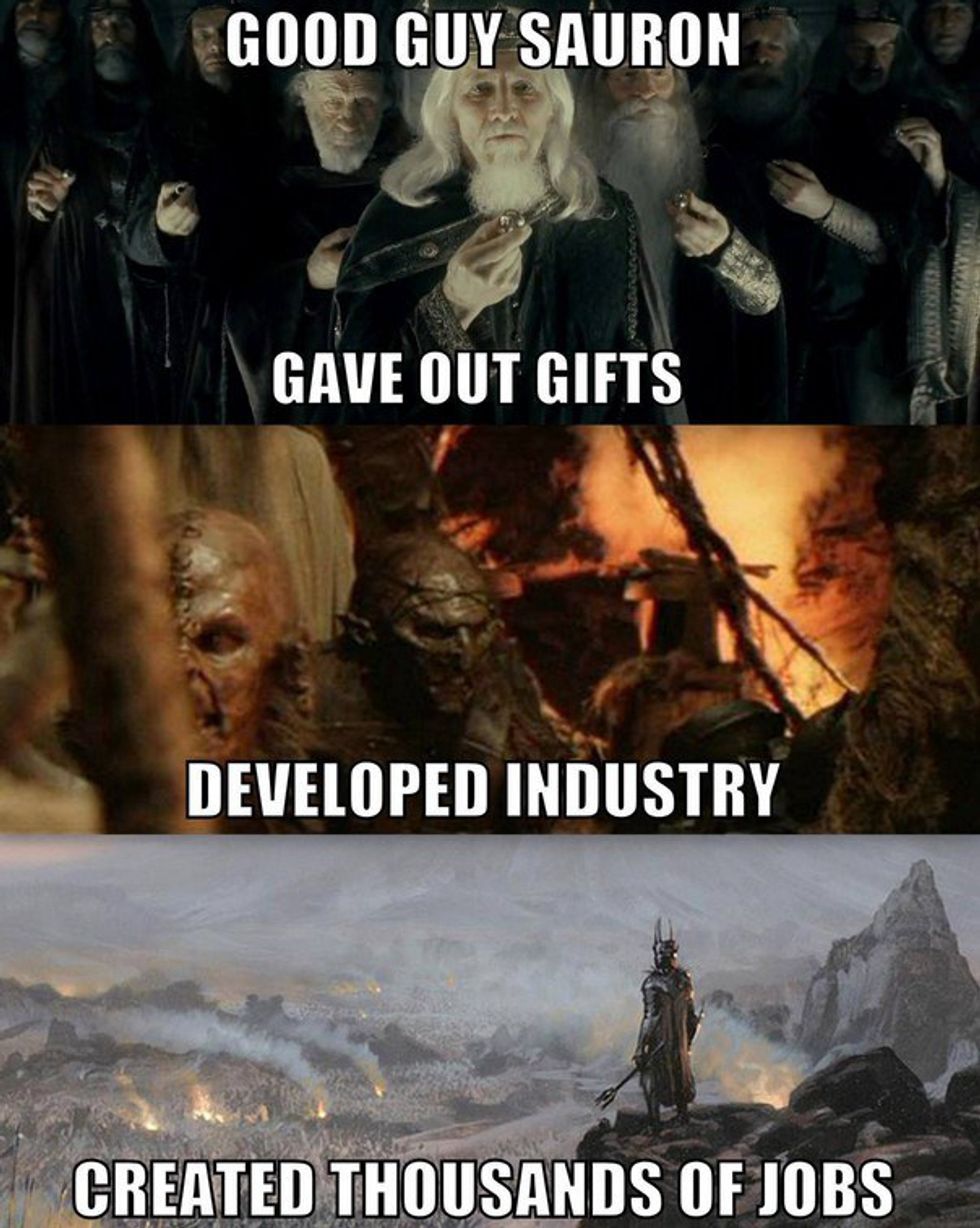 The end! Have a great semester!
***Extra***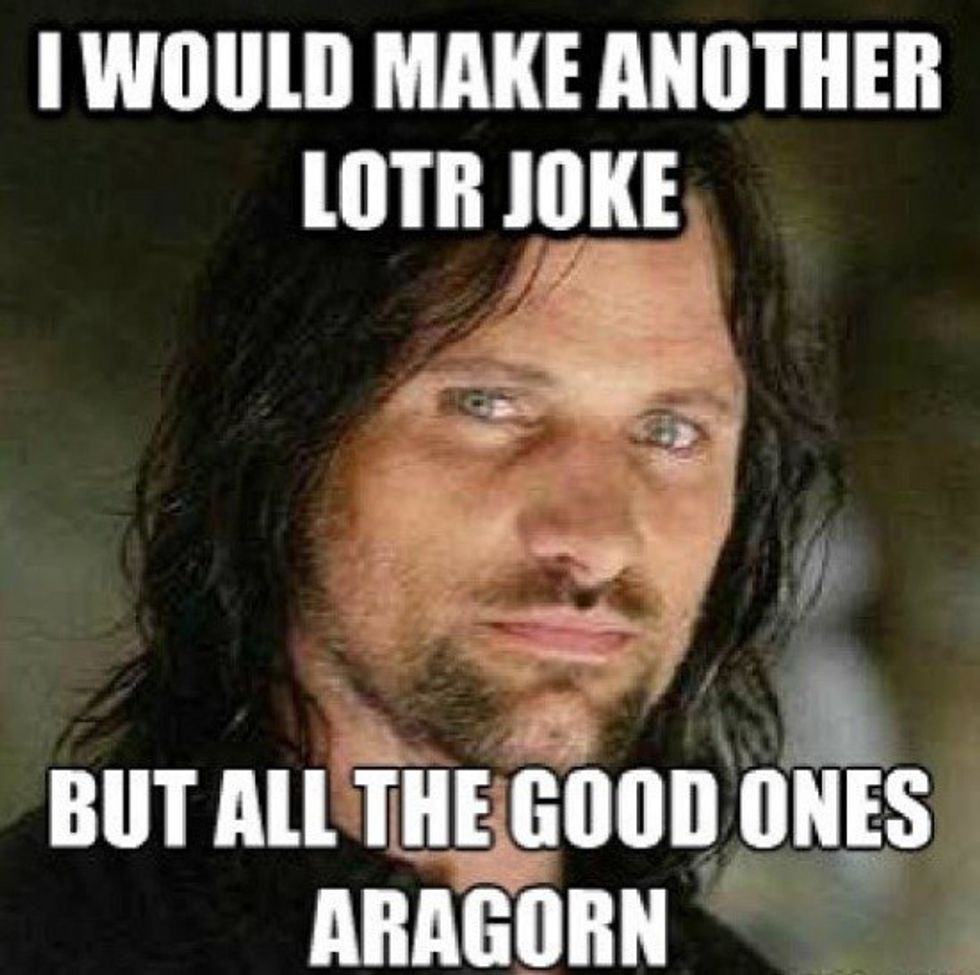 Keep Reading...
Show less
Featured
In honor of Hispanic Heritage Month, I'd like to share a few thoughts about being Hispanic in a country where it's hard to be Hispanic.
6707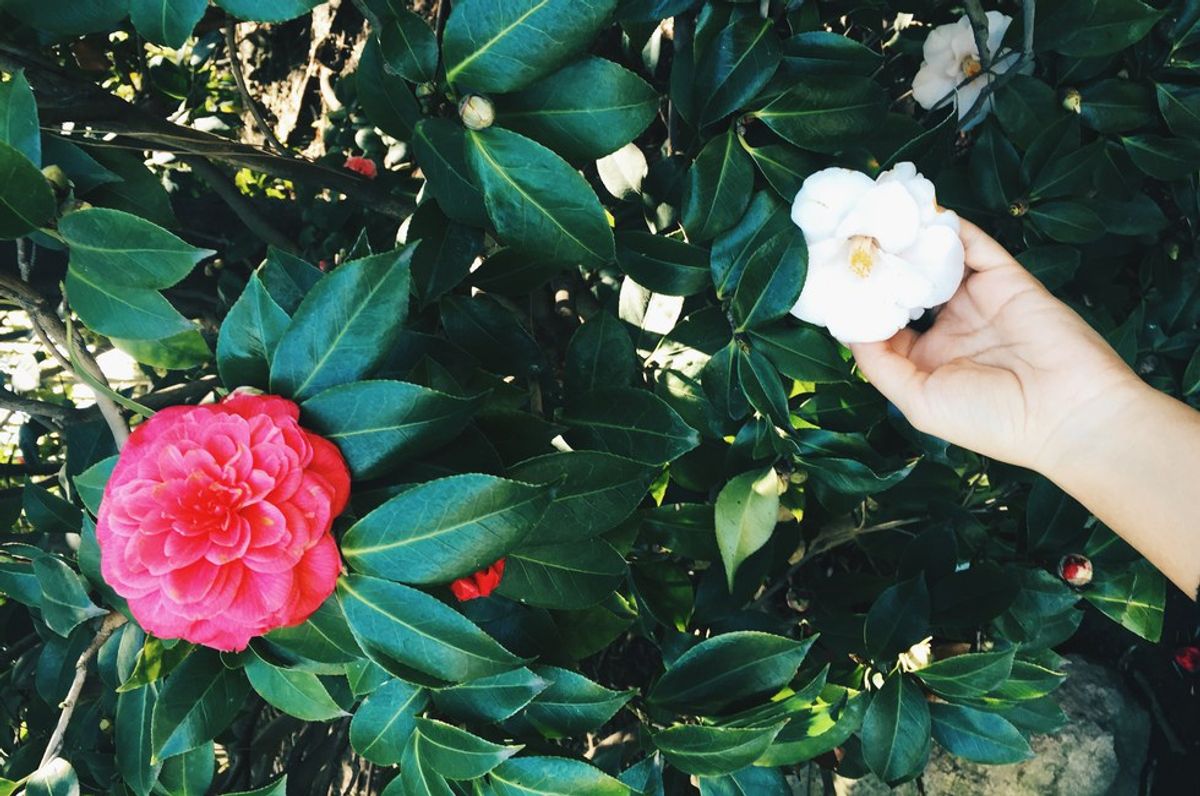 Veronika Maldonado
Just a little background information; my dad was born in Mexico, came to the U.S. as a newborn and became a citizen when he was 25 years old. My mom was born and raised in the U.S. as were my grandparents and great grandparents, but my great-great grandparents did migrate here from Mexico. I am proud to classify myself as Hispanic but there are times when I feel like I'm living a double life and I don't fit into either one.
I was raised in a Mexican-American household where I was taught to speak both Spanish and English but once I started elementary school, I lost my ability to speak Spanish altogether. I understand a fair amount of Spanish now but it's still difficult for me to hold a conversation without stumbling over my words. It didn't help that the elementary school I went to was majority Caucasian because then I started acted more American than Mexican. All of my little friends had pretty blonde hair and fair skin and I always wondered if things would have been different if I had childhood friends with long brown hair and tan skin like mine.
I thought my situation was unique but talking among my peers, so many of them also struggle to fit into both the American and Mexican lifestyle. I've realized that a good reason for this sense of isolation has a lot to do with not feeling good enough for either culture.
One of my favorite movies "Selena" (1997) written by Gregory Nava, includes dialogue that perfectly describes this issue of being Mexican-American and trying to please both cultures. Nava's script includes a scene where the character Abraham Quintanilla (Selena's father) is trying to have a very real conversation with his kids and what he says is spot on, "And we gotta prove to the Mexicans how Mexican we are, and we gotta prove to the Americans how American we are, we gotta be more Mexican than the Mexicans and more American than the Americans, both at the same time. It's exhausting. Damn. Nobody knows how tough it is to be a Mexican American."
No one is ever pleased.
I chose to attend Cal State Long Beach because it is known to have a larger diversity of students and that is most definitely true but there is still this weird sense of cultural loneliness.
My first year in the dorms, there were hardly any other Hispanics around so I always felt out of place even though the friends I made were all very welcoming. There's just something about meeting people with a similar background to yours that makes you feel connected. When I'm around my non-Hispanic friends, I speak English, eat wherever they want to eat even though I'm really craving my grandma's menudo and we only talk about topics that they're familiar with like our favorite TV shows, celebrity drama, memes, etc.
When I'm with my family or with other Hispanics, I can understand if they have something to say in Spanish, we can talk for hours about the remarks Donald Trump has said about us, and we can all appreciate authentic home-cooked Mexican food.
Now what happens when these two worlds collide? I'll tell you a little story about my most recent experience…
I love the Mexican culture I come from which is why I wanted to be part of clubs on my campus that celebrated Latino/Hispanic heritage. I am a member of The National Association of Hispanic Journalists and also the Latino Student Union. Both are amazing organizations and I am so happy to be a part of them but there are times when I don't feel I am "Mexican enough" because my Spanish isn't the best. Yes, I love being Hispanic but I never realized that wouldn't be enough and that terrified me. Thankfully, everyone is so accepting despise my level of Spanish but It's me who feels I cannot fully embrace my culture if I cannot speak the language.
If you're going through a situation similar to mine and are also asking yourself "Where do I fit in if I'm exactly in-between two cultures?", just know that knowledge is power. The more you know about where you come from, the more you will feel connected to your roots. Call your grandparents and ask them about a historical event they will never forget.
When your mom's cooking a recipe she learned from her mom who learned from her mom, let her teach you. Learn all that you can about what your family went through to get you to where you are now so that when you do feel lost, you will always be reminded that you are exactly where you belong.
Keep Reading...
Show less
Featured
It's not you, it's me.
5013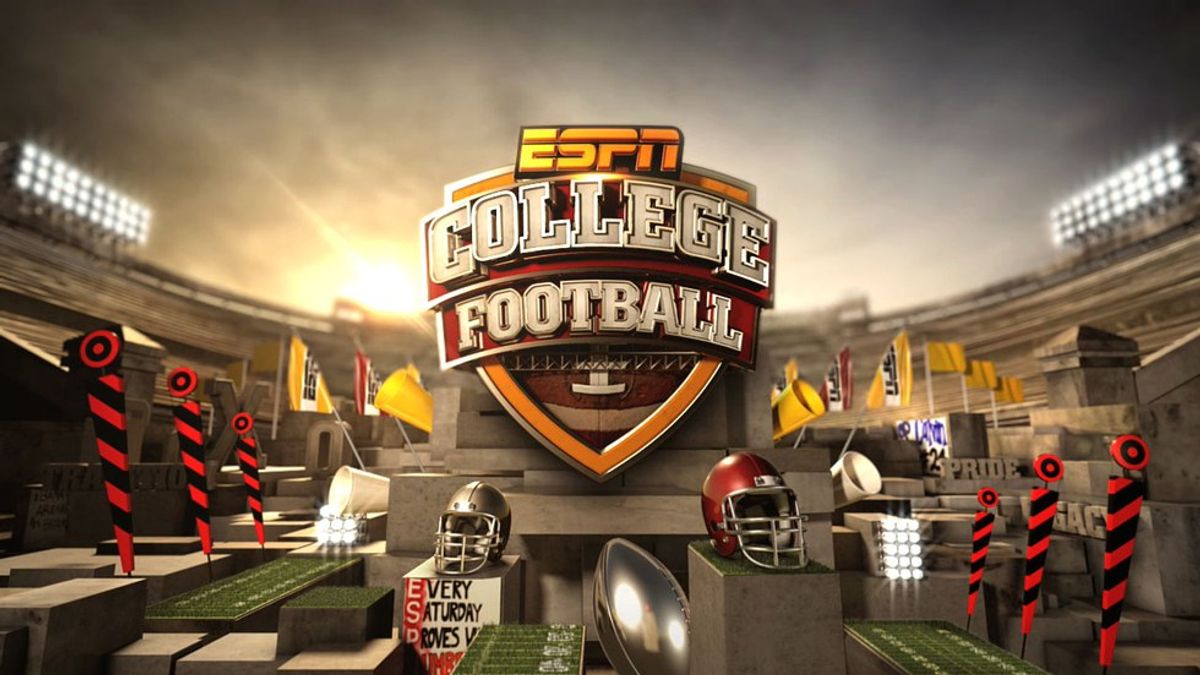 google
Hello. It's me. As you know, our relationship with each other is something I cherish very much. We have laughed together, cried together, and made some unbelievable memories. I can even remember the first time we met and I heard your roar consume the air. You were my first love and I appreciate everything you have done for me.
But...
I have to get some things off my chest, so I wrote you a letter to better express how I feel. We haven't seen each other in a week and it's starting to affect me. It's not like us at all to go this long being apart.
Because I have not heard from you since last Monday, I feel it is appropriate that we take a break. It does not have to be a long break, but I think we can agree it would do us both some good. We can both use this time to focus on some other things and make sure we have our priorities in order.
I myself will spend the time we are apart focusing on my grades. I am not blaming you, but there is an odd pattern I have noticed, and it seems that my grades are lower when our time is spent together. Again, not blaming you, but that correlation of lower grades and our relationship is a little too coincidental.
While we are on a break I can also start that workout regimen I have been trying to get into. Whenever I am off for the weekend and I want to get out of the house to get some exercise, all you do is pull me back inside and force me to sit on the couch and do nothing. What we have is special, but this break we are taking will be good for me, and my health, as well.
My bank account will be grateful of this break, too, because (and I hate to say it) you are expensive. I can take this time to work on raising funds for when we decide to give this another shot. For both our sakes, you know next time will be way more enjoyable if I have more money to spend on us. Let me save up some money and I promise we will use it for more great moments together.
I love what we have and what our relationship is about, but you really do need to accept that we are taking a break. I can promise you right now we will be together again, but in order for that to work, this break has to happen.
Know that I will miss you every day as I work to focus on other things for now. I am doing this for you, but more importantly I am doing it for us. I'll see you soon.
Sincerely,
Mason
Keep Reading...
Show less
Subscribe to Our Newsletter