So it's the Holiday season, you're all curled up on the
couch and it's time to pop in your favorite Christmas movie! From classics to
brand new flicks, there is no shortage of feel good, warm and fuzzy Christmas
movies to watch with hot chocolate in hand. Just in case you're like me, and
love a good list of anything, here is a good look at all my personal favorite Christmas
movies to watch this week!
The Holiday: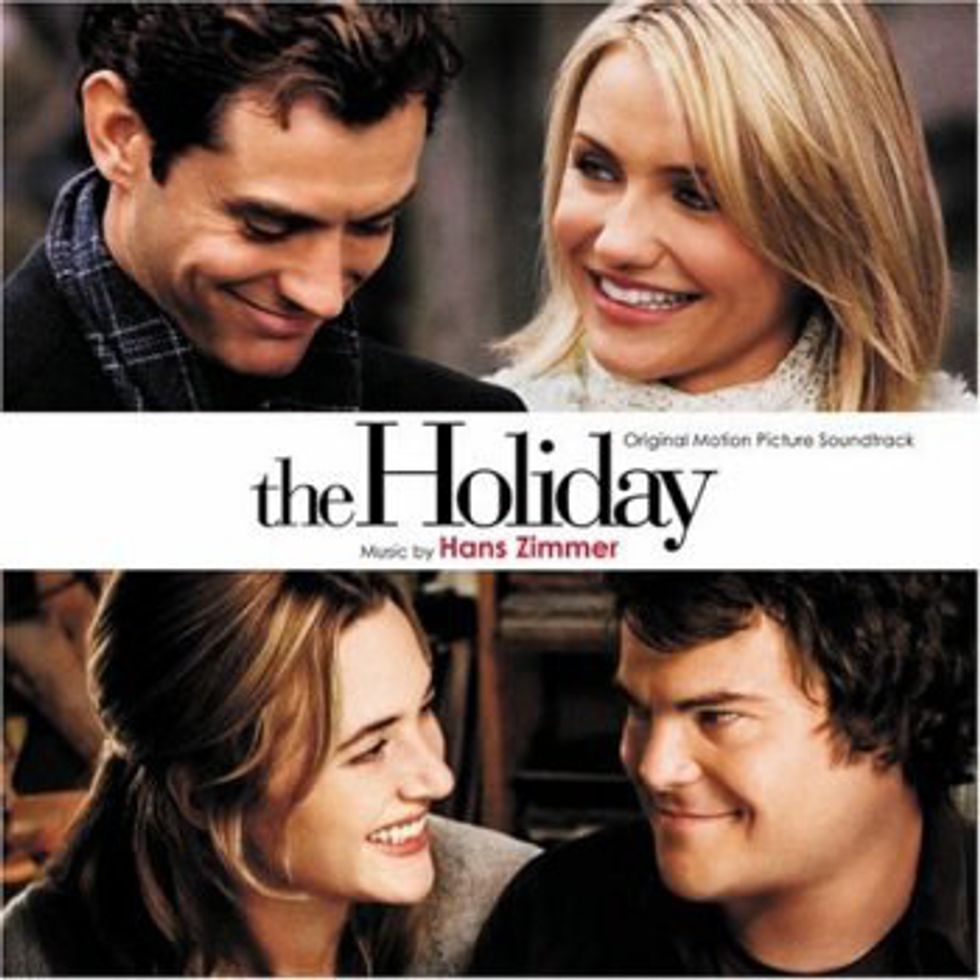 The Score for this movie is what makes the movie (in my humble opinion). Of-course it is a great movie, but the music is so beautiful and matches the storyline so well. It may just be me, but it seems like less movies are made with great music as time goes, but this is not one of them. And then Jack Black and Jude Law, goodness gracious, what a perfect pair for leading ladies such as Cameron Diaz and Kate Winslet. Definitely a feel good movie for the holiday season!
The Preacher's Wife: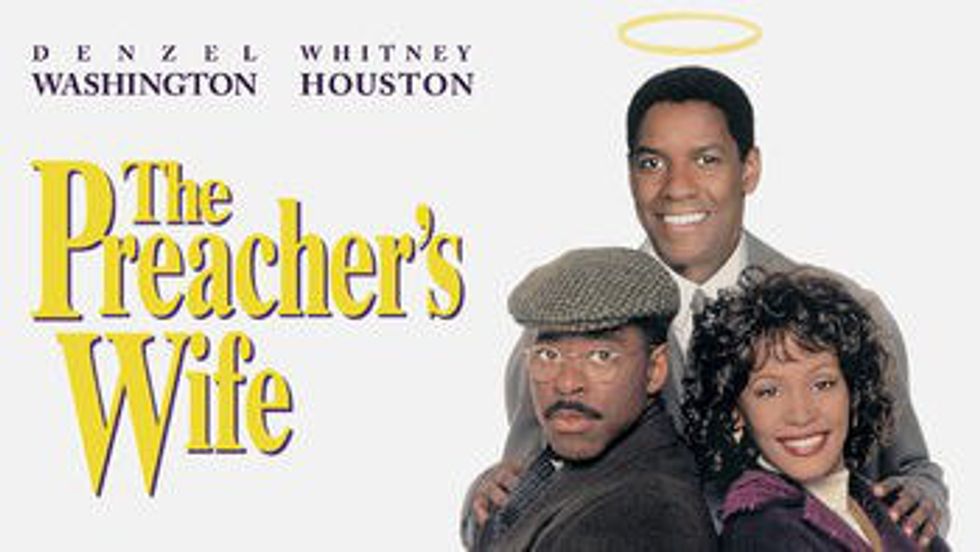 Not only does the movie include one of the best versions of Joy to the World that you will ever hear, but it has Denzel Washington and the late Whitney Houston. Such a powerful Duo for this remake of the movie The Bishop's Wife. Originally done in 1947 by Cary Grant and Loretta Young, the new 1996 version flares up the drama and picks up the tempo with a new spin.

The Santa Clause: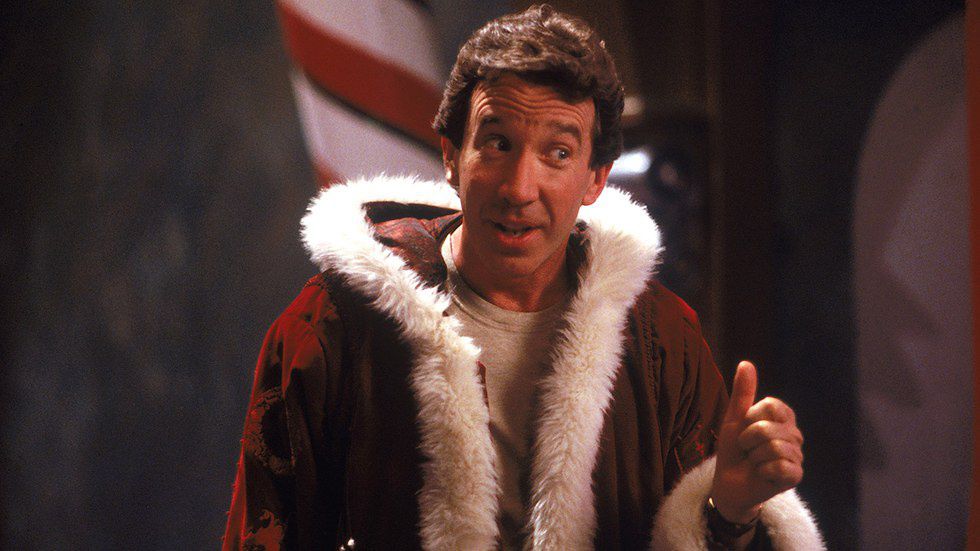 I'm a big Tim Allen fan, so this movie has always been one of my favorites! As in most cases, the first one of these movies is the best. There is something so innocent and cute about all the little elves running around the North Pole. I love the Christmas movies that are just adorable and fun, like this one.
The Polar Express: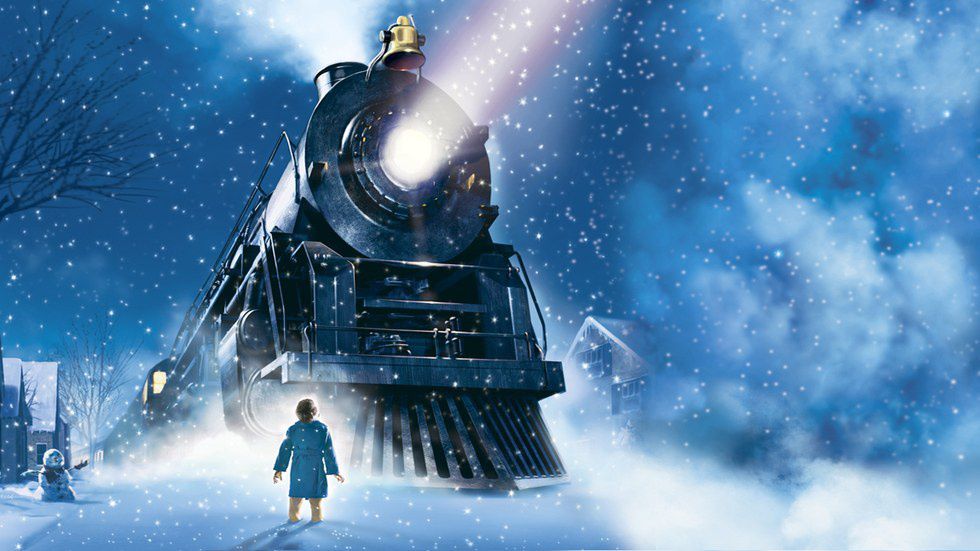 This movie is one that I could have on every night leading up to Christmas, and I don't think I would tire of it. The creativity, wonder, and suspense put in such a magical Christmas movie is my absolute favorite. It really is mesmerizing! Fun fact about this movie is that the music was done by Alan Silvestri and was directed by Robert Zemeckis, who worked together to make the Back To The Future movies. In case you're familiar with the third Back to the Future, there are definitely a few similarities in the train scenes that I just love to geek out on.
Meet Me In St. Louis: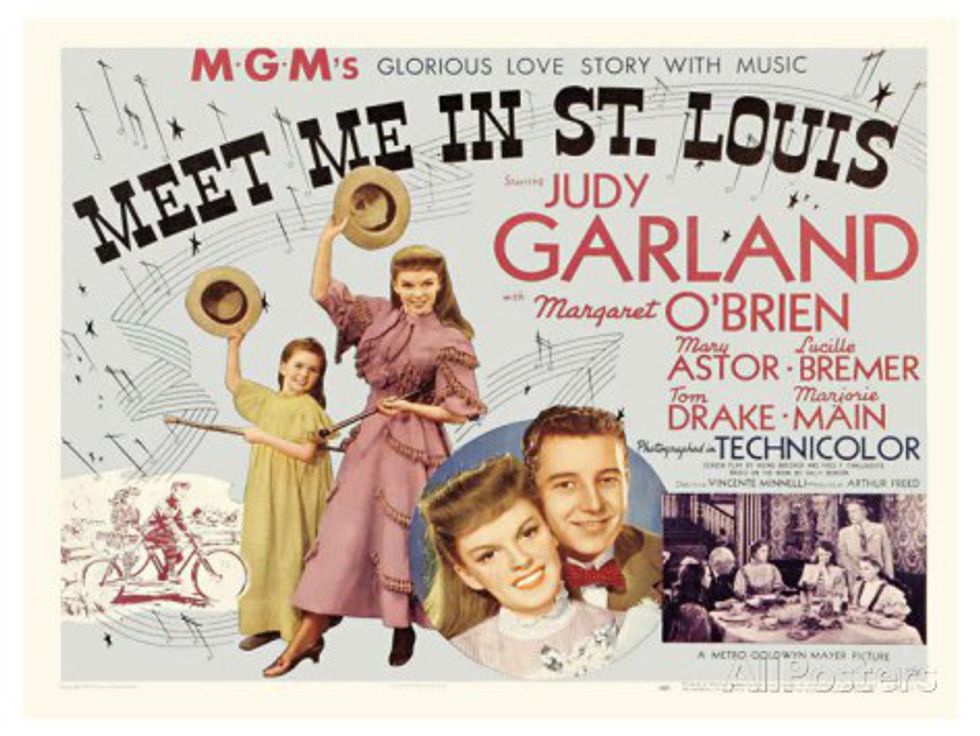 Only the cutest Christmas movie to ever exist, Meet Me in St. Louis has romance, comedy, and drama all in one package. It's an old classic movie about a family in transition but goes through each season of the year and leads up the World's Fair that took place in St. Louis in the year 1904. It was a different world back then, but it's such a good movie to cozy up on the couch with.
It's A Wonderful life: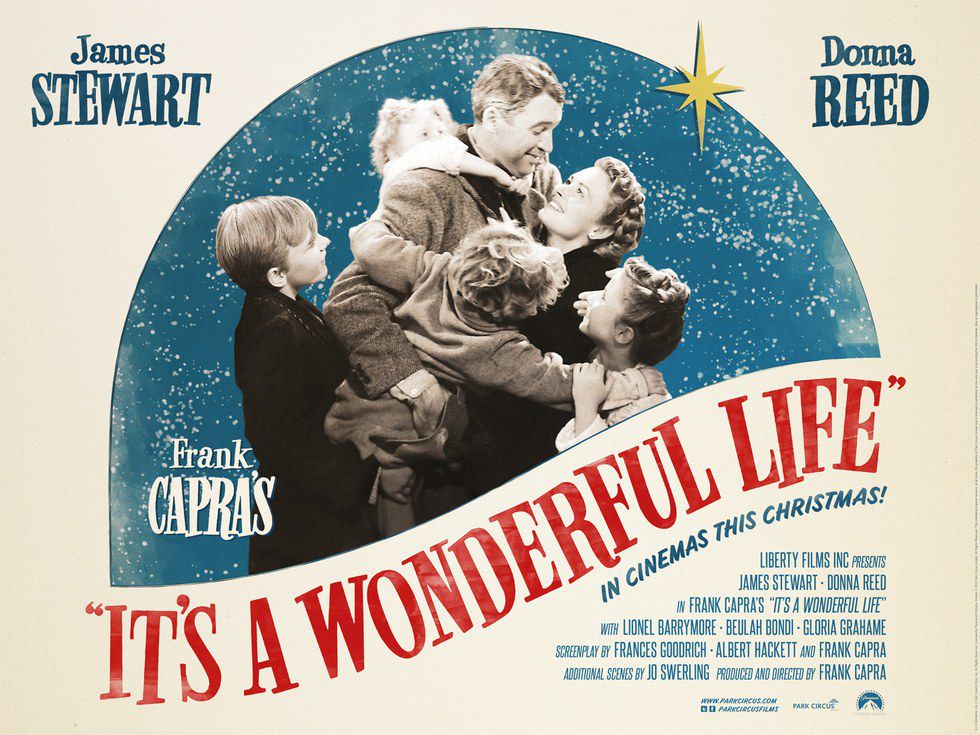 Speaking of old classics, you can't have a Christmas movie list without It's A Wonderful Life. Perfect pairing of actors, feel good story about life and struggle, and then a Christmas miracle as (spoiler alert) George Bailey gets a second chance at the life he wanted to throw away. You can't go wrong with this traditional Christmas movie.
Miracle on 34th Street: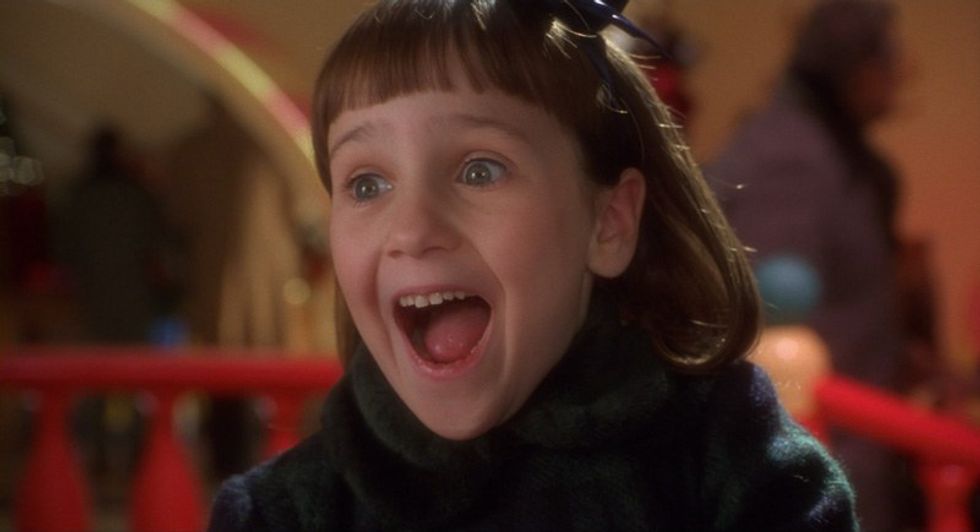 The 90's made some good Christmas movies. One of my favorites from that decade was the remake of Miracle on 34th Street. The sweet little Mara Wilson steals the show with this one and has all the cheese that a corny Christmas movie should have as her Christmas wish comes true.
Home Alone: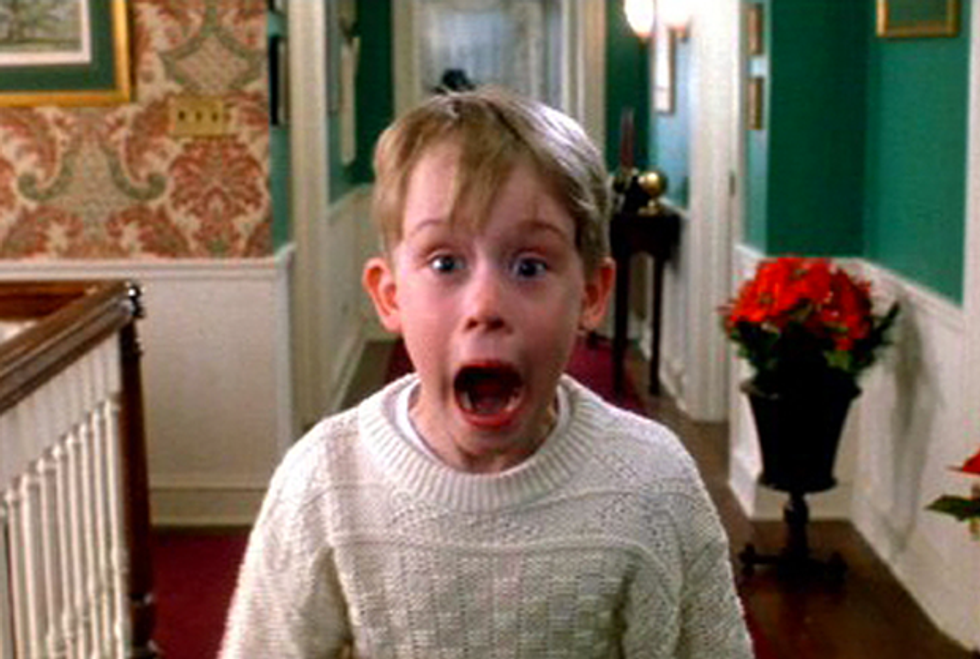 Another good one from the 90s, also produced by John Hughes, was the tale of poor Macaulay Culkin getting left behind on Christmas vacation. How a family leaves behind one of their own, I'm not sure, but in a family as big as the McAllister's it doesn't seem so difficult. It is definitely a fun, chaotic, Christmas movie to get a good laugh at.
Charlie Brown: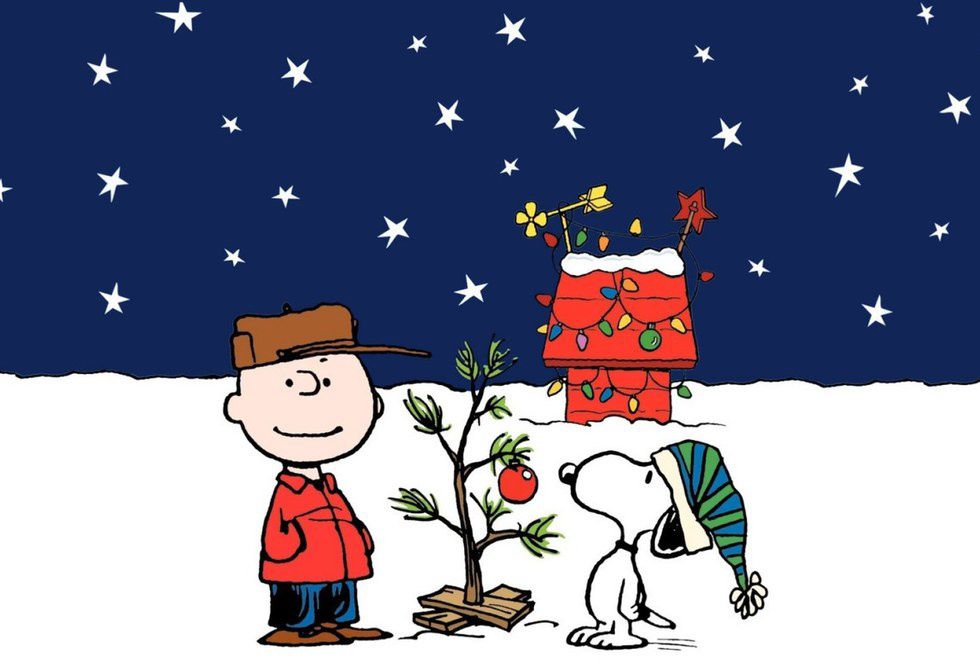 Let's not forget the ultimate classic Charlie Brown! One of my favorite illustrations of the Gospel by far comes from the scene where Linus leaves behind his blanket and explains to Charlie Brown that the true meaning of Christmas is the Savior of the world being born! The cheery music and sweet characters are irresistible in this Christmas favorite.
There are a number of other Christmas classics worth
watching this Holiday season, but I hope you've enjoyed my take on some of my personal
favorites. Merry Christmas to you and yours!