The Clash were, without question one of the best acts of the 20th century. They're more widely regarded as a punk band, though; their new wave output, less recognized, deserves as much attention as "White Riot." I ranked their albums, with this in mind.

6. Cut the Crap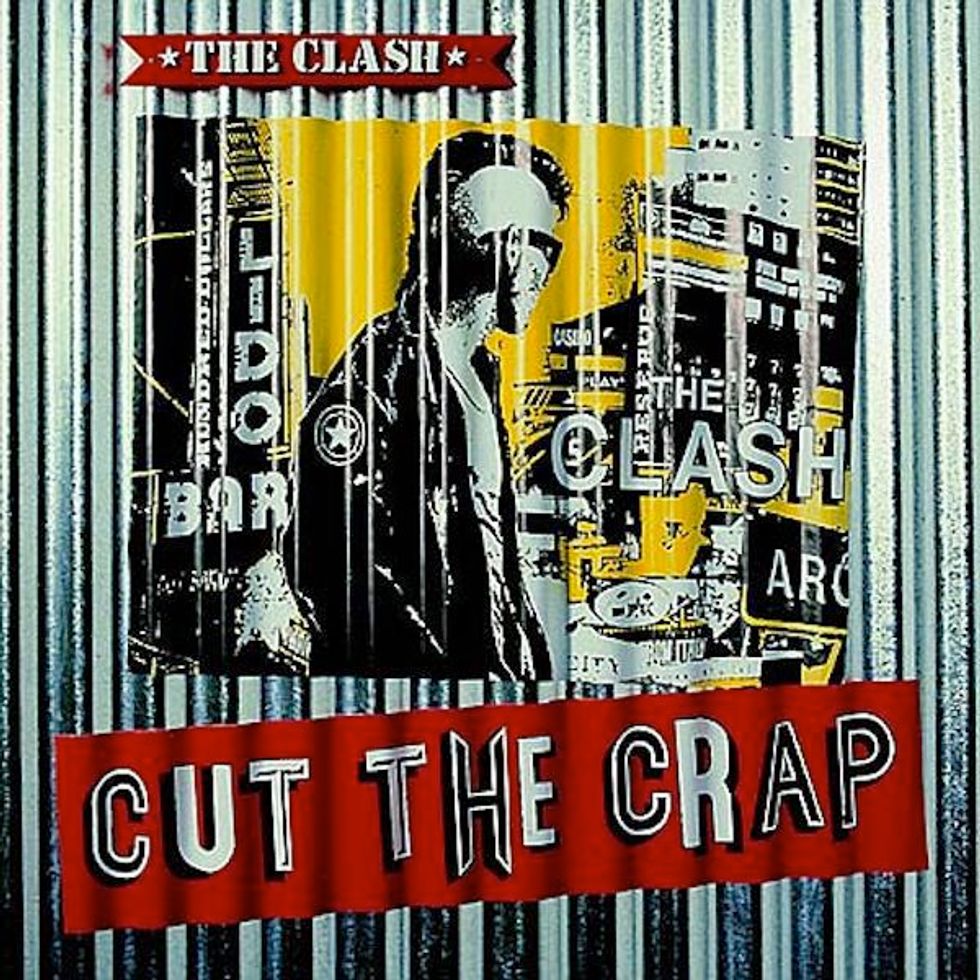 I don't have to explain this. It's bad, objectively bad. Next album.
5. Give 'Em Enough Rope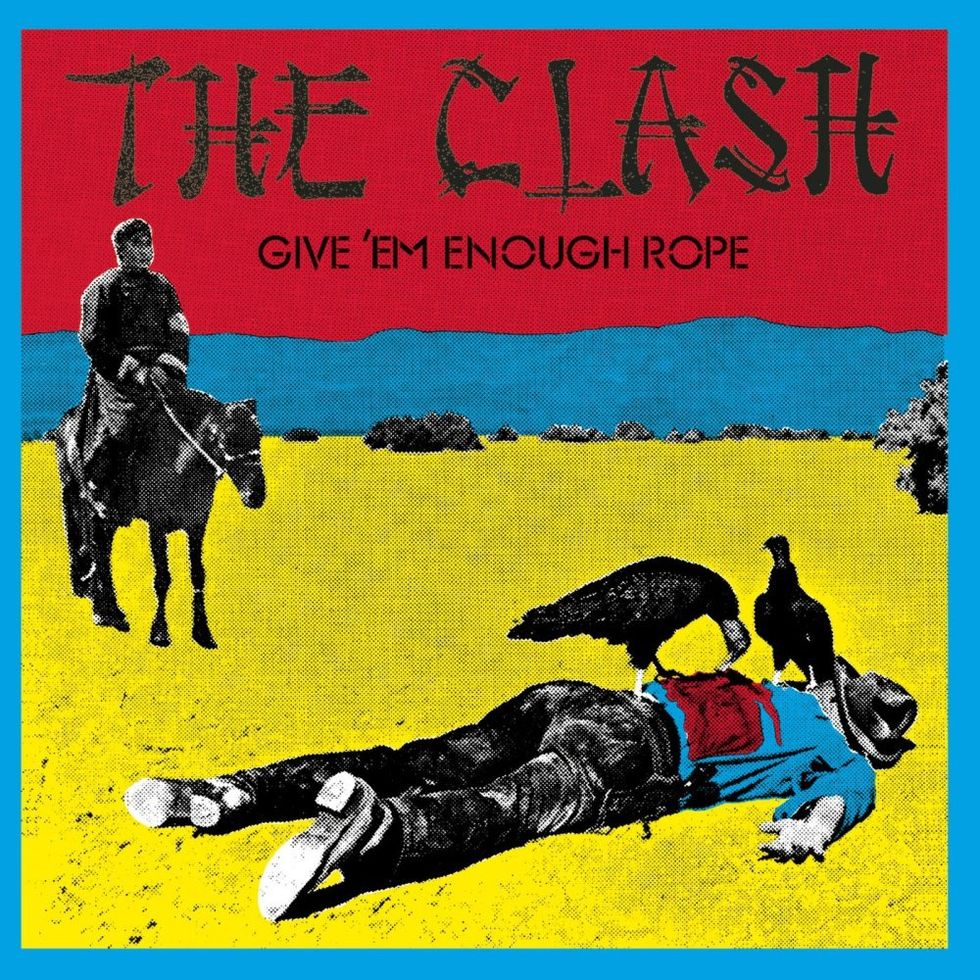 There's a significant increase in quality from Cut the Crap to this. This is by no means a bad album - it's just their most middle-of-the-road. Save for "Safe European Home," one of their best pre-London Calling rockers, everything here suffers from normalcy. Normalcy is much better than mediocrity, though; it's all worth listening to. "All the Young Punks (New Boots and Contracts)" remains a scathing indictment of punk-poseurs, and "Julie's Been Working for the Drug Squad" is a great dry run of the strutting rockabilly sound that Joe Strummer loved so much (and would later perfect).
4. The Clash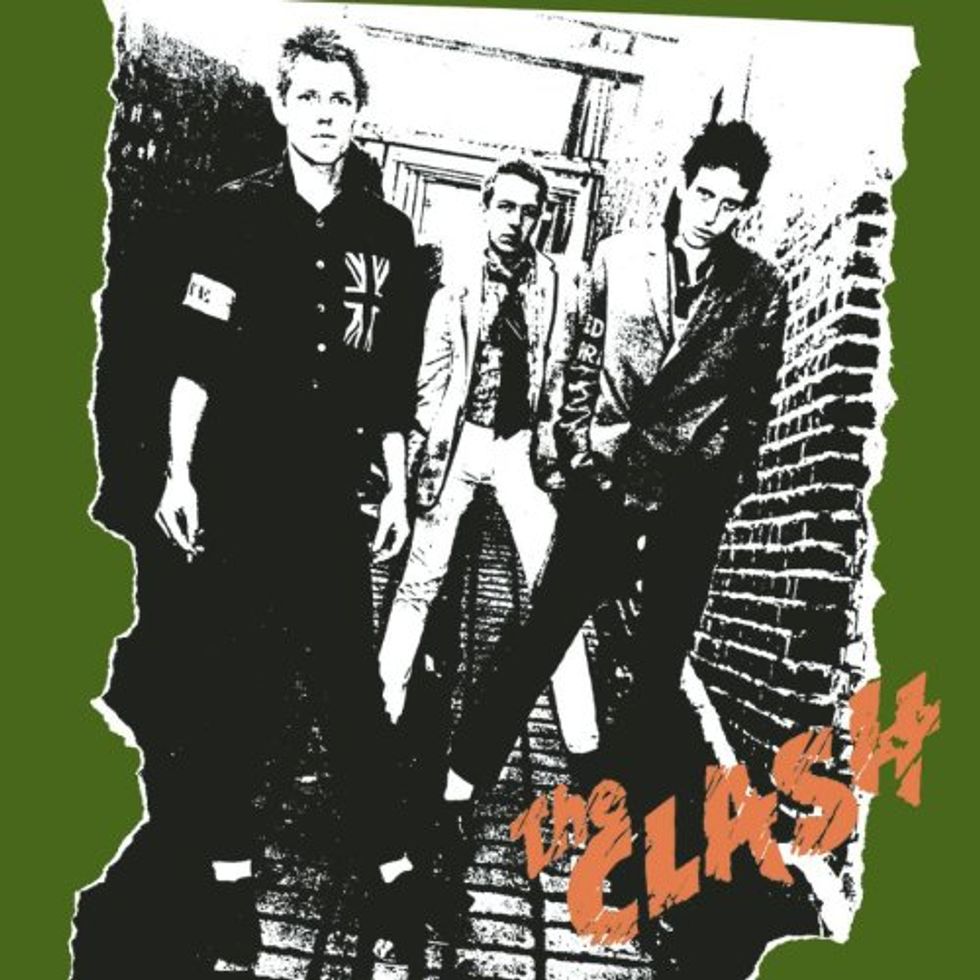 Remember John Cusack's protagonist from High Fidelity and all of his meticulously crafted music lists? He may have been a narcissistic asshole, yeah, but he had some good taste. His favorite track one, side one was the Clash's "Janie Jones," off their self-titled debut. Great choice - not only is it a straight-up two-minute British punk classic, it's a perfect exemplar for the rest of the album and all of its shouty working class anthems of boredom and discontent. Joe Strummer's love for straight-from-Kingston reggae and rocksteady also began here, with the laid-back take on legend Junior Murvin's "Police and Thieves." The US version is even better, with its inclusion of a generous handful of their best early singles; "(White Man) in Hammersmith Palais" is a masterful blend of reggae and punk, and "Complete Control" is to 70's punk what "Louie Louie" is to 60's garage rock.
3. Combat Rock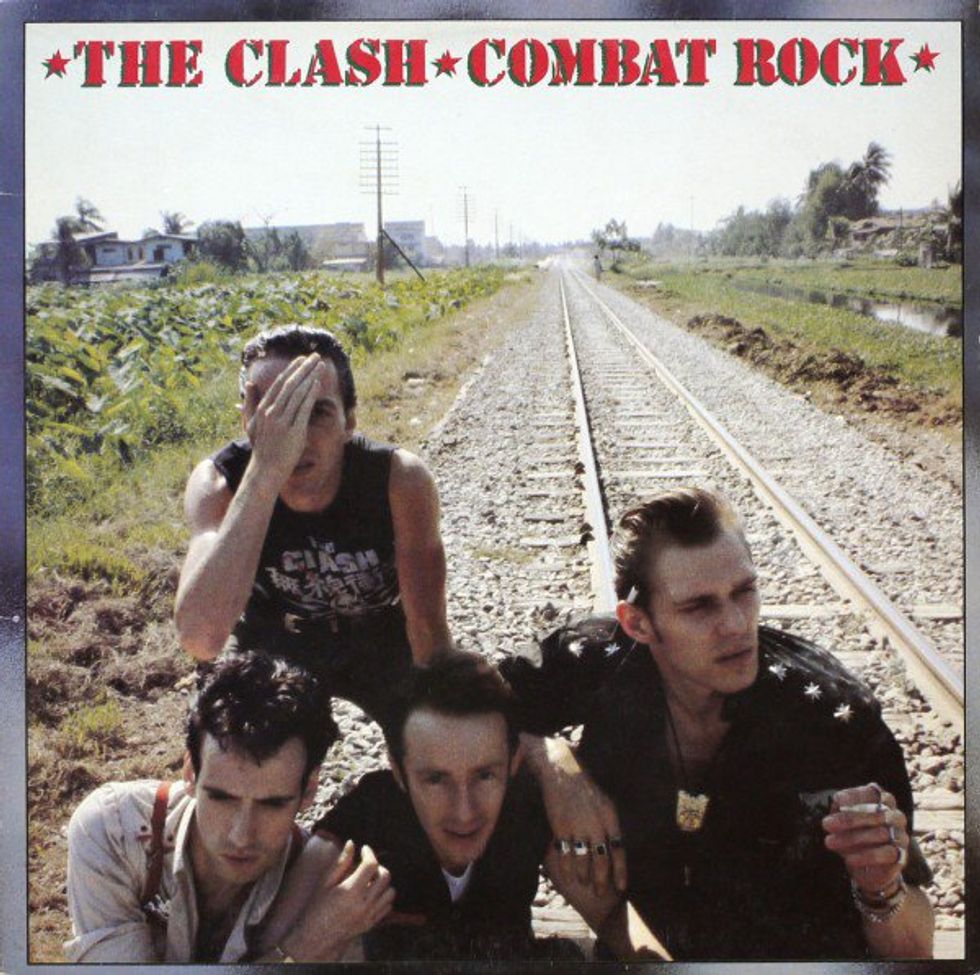 I'll be damned if this isn't the most outright fun new wave record to come out of the early 80's. After the polygenre adventure the group undertook with Sandinista!, they (thankfully) decided to continue down the path formed in the ground by the mutant disco of "Ivan Meets G.I. Joe" and the jangly, funk-tinged post-punk of "The Call Up." The result was this, a much more slimmed down and focused effort than its predecessor, with an emphasis on danceable grooves and aural oddities. You've undoubtedly heard its two biggest hits before; "Should I Stay or Should I Go" has long been a staple of 80's new wave radio (and has recently enjoyed a resurgence in popularity to due its inclusion in Stranger Things). "Rock the Casbah" is arguably just as iconic; it's damn near impossible to hear its chorus of "Sharif don't like it / rockin' the casbah, rock the casbah" and not belt it out along with Mick and Paul. There's much to be found beyond these two singles, though - "Know Your Rights" is a zealous, acerbic 3-minute piece of anti-totalitarian satire, and "Red Angel Dragnet" is memorable for its spirited recitations of dialogue from Taxi Driver over an earworm bassline. Dig even deeper and you'll hear beat poet Allen Ginsberg reading poetry.
2. Sandinista!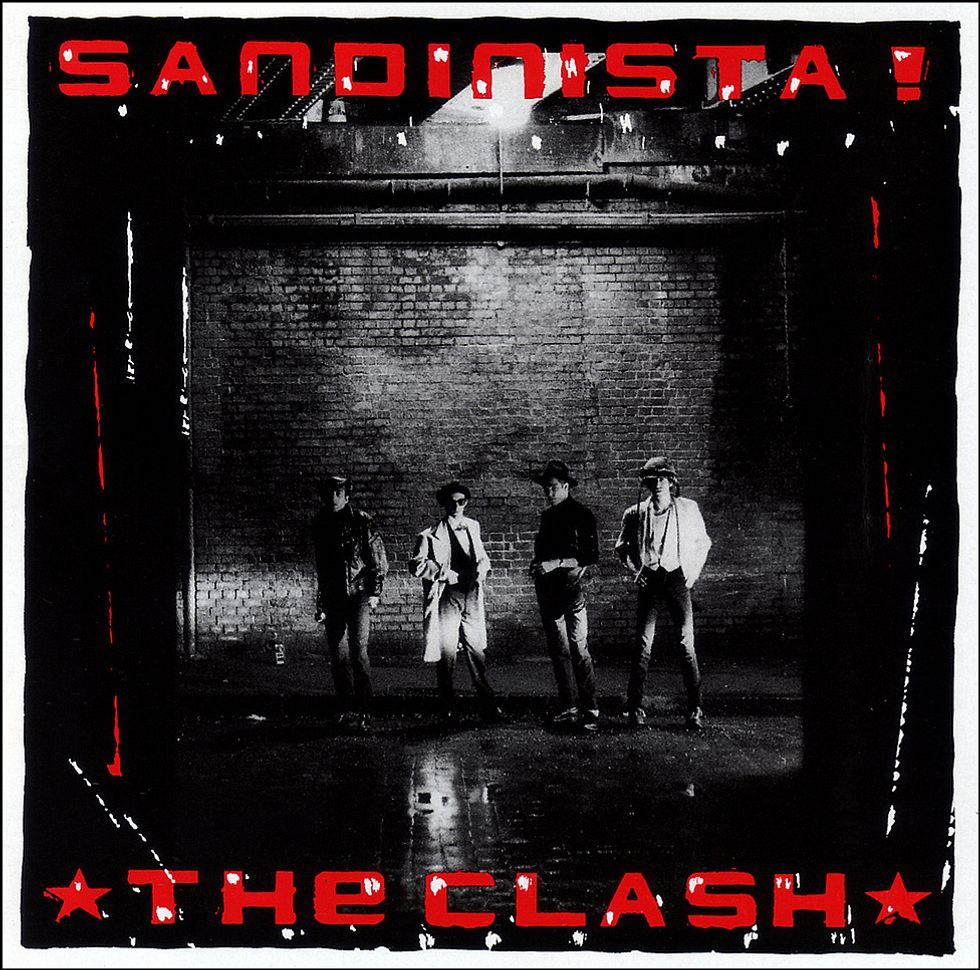 At almost two and a half hours with 36 (!) tracks, this record (or, rather, three records) is daunting, to say the least; best described as a beautiful mess. It's also very much unfairly maligned. Amid the genre experimentation of their American new wave contemporaries Blondie (who were playing with reggae on "The Tide is High" and with funk rap on "Rapture" the same year), the band decided to go out on a limb and toy around with everything - there's gospel, rap, waltz, dub, calypso, country, musique concrète. It's ridiculously indulgent, but I mean, they earned the right to be indulgent. Their approach of "throw everything at the wall and see what sticks" obviously doesn't always work ("Mensforth Hill," "The Sound of Sinners," most of the last two sides) but when it does, it's wonderful; look at "The Call Up" and "Lightning Strikes (Not Once but Twice)."
1. London Calling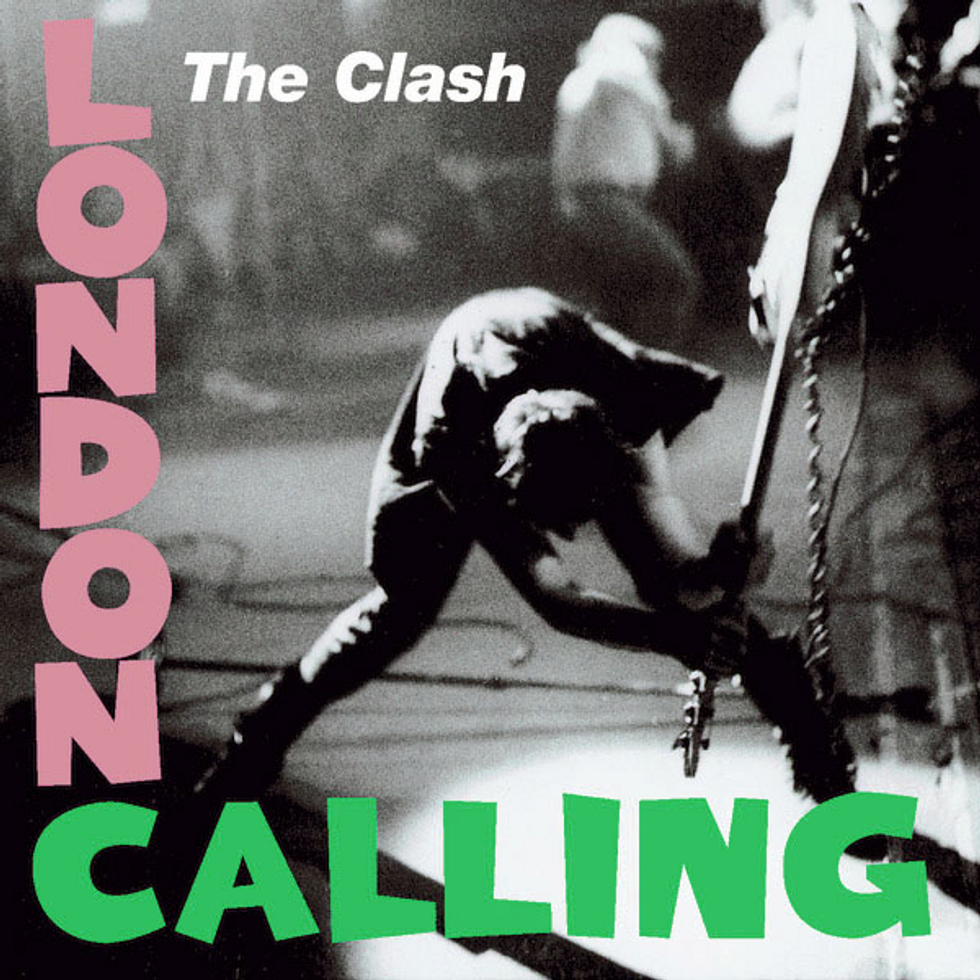 No surprises here - what were you expecting? I think everyone who clicked on this article knew what the bottom and top spots would be. This is the obvious, undebatable #1 for so many reasons. All of these reasons have been defined before, by countless people, for decades since its release, all singing its praises - I'm just another voice. First of all, don't listen to anyone that calls this a punk album - it's not. They left that behind after
Give 'Em Enough Rope.
Much like
Sandinista!
(though admittedly to a lesser extent), this album can't be pigeonholed into a single genre. Whereas
Sandinista!
was host to a number of stylistic failures, though, this album succeeds at every genre it tries. White reggae (admittedly a dubious niche genre thanks to the likes of culture vultures UB40 and Snow) has never sounded better than Paul Simonon's brooding "The Guns of Brixton" and the jubilant cover of Danny Ray's "Revolution Rock."Their take on Vince Taylor's (think Danny Zuko but slightly less caricatured) "Brand New Cadillac" gives new life to a tune that was already an established classic. Joe, Mick, and Paul sing of apocalypse, remnants of the Spanish Civil War, police violence, gambling, drug abuse - all lurid themes seemingly pulled right out of a pulp novel. It's all counter to the upbeat, brassy production on every track - like the wailing sax and jaunty guitar upstrokes on "Wrong 'Em Boyo," a cheery song about the dangers of trying to pull a fast one on the wrong crowd at a poker table, or the handclaps-and-footstomps spirit of "Hateful," a peppy tune about uninhibited addiction. It all works, all of it. There's not a single misstep, not a single sour note, throughout the hour-plus record. It's truly all killer, no filler - all 19 tracks.