If you have not been to Charleston, South Carolina, I would highly recommend it. Though I am a Charleston native, and it may seem that I am biased I am not the only one that feels that way. Charleston has been named the best city in the world for 2016, by "Travel and Leisure." There are many reasons why Charleston is so great, from the mouthwatering seafood and soul food, to the history enriched in the concrete of downtown, you will never be hungry or bored in Charleston. Listed below are reasons why Charleston is some place to put on your bucket list!

Culture
In Charleston, the food is like nothing you have ever tasted before! Are you in need for fresh and tasty seafood? Well in Charleston you have many options. One of the best options is located in downtown Charleston at Hyman's Seafood Restaurant. Hyman's is a restaurant where many celebrities have actually visited including Oprah Winfrey and Sandra Bullock. The name of the actual celebrity that sat at that table is actually engraved on the table. The menu consists of seafood delights including shrimp, calamari, fish, oysters, scallops and more! If you are searching for real southern soul food I would recommend Bertha's Kitchen! From home styled mac and cheese to fried chicken, this is the place you need to go especially if you have never had good ole southern soul food!
In the late part of May there is an annual festival each year called the Spoleto Festival USA. At Spoleto, the event displays both established and emerging artists in more than 150 performances of opera, dance, theater, classical music, and jazz. This is a great event for families to attend or anyone interested in the arts. You can also walk around and look at the fascinating art on Marion Square. Other events in Charleston include Charleston Fashion Week, The MOJA Arts Festival, Charleston Food and Wine Festival, The Lowcountry Oyster Festival and more.
History

History is among every corner in Charleston. The Fort Sumter National Monument is a great way to honor and explore a segment of history during the Civil War, as the focal point in Charleston throughout the Civil War. There are guided tours and exhibits that bring the story to life. Charles Towne Landing is the first original site of the first permanent English settlement in Carolina. During your visit you can participate in biking, bird watching and more. Other popular attractions include the H.L. Hunley Submarine, Magnolia Gardens and Plantation and the Calhoun Mansion.
Attractions

Charleston has great attractions if you are a beach person or if you enjoy great sites and shopping. If you are a beach bum, then you have many options to explore in the Charleston area. Folly Beach is located about 25 minutes from downtown Charleston. At Folly there are also restaurants and shops you can explore in the area. Sullivan's Island is also about 25 minutes from downtown Charleston.
Kiawah Island is recognized as being the best beach in Charleston. It has previously been ranked number three, by readers of Condé Nast Traveler magazine among Top U.S. Islands. Kiawah Island features a golf resort which was previously ranked the number one Resort in the U.S." by Golf World Magazine. At Kiawah you can experience 10 miles of beach, golf and cuisine! Other attractions include Isle of Palms and Seabrook Island.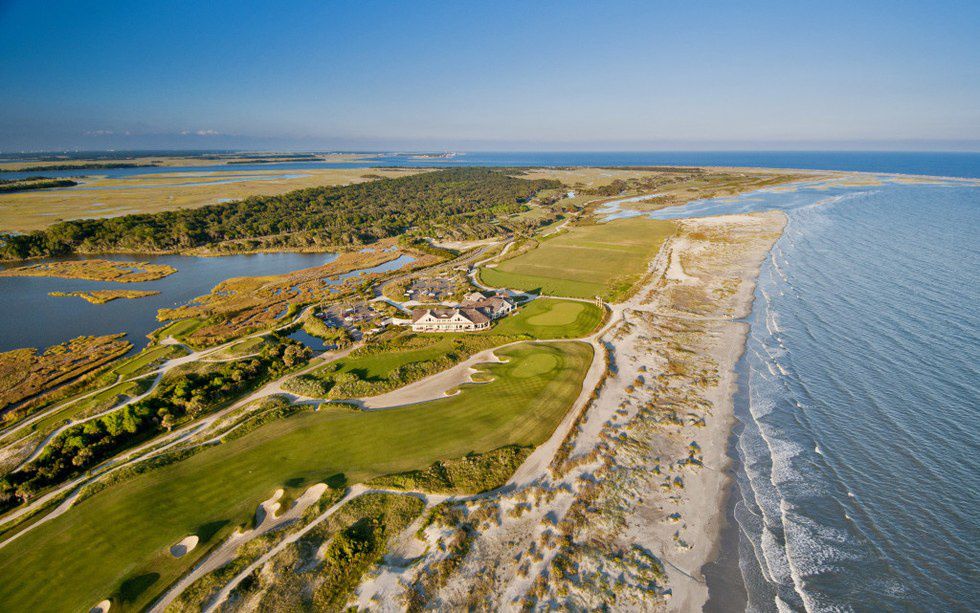 Kiawah Island
The Charleston City Market is a chance for you to browse and maybe even buy antique goods from authentic handmade crafts, jewelry, home décor or even pottery. The Charleston City Market is one of the most visited attractions in Charleston opened Monday – Sunday. If you are already in the downtown area on a Saturday morning you might as well visit Charleston's Farmers Market downtown on Marion Square. The Farmers Market includes food vendors, arts and crafts, live music and other activities!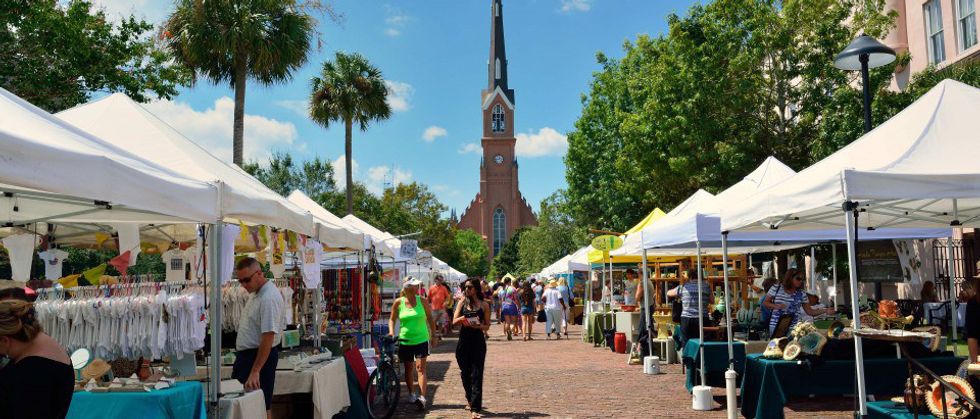 Charleston's Farmers Market
Other must see attractions include Battery Park, King Street where all of the great shopping is located, and Rainbow Row!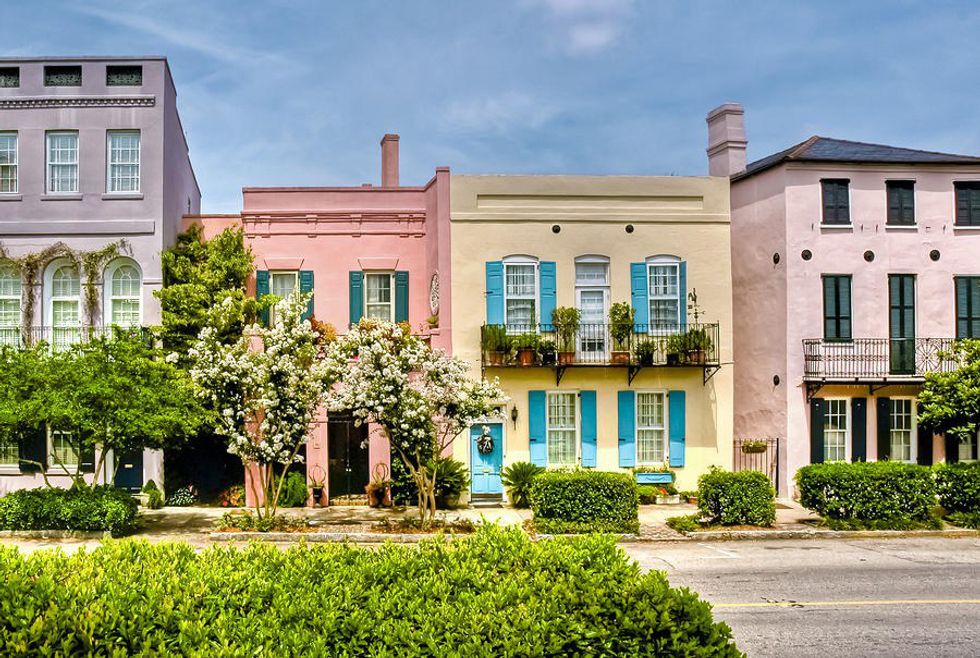 Rainbow Row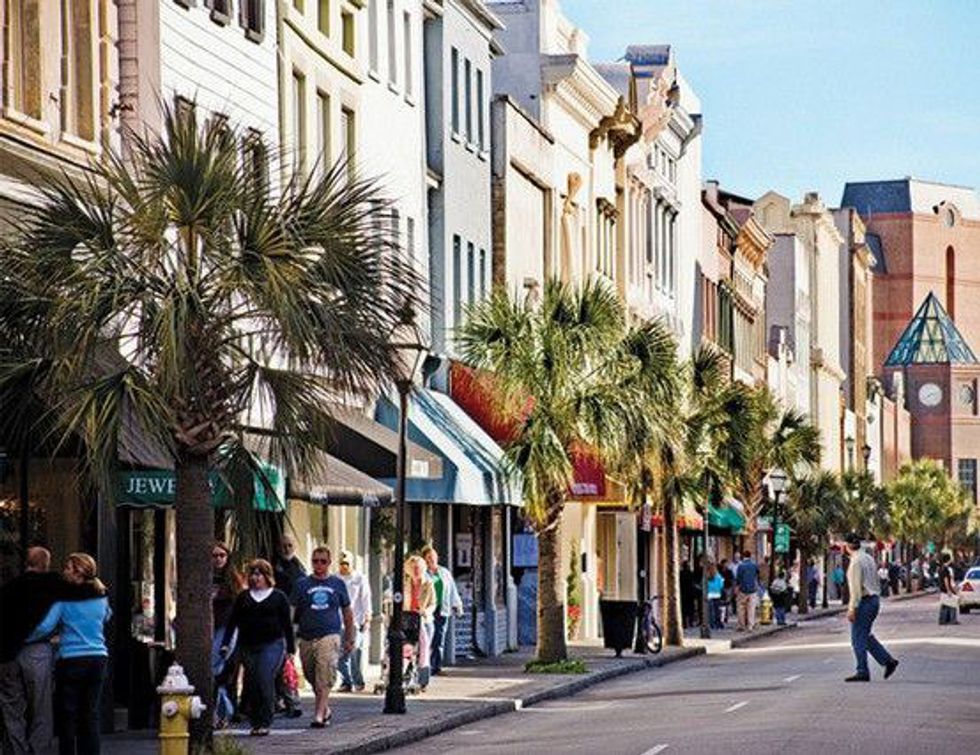 Kings Street Charleston
If you have not visited Charleston, add it to your bucket list, you wont regret diving into the history, exploring the great places and divulging into the mouthwatering food!