My mom started watching Gossip Girl. *Round of applause for Monica*
Like the good daughter I am, I ask her from time to time about the show; who's blackmailing who, what Blair was wearing in the latest episode, and what annoying thing Dan or Rufus did. Normally, our opinions about the characters line up pretty well. She doesn't like Dan (because she has her head screwed on correctly), and she likes Nate (because he's #GoldenBoy). But there's one point that is consistently polarizing — Chuck Bass.
Now, to be fair she hasn't finished the entire 6 seasons of Gossip Girl, and therefore hasn't witnessed all of Chuck's glorious character development.
Still, my mom's stubborn stance got me thinking about the difference between my mom's generation and mine. Is it short-sighted to chalk-up his red flag behavior to an immaturity? Could it be that we are a generation of girls all-too-willing forgive?
Or does our compassion help us see the true good in people?
My mom argues that there's no coming back from being the sleeze-bag Chuck was in the first several episodes. Taking advantage of a freshman, acting out in school, being a general scumbag, etc. Season 1 Chuck is pretty bad. And that's enough for my mom to write him off.
But my friends and I seem to push those first few episodes out of our heads, remembering the Chuck that traveled around the world to get Blair her favorite gifts and voted one hundred times for her to win Prom Queen. The Chuck that can say those three words, eight letters. As you'll recall, he starts to display some promising and gentlemanly qualities pretty quickly. And, he wises up after a few punches donated by Lonely Boy and a few hours on a freezing-cold rooftop by Little J, and sets his eyes on the prize that is Miss Blair Waldorf.
Despite his difficult home life and deplorable behavior, Chuck learns to love. Through trial and error, he realizes how to treat Blair well, and we have to give him credit for that. Maybe our generation is a little more merciful than my mom's, but I don't think that's necessarily a bad thing.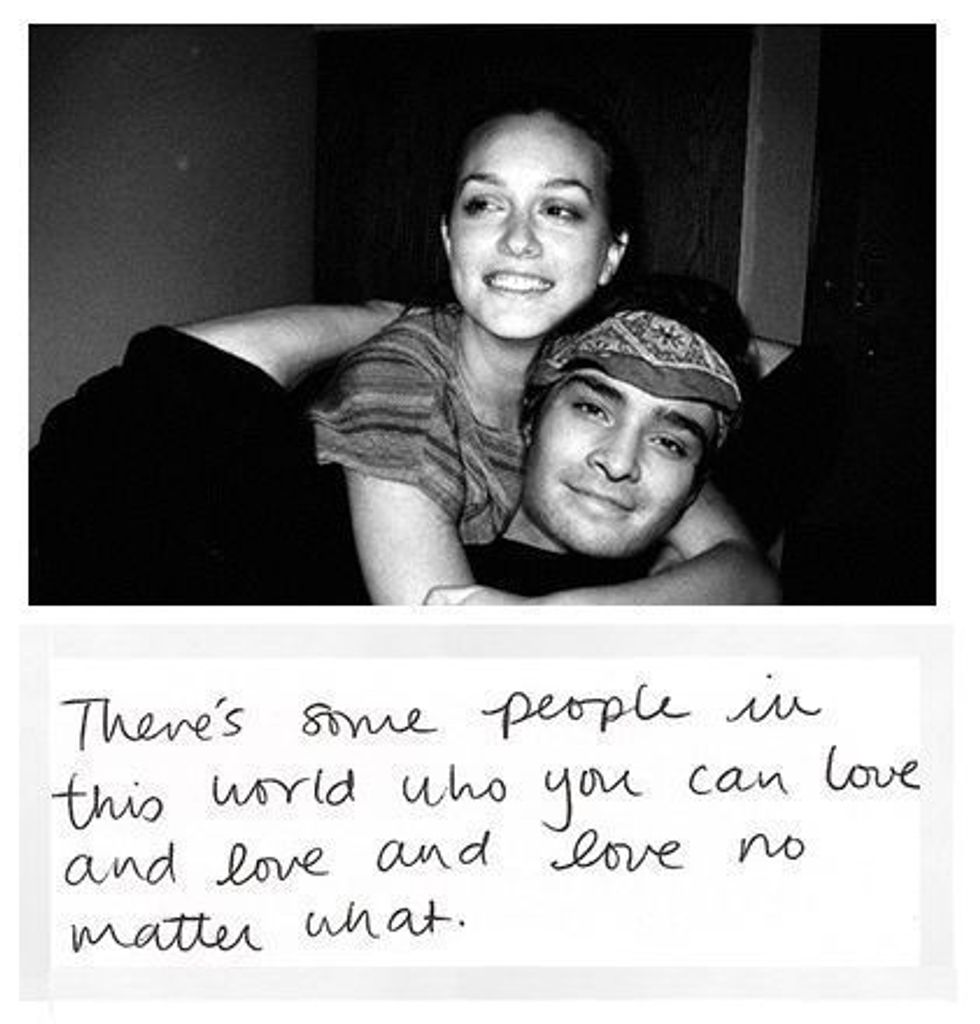 Twitter