Christmas is the most amazing time of the year for my family and me. Everyone is full of joy and excitement because the Christmas spirit has taken over. Every year, my mom prepares Christmas goodies with the help of my sister and I and our family has a special playlist of music that we listen to while we prepare the goodies for our guest. Our Christmas playlist ranges from artist to artist and every year a new song is inducted into our Christmas playlist. The following songs are my personal top 15 from all of the tons my family listen too. These songs are must-hear songs that you and your family will fall in love with.
1. "All I Want for Christmas is You" - Mariah Carey
This song is one of the greatest modern Christmas songs! Mariah Carey, who has been deemed the Queen of Christmas, actually wrote and performed the catchy medley in 1994, and has since been covered by artists around the world. Plus, every year this song shoots to number 1 on the Billboard charts...how festive! You go Mariah!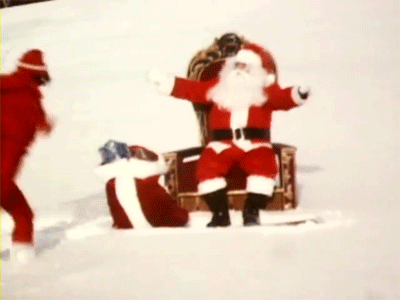 2. "Run Run Rudolph" - Kelly Clarkson

Kelly Clarkson really outdid herself with her cover of this song. It has all the rock and roll of the original plus Kelly Clarkson's gorgeous vocals. This song will really lighten the mood and if you need a great Christmas song to dance to at your Christmas party this song is definitely the one for the task!
.
3. "Santa Baby" - Eartha Kitt
Now everyone knows that Christmas just is not Christmas without this sultry number and that is why it rolls in at number three on my list! It really is just a wonderful song about a young lady telling Santa of all the things she deserves for being such a good girl all year long... I am sure many of us can relate.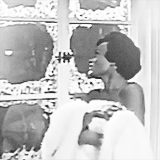 4. "Rockin' Around The Christmas Tree"- Brenda Lee

This song is the perfect song for a nice old fashioned Christmas party where everyone sits back, drinks eggnog and reflects on the past year. This song also makes you want to get up and dance, especially since Brenda Lee has that edgy voice infused with the electric bliss of rock music. This song is definitely one of the best Christmas songs ever and no one does it quite like Brenda Lee.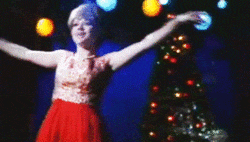 5. "Miss You Most (At Christmas Time)" - Mariah Carey
The Queen of Christmas strikes again! This song tells the story of a lover longing for her significant other on Christmas. The reason why I included this song on this list is because of the beauty of the lyrics. Mariah Carey wrote this song so that anyone who is separated from the person they love during the holidays can relate, whether it is your boyfriend you are missing over Christmas break or if it is your dad who is overseas fighting for our country, you can relate to this and that is what makes this song beautiful.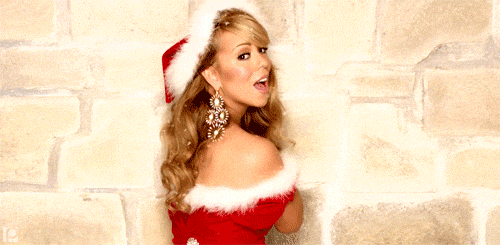 6: "8 Days of Christmas"- Destiny's Child
"8 Days of Christmas" is very fun and vibrant, which is why it rolled right in at number six. This song is the perfect R&B/Hip-hop infused Christmas track. It is cute and charming and best of it all it has Beyoncé in it.. You will have your boo bringing you a bunch of gifts by the end of this song for sure.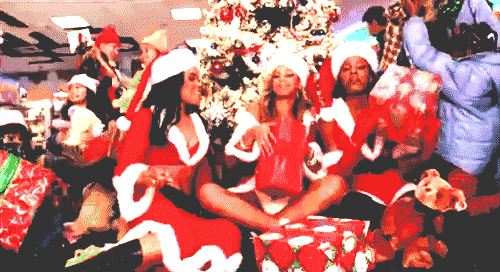 7: "Last Christmas" - Wham!
"Last Christmas I gave you my heart..." The song that brings us all the holiday blues and the holiday spirit all at the same time. This song is on my list because, in my opinion, it just is one of the most classic holiday songs to date. When this song comes on the radio, my mom turns it all the way up and everyone in the car starts singing at the top of their lungs because we know this song means that Christmas is here!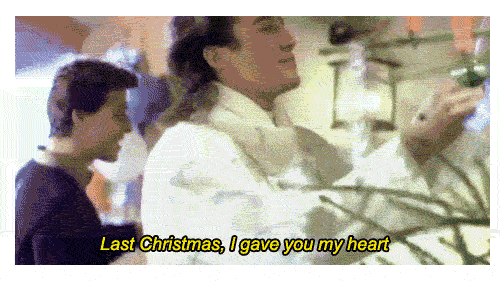 8: "The Christmas Song" - Nat King Cole
Man, talk about a Christmas classic! This song is an experience. Nat King Cole vocally tells you a story about "chestnuts roasting on an open fire..." in a tone that is so smooth and melodic that you can play it over and over again and never get tired. This song is one of those songs quite like Mariah Carey's "All I Want for Christmas is You" that you just must hear. Nat King Cole's beautiful voice and his vocal phrasing is extraordinary and out of this world. Go listen to it and fall into the Christmas spirit!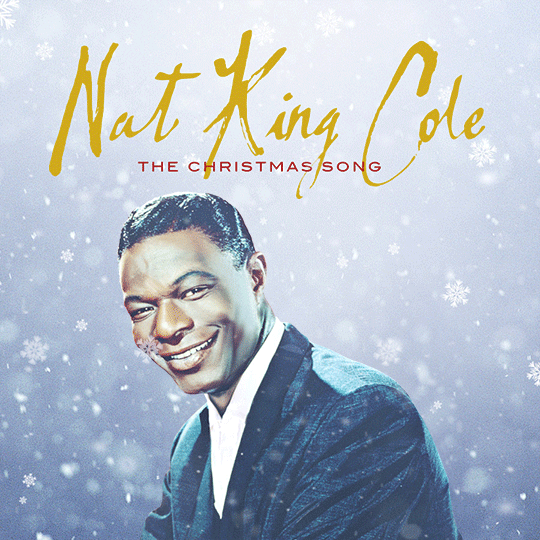 9: "Rudolph the Red Nose Reindeer"- The Temptations
I know this song has been covered many times, since like forever, but you must go listen to this version. There is something about the way the voices of The Temptations tell the story of Rudolph and his journey to the front of Santa's slay that just screams Christmas spirit. Take my word for it, one listen and you will be ready for December 25th.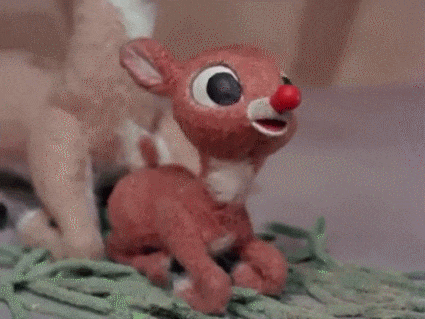 10. "Santa Tell Me"- Ariana Grande
This is such a cute song for Christmas! Ariana sings to Santa for advice on whether or not the guy she thinks she may love is for her or not. This song is not really your typical "holiday classic" but it is very fun and relatable. Put this song on and sing along, maybe Santa will tell you something too!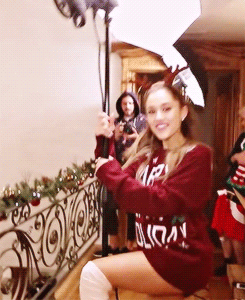 And more...
I had a hard time picking just 10 top songs for this article. I am a big Christmas fanatic so I picked five more songs that I feel you need to listen to besides the ones listed. These five songs are beautiful Christmas songs and they are fun! They are as follows: "Wonderful Christmastime" by Paul McCartney, "Baby its Cold Outside", "Let it Snow", "I Saw Mommy Kissing Santa Claus" and "You're a Mean One, Mr. Grinch". I hope you all like my Christmas song recommendations and I wish you a very Merry Christmas!