Can't decide what to watch this holiday season? Look no further! I have created a list of fun and engaging Christmas movies based off your enneagram type. Even if you don't decide to choose the one picked for your enneagram, this list includes nine different holiday movies for you to enjoy. You can even recommend one to a family member or a friend if they're not sure what movie to watch themselves. Scroll on through the list, find your enneagram selected movie, grab a buddy within your household (we have to remember to be COVID-19 safe), turn on the Christmas tree lights, switch off the main lights, get some hot chocolate (and Christmas pajamas if you have them), then snuggle up and enjoy! Happy watching and happy holidays!
Type 1 - "Home Alone"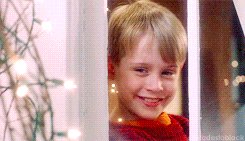 Giphy
Kevin accidentally gets left home while his family leaves on a trip to Paris. The only problem is that two bandits plan to rob his home. It's up to him to protect it. This film is great for type 1's because they can appreciate the excellent planning that went into Kevin's perfectly laid traps. If anyone were to come up with traps as good as those today, it would definitely be a type 1.
Type 2 - "National Lampoon's Christmas Vacation"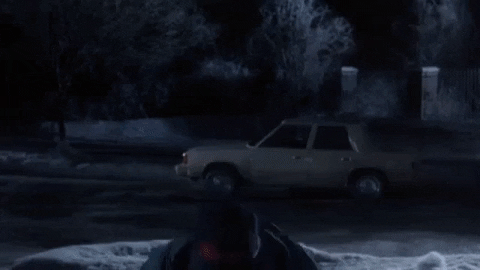 Giphy
Clark Griswold wants nothing more than to give his family the best Christmas ever. Though he may have some hilarious fails along the way, Clark will stop at nothing to make Christmas memorable for his family. Type 2's will definitely relate to his self-sacrificing nature, as well as his desire to make his family's Christmas the best.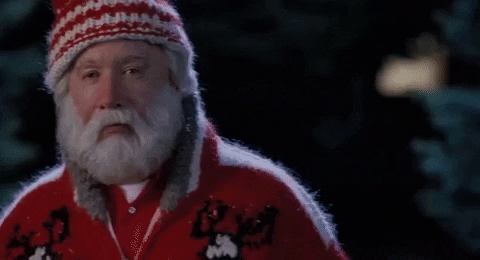 Giphy
All he wants is to spend some time with his kid and be a success at work. Unfortunately, his plans get a little switched when he suddenly becomes the new Santa. -- has to learn that while he strives to be successful, the true success comes from bringing joy to others and getting to spend time with his son. The Santa Claus is the perfect relaxing and fun movie for those hardworking type 3's.
Type 4 - "A Christmas Story"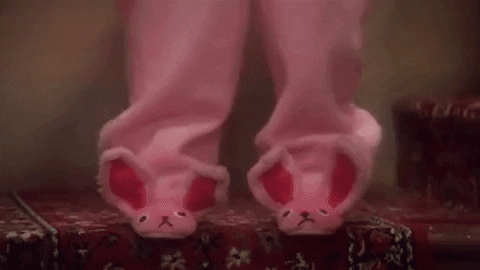 Giphy
Ralphie wants nothing more than to convince everyone that he needs a Red Ryder BB gun for Christmas. While he is a bit self-absorbed in his efforts, it makes for a hilarious film that will have you rolling with laughter. 4's will see some similarities between themselves and Ralphie. As a result, they'll find the film that much more enjoyable.
Type 5 - "How The Grinch Stole Christmas"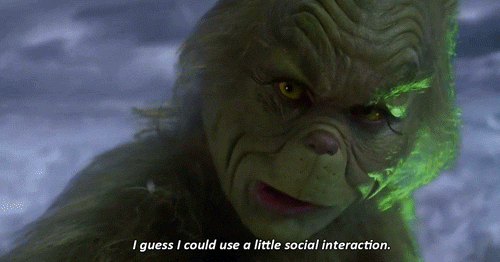 The Grinch himself is most likely a type 5. He remains in isolation all throughout his days, and he becomes preoccupied with his thoughts of hating Christmas. He ends up missing the true meaning of it all. Of course, he comes to realize that Christmas is about community. He overcomes his need for isolation in the end. Any "The Grinch" movie is fair-game for a type five, but I went with the live action option.
Type 6 - "The Polar Express"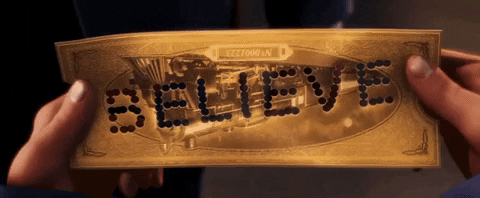 Giphy
Every type 6 wants security and assurance. Though the trip to the North Pole is a scary one, the young boy's curiosity takes him on an adventure of a lifetime. Because seeing is believing, he is able to have the certainty in his mind in the end that Santa is real. Even as others grow old and forget, he never does.
Type 7 - "Elf"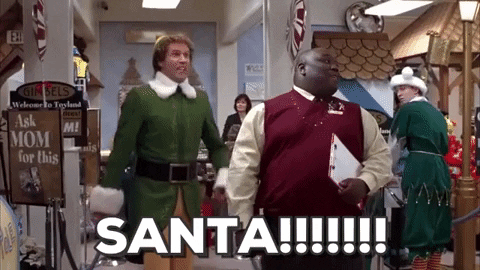 Giphy
The holidays are a time for laughter and cheer (and singing loud for all to hear). There is nobody happier and more excited for the holidays than Buddy the Elf. Any type 7 will really be able to relate to this film and enjoy getting into the holiday spirit. Not to mention 7's are all for spontaneity, and there's nobody more spontaneous than Buddy.
Type 8 - "Christmas with the Kranks"
Luther decides that him and his wife Nora are going to skip Christmas this year and give themselves a much needed vacation because their daughter won't be home for the holidays. The hilarious ways Luther tries to avoid his neighbors and friends who question his plans completely emulates a type 8.
Type 9 - "A Charlie Brown Christmas"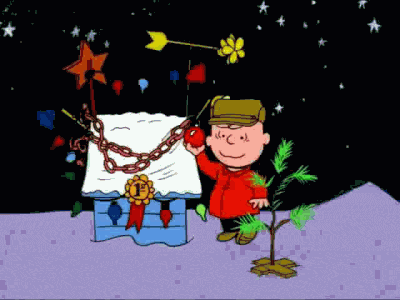 Giphy
Charlie Brown wants nothing more than to have a great Christmas where everyone is happy. Type 9's can relate to this because like Charlie Brown, they are easy going and laid back. They want nothing more than to avoid conflict. While Charlie Brown does come across conflict often, his friends have always got his back and are there to help him celebrate the holidays.