It's officially December. There is less than a month of 2017, and I still feel like yesterday was summer. Now comes the merriest time of the year, the Christmas season.
Everyone has been waiting for this time of year since mid-October (which is way too early, in my opinion) or before. It's a time of love, family, memory-making, and gift-giving. A lot of times when I ask friends and family what they want, I get a lot of "I don't know" or "I don't care."
Sometimes, I even get the answer of, "Anything." I can bet that a lot of you go through the same thing, or even have family members to whom you give this answer. Take some notes and send this to your favorite aunt and uncle...
Here is a list of gifts for the people (anyone & everyone) who just don't know what they want:
1. Money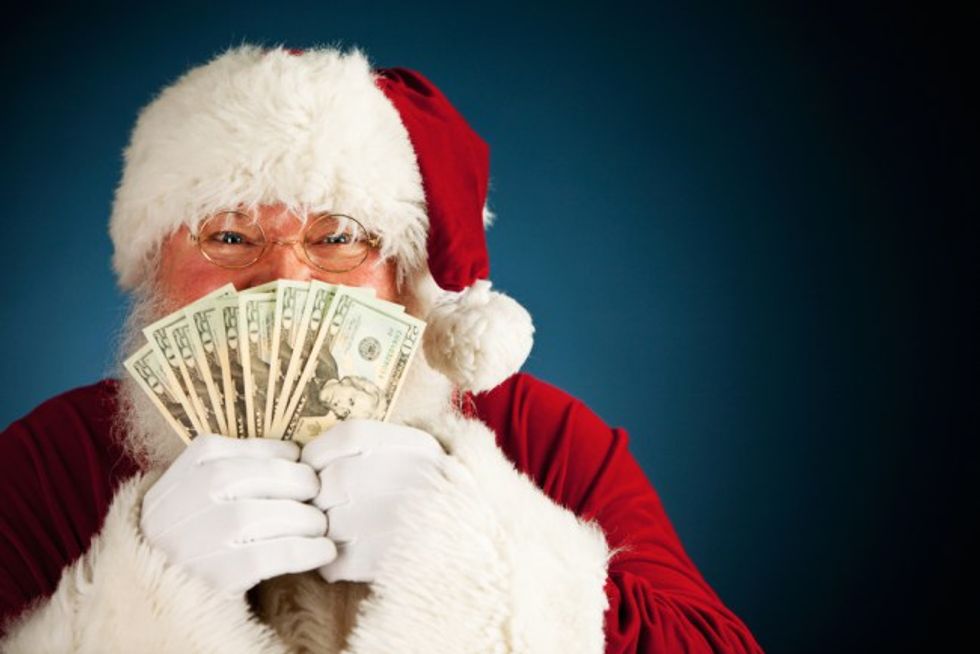 Of course, the easiest thing to do when unsure what to get someone is to slip a $20 into a card and call it a day. To make this a little more personal, you can give it in a beautiful money envelope or a brainteaser box. Pinterest also has cute ways you can give the money.
2. Socks
Who doesn't love a good pair of fuzzy socks? A good pair of cute or comical socks can be found anywhere. There are even online stores specifically for this.
3. Blankets
Weighted blankets, heated blankets, comforters, or even those five dollar fuzzy blankets at Wal-Mart will do.
4. Gift Cards
Possibly one of the best things to get are gift cards. They're easy for you to buy, and the person getting it can spend it at their leisure. Buy them a few $10 gift cards for their favorite places, or one Visa gift card they can spend anywhere.
5. Hoodies and Sweatpants
I don't know about you guys, but I LOVE hoodies. I have enough to fill a second closet, and I wear them all year round. If I've been around you and a hoodie of yours has gone missing, it was most likely me. What better to get someone than an oversize sweatshirt and matching sweatpants?
6. Pajamas
If you know someone that does a lot of 'Netflix & Chill Napping', this is the perfect gift for them. The best are the cozy pants that feel like clouds.
7. Candles
Candles are something that can be bought for anyone. Even some guys out there will pick out a great-smelling candle. They're cheap and there's so. many. to. choose. from.
8. A Fish
Hear me out. A small beta fish in a little vase is the perfect gift for someone. If it's for a kid, be sure to run it by their parents first. I had no idea what to get my brother last year, so I brought him home a beautiful beta. He loved it, and still has it today!
9. CDs
I know almost everyone has Spotify, Apple Music, and more. However, a great CD (even a home-made playlist) is always awesome to have in the car.
10. Movie Tickets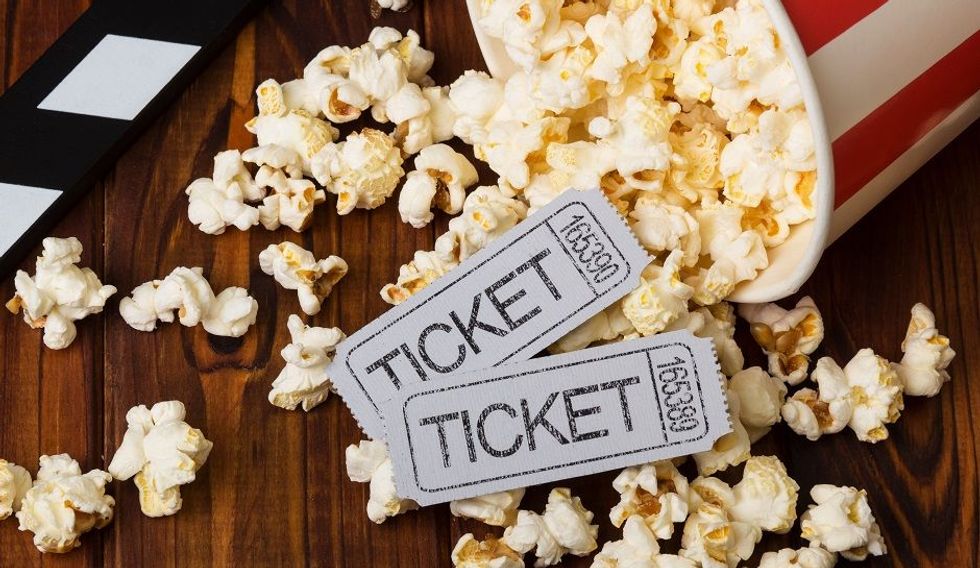 A movie is a great idea for someone if you know their favorite genre. If you don't, just buy some pre-paid movie tickets or a gift card to the local theater! These are always good because you can use them whenever you want.
11. Candy
Grab a basket and fill it with the person's favorite candy. If you don't know what kind to get, you can get an assortment to cover all your bases -- or try getting the small individual candies that are 10 for $1!
11. Coffee and Tea
So many people LOVE coffee. What better gift for those people than coffee or tea sets? Name-brand gift sets can be found almost anywhere for reasonable prices.
12. Gag Gifts
It's always fun to take an idea and completely switch it up. You could get the cheap prank gifts at any store - Five Below has so many - or you could take it one step further. This gift is perfect for people who want 'nothing' for Christmas, or you can pick from a variety of other hilarious ones.
13. Dollar Shave Club
Do you know a man that just can't find the right razor? Look no further, Dollar Shave Club is here. Have razors and shaving accessories sent to the person's door for a low price. This idea is so cool, and they even have a line for women.
14. A Stocking of Toys
Shopping for kids no longer has to break your bank. Simply buy a cute stocking for cheap, and fill it with small toys, trinkets, and even candy.
15. Stationary
What girl doesn't love cool pens, stickers, and notebooks? They can use it to write letters or use it for note-taking or journaling. Either way, it's a sweet and practical gift.
16. Picture Frames
I can honestly admit that 99% of the time if I don't know what to get someone dear to my heart, I wind up getting them a picture frame. There are so many things you can do with picture frames. Designing your own or buying a pre-made one are both great ways to go. Plus, it costs less than a dollar to print a picture.
17. Sports Accessories
If you know someone that plays sports, what better than to get them things that go with what they do? Water bottles, mouth guards, anything that they can use would be a great gift. If you aren't sure what they could use, get them a gift card to their local sports store.
18. Bath Accessories
I love a good bath as much as the next person. How about buying that person a few bath or shower accessories? Bath salts, bath bombs, and fresh smelling shower gel will all do the trick.
19. Portable Phone Charger
Honestly, just fill my stocking with a bunch of these. These are so useful for literally EVERYTHING. Concerts, sporting events, vacations, and more. The person receiving this gift will thank you now, and most certainly later.
20. Hats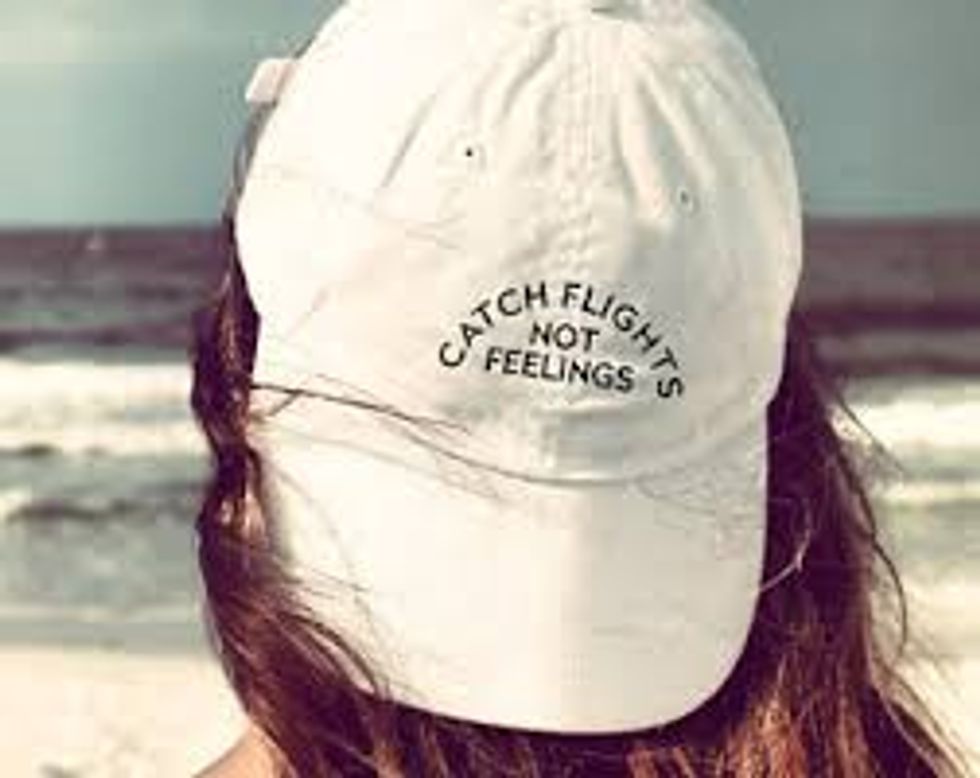 Men, women, adults, and children all wear hats. It's perfect as it gets colder outside. Go with a nice beanie or the classic Dad hat. Either way, it'll make for an awesome gift.
21. Slippers
Winter is coming, and I definitely want to stay in my pajamas all day. Slippers are perfect for the people that just want to stay cozy all day.
22. Funko Pops
I honestly see everyone and their grandmothers collecting these. From children to adults, everyone can use a little extra Pop on their shelves.
23. Phone Cases and Pop-sockets
I know a bunch of stores that sell really cute phone cases for really cheap. You can even get them at farmer's markets! What better to go with that new case than a really cool pop-socket? There are so many designs for anyone.
24. Precious Moments
My mom LOVES these. They're really sweet collectibles for everyone to enjoy. They have a lot of themes, movies, and colors to choose from.
25. Subscription Boxes
This one is perfect for everyone. There are so many websites that have monthly boxes you can buy. Usually, you start off paying for one at a time, and if you want to renew it you can. They have boxes for every interest: make-up, snacks, coffee, and even gaming boxes!
26. Alcohol
If you're of age, showing up to the Christmas party with a bottle of alcohol is the way to go. There are ways to decorate even a simple wine bottle to make it festive and put a smile on someone's face.
27. Scrapbooks
These are time-consuming but totally worth it. You can make one online for an easier route, or home-make them for a genuine feel. They're totally cheap, too.
28. Concert/Show Tickets
Do you know who your friend/family's favorite performer is? Why not buy them tickets to see them? You can even find cheap tickets to Broadway remakes of children's movies for your favorite little nugget in your life.
29. Memory Jars
Try being crafty with these adorable jars. I have received so many of these from my friends and my boyfriend, and they all still sit on my shelf today. I love periodically looking at them to put a smile on my face.
30. 'Open When' Letters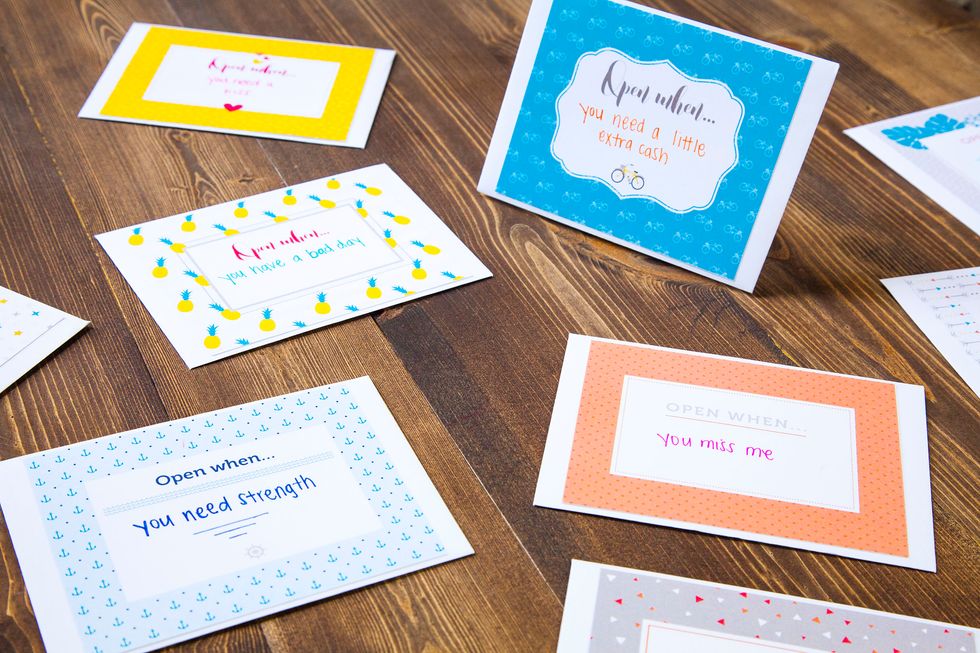 Another cute and crafty idea is 'Open When' letters. These are usually aimed toward a significant other, but they can be made for anyone really. There are even kits to help you make your letters if you're not feeling very crafty.
31. Nail/Hair Certificates
If you have someone that enjoys pampering themselves, get them a certificate to get their nails done. For ladies, you can get a cut or dye certificate and for men, you can get one for a haircut or beard trim.
32. Art Supplies
This gift is for all ages. Coloring is such a stress reliever, and everyone loves it! You could get scrapbooking supplies, adult coloring books, clay and sculpting tools, markers, or fabric paint. Depending on who it is, you have so many options.
33. Makeup Accessories
For those beauty-loving girls - and boys - who can never have enough makeup. There are so many things that define makeup, and because it can be expensive, go with some accessories. A new eyelash curler, some moisturizer, or some new brushes will do wonderfully.
34. Anything from Hallmark
Hallmark is like if you took almost every gift idea ever and put it into a store. You can find funny to serious gifts that'll make for the perfect addition under the tree.
35. Hairbands, Clips, and Bobby-pins
No, for real. Stop laughing and head to the nearest store for these items. I cannot express how many hair ties I go through in less than a month. It's an endless cycle of buy, use, and lose. The girl you buy these for will be forever thankful.
36. Stuffed Animals
What child doesn't smile when greeted by a cuddly stuffed animal under the tree? Actually, deep down, who at all doesn't smile from a stuffed animal?
37. Posters
Everyone loves a great poster hanging on their wall. From My Little Pony to Sports Illustrated, there's a poster for everyone and anyone.
38. Perfume and Cologne
I know a lot of people have specific scents that they enjoy, but why not buy them something new to try? I know one of my cousins buys everyone new scents each year, and it's awesome because I get to try different kinds. I've actually found some of my favorite perfumes that way. Don't be afraid to pick one for someone else.
39. Car Accessories
Air fresheners, their favorite design as a steering wheel cover, or even a cute thing to hang from their mirror. It's a unique idea that'll be used on the daily.
40. Love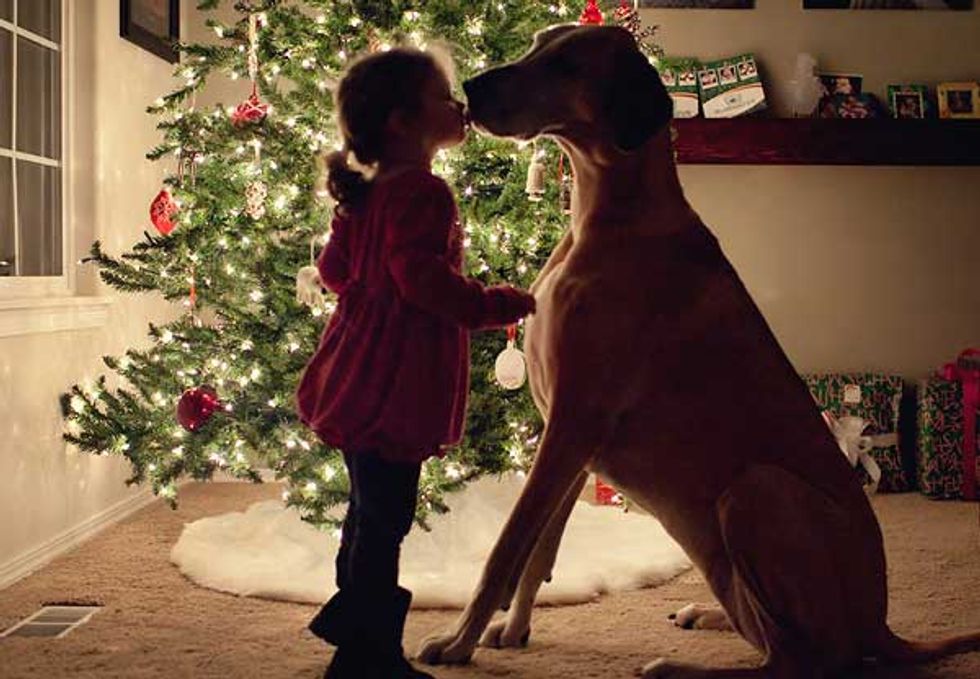 Suppose you don't have the money for any of this. Don't beat yourself up. Make a card and simply show that person love. Give them the gift of holiday cheer and your affection. Out of all of these things, this one will put the biggest smile on their faces.
---
Hopefully, this list gave you some ideas for the perfect present. If not, hopefully, you're sending this list to your favorite relatives to drop hints for them. Bring on the holiday season.
All items are in stock as of the time of publication. As an Amazon Associate, Odyssey may earn a portion of qualifying sales.