For the past for years, my family has held annual cookie-making parties. We call them our "Christmas Cookie Factory." Each year, we hold our mass cookie-creating event on an evening between Thanksgiving and a couple weeks before Christmas. Although we're just one family (11 kids, two parents, and one uncle), our cookie production has continued to grow. Our family, in seven groups of two, selects more than seven cookie varieties of which we make enormous batches. Some of these cookies are traditional holiday treats, and some are Fassero family specials. We all gather with our recipes and ingredients in one kitchen/dining area where we start the festivities, usually with Christmas music filling the air. As you may be able to imagine, the environment can get pretty wild with 14 people cooking at the same time in one room.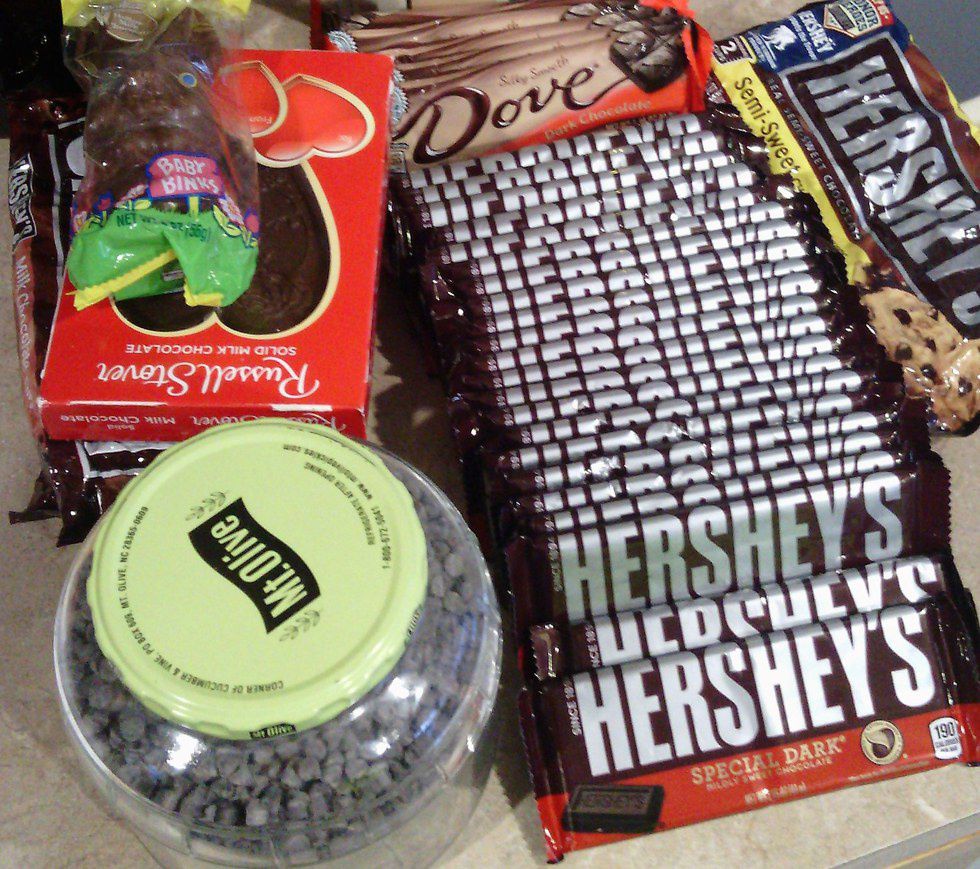 This year, on the first Saturday after Thanksgiving, our family held the 2016 Fassero Christmas Cookie Factory. Although we were thinking throughout the day about what cookie varieties we would want to make this year, the actual making thereof did not begin until about five-o-clock in the evening. My family piled into the kitchen with cookbooks and recipe cards and began the race to see who could get their cooking tools before someone else had the chance to get them — cookie making can be a competitive activity, not to mention those who peer over your shoulder to see your expert cooking tricks... haha.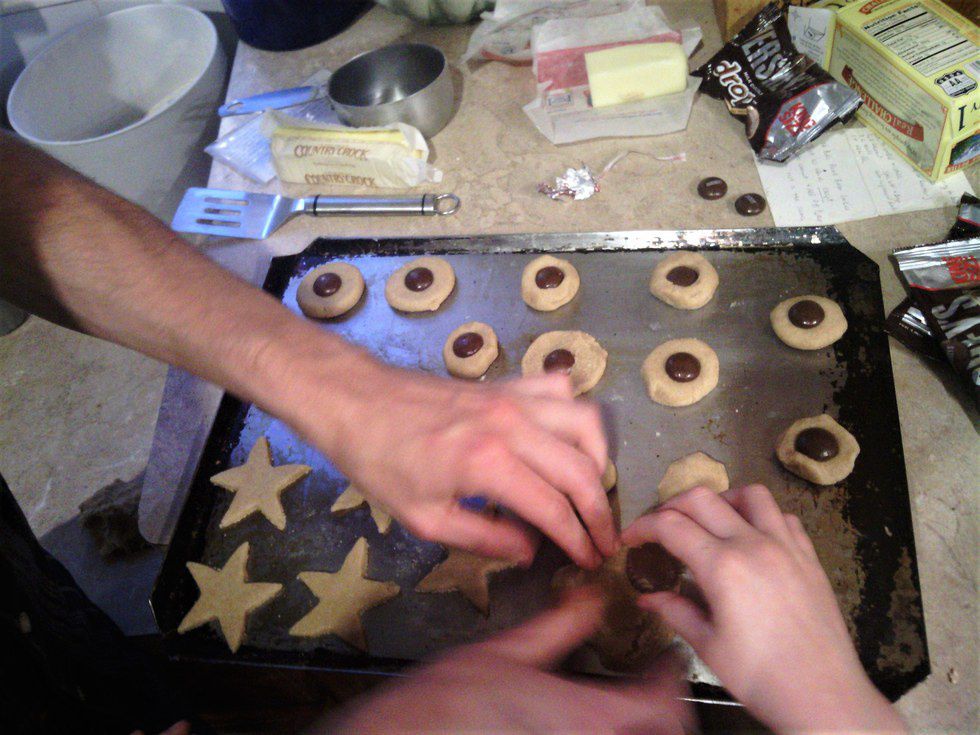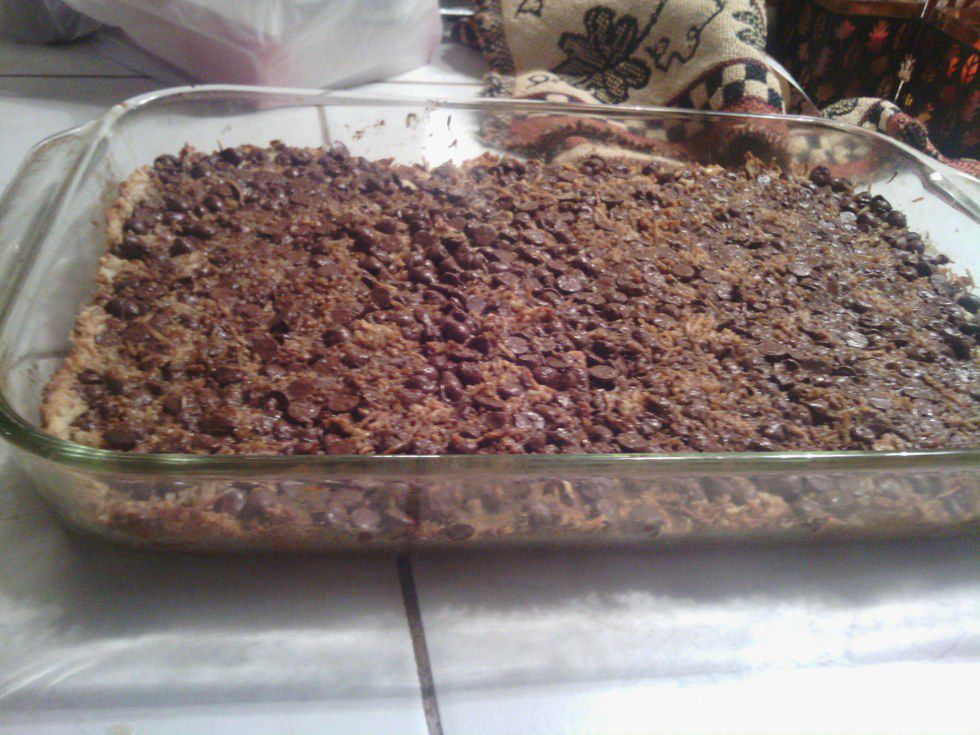 We messed the table with powdered sugar, vanilla, chocolate, peanut butter, walnuts, coconut, and all the other tasty ingredients we needed in order to ensure our "perfection in sugar confection." For the next four hours, our kitchen was filled with smells of all different treats-to-be and sounds of electric mixers, whisks hitting bowls, oven timers beeping, and everyone talking. One of the many wonderful things about making cookies is that every dish and utensil used always contains remains of sweet mixtures of ingredients that can be eaten right then.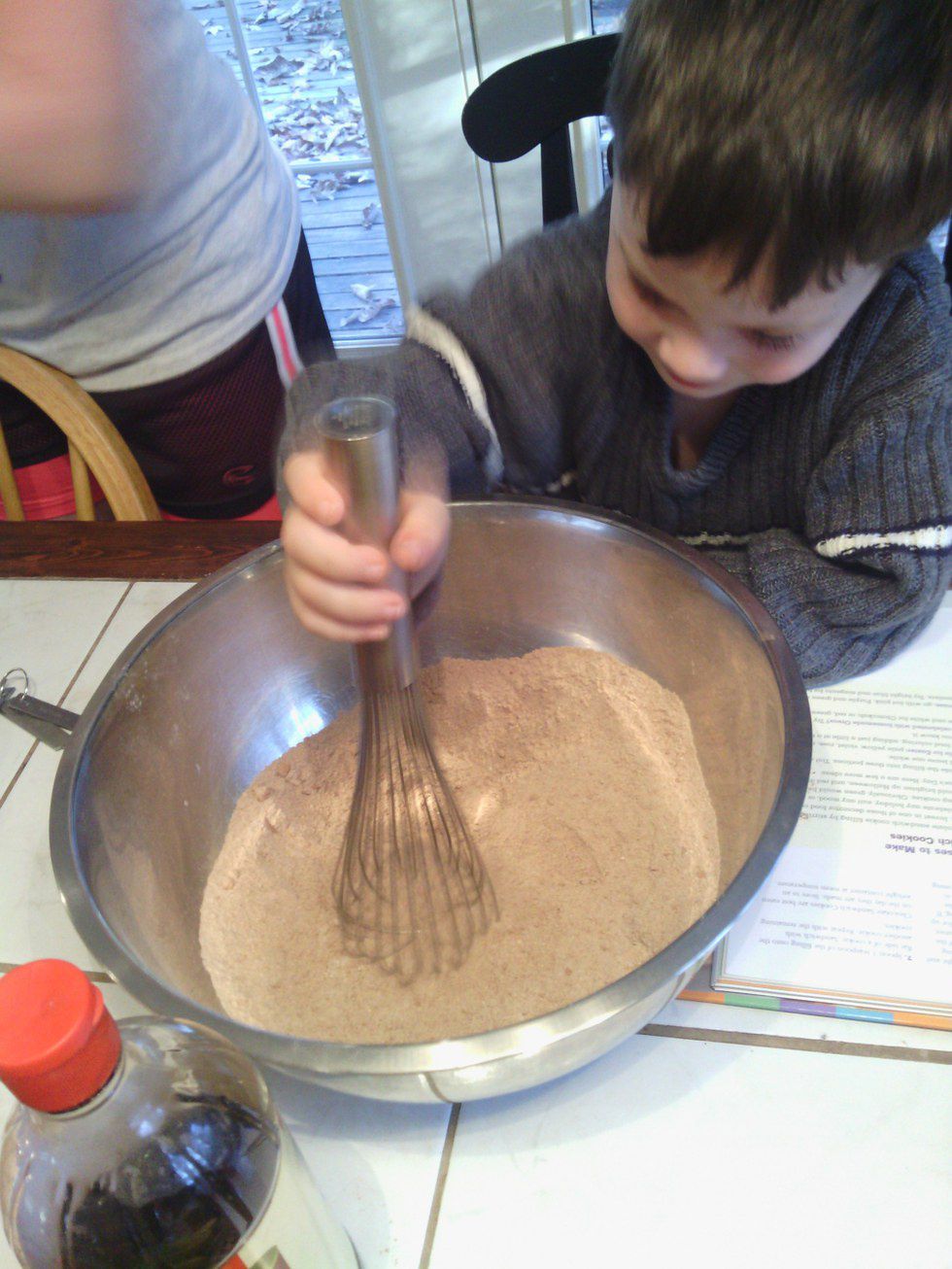 By the end of the evening, my family had made at least 477 cookies of at least 11 varieties in just about four hours! Since then some of us have made additional batches of Christmas cookies. Besides the fact that we had to make enough cookies to feed everyone involved, we also had to make sure that they would last through Christmas, so we waited until the first weekend of December to break into them. If my calculations are correct — they almost always are 😉 — then we made enough cookies for each of us to have over 34 cookies (almost two per person per day through Christmas). Needless to say, Christmas cookies are a very big part of our preparation for Christmas festivities, and being an activity in which the whole family can participate, it is a lot of fun!