Society has, in recent years become increasingly culturally complex. Technology on multiple fronts is a major contributing factor to this intermingling, as different types of people now have access to one another with the swipe on a screen. Yet for centuries, cultures have been evolving, all leading up to this: a society in which people are more mixed than ever before, yet in today's heated political climate, forces still manage to divide us.
As someone who grew up half Puerto Rican and half Jewish, my background is anything but simple. The halves of my family cultures are vastly different, but I have come to appreciate and celebrate them. It all comes down to which box you check on forms about your ethnicity-and sometimes, there is no straight answer. Growing up, I would fill out forms for school and check off "white" and "hispanic." When the forms were returned to me, I would sometimes only see a check next to "white" or only next to "hispanic." I became a pawn that they used; I was whatever they needed that year for their statistic, even though it wasn't accurate. My multiethnic narrative had been covered up.
So, I turned to other multiethnic millennials and asked them to share their experiences. Here are the stories of how they check their boxes.
Wonderful.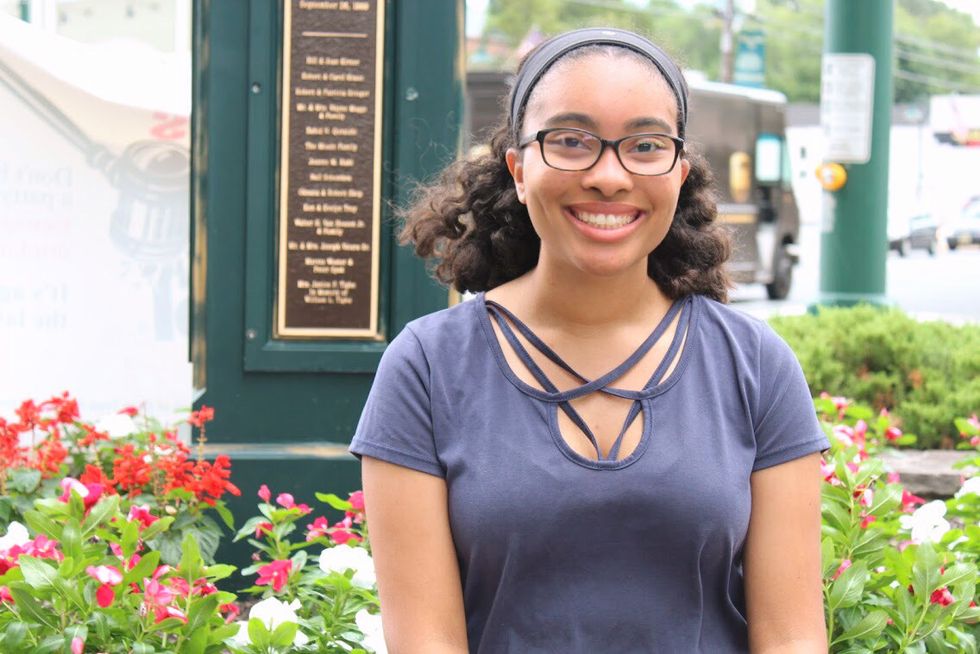 Madison Goldberg
"I was on vacation with my family. We were somewhere in the south. We were eating breakfast in the hotel, and this lady was staring at me. I was wondering what she was staring at. I thought there was something going on behind me. I looked around, listened to hear if there was a loud noise or something. Then I told my mom, and she looked over at the woman. My dad exchanged a look with my mom, and later on my dad told me that they were staring at me because we were a biracial family, which wasn't too common. That while it's not something I should have to put up with, it was something I would encounter in my lifetime. Staring was better than other things that could've happened. I wish that people would understand that we're the same as any other person. We just have parents of different races. I'm just as good as everyone else, and just because of my parents' races, I shouldn't be treated differently. During my school years, kids tried to label me as one type of person. They'll say 'I'm acting black' or acting 'like a white girl.' Maybe I'll do well in school, that makes me 'white'. Because I participate in certain things and hang out with certain people who aren't labeled as 'ghetto', I'm not a certain stereotype. I was constantly told that I was 'black on the inside and white on the outside.' But I'm not black on the inside and white on the outside. I am who I am, and I can't change that. It's bothered me for a while, and I'm glad to be going to a more diverse college where people are more accepting. I love that I have two different backgrounds. My dad is half Irish and half African American, and my mom is African American. It's great to have a mix of different cultures. We eat different foods at some times of the year, including soul food and Irish food. I have different perspectives that I wouldn't have if I were just one race. Being biracial has made me the person I am today, and I wouldn't change that."


Sydney Evans checks her boxes as biracial. While growing up in Scotch Plains, Evans sometimes felt stereotyped into untrue preconceived notions because of her race. As she looks forward to a bright future at Rutgers University this fall, she reflects on her heritage and all of the opportunities it has led her to, describing being biracial as "wonderful." Evans is grateful for the impact her background has had on her as a person, and for its broadening of her perspective.
Accepting.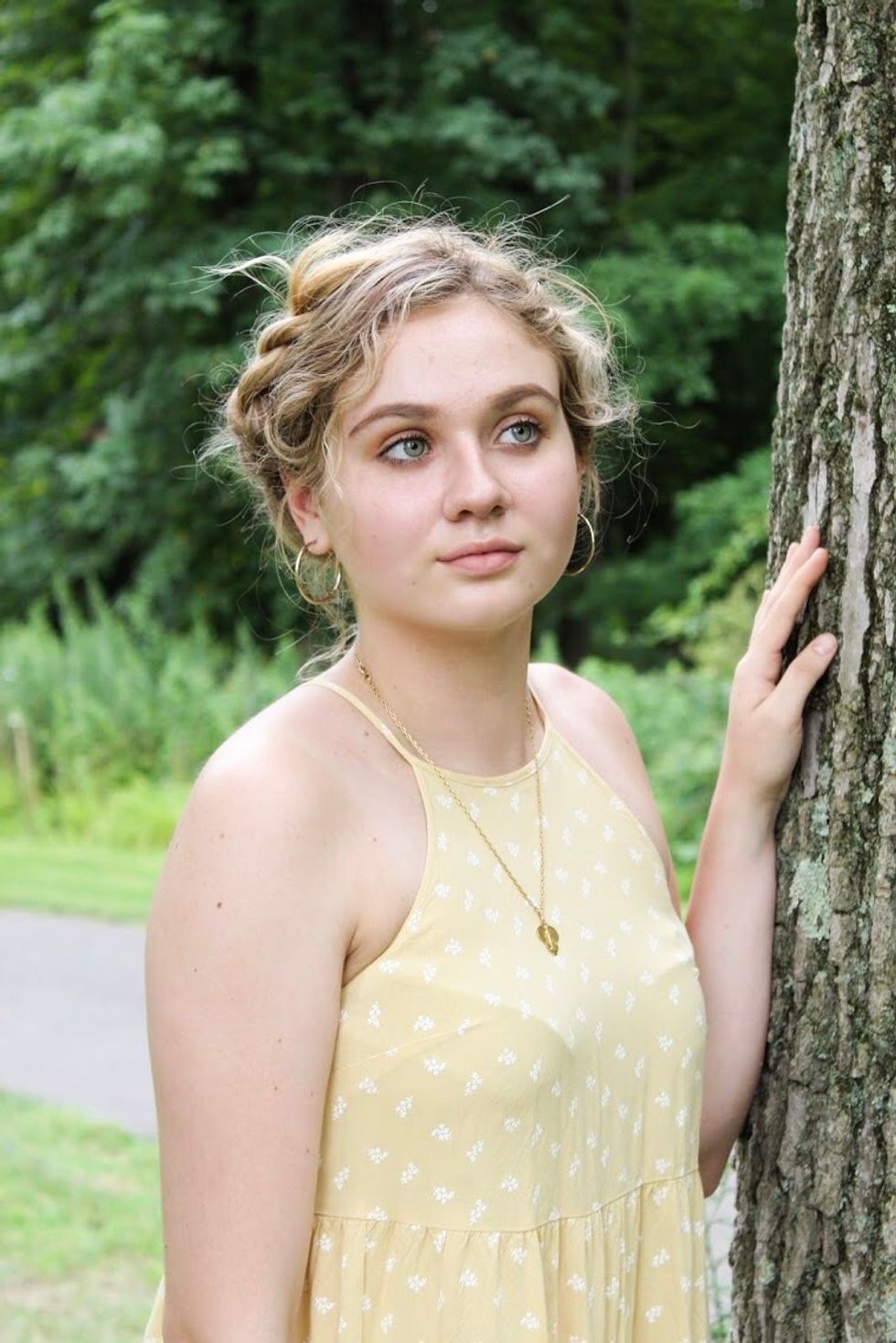 Madison Goldberg
"People would always think that my mom wasn't my mom. In school when my mom would volunteer or bring things in, kids would say 'that can't be your mom.' And I'd think 'wow, my mom is not that much darker than me, and parents don't need to look like their kids to be related to them.' Because people would think that way, whenever I drew family pictures as a child, I always used the brown crayon for my mom, even though that's not her skin tone. My mom is Peruvian and my dad is Irish, and people are always questioning whether or not I'm lying about my ethnicity, and whether or not my mom is actually my mom, because I look caucasian. People shouldn't say that multiethnic people are not what we are. It's not great to be accused of lying about your background. It's in my blood, it's who I am, and I can't change that. We need to embrace who we are, even if we may not look it. I love being able to enjoy two different cultures. It's cool to see the similarities and the differences between the two. All of the customs, like foods and holidays, are so different but also have things that make them closer than you'd think. Not everybody is blessed to have two different cultural backgrounds. You get to see the different sides of your family, listen to totally different music. It's interesting to have so many experiences. What sometimes sets me apart from other multiethnic and biracial people is the fact that I don't experience discrimination because of my appearance. I can do things that other people with my background who have more of a physical appearance of it just can't do. My friend who looks more Hispanic (but is also multiethnic) is always more on edge. We'll be driving somewhere and he always feels the need to be very careful because he is scared of being discriminated against by people who look differently than him, or sometimes by the cops. For me, I never feel the need to worry. The idea of appearance of race determining treatment is a big part of the problem."
Ciara McParland checks her boxes as white and hispanic. Growing up half Peruvian and half Irish has taught her to become more accepting, because you can't tell someone's entire story simply by looking at them. She is thankful that the multiethnic population is growing, and looks forward to living in the diverse environment of Temple University in Philadelphia.
Phenomenal.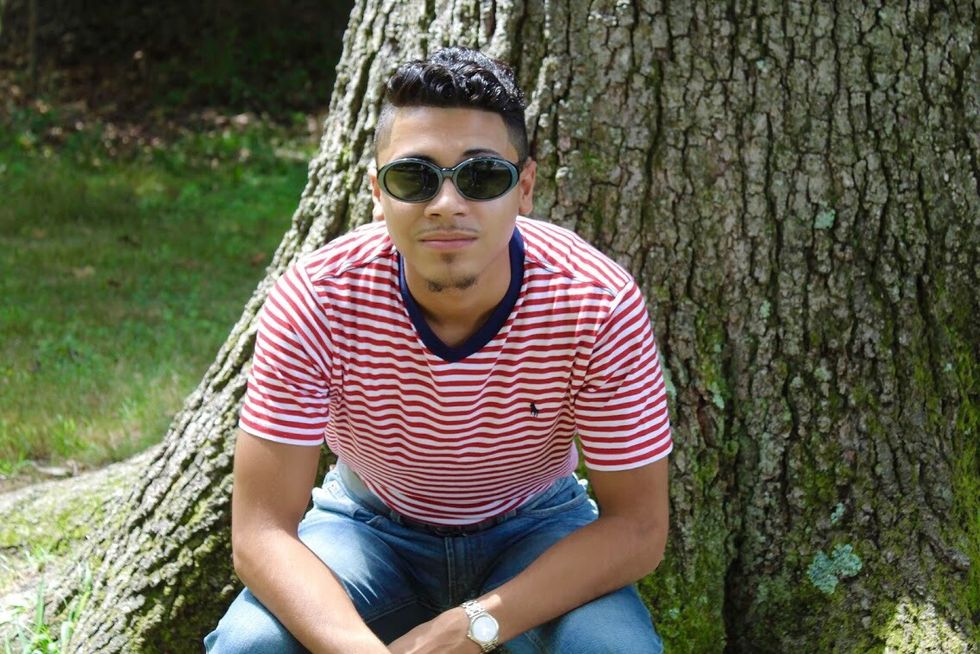 Madison Goldberg
"People always tell me at work that I look Mexican and not Greek/Trini. There's nothing wrong with being Mexican, it's just not what I am. Someone once told me that there's no way I could be Hispanic because my grammar is too good. Then I was once asked if I was Haitian. People are always questioning what I am, and sometimes projecting negative stereotypes on me. Most people wouldn't guess that I check Caucasian on my forms. That's because Caucasian is the biggest part of me—my mom's family is mostly Trinidadian, but they're very mixed within that—there's Scottish, Portuguese, and more European ethnicities mixed in. And my dad is full Greek, so I consider myself more Caucasian than anything else. People should know that they simply can't discriminate multiethnic people. You really can't say anything against them because of their race. Depending on your look, you'll be accepted, and that's not right. Regardless of appearance, all multiethnic people enjoy the clash of two different cultures. Both sides of my family are very festive and have their own traditions, and I'm grateful for that."
Ron Skordalis checks his boxes as caucasian, simply because there aren't enough options for him to express his complex cultural identity, including his Greek and Trinidadian heritage. Skordalis describes being multiethnic as phenomenal, because he's a whole different thing from what people expect, yet he has so many different cultural aspects that comprise his background.