When my friend first told me about CHAZ, I laughed in his face. I told him that there was no possible way that this a real thing, but as he dove deeper into the Internet and Twitter, we found some fascinating stories and facts about CHAZ.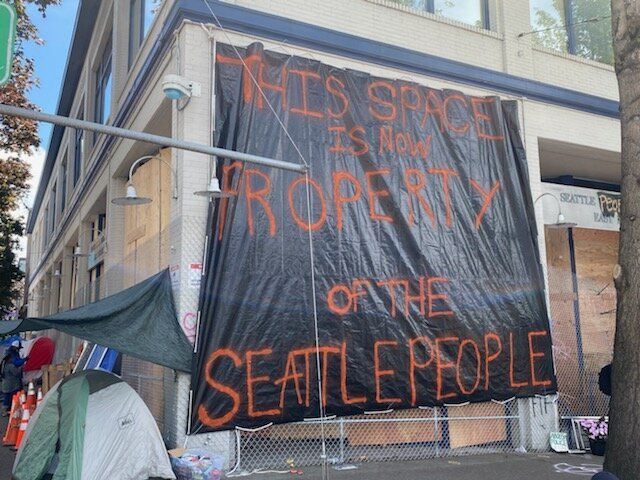 static1.squarespace.com
The Capitol Hill Autonomous Zone, or CHAZ, was established in the Capitol Hill neighborhood of Seattle, Washington. After the Seattle Police Department left the area in early June, George Floyd protesters blocked off the zone which consisted of approximately six blocks and a small park. The overall goal, it seems, is to establish an area without police and run by the people where everyone is welcome. Some residents walk around with their own firearms in order to protect the people there. The entrance of the zone is marked with a barrier that says "You Are Entering Free Capitol Hill" while other signs state that "You are now leaving the USA". For a whole six blocks.
President Trump has called for the governor of Washington and the mayor of Seattle to take back this area from "anarchists" while the mayor seems less concerned calling it "more like a block party atmosphere". In fact, CHAZ has a "No Cop Co-Op" with free food, vegan pizza, LaCroix, a hot dog stand (which is not free), a medical center, and a garden according to some sources.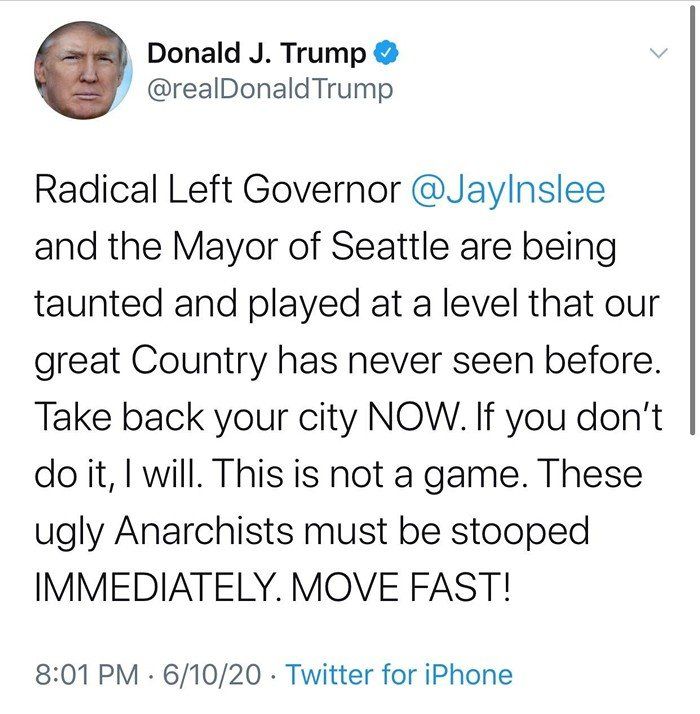 Trump's tweet regarding CHAZ/CHOP media1.fdncms.com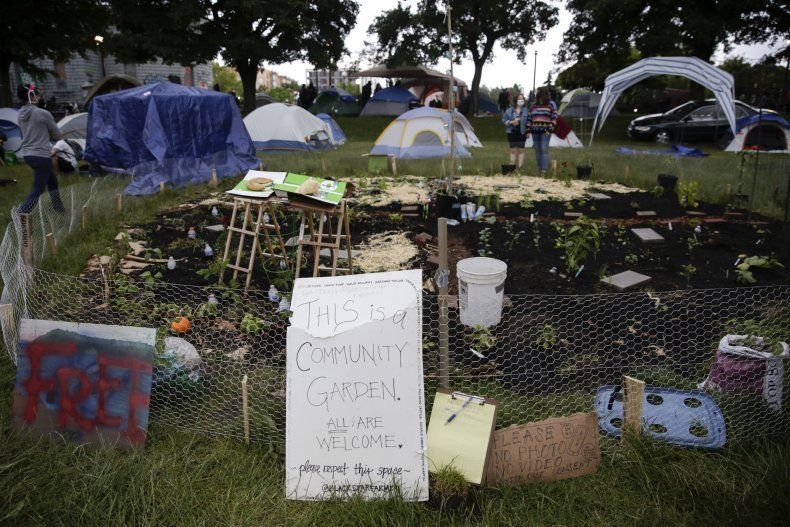 A garden in CHAZ/CHOP d.newsweek.com
The situation in Seattle is constantly changing. In fact, only a few days after learning about it CHAZ has apparently now turned into CHOP, Capitol Hill Occupied Protest. Also when my friend originally told me about CHAZ, he said that rapper Raz Simone had overthrown the previous leader and was the current leader, or "warlord" of the area. After doing some more research on my own, it seems that the rapper may not actually be in charge.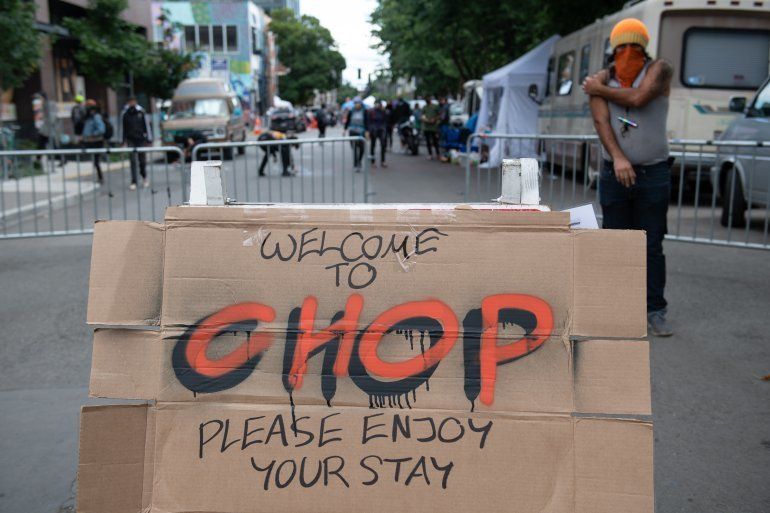 Sign marking the entrance to CHOP, formerly CHAZ tribkcpq.files.wordpress.com
Some protesters had released demands that included that Seattle defunds and abolish the Seattle Police Department, ban the use of armed force, and provide reparations for victims of police brutality. However, since there have been safety issues due to the amount of crime in the area, CHOP has made accommodations and decreased in size to allow for a better flow of traffic to the businesses and apartments in the area.
CHAZ/CHOP is constantly changing and evolving, and I honestly don't know what is fact and what is fiction. All I know is that this situation intrigues me and maybe more complex than it seems.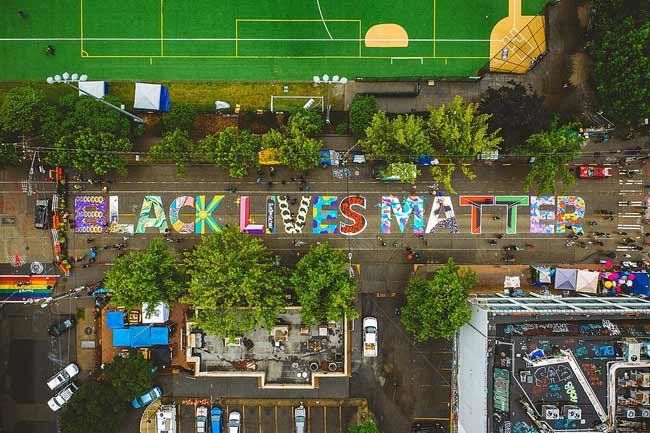 Mural on the street in CHAZ/CHOP www.emeraldcityjournal.com