I felt it was about time someone brought up an issue that seems not to be as widely discussed as it should. A topic that affects us all and needs to be addressed. Many believe it is a matter of opinion but really there is only one logical answer to the question, "what is the best Harry Potter film?" Let's get real everyone, it's clearly Harry Potter and the Chamber of Secrets.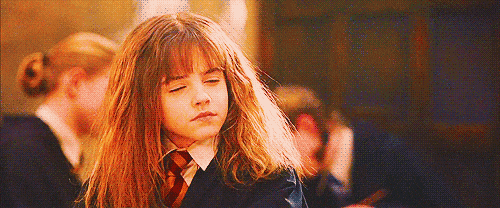 Yeah I know, that was probably the face from about half of you when I said that because for some reason it seems people have lost their way. I have told people my favorite Harry Potter film is Harry Potter and the Chamber of Secrets and they respond with, "I hate that one," or "are you kidding me? That's the worst one in the franchise!" You know what my response to that is…?
First I'll look at you like this: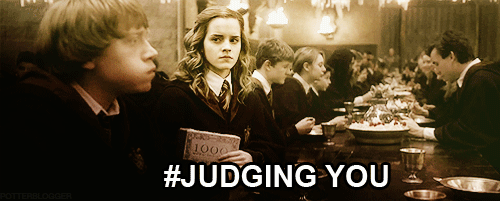 Then I'll respond with: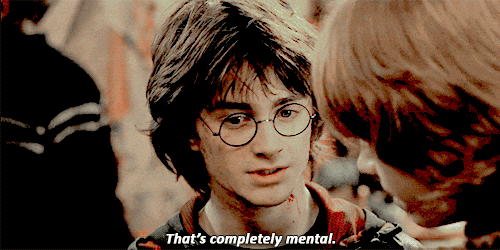 After your response I'll throw in a little: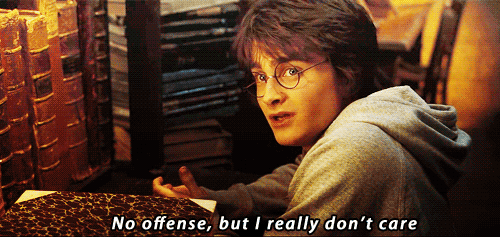 And as you walk away this will be me: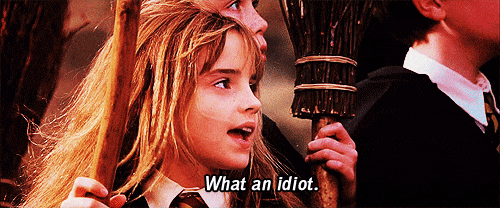 The Chamber of Secrets is SO GOOD. It has everything from duels, battles and action to heart, epic scenes and a whole lot of fun magic. I'm here to refresh your memory on why Harry Potter and the Chamber of Secrets is really the top contender and my personal favorite film in the franchise. (Warning: obvious spoilers throughout the entire article).
1. We Are Given Dobby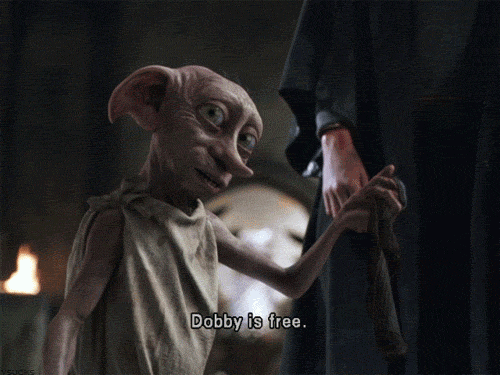 Dobby is the best. He is introduced in this film in the beginning and his scattered appearances to give us the information we need as well as some funny antics make him such a memorable character. If you don't smile at the scene at the end of the movie where he says, "Master has presented Dobby with clothes! Dobby is free," there is no hope for you. After all he also saves Harry from Lucius so who's the real winner here.
2. The Flying Car And Whomping Willow Scenes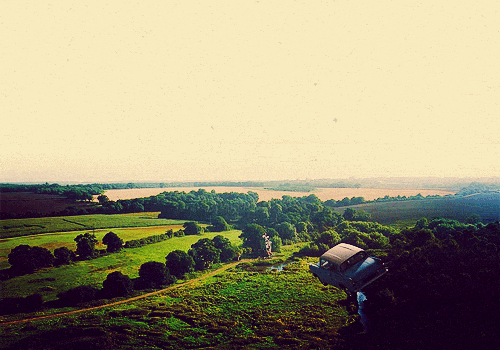 Here we get introduced to one of the coolest magical items a wizard can own: the Weasley's flying car! From using it to get to Hogwarts after they miss the train and getting stuck in the Womping Willow, to using it to get out of the Forbidden Forest when Aragog unleashes his spider sons and daughters on Harry and Ron, it really is a character in itself in this film.
3. The "Petrified" Mystery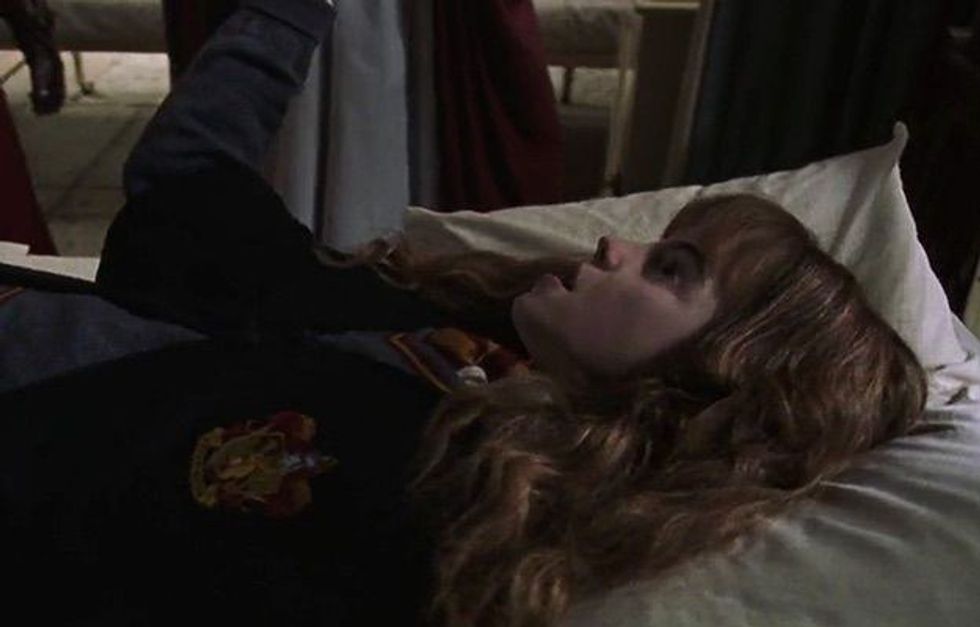 In all of the Harry Potter films we always have Harry, Ron and Hermione trying to uncover secrets or get closer to defeating Lord Voldemort but in this film it plays out where the three are trying to solve a major mystery. They must figure out what exactly the Chamber of Secrets is, where it is, who has access to it, who the Heir of Slytherin is and so much more. Almost every scene has a new mystery in it where Harry, Ron and Hermione must decipher the clues written on the walls (literally) and piece everything together, even if it takes them months. The mystery of how students keep turning up petrified and why this is happening is such an interesting premise within the film.
4. Quidditch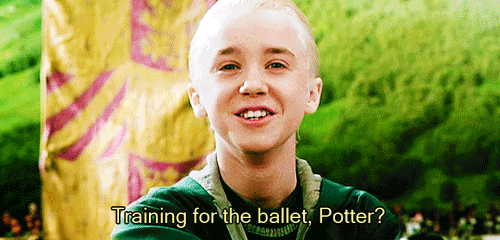 What does the audience want to see more than Harry and Malfoy face off against one another in Quidditch? Not much. The rivalry that gets built up in the first film certainly is heightened in this movie. You even have the whole roped bludger scene which eventually results in Harry's bones disappearing from his arm thanks to Gilderoy Lockhart (and a bunch of stuff in between as Hermione tries to stop Snape, or so she thinks, from jinxing Harry's broom).
5. The Polyjuice Potion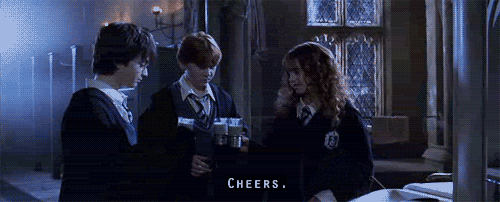 In this film Harry, Ron and Hermione discover how to brew Polyjuice Potion, which is one of the most fun scenes of the film. The plan is brilliant as they try to find out what Malfoy is hiding and if he knows anything about the Heir of Slytherin (or even if he is) or the Chamber of Secrets by transforming into his two friends Crab and Goyle. The Polyjuice Potion also becomes relevant in future films (such as the Goblet of Fire) and just like Dobby and the Womping Willow it is the first film to introduce these things into the franchise that become even more important later on.
6. "Follow The Spiders"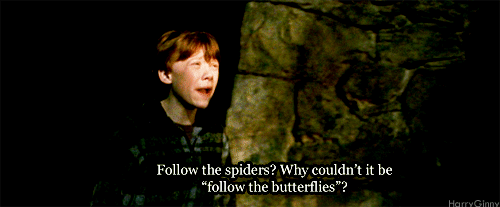 Ah, the Forbidden Forest scene. Here we get a glimpse into Ron Weasley's worst fear–spiders of course. As Harry and Ron go visit Hagrid's "pet" Aragog to see if he is in fact the monster of the Chamber of Secrets they have a little run in with hundreds of spiders who are trying to eat them. Luckily, who is there to save the day? None other than the Weasley's flying car!
7. Ending Battle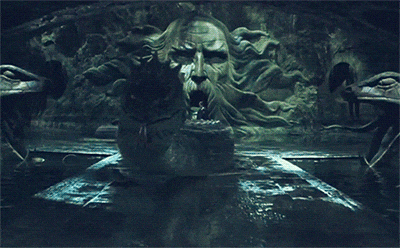 Out of all the Harry Potter films, the battle at the end of this film is one of the best. The amount of things we learn about the Chamber of Secrets including what the monster is (the Basilisk), that Tom Riddle is in fact Lord Voldemort, that Ginny opened the Chamber of Secrets (controlled by Tom Riddle of course) and that Dumbledore's pet phoenix Fawkes is one of the true heroes of the film is amazing. Plus we have two epic scenes that happen here. We see Harry defeat the Basilisk with Godric Gryffindor's sword and weaken Voldemort by puncturing the diary with one of the Basilisk's teeth, which happens to be the second Horcrux.
With all of that said,
Harry Potter and the Chamber of Secrets
remains to be my favorite film in the franchise and anytime I find time to sit down and watch it you better believe this is me: