1. Take your Christmas card picture at the beach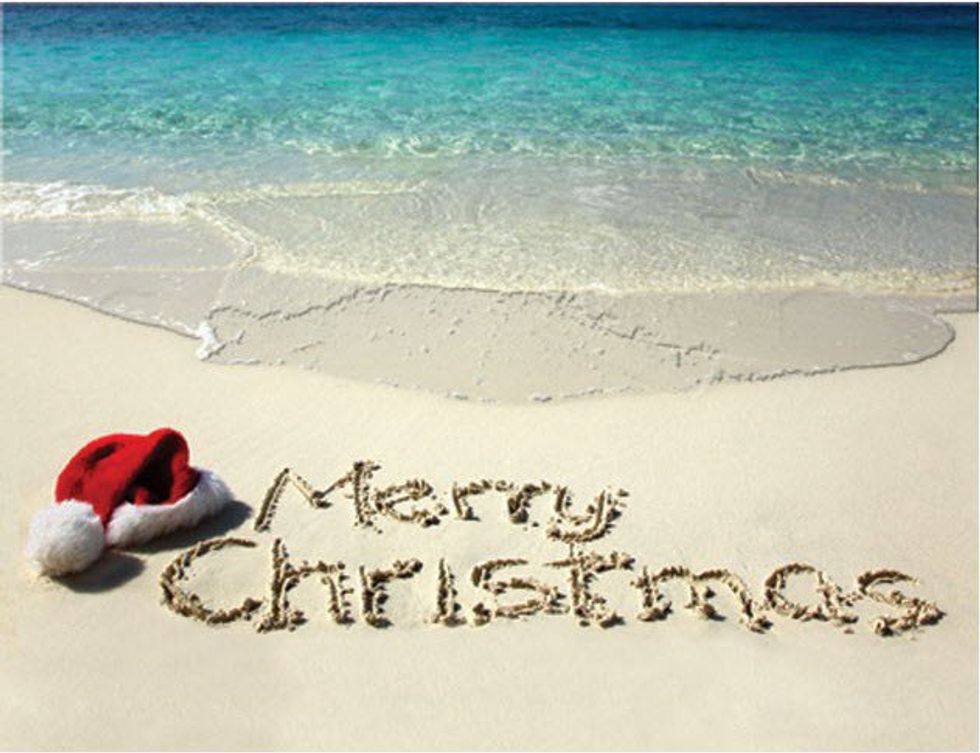 Instead of spending December inside, huddling near a fire for warmth, you can head to the beach and catch some sun rays. Make sure all your Northern family members know that you're still living in warm weather by sending out a beach themed Christmas card. Bonus points if everyone in the picture is wearing shorts!
2. Make a trip to Disney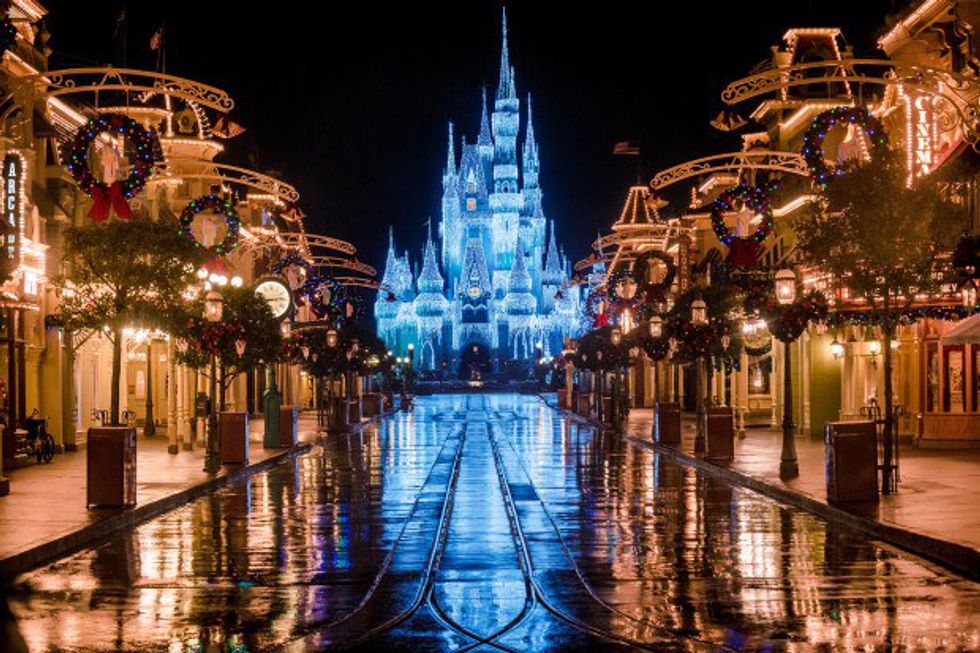 While Disney has a reputation for being the happiest place on Earth, it is also one of the most festive places on Earth during the holiday season. From the decorations to the parades, Disney is the place to be during the month of December and, for Floridians, it's just a short trip away!
3. Christmas Movie Marathon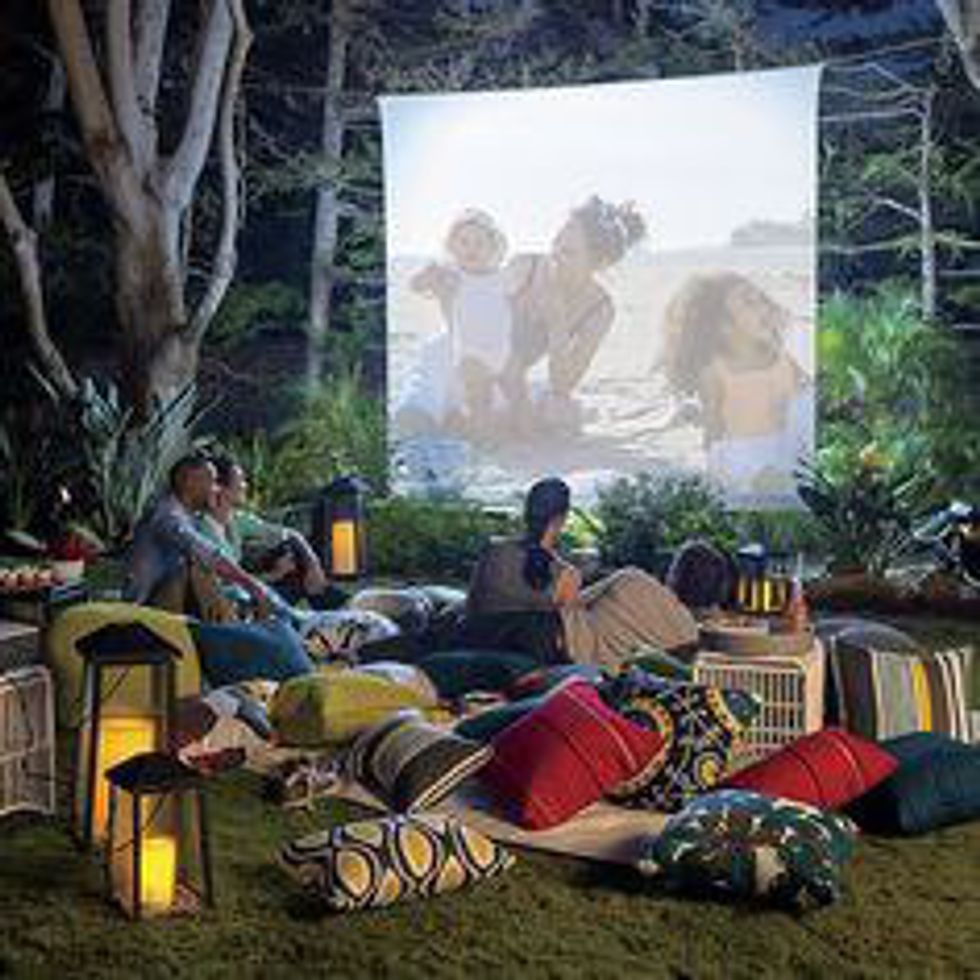 Everyone has a favorite holiday movie so the best way to see them all is to round up the gang and binge watch them. To take advantage of the Florida weather, marathon all of these movies outside with the help of a projector. Lay back on some blankets and enjoy the cool (not cold) night air.
4. Build a Sandman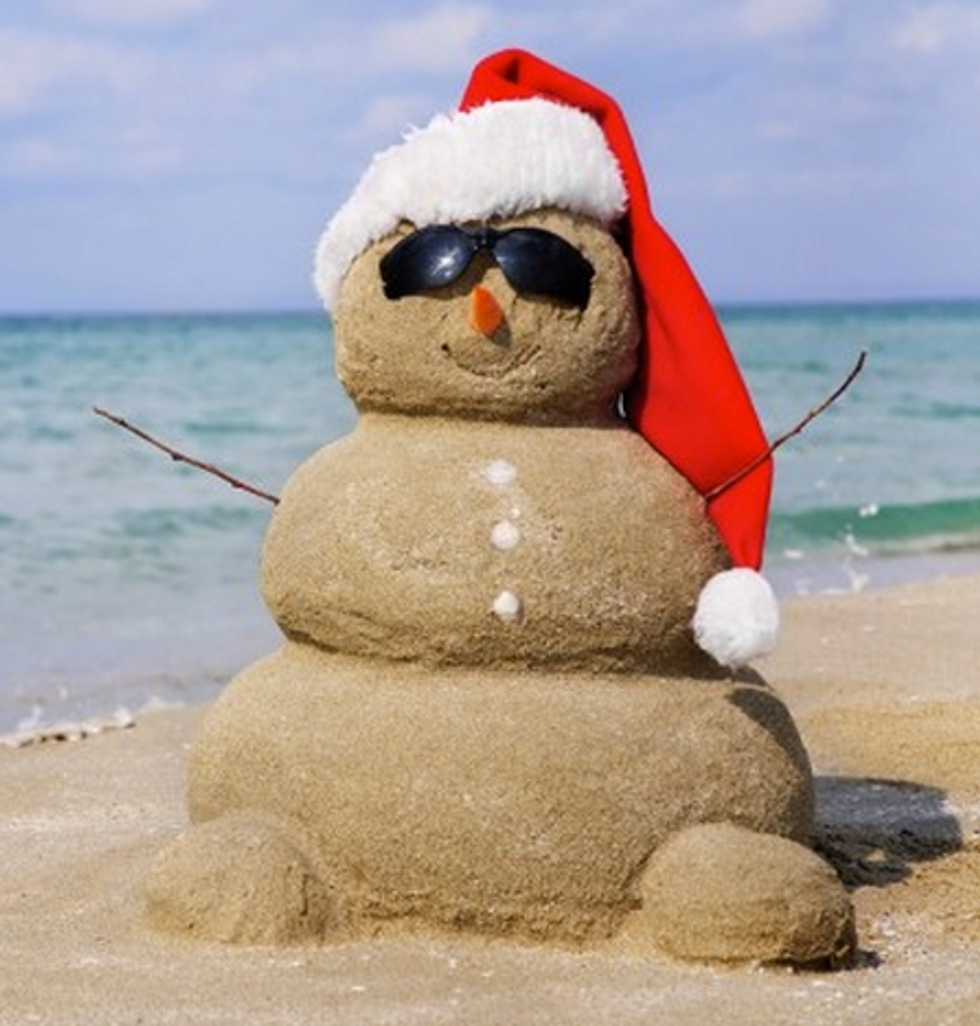 Because Floridians don't have to deal with the wet mess that is snow, our snowmen are distinctly unique. Celebrate the warm weather with a sand-made snowman next time you go to the beach! Make sure to share a picture on social media to reiterate to your friends that you live in a warm-weather state.
5. Nights of Lights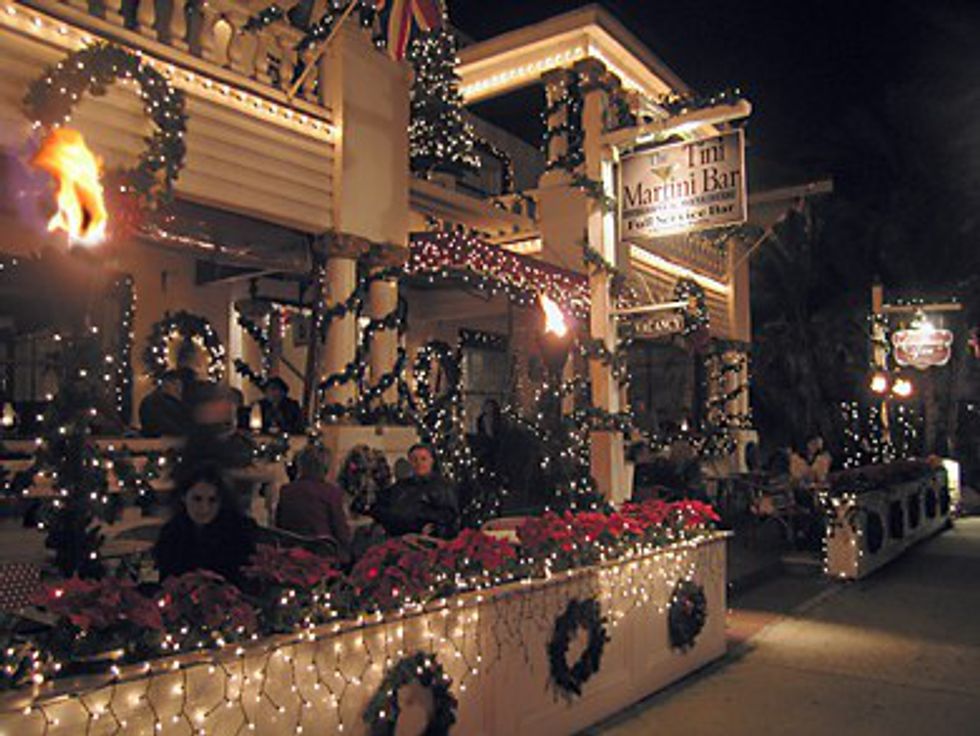 Saint Augustine dresses up their historic buildings with lights so that the entire downtown area shines. Take a festive trolley ride and sing along to Christmas carols as you are driven past the best houses. End the night with a drink at the Tini Martini Bar, one of the best-decorated locations in the city!
6. Florida Decorations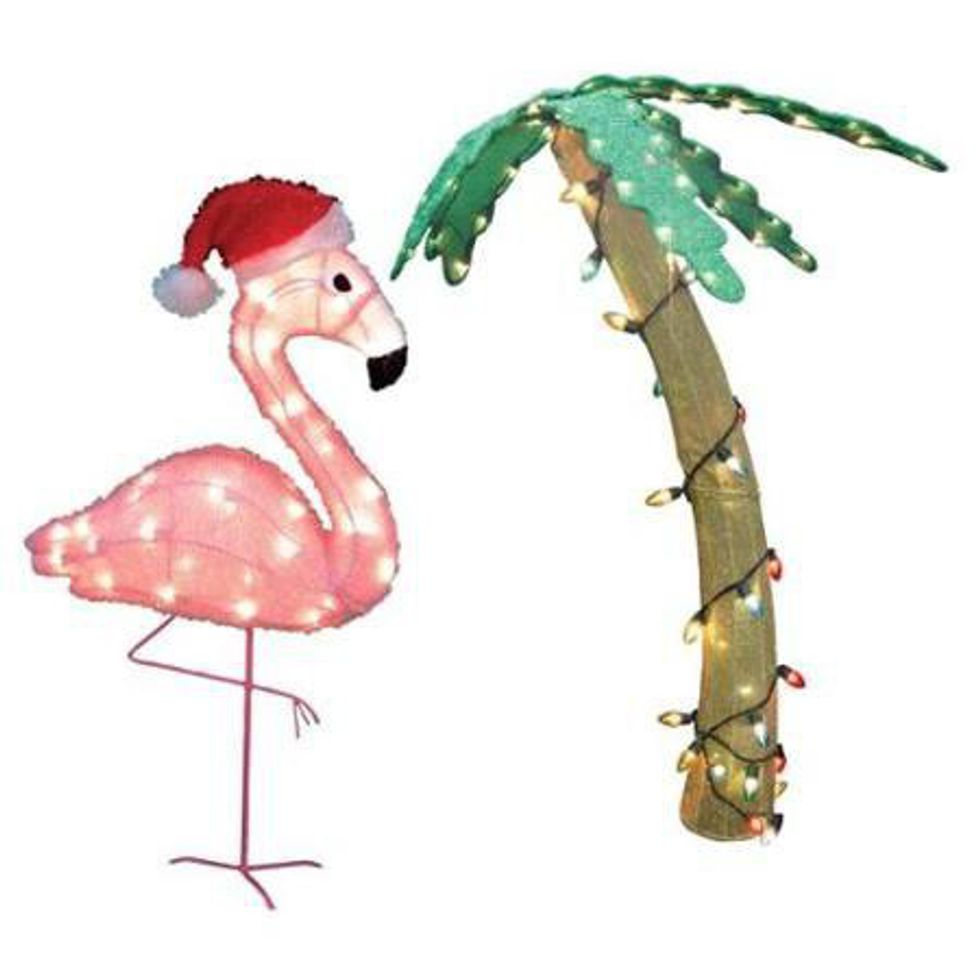 Get more creative as you decorate for Christmas. Instead of the traditional reindeer statues in your yard put up some plastic flamingoes with Santa hats. Light up your palm trees along with your house. Even top your tree with a fake starship rather than the typical star.