Did you know that over 80 percent of all flowering plants on Earth, providing food to 7.2 billion humans and hundreds of species of herbivores are pollinated by bees? A third of all vegetables and fruits that are produced are pollinated by honey bees alone. Without bees pollination from honey bees some crops may not even exist, let alone the quality or quantity of these crops.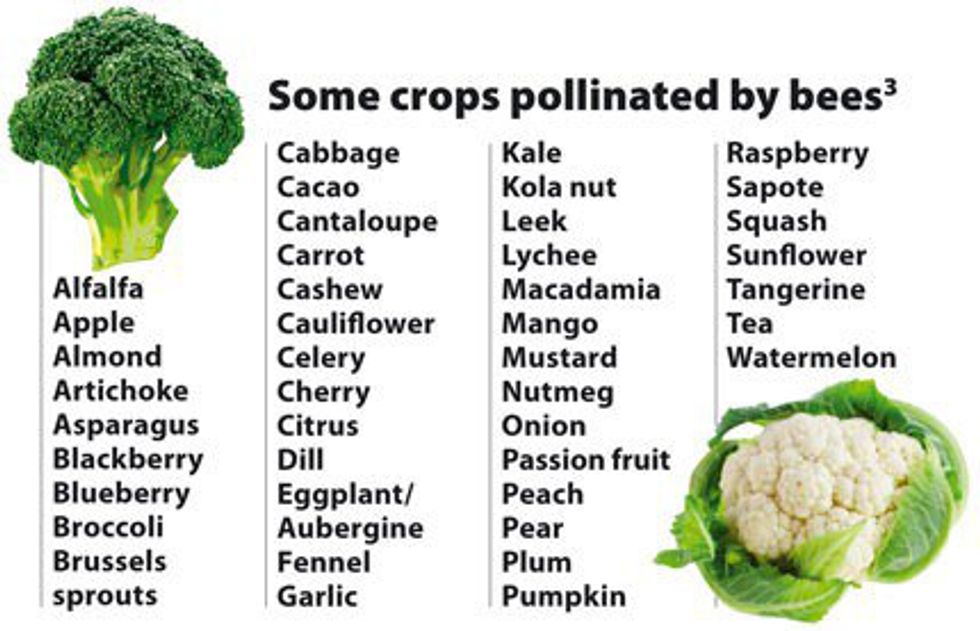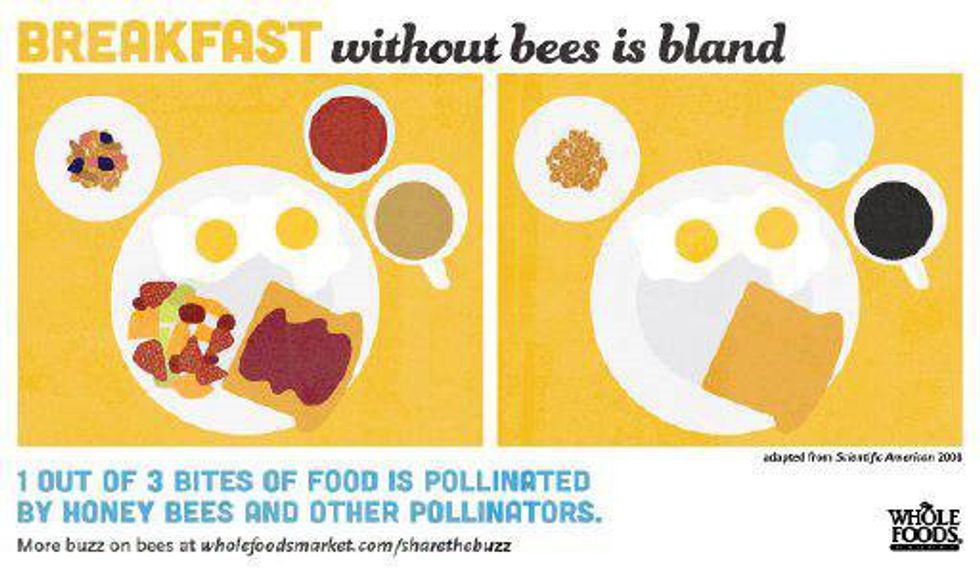 Whether it's pollination of actual growing fruits and other crops, or pollination of seeds that are used to create grain for our livestock, our world's food chain is dependent on honey bees. Not only do bees buzz to keep thousands of tummies full, but many bees and bee related products are used in areas of health to relieve sore throats, heal topical wounds, and even treat arthritis. The net worth of these fascinating worker bees is astounding; economically the value of pollination worldwide is thought to be as high as $90 billion, with bees as the largest bread winner, and overall the bee pollination is worth nearly $20 billion a year to US agriculture. So what do we do when these busy critters start to die off?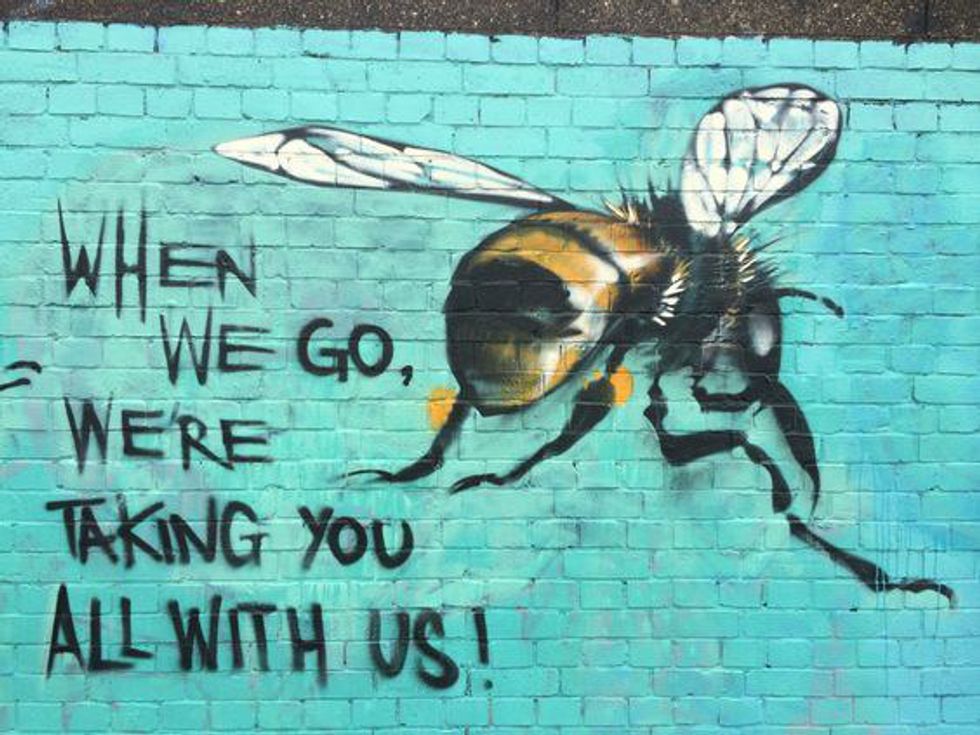 More than 60 yellow-faced bee species are rapidly dying. On September 30, 2016 the U.S. Fish and Wildlife Service deemed seven species once-abundant to Hawaii endangered. They are the 1st bees ever on the list. The neuro toxins, given the name neonicotinoids -- specifically neonics, are a new form of insecticides that are primarily responsible for the exponential increase in the death of bees. This rapid growth of bee loss is recognized as Colony Collapse Disorder, with neonics having the largest impact on its prevalence. When bees are exposed to these harmful pesticides they don't think properly, their nervous and immune system crash, they can not always find their way back to their hive after pollinating, and sometimes even shake to death. Some of the harmful symptoms that bees experience from neonics have been compared to those resulting from the human brain disorders Alzheimer's and Parkinson's disease.

Along with neonics, habitat loss from the infestation of mites and climate change also threaten honey bees. Unfortunately the bees have no control over their depreciating populations. Bees cannot taste neonicotinoids which means they are not able to avoid these pesticides, and it is poisoning for the insects when they eat the contaminated nectar. So it is up to us to save them from the danger that we as humans are mostly responsible for putting them in.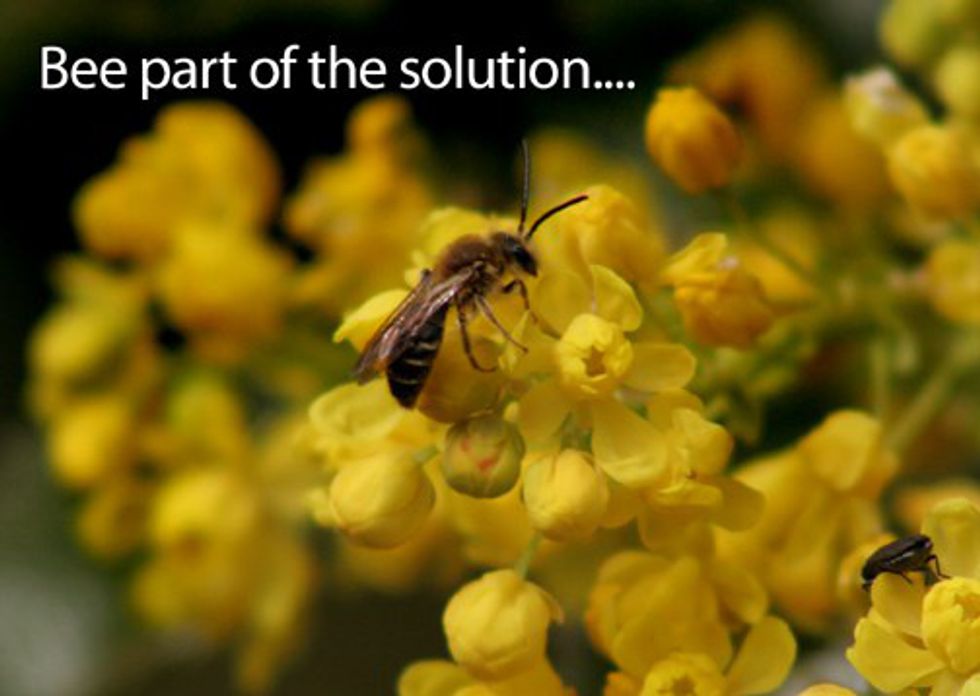 We can all help to do our best to minimize the effects of colony collapse disorder by planting bee friendly herbs, perennials, and annuals without the use of harsh chemicals and pesticides. Don't be afraid to ask your local farmer or garden store to refrain from selling products that contain neonics or other damaging insecticides, the worst they can say is no. Avoid from purposely killing bees and using toxic sprays on bee hives, those are our friends that work to keep our stomachs full that you are spraying with poisonous fumes. Supporting sustainable local farmers and only buying raw, local honey can also make a larger impact than you probably think. If you see a bee that is on the ground somewhere and barely moving, it may not be dead, it might just be re-energizing until it can continue pollinating again. Put some room temperature water on a metal spoon with a pinch of sugar and leave it by the ground near them for a few minutes, this will help to regain their strength quicker so they can go back to buzzing. Telling your friends about the harmful effects of pesticides and climate change on the bee population also helps, word of mouth can spread awareness and overall more consciousness on this pressing issue. I would also encourage you and whoever else to sign the petition here, http://act.credoaction.com/sign/eu_ban to help protect the bees longevity. Be a bee protector, be proactive!