Can guys and girls really just be friends?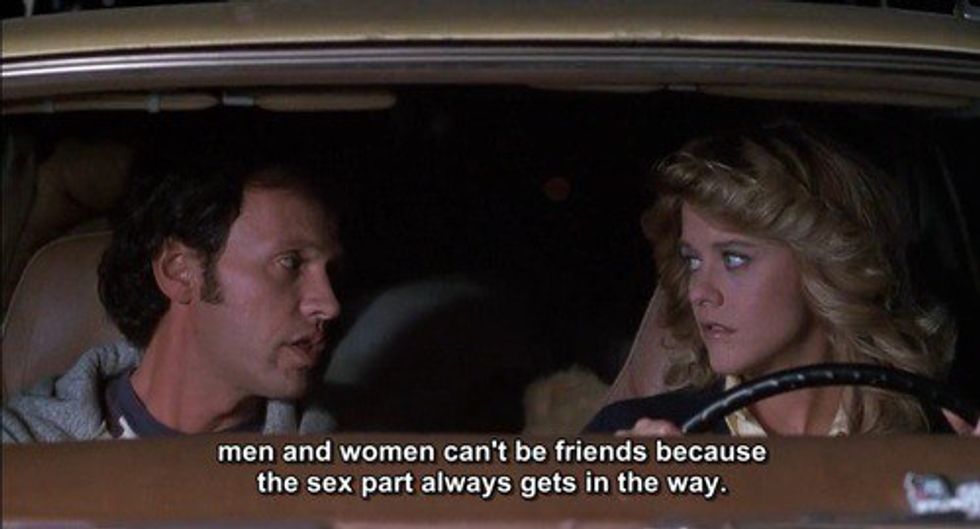 This is a question that gets asked a lot and everyone seems to have a different answer. Ever since When Harry Met Sally came out, this question became a hot topic. Some say yes, just because you're friends doesn't mean you're sexually attracted to each other, some say no, it's inevitable that someone will develop feelings and it'll just make things awkward, while some will tell you that being friends with the opposite sex is better because it eliminates drama. With the ever prevalent hookup culture that exists, especially on college campuses, I decided to ask my friends what their thoughts were.
"Do you think guys and girls can really be just friends and why?"

"Yes because you're not attracted to every guy you see." -female, senior

"I think guys and girls can be friends, but every guy has thought about having sex with just about every girl. So yes and no," -male, sophomore

"I think guys and girls can be just friends in the sense that nothing romantic will ever actually happen between them, but I do think that one person will always have feelings for the other. I know in all three of my close guy/girl friendships, there's been one person, whether that be myself or the guy, who has had unreciprocated feelings for the other." -female, sophomore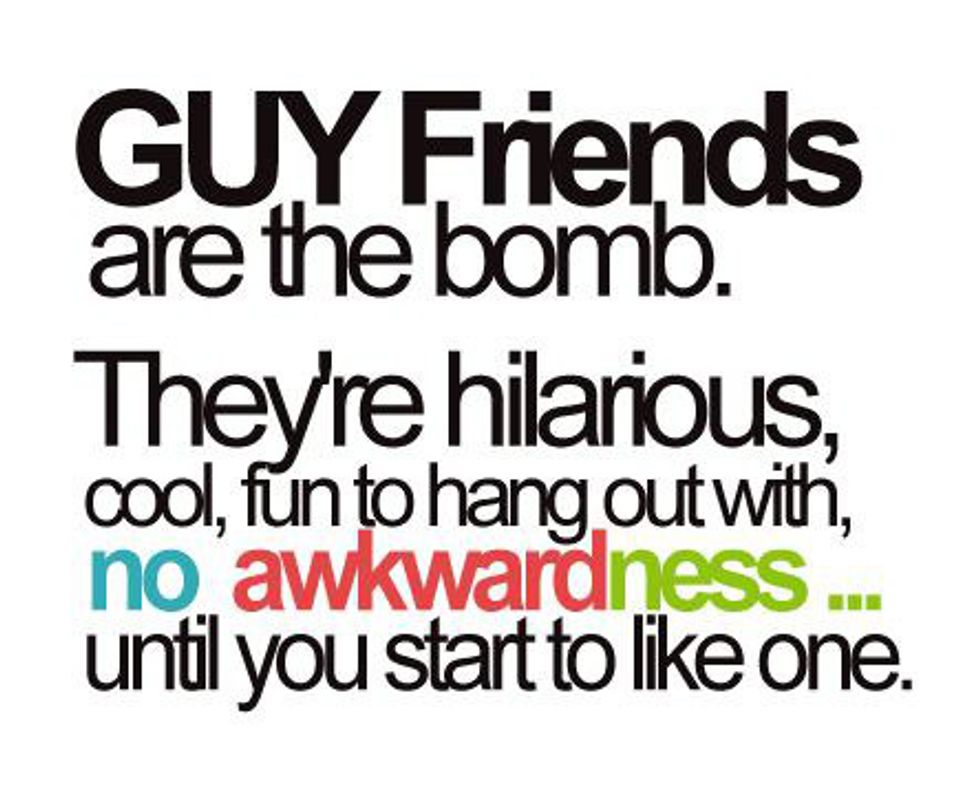 "If they've ever been in love or had sex, no. But it's perfectly acceptable to have a best friend of the opposite sex." -female, junior
"My answer would be yes, but both people would have to be set on it. Like there would have to be a mutual understanding (unspoken) that they just get that they're friends. I would say though that obviously as you spend more time with people, it's because you like them better, as a friend or otherwise. So it would probably be about a kind of understanding that they're your friend or confidant or whatever it might be." -male, junior

"Absolutely, guys and girls can just be friends. Some of my best friends are guys. We used to spend so much time together and I really treasure the memories I have with them. At no point have I ever thought of trying to be something more with them, because, to me, they're my brothers." -female, junior
"No, not unless they are gay or have girlfriends themselves." -male, graduated