My review on the well-known Brooklyn Cat Cafe.
Last weekend me and my two best friends decided to check out a really cute place called The Brooklyn Cat Cafe. I am actually a dog person and was never really interested in cats, but of course my two best friends are huge cat lovers so I decided to accompany them and thought to myself, "Who knows, maybe my mind will be blown and I will realize my sudden love for cats." Naturally, we were all pretty excited to go there and play with some kitties. If you know Brooklyn parking then you know it was hell to find, but when we parked and walked up to the Cafe, we immediately saw cute cats on the window display sleeping!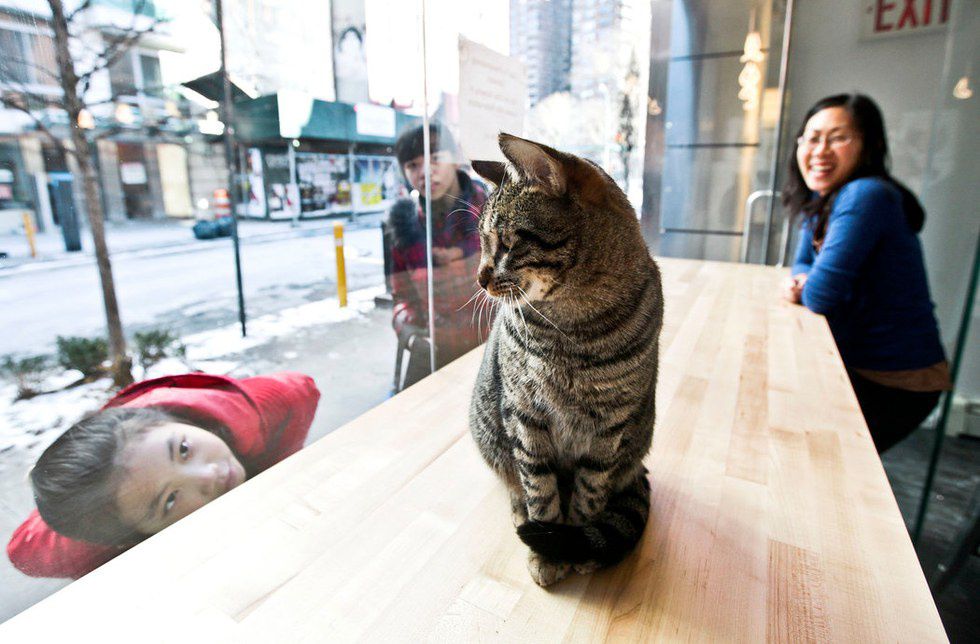 As we walked inside we had to sign a waiver before going officially into the Cafe. After that was done we got our time stickers and were ready to pet some cuties! The first thing I noticed was that this was by no means a cafe, they just had snacks in a glass case and coffee/tea on the side. The room was filled with comfy looking chairs and couches as well as many cats. The place is pretty small and there were a lot of people which wasn't that great but I was still happy to be surrounded by cute animals. I noticed that about 99% of the cats were fast asleep, so they weren't really playful but it was nice that we were still able to pet them. A lot of cat's were on their playhouse that was attached to the wall and I thought it was a very beautiful design and a fun place for them to play.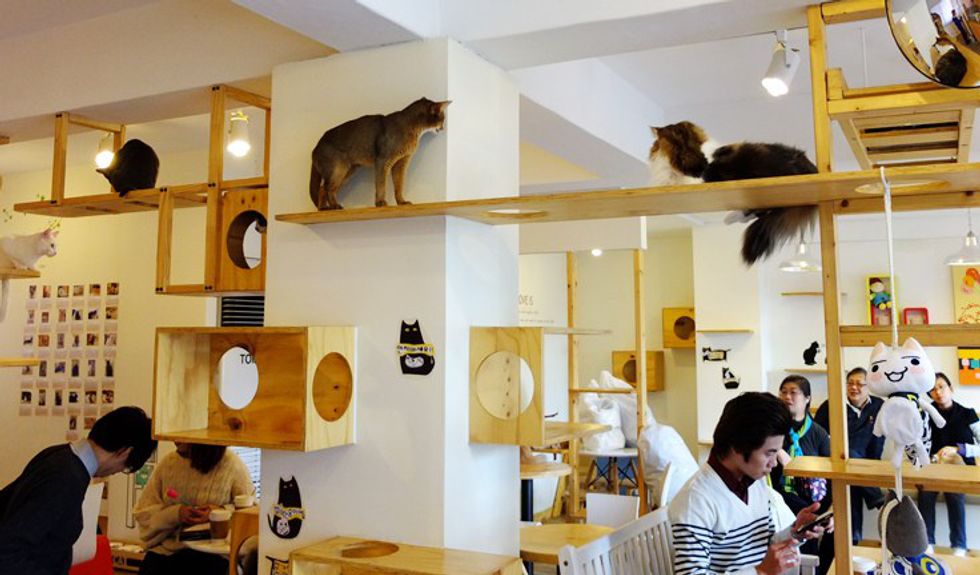 We spent about 30 minutes there and I didn't really like any of the cats I was playing with my best friend decided she wanted to spend another 30 minutes more because she was having a good time, so I agreed to it. As I was walking around I noticed a cat sleeping on the table in the corner. I started petting him and playing with him and I instantly felt a connection. I never really had a wanting to pick up a cat and play with it before but he was somehow different. I found out his name was Marley, which was amazing because I adore that name, and took a few pictures with this cutie.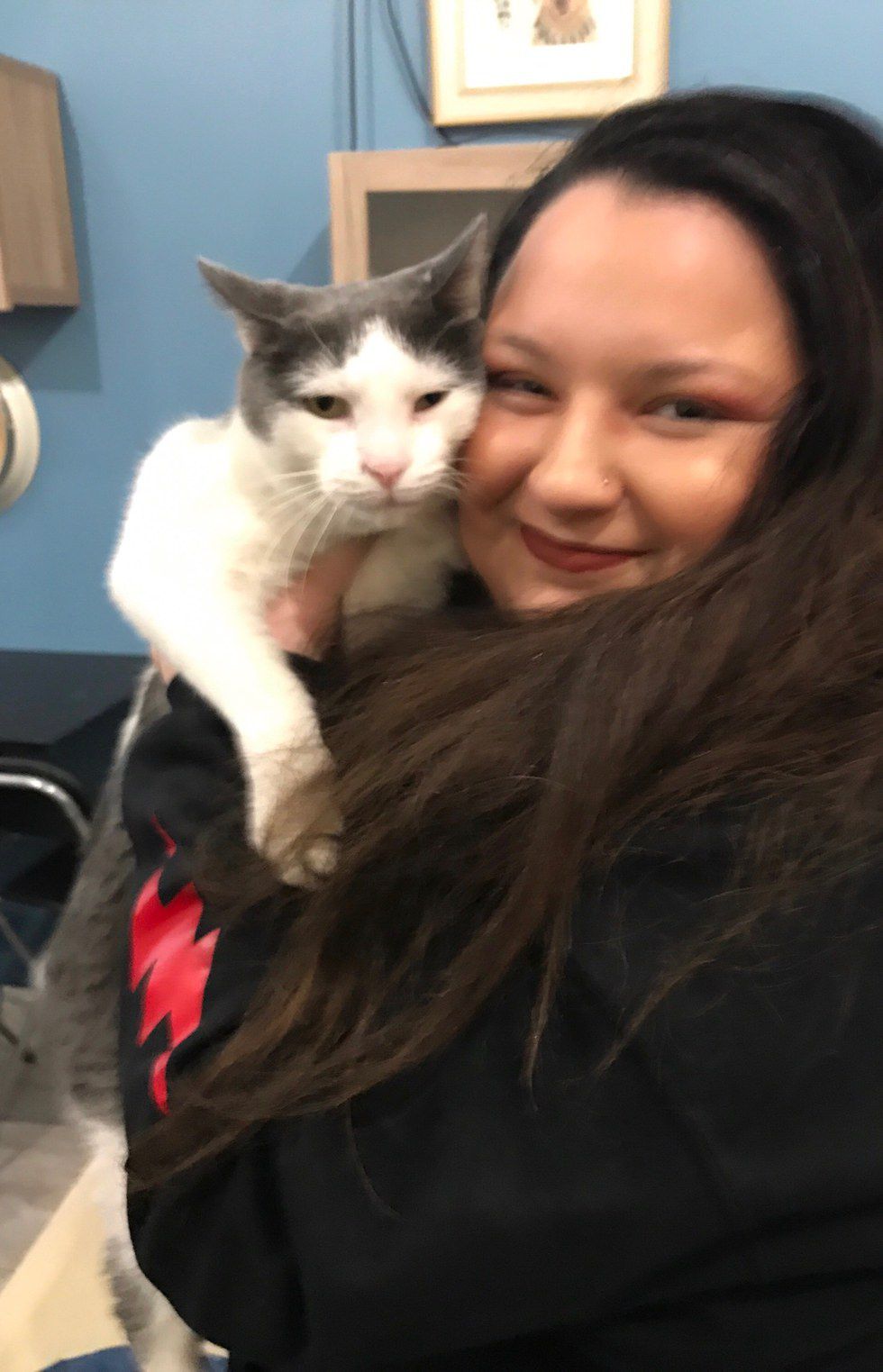 He may look grumpy in this picture but I can assure you there was a lot of love. After about an hour at the cat place it is safe to say that yes I would recommend for people to come here if they truly love cats. I would recommend eating somewhere else unless you just want a quick snack then this place is perfect for you. They deeply care about the cats in this place and the workers can even read their moods which I think is super cool. A little information about this place is that it is five dollars for every 30 minutes which is very affordable and plenty of time. If you do decide to check this place out, enjoy!
P.S. These cats are up for adoption just incase you wanted to adopt!