Welcome back
Sign in to comment to your favorite stories, participate in your community and interact with your friends
LOG IN WITH FACEBOOK
She was stuck
behind
a gunshot
in the empty dark sea,
quietly
bleeding,
carrying
the
fallen sky
among
my absence.
Report this Content
This article has not been reviewed by Odyssey HQ and solely reflects the ideas and opinions of the creator.
Subscribe to our
Newsletter
Featured
Suicide isn't a tool for revenge or emotional blackmail
53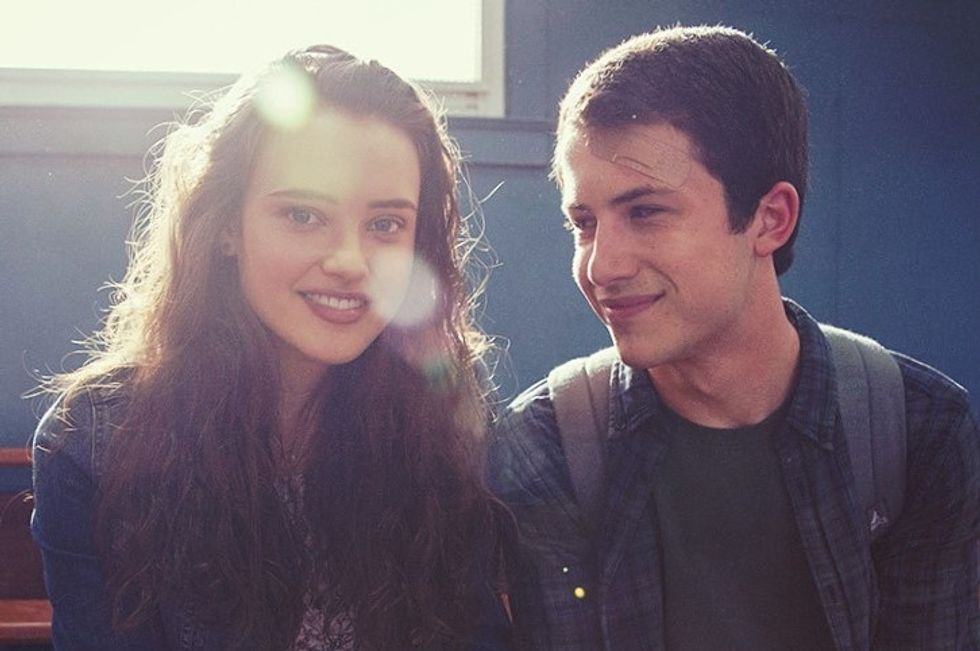 Instagram
We've all had the privilege of watching, dissecting, and appreciating hundreds of films and television shows. Few, however, have stirred as much visceral emotion in me as the Netflix series, "13 Reasons Why." A cauldron of controversy, the show's well-intentioned aim to highlight the severity of teenage bullying, depression, and suicide..
"13 Reasons Why" plunges us headlong into the turbulent world of high school, a realm fraught with emotional upheaval and the seething pressure of adolescent social dynamics. The protagonist, Hannah Baker, is a teenage girl who tragically takes her own life, leaving behind a series of cassette tapes that detail the thirteen reasons—or more accurately, the thirteen people—who she feels contributed to her decision. While the story's premise is intended to shed light on the tormenting effects of bullying, it inadvertently glamorizes a harrowing subject matter—suicide
It took us a while to realise how the worst part of it was how it presented suicide as empowerment. "If you're alive and noone cares, they ignore you and hurt you then suicide will make everyone listen to what you have to say and the people who were mean to you will feel really ashamed and stop being mean."
This is presenting suicide as your best option of dealing with a problematic life. It makes suicide sound worthwhile, even if at a high cost. And we don't think that showing that it hurts to cut yourself deters anyone, it just makes her seem more like a strong, determined woman of power who manages to overcome the pain. The most heart-wrenching aspect of "13 Reasons Why" is its presentation of suicide as a form of revenge or retribution, a deeply misguided message for impressionable young minds grappling with their own emotional turmoil. Hannah's tapes are a manifesto of blame, effectively placing the responsibility of her life's tragic end onto others. This grimly misguided message disregards the complexities of mental health, and it's an intensely perilous narrative to push, particularly to an audience whose understanding of these issues is often still forming.
Featured
No running, ever, only towards each other.
359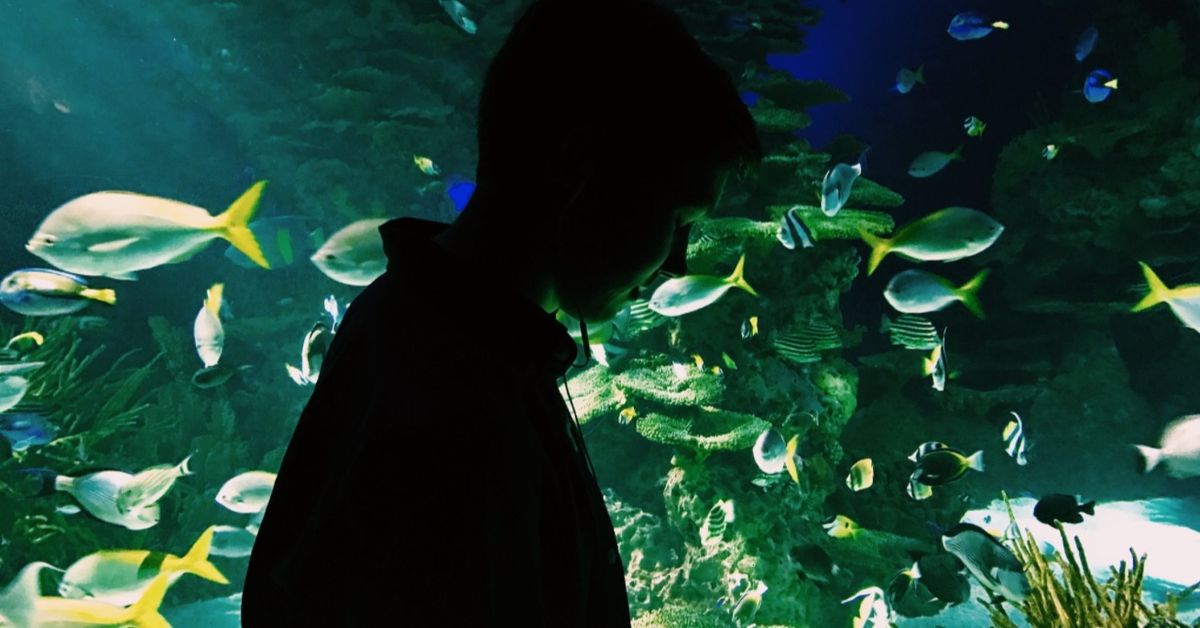 https://odysseyimages.s3.amazonaws.com/cropped_H15wqkgPM.jpeg
Recently, I've found that writing has become a great stress reliever for me, and it allows me to organize all of my thoughts. I thought it would be interesting to write a "letter" to you for when I graduate. Why? You and I have written an intricate story that has found some peculiar beauty to the mess it created. We met a little over a year ago, and I would have never guessed that I would become so close to you. As you already know, this relationship that we have goes through many phases, and we are about to enter a difficult one: graduation. I know it's hard enough as it is not seeing each other often, but this fall I won't be living in the same city as you which is a little scary. However, the same rule always applies for us: no running, only towards each other. I absolutely cannot wait to see the amazing things you'll do for the rest of your high school career, and you sure as hell better tell me all about them. You've been alongside me for mine, and I wanna be there for yours. 
A topic that always seems to be the elephant in the room is us. What about us? What will happen to the idea of us? My feelings for you will always be there, and you will forever be the one that got away. I know that you have found happiness elsewhere, but one day, if the stars and planets align, there may be a chance for us. We can't change the decisions we made in the past, but there's a big future to be written and perhaps we'll write our own someday. Until then, I am seeking my happiness and focusing on bettering my mental health. We both have a mutual caring for each other, and we only want what makes us happy. I am a text or call away, always. And yes, I still have your phone number memorized for just in case. We can't say how the days will unfold or change what the future may hold.
Something we never talked about that I've always been curious to discuss is the answer to this question: did I ever love you? Here is my answer, truthfully. No. I care about you deeply, and it has been exhausting thinking about this whole situation, but I can't say those three, little words just yet. I think they hold a powerful meaning, and until you're all mine, I'm not ready to deliver such a message to you. The one issue we had with each other was consistency. One day, we'd be happy and on top of the world, and the next day we can't decide what we want. And if you do become mine, all mine, then I will give you the world in those three words. 
Where does this friendship stand? Is this the end? I can't answer either of those questions because it's not completely up to me, and I can't see into the future. I don't want to lose you or what we have, and I would be thrilled to see this friendship continue to build. We have invested too much time and conversation to throw it all away. I feel like we know the deepest parts about each other and the little things that make us happy. I want to see you in the summer when I'm home, and I want to come back and watch you perform in the stands and on the field during the fall. We're not running, remember? However, we should allow each other to grow to see what the world has to offer. We'll take it one day at a time and take it all in.
My advice to you for when I'm gone is to do what makes you happy, love yourself, and cut yourself some slack. Take all of the solos in jazz band and make sure the freshmen know their place in marching band. You have changed my life more than you'll ever know, and I mean that in the best way. You have so much potential if you apply yourself and push harder to reach impossible limits. Remember that I absolutely adore you, and I will always be yours. I hope to see you do well, and I wish you nothing but happiness and success. 
You are something else, Clark Givens.
All the love,
Katie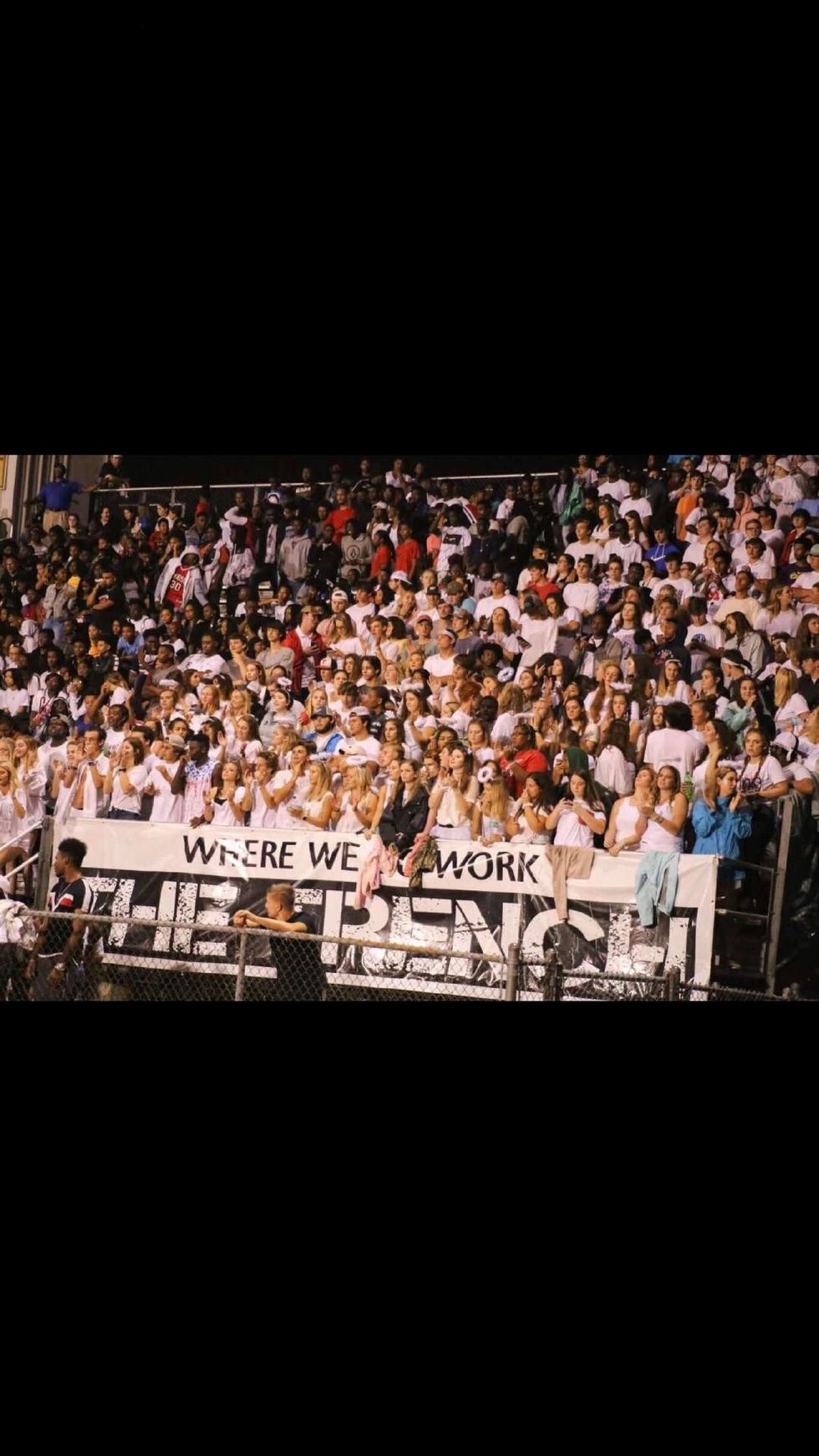 The sound of helmets clashing. The brightness of stadium lights. The sight of a roaring crowd. The countdown until kick off. This is what every fall Friday night is all about. The rush of excitement is out of this world. Football season.
You are in high school. It is a warm fall Friday night. You are getting ready, decked out in whatever theme of the night is. You are about to pile into a car full of your closet friends.
The crowd is growing, and you rush to a good spot. Kick off is upon the night and you hear the walk out song. The crowd is already going wild, and all eyes hit the field. Football players creep out of the tunnel and rush the sidelines alongside the coaches. You get to experience the sight of the players and coaches' bond. It's game time.
It is almost halftime and your home team has overtaken the rival team. The night is still alive. The band is preparing for their halftime show. The cheerleaders are preparing for their halftime performance. Yet, the eyes of everyone are still glued to the game because anything can happen.
It is fourth quarter, and somehow the game is now neck and neck. Your team is barely ahead but still anything can happen. The players have not given up. The clock is running out and everyone is on the edge of their seat. Your team has the ball. The quarterback is scanning his options. His eyes lock on the open player standing in the in zone. He throws a perfect pass. Everyone watches the ball as it flies through the air. The receiver jumps up and catches the ball. His feet hit the ground as the buzzer goes off. Your team just won. Fireworks burst into the air. The crowd screams as they rush down to meet the team. The adrenaline is still rushing throughout everyone. You can't wait until next week.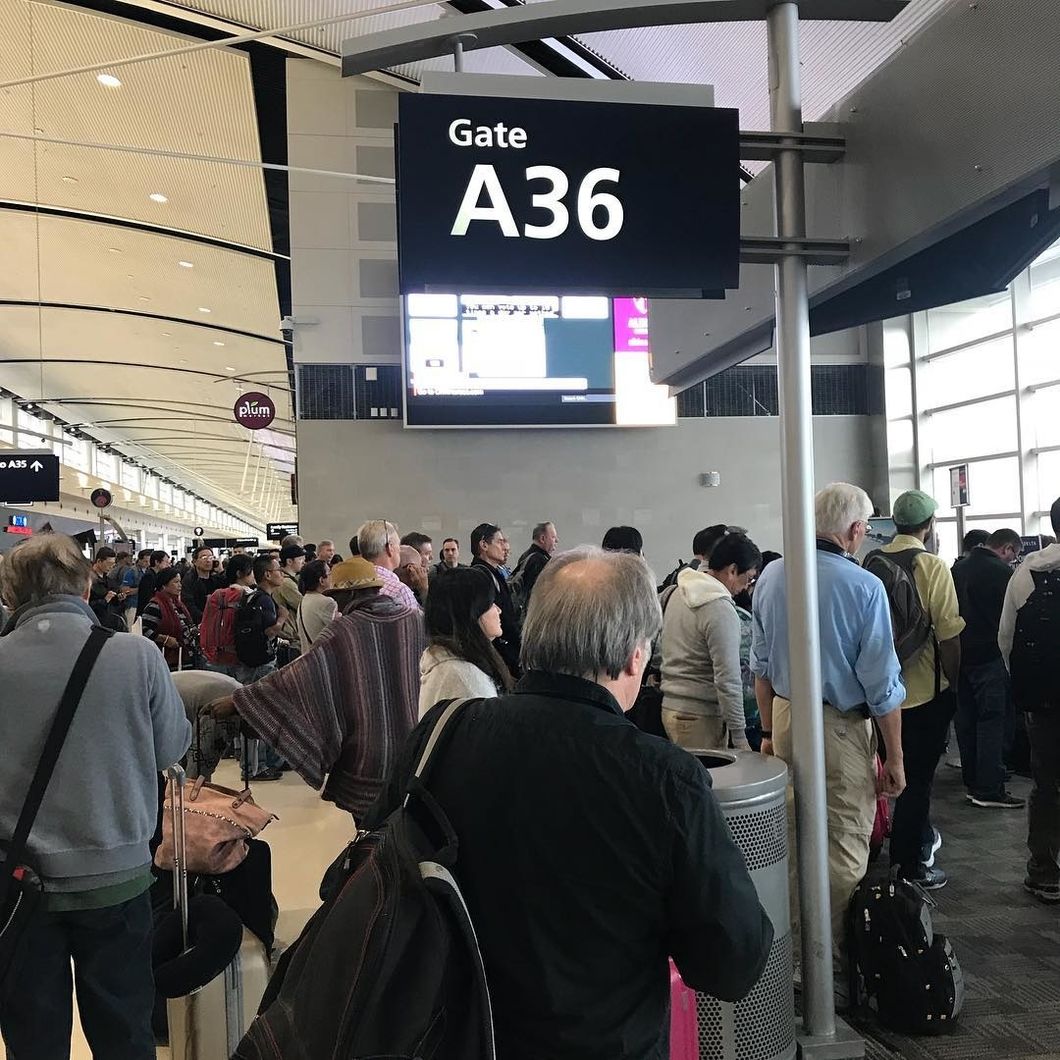 I find the airport calming. For the most part.
I was sitting at gate A33 just the other day at the beautiful McNamara Terminal in Detroit Metropolitan Airport (DTW) and I had the chance to recollect my thoughts for the first time in over a week. The week prior was filled will exams and papers and no sleep. But as I sat in one of the thousands of seats in that airport, I realized, the airport is a metaphor. A metaphor for life.
We all travel to and from the airport, in different ways, means, and from different places. Some people catch a ride from friends or family, some catch a bus, and some Uber or Lyft, or park their car in short or long-term parking. We all make it to the airport in someway to get to a commonplace, the airport, at the same time. We all check in to our respective flights and head for security, where honestly we all just want to get in and out of as soon as possible with no problems after taking our laptops out of our bags. Annoying, but we understand this is for everyone's safety so we tolerate it.
Exiting security is where I find airports to be a metaphor for life the most. We all started at similar beginnings and had to go through similar processes, involving getting to the airport and going to security, but now you are free to go. Similar to everyone being a baby for the first few years of life, you have very little control over your beginnings. You do not get to choose what you eat, the family or people you were born into, or where you were born. You have no control over these things. But security represents the beginning of your ability to change your life and make your own decisions which I believe happens from the young age of 4 and 5. You are free to choose who you want to be friends with. You can be picky about what you eat or wear. You can decide. In an airport, this is similar to how you are free to browse through pop-up stores selling overpriced clothing. You are free to grab some coffee or food before your flight if you feel like it. You are free to do whatever you want before your respective flight leaves. You can make your own decisions before you go on your way to a new location.
But what I find outstanding is the simple amusement of watching other fellow travelers pass by and guess where they are heading to. Where is their next location? Who are they going to see? Are they starting a new beginning? Are they traveling for their own pleasure? Are they going to see family? What are their intentions? I love guessing where someone may be traveling too and what they may be feeling at that particular moment.
The airport reminds me that we are all on different paths. Some in a hurry, some relaxed. Some ready to leap into a new adventure, some not able to leave the past behind. But all of our different paths cross at this particular time on this particular day at the same place: the airport. The airport reminds us and emphasizes that we are all on a journey. The airport brings us down to earth, that we are just one of the billions in this world experiencing the journey of life. We may not all know where this journey may each take us, but we are not alone. We are together.
Together at the crossroad: the airport.
Featured
Not just piss of giant monsters
569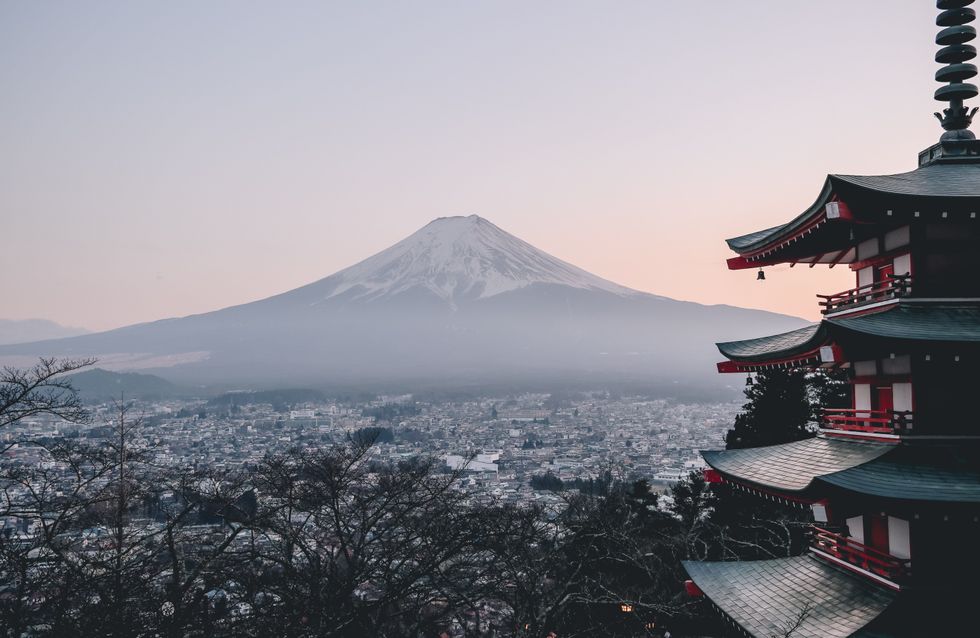 There are some things Japan does better than most of the West. Here are the top 7.
Trains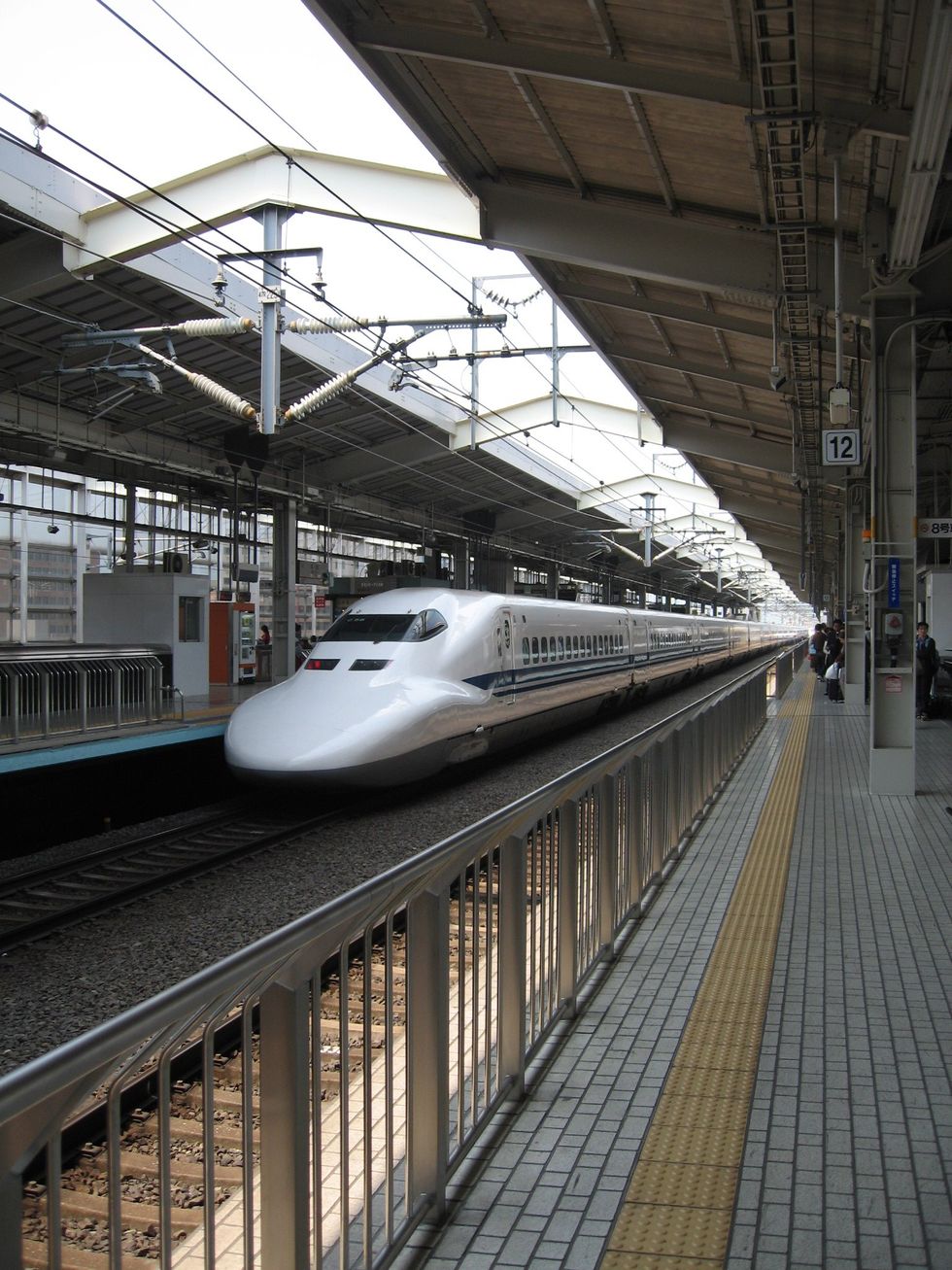 File:Bullet Train Kyoto Japan 1997.JPG - Wikimedia Commons
commons.wikimedia.org
Clean Streets
Recovery Plans from Earthquakes
Japan is a world-leader in thwarting the risk of natural disasters.In the first episode of this special edition of Target Japan, we head to Sendai, the capit...
Excellent food in 7-11s and equivalent stores
Vending Machines for multiple food 
Literally anything else you can imagine
Anime
Anime or Japanese Animation (アニメ) is perhaps one of the most influential forms of media in the modern world. It has a history spaning over a century and is i...
Accommodations for shy, introverted, or socially anxious people. Japan has automated, robot, kiosk, or self-service for things which in other countries would require you to talk to another human being
source: Reddit
Subscribe to Our Newsletter