'Breaking Bad' is a must-watch television series that will keep you on the edge of your seat and constantly craving more.
About The Show:
'Breaking Bad' follows a middle-aged father and chemistry teacher, named Walter White, who finds out he has contracted lung cancer. It is shown at the beginning that his chances for survival are slim. Not wanting to leave behind his crippled teenage son, and pregnant wife, Walter White attempts to find a way to provide enough money for his family to survive after he is gone.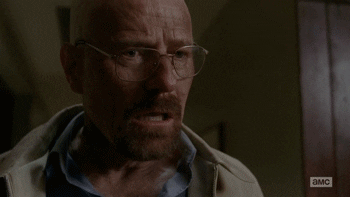 breaking bad GIF Giphy
After his brother-in-law and DEA Agent Hank Schrader takes Walt on a "joyride" of a methamphetamine drug bust, Walter hatches a plan to convince a former student and now drug dealer Jesse Pinkman to join him in the making and selling of crystal meth. This story takes on several incredible and even unforeseen challenges that will make your head spin.

About Your Author:
I must be real with you here, I am not actually a TV show fanatic. I rarely watch television.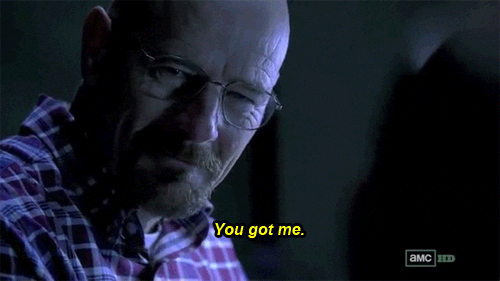 breaking bad oops GIF Giphy
This rarity is because I do not usually enjoy movies or binge-watching shows. I tend to find most stories predictable. I cannot get past poor writing, and tend to pick out plot holes, inconsistencies, and catch any flaws. Yeah, I'm kind of a terrible movie watcher.

Not to mention, I also have diagnosed ADHD and can't usually sit through an entire movie - nonetheless an entire season or show. The fact that I even got through the entirety of 'Breaking Bad' and loved it enough to immediately try to buy all of the show's merchandise, talk my family's head off, and then go on to watch every blooper/gag reel from each season proves that this show is something quite extraordinary.
The Hot Take.
'Breaking Bad' takes place in Albuquerque, New Mexico but includes many scenes and episodes within Mexico, Arizona, Texas, and even all the way up to New Hampshire. With a very diverse and even disability representative cast, 'Breaking Bad' breaks barriers between the seemingly normal outside world and an inside operation of methamphetamine and drug lords.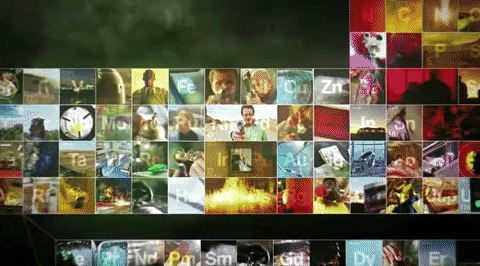 Giphy
While this show appears dark and unwelcoming to the average person, 'Breaking Bad' is so much more than the drug empire. In fact, the production of crystal meth by Walter White is merely the underlying subject, issues arise between relationships, family, mental and physical health, overcoming drug abuse, schemes, and most noticeably, morals.

The show hits hard on the matter of psychological abuse using gaslighting, many forms of manipulation, abuse, and lies to create an unhealthy and dangerous environment for the characters, and an intense, stressful, and invigorating show that will leave you with white-knuckles.
The absolutely extraordinary writing done by Vince Gilligan, Moira Walley-Beckett, and more is a style so unique from any other TV show written before. 'Breaking Bad' has such a creative and unique feel to it. The production style has such a way of catching your attention and keeping you interested for an entire 45 minutes. The writing is so detailed and creatively genius that you just cannot make any correct assumptions as to what will happen next. The incredible part about this is that there are no plot holes left behind; each subplot is fulfilled. Every character and scene holds a purpose, not just to waste time or distract from the original plot.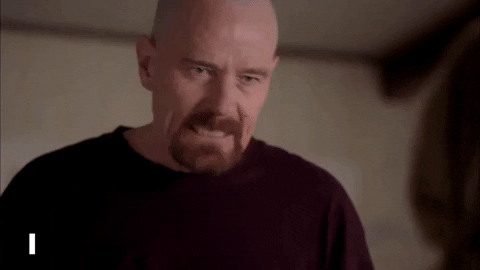 i am the one who knocks walter white GIF by Breaking Bad Giphy
I love 'Breaking Bad' because it was one show where I could not successfully guess what would happen next. It kept me on my toes, and so invested in the storyline. After finishing the series I was so stunned. "What an incredible, extraordinary show", I said to myself through tears.

No matter how many movies or stories you've watched, it is unlike anything you have ever seen before. 'Breaking Bad' is an experience: an emotional rollercoaster, filled with surprises, bombs, and many admirable characters. 'Breaking Bad' is a show of a lifetime.
So, are you ready?