Unless you live under a rock you have probably heard, seen, or even posted about the Miss Universe mishap that took place on Sunday night during the Miss Universe crowning. For those of you who haven't heard or just want to relive the hilarious moment let me break it down for you.

The Miss Universe pageant was going along fine; the contestants showed off their evening gowns, swimsuits and personalities and then it was time for the big moment. Steve Harvey announced that Miss USA took home 2nd runner-up, and right under that line on his card (pictured below) was the name of who took the 1st runner up, Miss Colombia.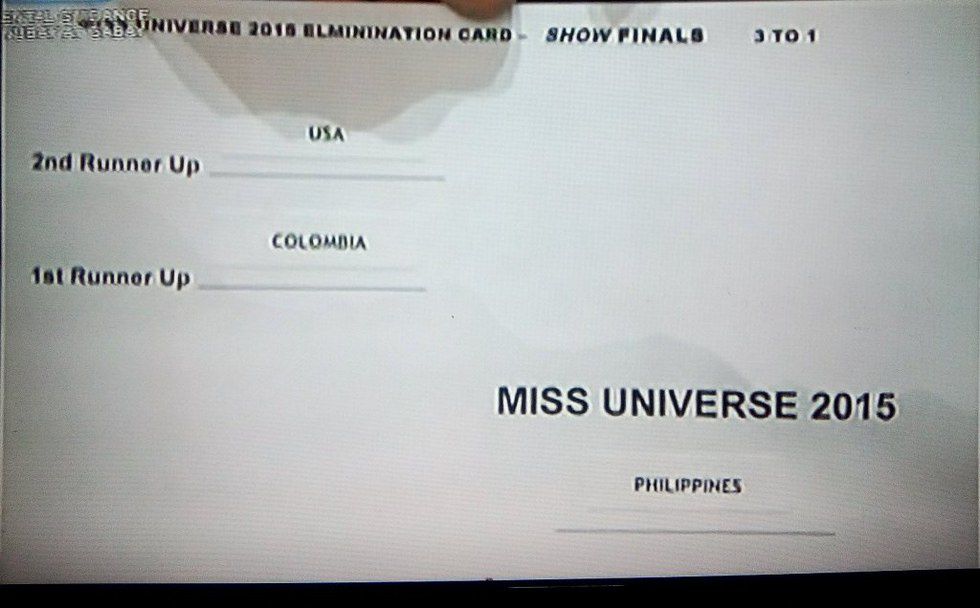 But Steve didn't announce that Miss Colombia was the runner-up, HE ANNOUNCED THAT SHE WON. This mistake then turned into a fiasco.
Just as Miss Colombia Ariadna Gutierrez was soaking in her win she had the crown ripped away from her. After she had taken the crown, held the flowers in her hand and waved with a winning smile to the crowd for nearly two minutes Steve Harvey headed up to the stage to fix the mess he had created. He announced that he made a mistake and the true winner was Miss Philippines Pia Alonzo Wurtzbach. The crown was then taken off of Miss Colombia and placed on to Miss Philippines, then the tears came from Miss Colombia. I don't blame the girl, can you image winning the biggest event you have ever competed in only to have the trophy LITERALLY AND PHYSICALLY RIPPED AWAY?!
Miss Philippines and the 6.2 million viewers watching this event unfold were shocked to say the least. Miss Philippines handled the surprise win very gracefully and even said after that she wanted to apologize to Miss Colombia. She did not have the opportunity to do so because of the chaotic mess but said she plans to in the future. Credit to both of the ladies for showing so much class during a truly unbelievable moment.
I was impressed by Steve Harvey's bravery and quick action to own up to his mistake until I saw his apology tweet where he screwed up yet again.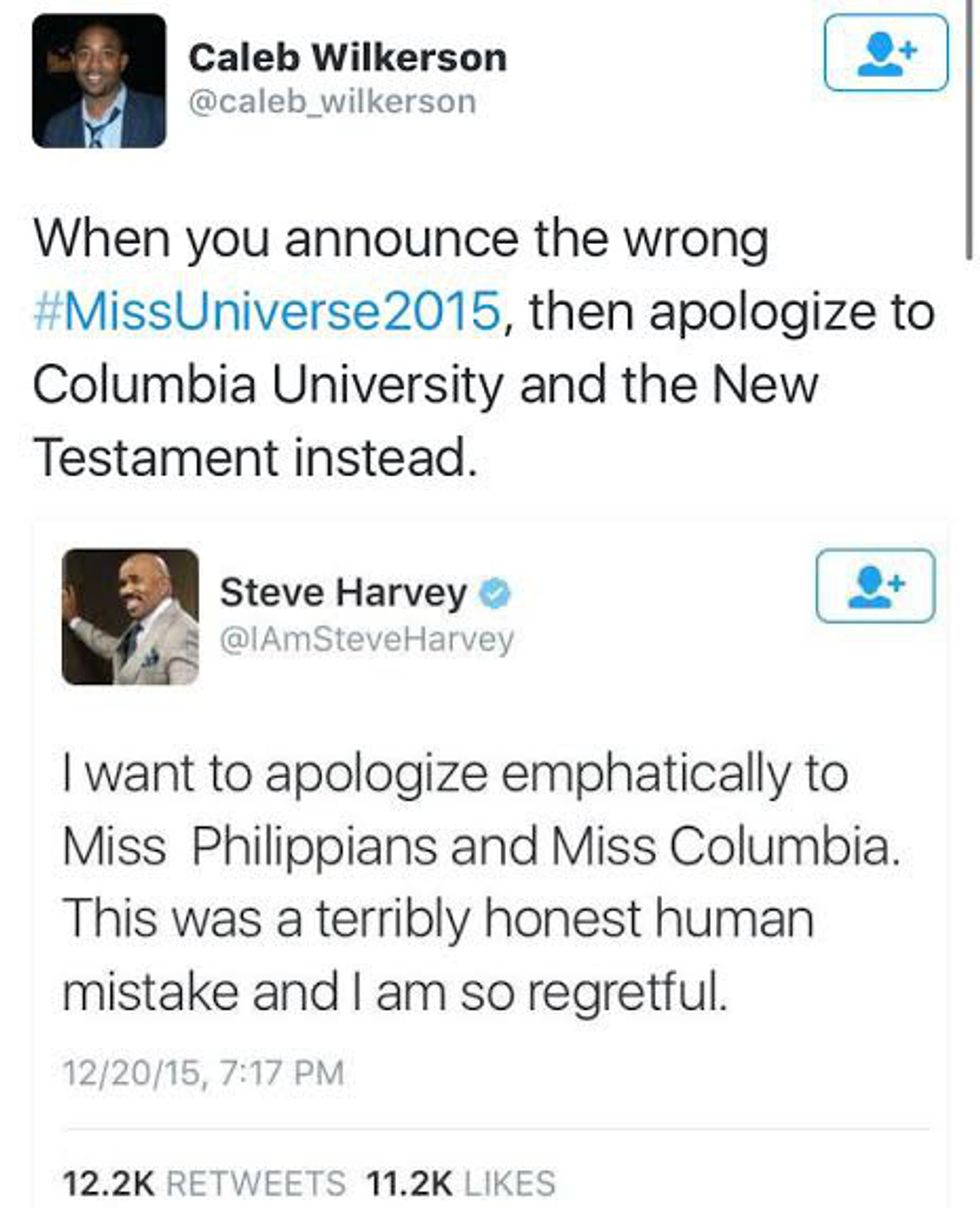 If you are going to issue an apology look over it for the mistake, look over it again, then have five other people look over it. Obviously, this was just not the day for Steve.
This hilariously terrible mistake inspired dozens of cleverly crafted memes and tweets, which I enjoyed the most out of this situation.
Steve Harvey isn't the only one screwing up here.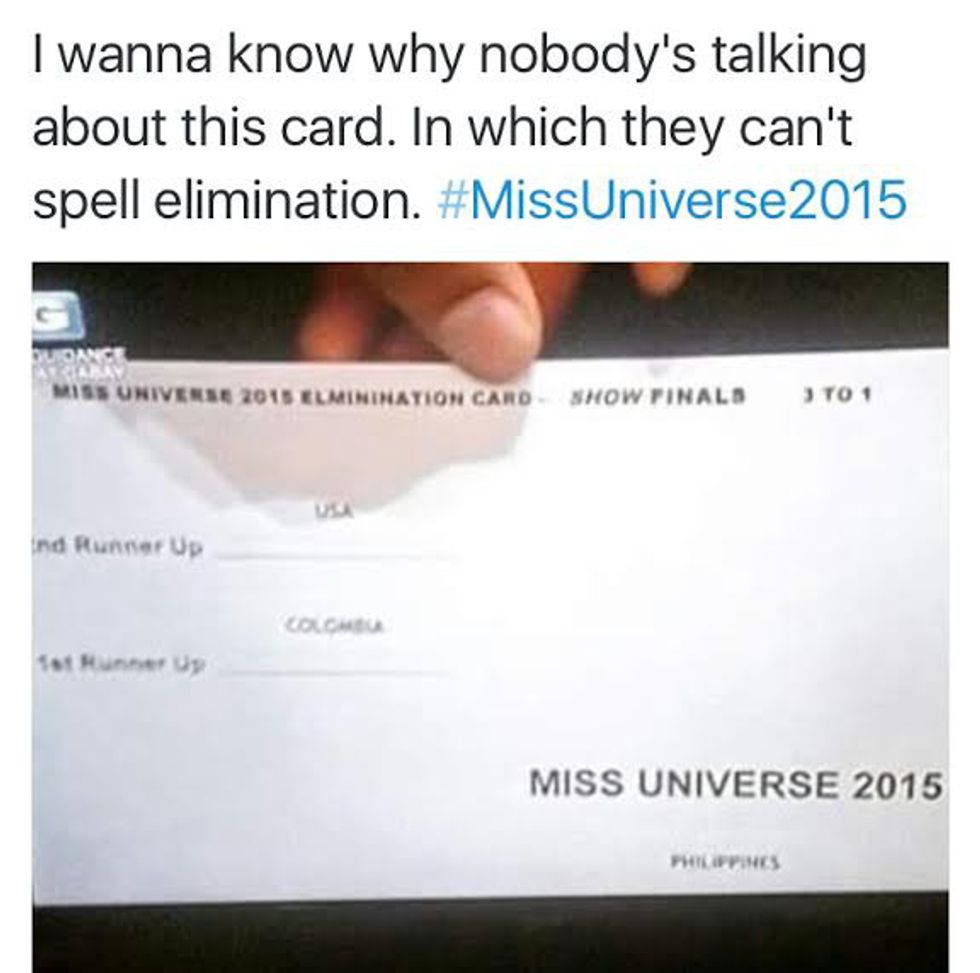 Some Family Feud humor, EH YOU'RE WRONG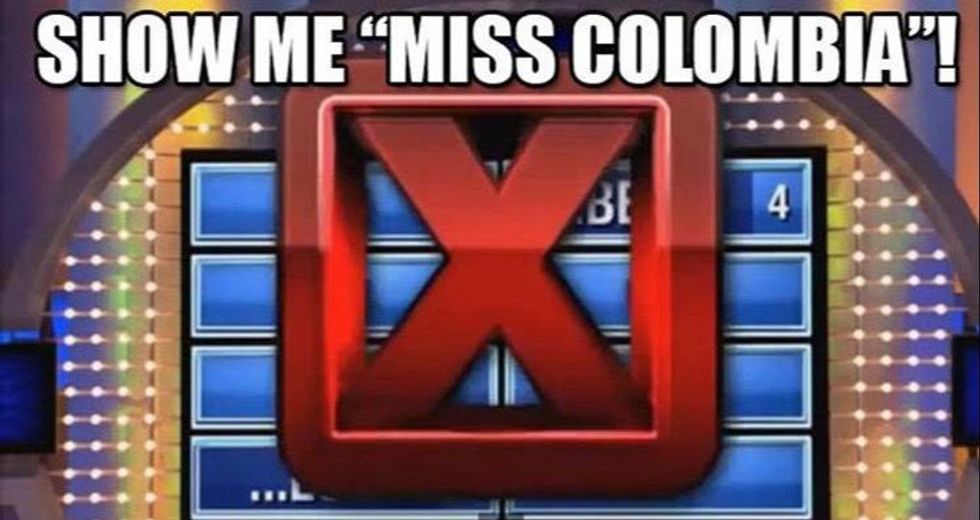 If only this happened instead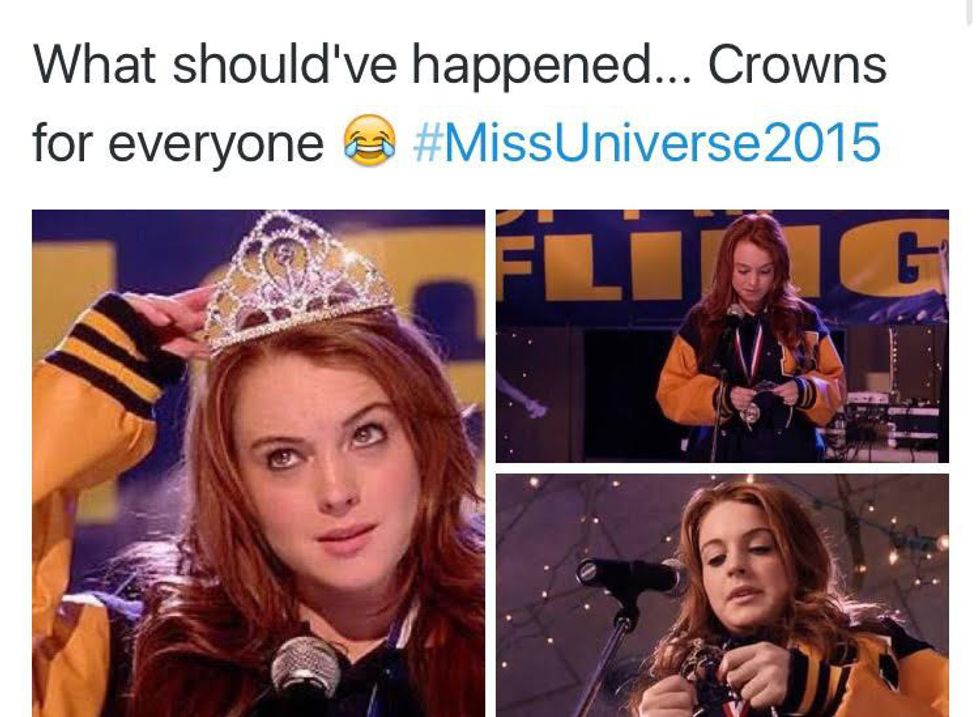 When you upgrade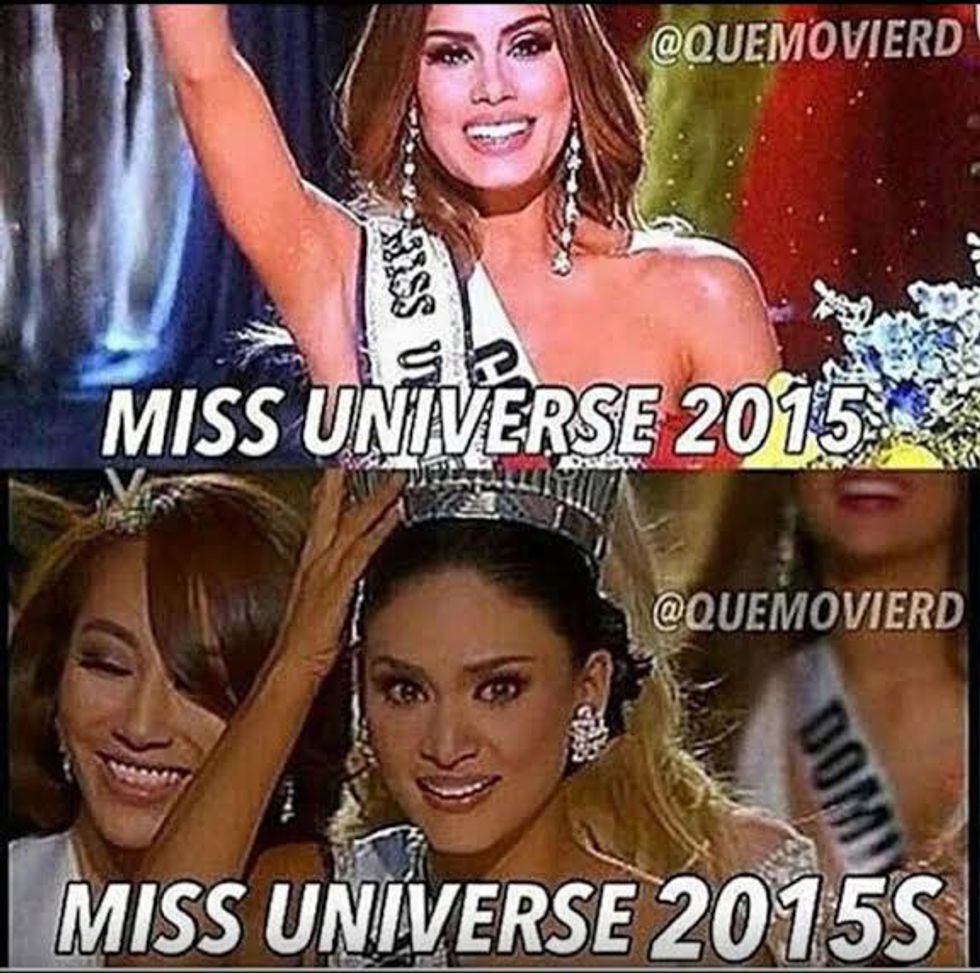 I'm sure he had the same face once he realized he screwed up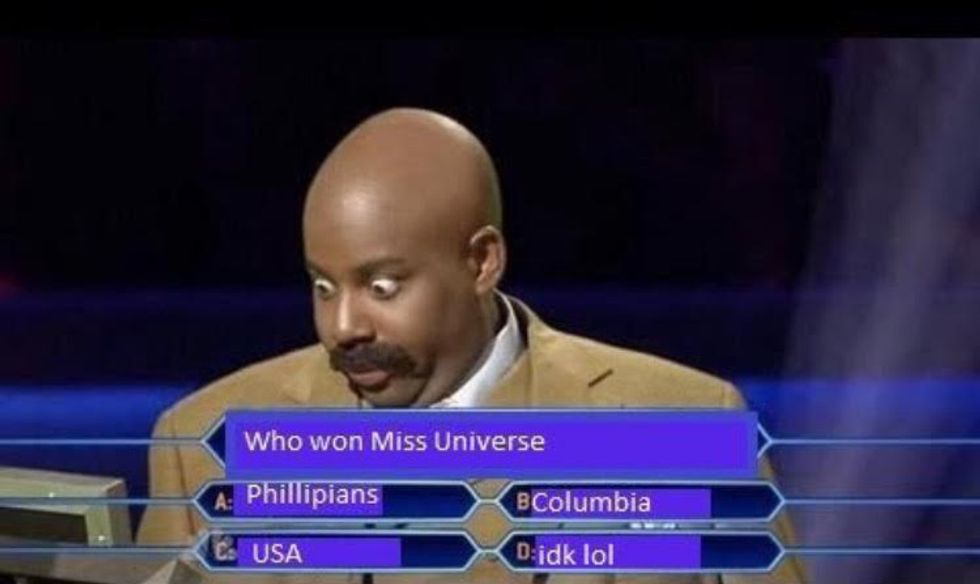 How do people come up with this stuff?!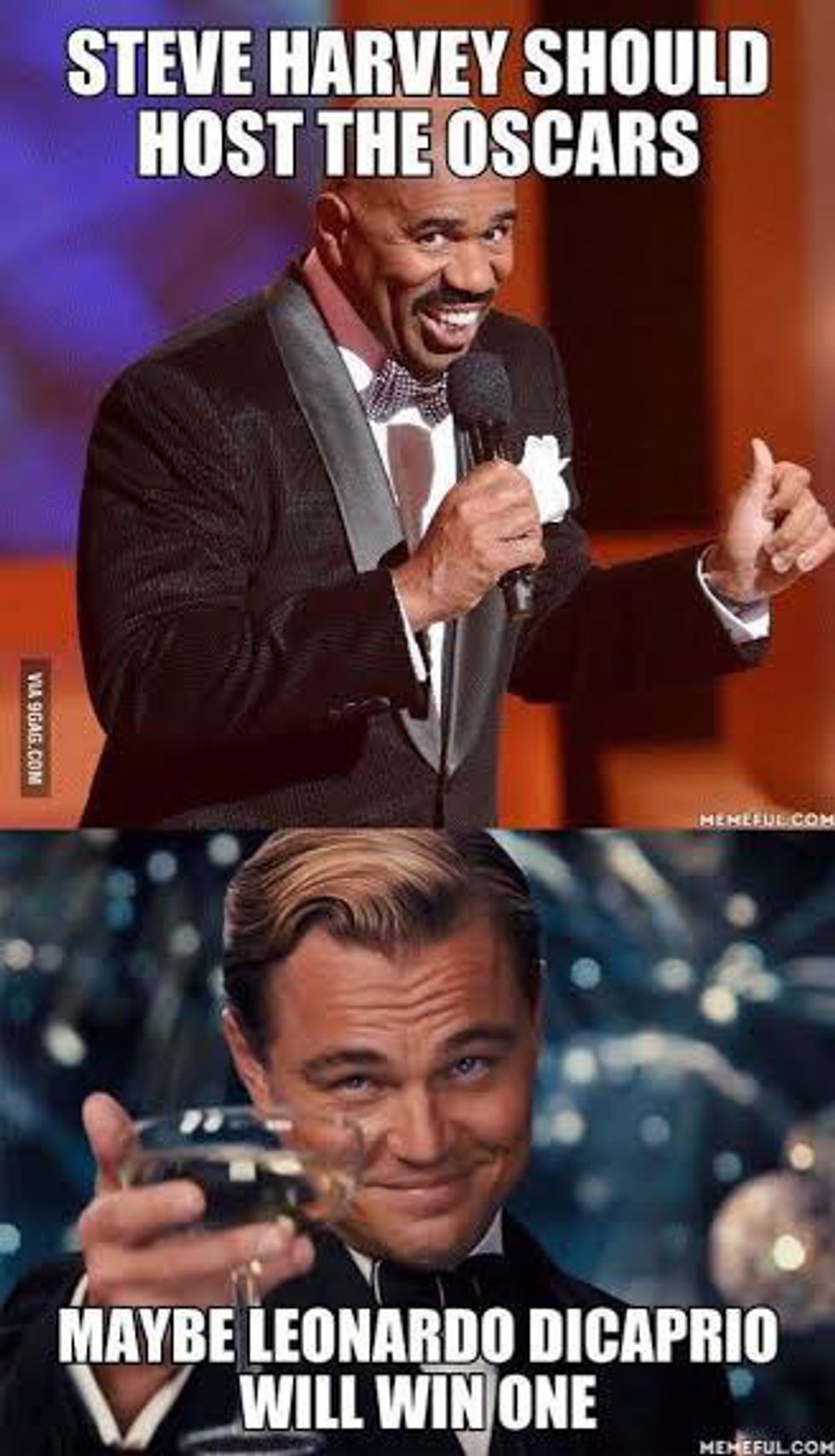 J Biebs jokes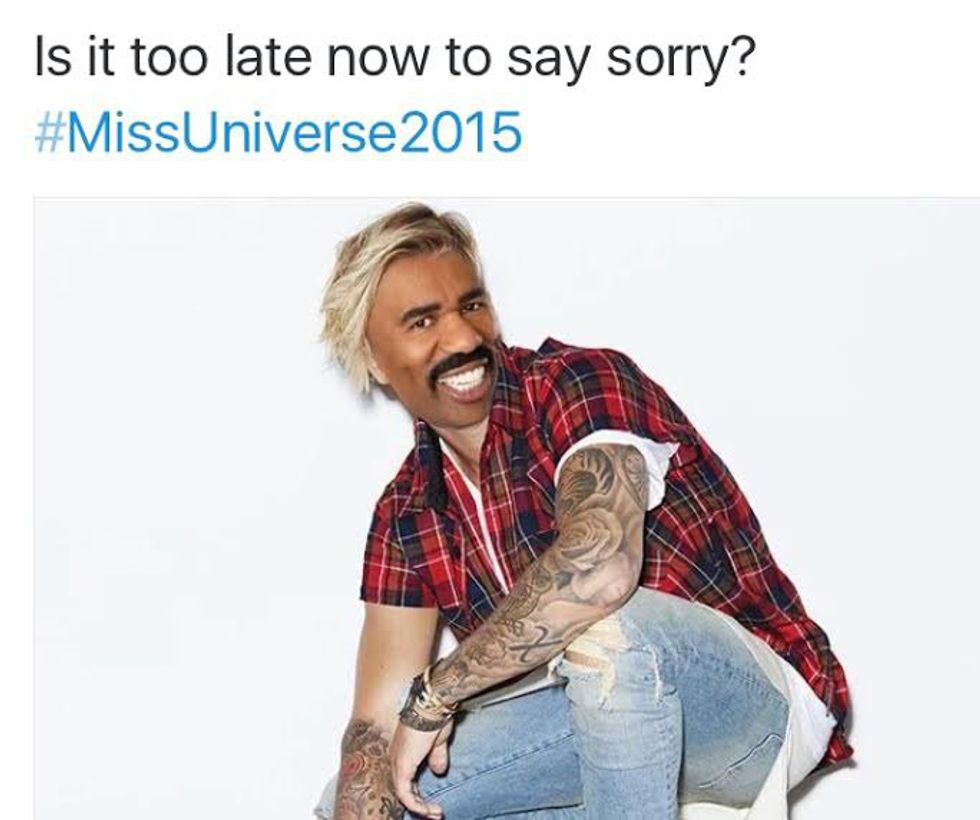 Always a great feeling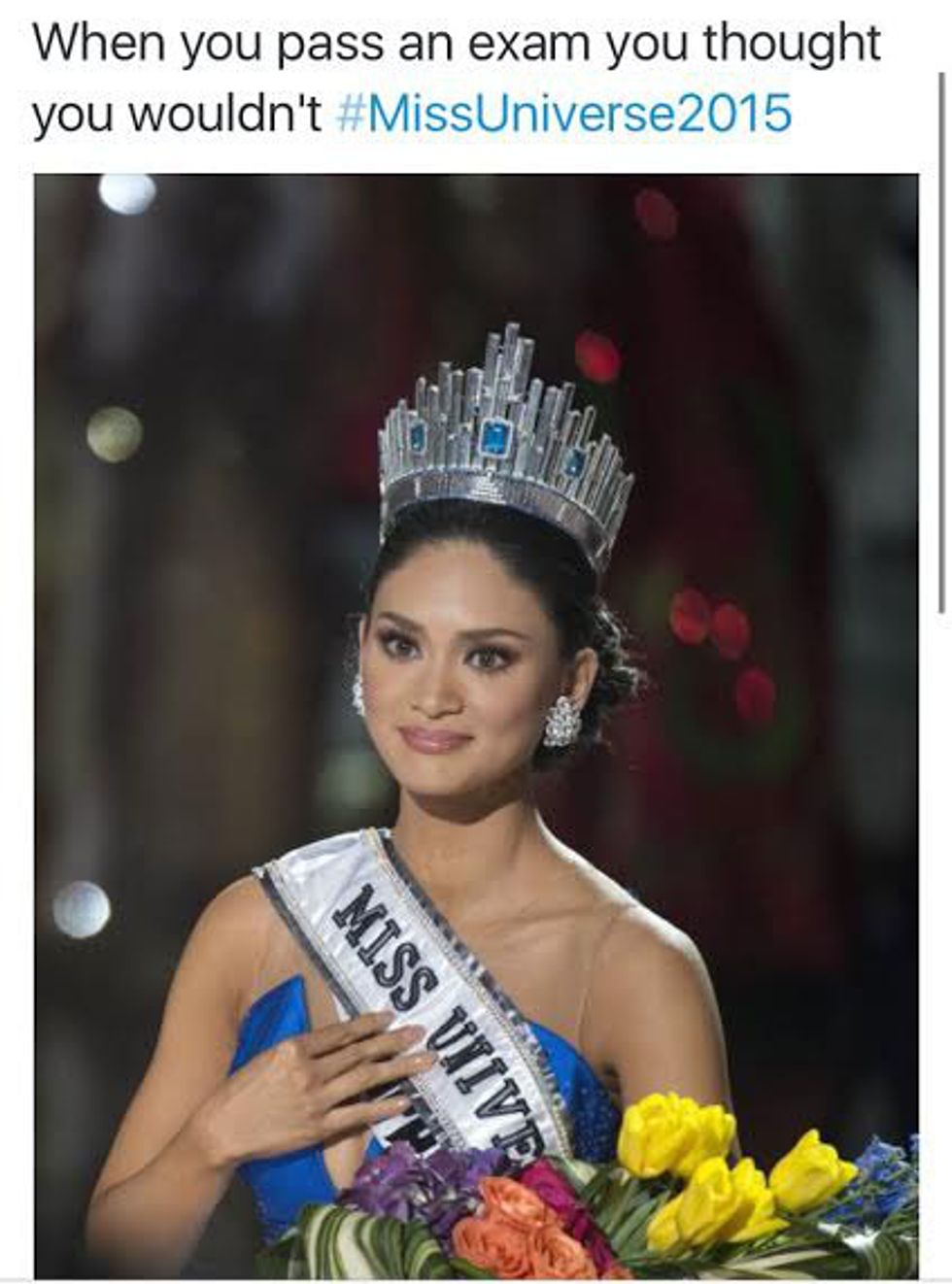 But sometimes that's not always the case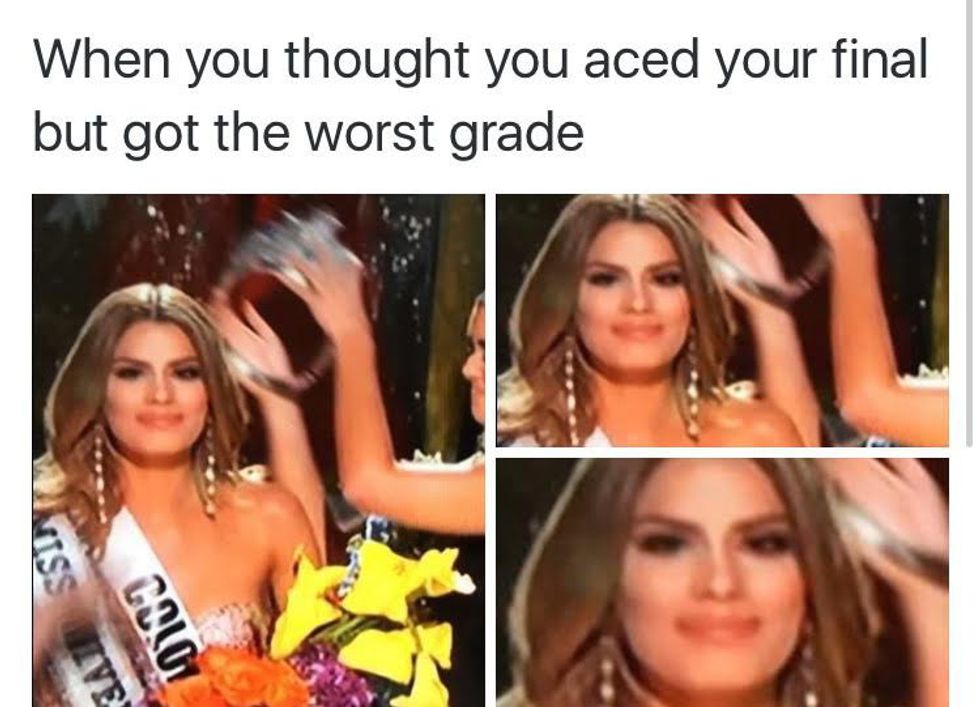 I hate when that happens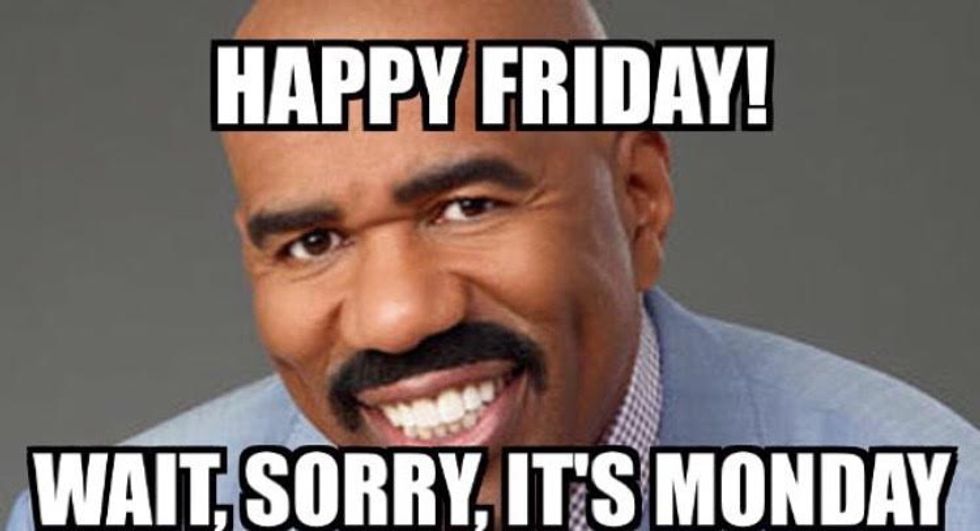 Even though it's Monday you can make it through!