After spending a few days down in Branson, Missouri as a tourist, I can speak to the many attractions it has to offer. Being a native Missouri resident, you'd think I'd have visited Branson before now, but this is my first time actually getting to explore much of the city. When first coming to Branson, you notice the traffic. It is mostly on West 76 Country Boulevard, a two-lane highway basically, but at least it has a middle left-turn lane. But as you're driving down this clogged main street, you can see the many different places and signs of places to go.
My family and I stayed in one of the themed hotels and that is the first step in the immersive Branson experience. There are many many hotels and resorts to choose from, you just have to find the right one to fit your needs. Below are some of the many fun activities and experiences that are worth visiting.
Ride the Ducks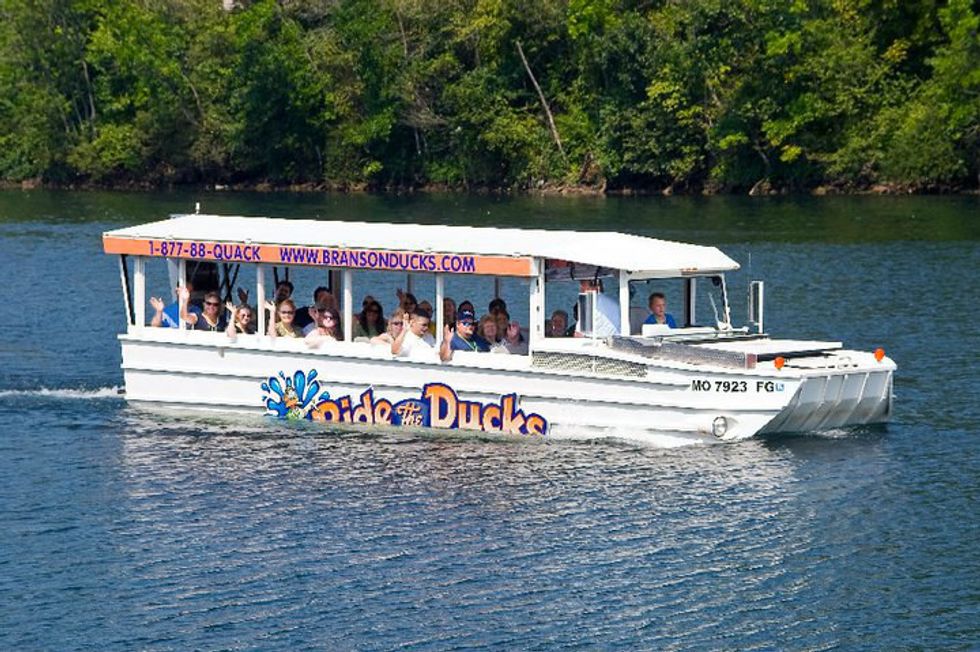 Riding the ducks is very cool. They are originally WWII DUKW's amphibious vehicles used for both land and sea transport of troops. These ducks have been modified and are now used for transporting the millions of tourists that visit Branson every year. We took the Table Rock Lake tour, which included riding up a private mountain path and seeing other authentic WWII vehicles and getting insightful information about Branson and fun places to visit. I would suggest going on this tour in the early part of your trip, because they give you some discounts to other places that will surely be on your list. It is particularly fun to ride the duck in the water too, the tour guide gave us a big splash as we entered the water. He was a veteran of the Navy and knew a lot of things about Branson and military life. He was charismatic and interesting. He let the children on the boat drive the steering wheel during the lake ride. And yes, I did volunteer to drive it, too!
Titanic Museum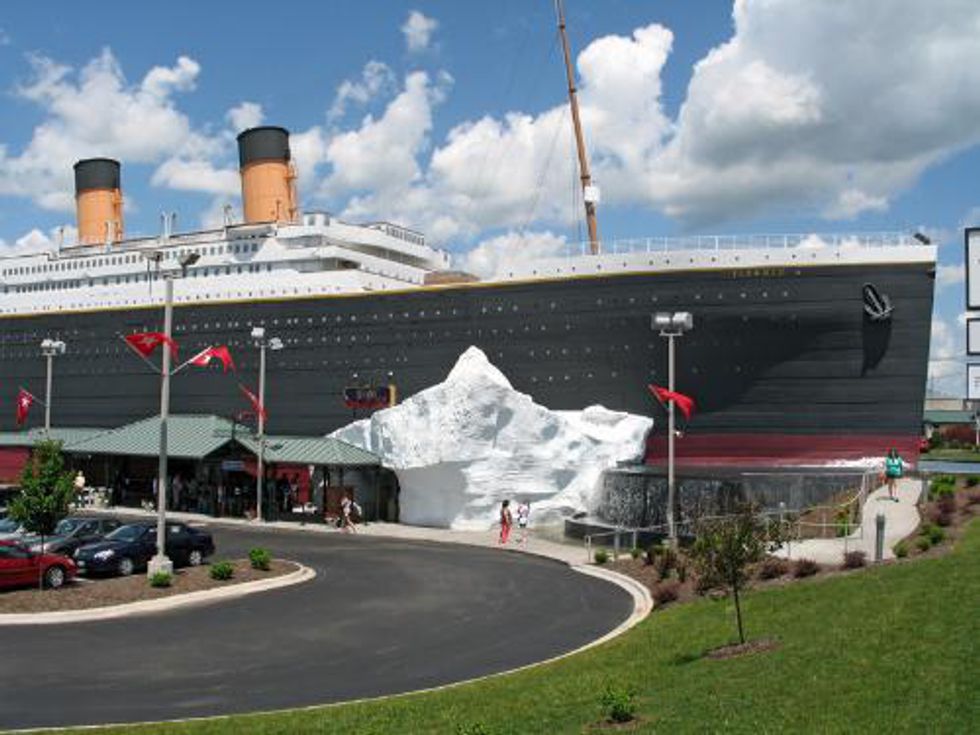 A wonderful tribute to the original RMS Titanic, which tragically sank on April 15, 1912, this museum even looks like the ship on the outside. Inside is an amazing immersive Titanic experience that starts with a boarding pass. To add intrigue, you are given the bio of an actual passenger on the ship, and you follow along through the museum to eventually learn the fate of your passenger. There are high quality replicas of the ship inside, including a huge room that looks exactly like that main staircase that Rose and Jack met on before going to dinner in the "Titanic" movie. It's beautiful, with a chandelier and woodwork and a grand staircase. There are beautiful glass plaques with names and quotes and many different galleries showcasing different aspects of the Titanic's maiden voyage, from production to the first voyage to recovery after it sank. This is a high-quality museum with many original artifacts. It's incredible to see and you really learn a lot. If you're interested at all in the Titanic and the circumstances surrounding it, I wouldn't pass this one up.
Acrobats of China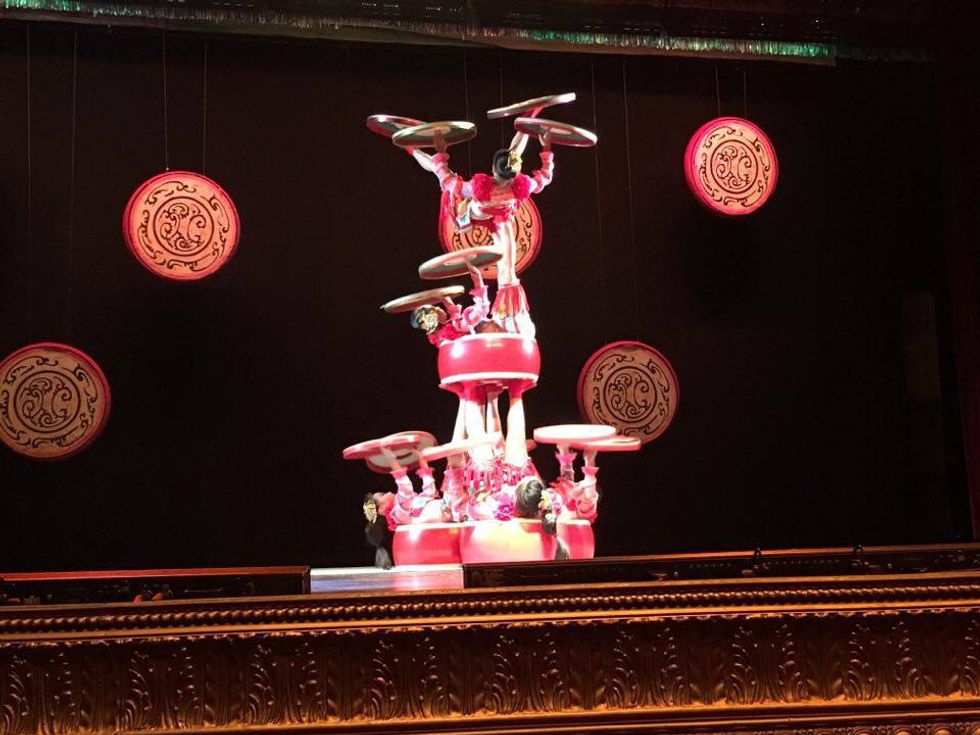 The acrobats in this show deliver a stunning and beautifully visual performance. Their feats of strength, grace, and balance are amazing. I was so impressed by their passion and dedication for the art of acrobatics, and by the young age of most of them. It's inspiring. There was a large range of acts, each more extraordinary than the last. It was frankly beautiful and very entertaining. There were some funny parts and it was fresh and innovative. The costumes and scenery and props fit the show very well. The Yakov Theatre where it was performed was decorated very beautifully, too.
Starlite Theatre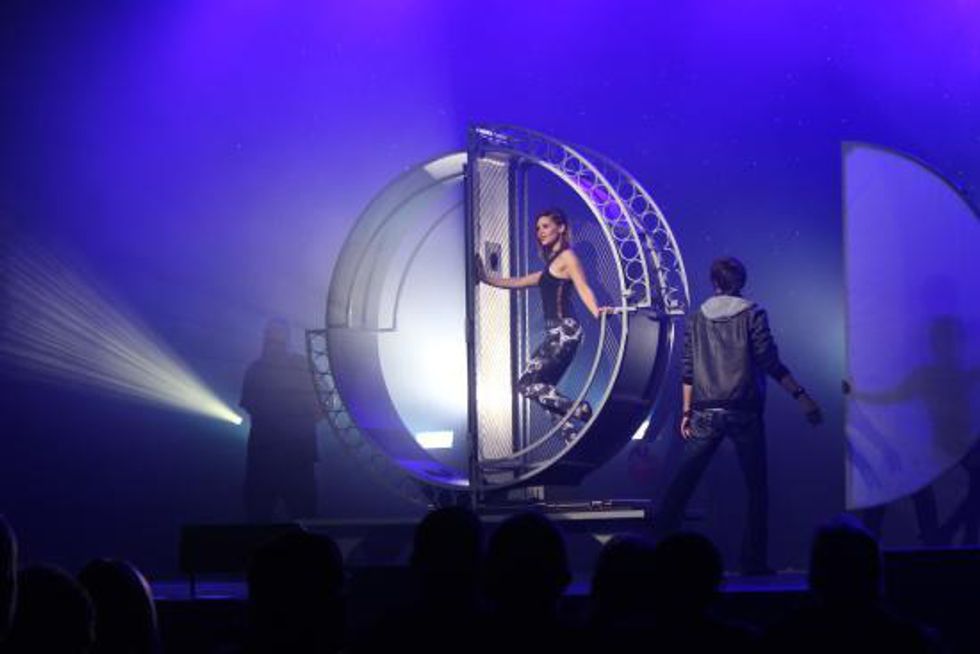 I saw a fantastic show at the Starlite Theater: Reza | Edge of Illusion. That show was great with many incredible magic tricks. I enjoyed it and Reza was great. If you can book a ticket to see a show here at Starlite Theatre, it will probably be a winner. If you have a chance to see Reza perform live, I would also recommend it.
Danna's Bar-B-Que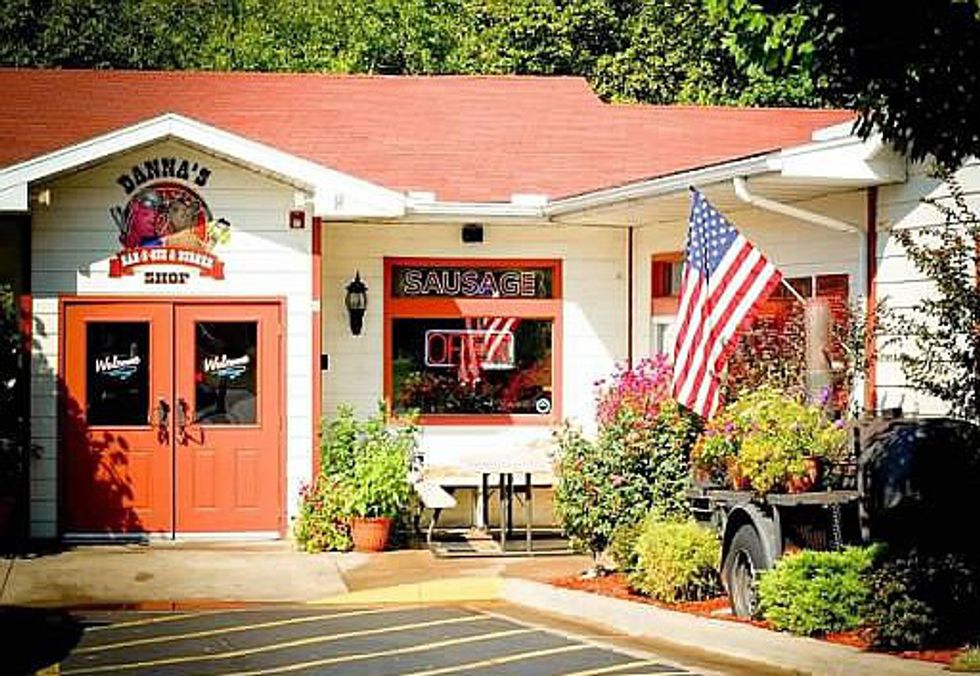 A classic Branson barbecue place, it is bustling and delicious. The pulled pork sandwiches we ate were scrumptious, especially with sauce, of which they had two options: mild and hot. The service was good and the food was worth the price. Other great places to eat are Mel's Hard Luck Diner, Pickin' Porch Deli, Florentina's Ristorante Italiano, Pie Five Pizza, and Cold Stone Creamery or Andy's Frozen Custard for dessert.
Hollywood Wax Museum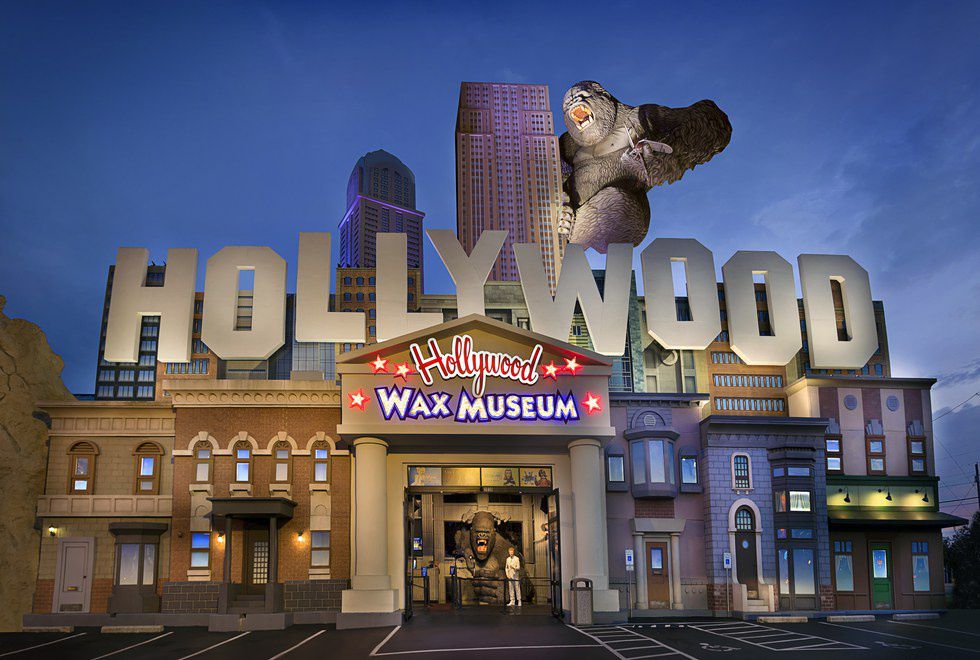 We did not go to the museum, but we did drive by, and I read great reviews online. The outside of the museum is an attraction in itself almost! There are Mount Rushmore Hollywood style busts on the front and a huge King Kong tower emerging from the top of the building. If you visit Branson, you will most likely drive past at some point while traveling around so take some time to look at it as you go by.
Silver Dollar City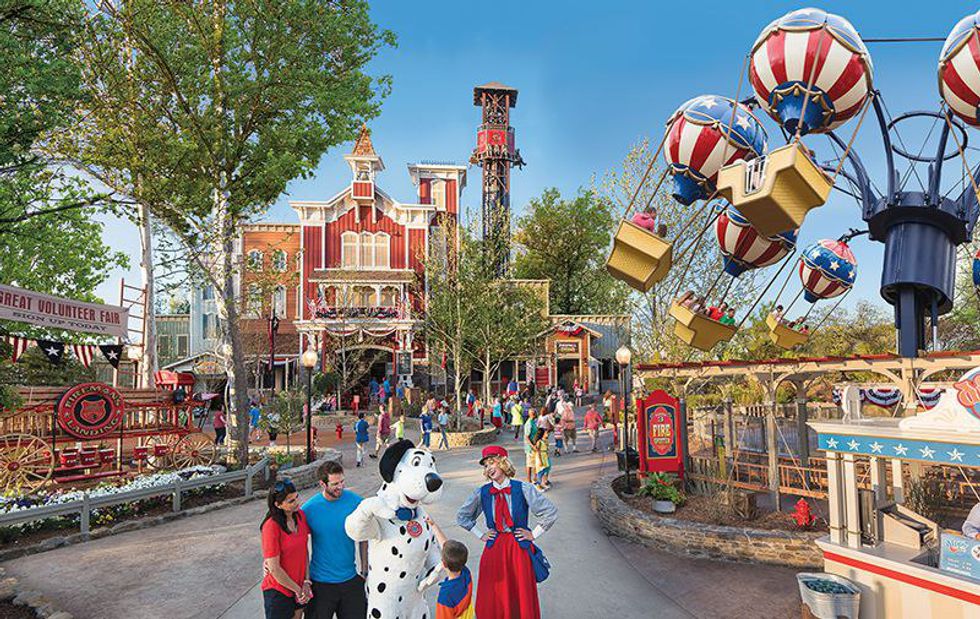 This is a little on the pricey side, but if you like roller coasters and don't mind the weather, Silver Dollar City is the place to be. I have fond memories of Silver Dollar City and the exhilarating roller coasters and rides there. There are also a lot of sideshow attractions as you walk through Silver Dollar City. There's a huge variety, with a classic American small-town feel. Some of my favorite rides are Thunderation and the Giant Barn Fall, which is a gigantic swing.
Dixie Stampede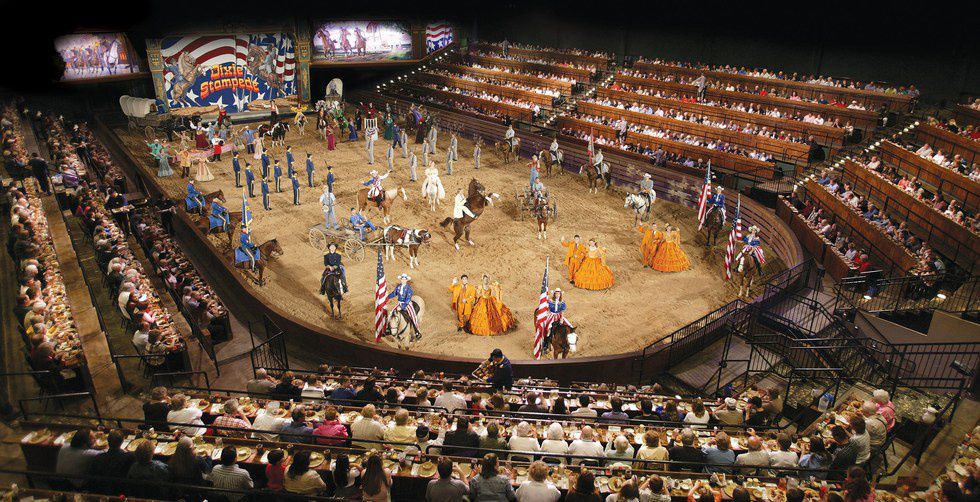 Now I'm not really a fan of country, which is everything the Dixie Stampede embodies, but I can tell you that this is a fan favorite of any visitor to Branson. I have not been, but I wanted to add it to the list because it is so popular. It is a rodeo show and dinner in one. It is a great show for the family to see, especially if the children like horses.
Bonus Free Thing: Moonshine Beach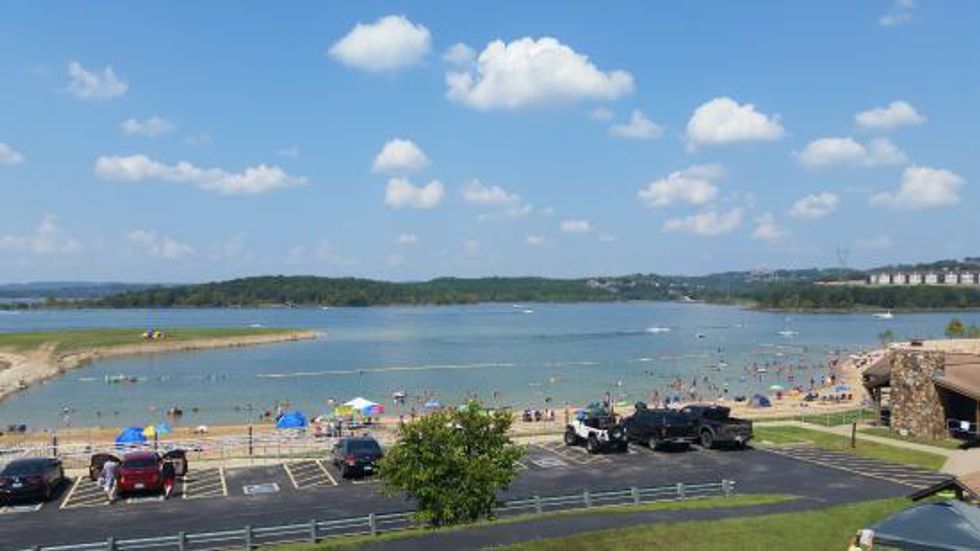 Our tour guide on the Ride the Ducks tour mentioned Moonshine Beach as a fun free beach to go to on Table Rock Lake reservoir near the dam. It is just about $5 to park, and the rest is free.
Bonus Free Thing: Branson Landing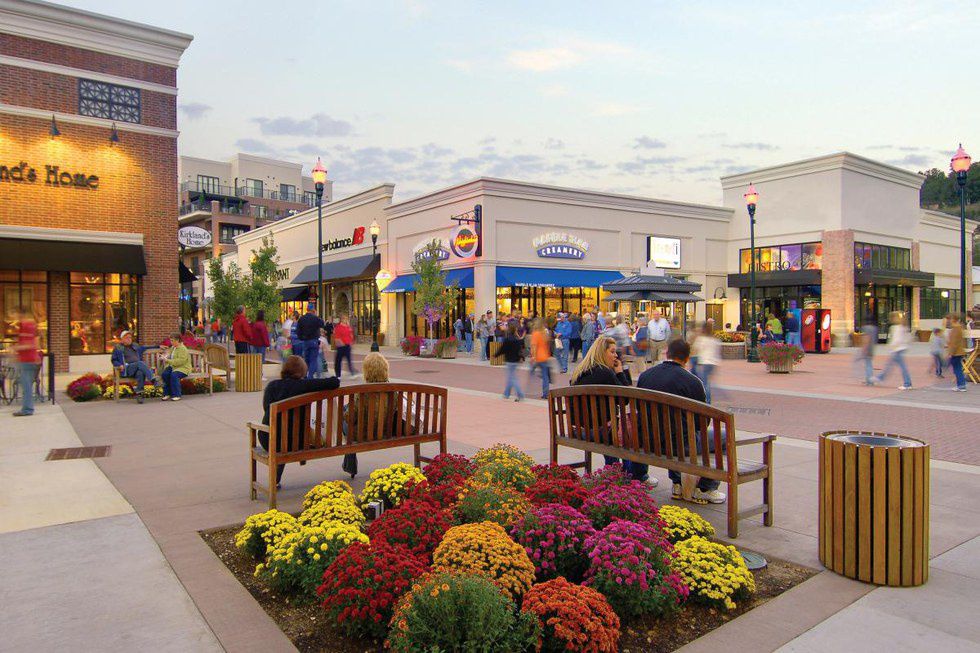 There is a lot of shopping to be done in downtown Branson. Branson Landing is a cool area, with fountains, a square, and many shops to choose from.
So there you have it! Some highlights of a trip to Branson, Missouri. If you're planning a trip, I hope you keep these in mind. If you are familiar with the Branson area, I am sure you can agree with me on at least some of them. Many attractions you visit will cost $20 for a ticket, so it can get expensive. Just keep that in mind while planning your budget. Branson has a lot to offer, and hopefully the weather cooperates with you when you visit, so you can enjoy all you can.