Chloe Ting has swept the nation recently with her 2-week shred challenge, it's been popular on platforms such as TikTok, Instagram, and Twitter. If you're like me, you've definitely tried to hop onto the bandwagon — I mean who wouldn't want to see such incredulous results in a matter of two weeks?
However, though her workouts are intense, they can get a little boring if you aren't extremely motivated.
After I gave up on Chloe Ting, I started looking into other workout methods that were fun and entertaining! That's when I was introduced to the magic of Bollywood Zumba.
Bollywood Zumba is a great mix of workout and pure jam session. The calories I burn during this are very similar to Chloe Ting's workouts! Bollywood and bhangra dance moves are a great cardio workout for your entire body. Depending on the intensity of the workout, Bollywood dance moves can help you lose anything from 300 to 700 calories in an hour. Plus, since Bollywood dancing is all body inclusive, it makes not only a great cardio workout, but you can definitely add some weights into your routines!
Here are some of my favorite workout videos I have done.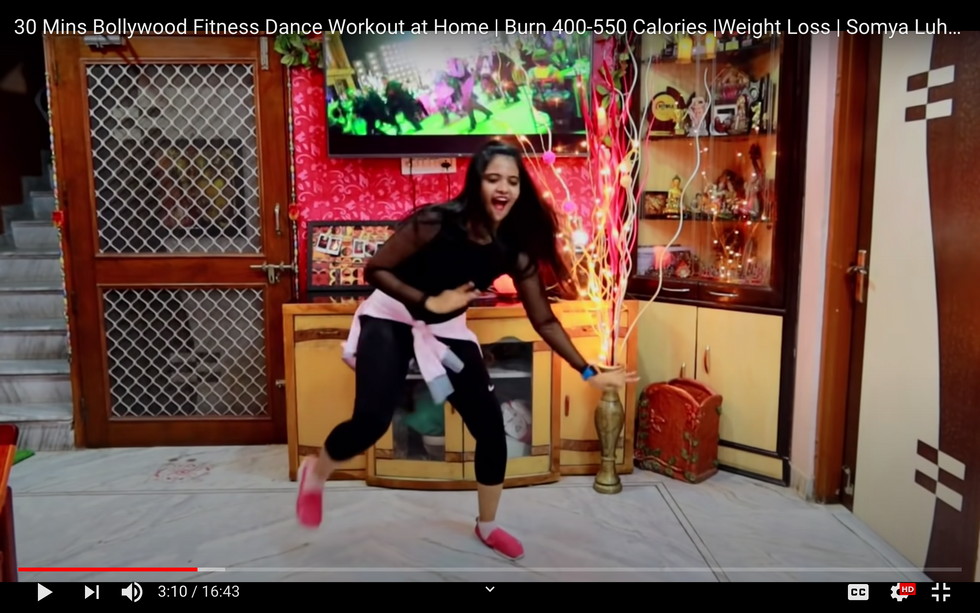 Amitoj Kaur
This workout has been my favorite these days and is filled with some top-notch Bollywood bops and can get me burning up to 550 calories in a 30 min session.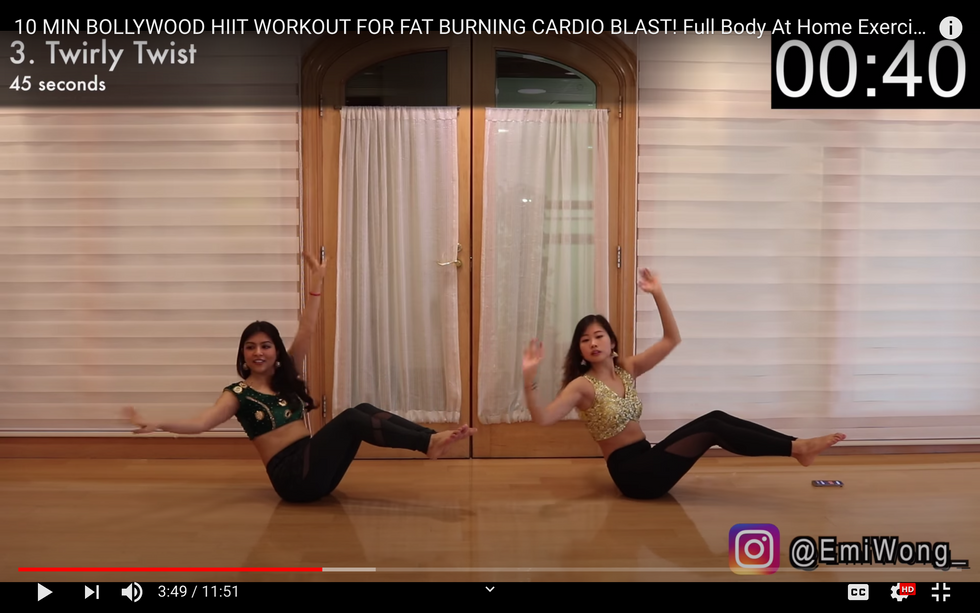 This video reminds me of a lot of Chloe Ting videos, but it's meant to be shorter and usually based on dance moves while exercising. Fair warning — you will definitely be sore after this workout, but at least it's quick!
Overall, these videos have not only made working out fun. but also give me extremely similar results to shreds I've done, while still making me laugh and smile while doing it! So what are you waiting for?