From your parents' car, to a night at Applebee's, to malls and to shuffle on iTunes, this song is everywhere, beckoning large groups of people to belt out this tune...and argue/sing the operatic courtroom part with friends and even strangers. It's global and quite intriguing at the same time.
One late night, I was sweeping up some leaves and fallen flowers from our rose sale at Hy-Vee floral. The song starts playing, and generally when I'm sweeping or doing work things, I tend to listen to lyrics much closer than I normally would if it were in the background. I know the words like the back of my hand, but never did I actually think hard about what everything meant, or where it came from. For that reason, I started to wonder and research about the song. The following are my gatherings, including allusions from the song and meanings that can be pulled from it.
General History
According to 'Is this the Real Life?: The Untold Story of Queen' by Mark Blake (2000), the original working title for the 1975 hit was "The Cowboy Song." Explains all the gun wielding and killing a man business, right? Freddie had written the "Mama just killed a man..." line while still back at Ealing Art School in London in 1968. Struggling to compose any music to go along with the lines, he used to sing the lyrics while playing the theme from the Beatles' A Day in the Life on the college piano.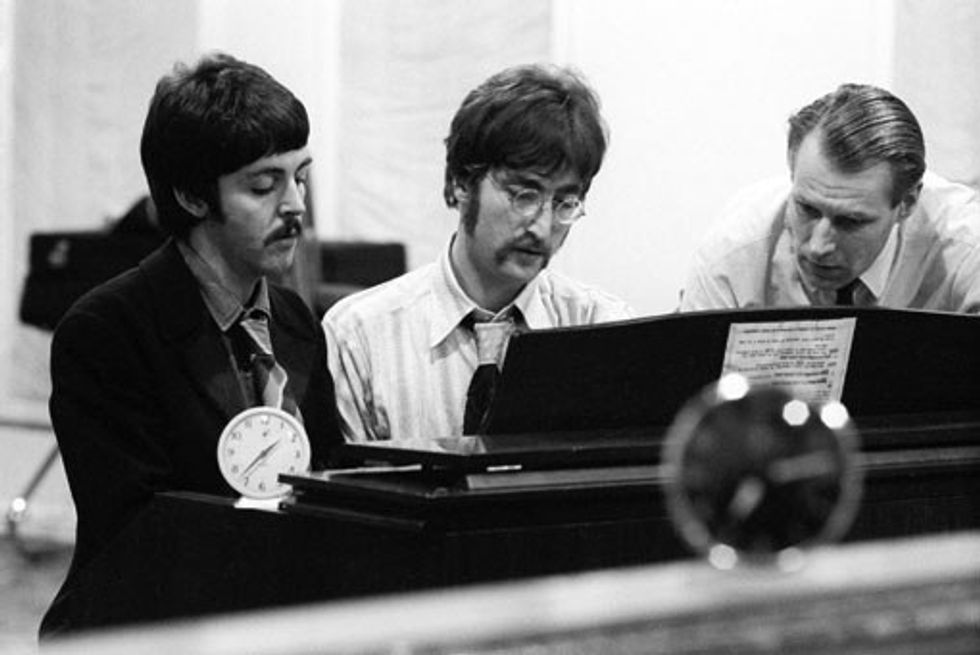 The whole song wasn't ever totally composed until it was recorded. It was recorded in six different recording studios with 180 overdubs on the final recording. The opera bit alone took about 3 weeks to record - which is about as much as most bands take to write a full album. Ultimately, it hit the charts in not only the UK, but America, the Netherlands, New Zealand, Australia, Canada, Ireland. It also became the UK's third best selling single of all time.
Allusions
Goethe's Faust
Goethe's Faust follows the story of medieval academic and scholar who is met with a devil who offers him good looks, boundless opportunity and the ability to do whatever he wants. Mephistopheles, the devil, wins him over and thus Faust sells his soul to him. Long story short, (literally long, when acted out, it takes about 15 hours. Goethe himself worked on this since he was a teenager. He didn't decide it was done until he was 80 years old) Faust learns the implications of these powers and the pitfalls of life, but eventually takes control. He ends up going to heaven, overcoming the devil and developing a new country with the powers that Mephistopheles gave him. The Faustian Idea is that, in order to fully develop, we must flirt with danger, but hold on to a sense of higher purpose. (If you must know, I know this much about this because I read it in my Major Authors Before the 1800s class at KU. Thank you, Professor Schieberle.)
According to this 2004 BBC Article, a cassette was released in Iran with complete translated lyrics and an explanatory leaflet by the band itself. "It tells Queen fans that Bohemian Rhapsody is about a young man who has accidentally killed someone and, like Faust, sold his soul to the devil." Take another look at the Verse #2 and you'll know what I mean.
The Stranger by Albert Camus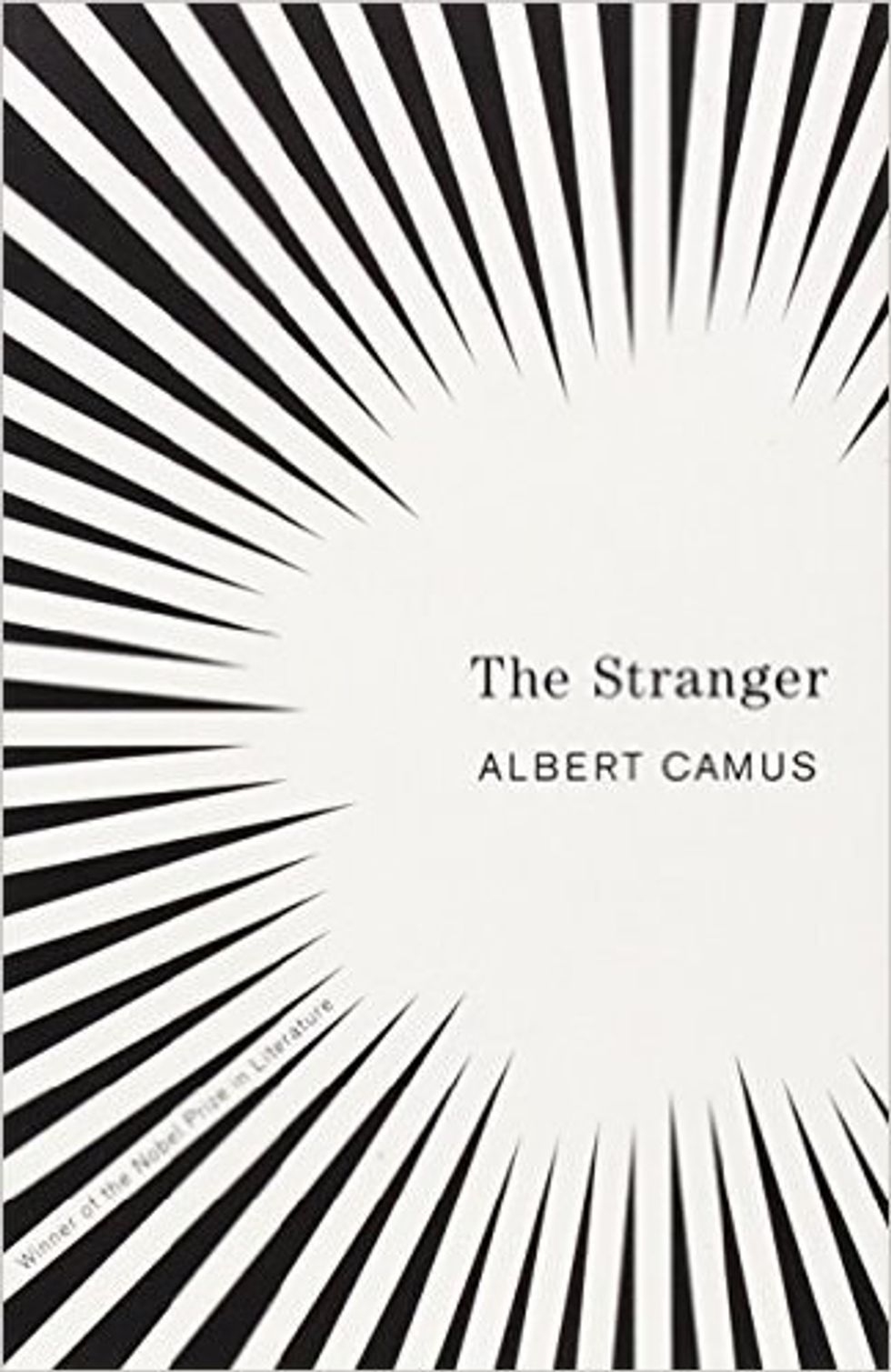 Unlike Faust, band members have never outright said that this book correlates with the song. Even some rumor that the lyrics are simply nonsensical - famous UK DJ Kenny Everett has quoted Freddie Mercury himself, saying that the lyrics were "random rhyming nonsense." However, the fans have been obsessed with the fact that the lyrics eerily line up with this 1942 French novel.
It tells the story of Meursault, a young man living in Algiers. He receives a telegram that his mother has died. Upon hearing the news, he opens fire and kills a man. The philosophical novel covers the events leading to the murder, his time in prison to the people that beg him to repent for the execution that he will face for his crime. At the end, according to summary,
"Meursault suddenly becomes enraged, grabs the chaplain, and begins shouting at him. He declares that he is correct in believing in a meaningless, purely physical world. For the first time, Meursault truly embraces the idea that human existence holds no greater meaning. He abandons all hope for the future and accepts the "gentle indifference of the world." This acceptance makes Meursault feel happy."
Eerie.
"Nothing really matters, anyone can see
Nothing really matters
Nothing really matters to me"
Word Definitions
Bohemian - One may refer to "bohemian" as those sweet braided hairdos and long flowy clothing, but Bohemian either refers to a person actually from Bohemia or a person who has unconventional or informal social habits.
Silhouetto - A singular color image framed by a contrasting color image. The "I see a little silhouetto of a man" bit perhaps refers to a Faust-like devil encounter.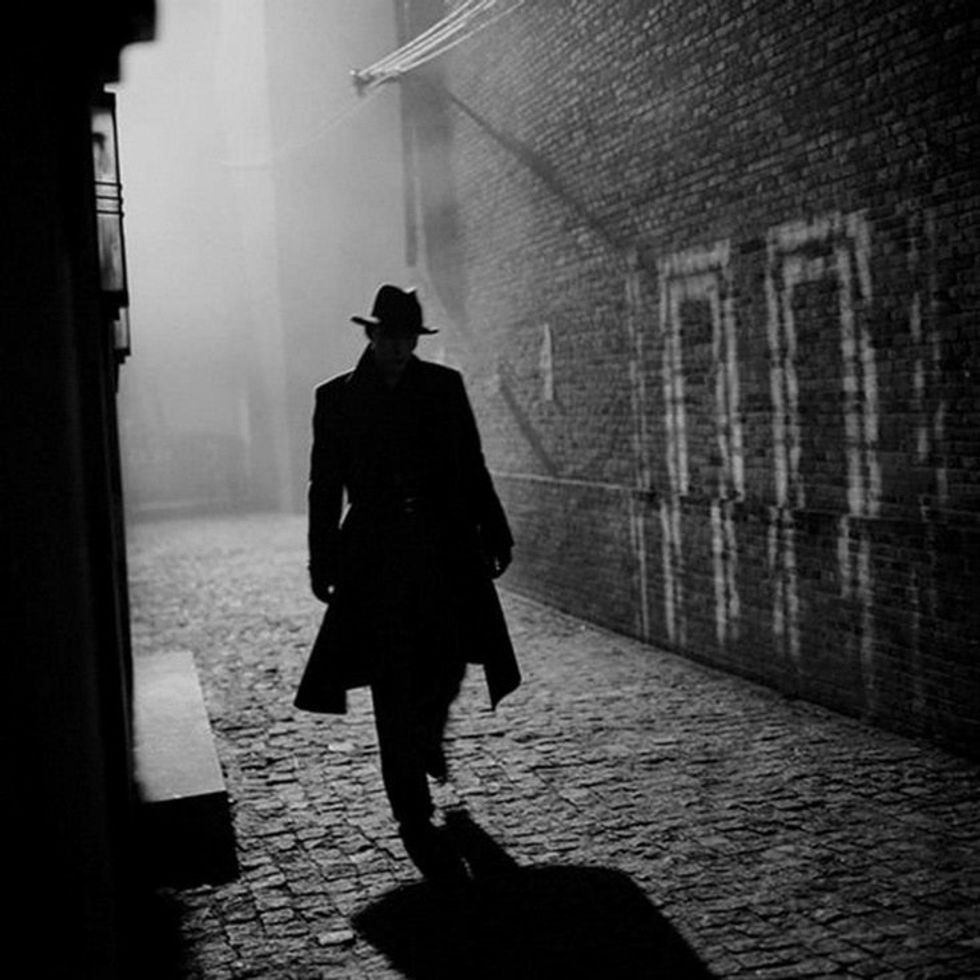 Scaramouche - A rogue clown character - perhaps also an allusion to Mephistopheles.
Fandango - Not just a popular movie website, this is a famous couple's dance that slowly increases in space. It was originated in Spain. Think of the red dress emoji lady.

Bismillah - An Arabic phrase that translates to "In the name of God."

Well?
I don't know about you. But I feel pretty learned right now. Given these allusions and definitions from the song itself, what does one make out of it? Take a look at the song lyrics. Listen, let it manifest in pictures or feelings, and you tell me.
[Intro]
Is this the real life?
Is this just fantasy?
Caught in a landslide
No escape from reality
Open your eyes
Look up to the skies and see
I'm just a poor boy, I need no sympathy
Because I'm easy come, easy go
A little high, little low
Anyway the wind blows, doesn't really matter to me, to me

[Verse 1]
Mama, just killed a man
Put a gun against his head
Pulled my trigger, now he's dead
Mama, life had just begun
But now I've gone and thrown it all away
Mama, ooo
Didn't mean to make you cry
If I'm not back again this time tomorrow
Carry on, carry on, as if nothing really matters
Too late, my time has come
Sends shivers down my spine
Body's aching all the time
Goodbye everybody I've got to go
Gotta leave you all behind and face the truth
Mama, ooo (anyway the wind blows)
I don't want to die
I sometimes wish I'd never been born at all

[Verse 2]
I see a little silhouetto of a man
Scaramouch, scaramouch will you do the fandango
Thunderbolt and lightning very very frightening me
Gallileo, Gallileo,
Gallileo, Gallileo,
Gallileo Figaro - magnifico

But I'm just a poor boy and nobody loves me
He's just a poor boy from a poor family
Spare him his life from this monstrosity
Easy come easy go will you let me go
Bismillah! No we will not let you go - let him go
Bismillah! We will not let you go - let him go
Bismillah! We will not let you go let me go
Will not let you go let me go (never)
Never let you go let me go
Never let me go ooo
No, no, no, no, no, no, no
Oh mama mia, mama mia, mama mia let me go
Beelzebub has a devil put aside for me
For me
For me

[Verse 3]
So you think you can stone me and spit in my eye
So you think you can love me and leave me to die
Oh baby, can't do this to me baby
Just gotta get out just gotta get right outta here

[Outro]
Nothing really matters
Anyone can see
Nothing really matters nothing really matters to me

Anyway the wind blows...'

Surviving band members have offered input on what the song is about. In an interview with the BBC, drummer Roger Taylor described it as "fairly self-explanatory with just a bit of nonsense in the middle." While Brian May, Queen's Guitarist, supports suggestions that the song contained "veiled references to Mercury's own personal traumas."

However, I would most like to leave this article with my favorite take from Mercury himself in an interview with Simon Lupton,
"People still ask me what Bohemian Rhapsody is all about, and I say I don't know. I think it loses its myth and ruins a kind of mystique that people have built up. Rhapsody is one of those songs that has a fantasy feel about it. I think people should just listen to it, think about it, and then decide for themselves what it means to them."
People have raved about the meaning for some time. Some state it's a wonderful mixed up version of the Kubler-Ross model/five stages of grief. Others will magnify specific instances from Mercury's life and search for the lyrics to animate them somehow. Some note the beautiful way the phrase "Nothing really matters" progresses from a depressive realization to an comfortably sighed phrase. But I find the best way to understand this song better in another way.
So what is "Bohemian Rhapsody" about?
There's most definitely a reason why this song is so popular and effective, and still standing today. It's so oddly relatable to everyone who hears it, whether that's being incredibly attached to screaming "Let him go!" a lot, reflecting on the ballad or meditating on the entire metamorphosis of the song. It is a multifaceted song that resonates with the masses. For this reason, I'm not sure that it would go over well if I had revealed a secret interview where Freddie Mercury says "This song is absolutely about _______" For this reason, I think that this song is kept alive in the way people cherish and grasp it with a sense of wonder, and in the connection with the way that they answer the questions themselves.
As for answering my article's title question - sometimes I think questions just might be better left unanswered.