Springtime is supposed to be flowers blooming and spring break trips to the beach. But with Ohio weather, rain is all we get. If you find yourself stuck inside avoiding the rain, check out this list of shows to get your binge-watch on!
Mindhunter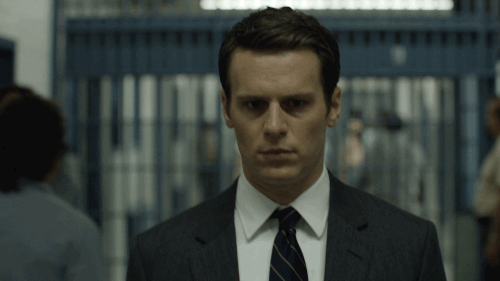 Following the story of how psychology was implemented into the FBI, Mindhunter alternates between psych lessons, love stories, and one-on-one time with serial killers. The creators cast and recreate the serial killers almost too well, which I think is the most compelling part of the show. Also, a lot of the scenes were filmed in Pittsburgh, where I am from, so that adds some excitement for me. P.S. for my theatre kids: Jonathan Groff is one of the two main characters and we all love Groff.
Big Mouth
Any Nick Kroll fans out there? If you haven't already, watch his hilarious, raunchy cartoon, Big Mouth! It follows his actual life childhood, with John Mulaney playing his best friend Andrew Goldberg. The series details the beauty and horror of puberty in the grossest, yet most relatable way possible. I think I watched the first season in a little less than a week and the second season in two days, so it is definitely binge-able. Kroll voices most of the characters, which is easily my favorite thing about the show. Check out this video to see the genius behind this amazing show.
You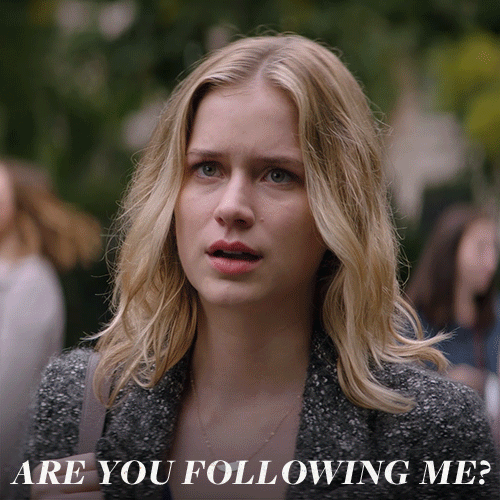 If you haven't heard of this show, you are actually living under a rock. Everyone and their mothers are watching You. Joe Goldberg, a bookstore manager, goes into full stalker mode after meeting Guinevere Beck. I've never watched Gossip Girl (I know, shame on me), but you might recognize the creep as Dan Humphrey. Twitter fell in love with him, despite his psychotic tendencies, so beware!
How to Get Away With Murder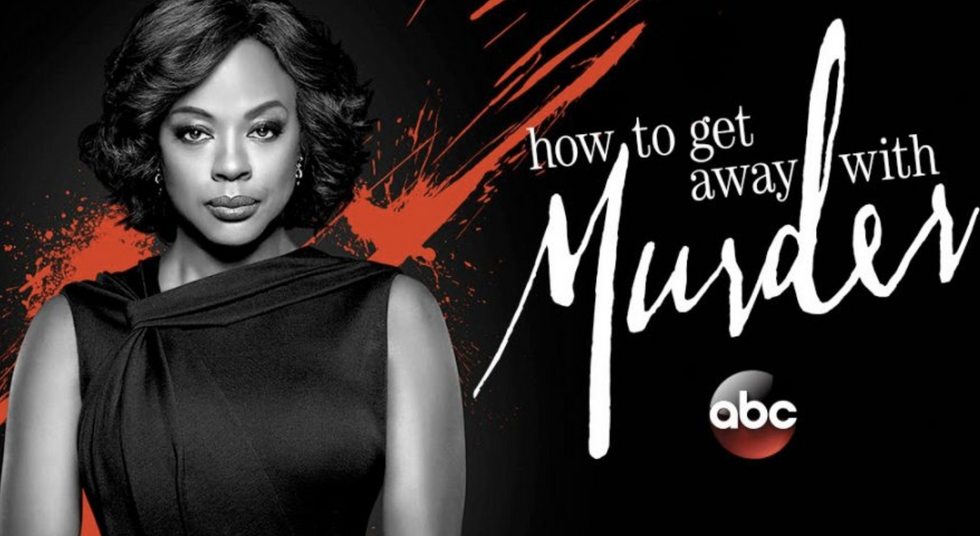 OK. Right behind Mindhunter, this is my absolute favorite show. Every time a new season gets released on Netflix, I finish that puppy like it's nothing. The stunning Viola Davis plays Annalise Keating, a law professor and defense attorney. She creates a team of five students to help her with cases, and they quickly get involved in a sticky murder case. Every episode features a new case, but there are also larger cases that are covered throughout the whole series. The acting in this is actually INSANE. I had never heard of pretty much all of the actors, besides Viola Davis and Matt McGorry, before watching, but OMG ARE THEY AMAZING OR WHAT?! Besides that, the storylines are hard not to get sucked into and the topics covered make you think a lot. Oh, and intense cliffhangers force you to press play on the next episode.
Queer Eye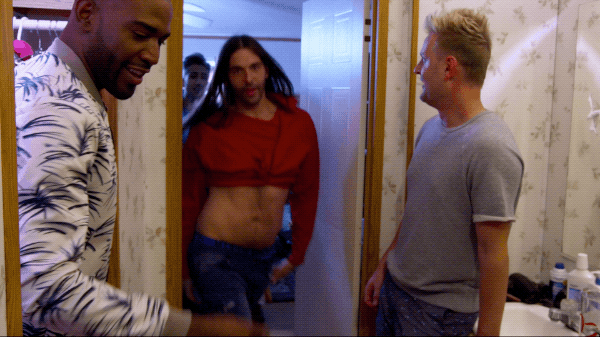 Queer Eye is a feel-good show if I've ever watched one. The "Fab Five" travels to give makeovers and advice to men around the nation, and boy are they good at it! The transformations in every episode are heartwarming and impressive. It's basically Extreme Home Makeover, but for straight men.
Atypical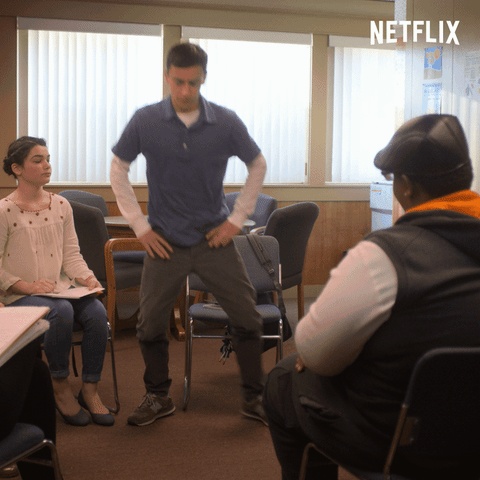 Sam Gardner, a high-schooler on the autism spectrum, is the protagonist of this beautiful show. Sam's main goal throughout the show is to find a girlfriend, and ultimately independence. The show, in my opinion, accurately depicts how autism affects family relations and adolescence. Obviously, shows following characters with disabilities tend to glorify the lives of disabled people. We should not define people by their disabilities and celebrate them for doing everyday actions; this is not treating them equally - you would not celebrate an able-bodied person for doing something as mundane as going on a walk or washing dishes. However, extreme triumphs, like getting into college, which Sam accomplishes, are appropriate to celebrate. That being said, I recommend this show to anyone, as it is eye-opening, but I ask that you keep in mind the points I've shared above.
Comedian in Cars Getting Coffee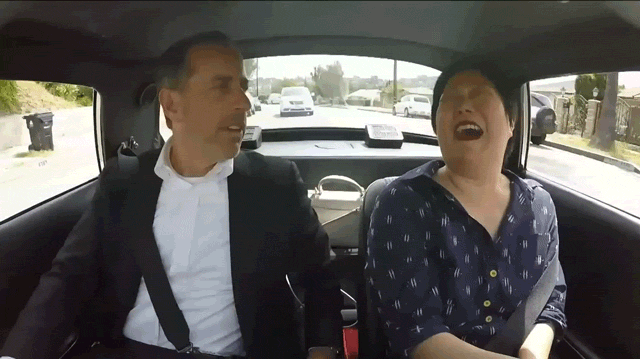 Jerry Seinfeld and cool cars and coffee and your favorite comedians - what could be better? This awesome series is really entertaining and an easy watch. Their conversations cover a range of topics and it's really cool to see these comedians as normal people getting coffee, instead of performers.
Dancing Queen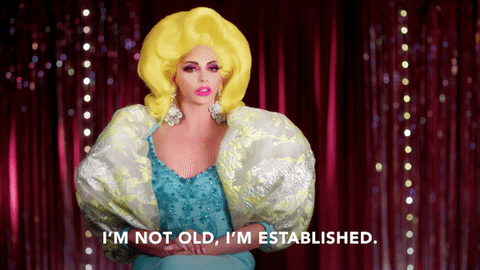 Everyone loves Dance Moms. Well, picture a dance studio where the dancers are ten times better, they go to real competitions, and it's all run by drag icon, Alyssa Edwards. That is Dancing Queen in a nutshell. The show also follows Edwards's family and past, love life, and stardom in the drag world.
The Keepers
Do you like True Crime? The Keepers is the show for you! This docuseries digs deeper into the murder case of Sister Catherine Cesnik, a Catholic teacher at Archbishop Keough High School in Baltimore. The series also follows the closely linked sexual abuse case of Father Joseph Maskell who served the Archdiocese of Baltimore. The whole story is absolutely crazy and the insane amount of evidence they found would make you think that this case would be easy to solve. There a ton of cases like this linked to Catholic dioceses around the nation, but The Keepers gives you personal anecdotes and pushes the boundaries.
Glee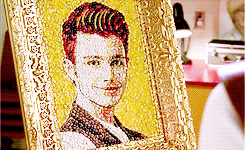 Glee is that one show that I watch when I've caught up on all of my other shows. It is so easy to binge and never gets old. It covers basically any topic you can think of AND they sing and dance. How much better could it get? I will admit, the later seasons are not the best, but it's a great show nonetheless. I think I could probably fill a whole notebook with references, some much more cheesier than the rest, and I can't forget about all of the plot lines that made absolutely no sense, but that's not stopping me from watching!