The Bey Hive has bought concert tickets and been anxiously waiting for Beyoncé to tell the world exactly why we were getting in formation. Queen Bey has been the topic of controversy this year when she used her Super Bowl performance to promote the Black Lives Matter Movement. She and her backup dancers came out in, what could be assumed as, Black Panther gear and told us to get in formation. Meanwhile, white people everywhere had nervous breakdowns when they realized that not only was Beyoncé black, but she somehow cared about her own race of people.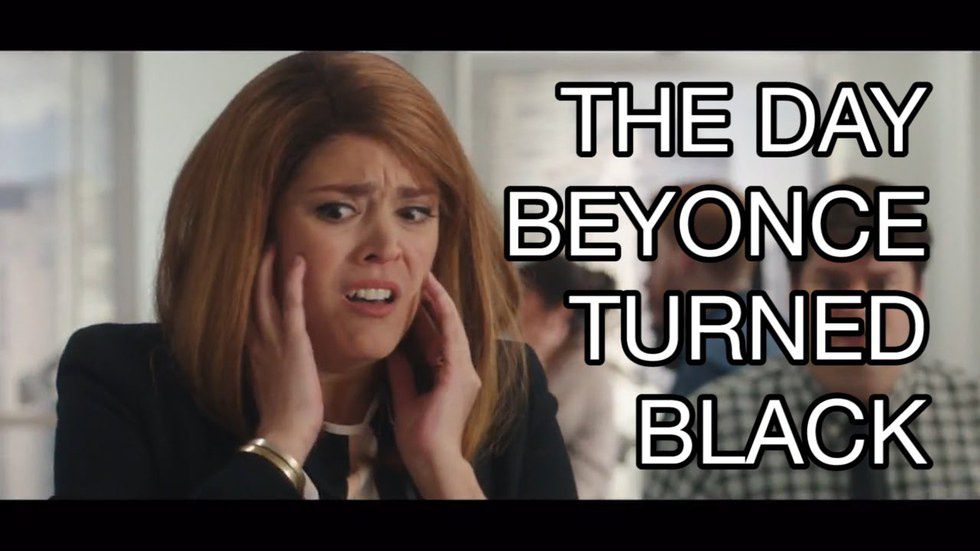 Still, after all this, she recently released an outstanding album that addressed so many topics. So, if you're a tad behind, let me fill you in on why this is an inspirational album.
1. She told us she's human
I'm pretty sure everyone realized this album had something to do with Jay Z cheating. However, it was more about her. She showed us, famous or not, life happens to us all and we all struggle with the right way to deal with our emotions.
2. She showed us the stages of heartbreak
So, if you didn't realize this before, each song was about a different stage of heartbreak. There was Intuition, Denial, Anger, Apathy, Accountability, Reformation, Forgiveness, Emptiness, and Redemption/Hope. She told us what you have go through mentally in order to be able to forgive someone and look towards your future.
3. She put influential Black Women throughout the videos
You probably didn't even notice them all. There was Zendaya, Serena Williams, Winnie Harlow, and Amandla Stenberg. She even put in her daughter, Blue Ivy.
4. She honored the pain AND achievement of black women
She quoted Malcom X and poet Warsan Shire who both address this topic. It was also shown through dance, imagery, and other poetry.
5. She brought out her heritage
So many of the scenes were in traditional southern clothes like white cotton dresses. She references southern culture throughout the videos, including slavery, religion, and family.
6. She put a spotlight on Black Mothers
There was an abundance of women featured who have lost their sons to political violence including the mothers of Trayvon Martin and Michael Brown.
7. It is an overall powerful message
While it has its crazy moments, it also displays strength, empowerment, and happiness. The album ended with showing different types of love, including same sex, interracial, and self-love.
8. The album's title by itself is inspirational
So many don't understand why the title is Lemonade. I promise you it has nothing to do with the fact that Tea was too ratchet, but more along the lines of the saying 'When life hands you lemons, make lemonade.' She even put in a speech from Jay Z's grandma when she spoke about how she made lemonade out of the lemons life has given her.
Bottom line is Beyoncé's album was probably one of her best with everything she put in it. If you haven't seen it, go get your free trial from Tidal.com and watch it because you won't regret it. If that's too much for you, then take a look at the memes because they're pretty hilarious too.