"BeyBeyyyy lemme tell you...."
Beyonce Gisselle Knowles-Carter snatched all of my edges off of my huge head this past Saturday, April 23, 2016, when she spilled her freshly squeezed lemonade all over us. I remember watching the little promotions on Facebook not knowing what to expect, so I just figured I needed to tune in to see what Bey was ready to "stop the world" with now. And when I tell y'all that Bey was giving me all types of life with this visual album, I ain't lying.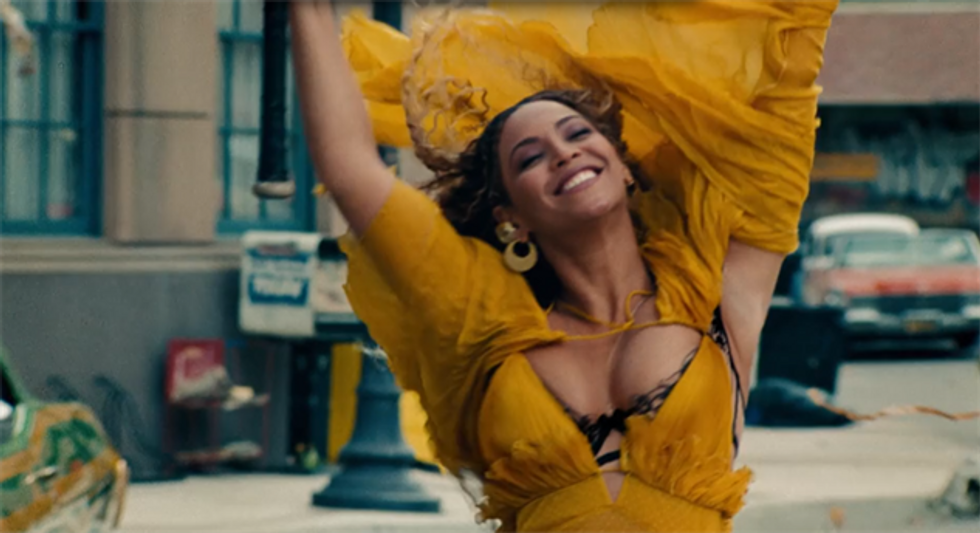 Now let me back up. I never really considered myself to be a member of the BeyHive. I've always respected Beyoncé as the phenomenal entertainer she is. She has worked arduously to get where she currently sits on the throne of the music game, and she has captured the hearts of millions. Her performance abilities from her sultry strut, dazzling dancing, and mesmerizing melodies made her Baddie Bey, and commanded my attention and respect of her entertainment value. However, now I am forced to look at Bey through a new lens with this new album.

Lemonade has enabled me to now see Beyoncé as an artist. You could see the evolution beginning with Bey's last album Beyoncé. She was asserting more of her own voice in certain songs like "Jealous," "Mine," "Pretty Hurts," and "Blue." We began to see a more authentic Bey emerge and it had me sitting here like, "ok Bey, come thru!" Yet, now as she has poured us a glass of her bittersweet lemonade made from the adversities and triumphs of her experience, I am able to drink up to satisfaction.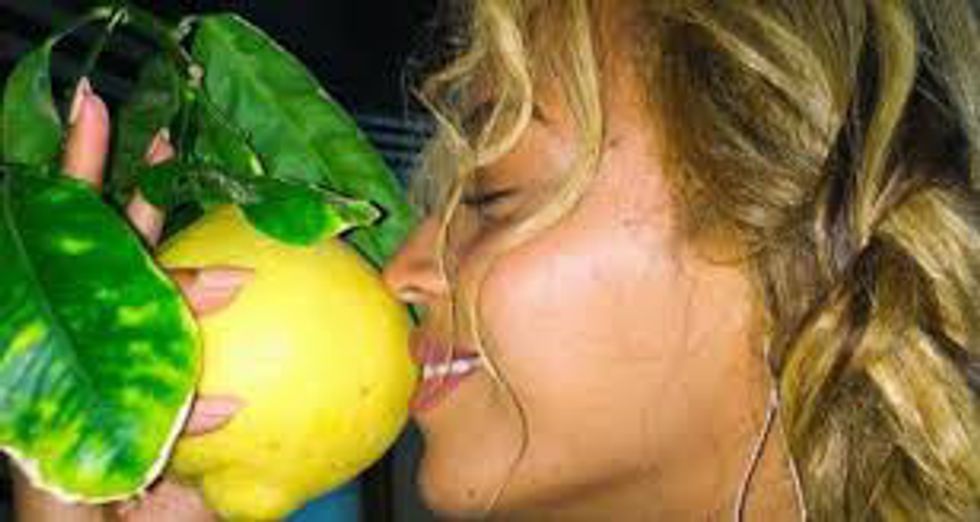 Never has the public audience witnessed such a vulnerable exposure or revelation of experience from Beyoncé. We were able to catch just a mere glimpse of her processes of "Intuition, Denial, Anger, Apathy, Emptiness, Accountability, Forgiveness, Hope, and Redemption." Speculations have been made whether or not she's referencing her husband, Shawn "Jay-Z" Carter, her father, Mathew Knowles, or both as adulterers. Others have voiced their opinions on what she should do if the infidelity is actually about her real-life experiences. However, real or not, the vulnerability of the experience orchestrated in such a way makes it beautiful art and I can dig that.

I commend Bey for adding a substantive stance to her music by showcasing issues she cares about. I love how she shed light to problems that continuously affect the black community, like the Malcolm X quote about the depreciation of black women and the senseless murders and assaults of black people in America. These are the issues that consistently need visibility and our attention until effective changes are made. So kudos for Beyoncé for courageously using her platform to highlight them.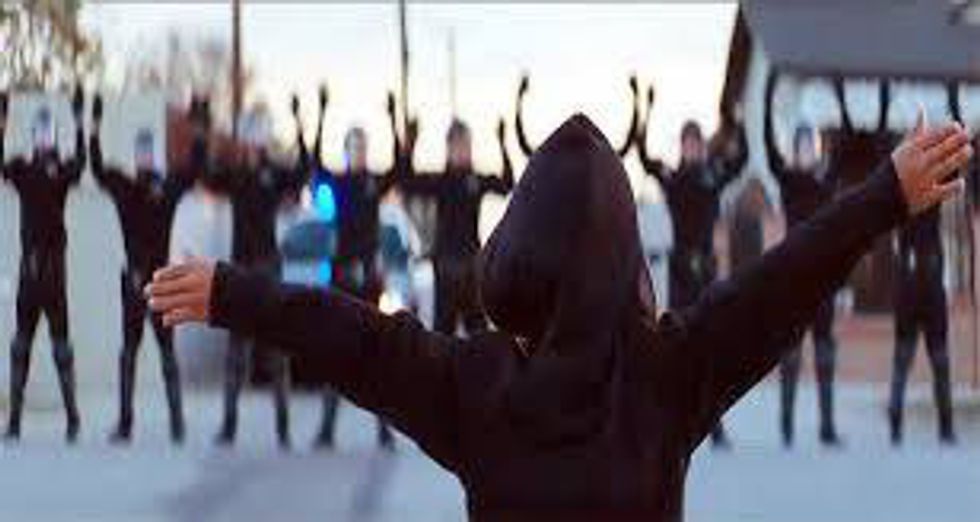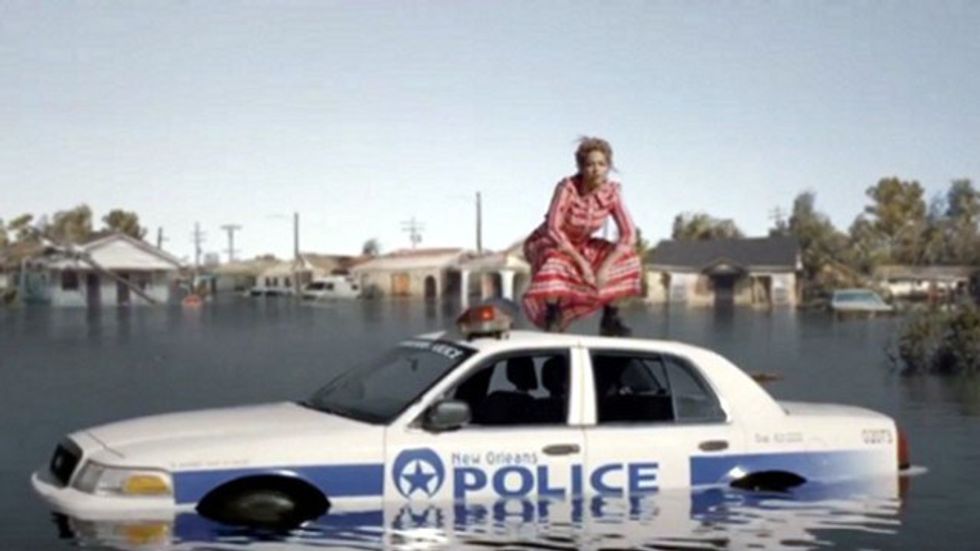 Ultimately, I honestly love the complexity of it all. I love that Beyoncé, who usually gets me up to strut my stuff, and puts me in the mood where I feel empowered to slay everyone in my way, on some "Yassss huney" type vibe, has now given us empowering messages to make us think and get us talking. I'm totally here for those vibes too. You could really do your due diligence and try to dissect all of the symbolism, imagery, and lyrical content Beyoncé and her team provided us in Lemonade. I have watched the video album at least three times already and had the album on repeat since Sunday, and each time I find something new to stir over. I love that. Not to mention Baddie Bey came through with features from The Weeknd, Kendrick Lamar, James Black, and Black White, alongside cameos of Amandla Sternberg, Zendaya, Quvenzhané Wallis, Chloe and Halle Bailey, Winne Harlow, and my girl crush and workout motivation, the legendary Serena Williams. Black Girl Magic was poppin everywhere. I also love how Bey's Lemonade was like, "oh you thought I was just R&B, HipHop, and Pop. Naw boo, I'ma hit you with these Rock& Roll and Country songs too." As a Georgian, who listens to country music on occasion, I'll admit, I like the country joint on Lemonade. You gotta appreciate her musical versatility and efforts. It screams "don't box me in" and "I'm so much more than what meets the eye," and for me, it elevates her artistry.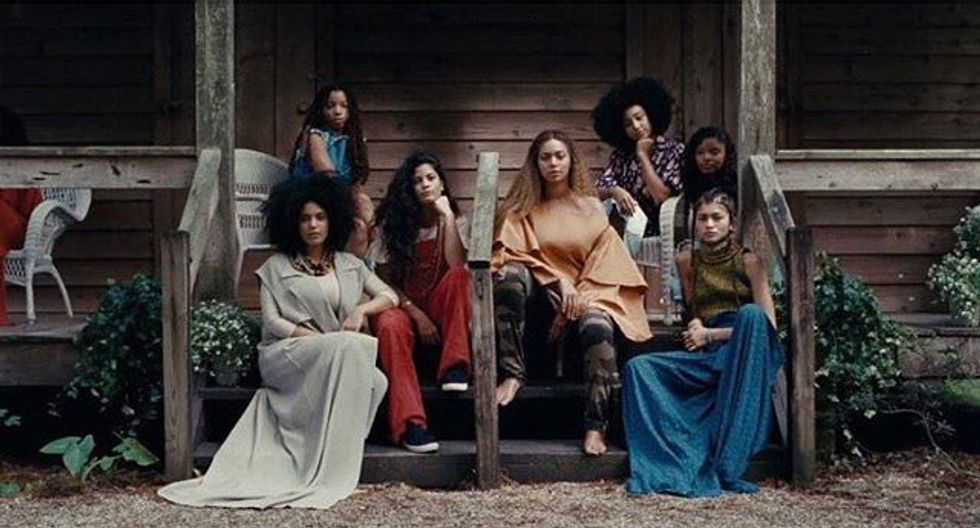 So, I just want to thank Bey for providing us with a delightful sip of her lemonade. Now excuse me, while I give my edges a break from the grip of the snatching that has occurred.