When I first heard Beyonce's music, I was nothing but a lil peep with no conscious of what actually entitled in the music industry — or the world outside my "childhood."
I grew up listening to a couple songs, but I never really divulged into the musical calamity that Beyonce is until my freshmen year in college. (Funny how everything usually happens during your first year of college, but anywaaaayy.)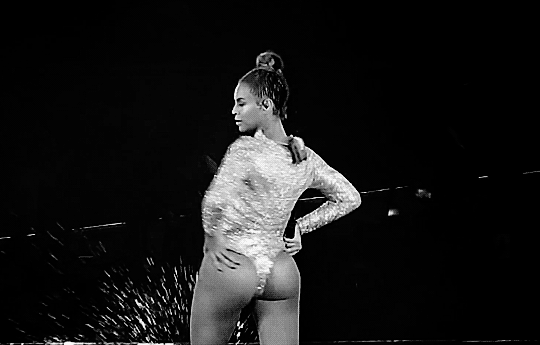 Giphy
I remember the moment that Beyonce finally made an impact in my life. When Lemonade came out, I didn't really give it that much thought — yes, that's how little importance I gave her. And yes, it might be quite shocking for some because YONCE!!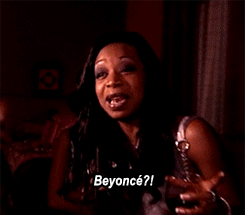 img.buzzfeed.com
I was only acquainted with Formation, and her Super Bowl performance of it with Coldplay and Bruno Mars. (In my opinion, they should've just let her perform the entirety of the half-time show again, but anywho...) So the moment that Beyonce actually happened to have an impact on me was a life-turning moment.
I was introduced to the world of a woman who takes no for an answer and achieves what she sets her mind to. She's dedicated and puts a lot of effort to everything she does. After watching her "Homecoming" movie, I couldn't believe that this woman was an actual human being. To me, she seemed like some type of goddess, and otherworldly being with inhuman abilities.
She simply blew my mind.
However, back to my main point — the moment that I can say Beyonce left me speechless, rendering me a new member of the Beyhive was when a friend of mine in college showed me the Lemonade film after I had broken up with my first boyfriend ever.
You can say I was pretty upset about it, you know. My first boyfriend — it was somewhat of a big deal. Now, I'm not going to get to the dirty dirts of this because I don't know if he reads these (and if you do, sup buddy?), but let's just say things didn't end up that pretty. I was ghosted for like about a month before he told me he was not in the place to be in a relationship, which is totally understandable.
But. Come on. A month?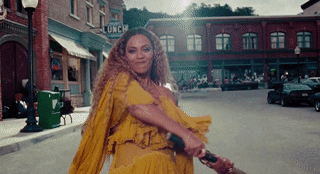 Giphy
However, in the midsts of my sad haze, a really good friend of mine back then put it in his hands to cheer me up. I had no idea what he was going to do, so when he told me we were going to watch the Lemonade film, I was pretty sketchy. I had no idea how this was going to help me.
I didn't know the backstory to what originated Lemonade, but the deeper I got into the film, I began to understand what happened. Then, sometime in between the movie, my friend told me of Jay Z cheating on Beyonce. I was shocked by this piece of information. But it made sense why Lemonade existed.
I was sad when I found out that this album wasn't on any social media, so there was no way I could satisfy my musical-hunger for this musical masterpiece.
And from it, I learned that I am a bad bitch no matter what. I learned that I am the creator of my own happiness.
I learned that no man is really worthy of my pain.
And even though I'm happy in my relationship, it is always good to know this kind of stuff because we learn how much is our worth.
So I would really like to thank my friend for showing me this film, and for introducing me to the world of the badass queen Beyonce.