The season 2 finale of Better Call Saul showed us a side to Chuck we haven't seen. Chuck not telling Jimmy that their mother's final words were her calling to Jimmy was shocking to see. Chuck has been a prideful character since the beginning of the series, often telling Jimmy to do the right thing. But as we saw here, Chuck doesn't seem to be the pillar of morality either and we are left to interpret why Chuck would choose to lie to his brother. Chuck has seen Jimmy as a troublemaker since they were children and to him, having heard his mother call to Jimmy rather than himself made Chuck feel jealous as the show's co-creator, Vince Gilligan says. During this scene, we are given another snippet of these two character's past lives just as we did with Jimmy when he was seen as a child, and I suspect that the further we understand these character's past the further we may understand their motives.
One of the things that makes this show so great is the complexity of the characters. Sure, Chuck can be seen as an antagonist to Jimmy. However, who's to say that Jimmy is in the right? We've seen how unlawful he can be by doing things such as doctoring Chuck's files and stealing from his father when he was little. However, we can also see how Jimmy had reason to do those things. He tampered with Chuck's files because he felt as if Kim needed Mesa Verde more than Chuck and that Chuck took them from her. He also decided to steal from his father because a part of him was frustrated that his father didn't listen to him. Better Call Saul gives us a world of characters where people can be seen as neither right nor wrong but rather shades of both. The notion that "the road to hell is paved with good intentions" appears to be an underlining theme in this series.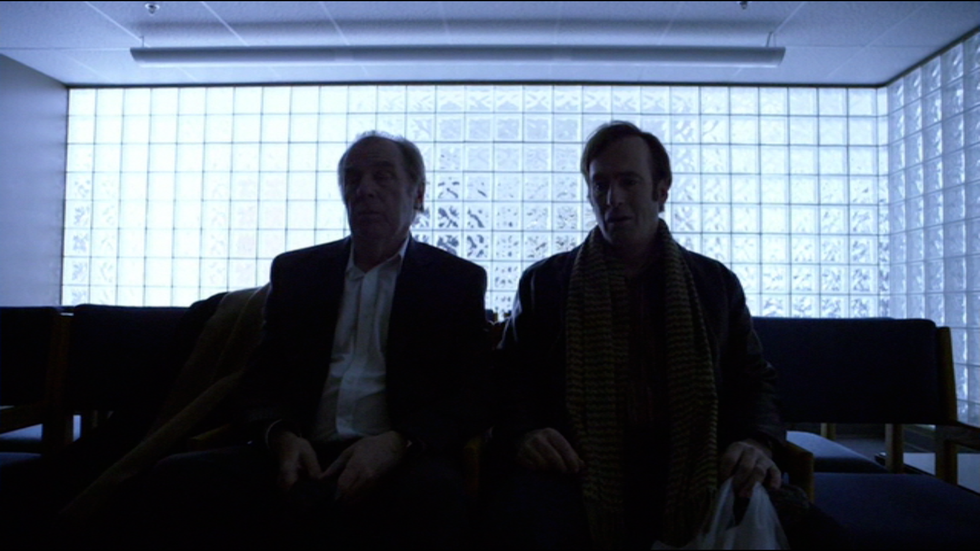 Alright, how great was that shot of Chuck being sent into the emergency room. In the episode's podcast, co-creator Vince Gilligan says that the shot was originally done by mounting it on the gurney but after realizing that if the camera could be mounted on the backboard, it could follow Chuck, and by making the shot be done upside, it added to the agony going through Chuck's mind.
Once Chuck saw Jimmy again in the hospital, we immediately see his stubbornness and his pride as he called Jimmy out on being at the copy store. He didn't want to let go of his suspicion toward Jimmy and being at a hospital for as long as he was I'm sure he had plenty of time to come up with his plan to trick Jimmy at the end. The trickster was able to out trick the trickster. If Chuck ever does consider retiring from the law then I suggest that he becomes an actor because he nailed it.
At last, in this episode we were are able to see Jimmy's commercial of a lawyer you can trust and we can see how the word trust is underlined and how Jimmy is seen as the upmost kind of lawyer which was ironic to see considering that Jimmy saw the commercial while waiting for his brother in the hospital after Jimmy committed a felony. Kim's face just lit up too when she saw it and you can tell that she was proud of Jimmy's commercial. This scene, which showed Kim's admiration for Jimmy, also looks to serve as a good contrast for the future of the show in relation to the potential fall between Jimmy and Kim since Kim is nowhere to be found in Breaking Bad.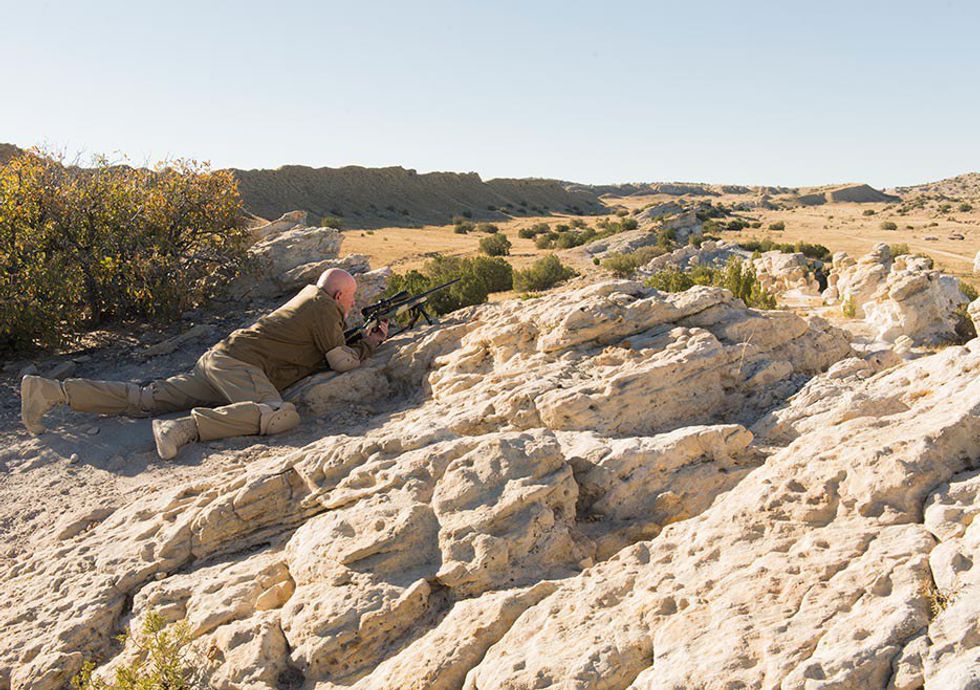 Jimmy, Chuck, and Mike are all stubborn characters and we can see how stubborn Mike can be considering how he held a grudge against Hector Salamanca which also leaves us to wonder why he would even consider killing him since that could put his family in greater risk of danger. He really only wanted to kill Hector at that point because of his rage and his guilt for the good Samaritan who had been killed. As for the letter left on Mike's car telling him not to Kill Hector, there has been a lot of speculation that Gus was responsible, and one of the reasons why is by an anagram found by the fans of the show from rearranging the titles of the episodes in season two which spell, Fring's Back: Fifi, Rebecca, Inflatable, Nailed, Gloves Off, Switch, Bali Ha'i, Armarillo, Cobbler, Klick.
From what I've read, creators Vince Gilligan and Peter Gould have stated that this was done on purpose and that they were not considering to hint it until sometime in the summer. That being said, considering how they intended to have an anagram in the show's titles and still make the series flow naturally, really shows how brilliant and hard working the writers of this show are. I have doubts that Gus Fring would leave the letter himself, if anything I would guess that Victor left the letter or another one of Gus's henchmen if Gus did indeed have something to do with that note.
Moving Forward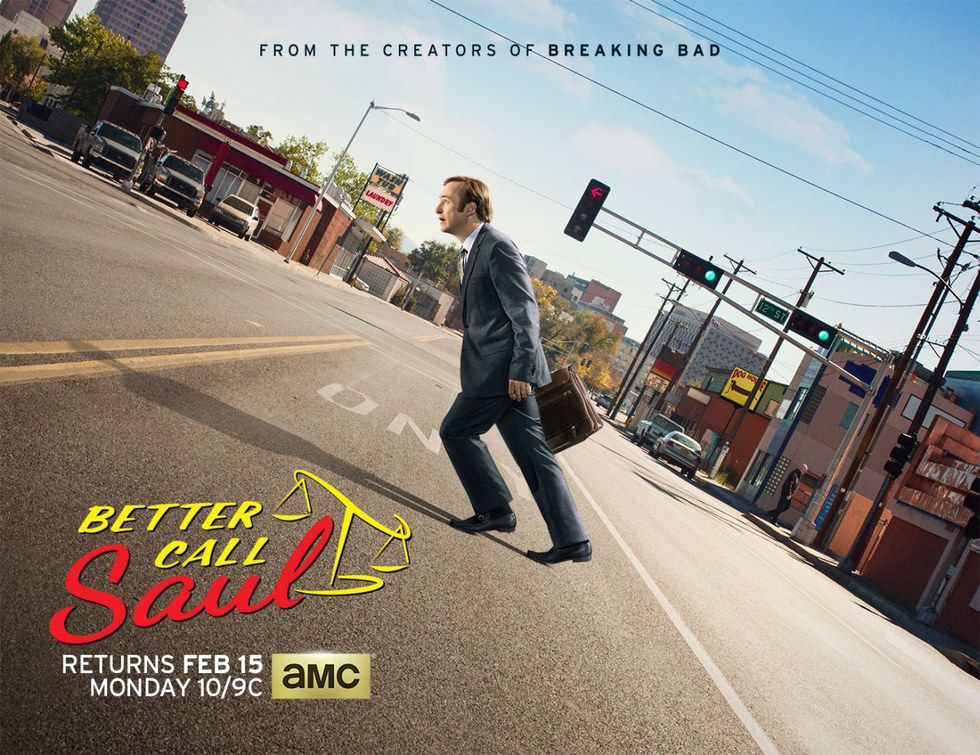 As season 2's promotional art implied, we saw how Jimmy has climbed his way up in being a lawyer by going in a direction that shouldn't be taken. Jimmy McGill is a crooked character and it will be intriguing to see how far he will be willing to go as his road to Saul Goodman continues. Where will Jimmy and Kim's relationship go as we go into season 3? Their relationship has grown since the start of the series but is it for the best? We've already seen how Jimmy's corruption has affected Kim and even rubbed off on her this season. Are these two really meant to be? And what will Chuck do with that tape? It would seem, as Bob Odenkirk says, as if it's all set up to burn down fast. Season 2 of Better Call Saul was incredible and I can't wait to see what's in store for season 3.
SCORE: 9.2/10