I am so blessed to be surrounded by so many inspiring, intelligent, motivating, kind, generous, and just outright amazing women in my life. Three of those blessings come in the form of my three best friends. These ladies have done so much for me. They stuck by me at my worst, celebrated me at my best, and were quick to knock me down a size or two when I was being stupid. I have the hardest time expressing my upmost gratitude to them because they have gone above and beyond for me and I feel like I don't deserve it. I know this article can't possibly account for all the amazing things these brilliant young women have done, but nonetheless I feel compelled to compile a list of all the things I need to thank them for. So, Korinne, Ellen, and Sam, this one is for you.
Thank you...
1. for all the lunch dates

It might seem so insignificant, but you have no idea how much I cherish all of them. From the quick brunch dates after a busy week to the full blown girl talks with margaritas at our favorite taco place, nothing makes me happier than stuffing my face across from my favorite person in whole world.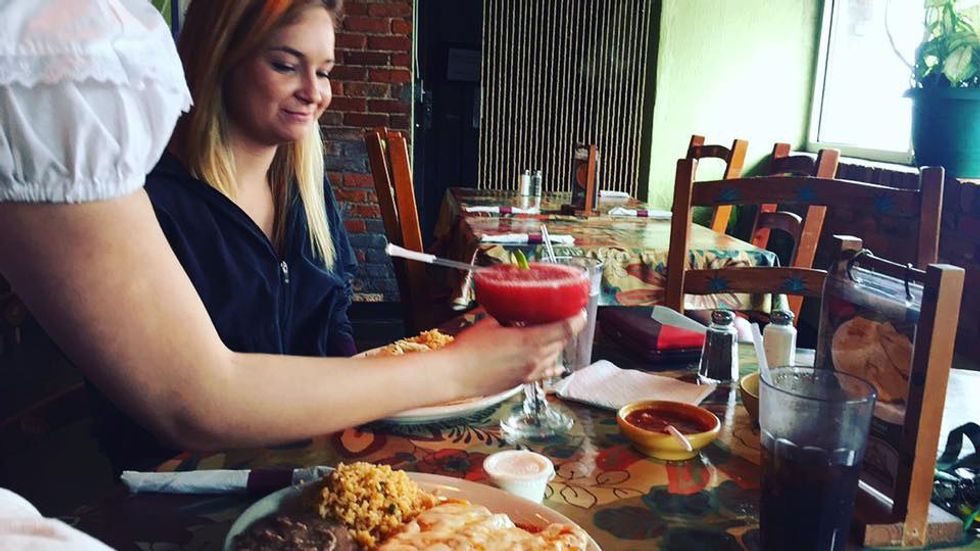 2. for the little adventures

Midnight runs to McDonalds, bike rides through Mackinaw Island, and our monthly movie dates are just some of the best memories I have with you girls. Your ability to make the simplest of things into a full blown whirlwind of adventure and wonder mean so much to me.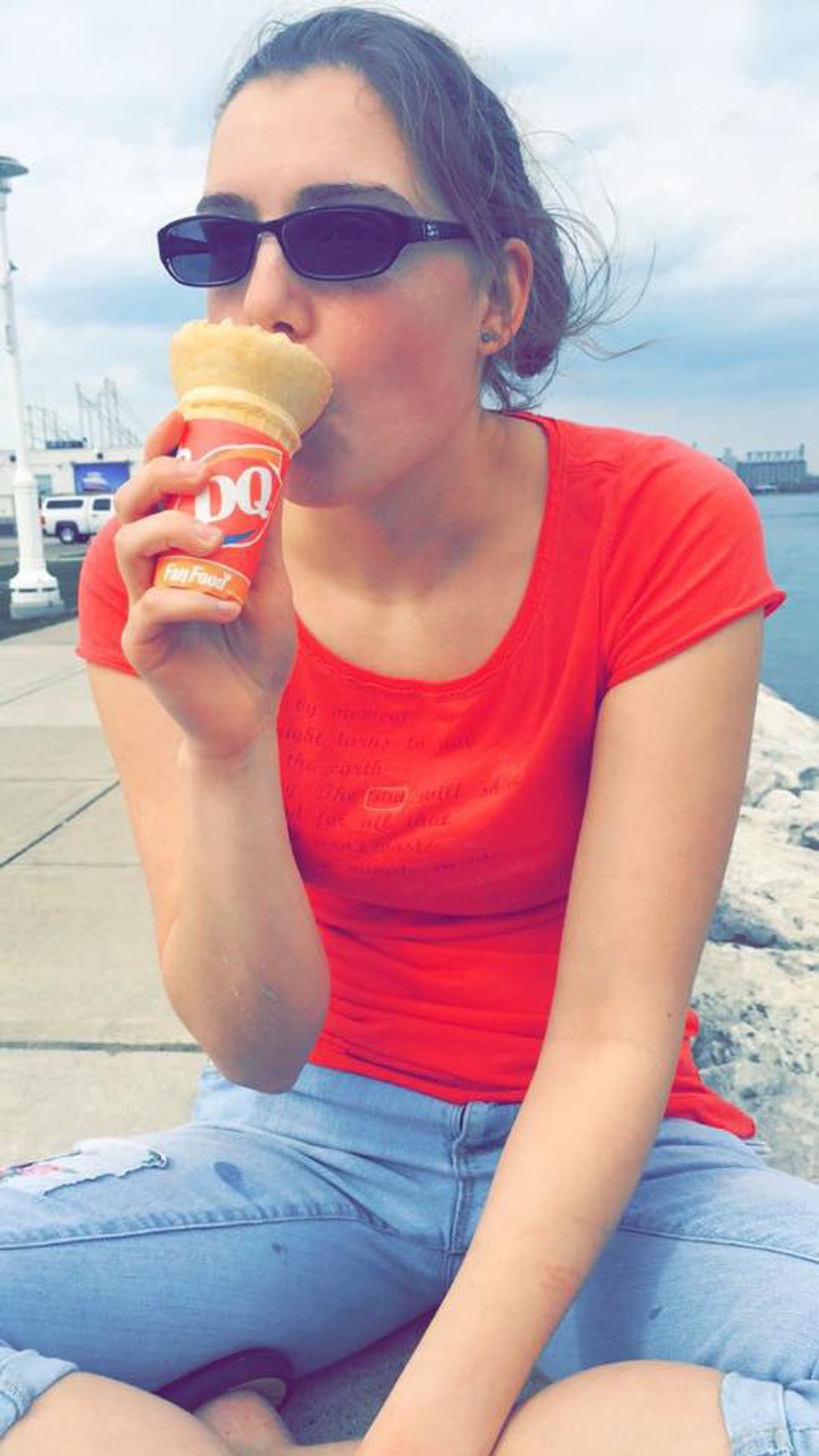 3. for the late night texts
Whenever my anxiety is bad, or I'm sick, or lonely, or depressed, or angry, you are always on the other end of my maddening 1 am essay-like text messages. You always know what to say to make me feel okay again.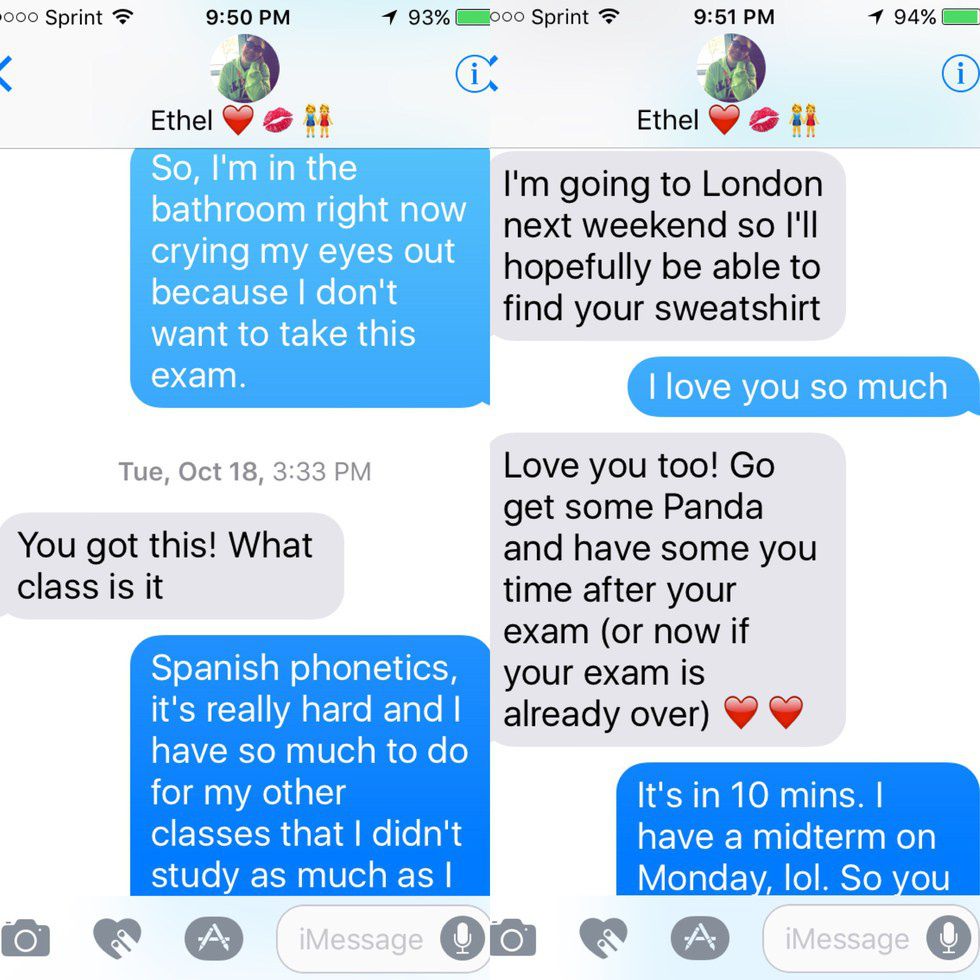 4. for the laughter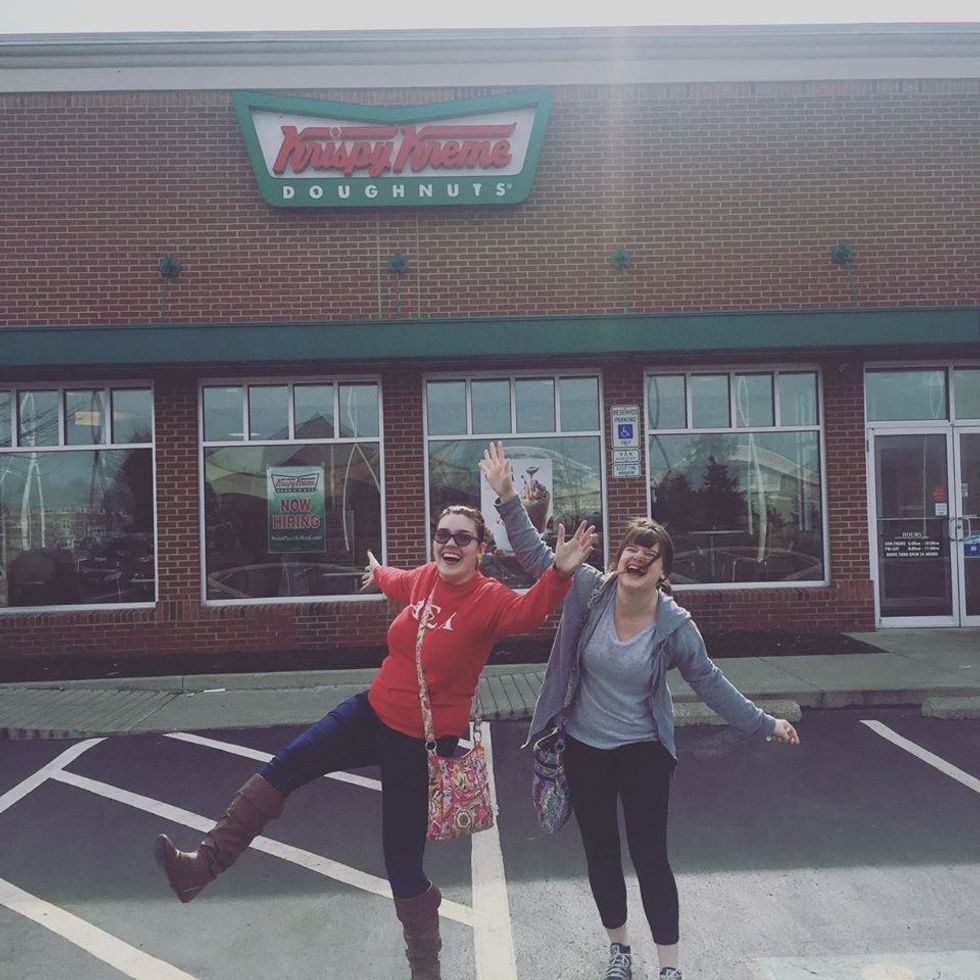 No one can get that ugly, donkey laugh out of me like you guys can. There are times when 3 hours with you ends up with tears after a fit of giggles. It just makes every hard thing in life so much easier to bear.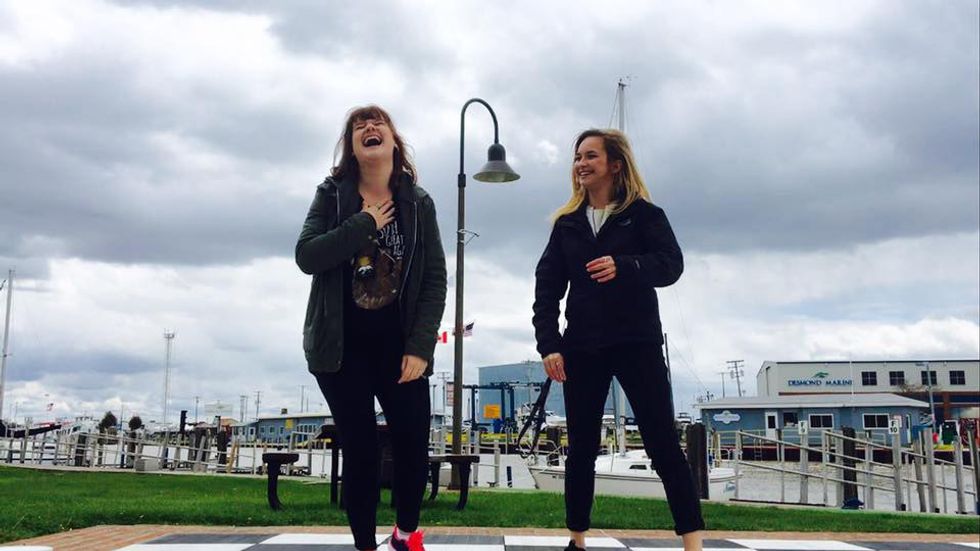 5. for the support during tough times

I know that I'm a lot to deal with. My anxiety can make me into a monster, but that doesn't phase you guys. You have always supported me and stood up for me when I needed you. Loyalty is the best feeling in the world.
6. for the honesty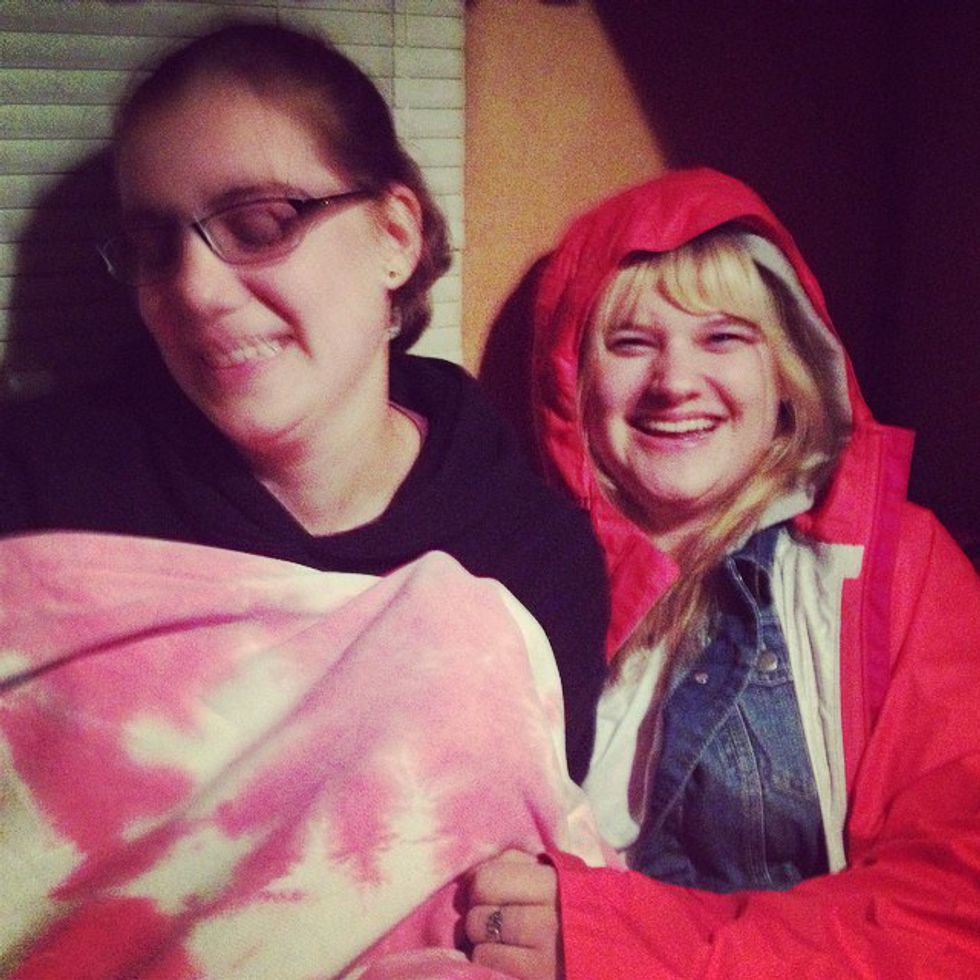 Tough love is the best kind of love. You all care about me so much to point out when I'm sort of being an idiot. Thank you, who knows the kind of trouble I would have gotten into.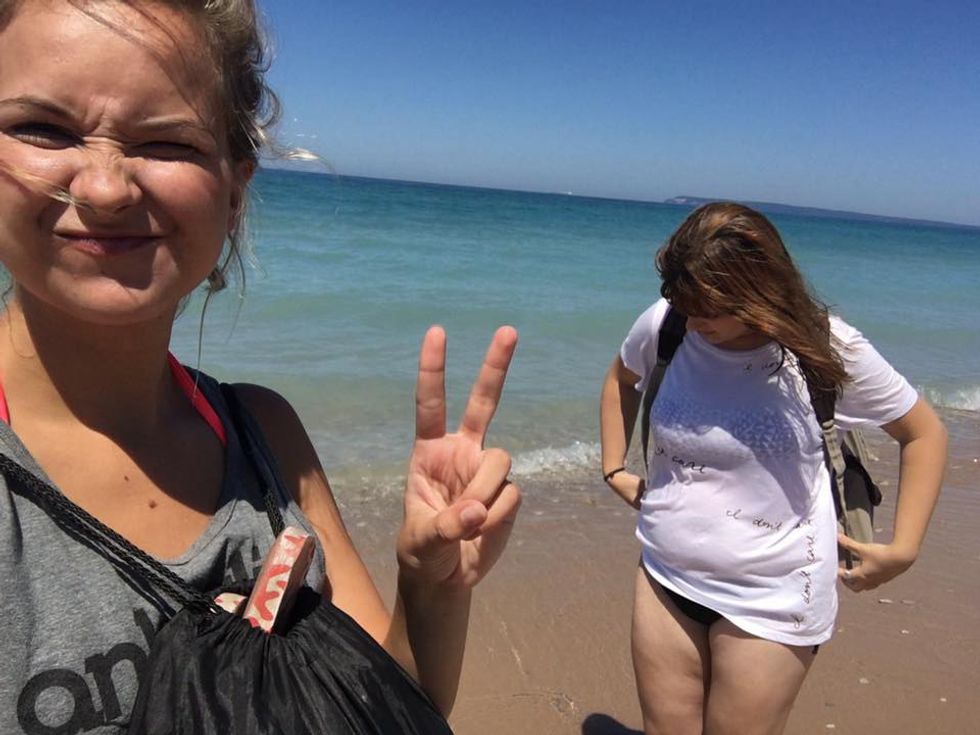 7. for trusting me
When you share your most personal thoughts with me, It is so special. I love knowing we trust each other enough to guard our feelings.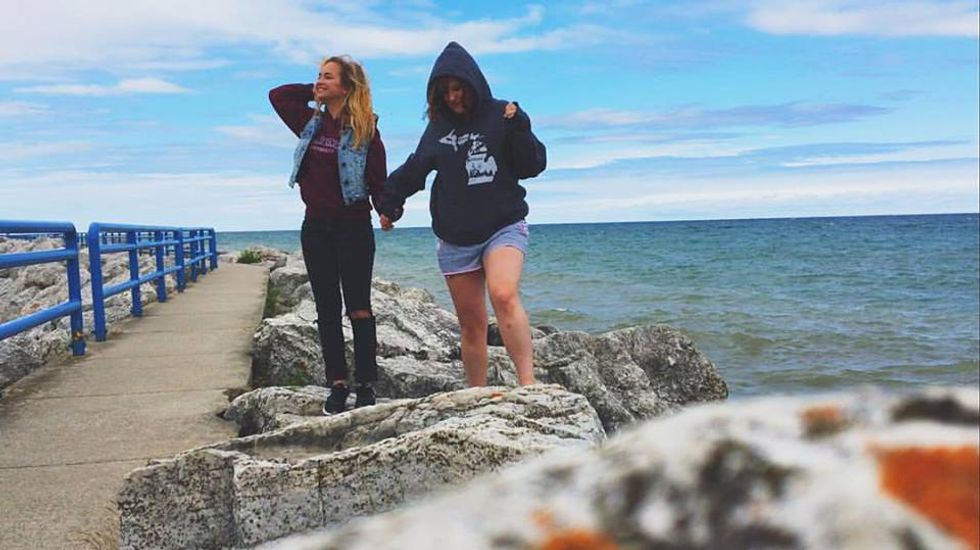 8. for never giving up on me
Of all the things I am grateful for, you sticking by me all this time is the most important. Our lives may have changed, but the friendship is still there. The bond, the love, the respect is still there. You've cried when I've cried, you've smiled when I've smiled. Just the thought of knowing you are here, whether it be physically or emotionally, it is enough to get me through the roughest days, and we all know there is a lot of those. I only hope we continue growing together, regardless of insignificant things like geography, adulthood, graduation, and so forth.
Ellen, Sam, and Korinne:
From the bottom of my heart, I love you. I love you so much it hurts. I love you, I appreciate you, and I thank the stars above everyday I have you.