If you are a student at the University of Michigan, you may feel as though you are constantly drowning in homework assignments, papers, and exams to prepare for.
You also know that your dorm is simply not the place to get any work done. The first reason being that the rooms are too small and your desk is probably covered in stuff, leaving you with no space to work. The second reason being that there are too many friends around to distract you, and it's not a good environment for focusing.
The key to banging out all the work you need to do is to find the perfect study location. Lucky for us Wolverines, the University of Michigan has SO MANY beautiful spots around campus that you can be so productive in. Here are some of my favorites:
1. The Ref Room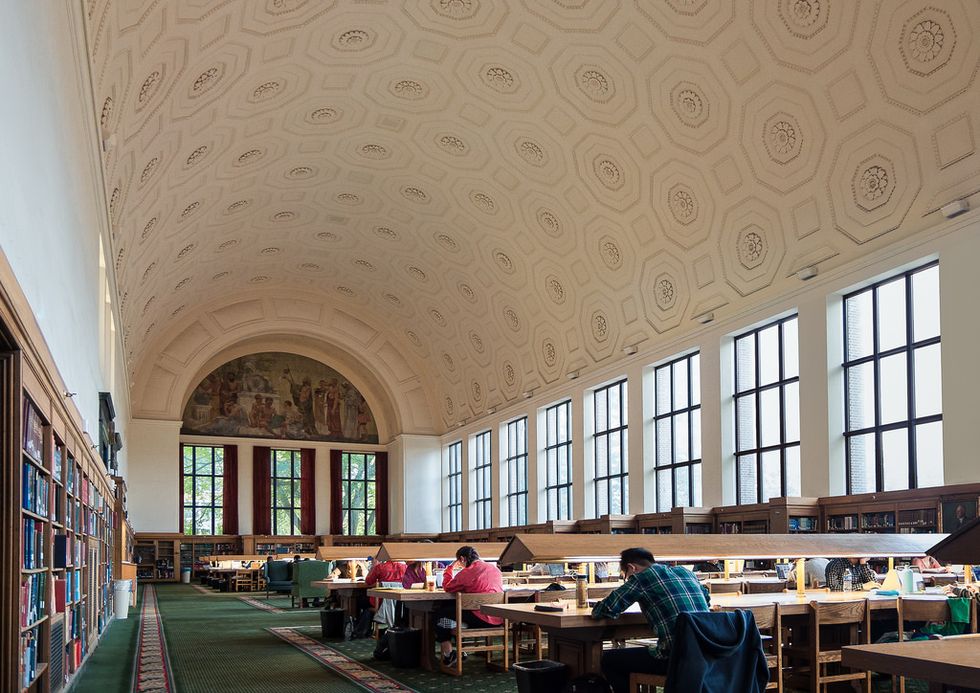 The Ref Room (found upstairs in Hatcher Library) is a great place to study if you like your peace and quiet. The graduate students are no joke, so everyone here is focused All. The. Time. It's the perfect place to finish your 60 pages of readings for your one class or to write a paper. There are also outlets under the desks which is super convenient for charging your laptop.

2. 4th floor of the UGLI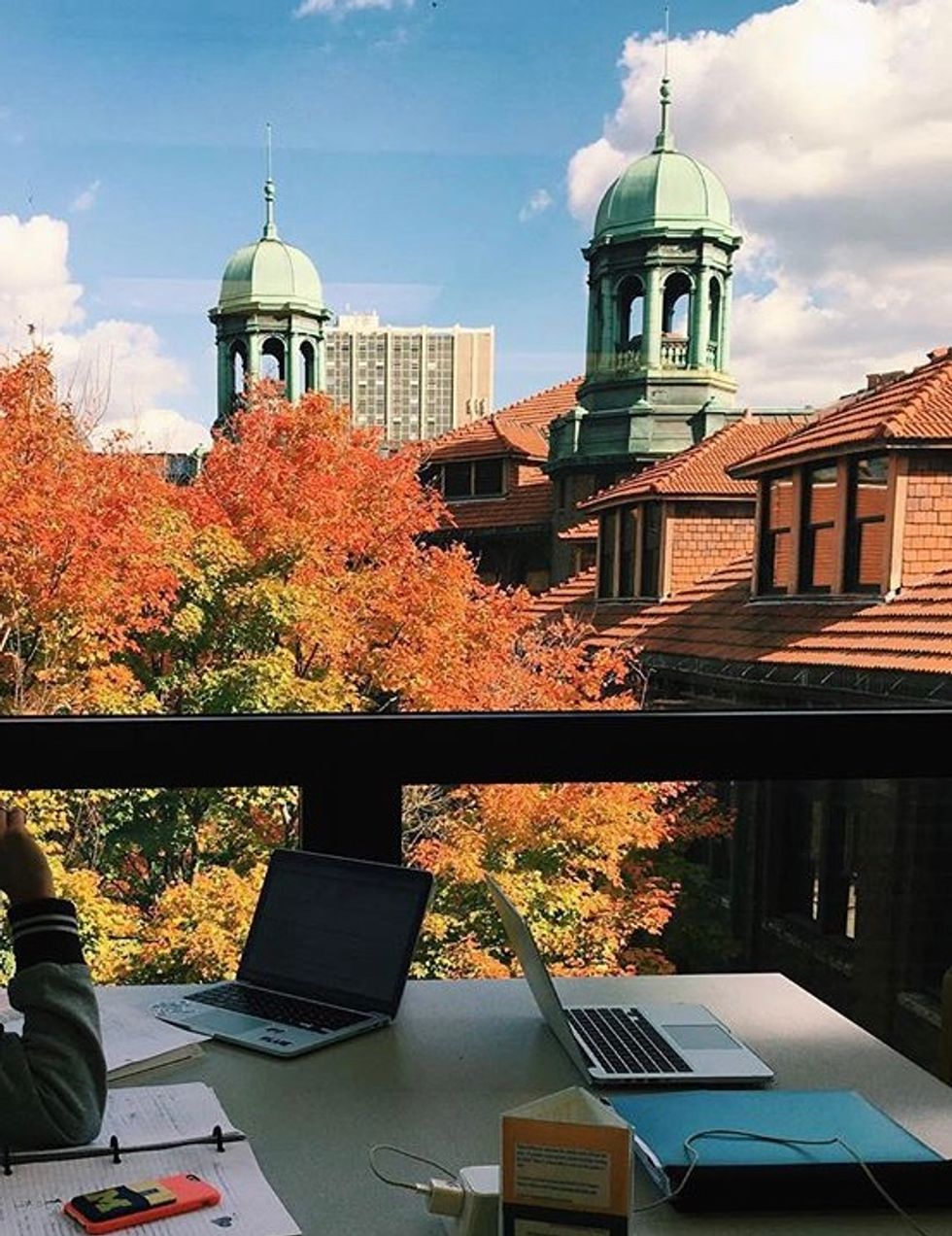 The Shapiro Library (aka the Ugli) is a great place to study with friends or alone. You can always find a quiet spot to work if that's what you're looking for, but you will never be given death stares for speaking to a friend.

3. Basement of Espresso Royale on South U.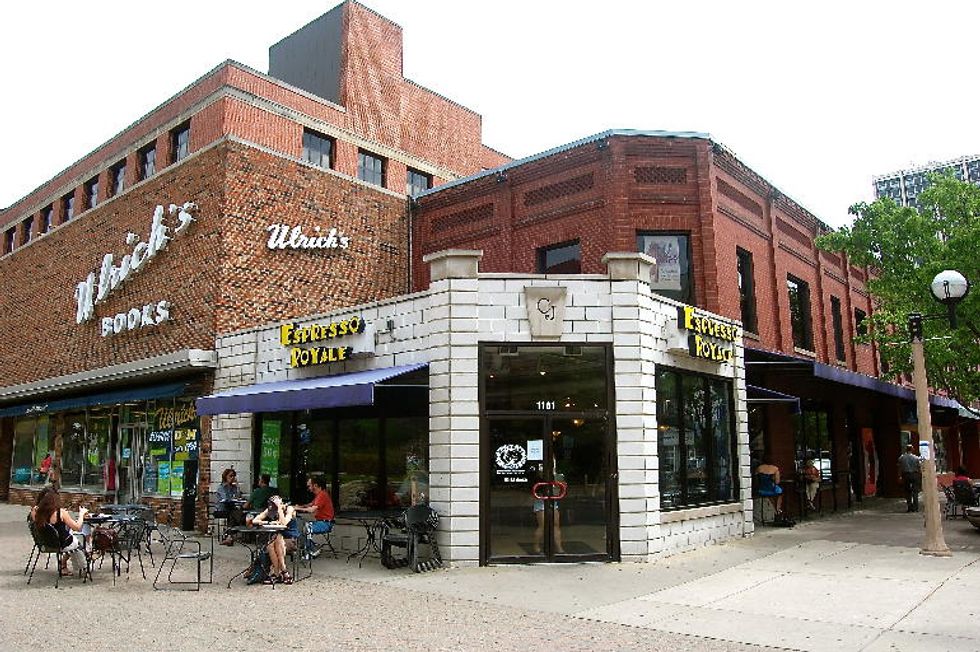 This is home to my favorite coffee, and coffee always helps when you have hours of studying ahead of you. I'm currently sitting in this spunky basement while I write this article. This is another great location for reading and writing. A bonus is that the WIFI isn't so great down here, which prevents you from giving into the temptation of Internet/social media distractions.

4. Weiser Hall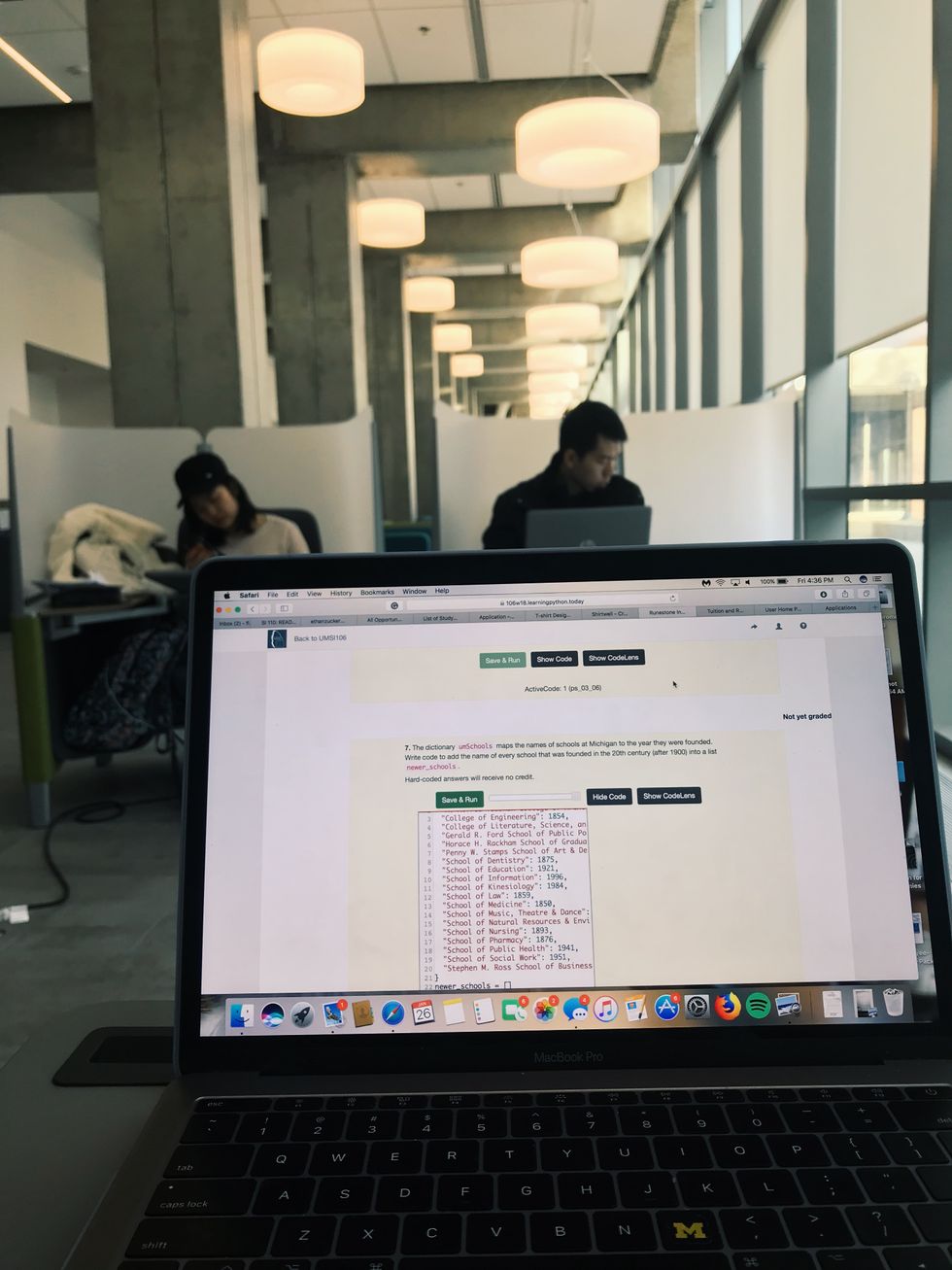 Weiser is another one of my favorite spots. The desks have walls on the side which are the perfect isolation mechanism for staying focused. The architecture in this building is super unique, and gives it a great studying vibe.

5. Ross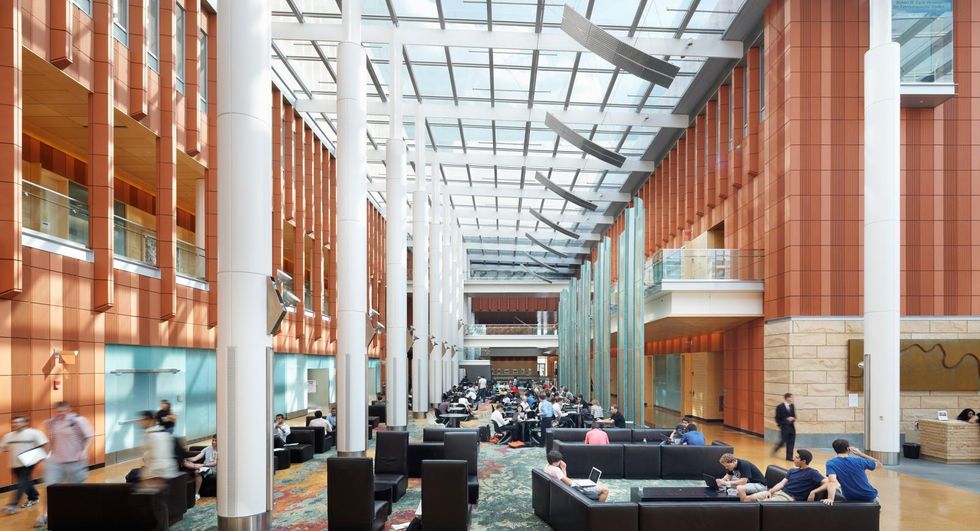 Ross is another great place to study, because the students in Ross are no joke. You will never see someone goofing off in this building. Ross has lots of background noise, so it's fine to study with friends here and talk at a normal volume. There's also a Starbucks within the building, which is always a plus.

6. The Law Library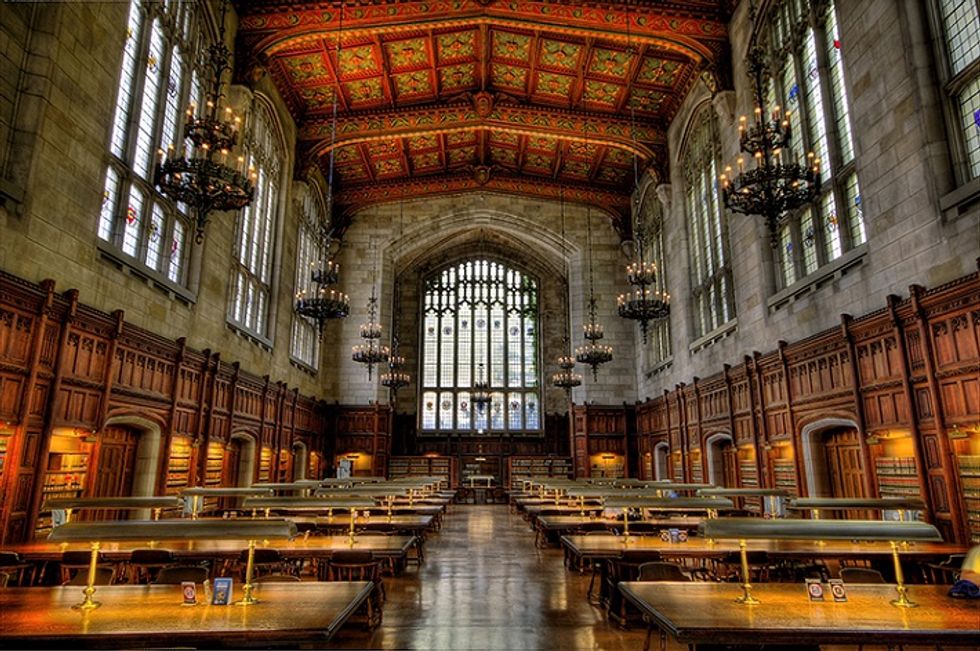 This is the most intimidating library at the U of M. You better be careful in here because if you so much as BREATHE too loudly you will be shunned. Seriously, the law library is so quiet you can always hear a pin drop. If that's the kind of atmosphere you need, then this library is perfect for you. If not, everyone can at least appreciate the beautiful architecture that this building has.
7. North Quad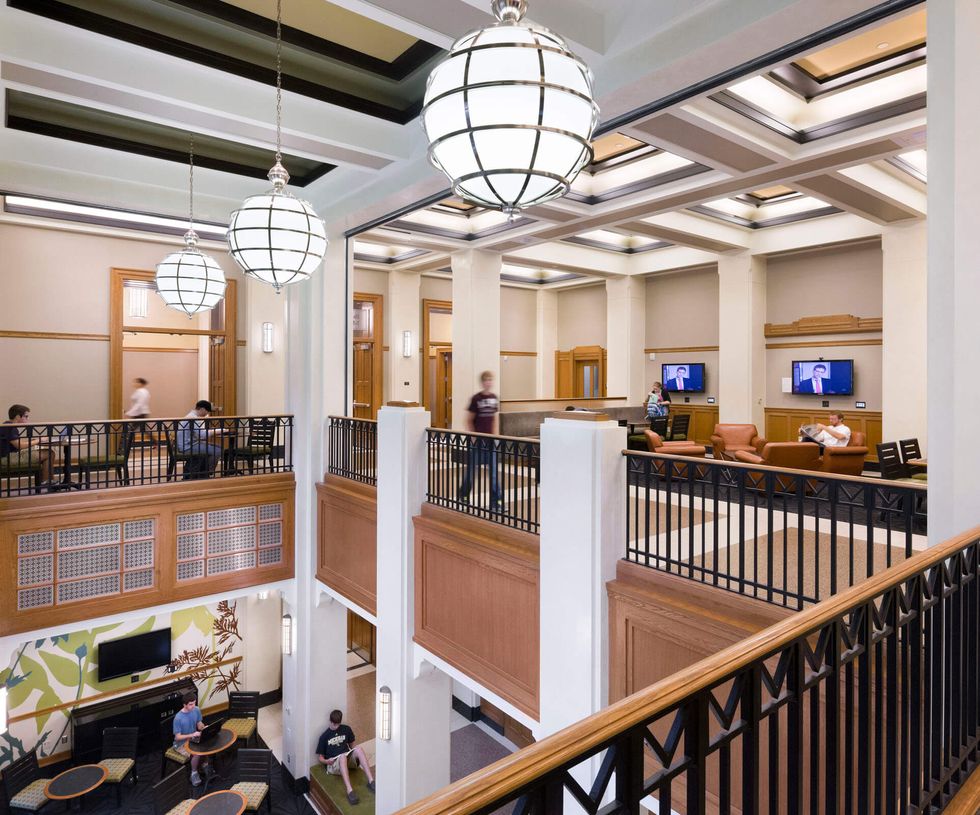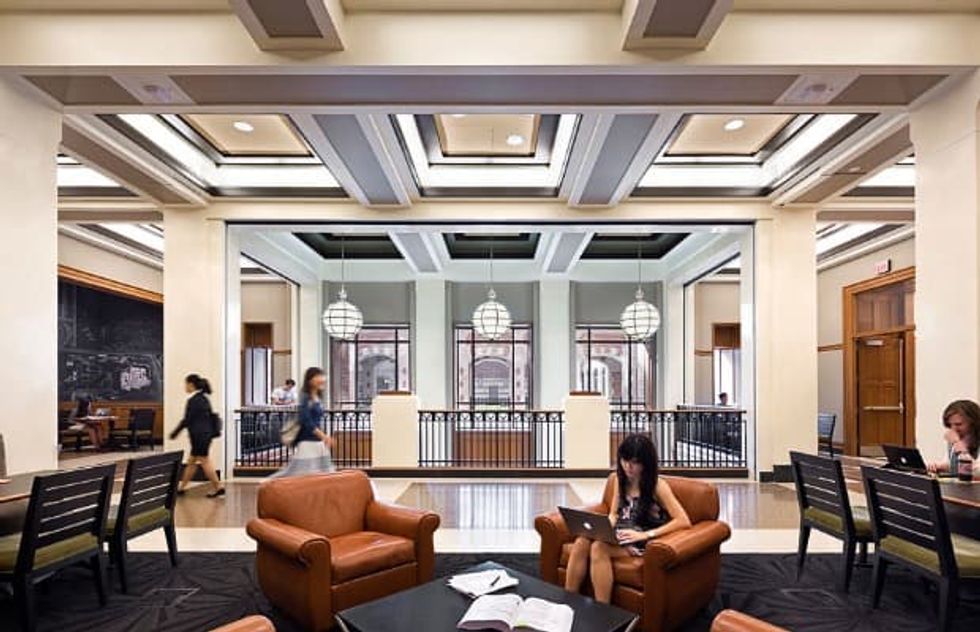 The residence hall is perfect for banging out a paper that you have due, because Sweetland Center for Writing is in the building to review and edit it as soon as you are done. There's also a dining hall in case you need a quick study break to refuel. North Quad is sort of a confusing building, but if you take the time to navigate through it, you will find some pretty cool and comfy study spots.

8. The Fishbowl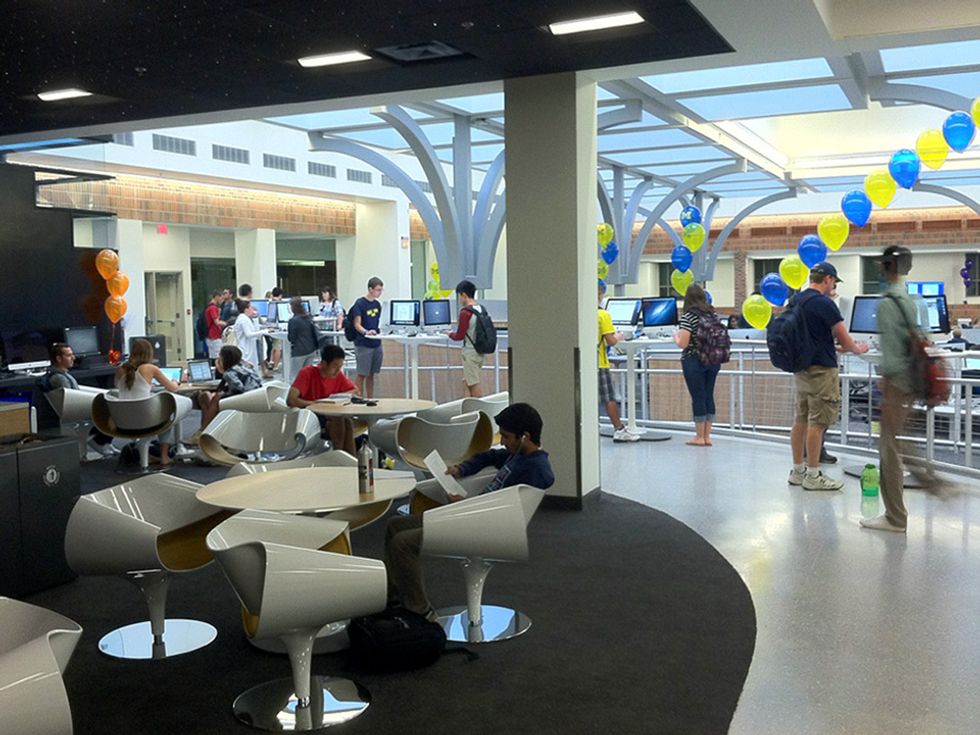 The fishbowl is a great place to go to get some studying done in between classes because it's less than a five-minute walk from practically any classroom. There are hundreds of computers, so it's a great place to go if yours is dead. The giant blue chairs are also wonderful for napping in if the studying gets too rigorous and you're in need of a break.

9. Alice Lloyd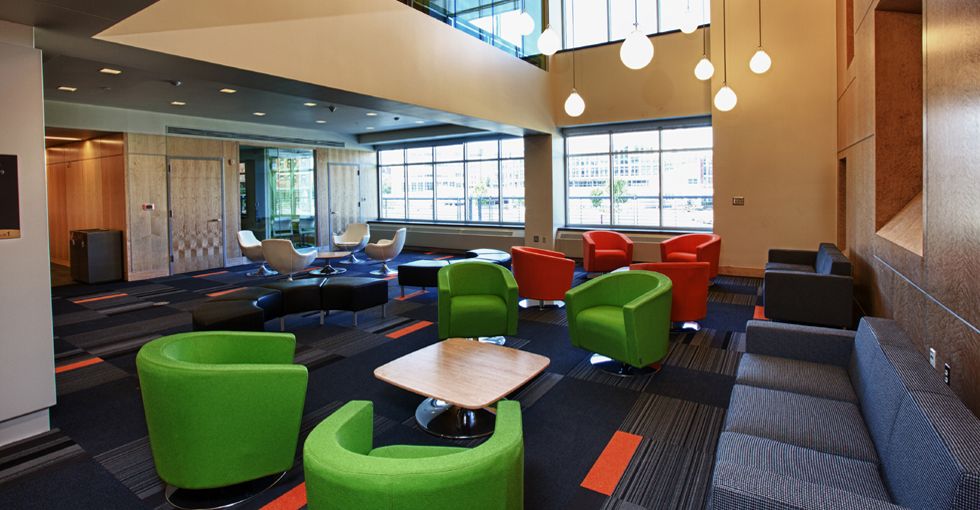 Alice Lloyd is super spunky and has some really unique study spaces. I really like to sit by the windows with the natural light and a great view of Palmer Field.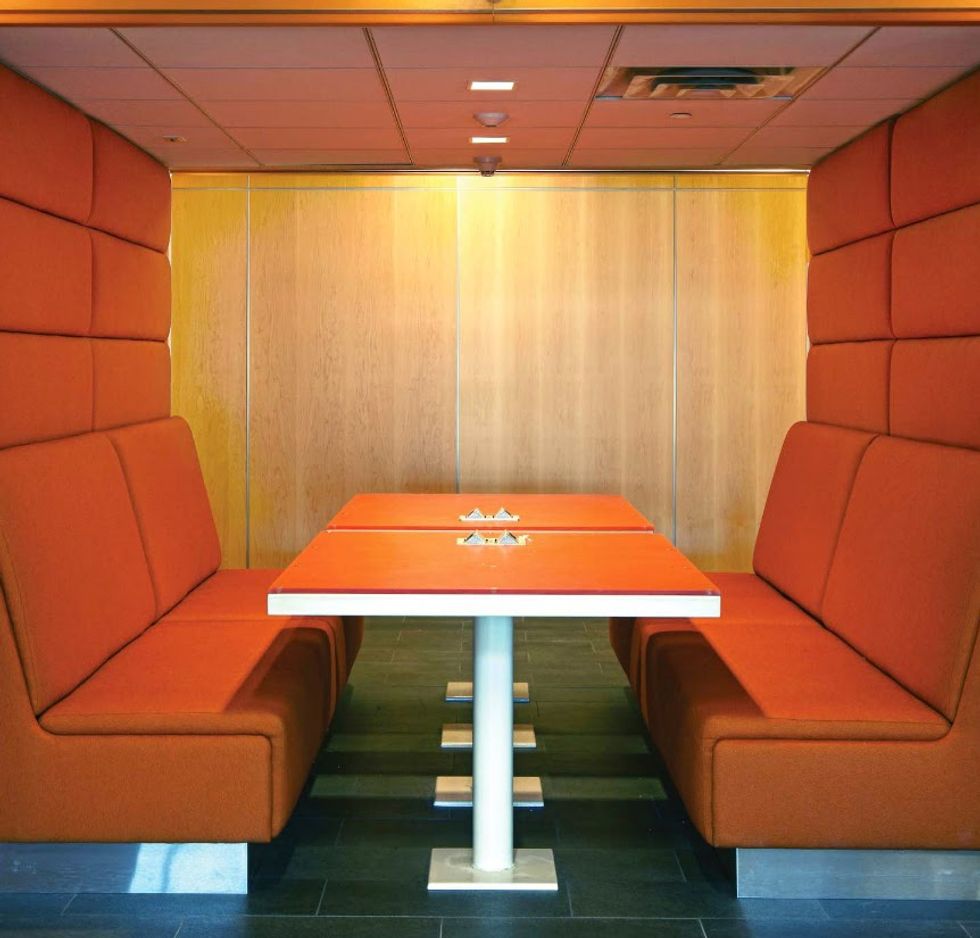 These orange booths are also a great place to cram with friends for an exam, or just to get some reading done.

10. Palmer Commons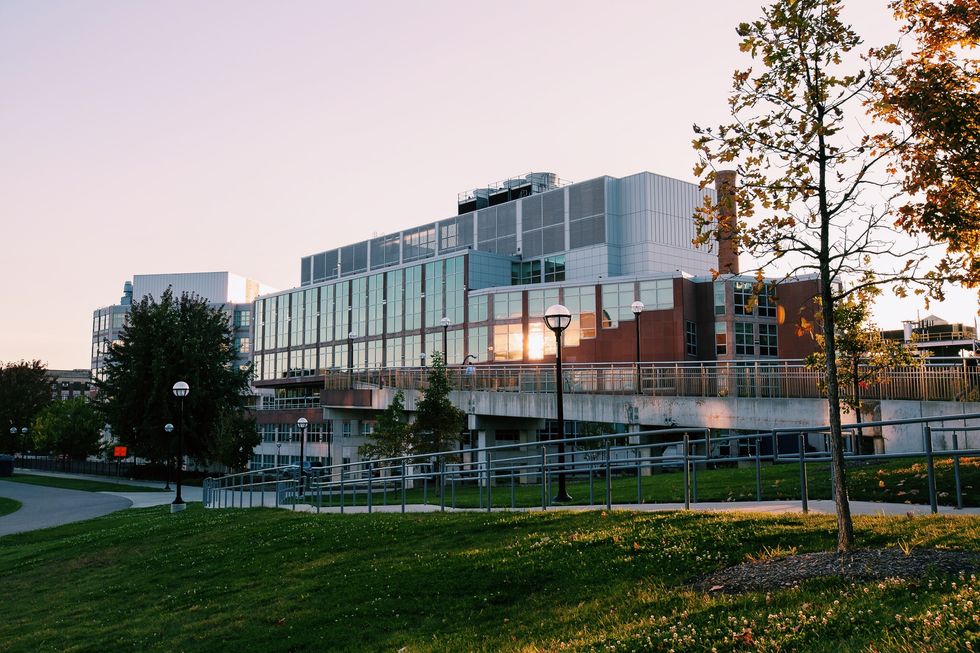 Look at that view! So beautiful.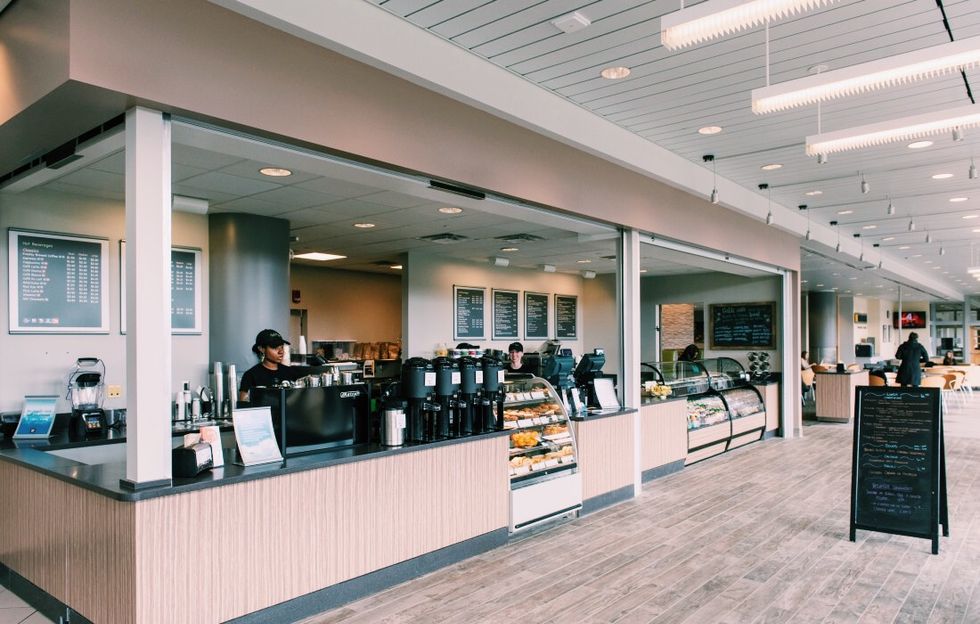 While it's tempting to just stand outside and stare at this building, the inside is pretty nice too. There's a cafe right next to the study spaces so it's the perfect place to grab a snack and then get to work!

11. The Union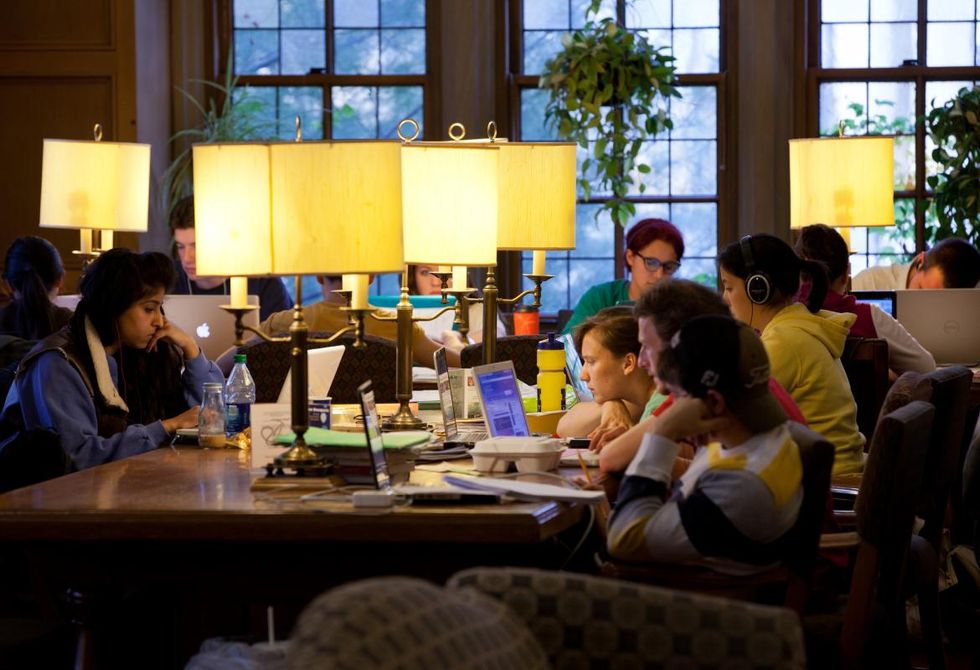 This historical building has rooms that feel like a library because everyone is always focused and at work. You will almost feel guilty if you're not working, which motivates you to get more done.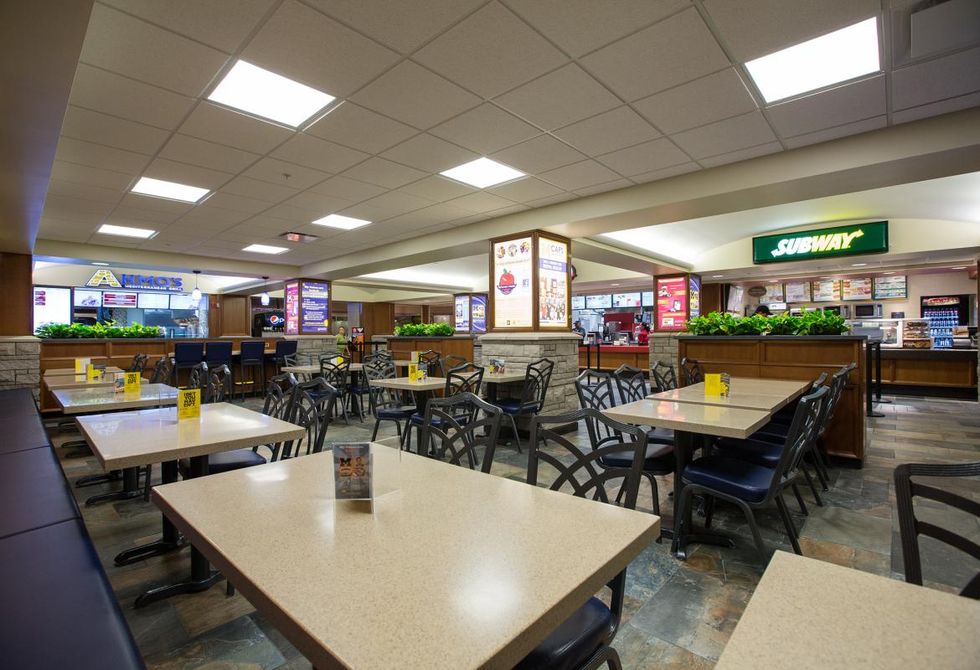 But the basement of the Union is a different atmosphere than upstairs, but still suitable for getting work done. Lots of background noise, but some people work better in that environment. You are also surrounded by a ton of good food!

12. Espresso Royale on State Street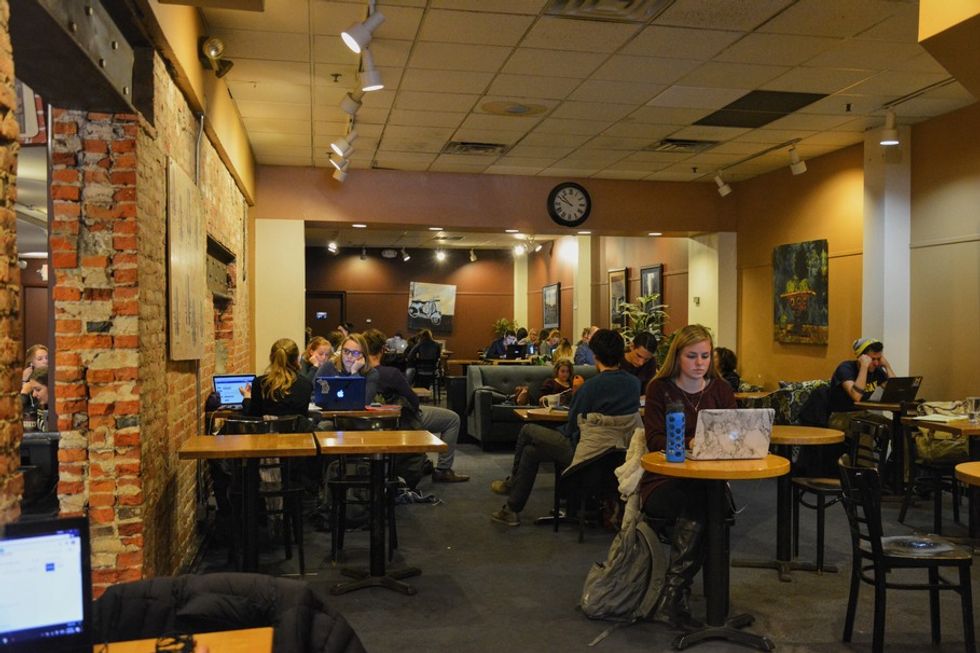 This is a different Espresso than the one on South U., but the coffee tastes just as good! I love this coffee shop just as much, because there is so much space for you to set up and get down to work. Coffee shops also tend to be a calmer vibe than the library, but you can still be just as productive.

13. The Chem Building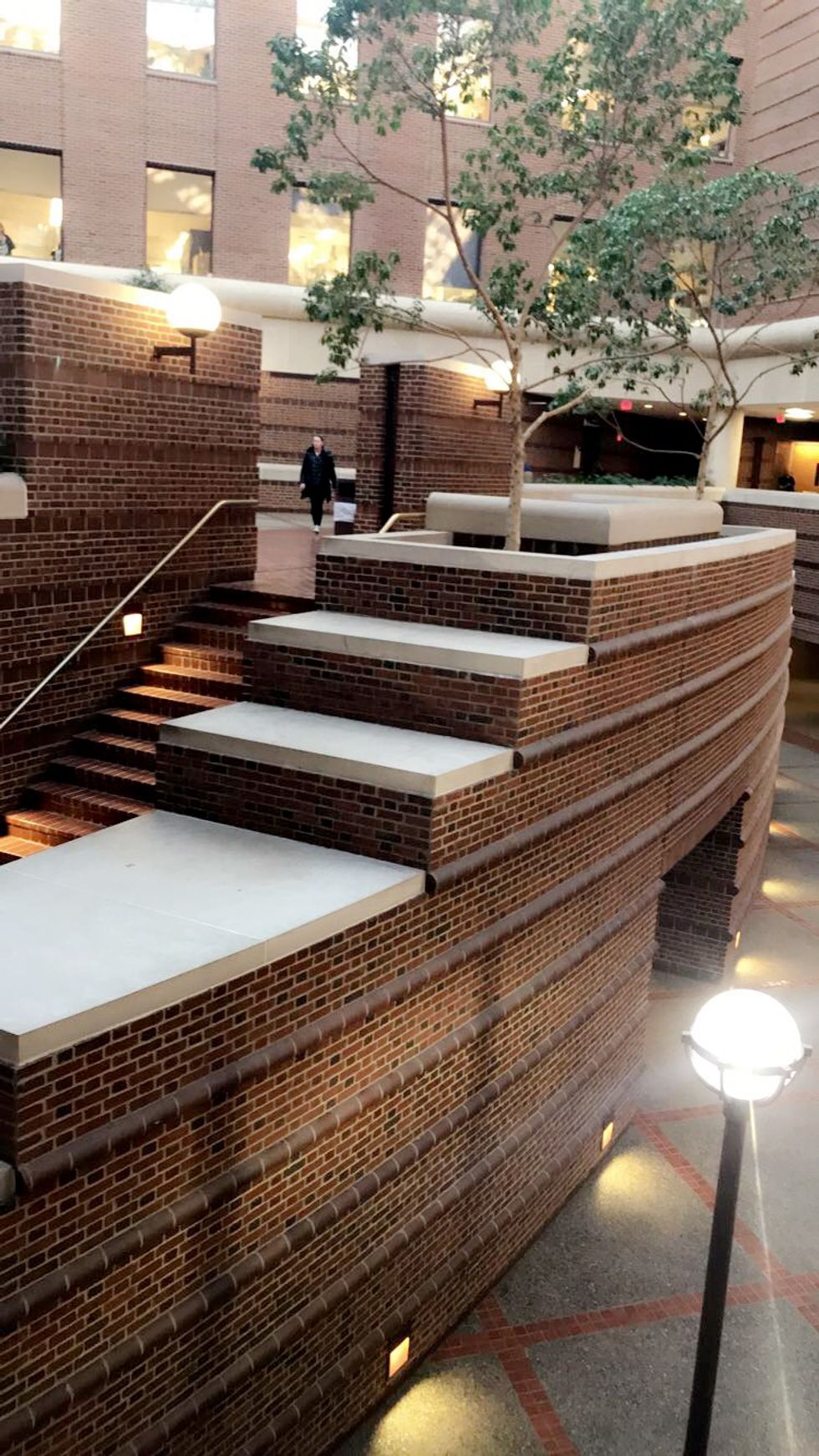 The Chem building's giant steps are a great place to sprawl out all of your books and get some work done. The trees, lamp posts and glass ceiling make you feel as though you're outside on a nice, sunny day and gives the building a happy feel.

These are just some of my favorites, but there are still so many buildings that I still have to uncover. If you search for it, pretty much any building at Umich has a place that's perfect for studying or doing work. After all, that's what college is all about!