Honestly, this city is chalk full of franchises and fast food joints. Is there anything wrong with that? Not necessarily, but sometimes you just want food that is a little more orginal. To celebrate originality and really, really good food, here are the top 10 restaurants in the Cumming, GA. No algorithms, or customer reviews, just the opinion of a local foodie.
1. Tam's Backstage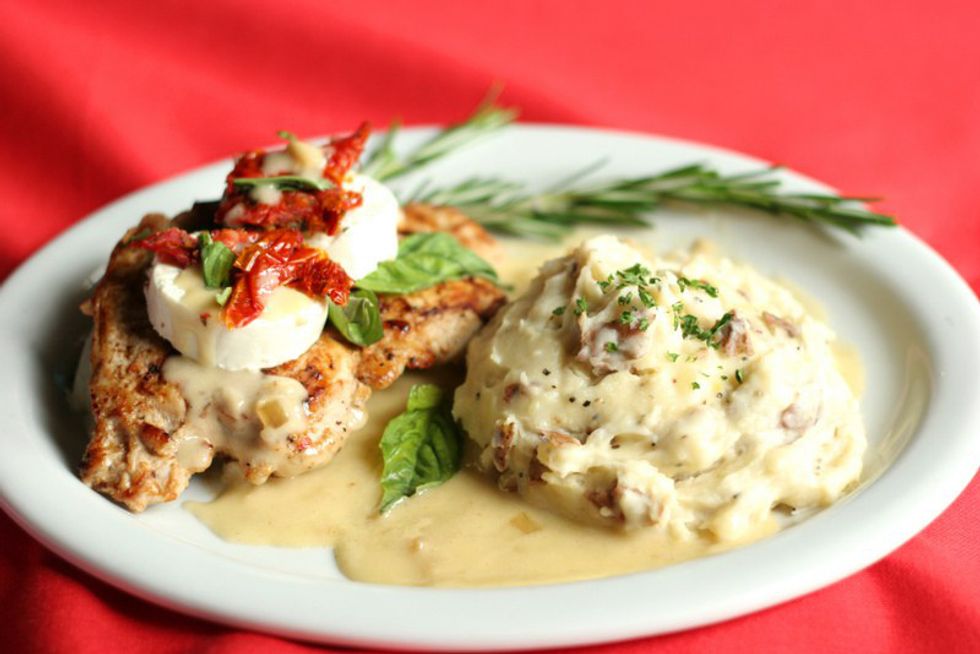 I have never had one meal inside Tam's to be honest. However, my parents bring home leftovers regularly and I always call dibs on them. Personally, I recommend cobb salad because you will never have another cobb salad like it, ever.
2. Los Maguey
[rebelmouse-proxy-image https://media.rbl.ms/image?u=%2Ffiles%2F2016%2F09%2F21%2F6361001307623472761965815873_636100081024803829649444265_los%2520maguey.jpg&ho=https%3A%2F%2Faz616578.vo.msecnd.net&s=96&h=7374d1459b76a6884ae0d785583ecfa6aade64634133bf94c90d9fa92a008a4f&size=980x&c=542133 crop_info="%7B%22image%22%3A%20%22https%3A//media.rbl.ms/image%3Fu%3D%252Ffiles%252F2016%252F09%252F21%252F6361001307623472761965815873_636100081024803829649444265_los%252520maguey.jpg%26ho%3Dhttps%253A%252F%252Faz616578.vo.msecnd.net%26s%3D96%26h%3D7374d1459b76a6884ae0d785583ecfa6aade64634133bf94c90d9fa92a008a4f%26size%3D980x%26c%3D542133%22%7D" expand=1 original_size="1x1"]
There are a ridiculous amount of Mexican restaurants all over Georgia. None like Los Maguey, though. They have all the basics, of course, but they can get pretty creative. Plus, I had the best mango daiquiri there last week. Cheers to that.
3. Australian Bakery Cafe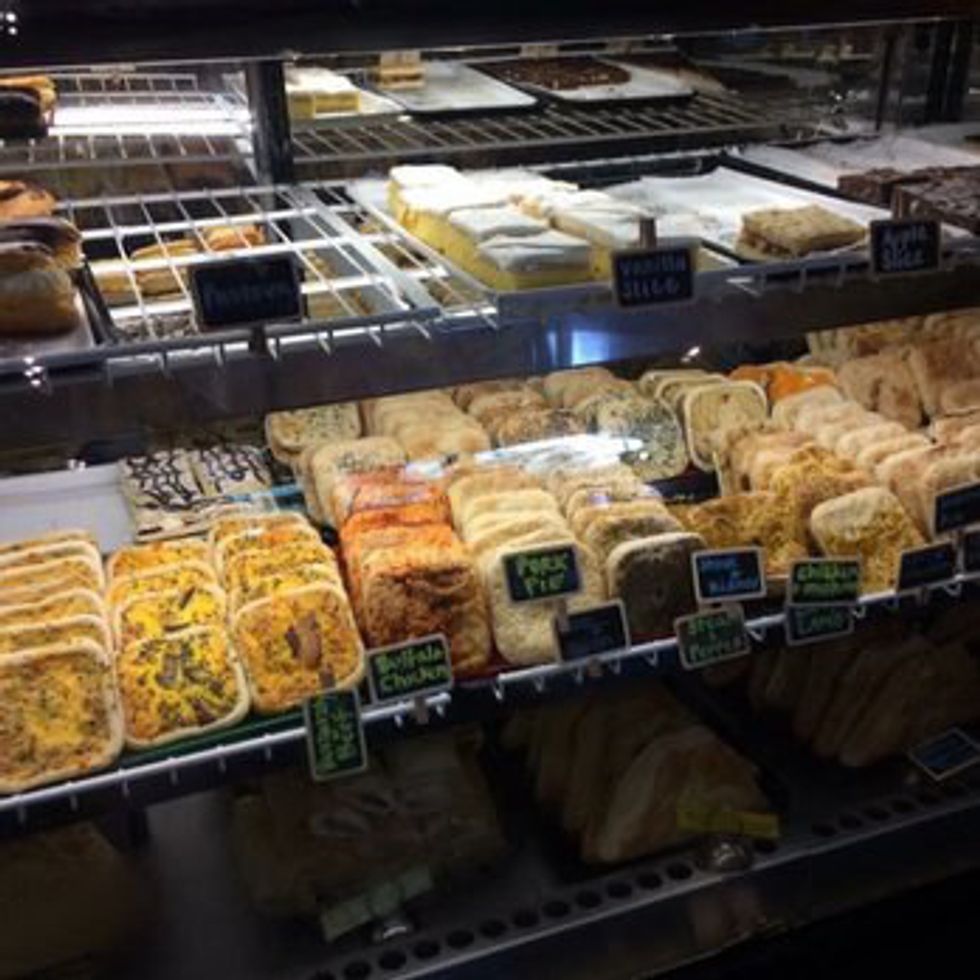 Originally located in Marietta Square, the cafe opened up a second location off of exit 14. You can do no wrong with any of their food. Personally, do yourself a favor and try any dessert they offer after chowing down on a meat pie. Don't know what a meat pie is? Definitely, check it out.
4. Rice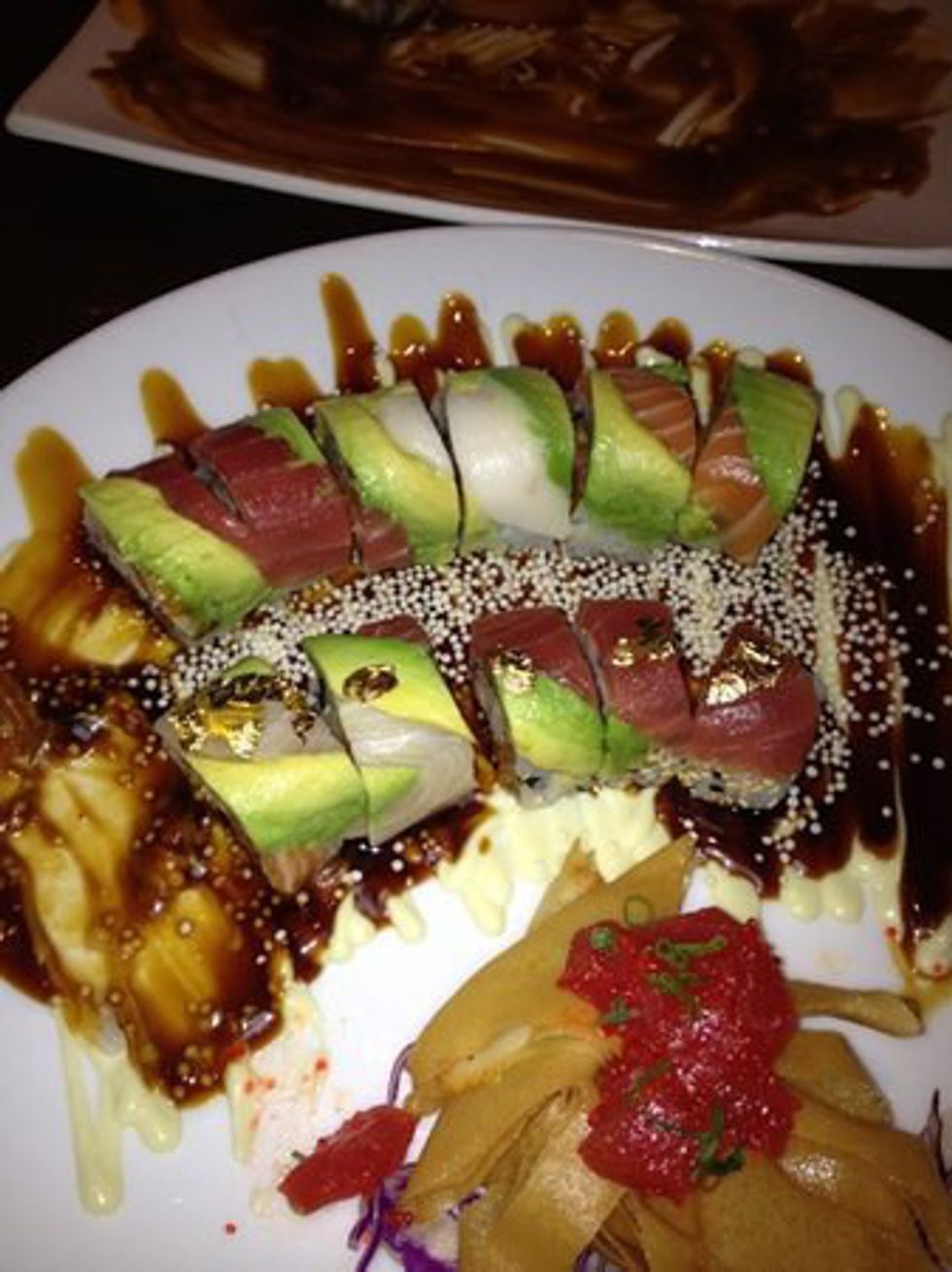 A little bit farther north for most residents but Rice is honestly the best place to get your Chinese fix. Not much to say about it, other than it is just better than most local places. Oh, did I mention they have sushi, too?
5. Cheeky Taqueria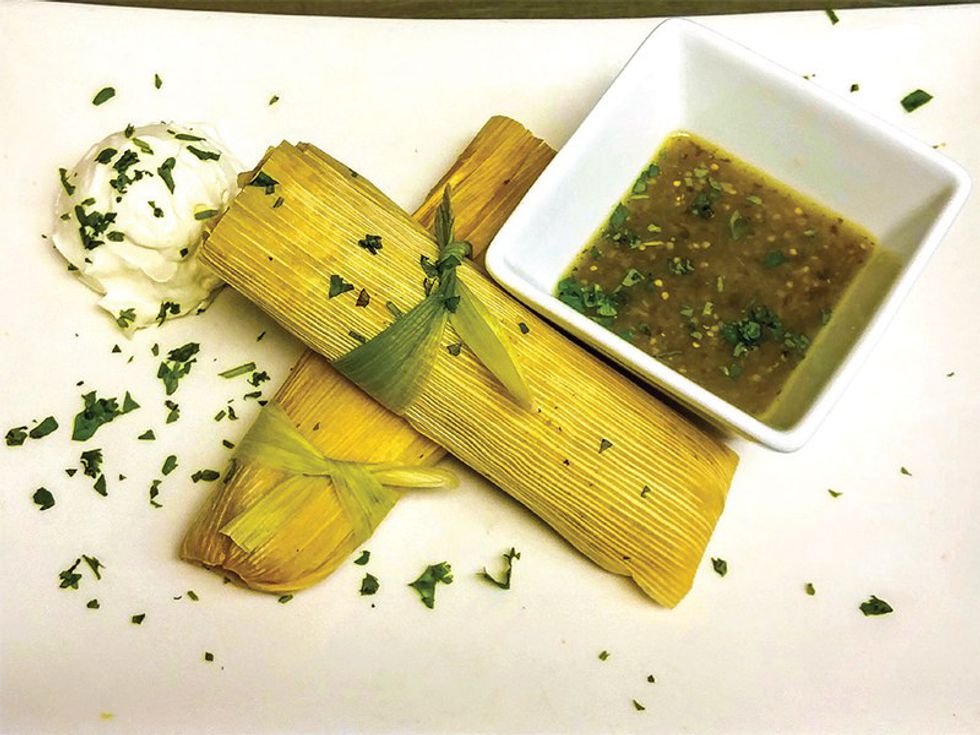 The only good Tex Mex in the area since Taco Mac changed their menu for the 10th time in the last year. But even then, Cheeky's was no joke. They even have a burrito with french fries in it. Like I said, no joke.
6. Ferguson's Meat Market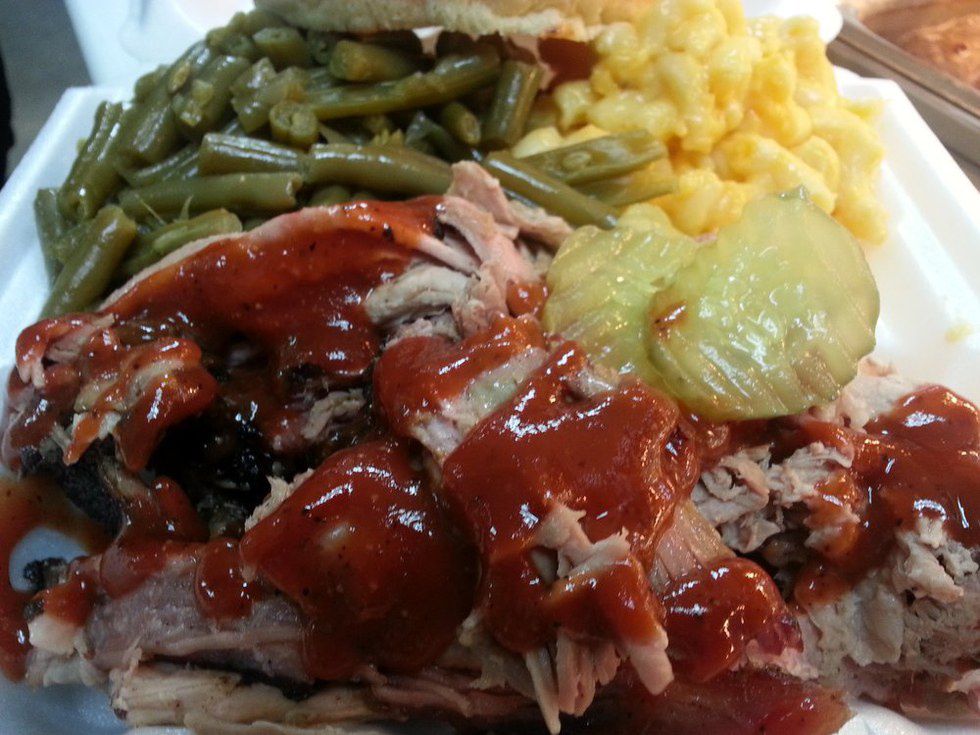 Ferguson's is actually a market of sorts that hand cuts all their own meat, and it's delicious. You can easily walk in and grab a meal to-go, or take a seat on the patio. Either way, southern food done right.
7. Marie's Italian Deli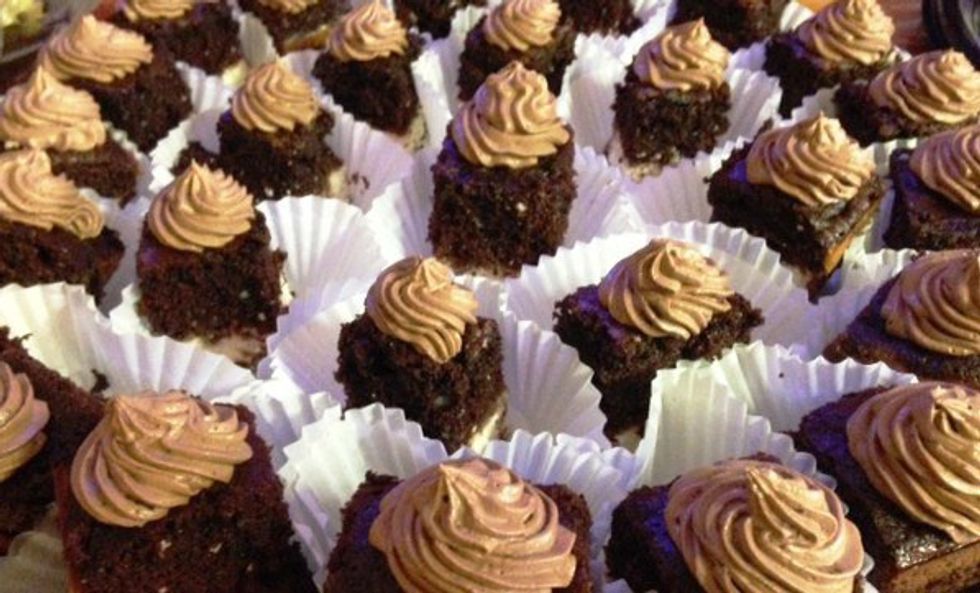 I have never been here but a family friend just told me they have homemade cannolis so I am all in. Who wants to go with? Plus, there meat platter looks heavenly.
8. Baba's Gyro & Kabob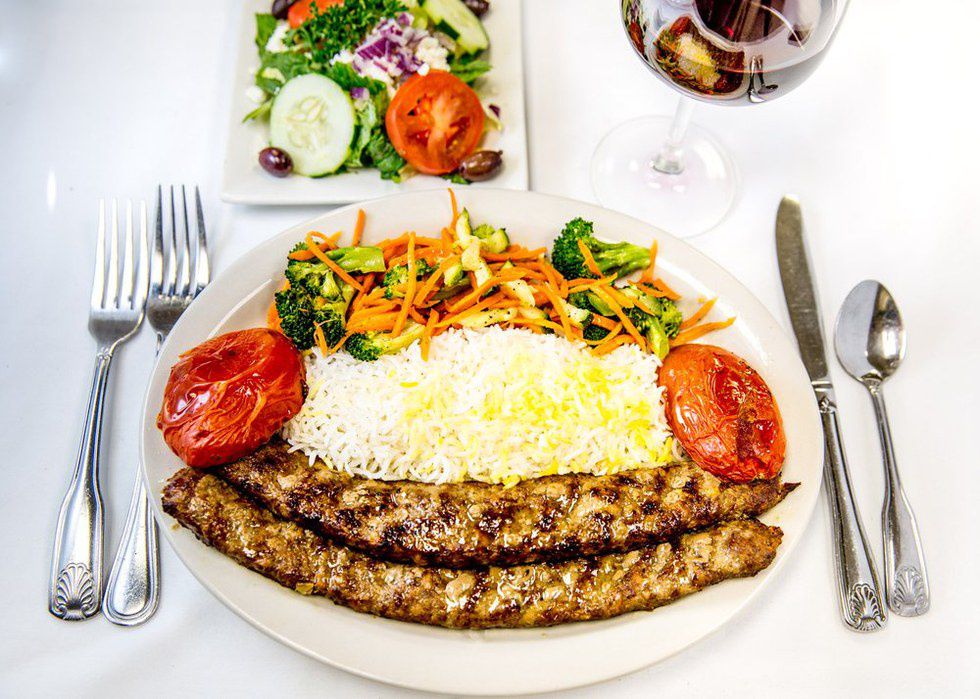 Kabobs and hummus for the win at Baba's! The meal is even smiling at you - what is not to love??
9. Marlow's Tavern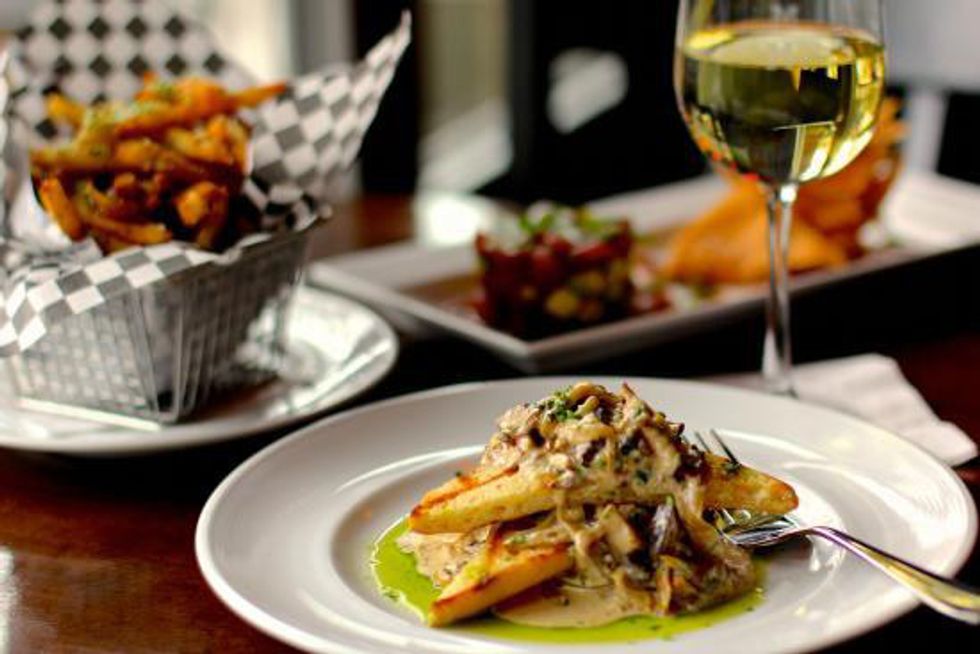 There all over Atlanta at this point, but there is a reason for that. Marlow's is just high-quality food at a very reasonable price. I eat here once a week usually. Don't judge me.
10. Rooster's Cafe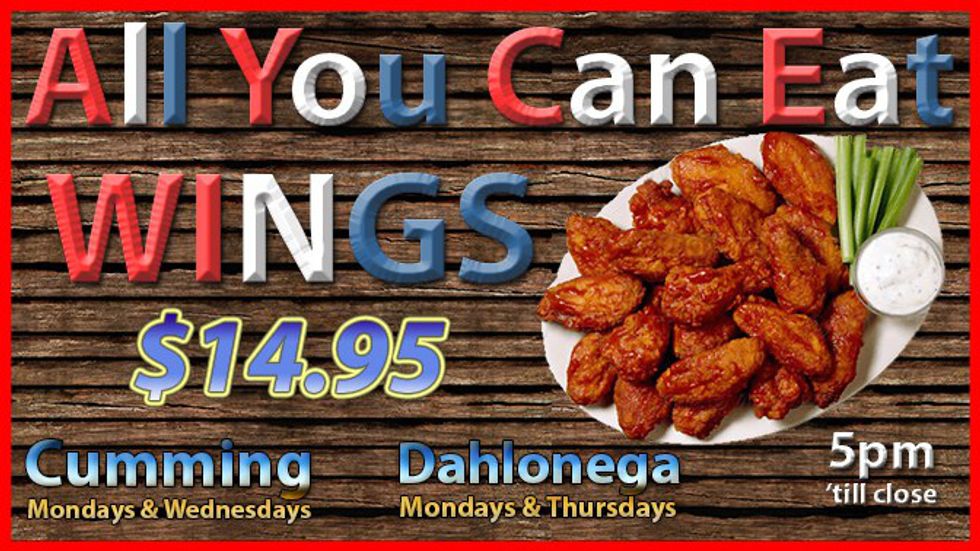 Yummy ass wings, for the win. Nothing else to say. Rooster's also has amazing appetizers - potato wedges, fried pickles, the works. Just wear your fat pants.