There is no denying that I call myself a fan of Panic! At The Disco. I had an amazing time when I saw them in concert for their "Pray For The Wicked Tour." Despite band members coming and going, this band has grown and continues to bring newer audiences. Lead singer Brendon Urie continues to make music and knows how to put on a show. Since Panic! At The Disco has been around for more than a decade, here are my top 10 favorite songs by Panic! At The Disco.
1. "This is Gospel"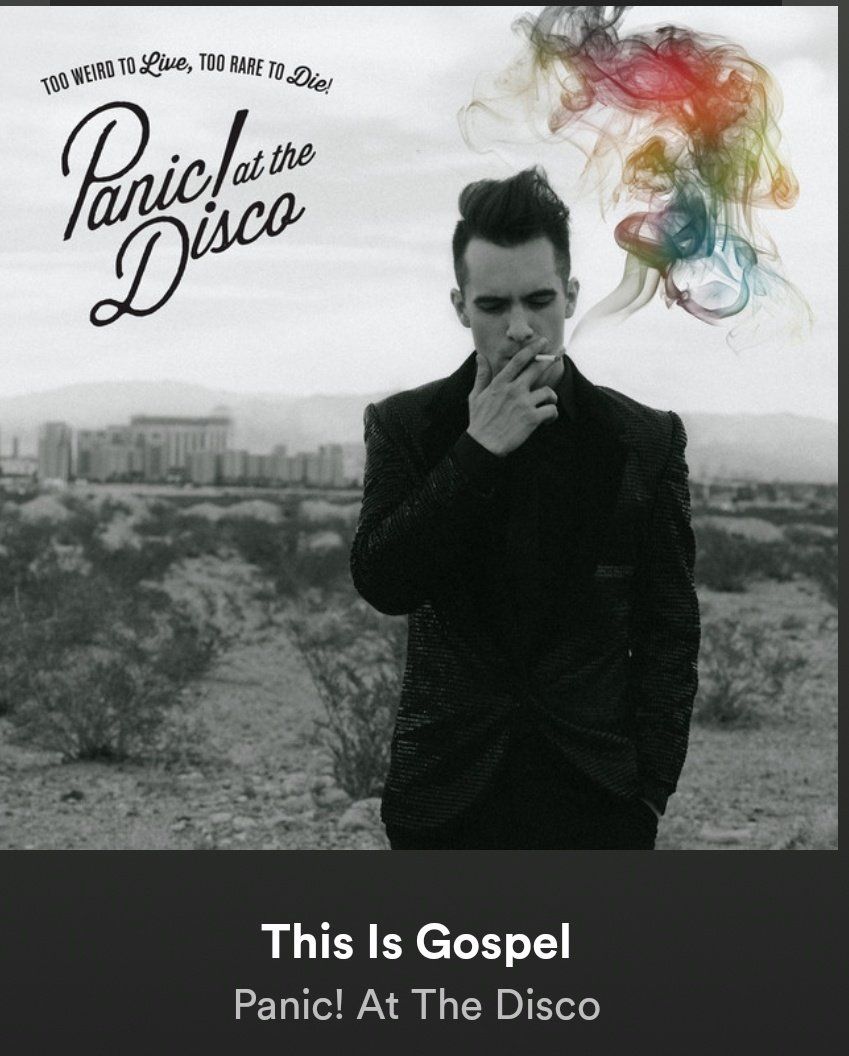 The reason why this song is impactful is through the story behind it. According to an interview with Entertainment Tonight, Brendon Urie stated that Death of a Bachelor was lyrically inspired by his wife Sarah Urie. The music video is also interesting with Brendon being in a hospital bed before undergoing surgery. The video, the music, and the instrumentals all what make this song creative.
2. "Death Of A Bachelor"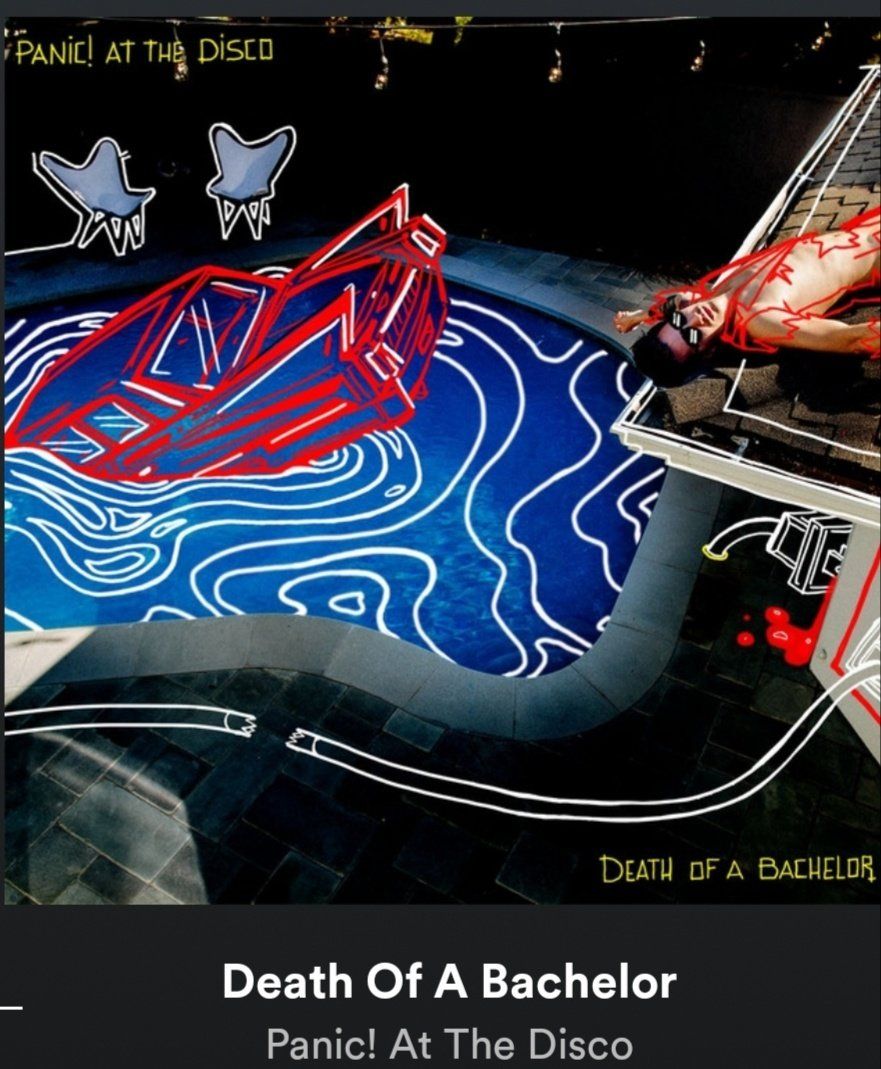 With the music video to this song completely in black and white, this song must be praised. The song is meant as a Sinatra style piece, and Brendon does a good job with making it feel this way. This song also serves as a love song.
3. "High Hopes"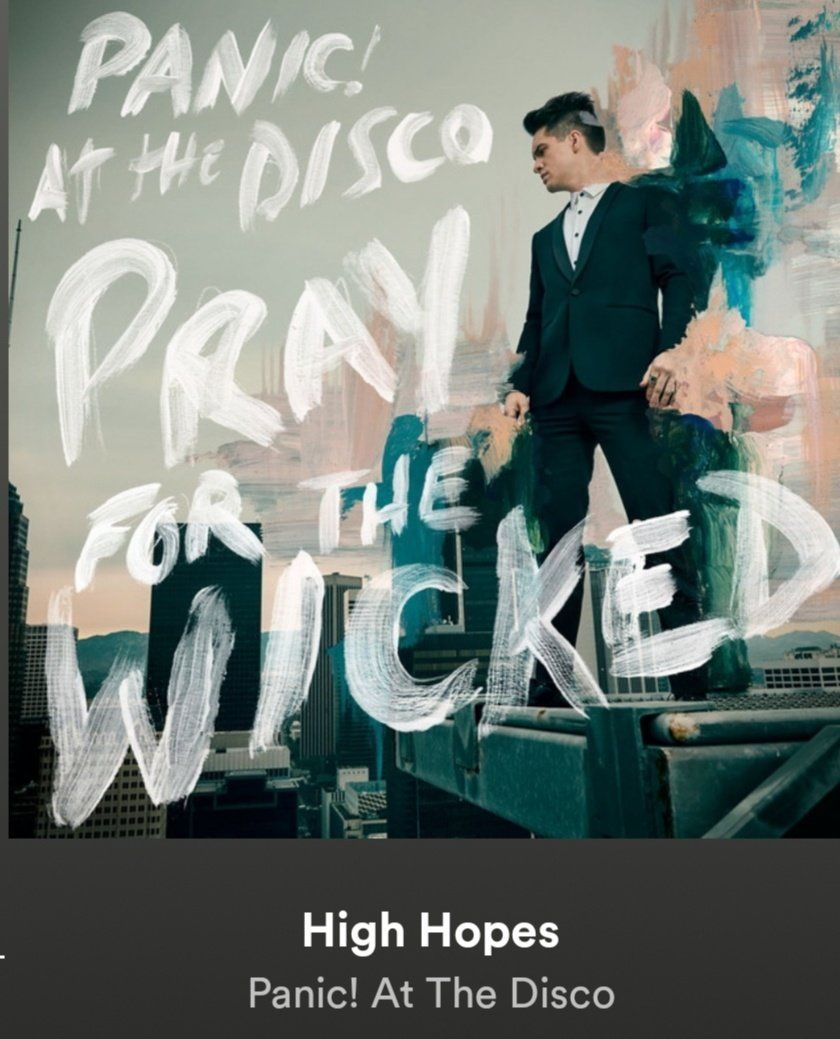 Whenever you are feeling down or upset, just listen to this song and it will get you pumped. This song has a positive message of achieving your dreams and goals. The NFL football league also plays this song during commercials or play recaps which proves how this song has influenced people.
4. "Impossible Year"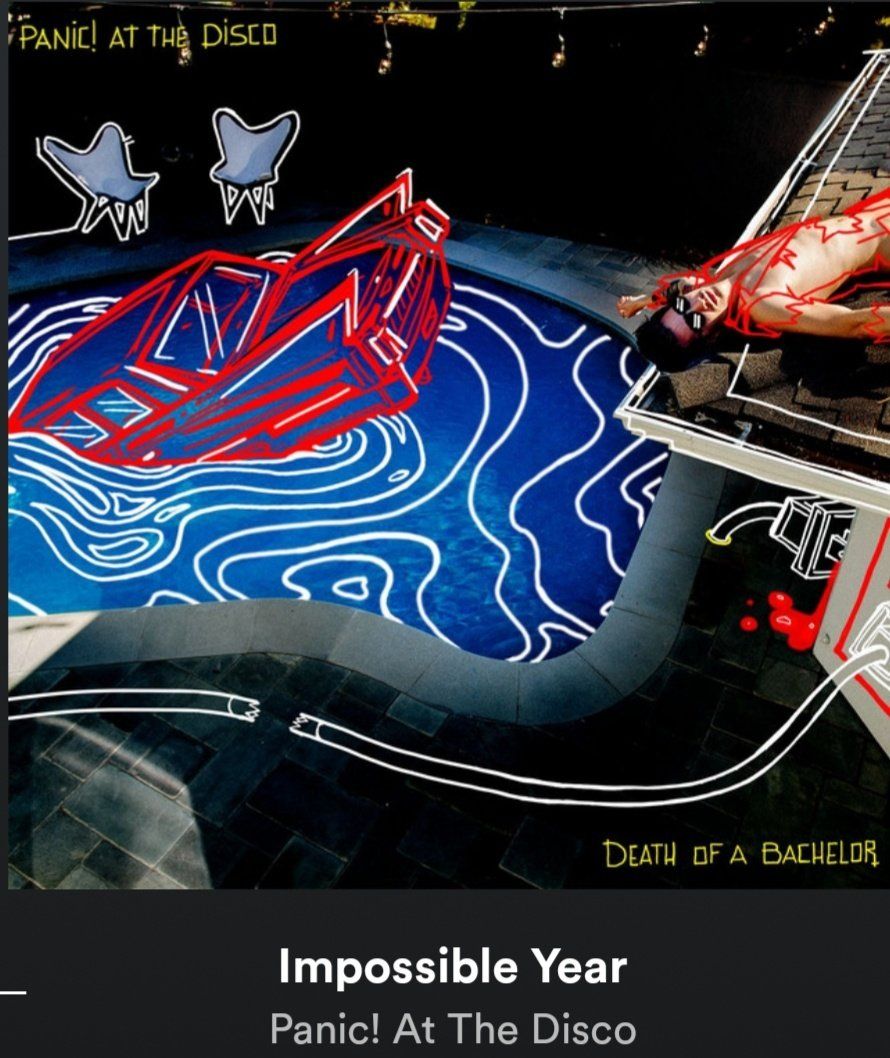 "Impossible Year" is a mellow song that deserves praise for its simplicity. With Brendon singing with the piano accompaniment, this song is a classic. There is an instrumental break consisting of horns that sounds beautiful. It is a relaxing tone that takes a break from all the energy Brendon brings.
5. "Ready to Go"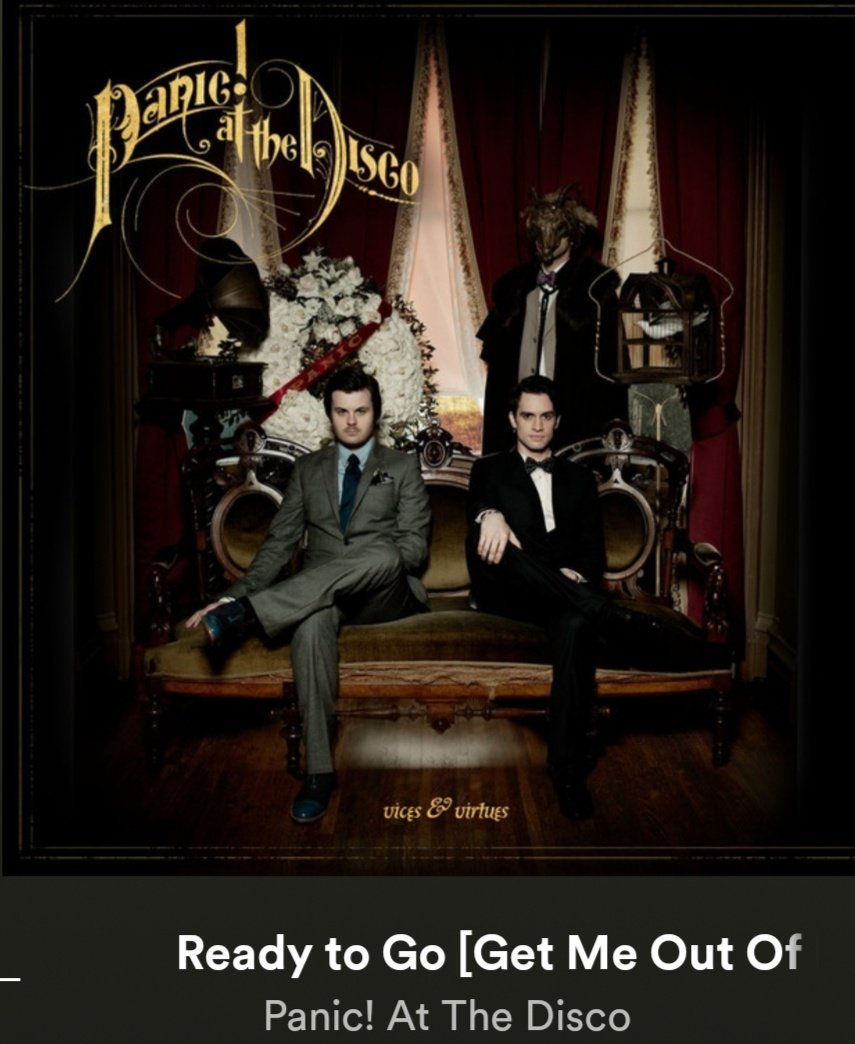 With a hipster style vibe, this tune is catchy. This song was part of the "Vices and Virtues" album that debuted in 2011. With the main chorus stating "I'm Ready to Go", this song is sure to make you be ready to go, and have fun!
6. "Nine In The Afternoon"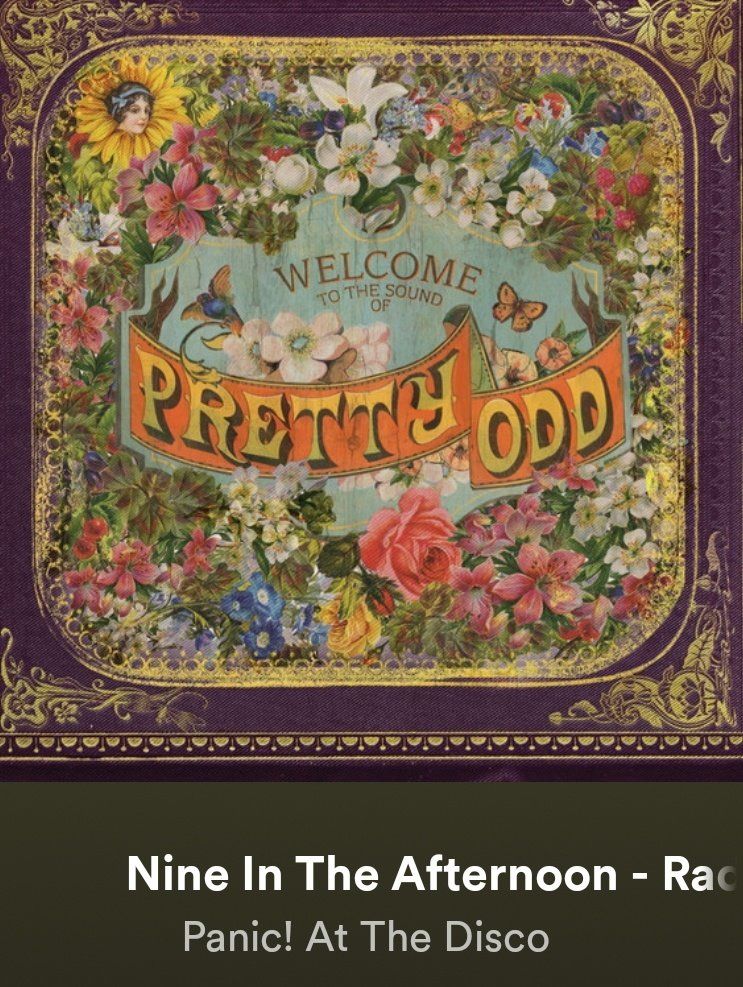 With people marching around the streets, and the goofy outfits people wear in the music video, "Nine In The Afternoon" will make you get on your feet and dance. This song brings joy whenever I hear it. It makes me happy, and definitely gives off good vibes.
7. "But It's Better If You Do"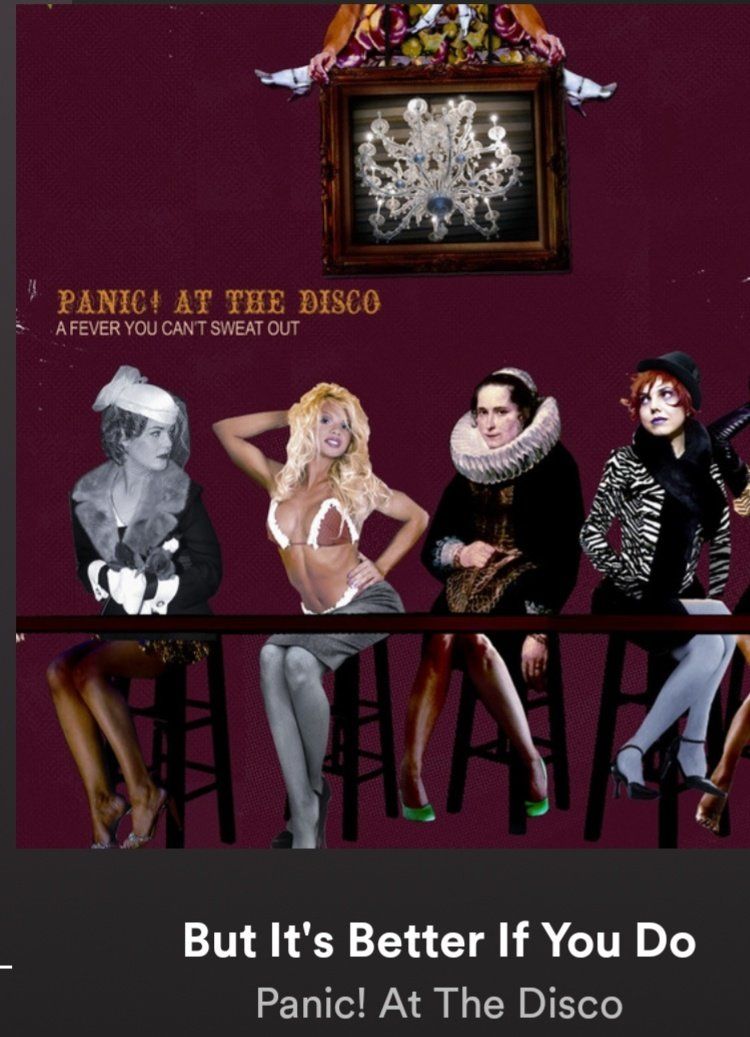 Oh the irony, the music video begins with Brendon's girlfriend arguing with him how he goes out and sings at clubs. Brendon lies when he says he does not go to clubs. Brendon is shown at a club singing with other women who are wearing masks. Brendon then eyes one woman in a mask, they both kiss and Brendon takes off her mask and it is his girlfriend. Policemen enter the club and arrest the girlfriend, and Brendon fights with the police. Brendon and his girlfriend are both taken in the police car and both have a good laugh at it. An interesting video like this deserves to be recognized.
8. "Always"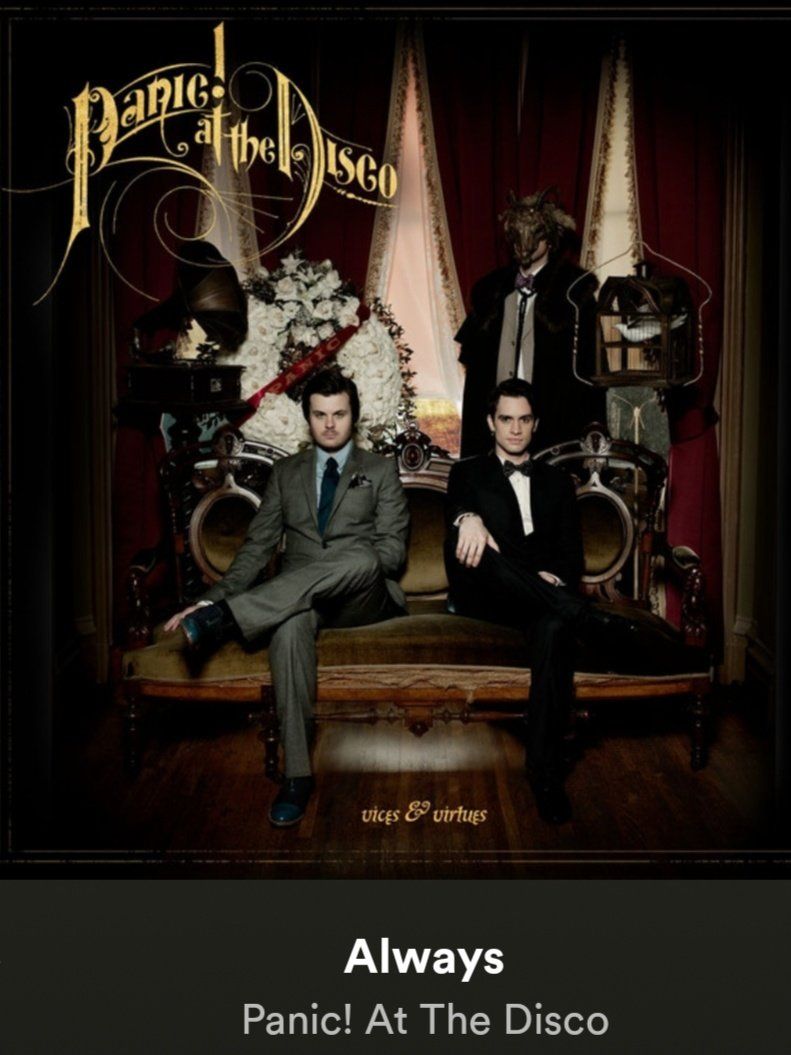 Another mellow tune is Always. Instead of piano accompaniment, a guitar makes up for the beat. This song serves as a love song while Brendon mentions how he is the light that blinks at the end of the road. Due to its simplicity and calming vibe, this song deserves some love.
9. "Hey Look Ma, I Made It"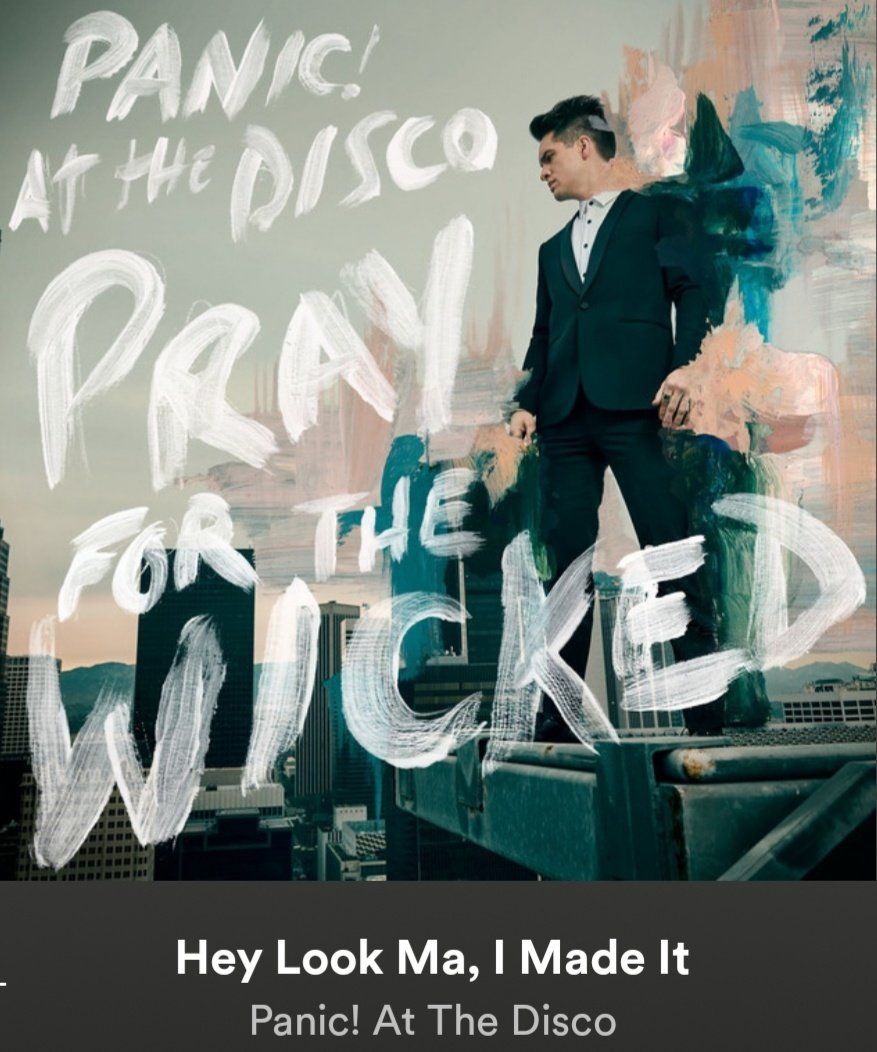 In the music video of Hey Look Ma, I Made It Brendon has a puppet portrayed as himself. The music video documents all the success the puppet or Brendon Urie in theory. The song is also an ear-worm, it is catchy and has a fun beat to dance to.
10. "I Write Sins Not Tragedies"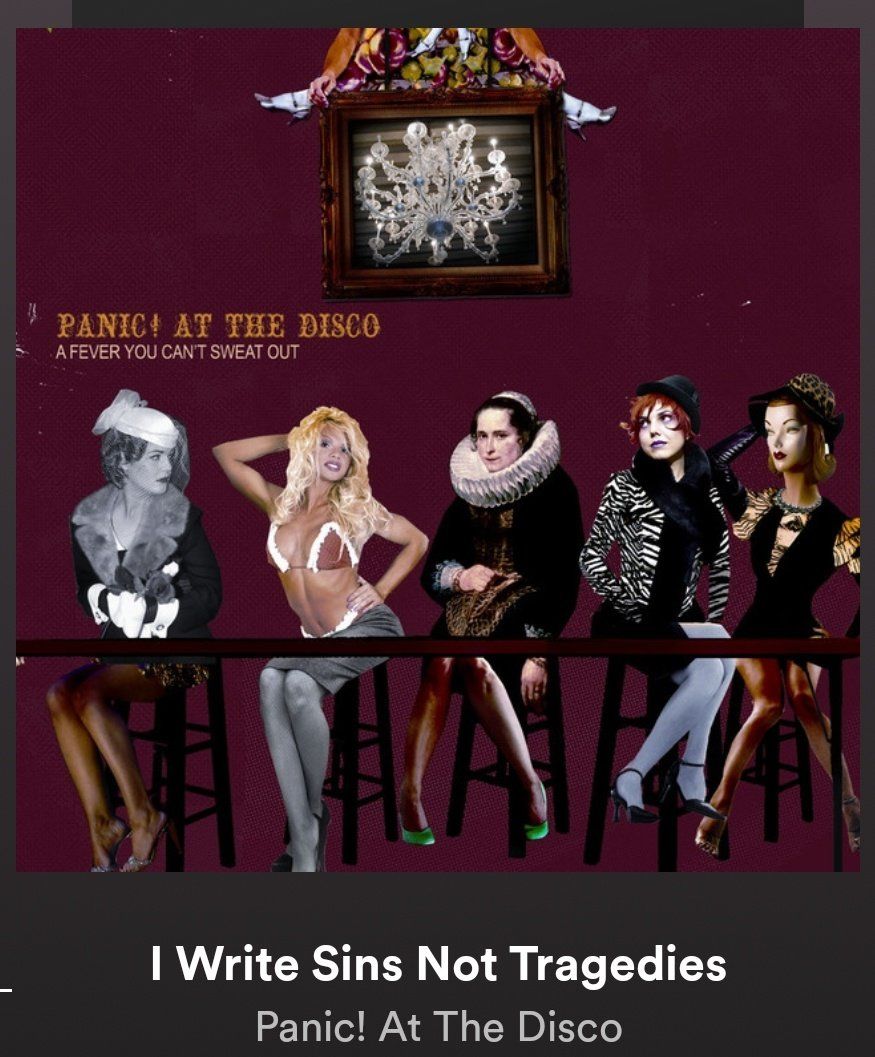 This is the song where Panic! At The Disco grew famous of. This song from the album "A Fever You Can't Sweat Out" in 2006 brought this band to the fans. The music takes place in a church for a wedding and people see Brendon Urie singing his heart out.