Lana Del Rey is an artist like no other. She tries things with music that mainstream artists never would, her lyrics are dark, twisted, hot, and make you want to belt them out at the top of your lungs. No one writes music like her and would you be surprised if her tweets were any different? Hell NO.
Some of her best tweets have since been deleted, but don't worry, they've been archived and ready to be shared again.
1. Kiss kiss 💋

@LanaDelRey
This tweet had me feeling so empowered at age 13.
2. Presidential Vibes

Honestly, Lana should consider a presidential bid.
3. Her. First. Ever. Tweet.
Why didn't I think of this as my first tweet? My first tweet was probably TERRIBLE compared to this.
4. Trashy

I wish I had an inkling of a clue of what song emerged from this.
5. Um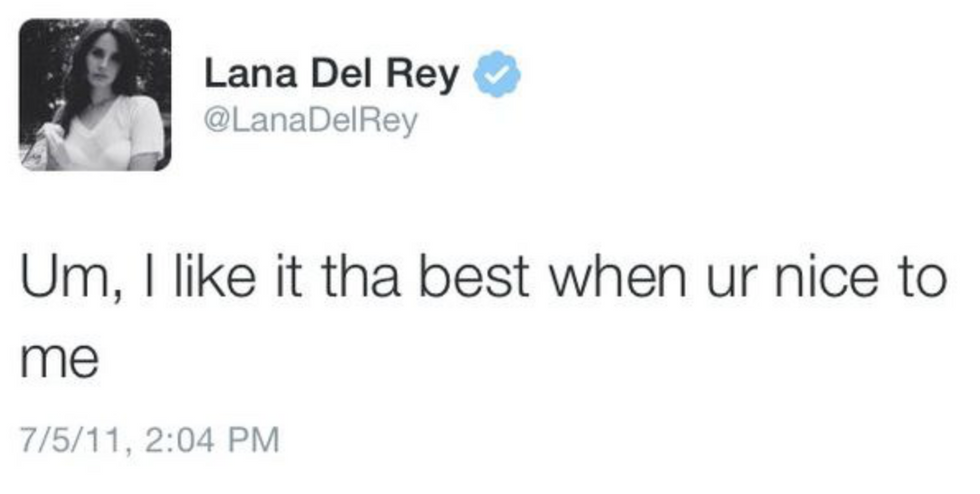 I LOVE when Lana starts off a sentence with "um"
CC: National Anthem
6. Watch your mouth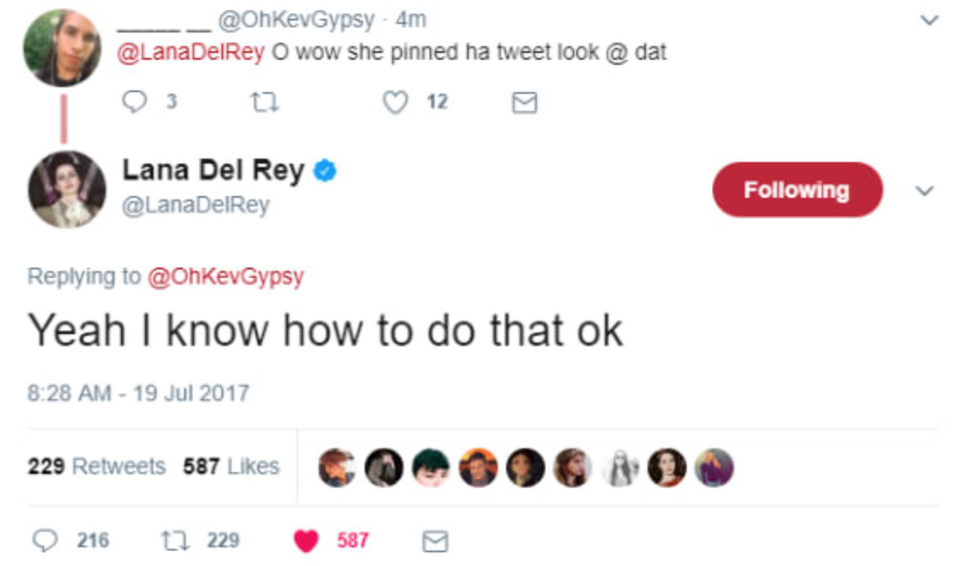 Sass. Qween.
7. And people say she isn't spiritual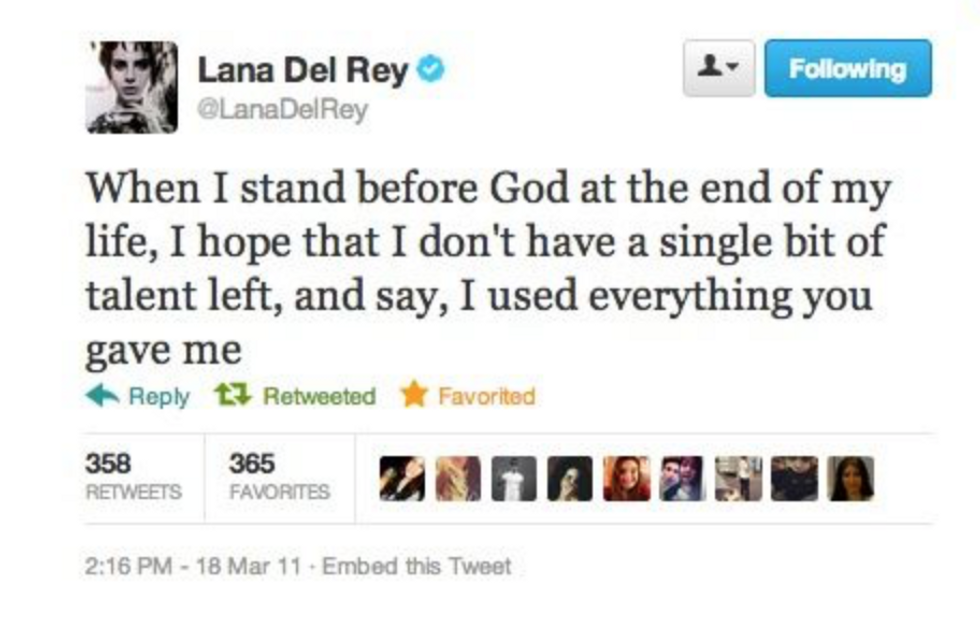 8. And that's the tea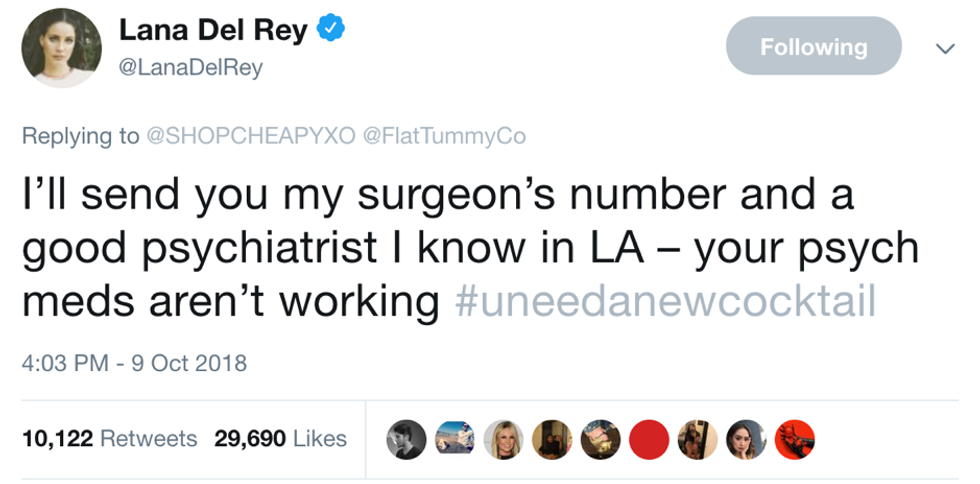 9. Proverbs 13:8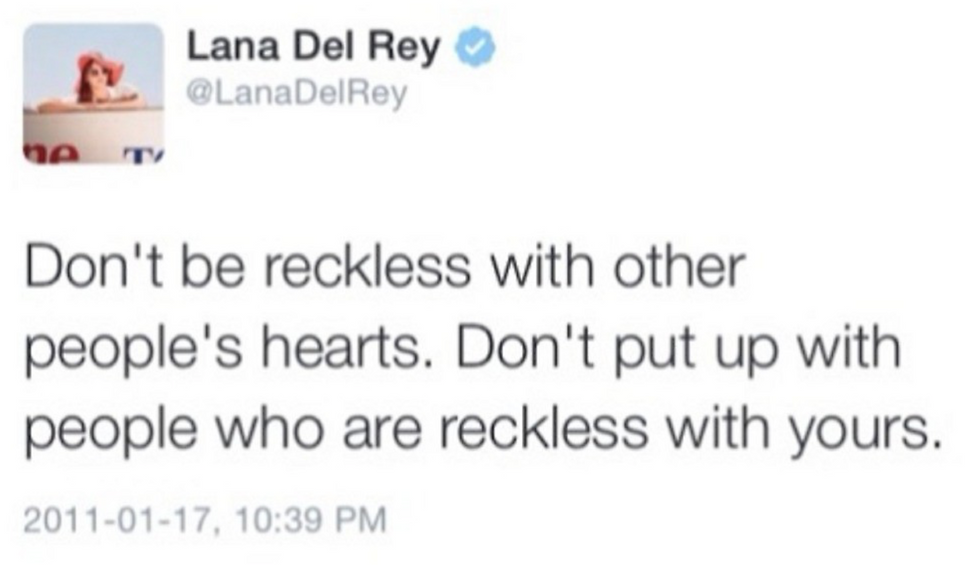 10. When your Tinder match can't keep up the convo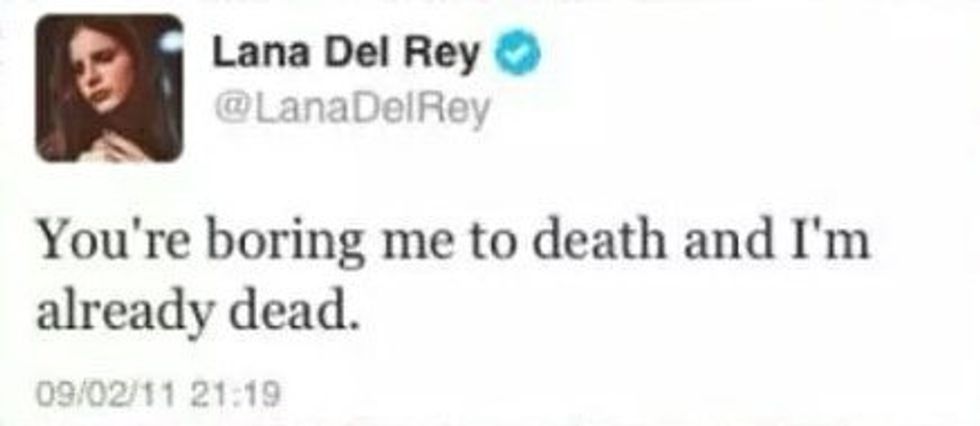 11. We love a woke QUEEN
I know that we're living in a New Age with new nuclear abilities. I hope each country can find a way to communicate before things escalate

— Lana Del Rey (@Lana Del Rey)1504634983.0
Most of her best tweets from 2009-2012 are gone forever, but her music will last for generations. Soak up her lyrics and give her a follow on Twitter, you won't regret it.