In today's modern game scoring has never been harder. There are many reasons why that is, however, I have concluded that one of the main reasons why scoring has become an increasingly difficult task for outfield players, is due to the fact that they are facing one of the most talented generations of shot-stoppers ever. Because there are so many great keepers in the world, I felt the need to recognize some of the world's best, so here are my top 10 goalkeepers:
10. Keylor Navas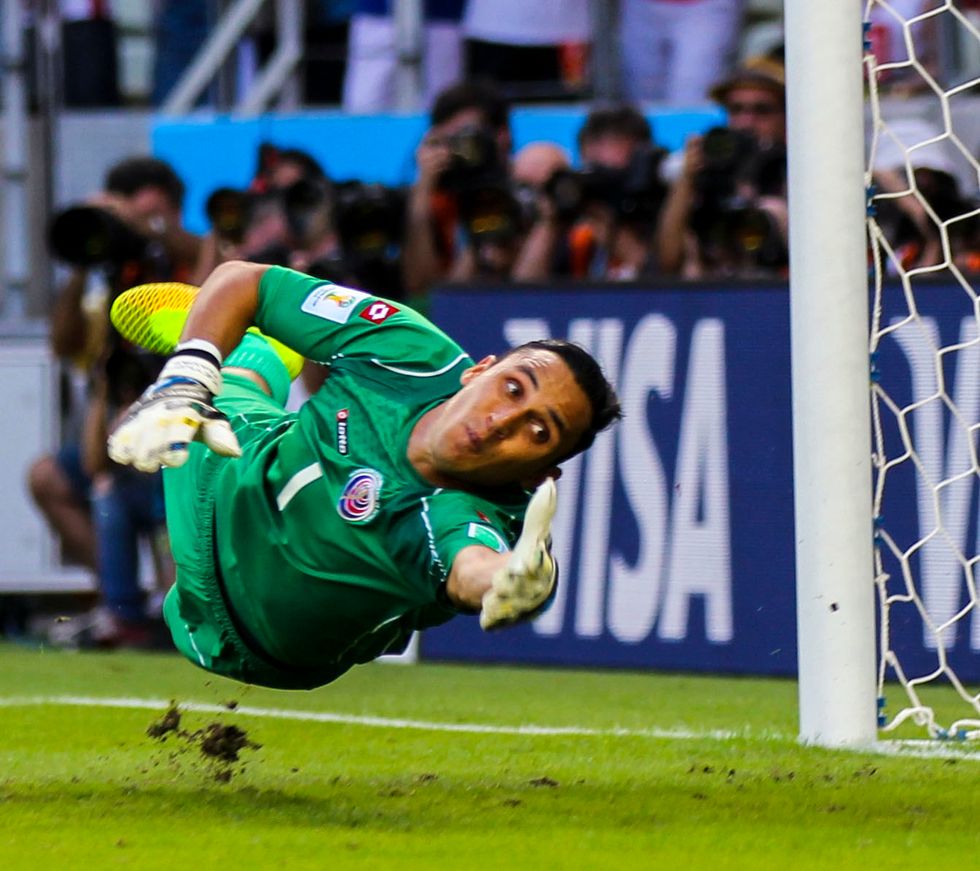 Keylor Navas, the pride of all Costa-Ricans and Latin-Americans is the first keeper to appear in this list, earning the 10th spot. Navas is a great all-around keeper, he possesses some of the best reflexes out of all the keepers in this list and he can be a starter in just about any club in the world. The current keeper for "Los Merengues" or "Los Blancos" has become a Costa Rican national hero and an established star-player at Real Madrid. Aside from winning numerous trophies at the club level with Real Madrid and his former club Deportivo Saprissa, he has won also many individual awards. Among the most notable, he has earned The best La Liga keeper in 2014, the CONCACAF player of the year three times in 2014, 2016 and 2017; UEFA's keeper of the year in 2018 and he has accumulated four total nominations to FIFPro XI (2015, 2016, 2017 & 2018). Navas, ever since the 2014 World Cup in Brazil, in which he led the Costa-Rican side all the way to the quarter-finals, has certainly been one of the most consistent and talented goalkeepers of this generation, rightfully earning a spot in this list.
9. Ederson Moraes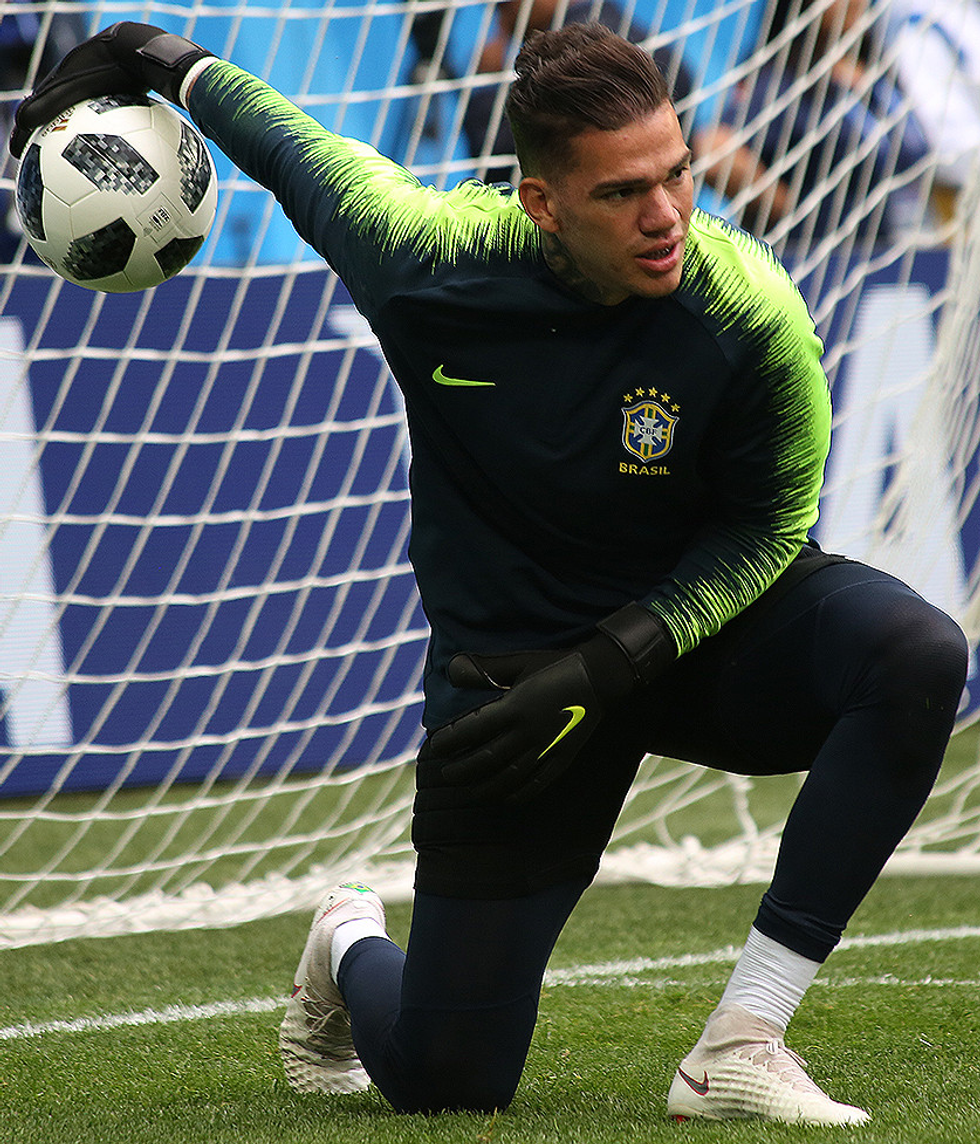 The Brazilian wonder-boy keeper Ederson has been phenomenal ever since he joined his current Premier League Champion-side Manchester City. Even though many "City" stars like De Bruyne, Aguero, Silva, Bernardo, and Sane have gotten most of the credit for Man City's recent success, Ederson deserves just as much credit as any of them. Ederson played a pivotal role in completing Man City's nearly perfect run last season. Since his first appearance in the Premier League last season, Ederson has accumulated an astounding 22 clean sheets in only 45 appearances. He has won 37 of those 45 appearances and only lost 2. That without a doubt is an impressive mark for any goalkeeper, especially a youngster like himself. Even though he has often been overlooked by fans, mainly due to his lack of minutes in the national stage, he has been in great form lately and has been essential for all of his club teams ever since his debut in 2012. His extensive trophy cabinet for his short relatively short career corroborates the fact that he is one of the best in the business.
8. Manuel Neuer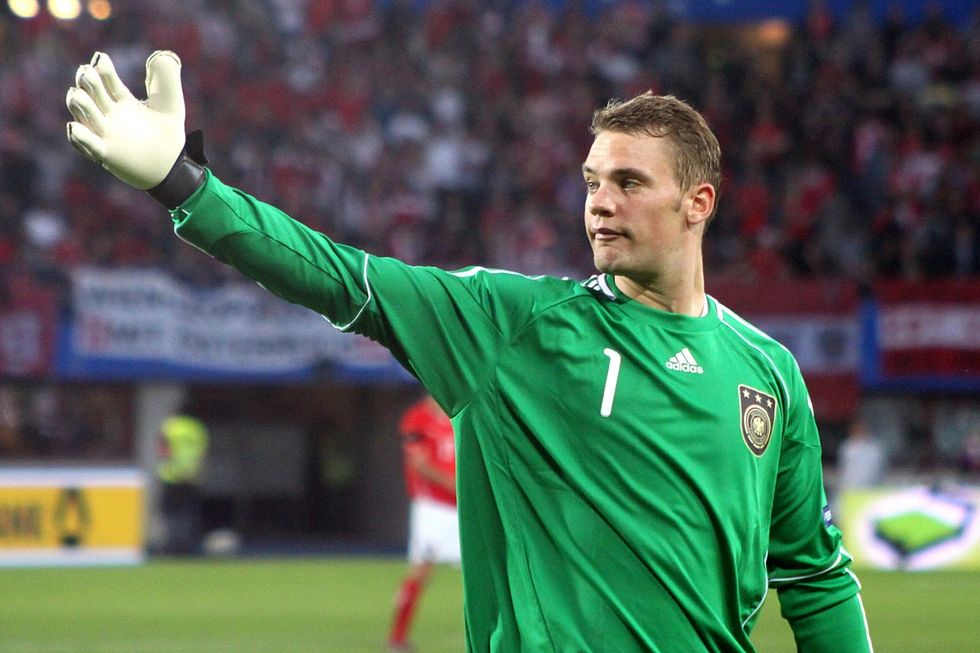 When in form, he can be the best keeper in the world, there is no doubt about it. Nonetheless, Neuer has been struggling to make any performances over the past 2 seasons due to injuries, thus lowering his spot on this list. Despite his lack of play time, not including him on this list would be a sin, which is why I have chosen him as my number 8 spot. There is really no need for an introduction or for a listing of all of Neuer's awards, but in case you didn't know anything about him, here are some of his most important achievements. Neuer has won six Bundesliga trophies, four DFB Cups, four DFL Super Cups, one European Super Cup, one Club-World Cup, one Champions League, one FIFA World Cup, four FIFPro World XI selections (2013- 2016), three UEFA's team of the year selections (2013-2015), the 2014 World Cup Golden Glove, and the Bronze Ball for finishing third in the 2014 edition of the Ballon D'or. If you didn't feel like reading all those numbers, I completely understand, all you need to know is that he is absolutely amazing. Those numbers speak for themselves pretty well and I have no doubt that he will go on to be recognized as one of the best to ever play the game.
7. Alisson Becker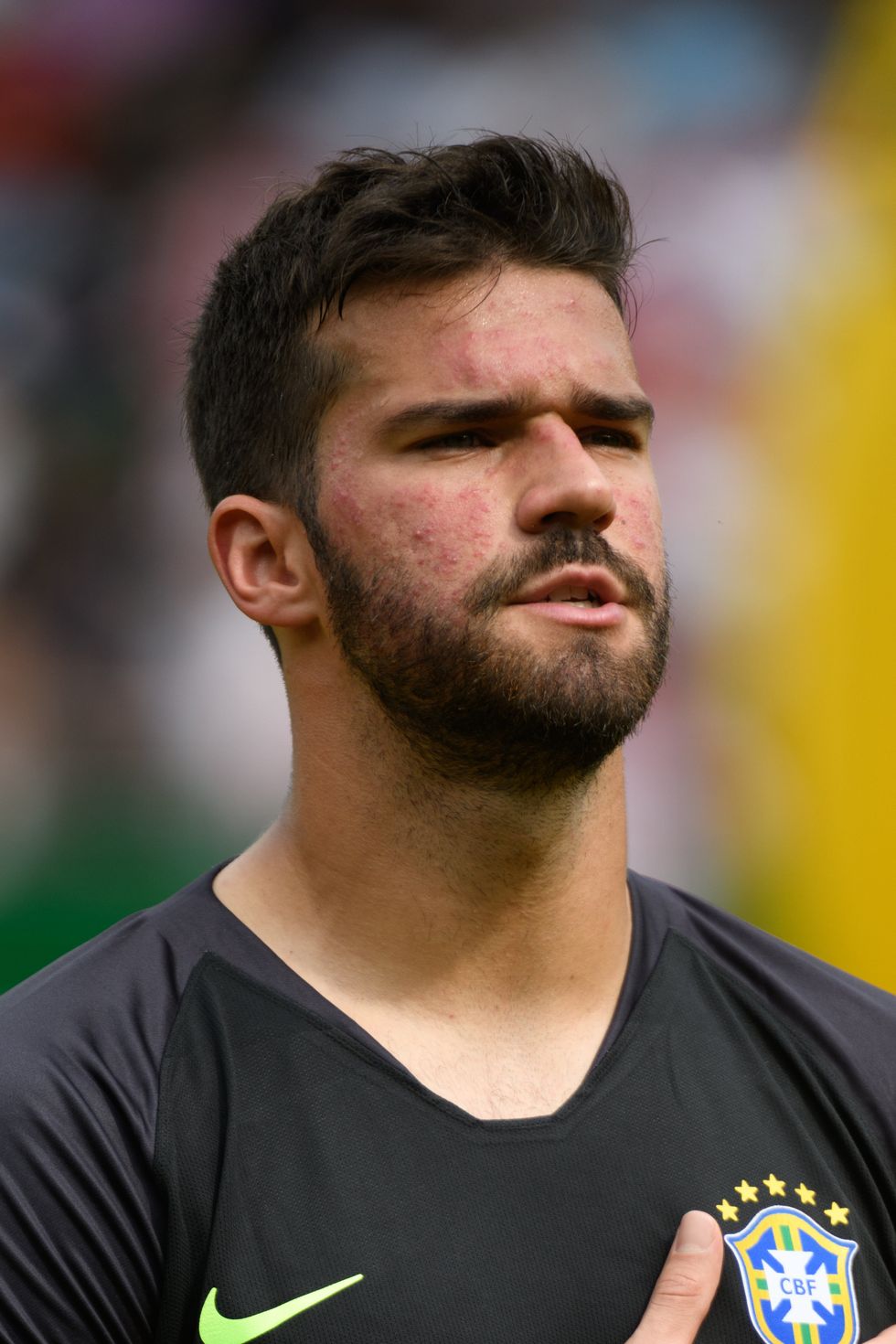 Alisson, is the second Brazilian to make this list, and he lands two spots above his fellow national teammate Ederson. After his breakout season in 2015/2016 with S.C. International, in which he won the Primeira Liga keeper of the year award, Becker was bought by A.S. Roma ("Roma") and rapidly became a regular for the "giallorossi". During the 2016/2017 campaign, he acquired national attention for being incredibly proficient in 1 on 1 situations with opposing attacking players. By the beginning of the 2017/2018 season he became an indisputable starter for Roma and quickly established himself as one of Europe's top keepers. During the 2017/2018 campaign, Roma finished 3rd in Serie "A" (behind Juventus and Napoli) and he helped them reach their first ever Champions League semi-final after overcoming a 4-1 deficit against Barcelona. He may not have won as much silverware as other keepers in this list but his effectiveness, flare and acrobatic style of play certainly have turned many heads, especially that of Liverpool's manager Jurgen Klopp, who decided to add him to his team sheet at the end of last season. On top of that, Alisson managed to start over Ederson for Brazil in the 2018 World Cup and his 2017/2018 season performance gave spark to one of Italy's most heated debates, being whether he should have won the 2018 Serie "A" keeper of the year or not.
6. Samir Handanovic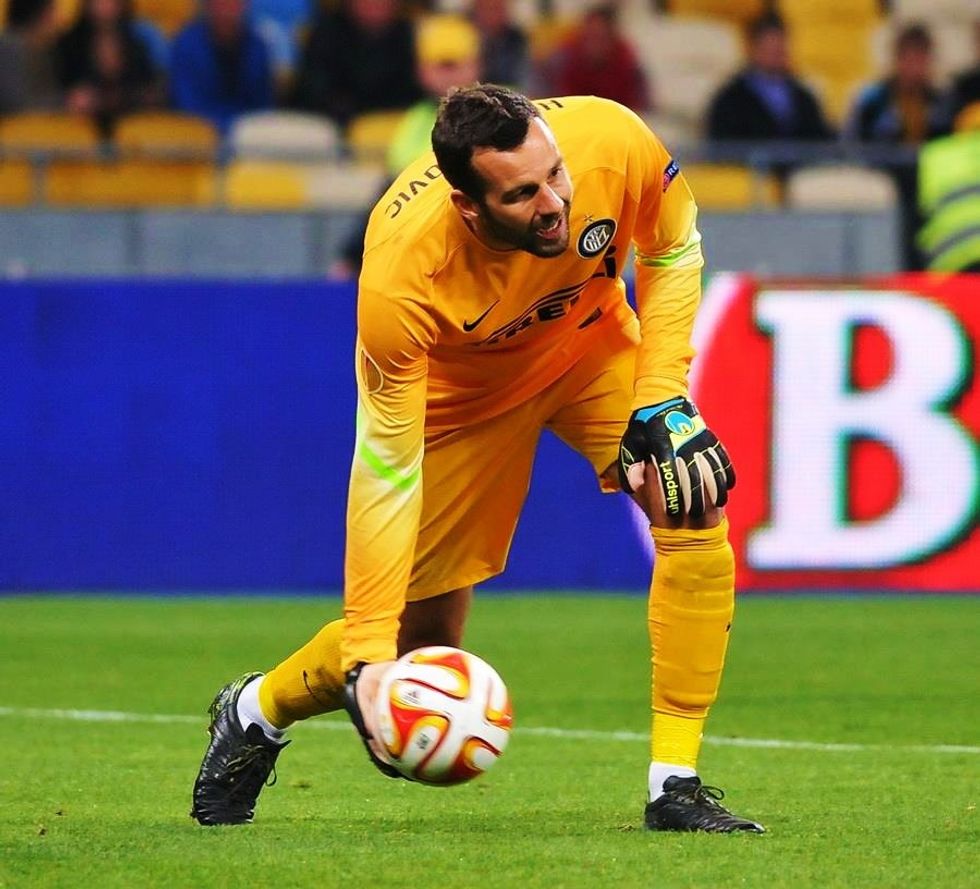 Barely missing out in the top 5, here we have Samir Handanovic. Handanovic is quite possibly the most underrated goalkeeper in this whole list. This is mainly due to the fact he has spent most of his professional career playing for rather small clubs. The Slovenian icon didn't really establish himself until 2007 when he became a starter for his former club Udinese. In Udinese, he enjoyed great but winning-less years. It was not until 2011 when he finally won something; it was not something that Udinese won too... That year he won the Serie "A" keeper of the year award, beating the likes of Julio Cesar and Gigi Buffon. Later that year, his incredible performances earned him a move to Inter where he would later go on and win the Serie "A" keeper of the year award once more in 2013. Ever since his move to Inter, he finally acquired his more than deserved recognition for his shot-stopping heroics. He even acquired the nickname of "Batman" among fans due to his acrobatic style when goalkeeping. Handanovic has been consistently amazing for both Inter and his national team, sadly he has not won any silverware, which might explain why he does not get as much praise as other keepers.
5. Gianluigi Buffon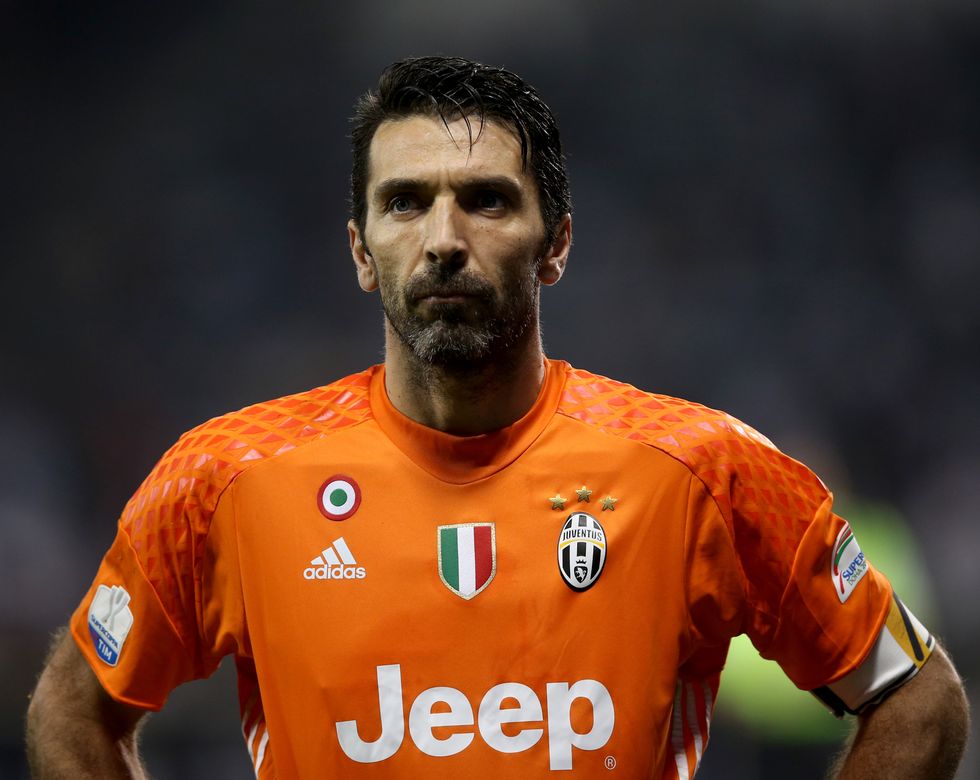 "Gigi" Buffon is arguably the best keeper to EVER play the game. He has been in outstanding form ever since he made his debut with Parma back in 1995. Even today, the longtime "bianco-neri", at his 40 years of age, has achieved to play at top flight at a remarkable level, which by itself speaks greatly of him. His longevity and consistency are just couple factors of why I have decided to include him on this list; and despite not being the flashiest goalkeeper out there, year to year, he has managed to silence his critics by accumulating mind-blowing amounts of saves and clean sheets. Just in recent years "Gigi" has managed to win 7 Serie "A" championships (2012-2017), 4 Italian Cups (2014-2017), 3 Italian Super Cups (2012, 2013, 2015), 1 French Super Cup (2018), 5 Serie "A" keeper of the year selections (2012, 2014-2017), 1 UEFA team of the year selection in 2017, and 1 FIFPro XI selection in 2017 as well. There is no question that even today "Gigi" can still be one of the most reliable men to have in between your team's three sticks.
4.Thibaut Courtois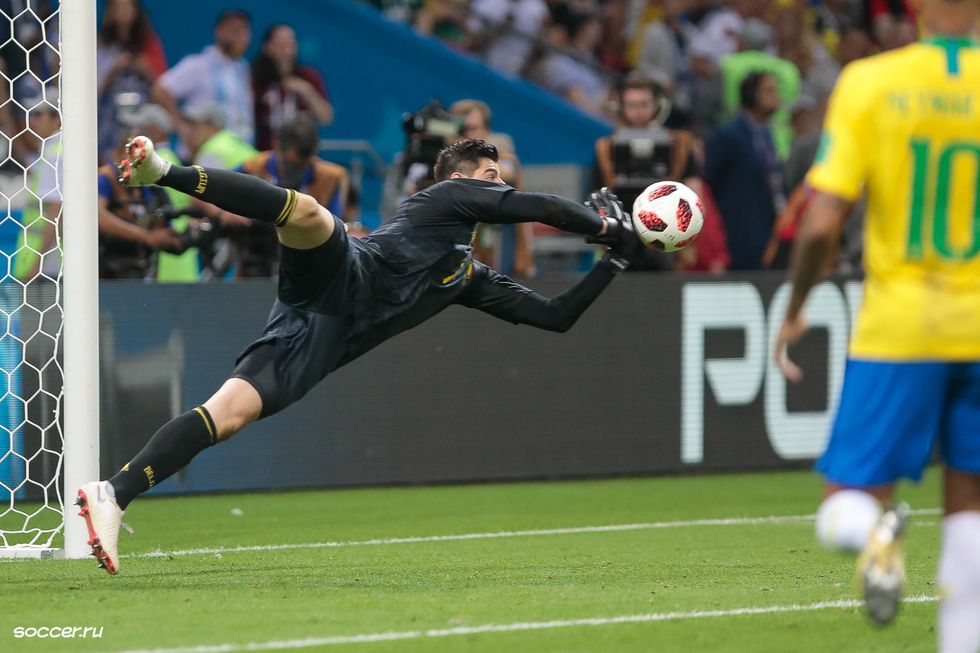 The former Atletico and Chelsea keeper, is the tallest goalkeeper in this list standing at 6 feet, 6 inches (1.99 mts). Out of all the keepers in this list, Courtois is probably the best long-shot stopper and it is not only because of his height but due to his cat-like reflexes and excellent positioning. Since his move to Atleti (Atletico Madrid), the house of the "colchoneros", Courtois has been getting constant spotlight. Within his first two seasons in Spain, he became one of the best goalies in La Liga and a clear starter for the Belgian national team. Following his incredible 2013/2014 campaign with Atleti, he became Chelsea's number 1 transfer target and consequently moved to Stamford Bridge. At Chelsea, he became even more renowned and won even more trophies including two Premier Leagues in 2016 and 2017, one League Cup in 2015 and one FA Cup in 2018. Aside from these team accolades, he has won several individual awards as well, like the Zamora Trophy in 2013 and 2014, a UEFA team of the year selection in 2014, two FIFPro XI selections in 2014 and 2018, one Premier League Golden Glove in 2017, one FIFA World Cup Golden Glove in 2018, and The FIFA Best Goalkeeper Award in 2018. After having a terrific World Cup, he has found a new home at the Santiago Bernabeu, where he will probably add more trophies to his already pretty extensive trophy cabinet. The only reason that keeps me away from putting him even higher in this list is the fact that he has had some history regarding inconsistency. This is mainly evidenced by his relatively underperforming seasons in 2015 and 2016.
Honorable Mentions
Now, before naming my top 3 I would like to recognize some great keepers that did not make the cut. Here are some honorable mentions: Jordan Pickford, Hugo Lloris, Kasper Schmeichel, Mattia Perin, Sergio Asenjo and Stephane Ruffier.
NOTE: Any of the following three keepers could take the number 1 spot. All 3 of them are incredibly talented and they have been in outstanding form recently. At the end of the day all, it is a matter of opinion, and this is mine. Here are my top 3 keepers in the world:
3. Jan Oblak
Jan Oblak is yet another massively underrated player in this list, just like his former national teammate Samir Handanovic. Atletico Madrid's current shot-stopper has been terrific even before joining them in 2014. A couple of months before he left for Atleti, Oblak won Portugal's Primeira Liga and Cup. Since joining Atleti, he has won one Spanish Super Cup in 2014, one Europa League in 2018 and one UEFA Super Cup in 2018 as well. Even though Atleti has not won a lot of trophies (mainly due to the fact that they have to compete with the Spanish giants Barcelona and Real Madrid), Oblak has managed to win three times in a row (2016-2018) the Zamora trophy, which is awarded to the goalkeeper who has been scored on the least in a single La Liga season. In fact, since his 2013/2014 season at Benfica (at club level) he has allowed a total of 115 goals in 200 games, which is stupendous. Additionally, according to Bleacher Report, as of October 2nd, 2018, since joining La Liga, Jan Oblak had 72 clean sheets while only having conceded 71 goals; which is absolutely unheard of. His shot-stopping ability and statistical efficiency definitely make up for his relatively small trophy cabinet. Thus, Oblak firmly deserves the 3rd spot on this countdown, and with some more trophies, he could easily move up the list.
2. Marc Andre Ter Stegen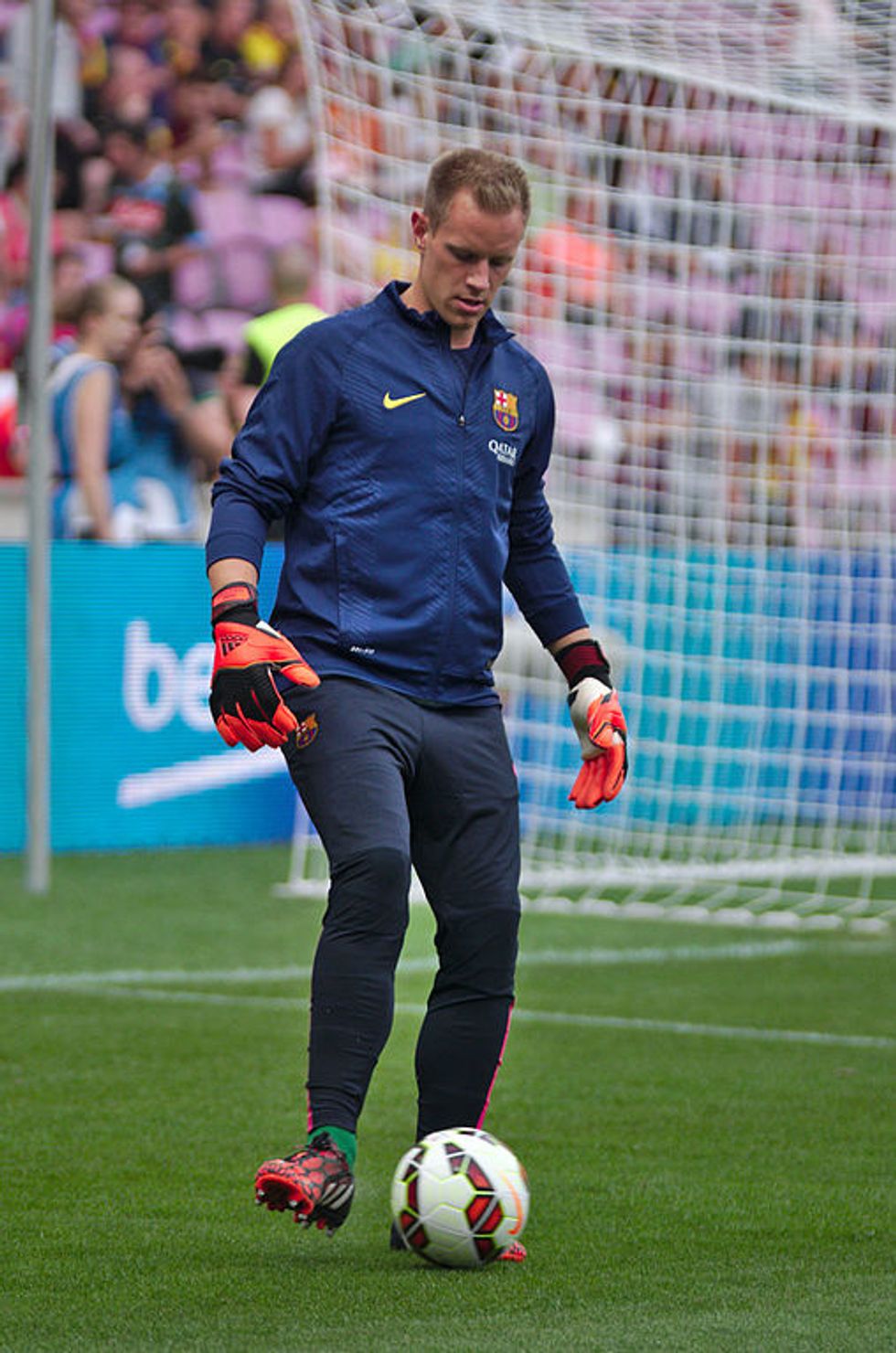 Ter Stegen is one of the shortest keepers on this list standing at 6 feet 2 inches (1.87 mts). This slight disadvantage has not taken anything away from him. Apart from being the most athletically gifted keeper on this list, he probably has the best reflexes and the best 1 on 1 shot-stopping ability in the whole world. Because Ter Stegen plays in Barcelona, he is often not given the praise he deserves. I mean playing with guys like Messi, Suarez, Coutinho, Rakitic, Busquets, Dembele, and many others may make his job seem almost pointless when they can score almost 4 goals a game. In reality, however, Ter Stegen has been a huge contributing factor to Barcelona's success. Ter Stegen constantly makes crucial saves in big moments and always prevents other teams from even getting close to Barcelona, which explains why they always seem to win La Liga every year with flying colors. Since his arrival to Camp Nou, Ter Stegen has won one Champions League (2015), one Confederations Cup with Germany (2017), one UEFA Super Cup in (2016), one FIFA Club World Cup (2016), three Spanish Super Cups (2017-2019) , four Copa Del Rey (2015-2018), and three La Liga Championships (2015, 2016, 2018). Other individual awards include: the 2012 Bundesliga Goalie of the year, a UEFA team of the year selection in 2015, and a 2017 Confederations Cup MVP. He is undoubtedly one of the best right now and he has arguably been the best since the start of the 2018/2019 campaign.
1. David De Gea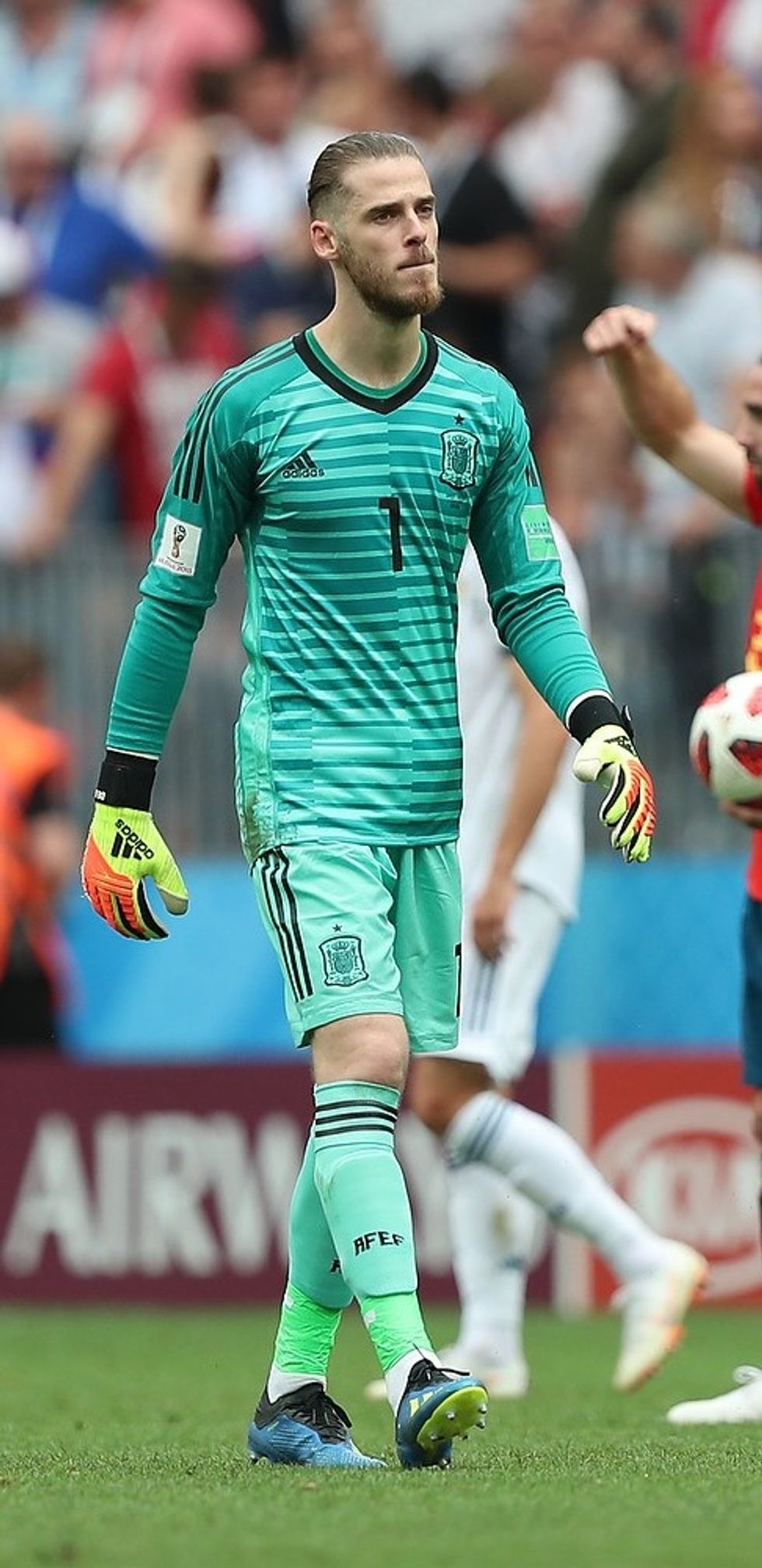 By a very slim margin, the Spanish native and former "colchonero" snags the number one spot in this countdown. De Gea, for many the best goalkeeper in the world over the past two to three years, has been in incredible form since he became a regular starter at Manchester United. I take that back, he has actually been unbelievable since his youth career, winning multiple individual awards and collective trophies with both Spain and Atletico. He was so good during his youth, that many called him "Iker's successor". When he became a "red devil" he almost became an instant sensation. Over recent years, De Gea's pure goalkeeping ability has saved an underperforming Manchester United from multiple disastrous season finishes and has even saved them some trophies. While at United, De Gea has won three Community Shields, one Carabao Cup, one FA Cup, one Premier League title and multiple individual awards including five PFA team of the year selections (2013, 2015-2018), four Manchester United's player of the year awards (2014-2016, 2018), 4 nominations to FIFPro XI with one selection in 2018, one selection to Europe's Best XI in 2016, and one Premier League Golden Glove in 2018. Even though many shot-stoppers may equal or surpass his trophy-based success, what makes him so special is the fact that he currently plays for a United team that has been constantly struggling defensively, and yet he somehow always manages to get United out of even tougher situations. In fact, according to The Telegraph in the 2017/2018 Premier League campaign, he successfully prevented 13.56 goals for United, putting him 4 goals ahead of his closest competitor, Burnley's Nick Pope with 9.42 goals prevented. And yes, despite his poor performance in this past World Cup, De Gea is still my number one keeper for obvious reasons.