Last weekend was the most memorable weekend of my life. Why is that? Well, my best friend of almost two years proposed to me.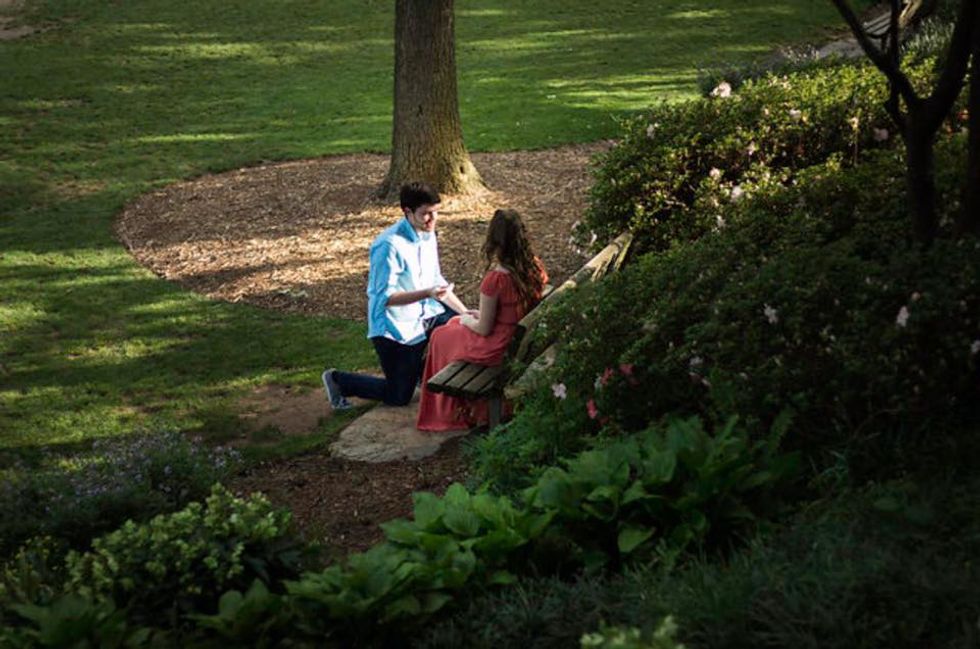 Before going off to college, I made it a point to get to know as many people going in as possible. We had a Facebook group where we could all connect and it was through that page that I met Zach. From messaging him, I got a sense that there was just something different about him, something good. Then we began texting and we never stopped. So long as we weren't asleep or busy, we we're talking to each other. I knew almost immediately that we would become best friends.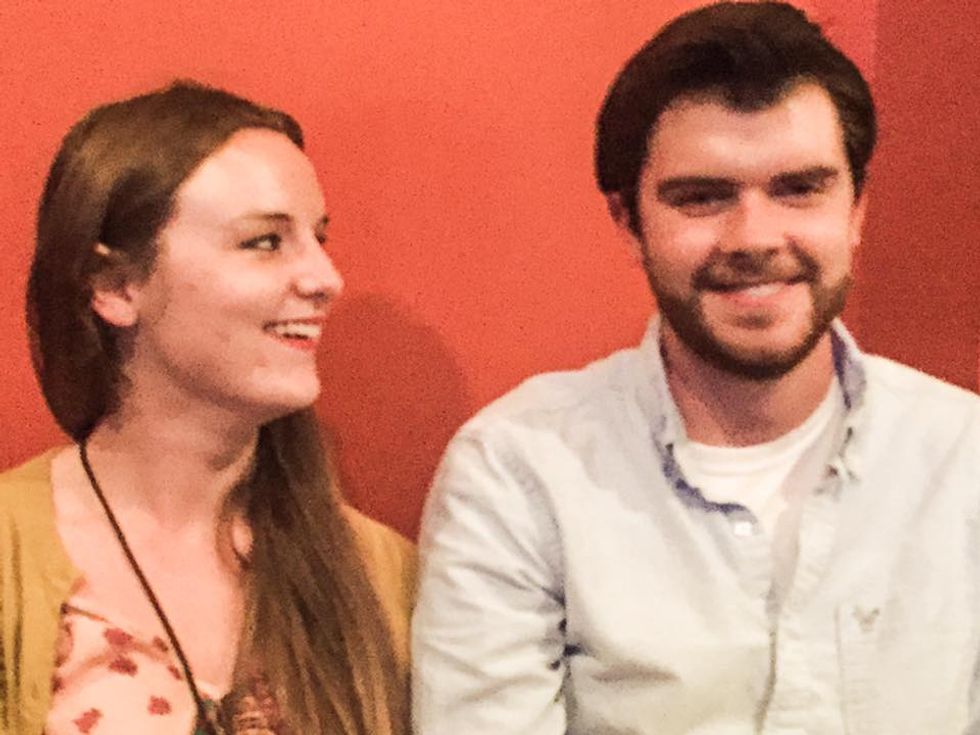 Fast forward a month or so and we were finally meeting in person. We found a good halfway point and met up there. The place was a crowded mall in Charleston, but even with the crowds in the moment I saw him it was as if we were the only two people around and time had stopped. The connection was instant.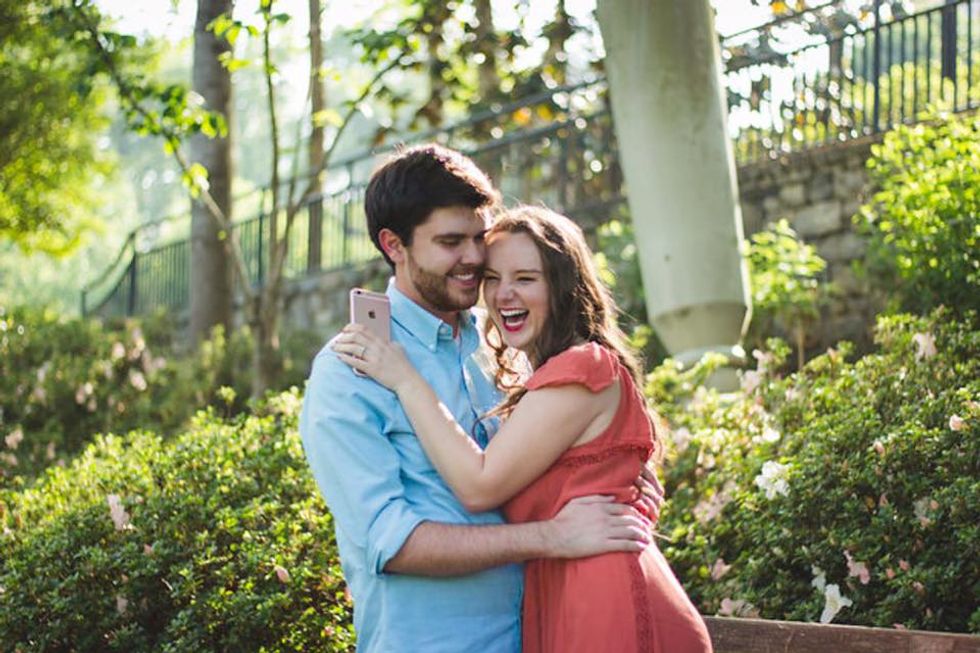 I could see the feelings were mutual because he went above and beyond for me. One example of this was when we went to the movies with a friend of ours and rain started pouring down. I was wearing Rainbows flip flops and I kept running out of them so Zach decided to carry me on his back through the rain. He would always show me how much he cared, even when he couldn't get the words out. But even though we felt a mutual attraction to each other, we remained simply best friends for a year before dating.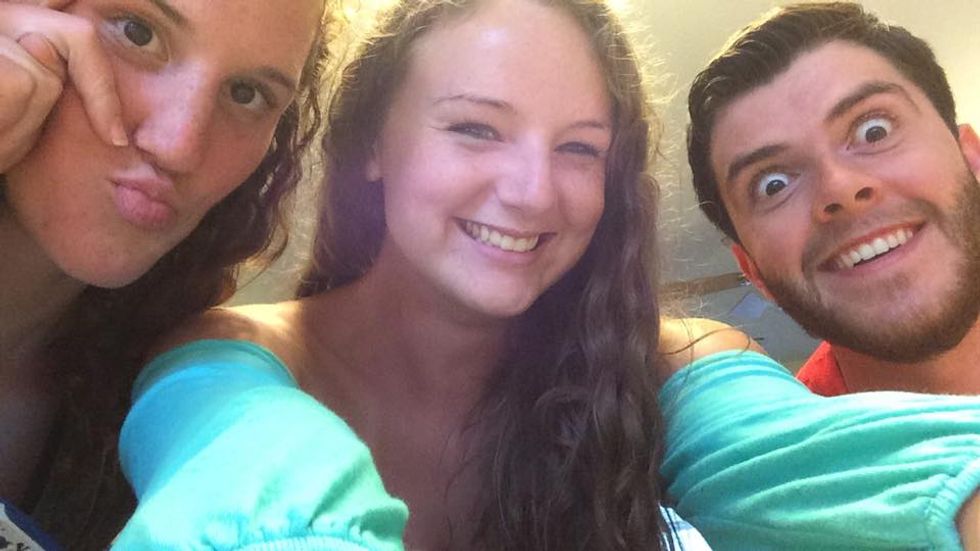 Our friendship didn't have to be perfect to be wonderful. In many ways, our friendship wasn't perfect and that's what made it perfect for us in our relationship. We had already seen each other upset, angry, and everything in between. He knew my faults and quirks and I knew his, though in my mind he has no faults whatsoever. But regardless, there was no questioning that we knew exactly what we were getting ourselves into. Likewise, we have never been happier.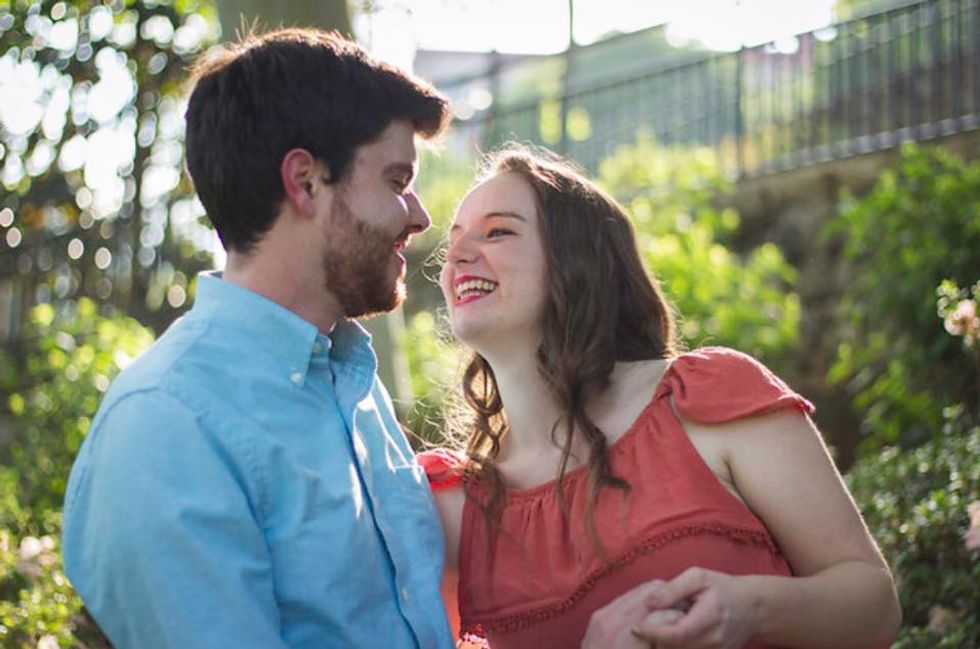 We smile so much now and we laugh when we look back at the last year. Looking back, we see how much we both always cared about each other but denied it for pride's sake. Likewise, it's funny to think that we could go from best friends to engaged so soon. But falling in love with my best friend has been the absolute most wonderful experience in my life and I'm blessed to keep experiencing it every day. I don't have to wonder how he feels because I see it in everything he does for me every day.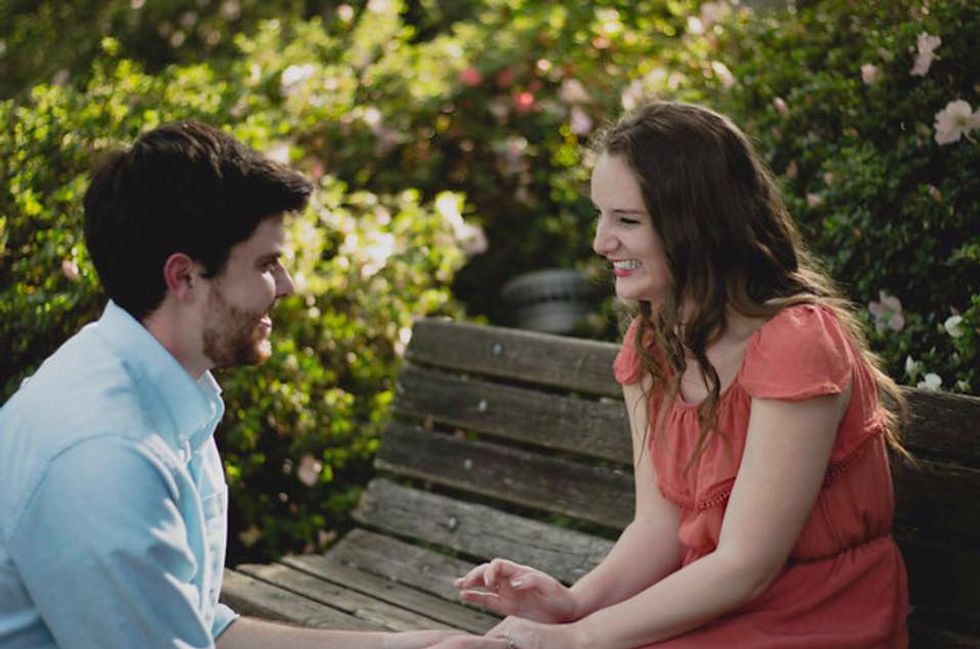 Fall in love with your best friend. They will be who you can laugh with and most genuinely enjoy life with. My fiance was my best friend first, and I wouldn't have it any other way.