The tradition of college summer jobs dates back many generations. In an effort to earn a little extra money for my sophomore year, I started looking for summer jobs I could do while also attending summer school. I'd always thought about babysitting but I'd never really entertained the idea of dog-sitting. Now I am on my third dog-sitting job of the summer and I think it's safe to say there is no summer job I'd rather have.
I strongly believe that humans are undeserving of dogs. My family has a black labrador, Ollie, and he is the brother my sister and I never had. He needs no reason to be happy and is always excited to see someone walk through the door. While I have a special bond with him, dog-sitting has taught me that most dogs are similar in their unconditional, non-discriminatory, open love of anyone they meet.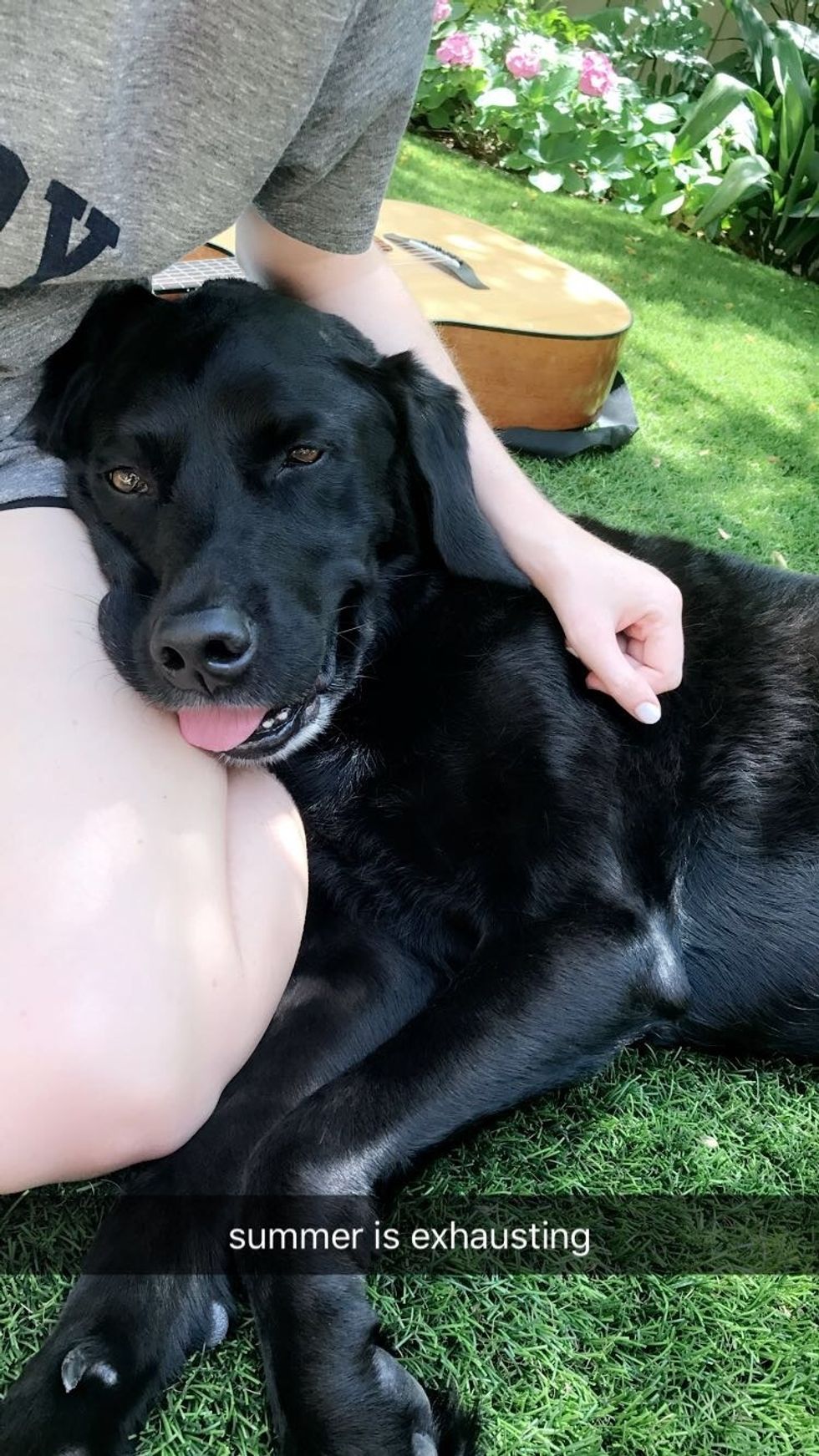 Grace Bellman
My first dog-sitting job this summer was taking care of a sweet, elderly beagle named Buster. I visited him twice a day for 10 days to give him his medicine, let him outside, and feed him his kibble. He is my mom's best friend's dog so I wanted to take extra special care of him. Although I was nervous at first, I settled into a routine and gradually Buster and I formed a friendship. I miss seeing his sweet face smiling up at me every time I walked through the door.

My second job was taking care of a crazy, enthusiastic, and loving goldendoodle puppy. Finley is 11 months old and the definition of joy. He has the biggest heart and energy for days. I spent 9 days living in his home. His owner spoils him rotten so it was my pleasure to continue this routine. He slept in the bed with me and cuddled under a blanket on the couch. It was refreshing to be around such a young puppy who hadn't quite figured out how to "dog" yet.
Currently I am taking care of two golden retrievers and one indoor cat. The 8 year old golden retriever, Gus, is wildly different from their 8 month old golden, Louie. I have scratches all up and down my body from Louie's enthusiastic greetings at the front door. But it's hard to be mad when he has such good intentions. Gus is calm and wise. Despite all his attempts to put Louie in his bottom-of-the-pack place, Louie remains young and dumb with feet a little too big for his body.
While dog-sitting isn't a conventional 9 to 5 job or a prestigious internship, it has been the perfect way to spend my first college summer. I earn relatively good money for the work and I get to be around some of the happiest animals on earth. They know just how to comfort, play, and wind me up. I sometimes think humans should take a leaf out of dogs' books because if we had open minds and loving hearts like they do, I think the world would look a lot different. There is a reason they are called man's best friend.