As any self-respecting college would, my university has several coffee shops. I go to school in Athens, Ohio, at Ohio University, and people rave and rave about Donkey Coffee, a cute artsy coffee shop with quintessential small-town coffee shop vibes, but often overlook what I think is the best coffeehouse in Athens.
Now, this is absolutely not an article with any Donkey slander, but it is a love letter to my favorite coffee shop in the world: Brenen's on Court Street.
Dear Brenen's,
Hi. Wow, I'm nervous. I just love you so much. Can I just start by saying you have the singular best-iced caramel latte I have ever tried?. My boyfriend doesn't even like coffee and he drank the whole thing. One time, I couldn't finish it before the ice fully melted into the latte (I couldn't take off my mask) and the flavor didn't even change. I don't know how you do it, but I'm so grateful you do. It's a truly delicious dining experience.
Walking into your shop feels like stepping into a cool hole in the wall coffee shop in some beautiful city somewhere. I'm a sucker for natural light, and your big windows flood the store with sunlight, making me twice as likely to focus. It feels inviting and sophisticated and actually makes me want to get my work done. It's a great place to study or visit with friends, and thank you for taking COVID precautions very seriously, creating a safe and inviting atmosphere.
Even more inviting than your ambiance is your baristas. I have never met a Brenen's employee who wasn't absolutely lovely. I love how you're run by Ohio University students and alumni, and your baristas have gone above and beyond every time I've visited, from calling my name as I was leaving to make sure I got my whipped cream to comping my drink when the card reader was offline during the infamous Athens power outage.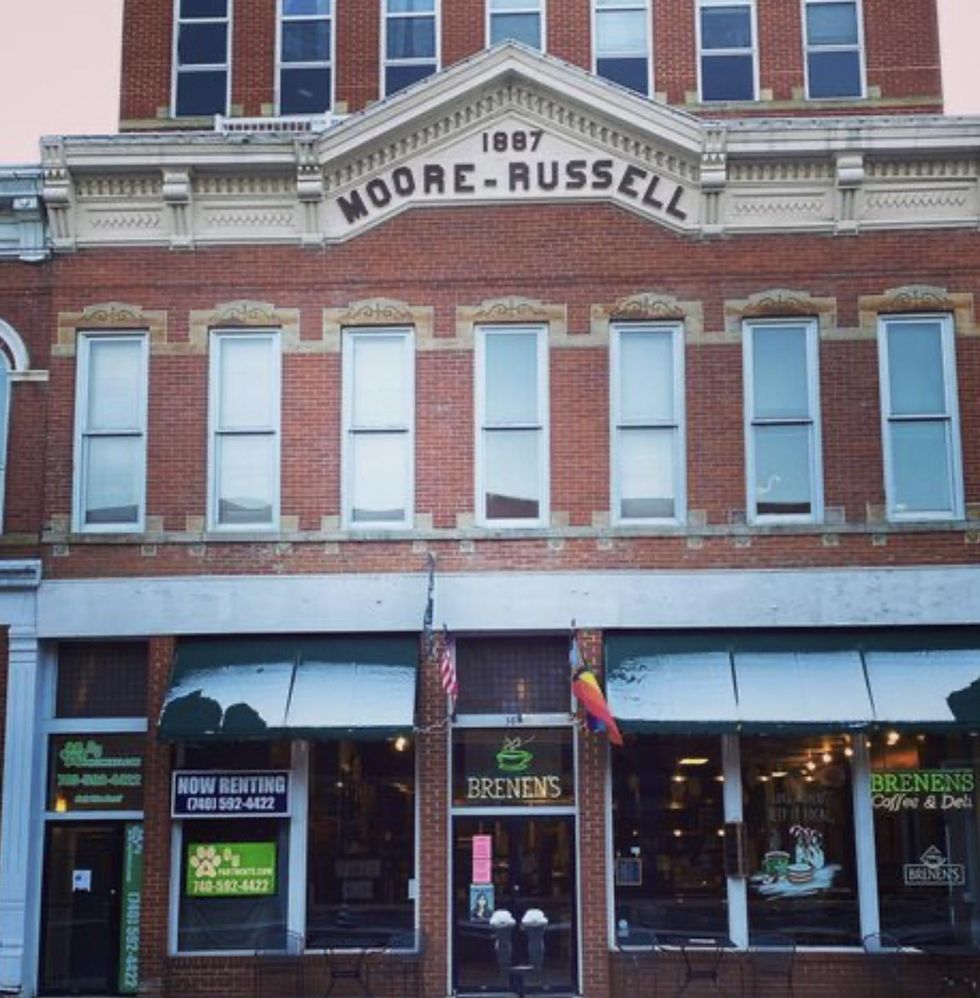 Instagram
Price-wise you're comparable with Starbucks, with a large specialty drink coming to a satisfyingly even $5.00, a whole dollar cheaper than it is to buy a small iced caramel latte at Donkey. Additionally, I was blown away by your two for Tuesdays, a buy one gets one free option where any Tuesday that someone buys a drink, they get a choice between a second identical drink or a coupon for the same drink for free anytime within the next week.
I think that everyone should get to appreciate you, even if they're not a coffee person. I love how you also have plenty of coffee-free drinks, including frozen hot chocolate and fruity chillers. You even have a deli with sandwiches and salads, and a bakery that serves cookies, breakfast pastries, and bagels. And I think it's wonderful how you even offer breakfast sandwiches up until 11 am.
Caffeine generally has no effect on me and I'm a college student on a budget, and yet I still visit you at least 2-3 times per week. The number of times my private story has seen me gushing about your coffee is almost embarrassing, yet I know I'll do it again within the week. So Brenen's, my coffee shop soulmate, thank you for being you.
With love and an iced latte in hand,
Katie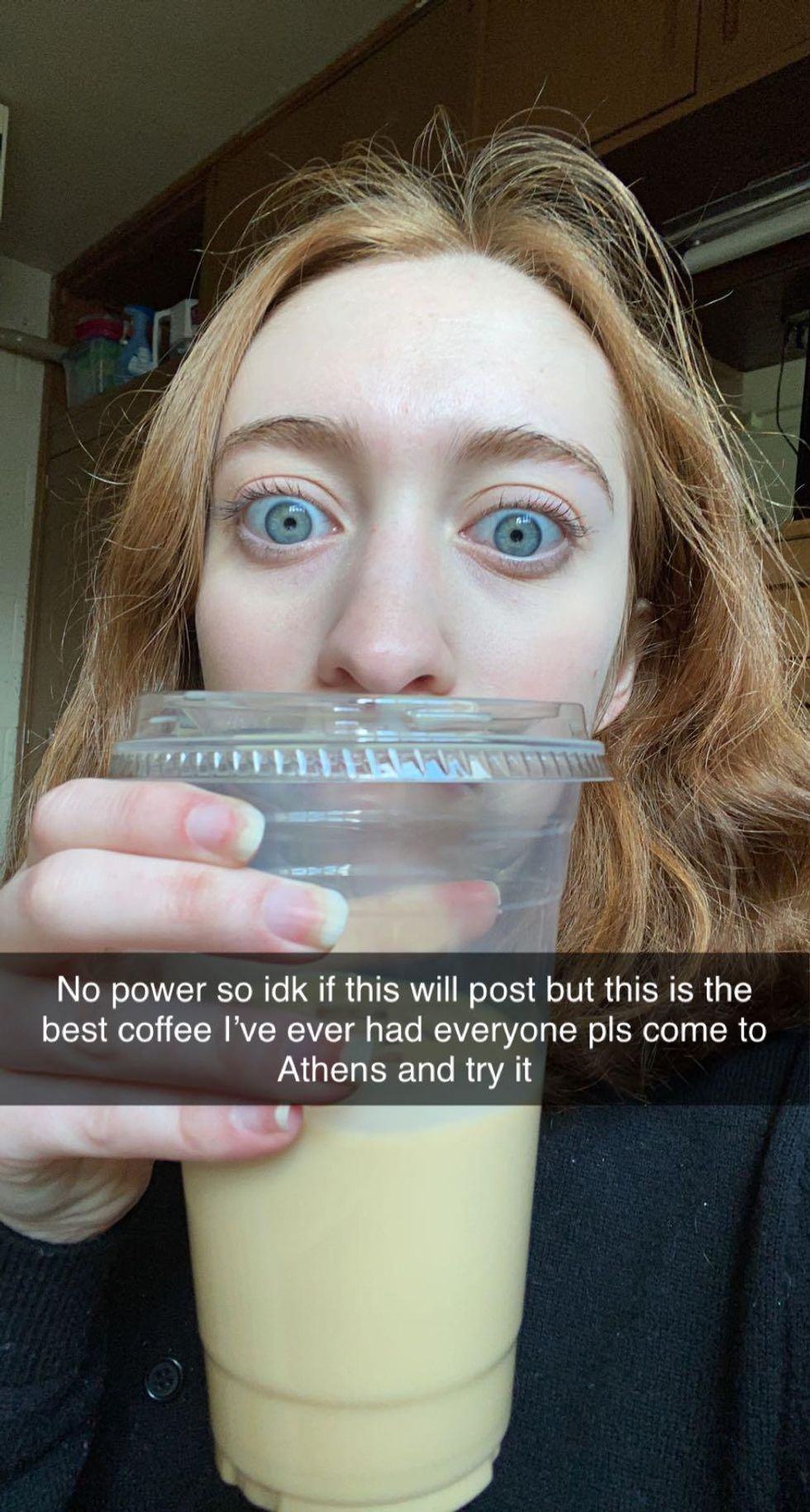 An actual private story post I've made about Brenen's Katie Millard