I have three final exams coming up next week…so it only makes complete sense that I'm about one season deep into my third rewatch of "The Carrie Diaries".
Carrie isn't afraid to be herself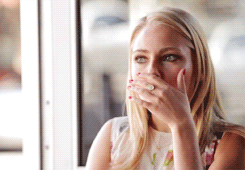 Giphy
Carrie is unapologetically herself. Like me, she over-analyzes every little detail and makes no secret of her passion for writing. She has a real zest for life that makes it a little easier for her to bounce back after dealing with hardship. She comes across as naïve at times, but Carrie knows exactly what she wants and what she's willing to do to get it.
New York, how do I love thee? Let me count the ways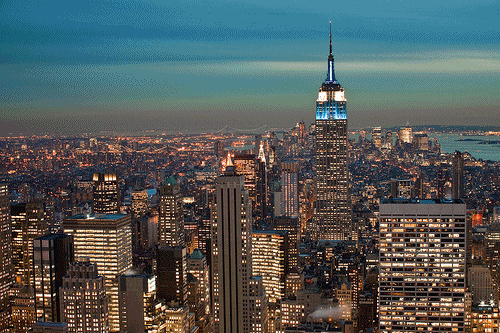 Giphy
Carrie has an awe-inspiring appreciation for the city that never sleeps. Every time she so much as steps into the Big Apple, she radiates a sincere love for the essence of the city.
I have no doubt that if this show were set in the present day, Carrie would be my twin in taking Instagram after Instagram of the city, hash-tagging with #Don'tNeedAManJustNeedMANhattan, because let's be real - New York is the true bae, so to speak.
Always Remember: Career first, Guys second
Carrie's liberated, fabulous boss at her fashion internship, Larissa Loughlin (Freema Agyeman), disperses little bits of advice that suggest in no uncertain terms that girls should focus on becoming someone. That someone should be well spoken and be determined to get the job done. At one point during the show, Larissa offers Carrie an amazing opportunity. When Carrie turns it down in favor of a relationship with a boy, Larissa looks at Carrie incredulously and says, "You're giving it up for a boy? The world is full of boys."
Larissa also reminds Carrie that not everyone is made for a future languishing in the suburbs. While that is the dream of some women (and that is totally alright), Carrie, like a lot of the girls I know (including myself), has a vision for herself that extends beyond the nostalgic allure of a white picket fence and a station wagon. She has goals that transcend attaining the attention of a boy, and that transcend being a wife or a mother.
That being said; love is utter and total madness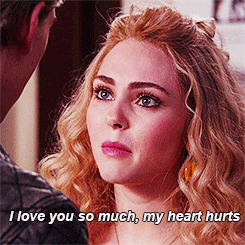 Giphy
In the show, Carrie's relationship with Sebastian is one heck of a rollercoaster, and at one point she tells him she loves him so much that it physically hurts.
Love is always confusing, and there's always one person everyone goes back to regardless of how difficult things seem. Carrie's tendency to read into everything makes it even more nuanced.
One of the best lessons on this show is that even if you're perfect with or for someone, circumstances may make it such that you have to let them go. Not everything is going to go according to plan, and even if it does, there is no guarantee it will stay that way. All you can do is hold on to your memories and keep the people you love in your heart.
Good friends will always have your back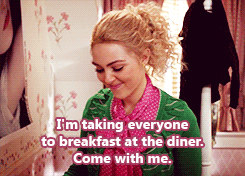 Giphy
It's no secret that being in high school or even college is hard. There's so much to balance, and so much change going on. This is why it's essential to have friends you can lean on when times get tough.
As you grow up, you may find that some friendships survive and others don't. Carrie certainly is lucky to have such a close gang of pals who love and support each other.
Carrie's different friends also bring out different sides of her. Mouse (Ellen Wong) reminds her to focus on the important things in life and be steadfast in her aspirations. Walt (Brendan Dooling) shares Carrie's love for the city and for fashion. Maggie (Katie Findlay) gives Carrie advice on relationships and helps keeps things light in times of trouble. In return, Carrie offers her own practical advice and listening ear to her best friends.
To just about sum it up—watching heartwarming, realistic characters struggle through an era when "Reagan and shoulder pads were all the rage"? Count me in.