When you hear the word emo, you probably picture something like this: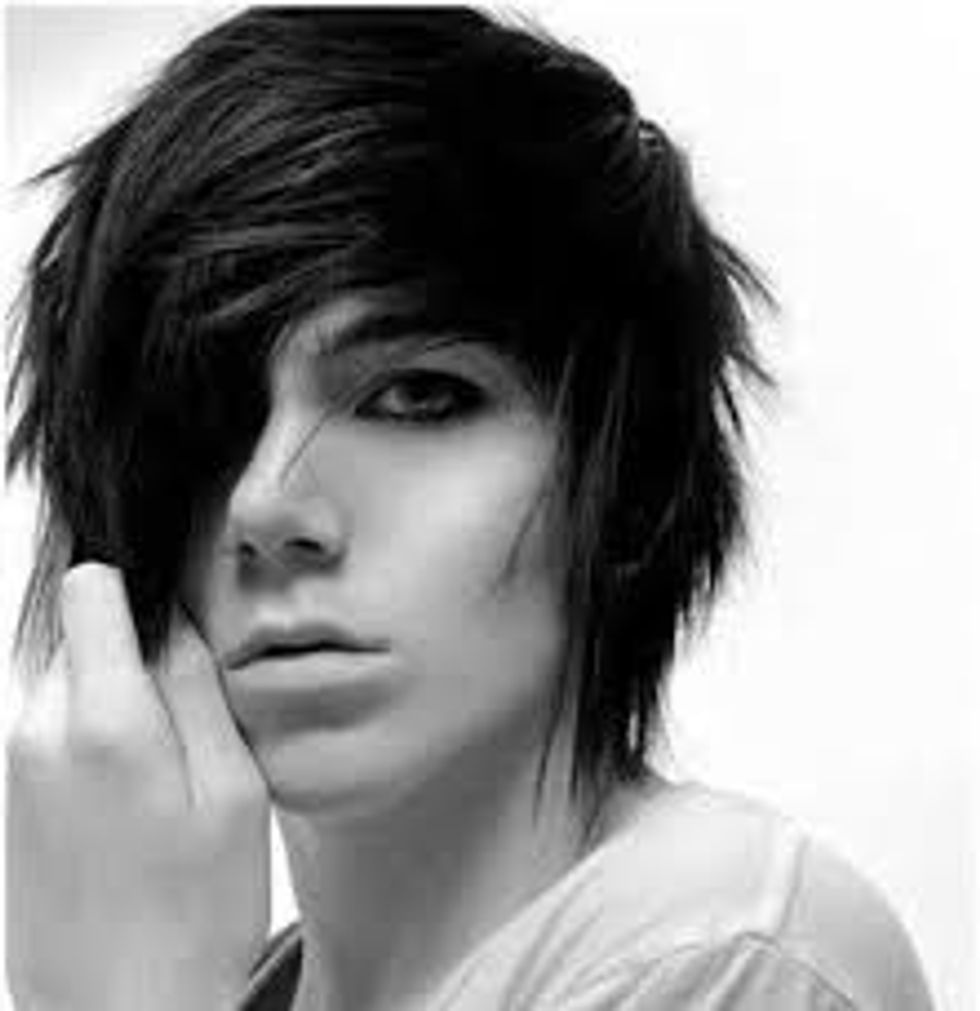 Don't. The emo scene that I will be speaking about is completely different than the Myspace-era, whiny scene screamo bullshit that you are probably thinking of. The emo I speak of looks more like this: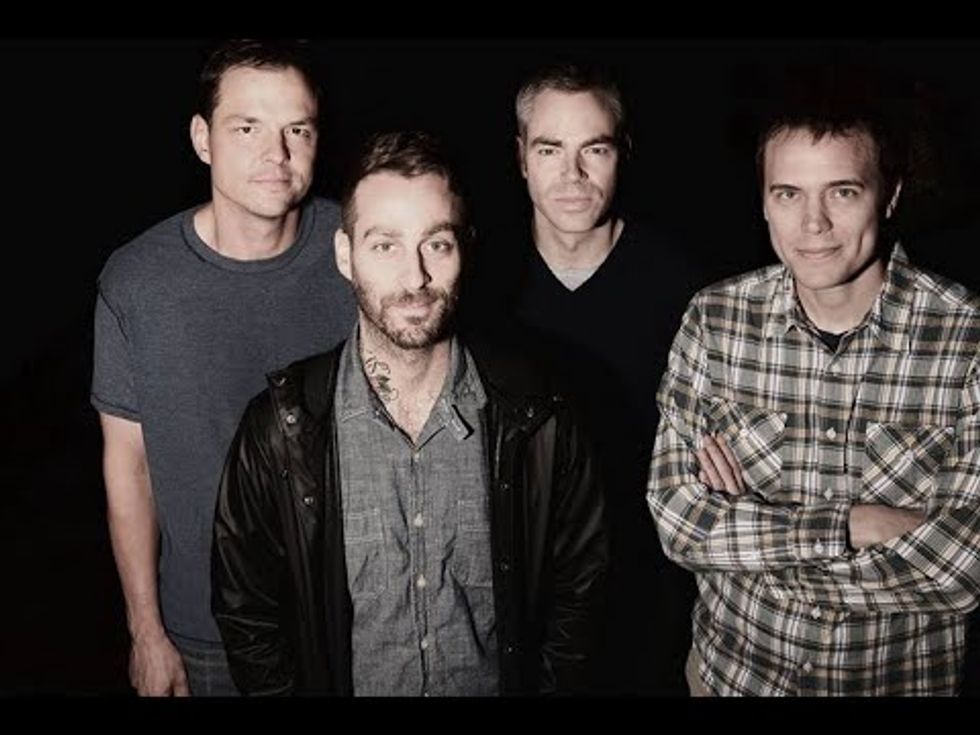 Pictured: American Football, one of my favorite bands. They hail from Champaign too!

The Midwestern emo scene focuses on flannels, romantic bitterness, and a DIY aesthetic. It is mostly populated by those in their early 20s. The music combines lyrical themes of angst and heartbreak with the instrumentation of mathrock, which is guitar-based, rhythmically erratic rock that is based heavily on music theory. This genre was a popular independent movement in the late 1990s, but by the early 2000s, many new forms of emo emerged that eclipsed the roots of the genre and became hugely popular, such as Jimmy Eat World and Weezer. Recently, the emo of the 1990's has become popular with underground audiences again, with classics like American Football's American Football regaining popularity, and new bands like TTNG producing albums like Animals. One of these amazing bands is called Home Burial.
Home Burial is a emo/mathrock band hailing from Elgin, Illinois. They are currently unsigned, but they frequently put on shows throughout the Midwest. Many of those shows are house shows, which means dozens of people are crammed into a living room, while the band plays only a few feet away in the kitchen. This closeness creates a vibe that is completely different than any show I've ever been to. Lead singer Peter Brankovic will often throw off his shirt and charge directly into the crowd, who grab and surround him as they all scream as one. It truly is powerful, and it's difficult to truly describe the feeling of singing with your friends as one until you actually do it.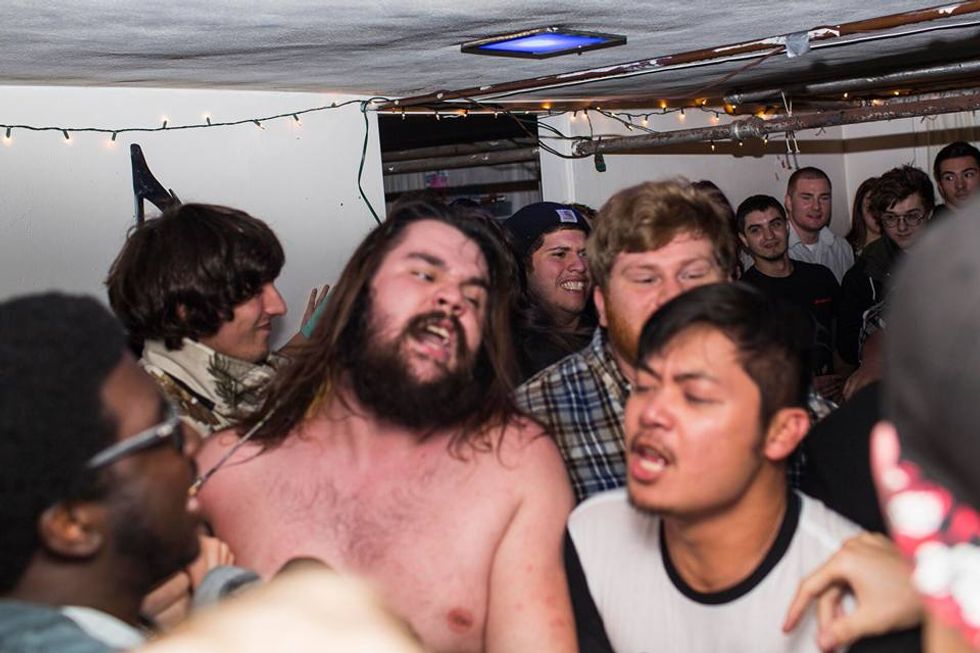 Home Burial's music dynamically switches between softer, more vulnerable mathrock guitar riffs and abrasive, energetic choruses. These choruses combine the showmanship and energy of post-hardcore acts like Touché Amoré with gentle, introspective lyricism. Guitarists Mike Skweirawski and Jim Caldrone compose their sections so that they overlap and play off of each other, making it difficult to discern who's playing which part. This is a staple of mathrock composition, as guitar sections are often made to sound as if only one guitar is playing, while also demonstrating extremely technically complex playing that would be near impossible for a single guitarist.
If you are interested in seeing Home Burial perform live, they will be performing a show on May 10th at The Wire in Berwyn, Illinois. Additionally, all three clean vocalists from acclaimed post-hardcore act Dance Gavin Dance, Jonny Craig, Tillian, and Kurt Travis, will be performing alongside Home Burial. What makes this interesting is that Dance Gavin Dance played a huge influence on Home Burial, and seeing them perform with their idols up on stage will be an unforgettable experience.
Check out Home Burial's music here, and keep tabs on them with their Facebook page here.